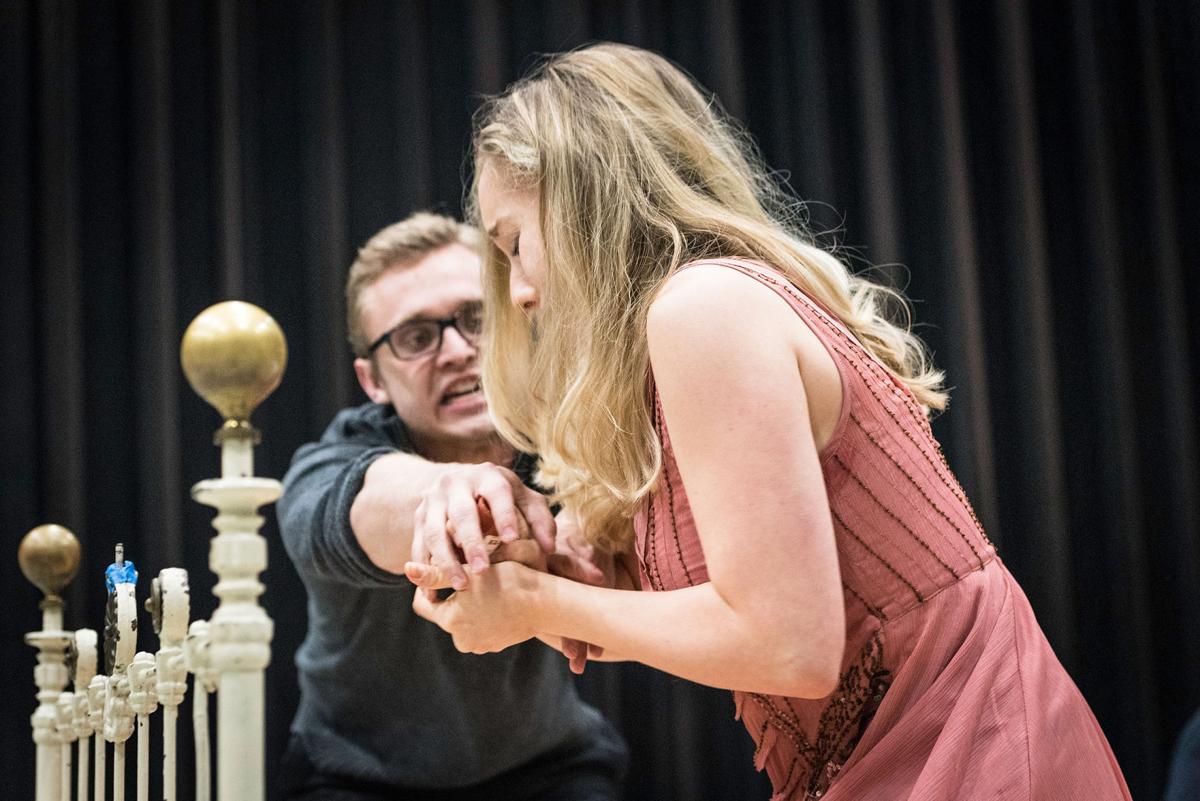 Take a bow, UNC School of the Arts: A magazine that covers film, TV and entertainment has ranked the UNCSA drama school as one of the best in the world.
The Hollywood Reporter put the School of Drama at No. 4 in its recently published rankings of the world's top 25 drama schools.
The magazine said UNCSA's four-year undergraduate program "is among the premiere training institutions to offer a (Bachelor of Fine Arts) in acting." It also said the drama school "was among the most innovative in getting its students on their feet throughout the pandemic, with a combination of filmed theater, radio plays and socially distanced in-person shows."
The magazine also noted two School of Drama alums: Anthony Mackie, who starred in "The Hurt Locker" and has portrayed Falcon in several of the Marvel Cinematic Universe films; and Billy Magnussen, who will appear in a pair of upcoming films: "The Sopranos" prequel "The Many Saints of Newark," and the James Bond film "No Time to Die."
The university in a news release said the School of Drama managed to stage three outdoor live performances during the COVID-19 pandemic. In addition, students were involved in more projects than they had originally planned on despite the challenges presented by the pandemic.
The only three drama programs that the magazine ranked ahead of UNCSA are The Juilliard School in New York City, Yale University in Connecticut and New York University's Tisch School of the Arts. Just behind UNCSA are University of California San Diego and London Academy of Music & Dramatic Art in England.
No other North Carolina schools are included in The Hollywood Reporter's rankings. Four other programs in the South made the list: University of Tennessee (13th), Florida State University (20th), Southern Methodist University in Dallas (22nd) and Savannah College of Art and Design in Georgia (24th).
UNCSA's drama school offers a four-year undergraduate degree for actors and directors and a one-year acting program for high school seniors.
"The World's 25 Best Drama Schools, Ranked" is in the June 16 edition of The Hollywood Reporter. The list also is on the magazine's website at hollywoodreporter.com.
Other UNCSA programs have appeared in recent higher education rankings compiled by The Hollywood Reporter. The School of Filmmaking was ranked 11th in the magazine's list of top 25 United States film schools in 2019. A year earlier, UNCSA was 18th in the magazine's world rankings of top schools for music composition for film and television.