Wake Forest University President Nathan Hatch announced Tuesday that he will retire at the end of the current academic year in 2021.
Hatch had intended to announce his retirement plans earlier this year, but postponed the announcement to deal with the challenges of handling the school's response to the COVID-19 pandemic.
"With a grateful spirit for all that we have done together, I share that Julie and I intend to retire from Wake Forest University on June 30, 2021," Hatch said in a message to the Wake Forest community. Julie Hatch is Nathan Hatch's wife.
While acknowledging there is more to be done to assure a successful conclusion to the academic year, Hatch said he and the university's Board of Trustees felt that now is the appropriate time to make the announcement.
"It has been the adventure of a lifetime to lead Wake Forest with you," Hatch said in his statement. "I continue on in these next months with many of the same emotions that have driven my time at Wake Forest — excitement for what we can accomplish for our students, enthusiasm for the ways we can explore and innovate within higher education, and a strong belief in the core values that have anchored this institution, shaped our community and will see us into the future."
Gerald R. Roach, chair of the Board of Trustees, expressed appreciation for Hatch's leadership in a statement released with Hatch's announcement.
"President Hatch's integrity, humility and unparalleled vision inspire our community and enhance our belief in the institution and one another," Roach said.
Roach said the university's next president will benefit from Hatch's steadfast dedication to the university.
Roach will oversee the search for the next president, which will begin immediately. If needed, Hatch said, he will continue to lead Wake Forest until a new president takes office, even if that extends beyond June.
Hatch was named Wake Forest University's 13th president on July 1, 2005. He came to Wake Forest from the University of Notre Dame, where he began his career as a history professor before moving into administration.
The university said that under Hatch's presidency a focus has been to educate the whole person and develop leaders of character.
Under his leadership, Wake Forest officials said, the university has transformed the college-to-career experience, pioneered test-optional admissions among top national universities, made strategic realignments in business and medicine and united alumni, parents and friends to support Wake Will Lead, the largest fundraising effort in the University's history.
Winston-Salem Mayor Allen Joines said he will be "sad to see him go," but that he would wish Hatch the best during his retirement.
"I think Nathan has provided extraordinary leadership, not only at Wake Forest but here in the Winston-Salem community," Joines said. "He has made Wake an important part of many initiatives, such as the Innovation Quarter, efforts to reduce poverty and homelessness and in an effort to rebuild our economy. He has been a huge leader."
Joines noted that Wake Forest could have developed the Innovation Quarter as a tax-exempt space but chose not to.
Dave Plyler, the chairman of the Forsyth County Board of Commissioners, said Hatch will be very hard to replace.
"What Nathan Hatch has done for Wake Forest University, Forsyth County and Winston-Salem can't be matched by anyone who succeeds him in the near future," Plyler said. "He set a high standard. He is quiet and easygoing. He proves you can do your job and not be boisterous about it. He is approachable. Even I can talk to Nathan Hatch."
Hatch led the integration of Wake Forest University Health Services with N.C. Baptist Hospital under a single entity by 2010, and very recently oversaw the joining of Atrium Health, based in Charlotte, with Wake Forest Baptist Health and including the Wake Forest School of Medicine in a single enterprise.
On campus, Hatch combined the undergraduate and graduate business programs into a single School of Business, and established an Office of Wellbeing meant to bring to the campus a focus on holistic wellbeing.
Hatch's tenure has seen an increase in the number of minority students studying on campus. At the same time, the university has had to deal with the legacy of a slaveholding and segregationist past, along with racial incidents right up to recent times.
Faculty and staff received racist and homophobic emails in 2019, and there was an Instagram post earlier that year in which someone suggested that Wake Forest build a wall to separate it from predominantly-black Winston-Salem State University. Old yearbook photos with Confederate flags and stereotypical depictions of Blacks still rankle.
Imam Khalid Griggs, a Muslim clergyman who served as an associate chaplain at Wake Forest from 2010 to 2017, said Hatch "has served the university well." He noted that his appointment as chaplain was an example of Hatch's openness to different ideas, coming on a campus with Baptist Christian roots.
"Under his time, it was an exceptional move to bring in a non-Christian associate chaplain," Griggs said. "It had to be done with his approval."
Griggs was the target of an act of vandalism during his stay at Wake Forest, and the school came under fire from an alumnus who tried to get graduates to withhold financial support from the school unless it held a debate over Griggs' views.
Griggs said Hatch's response to the incident reveals the president's "deliberate and thoughtful" approach, even if to Griggs it seemed that Hatch's defense was slow in coming.
"He handled that situation the same way he handled controversy in general," Griggs said. "Very deliberate. I was appreciative and glad to get his public support, but it came after quite a bit of slander and mischaracterization. Every administrator has a particular style in dealing with controversy. He is very deliberate in what he does and sometimes that could be interpreted as slow in reacting."
Hatch apologized for the university's historical connection with slavery in February during the school's annual Founders' Day Convocation.
The school under Hatch also produced an 84-page report from the President's Commission on Race, Equity and Community that made 20 recommendations intended to make improvements in the school racial climate.
Now that the university has set its sights set on hiring a new president, Hatch said in his announcement on Tuesday that the process will be opened to community input, with listening sessions and other information coming forth on a new website that debuts Wednesday.
"It has been the adventure of a lifetime to lead Wake Forest with you," Hatch said.
Photos: Wake Forest University's Nathan Hatch through the years
NATHAN O. HATCH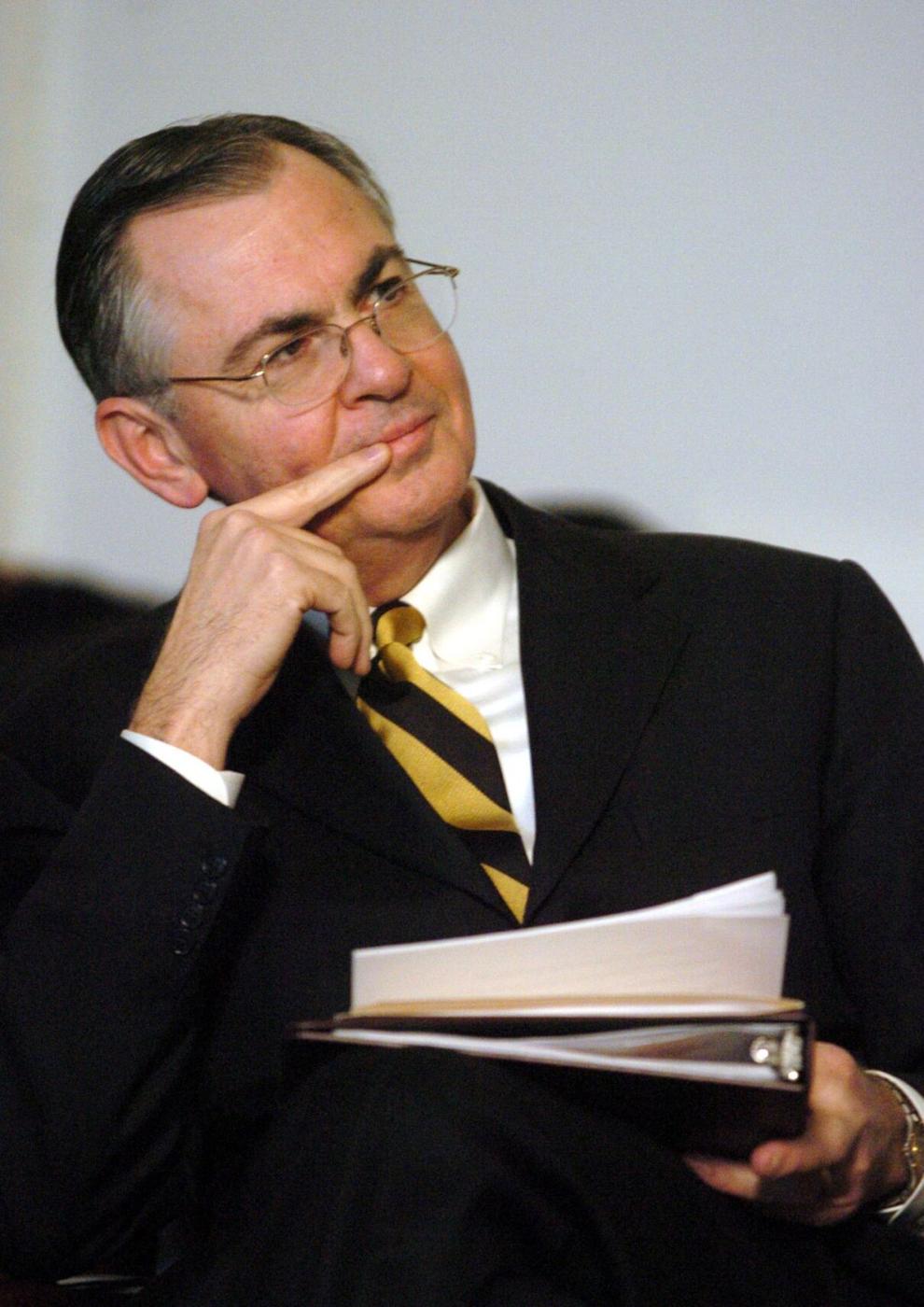 NATHAN O. HATCH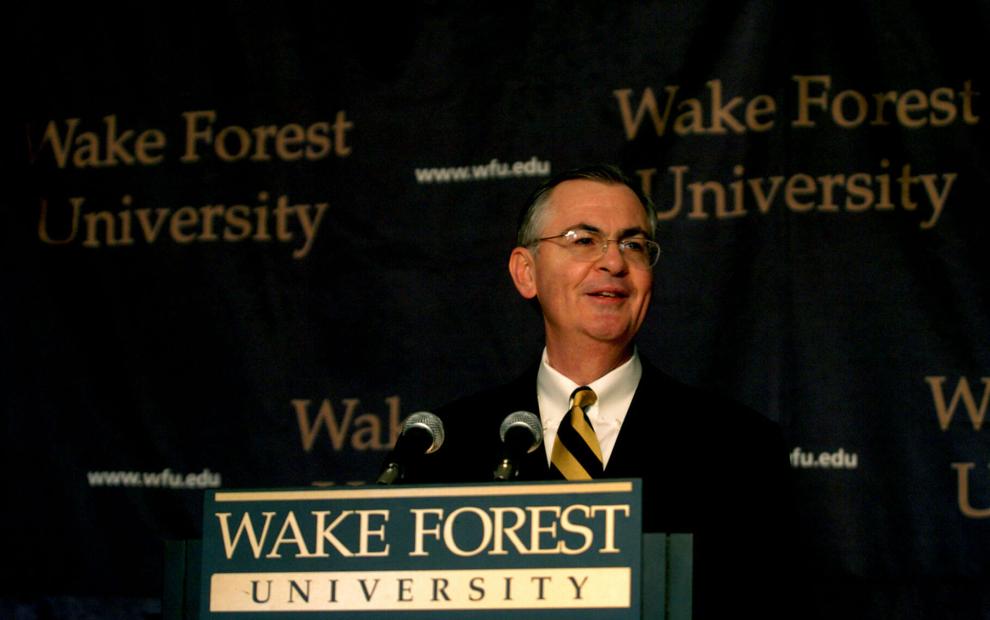 HATCH and SPEERT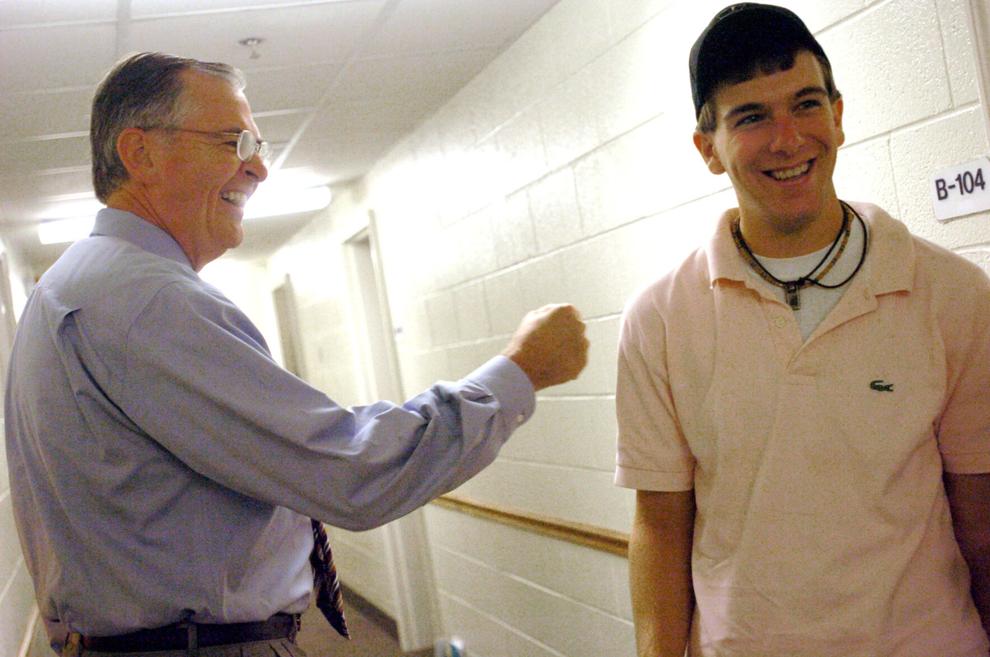 NATHAN HATCH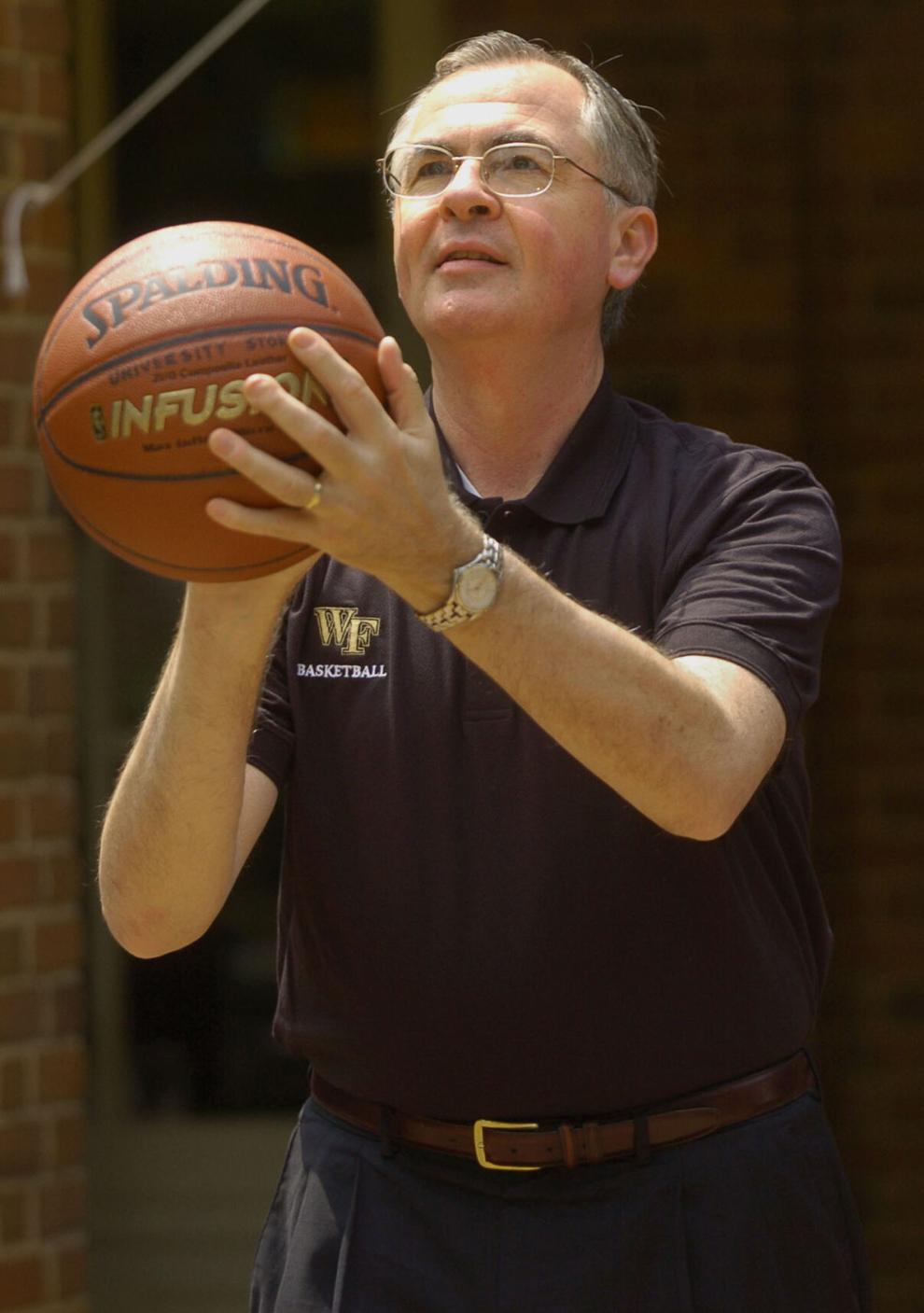 NATHAN HATCH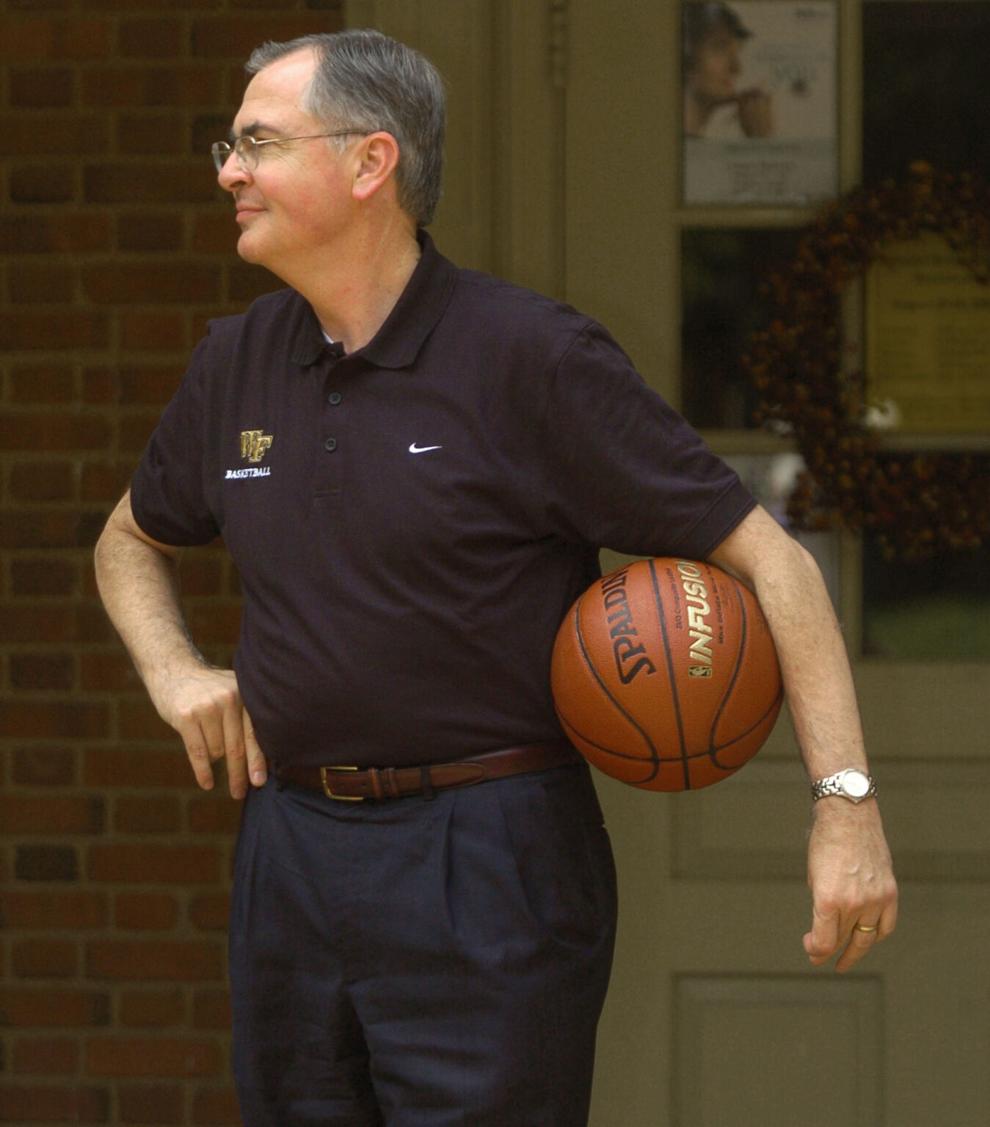 NATHAN HATCH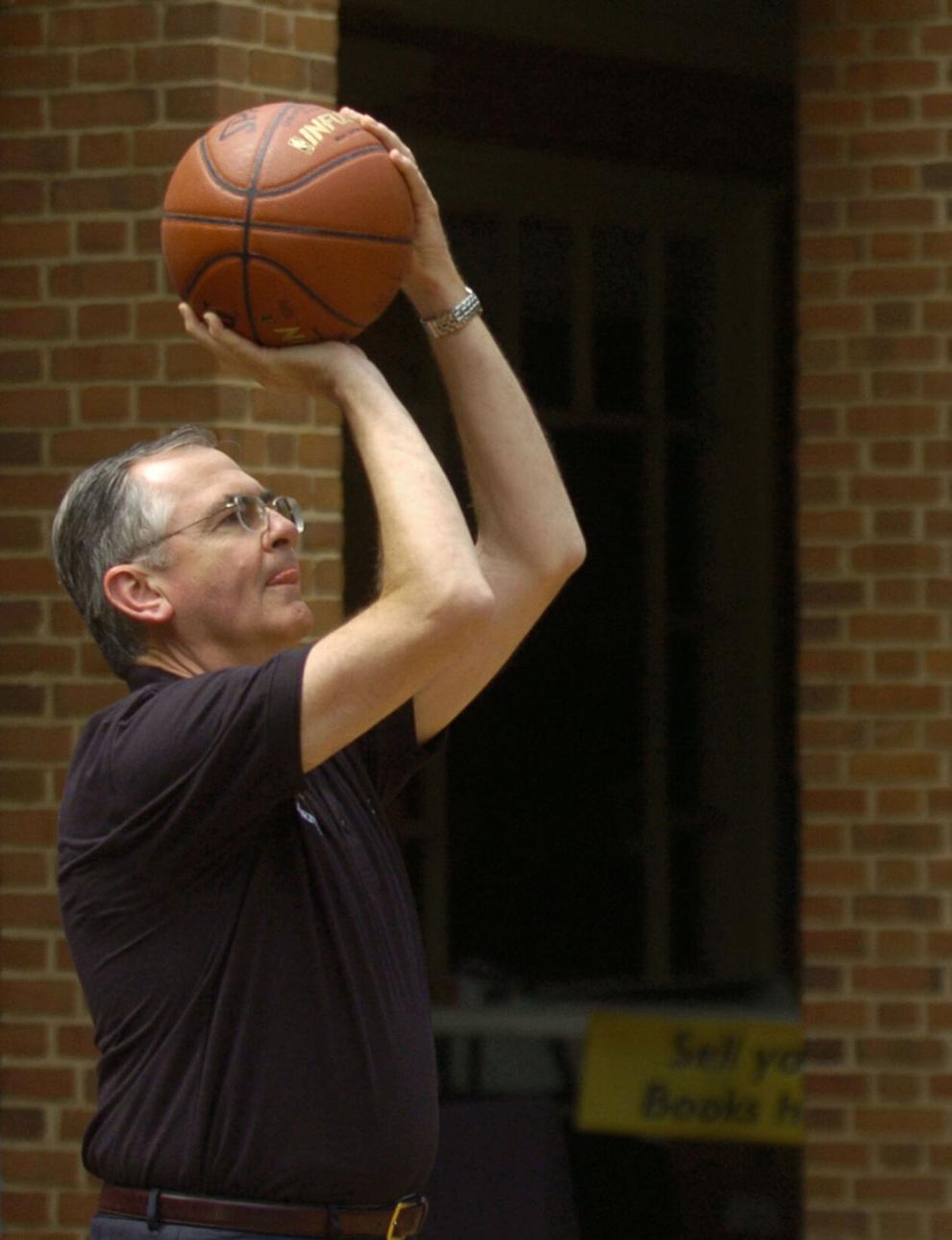 NATHAN HATCH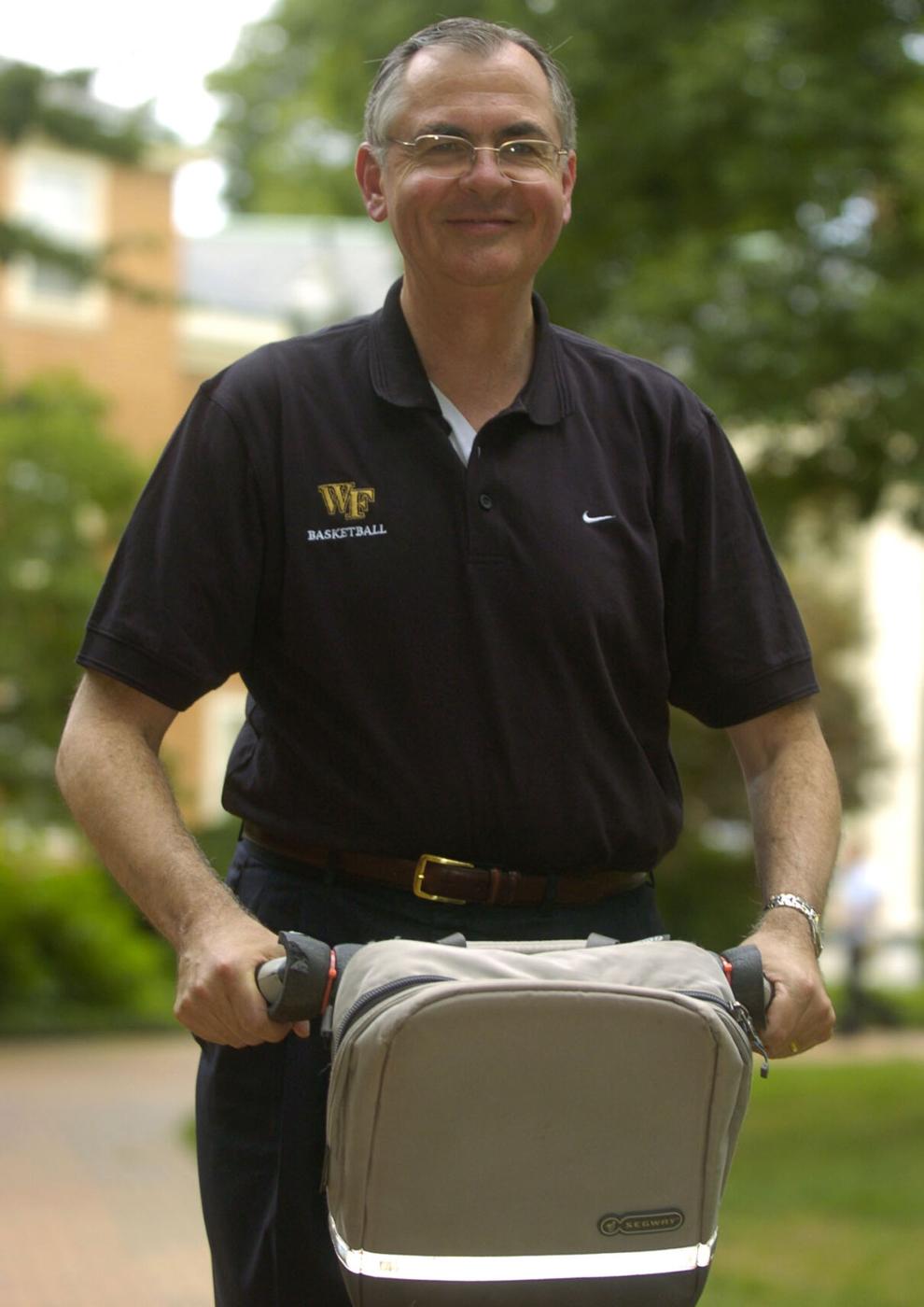 WFU INAUGURATION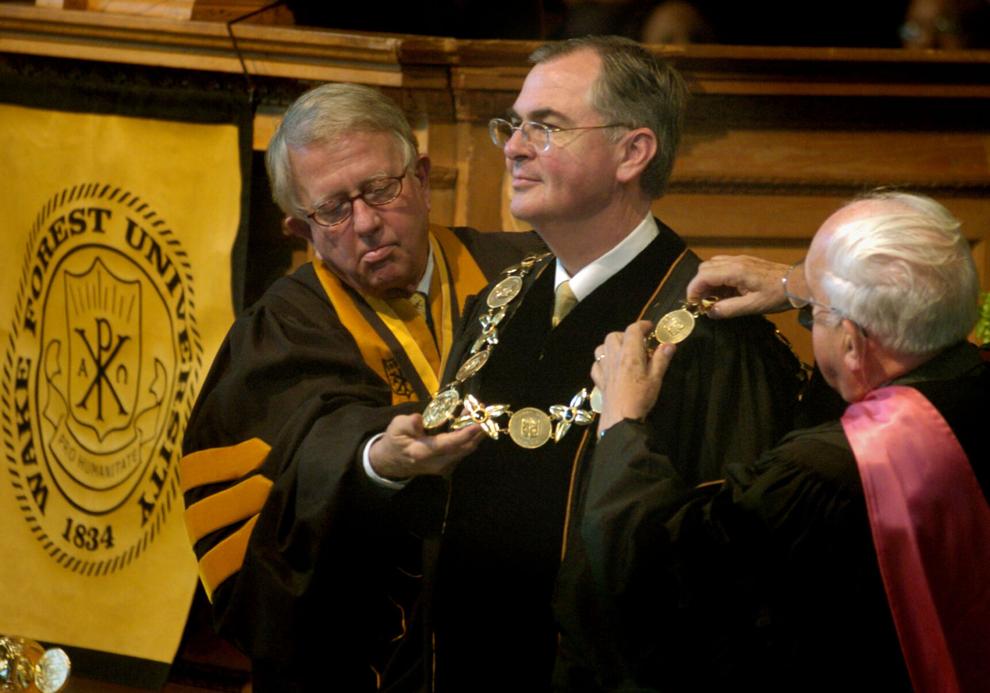 WFU INAUGURATION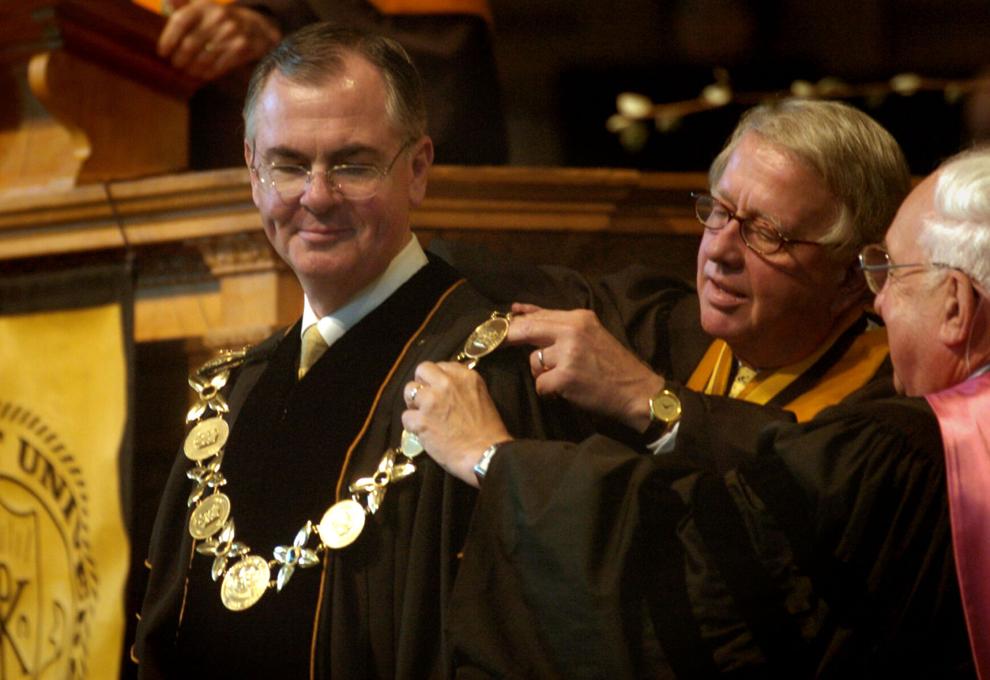 WFU INAUGURATION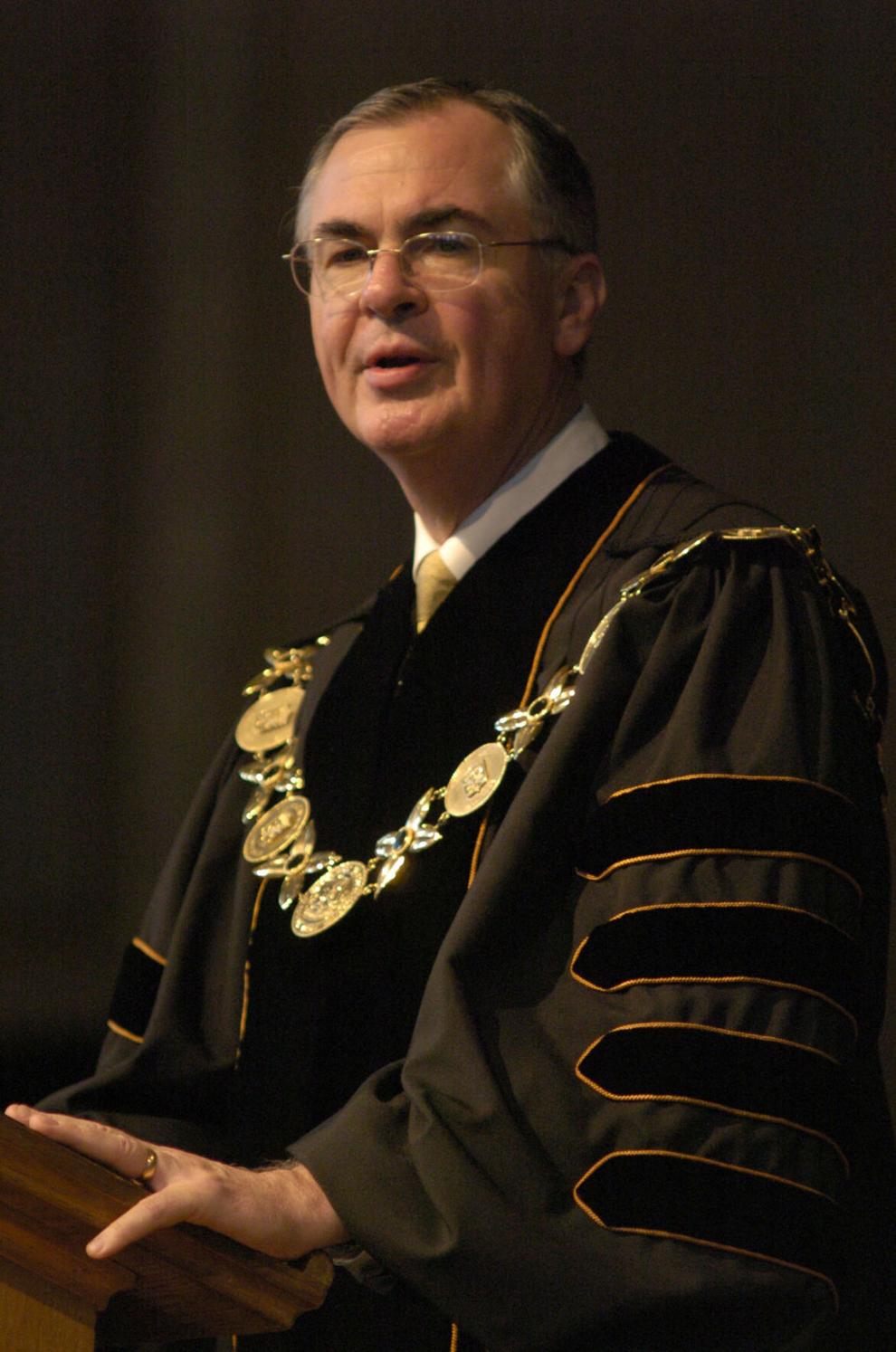 PORTRAIT OF PRESIDENT
NATHAN HATCH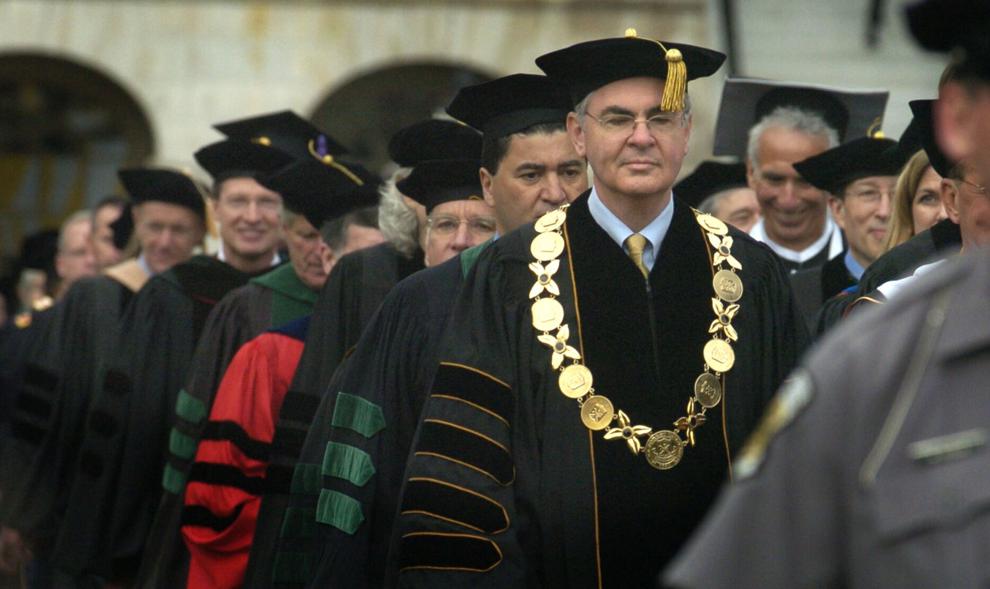 HATCH and WARNER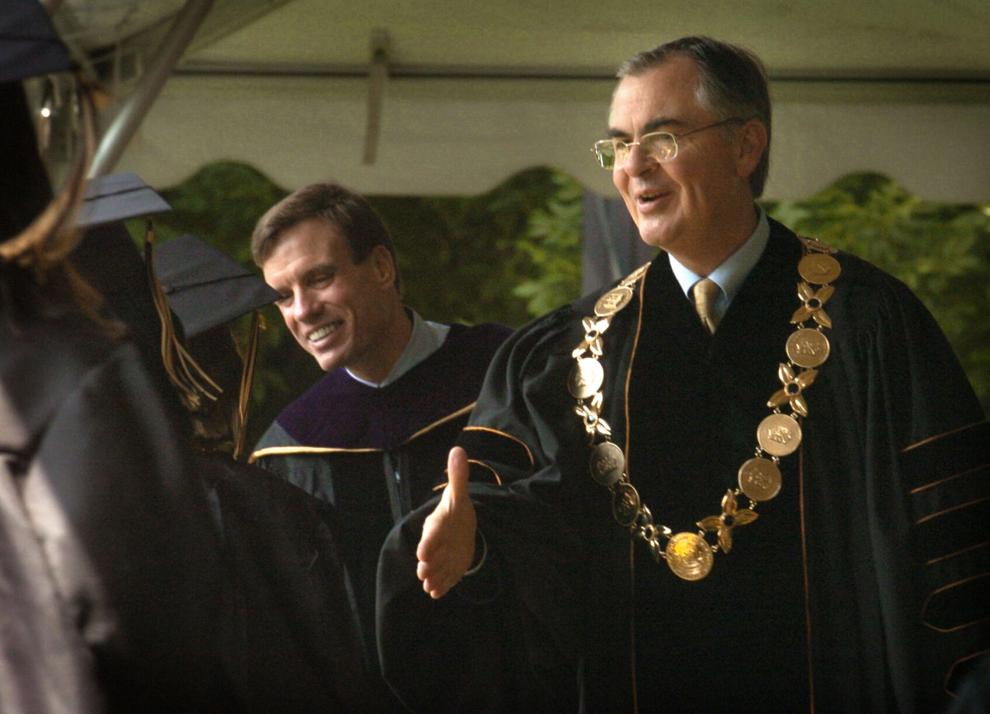 RESEARCH PARK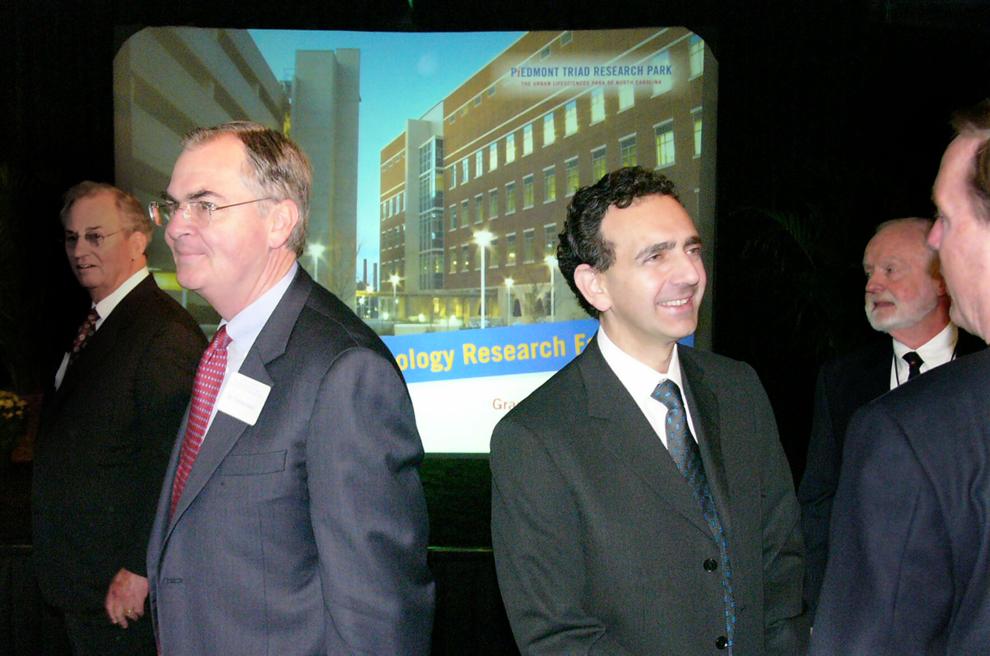 NATHAN HATCH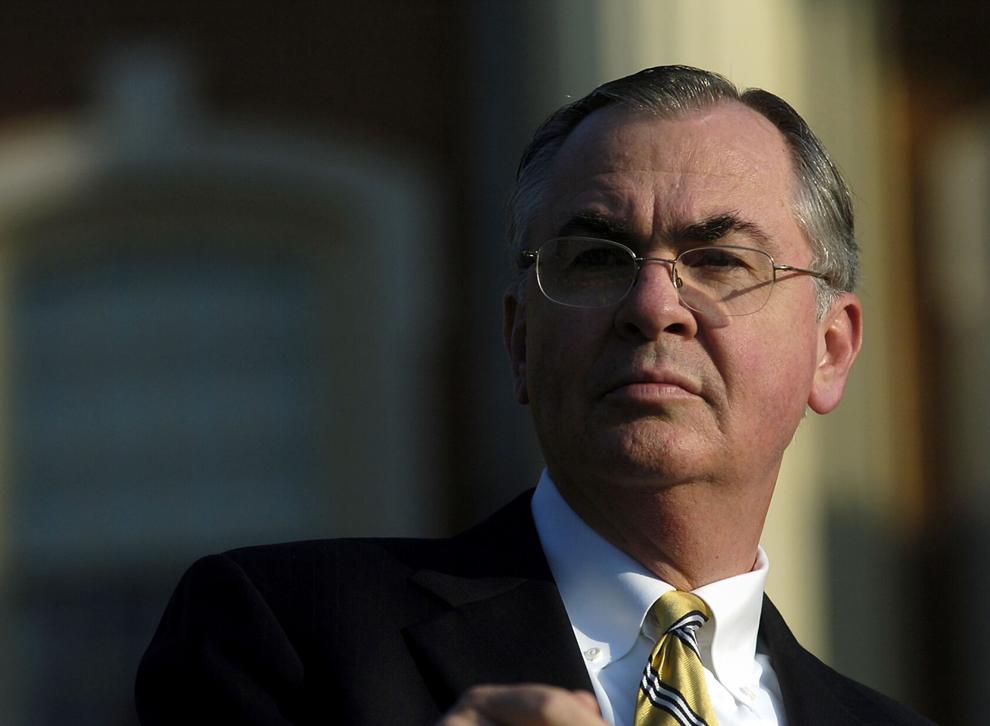 CAMPUS KITCHEN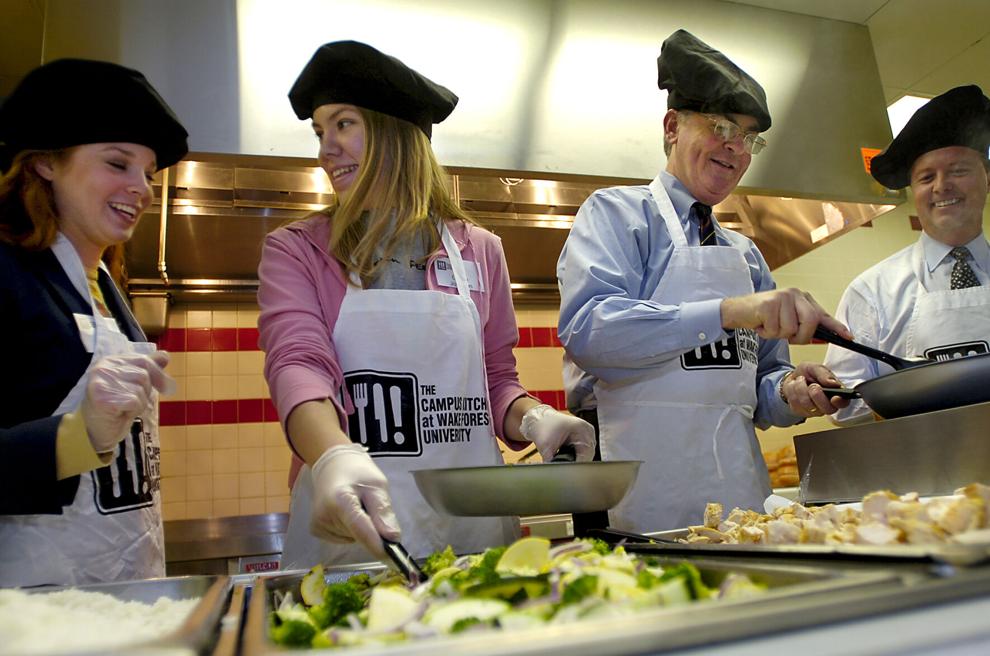 WAKE PEP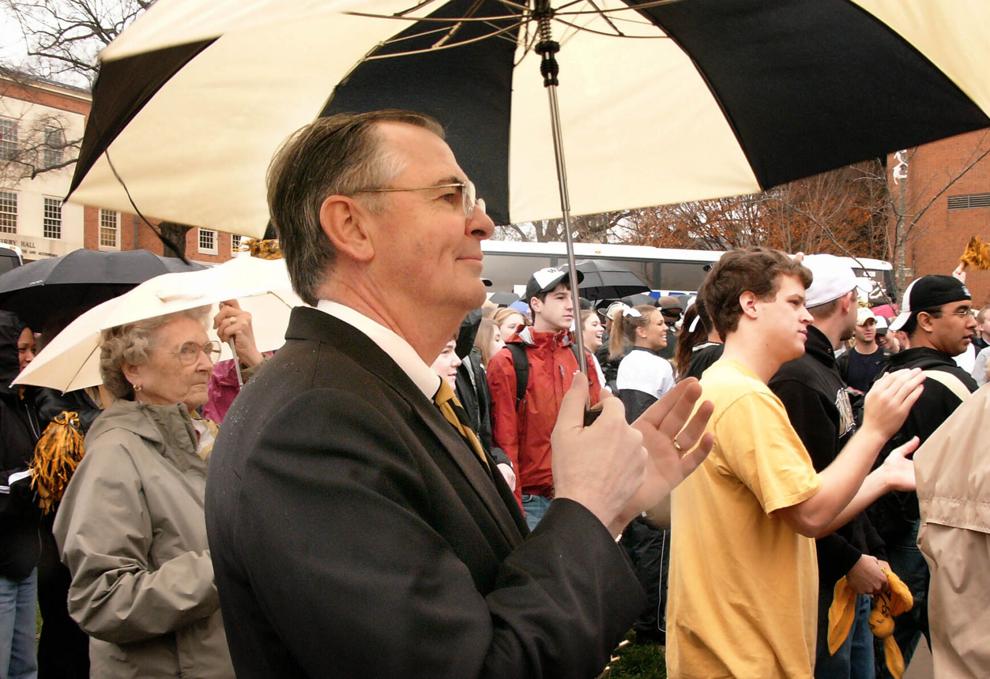 NATHAN HATCH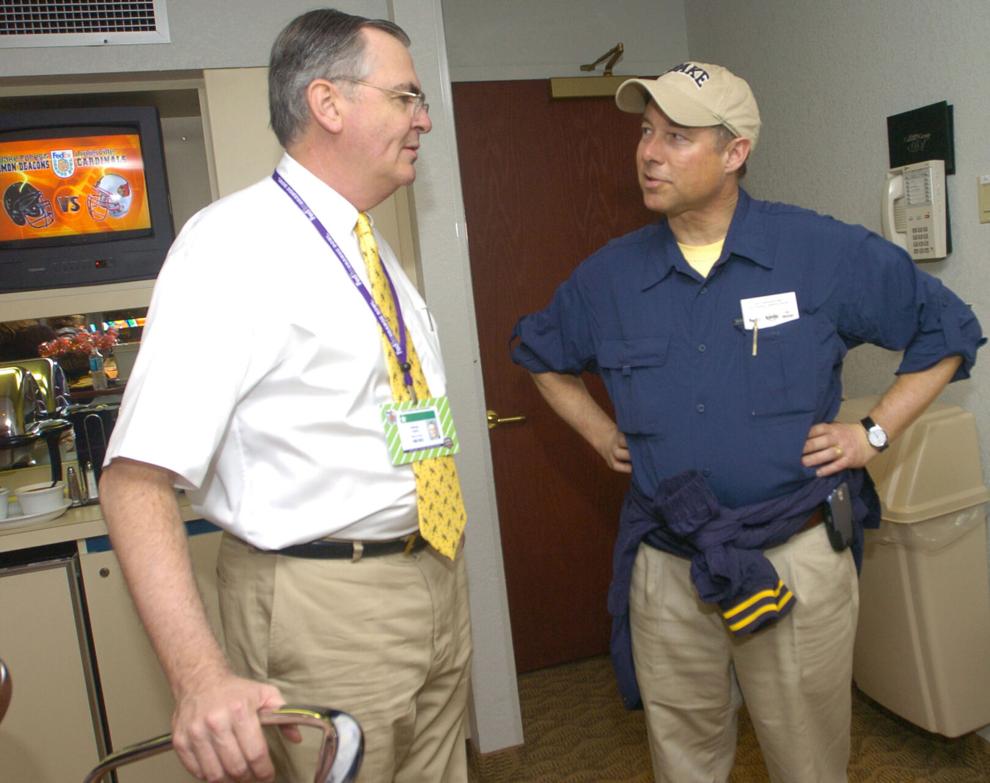 NATHAN HATCH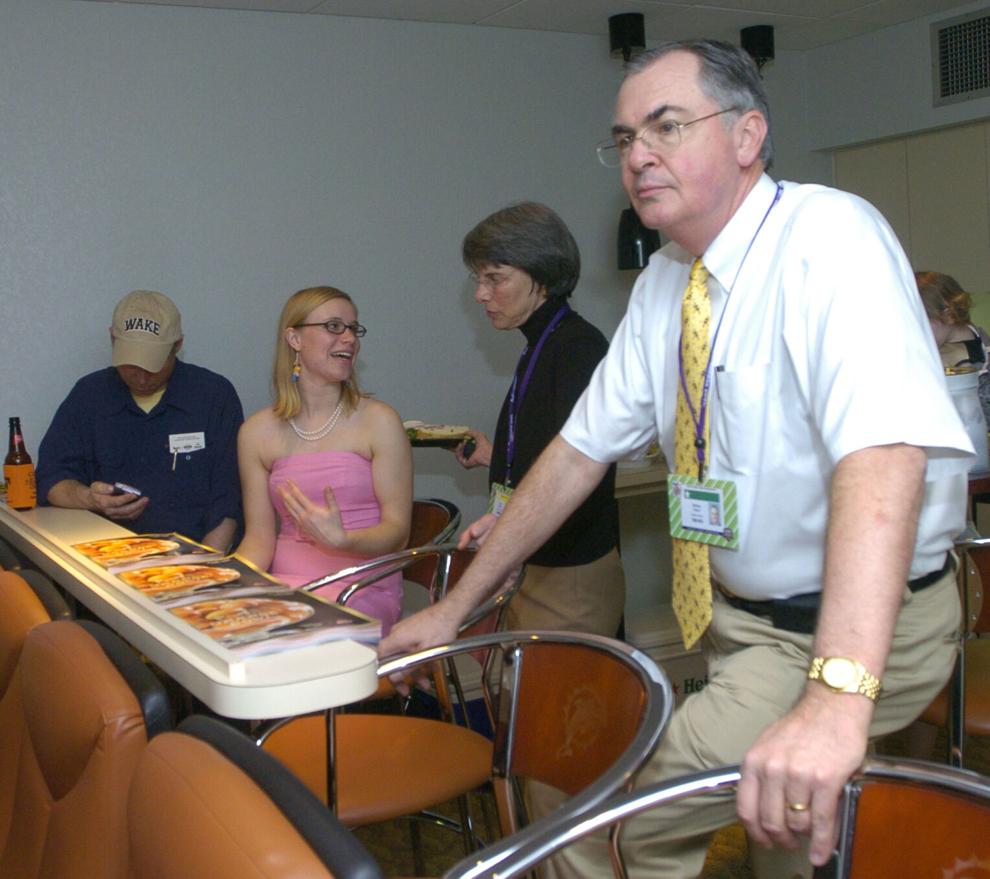 WFU STUDENTS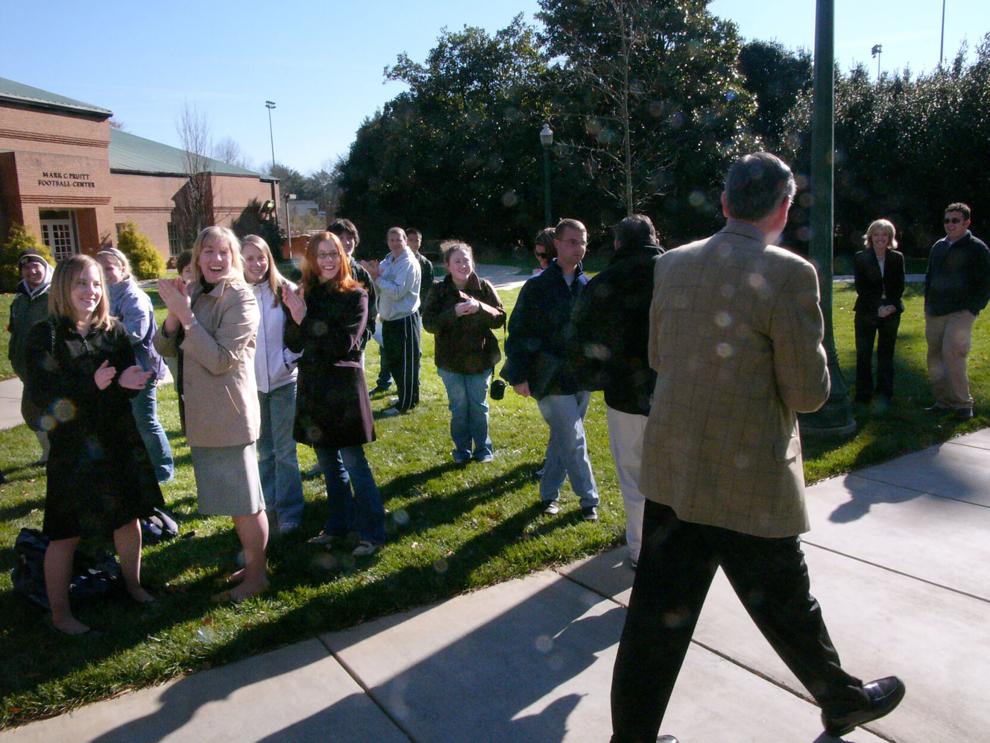 NATHAN HATCH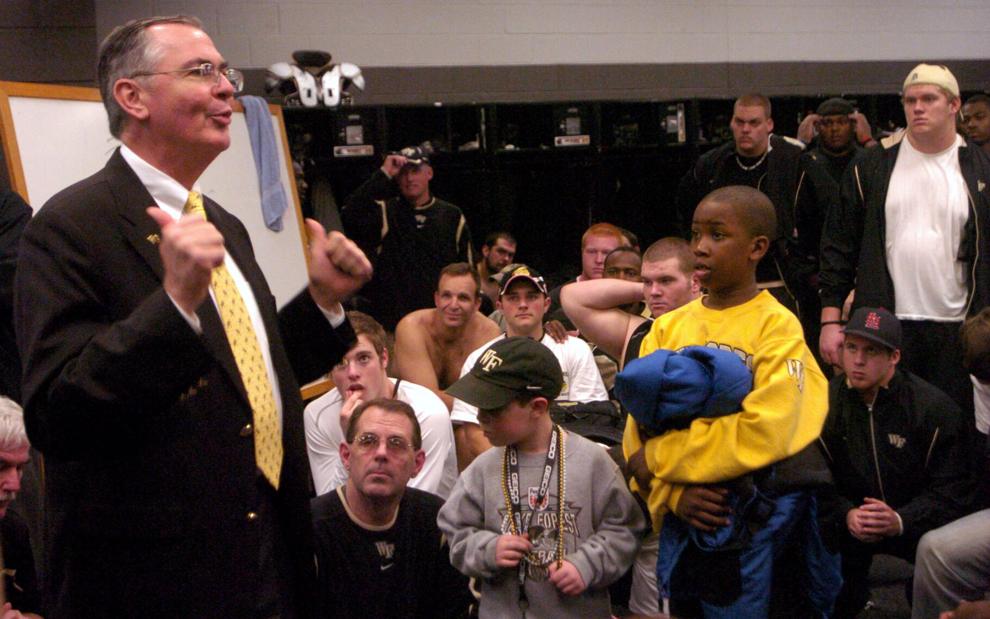 NATHAN HATCH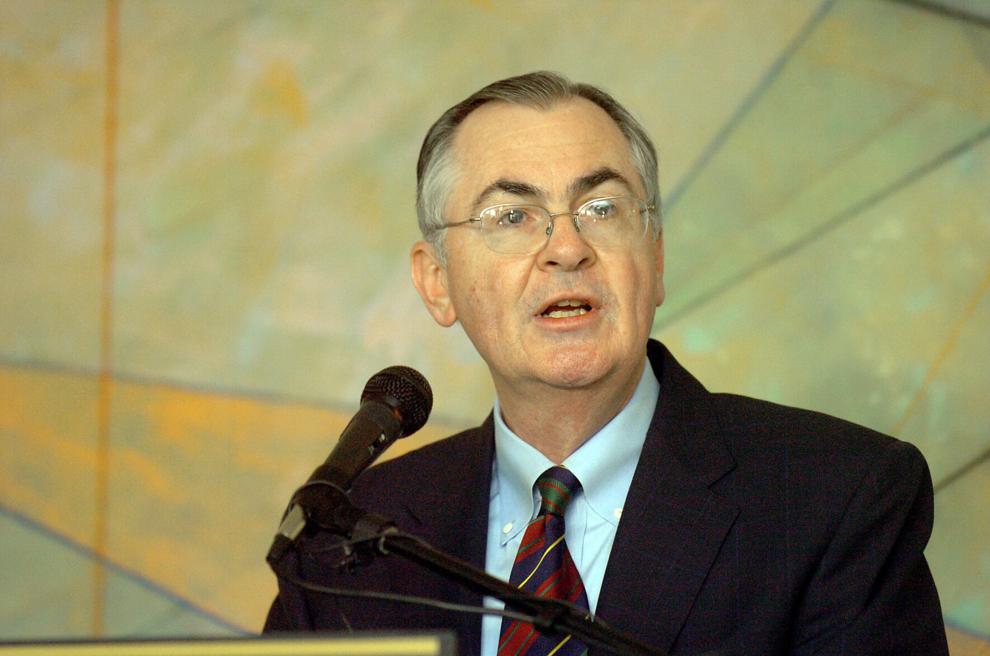 NATHAN HATCH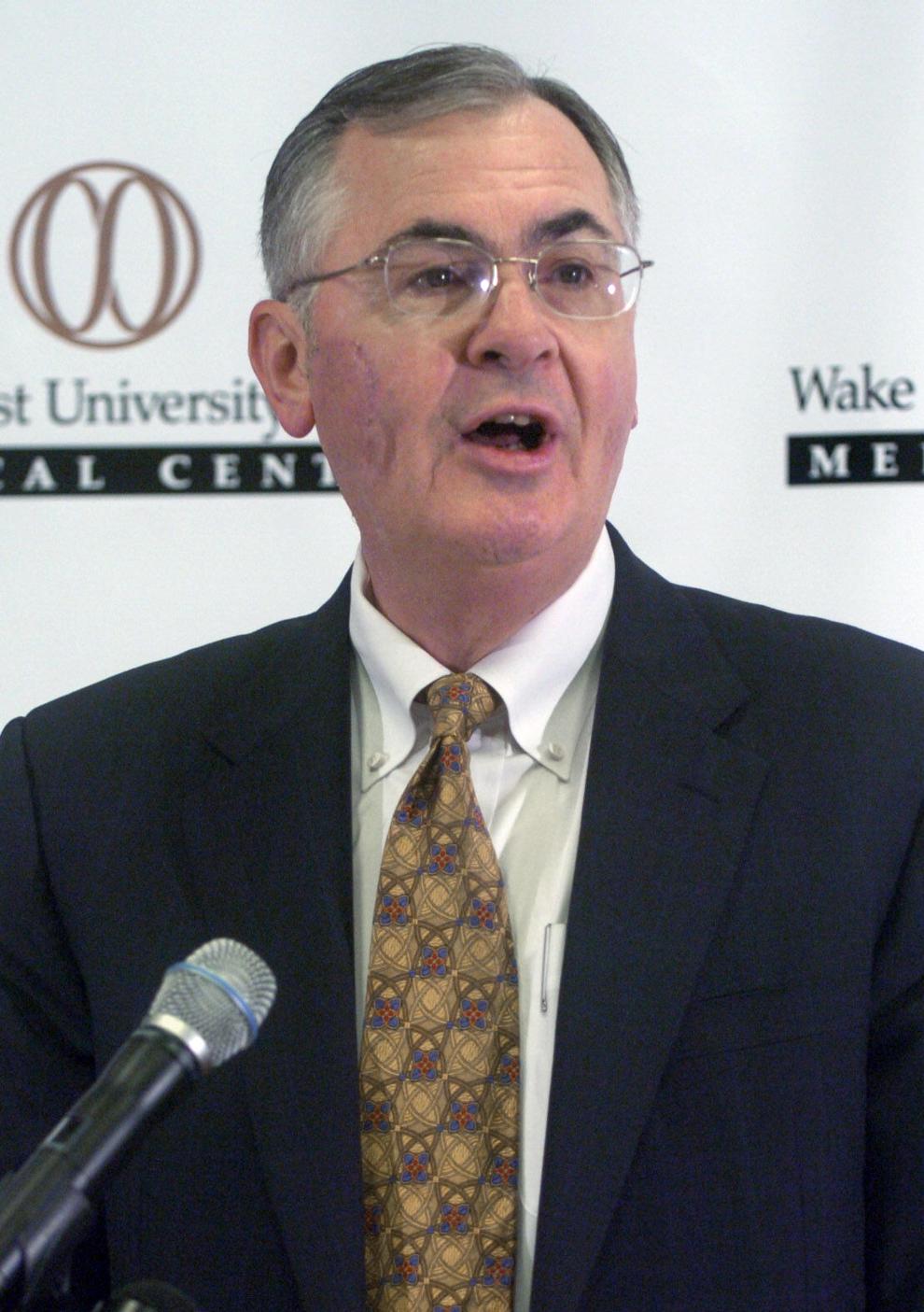 NATHAN HATCH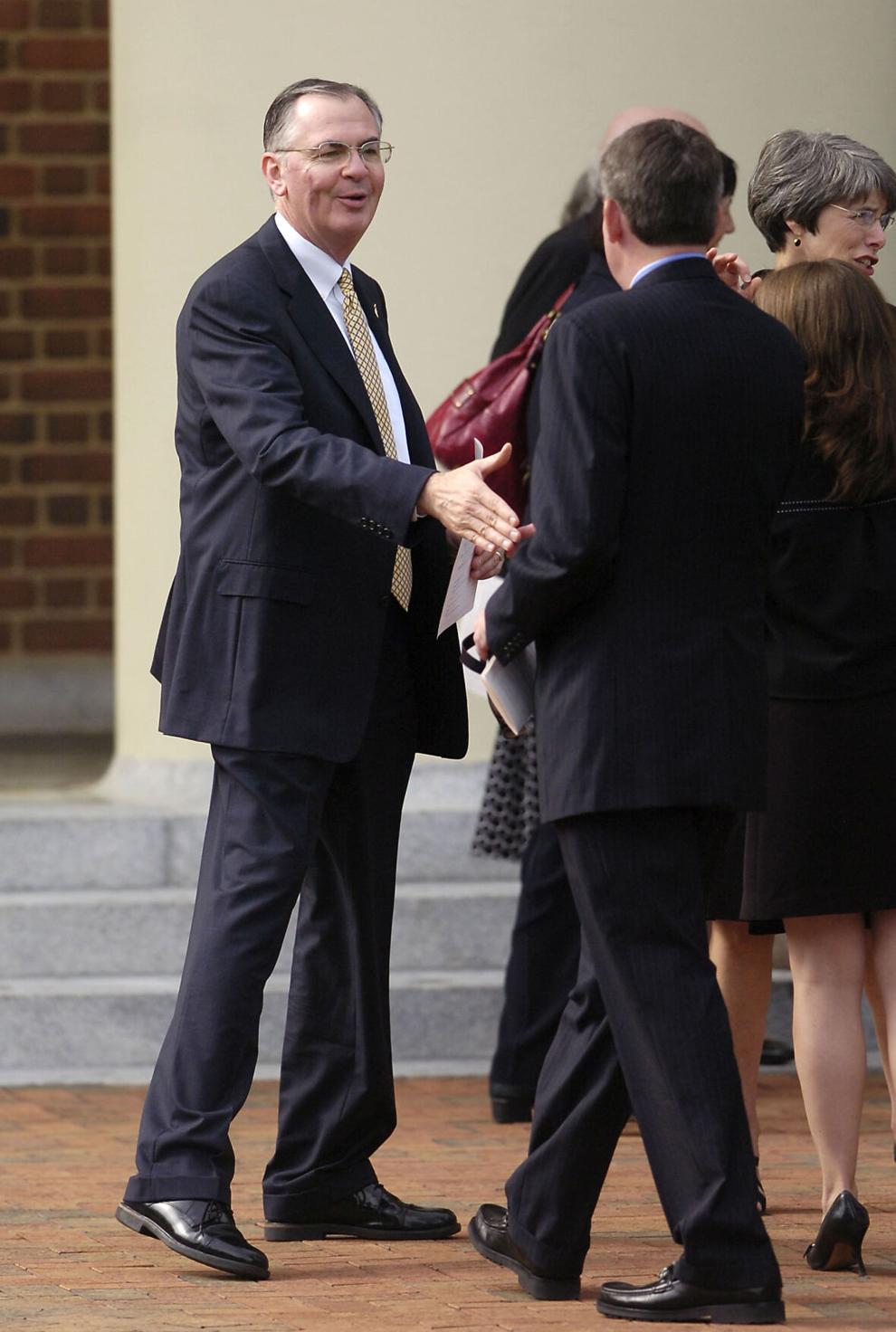 FUNDRAISER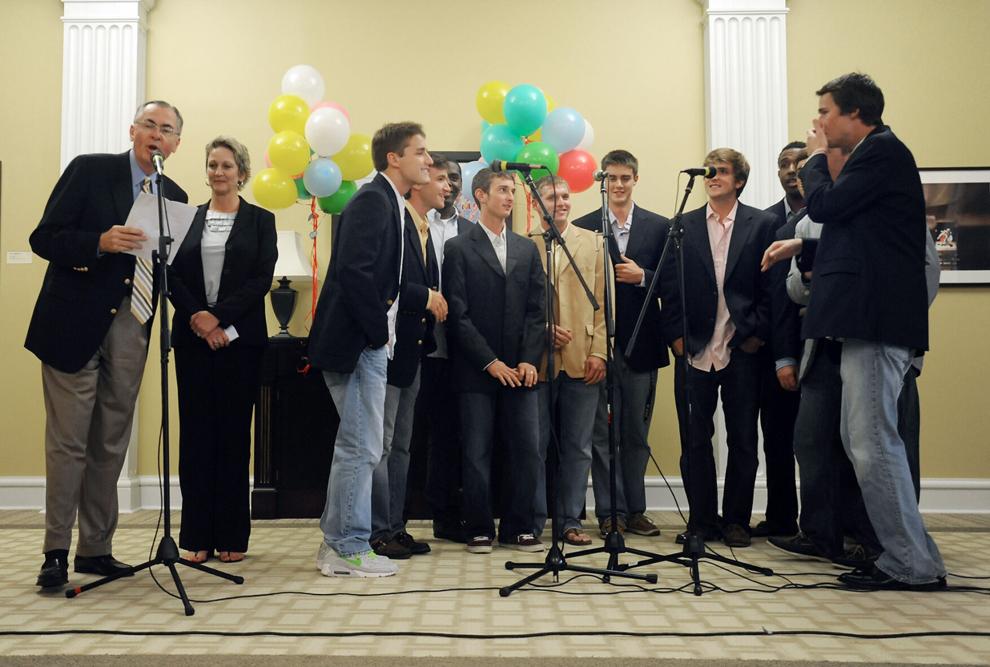 WFU COMMENCEMENT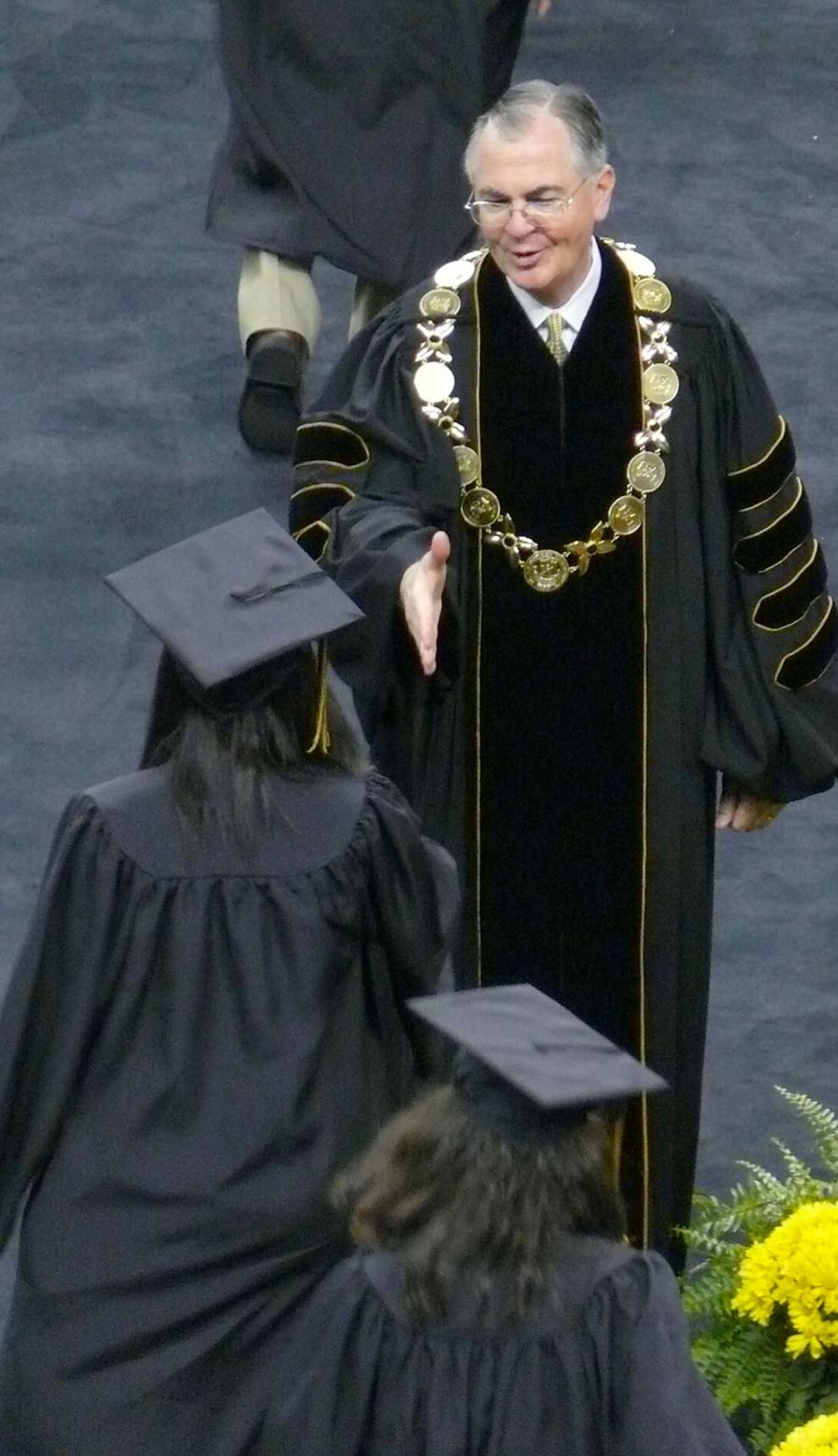 WFU COMMENCEMENT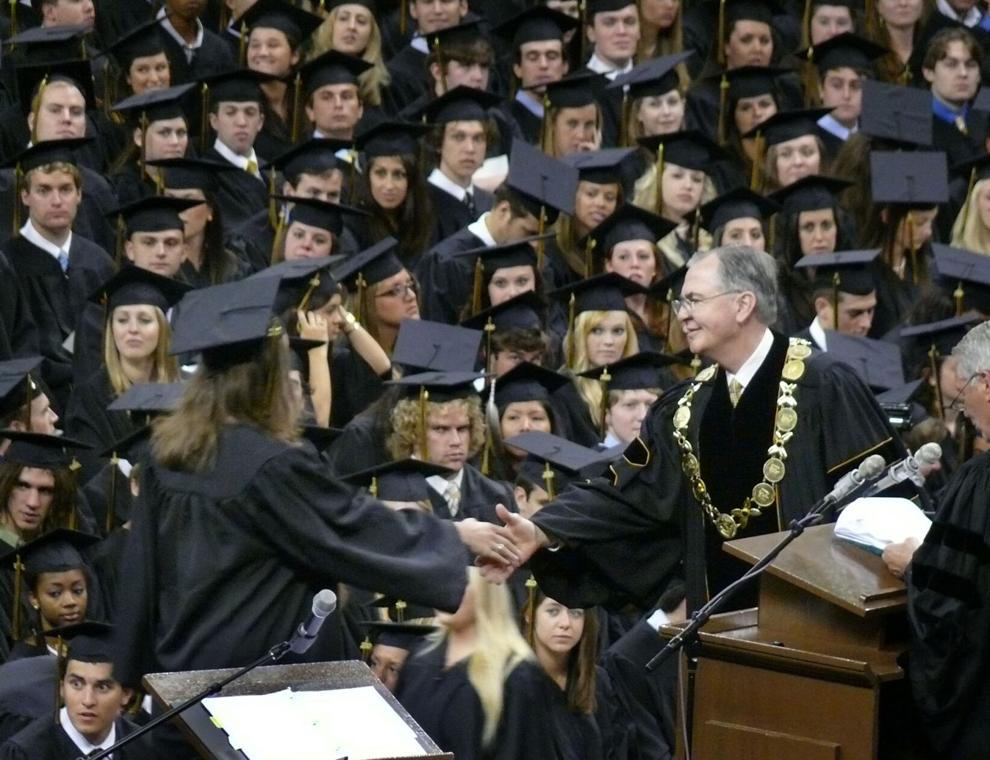 NATHAN HATCH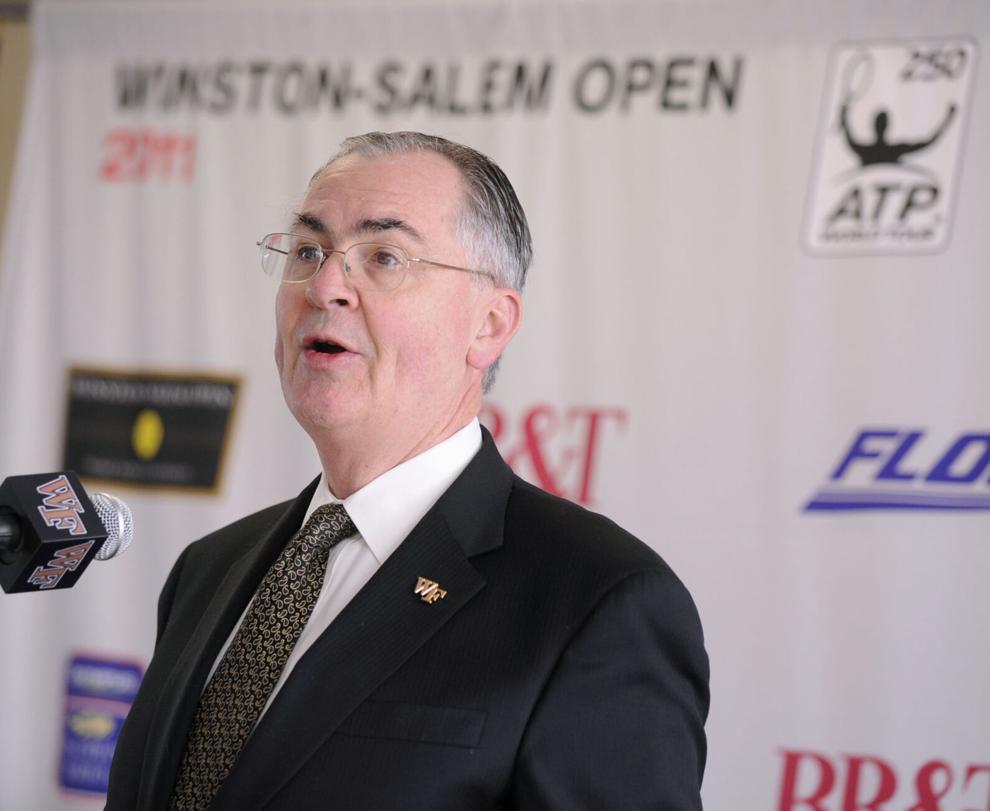 TENNIS TOURNAMENT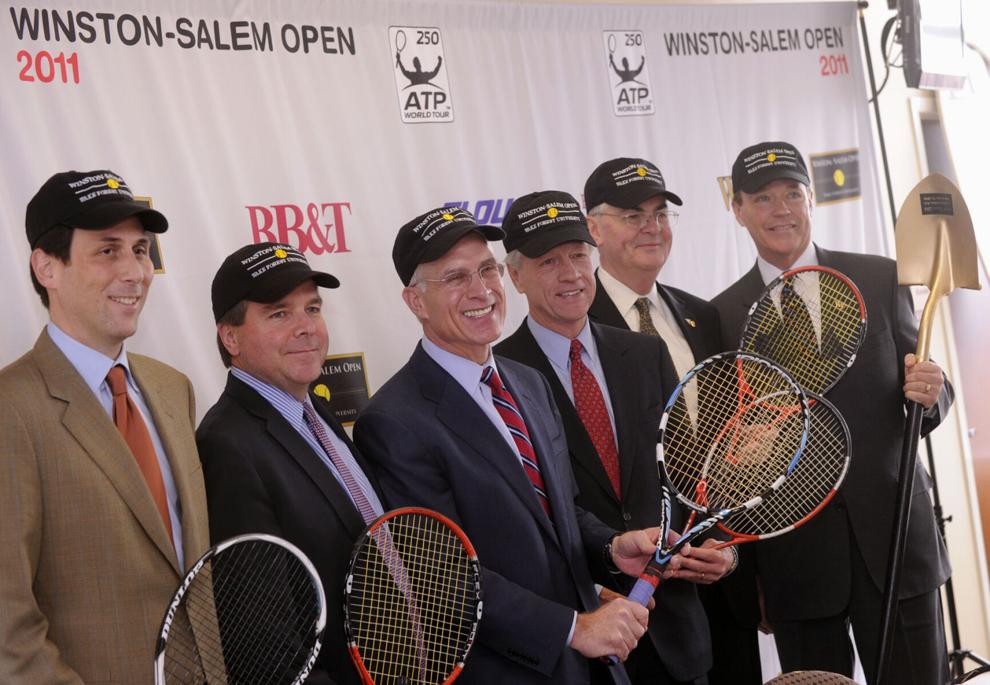 HANES FUNERAL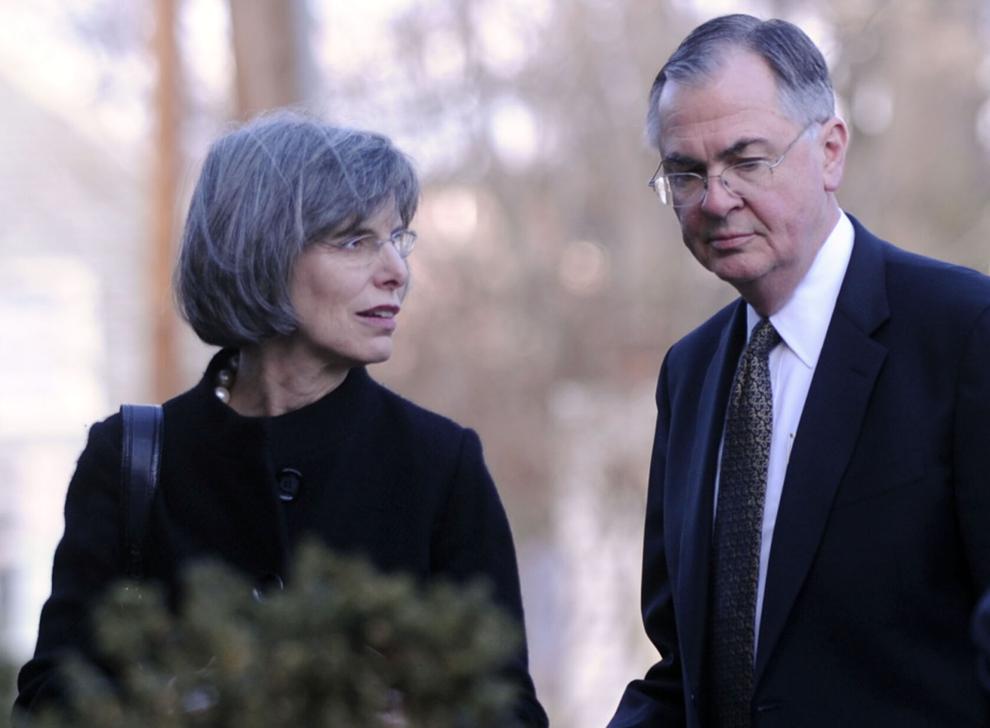 NATHAN HATCH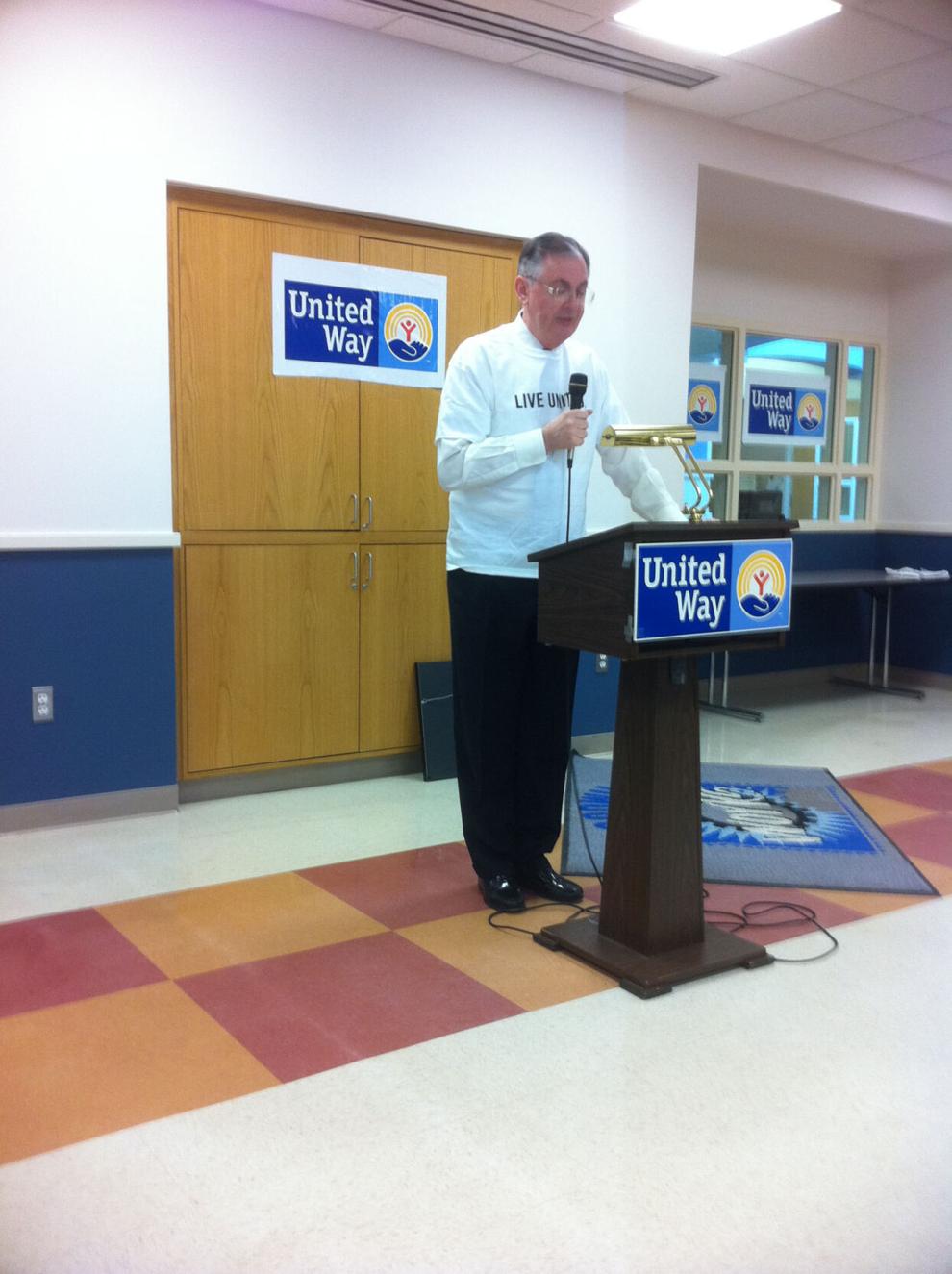 BIOTECH PLACE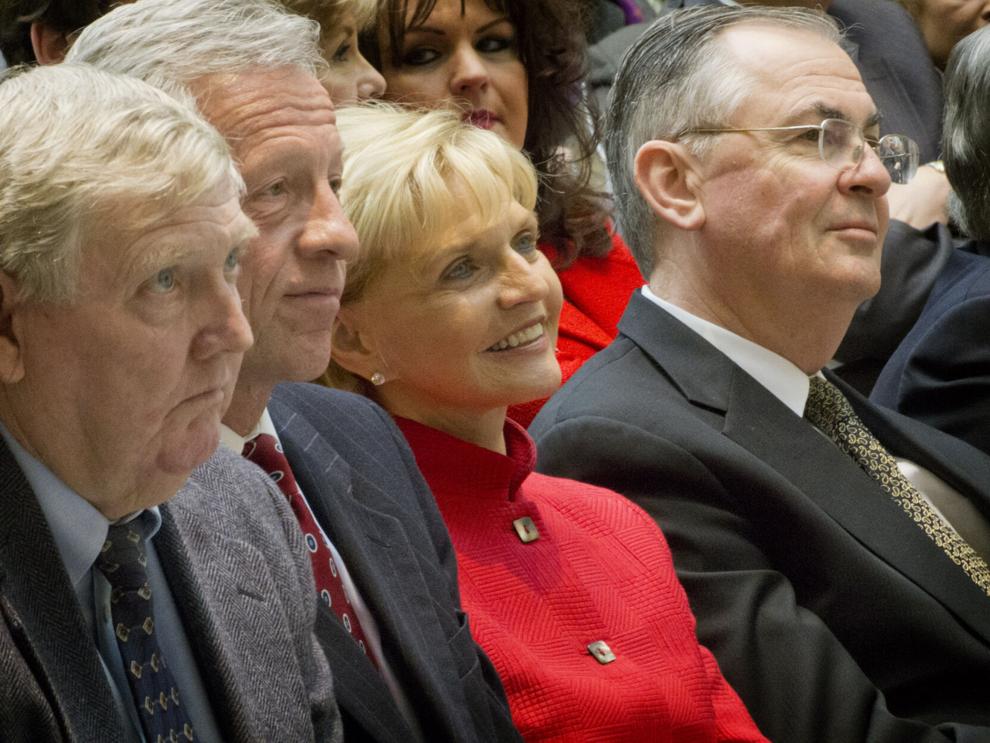 GRADUATION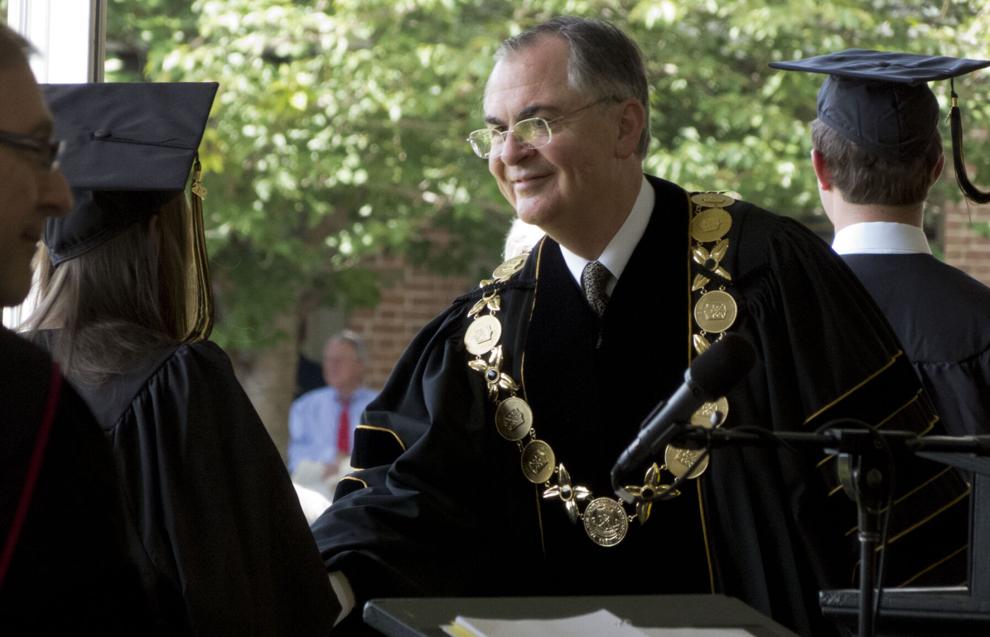 SYMPOSIUM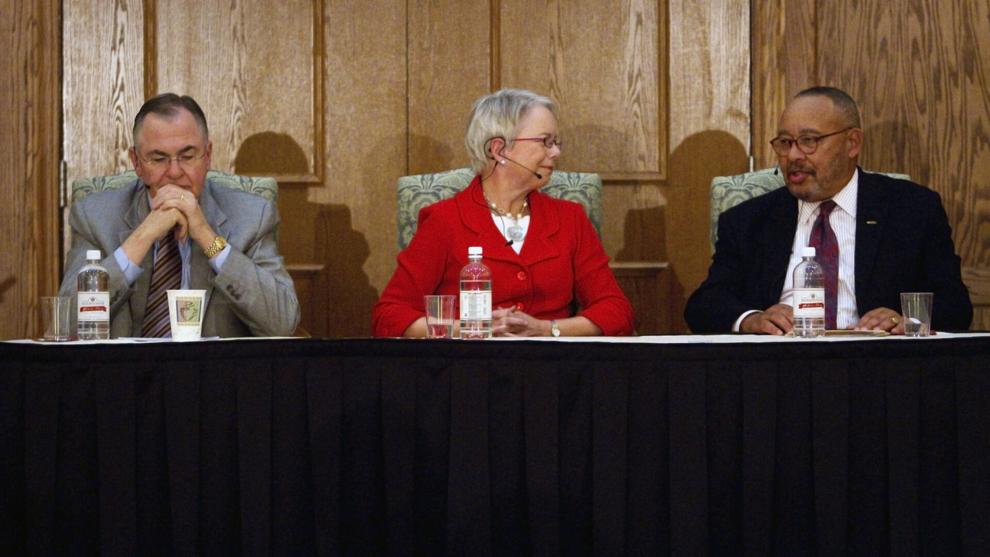 NATHAN HATCH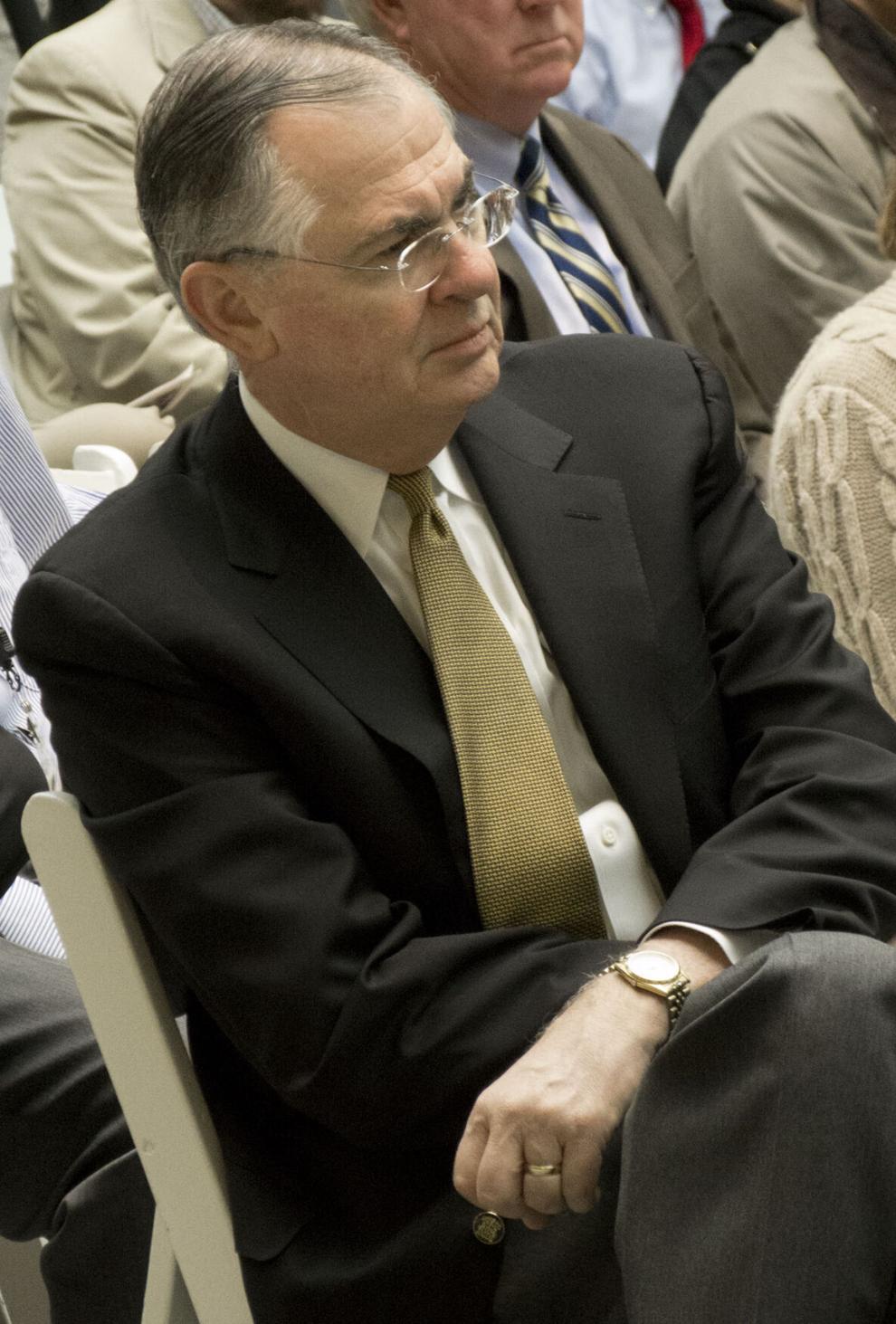 FARRELL HALL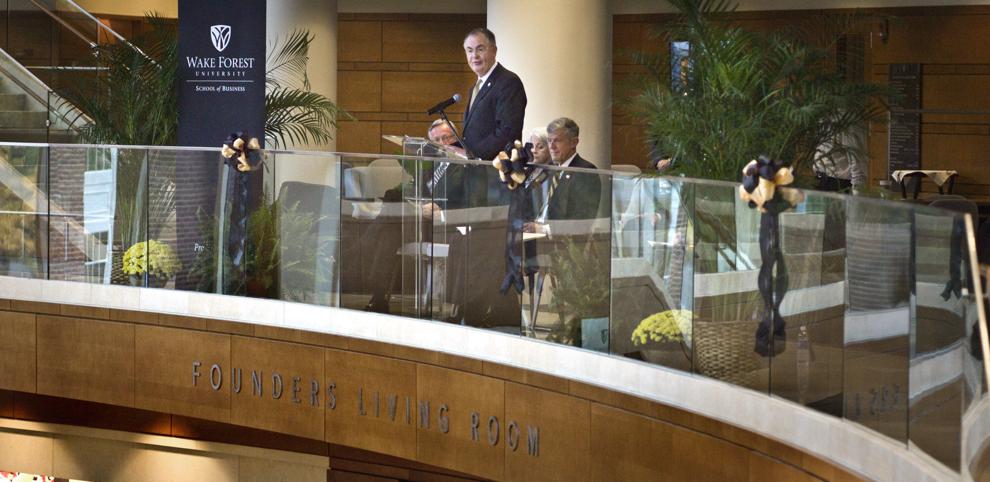 KING DAY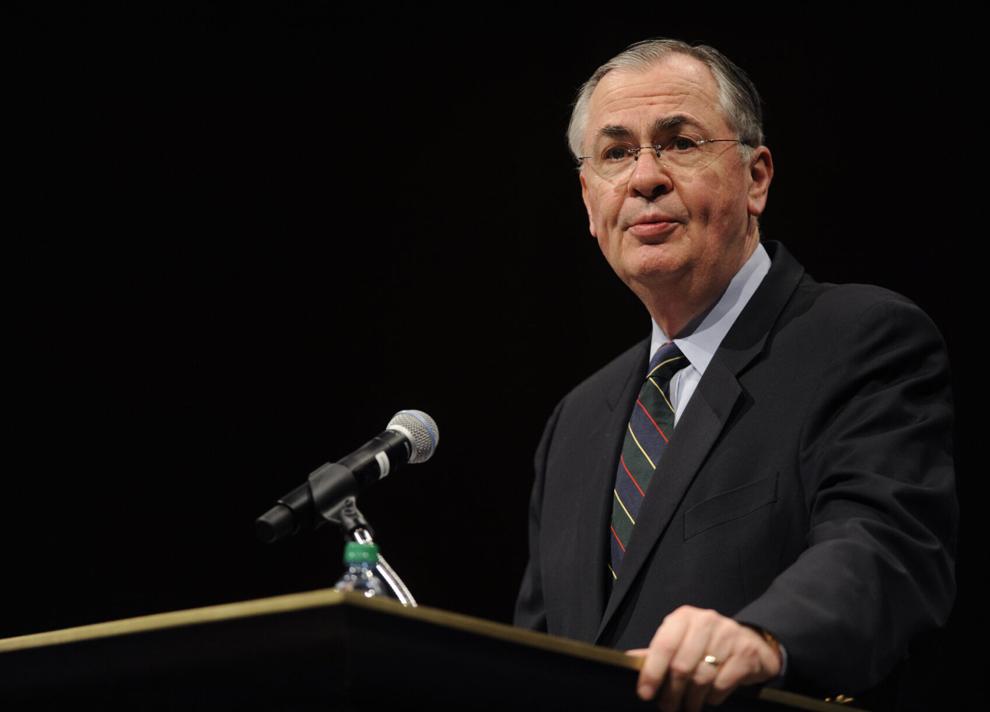 NATHAN HATCH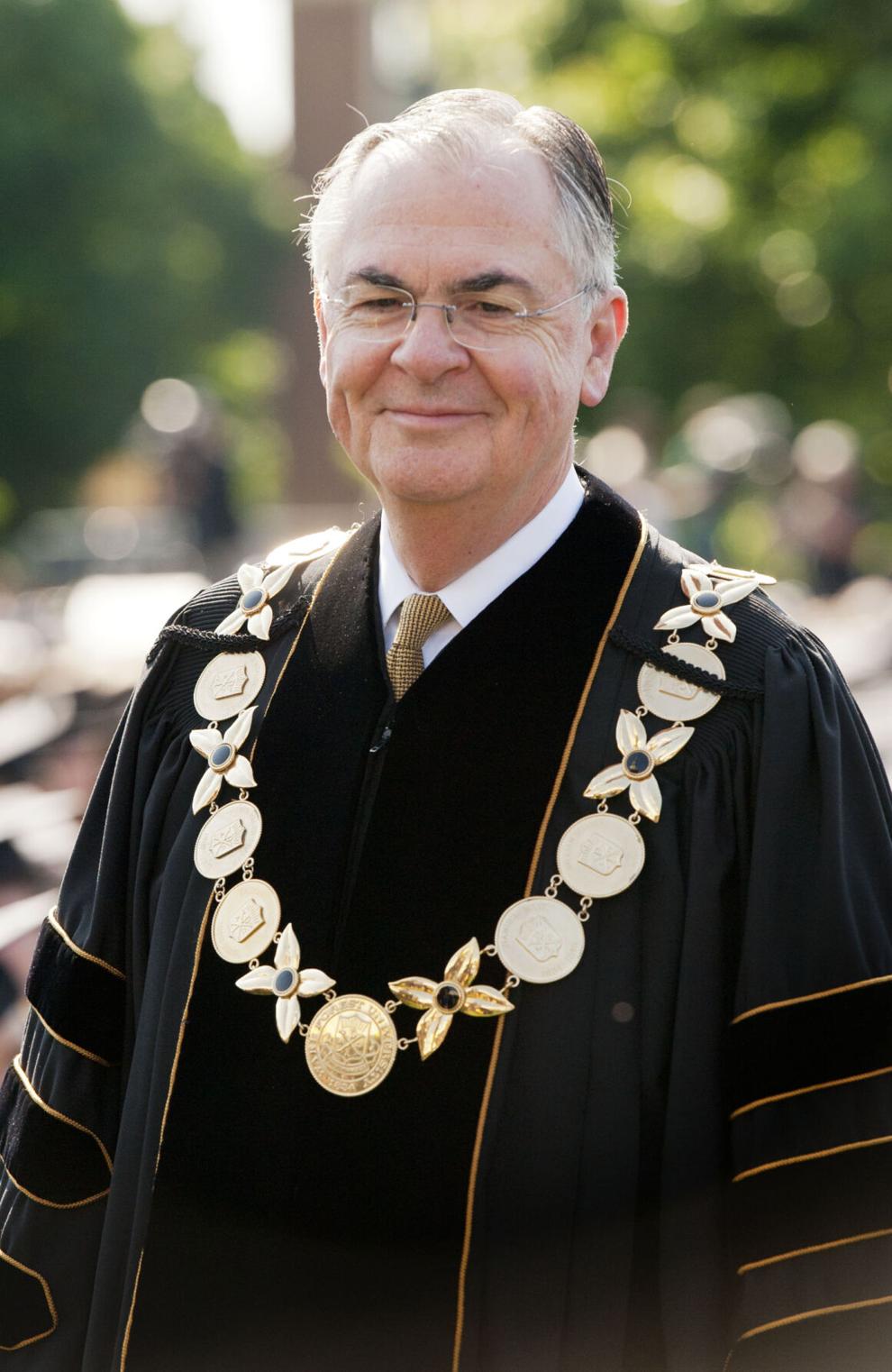 COLLEGE FOOTBALL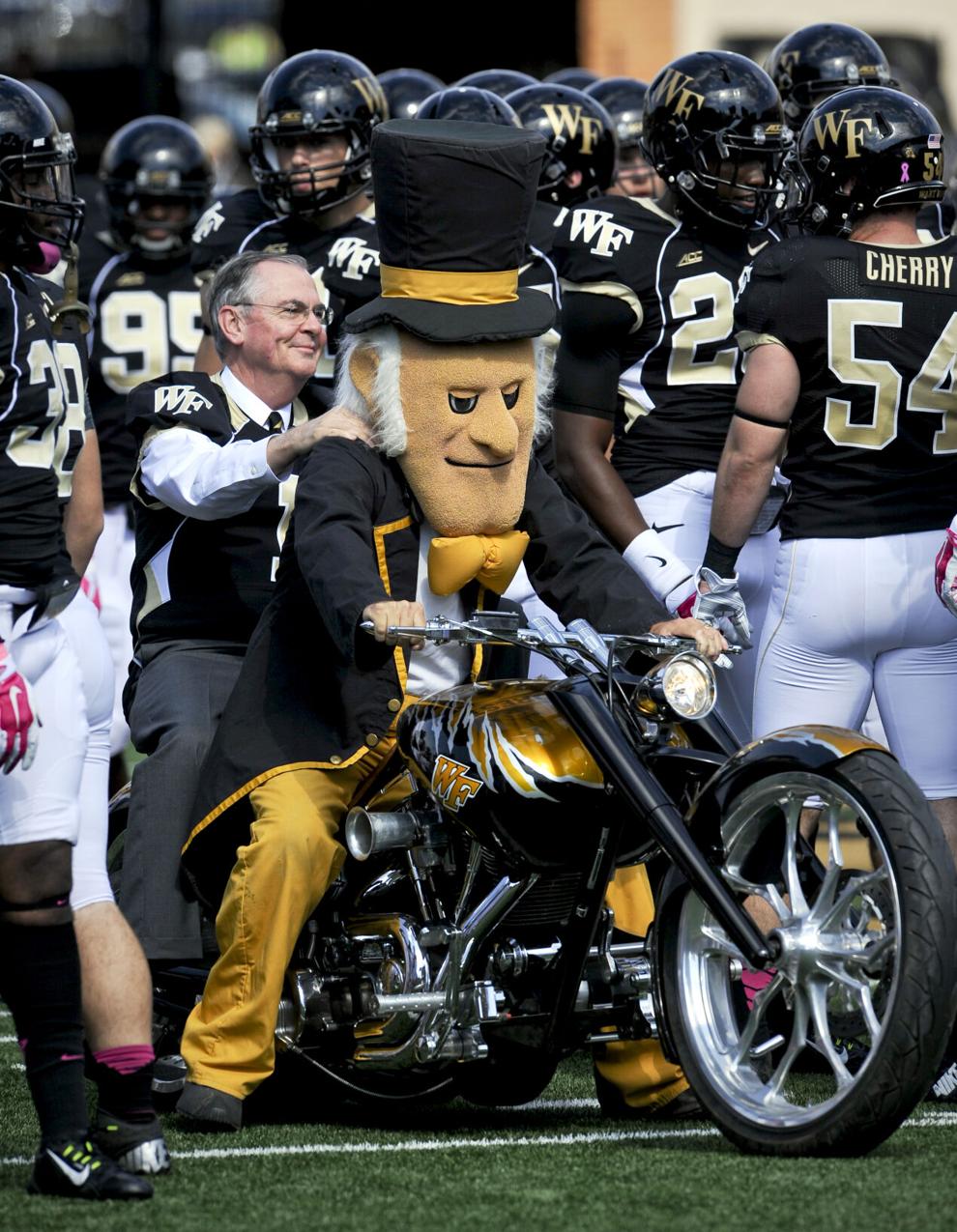 KIM WESTMORELAND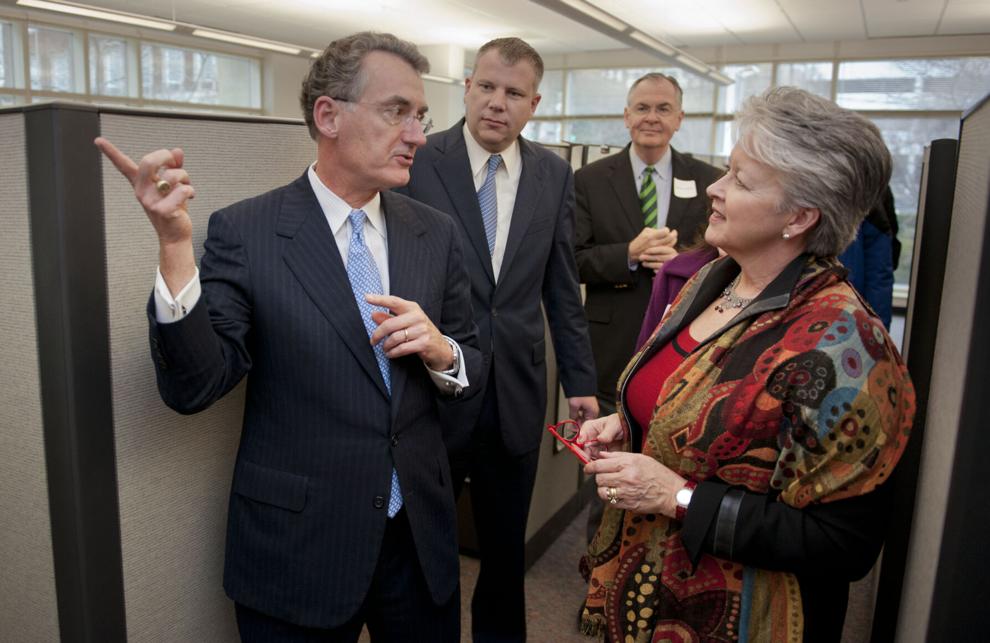 WFU Graduation 12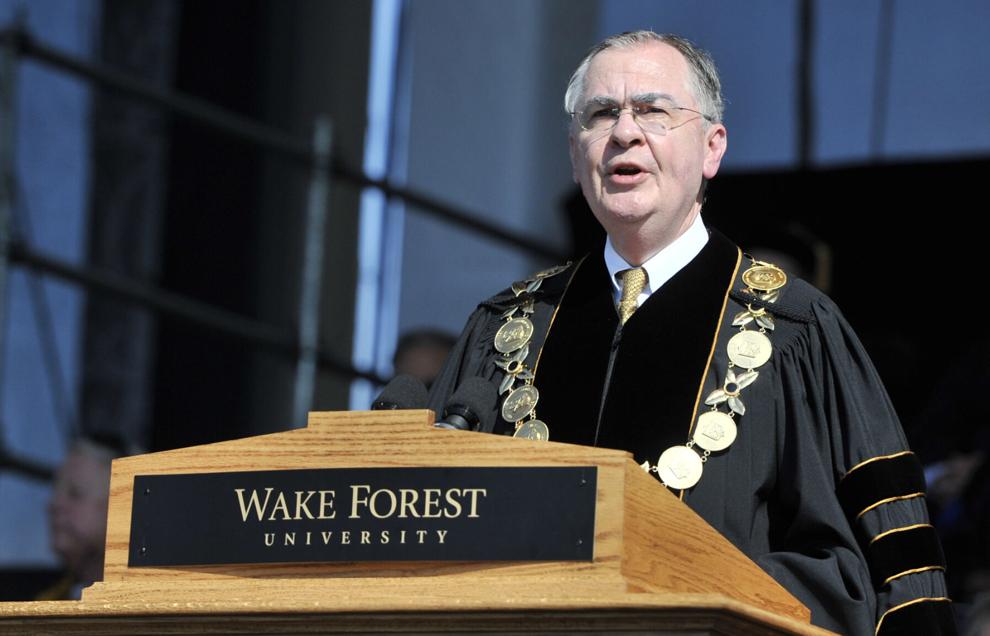 WSJ_0719_Hatch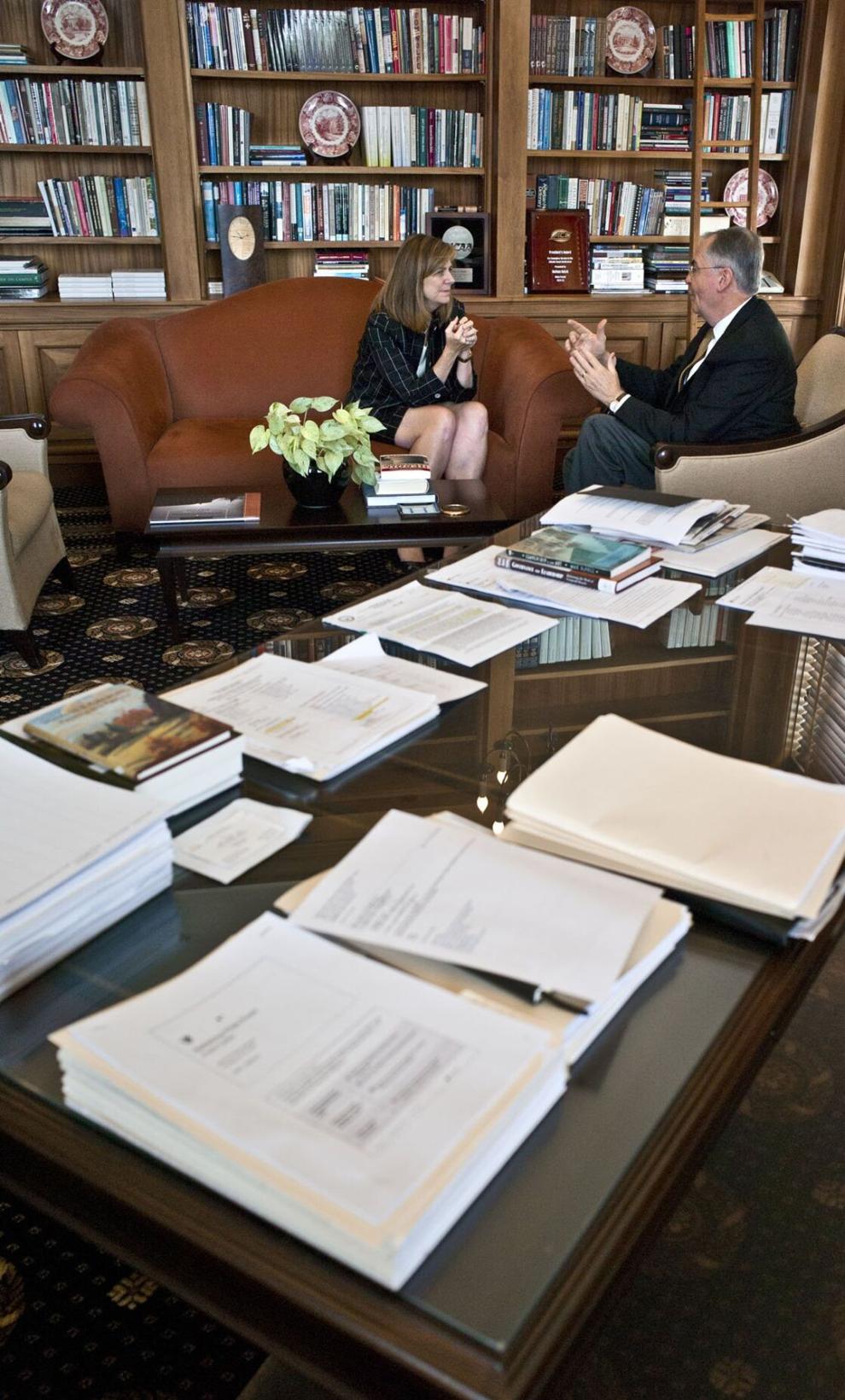 WSJ_0719_Hatch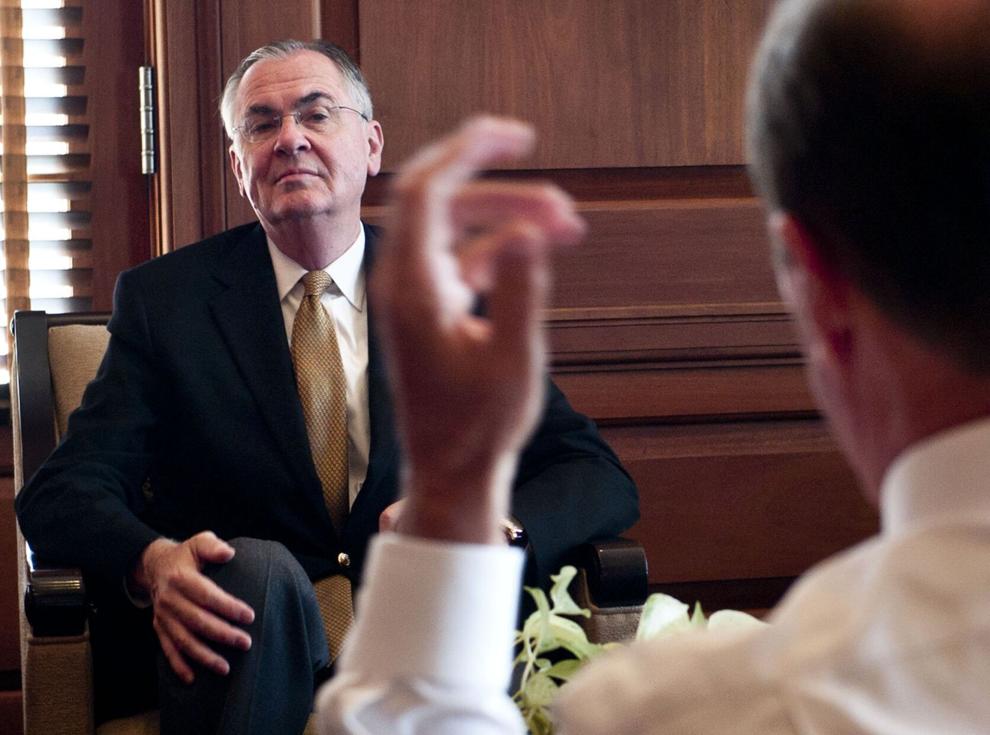 WSJ_0719_Hatch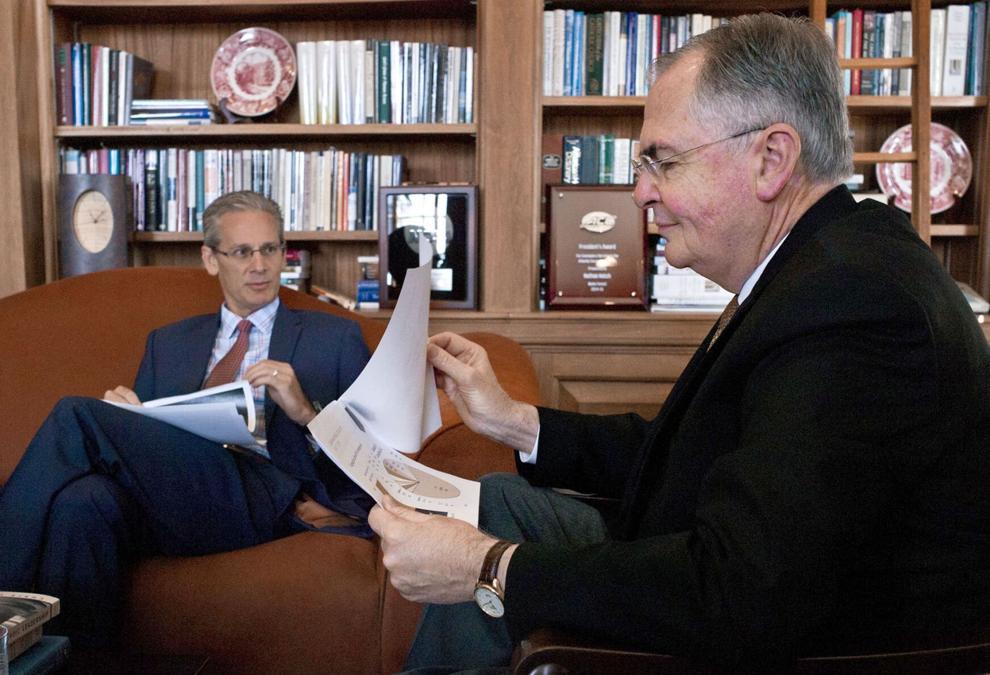 WSJ_0719_Hatch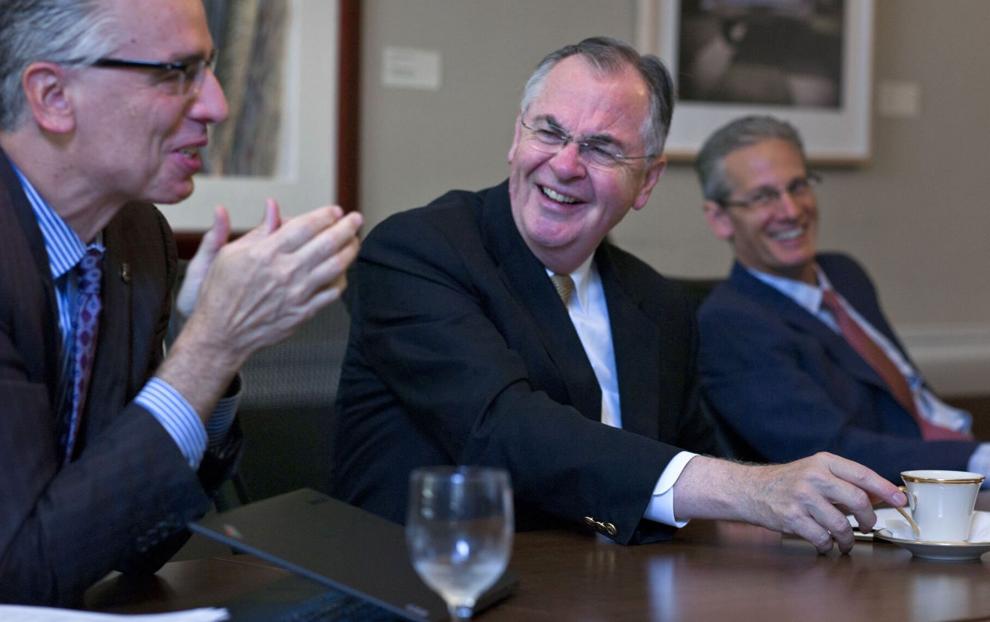 WSJ_0719_Hatch
WSJ_0719_Hatch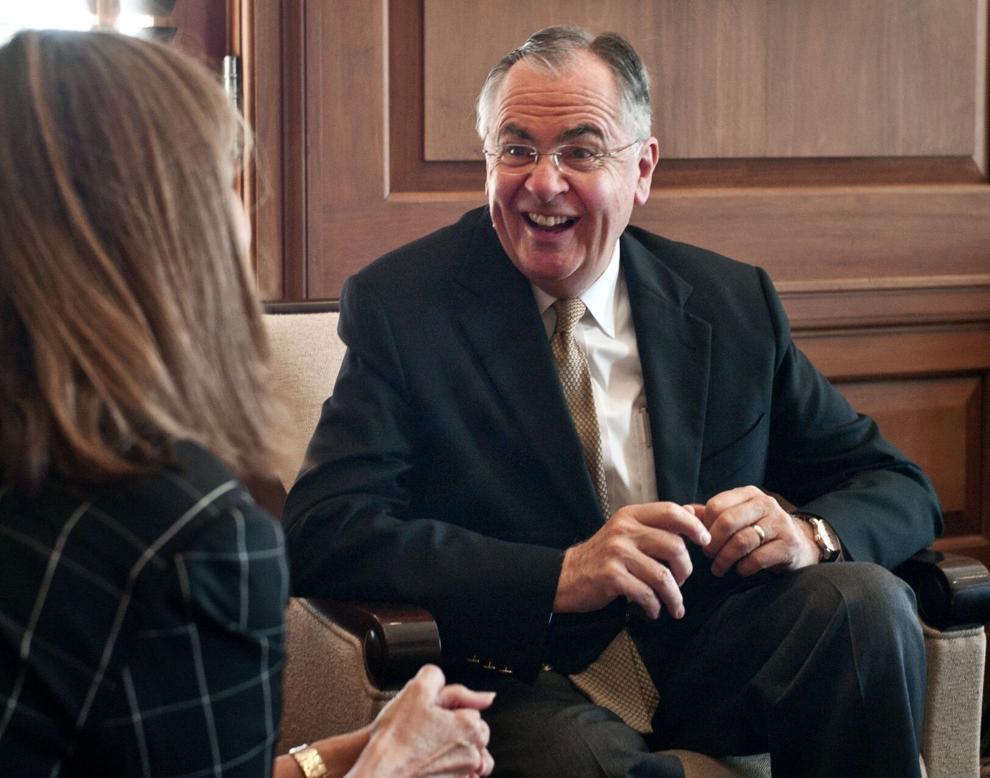 WSJ_0719_Hatch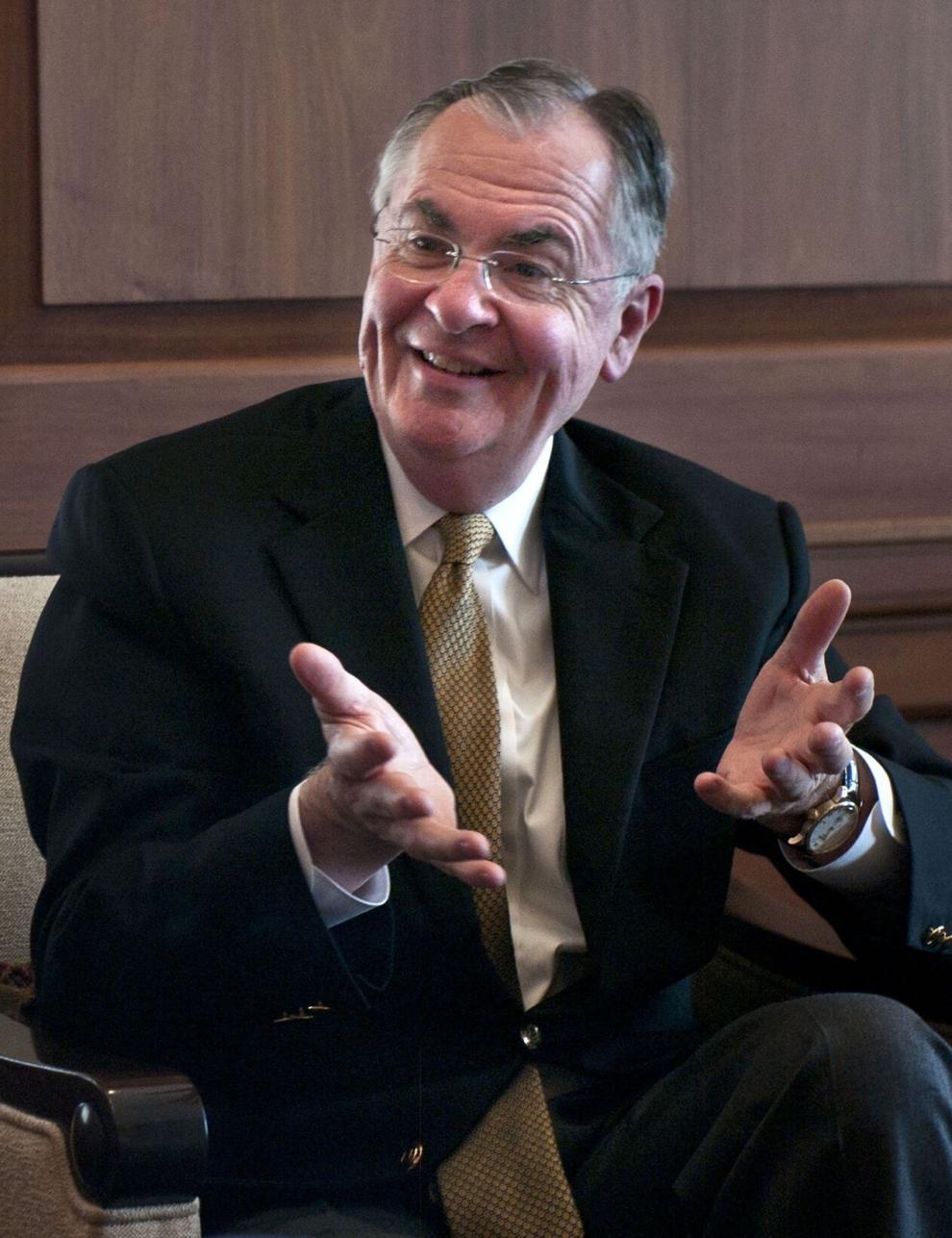 WSJ_0719_Hatch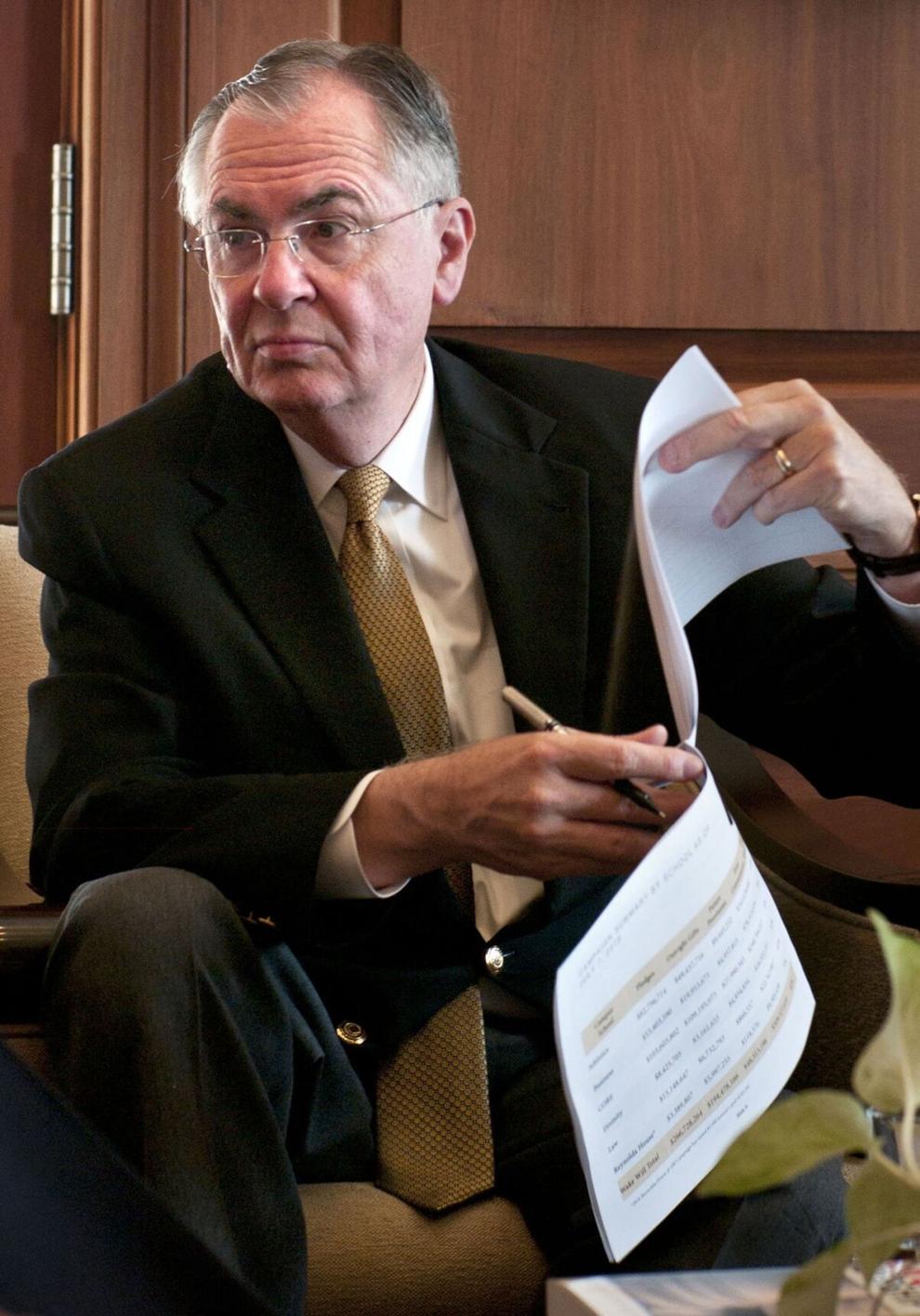 WSJ_0719_Hatch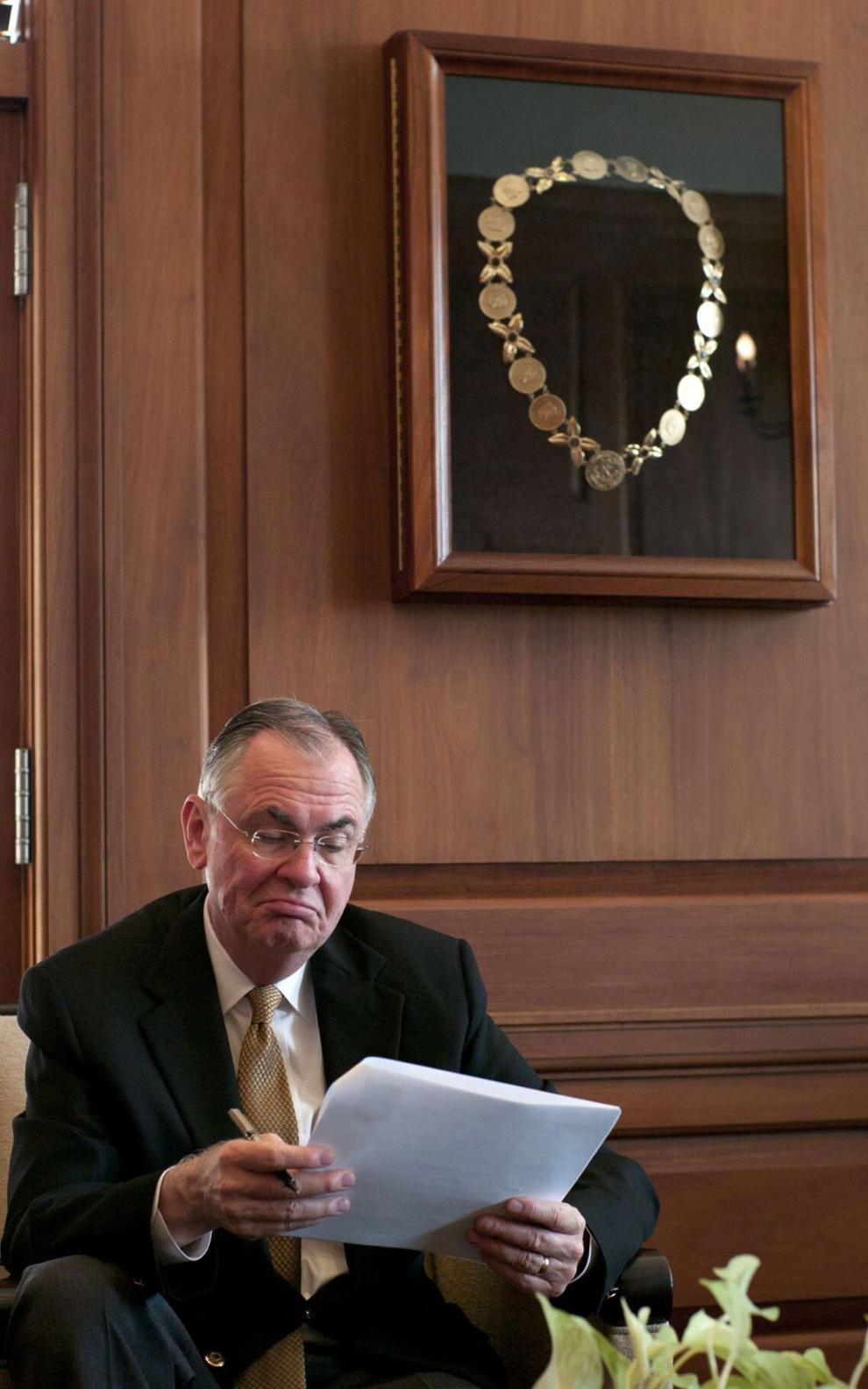 WSJ_0719_Hatch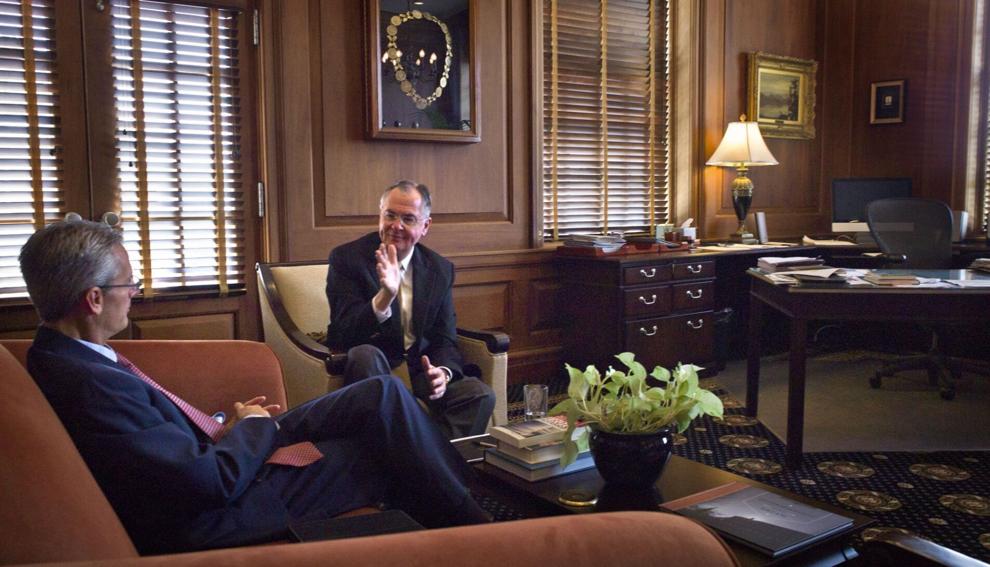 WSJ_0719_Hatch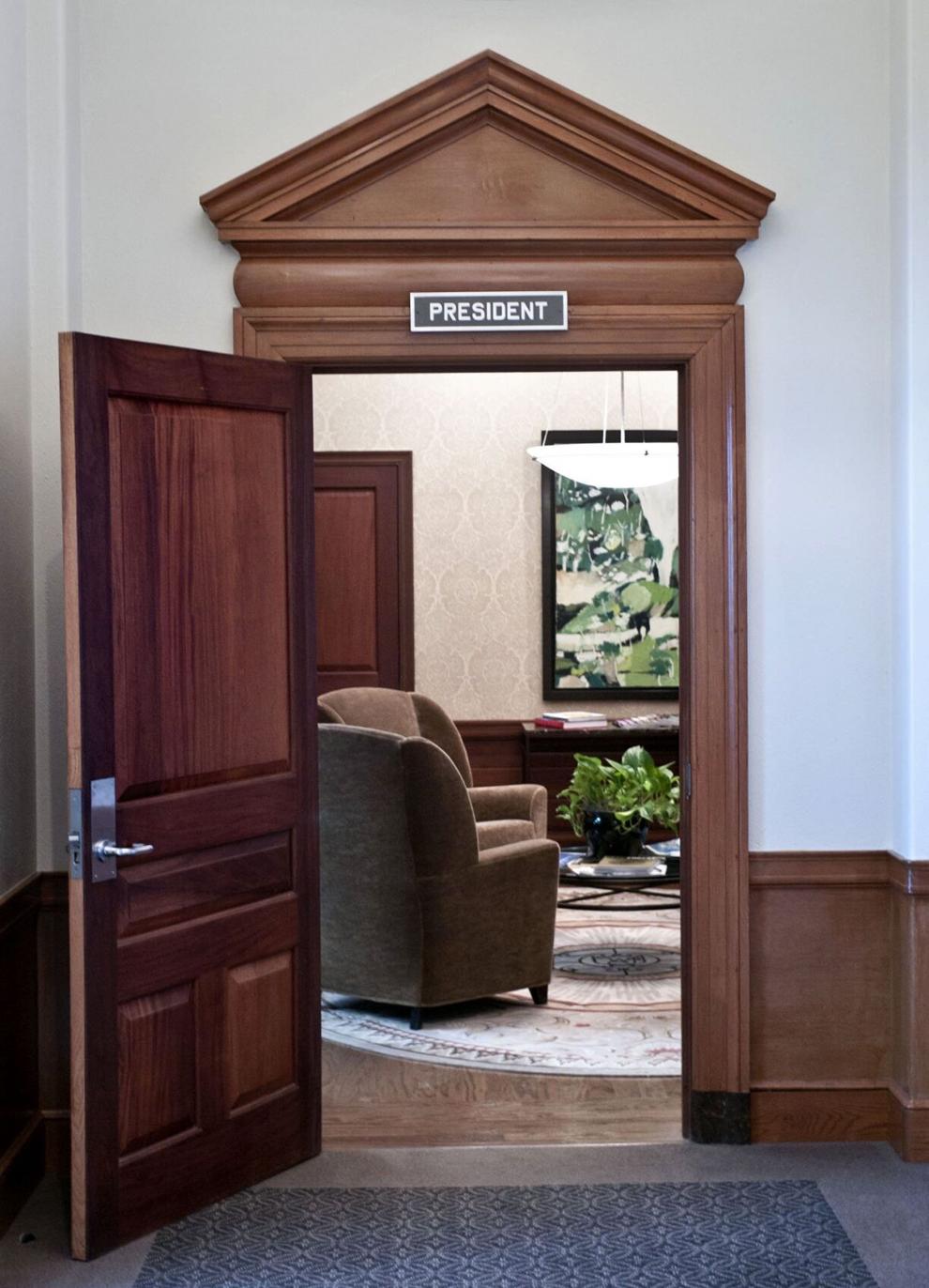 WSJ_0719_Hatch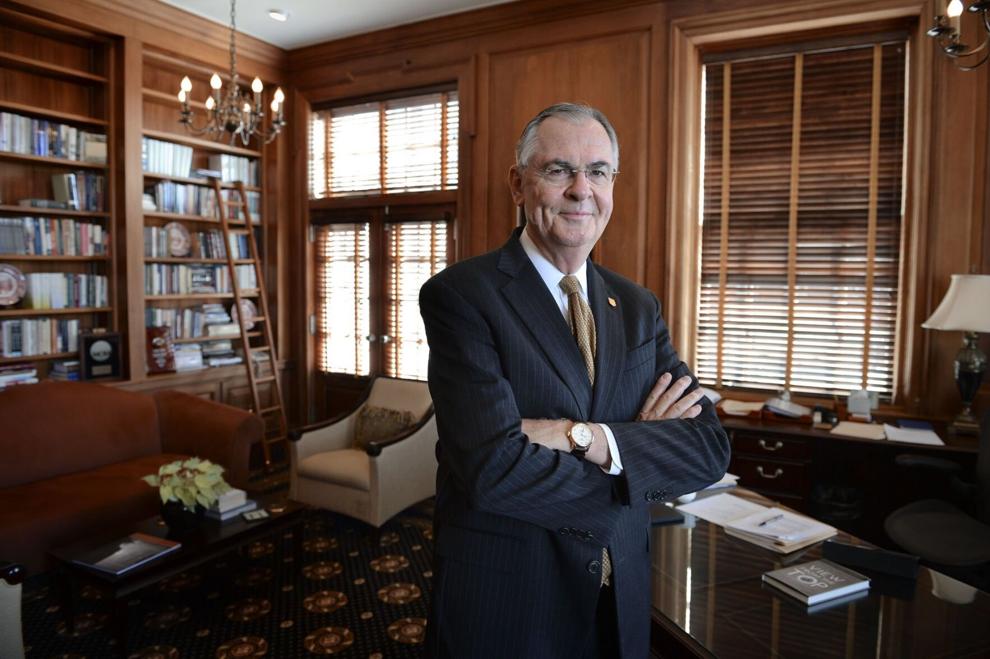 WSJ_0719_Hatch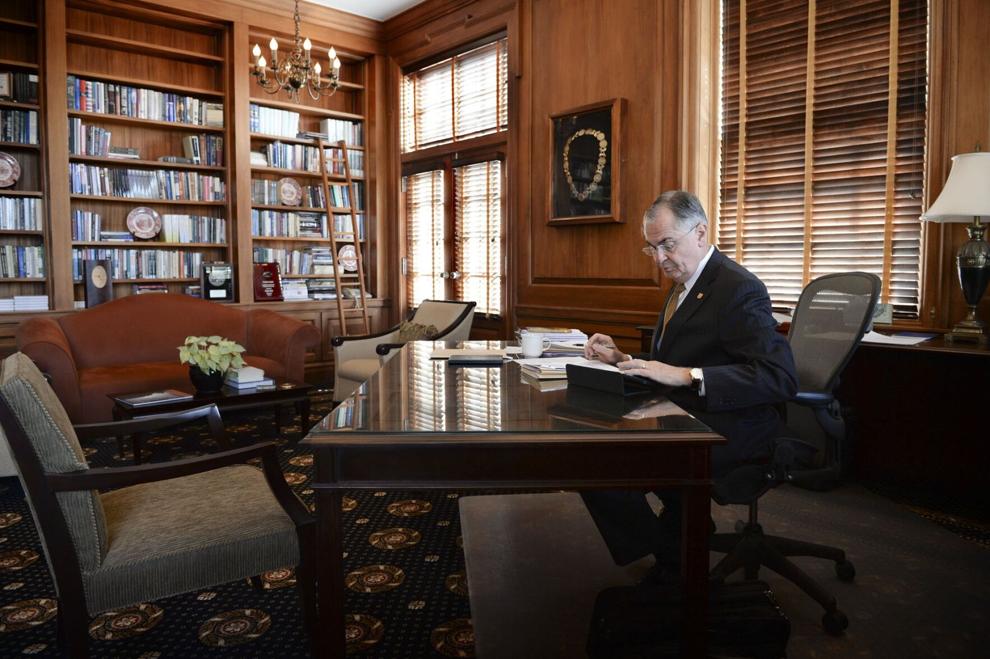 Nathan Hatch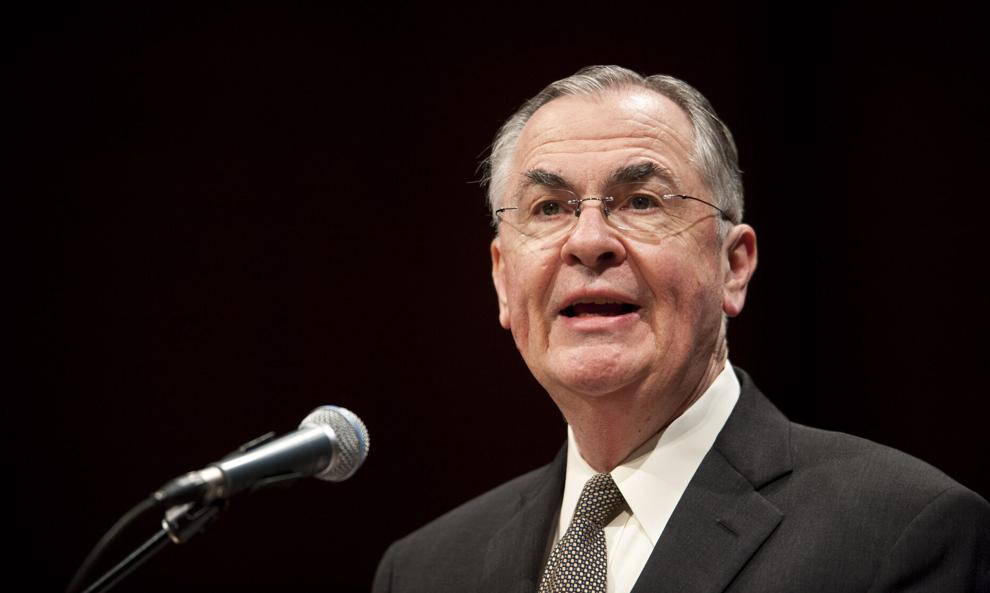 WFUX
WakeGrad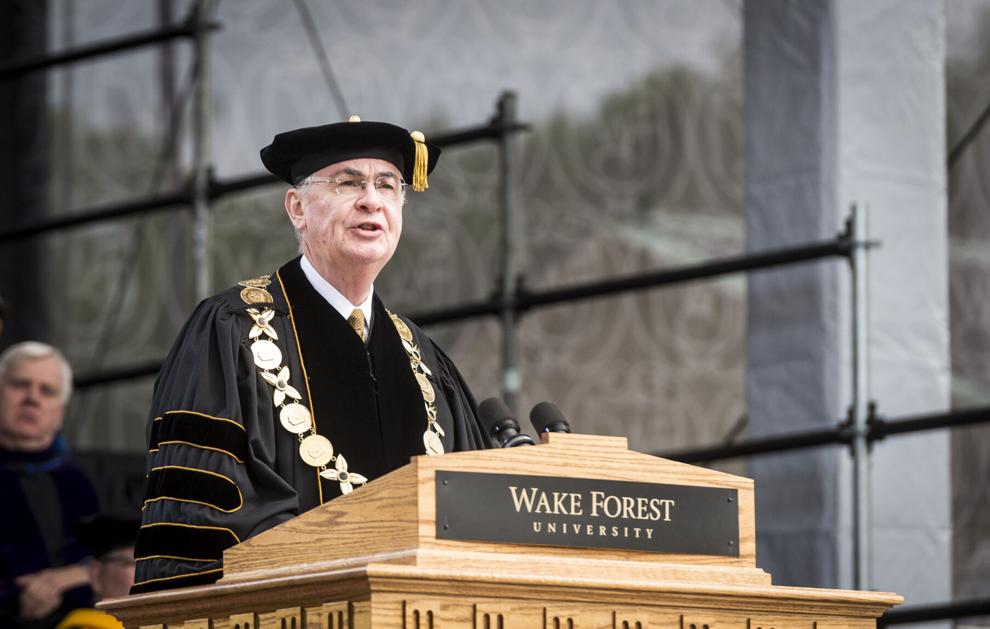 WakeGrad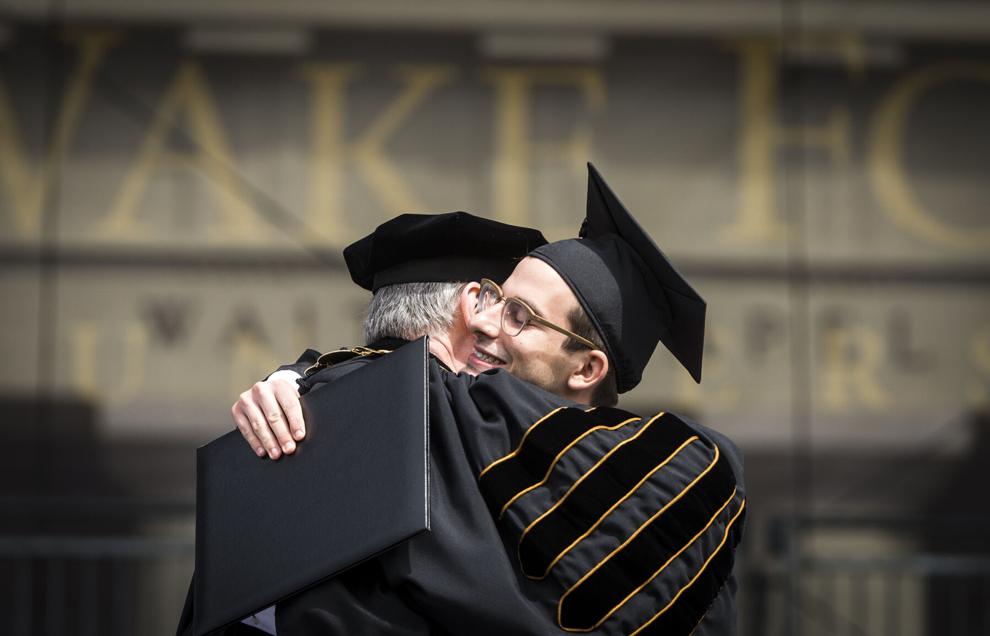 WakeGrad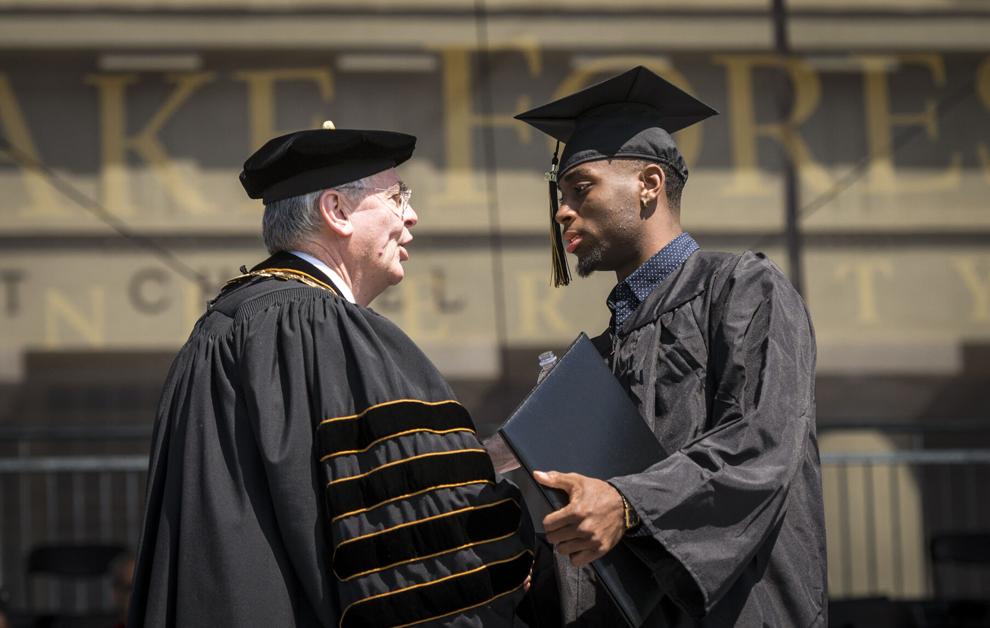 WFUGolf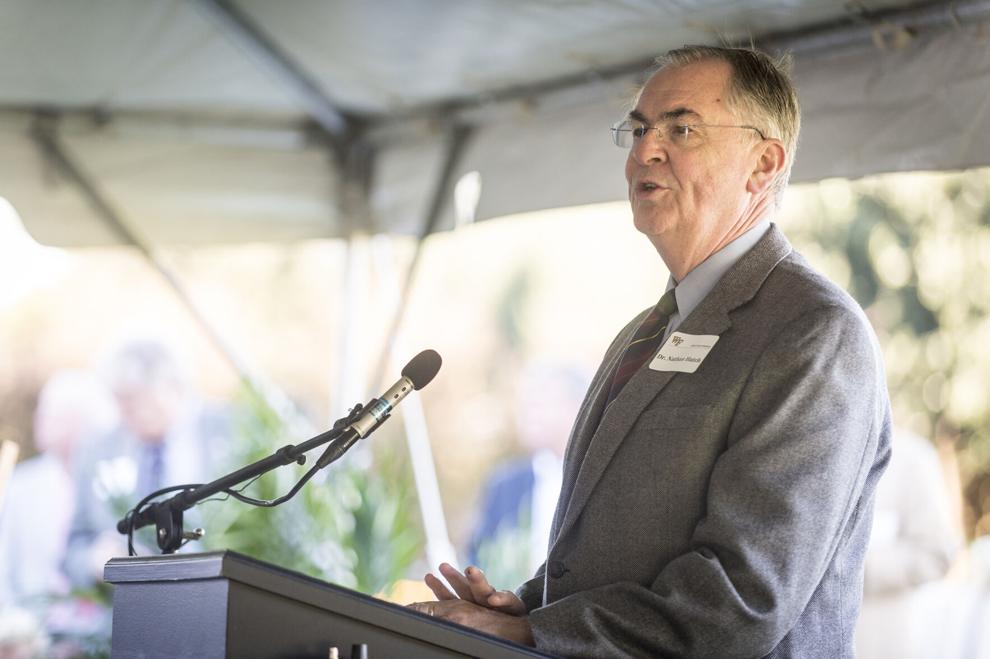 20170218w_nws_maya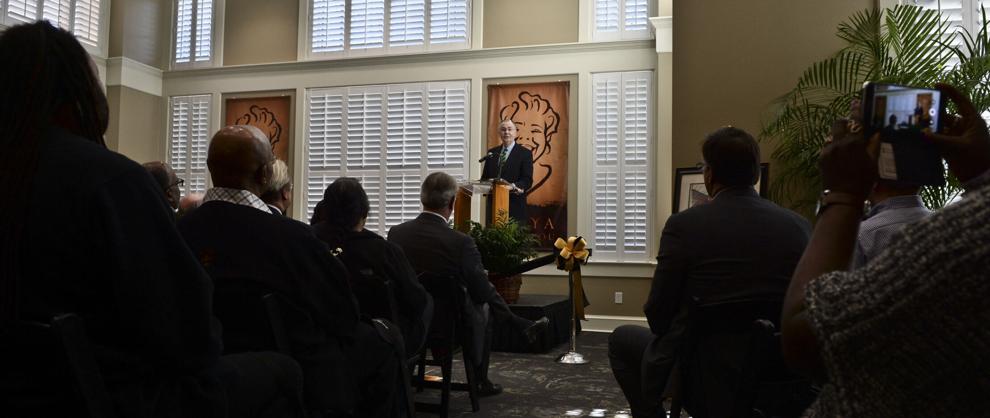 20170324w_nws_edwards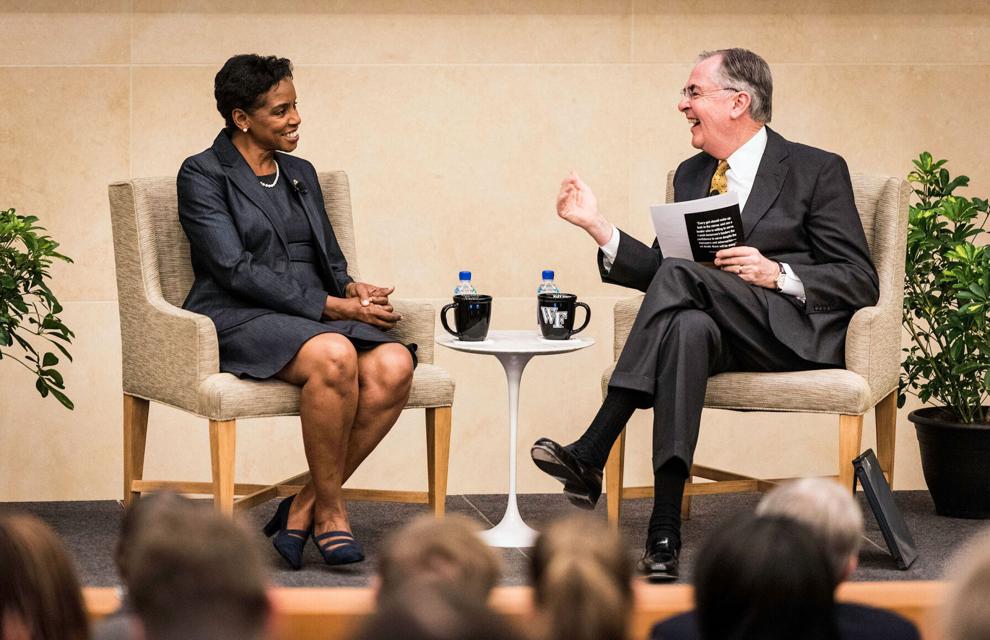 20170324w_nws_edwards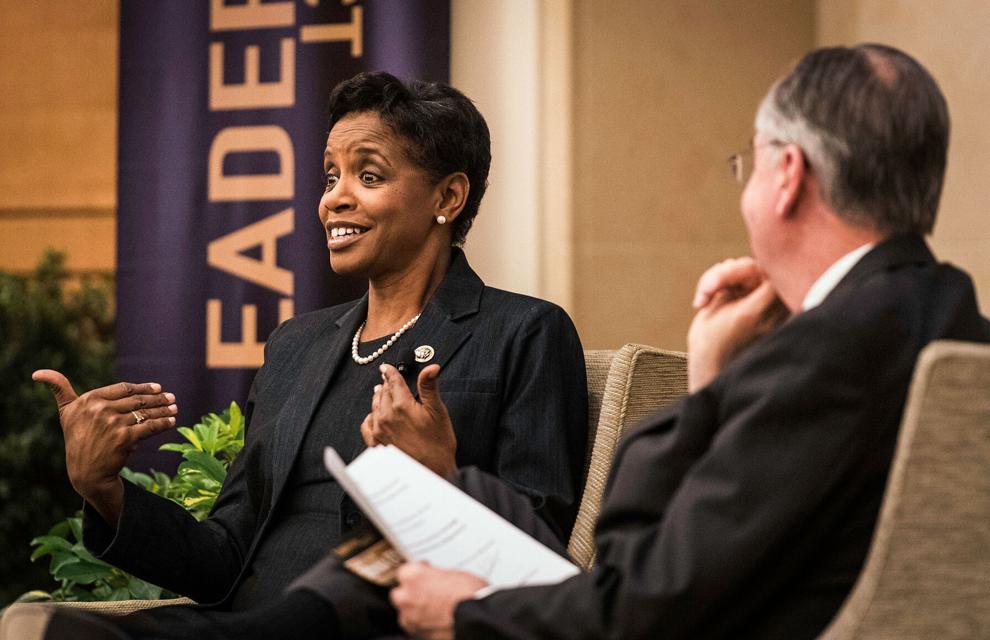 Winston-Salem Open Monday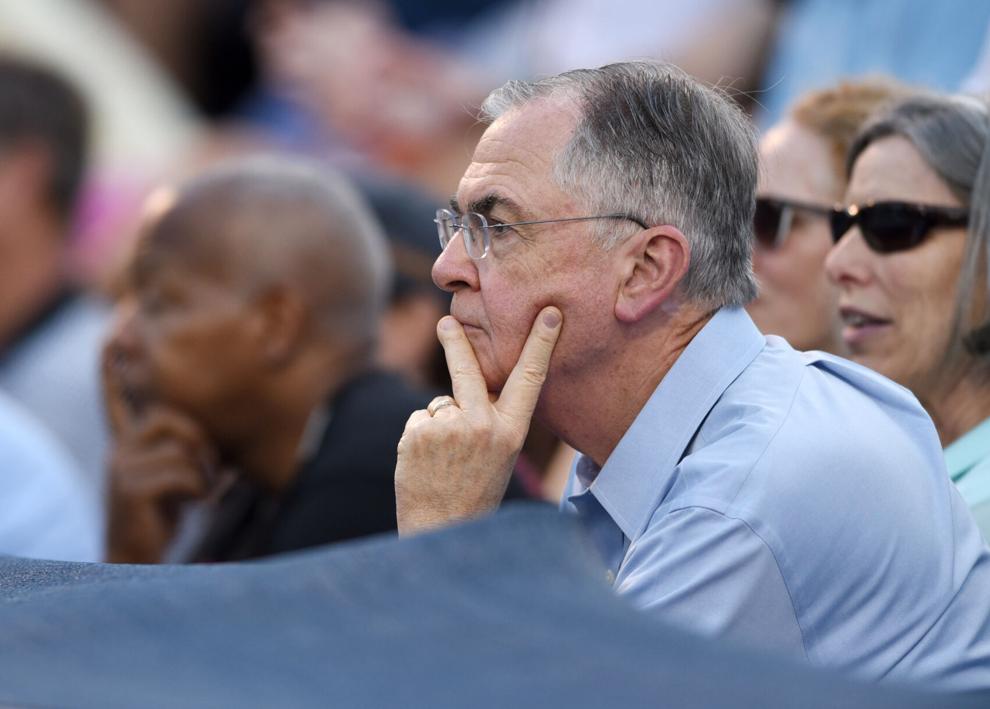 Conversation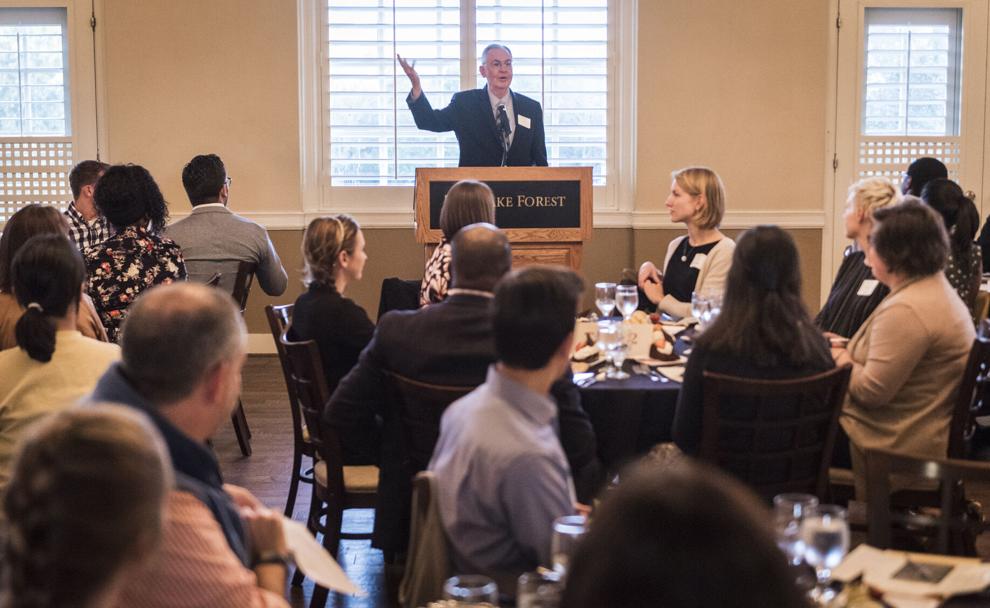 Conversation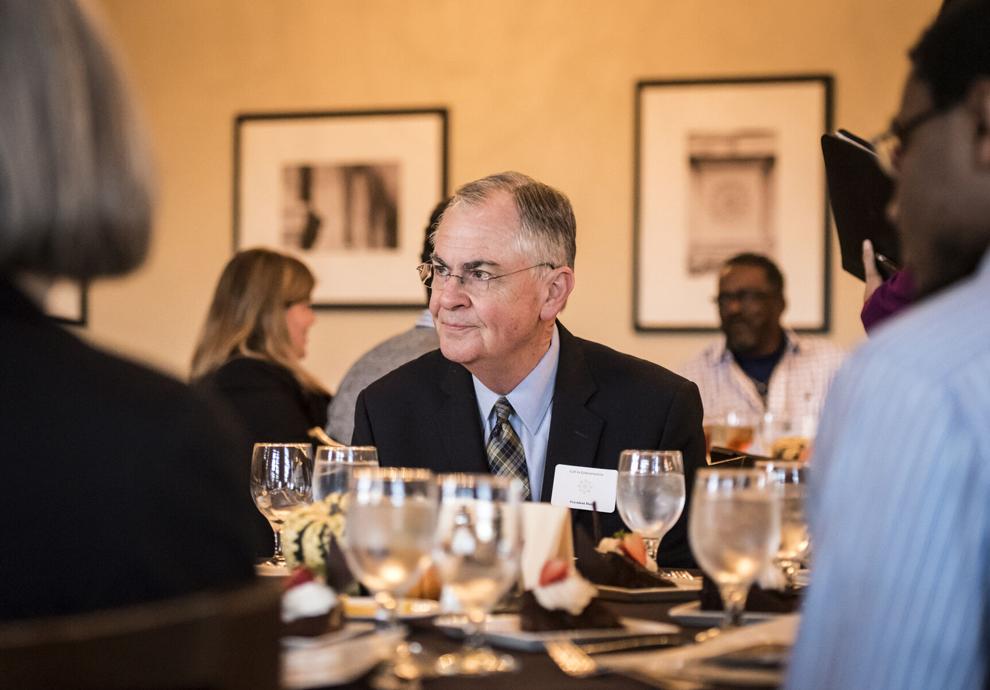 Conversation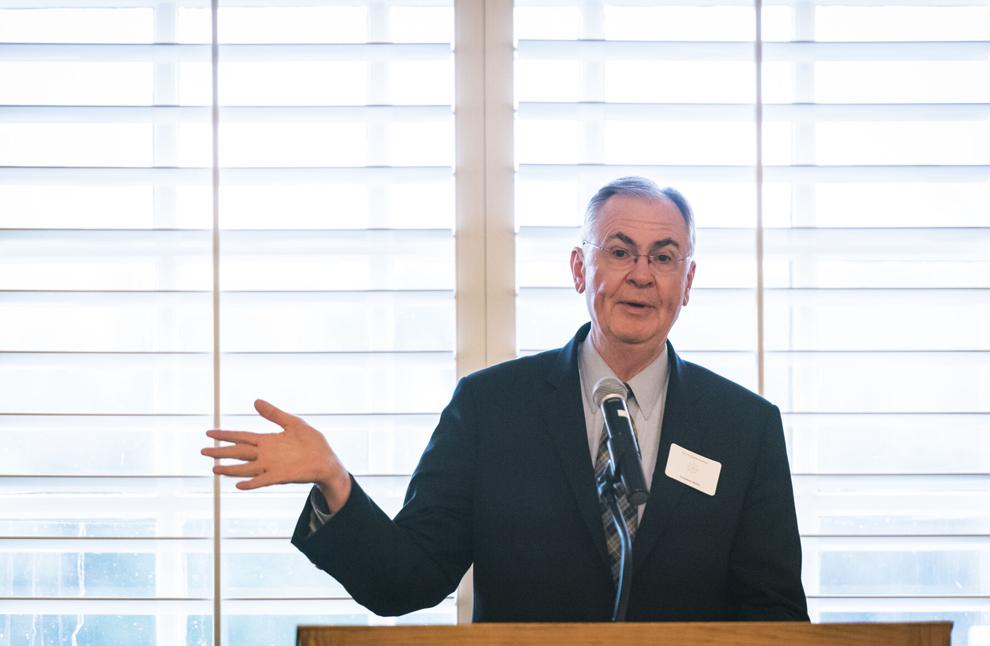 19th Annual MLK Keynote Speech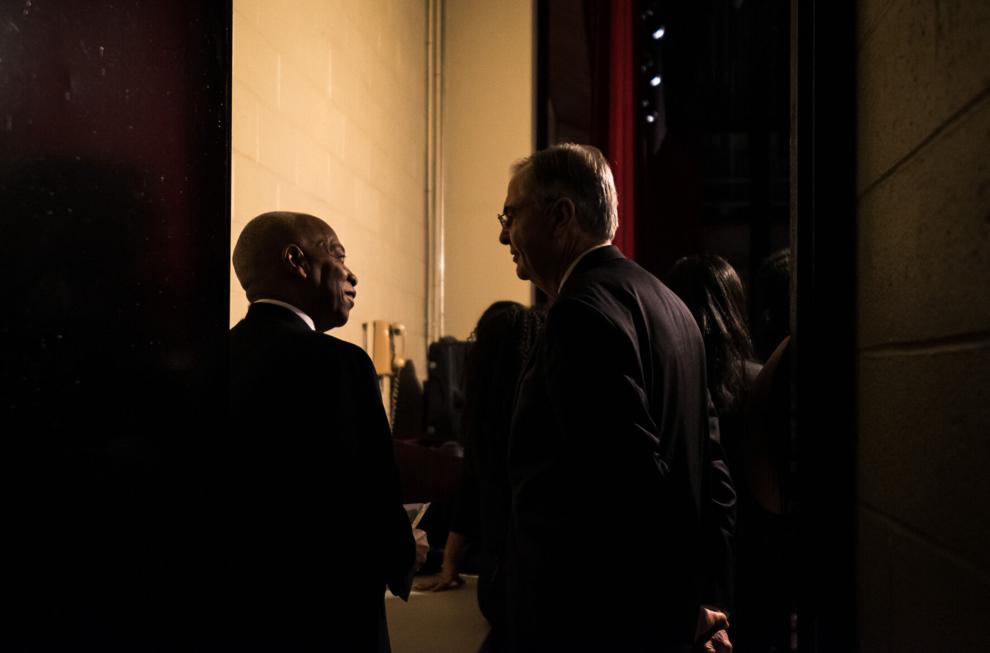 WFUAD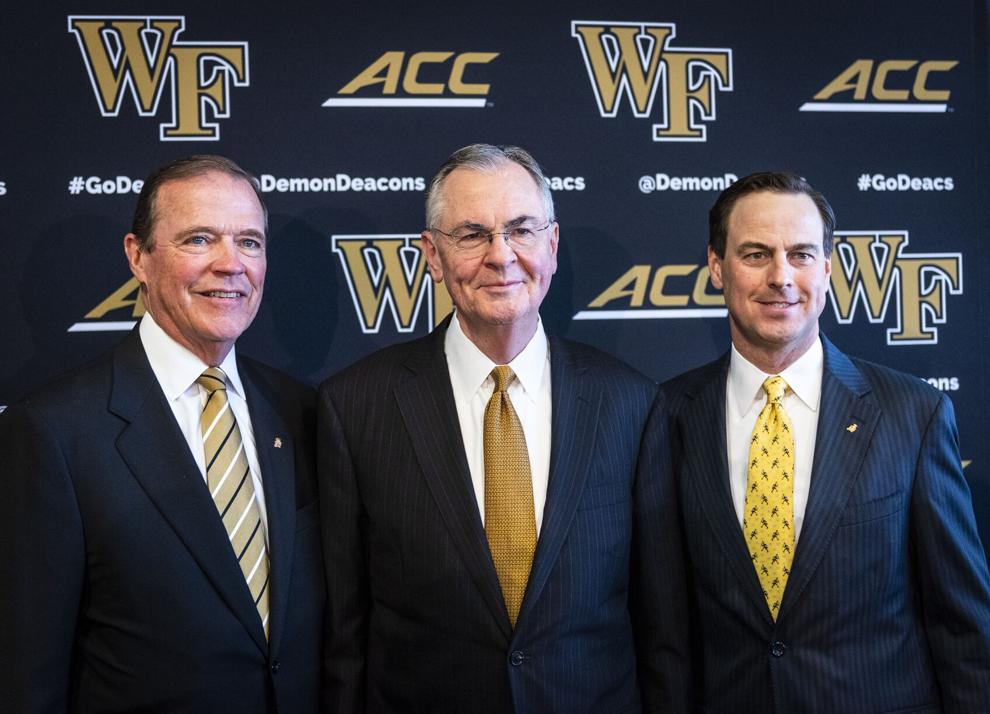 WFUAD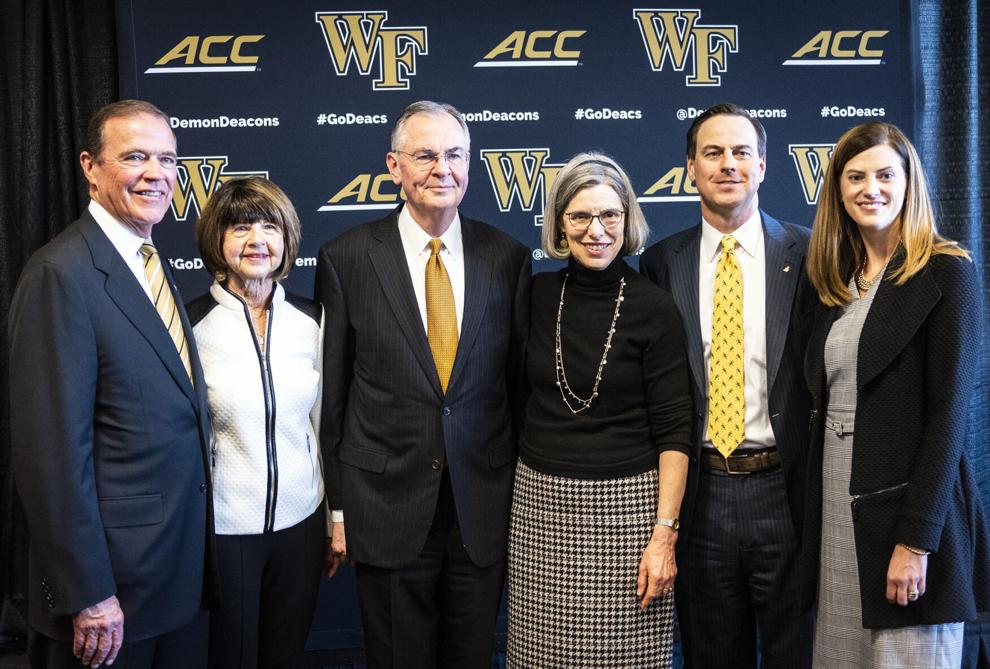 WFUAD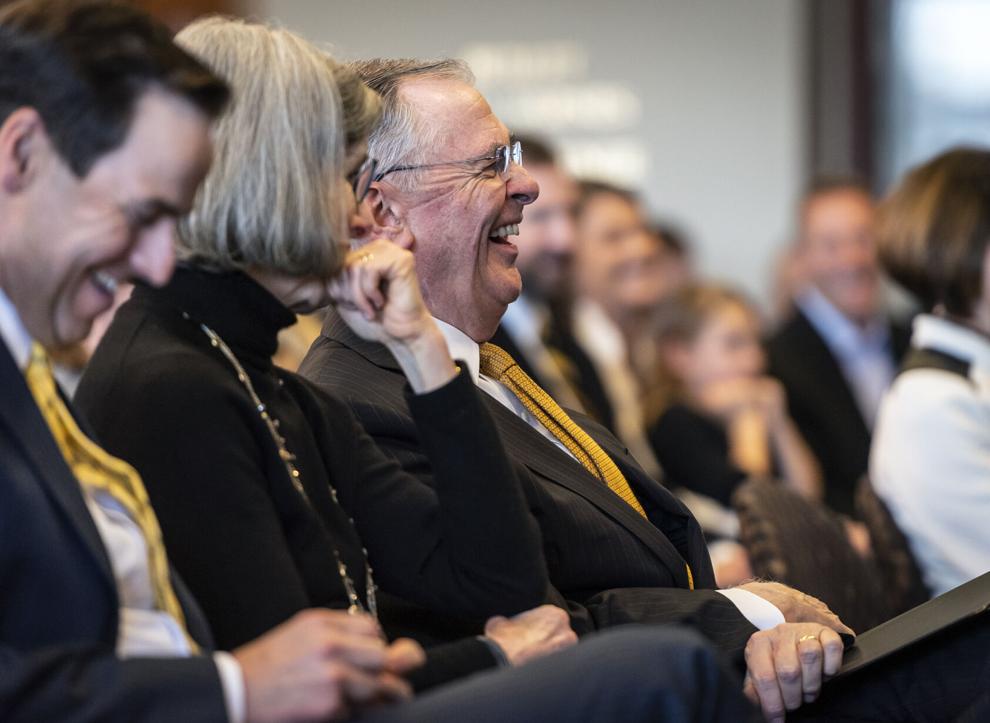 WFUAD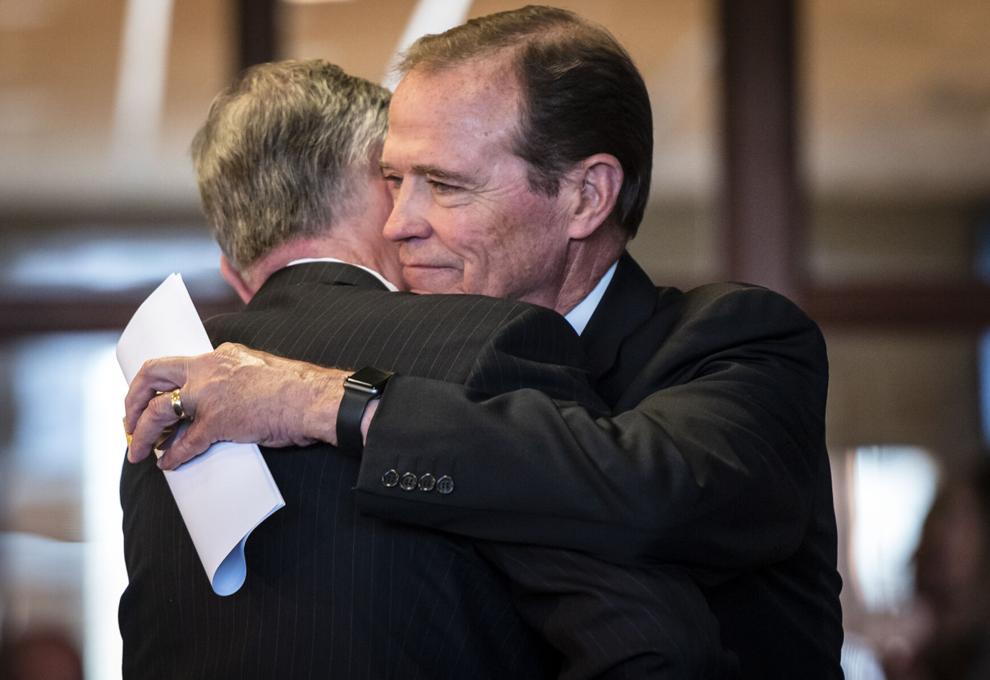 WFUAD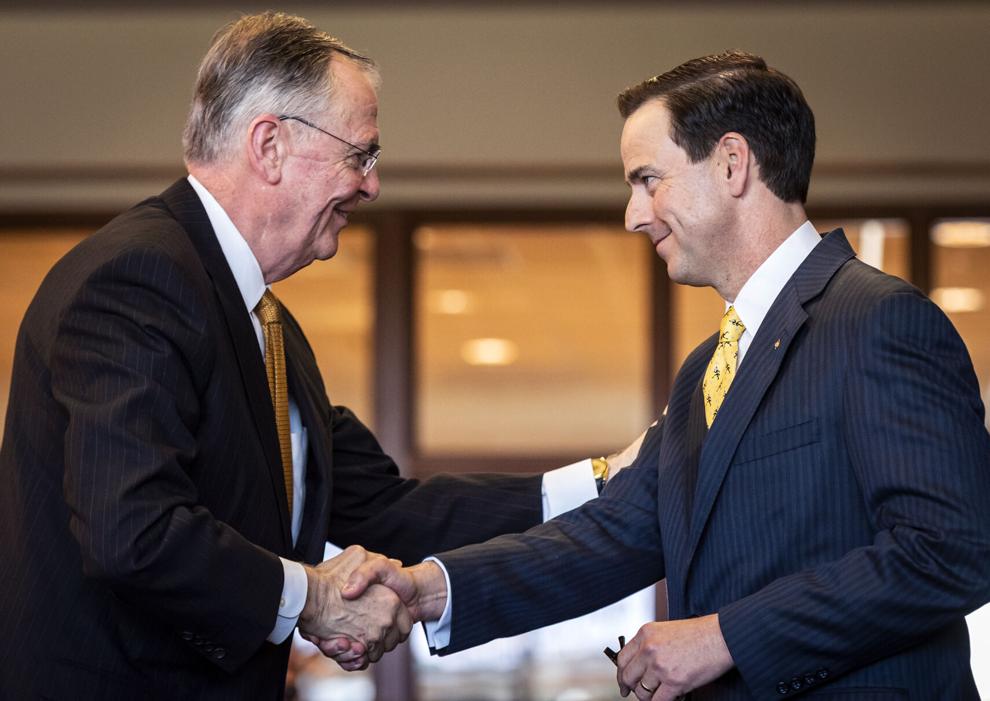 WFU Anti Racism Coalition Forum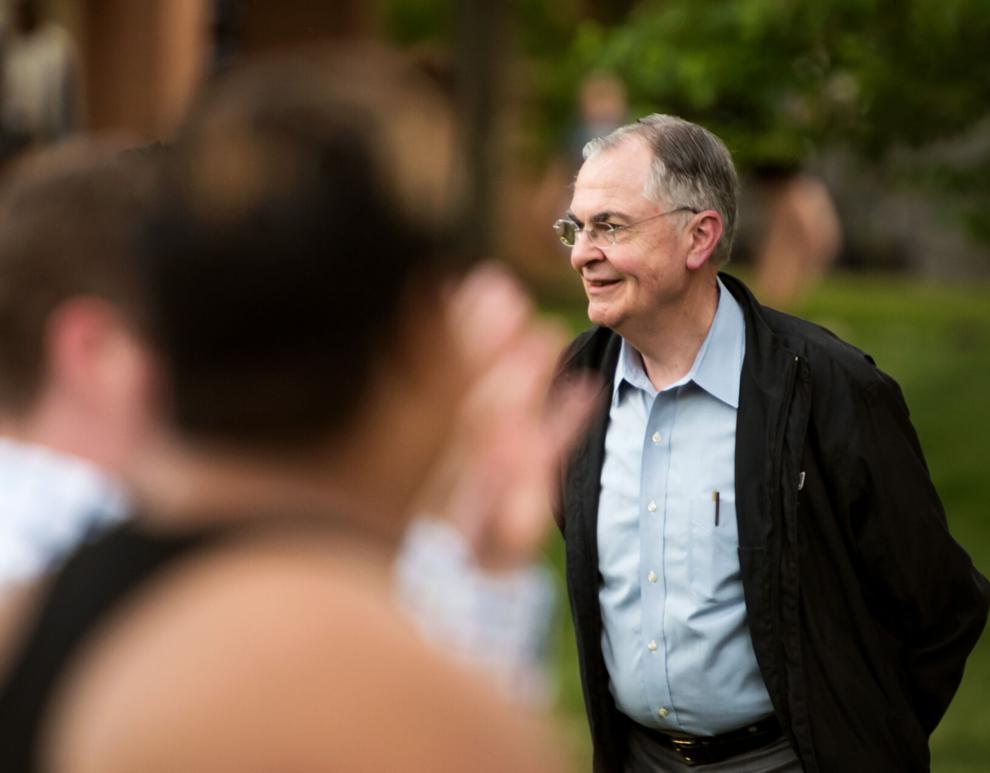 WFUGrad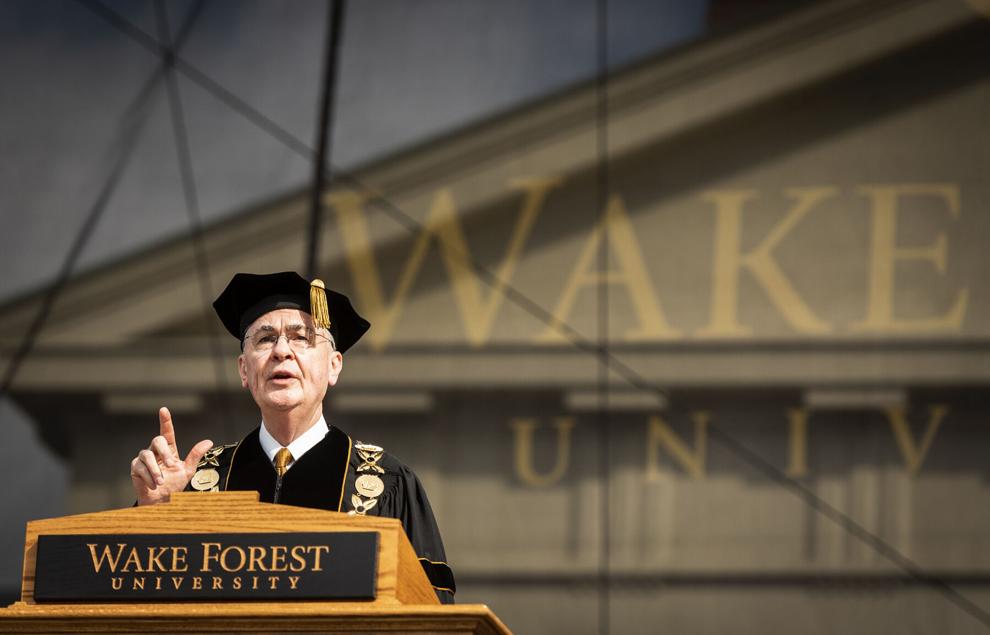 WFUGrad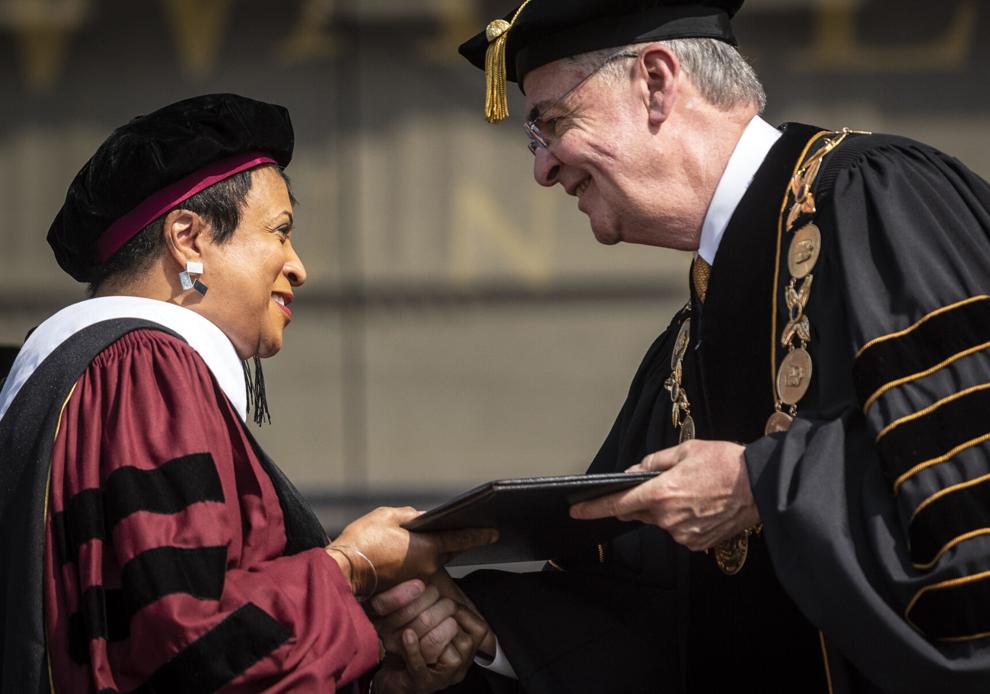 WFUGrad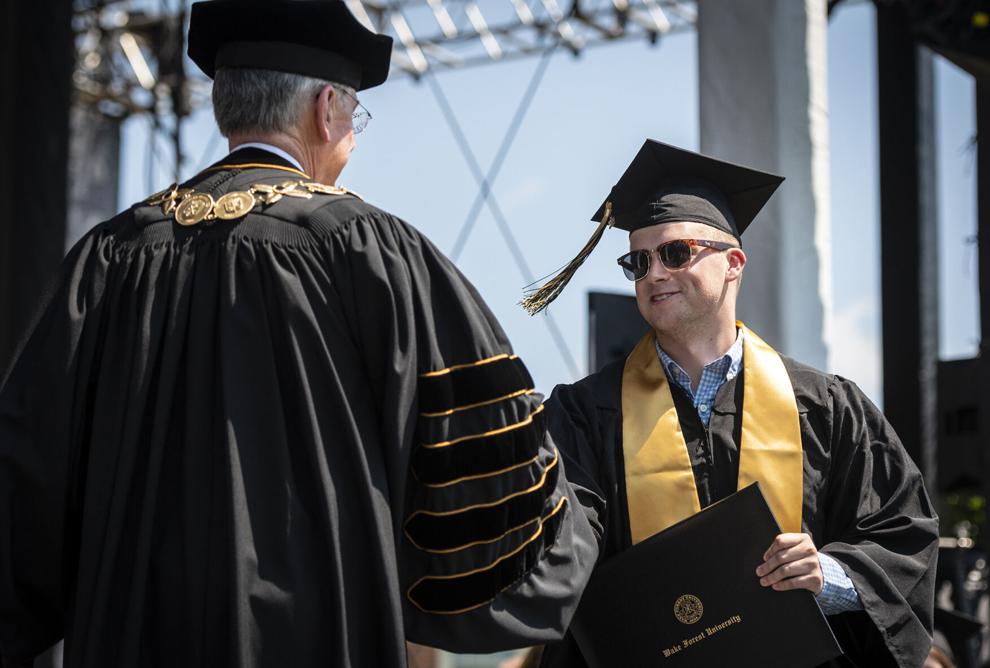 WFUGrad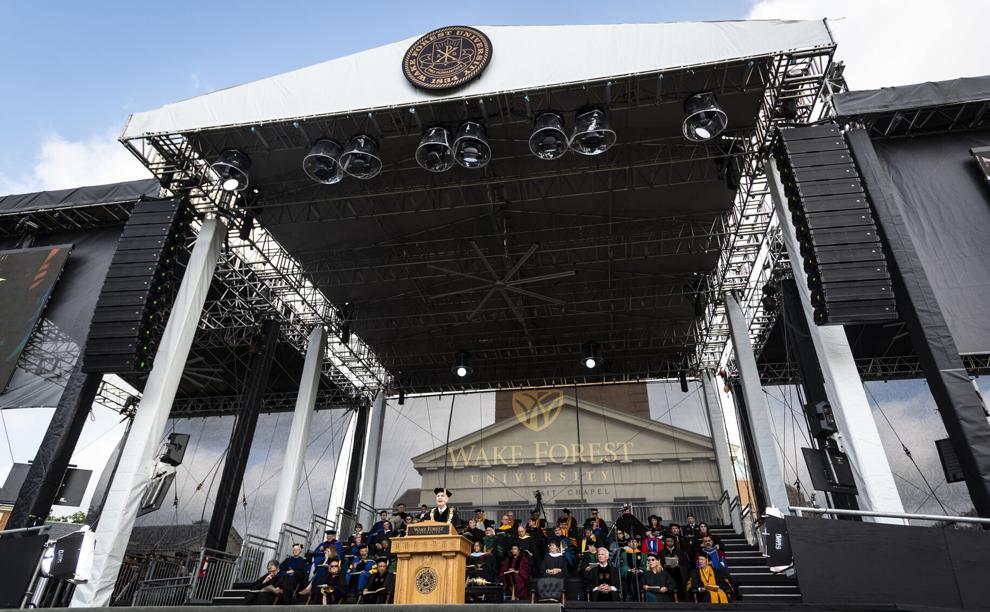 WakeFootball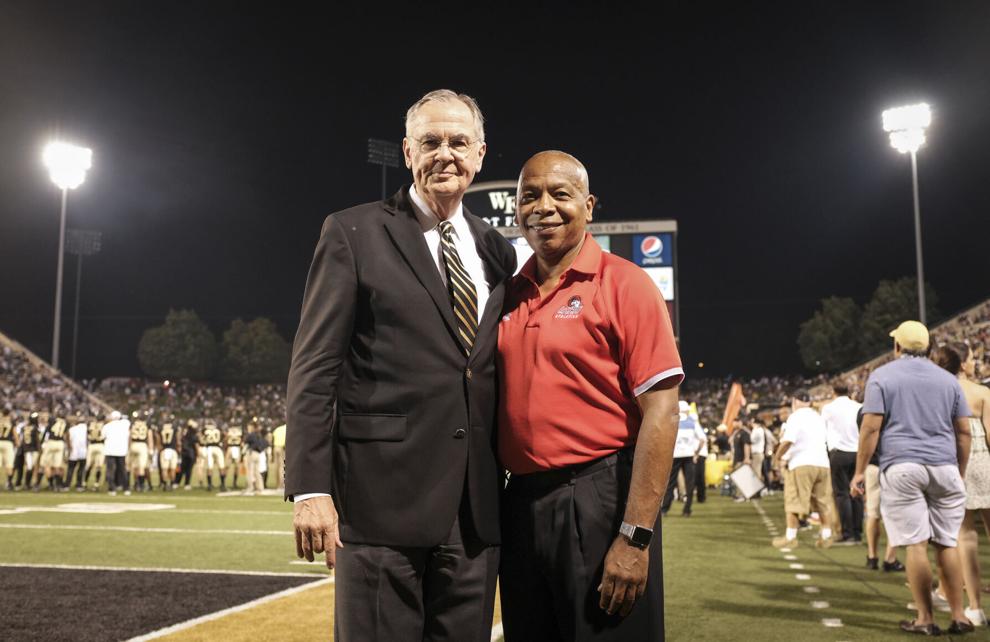 Currie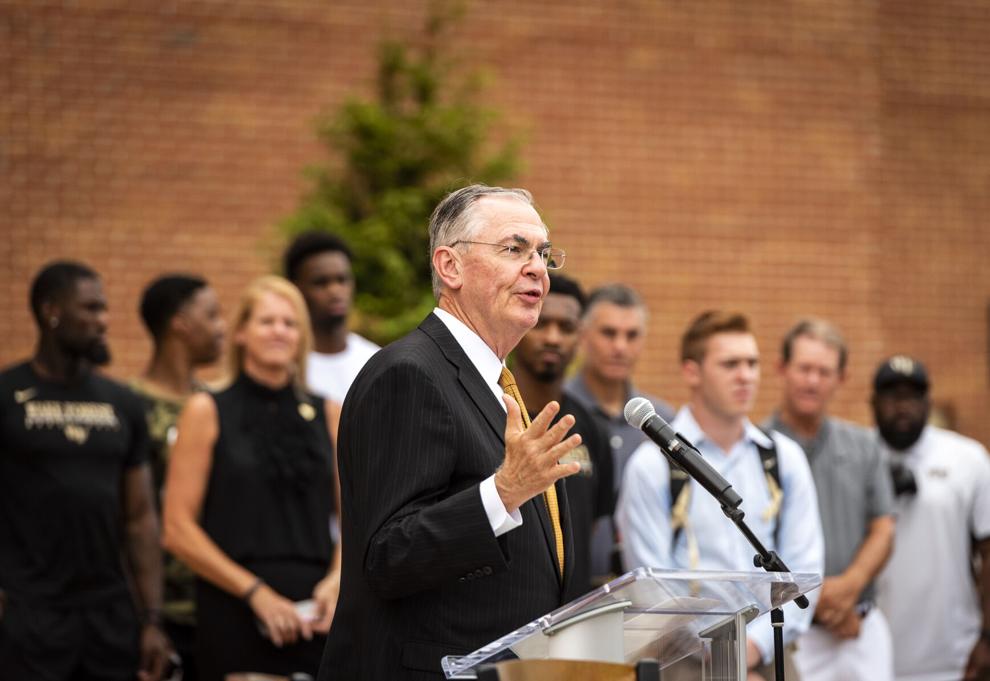 20th Annual MLK Day Keynote Speech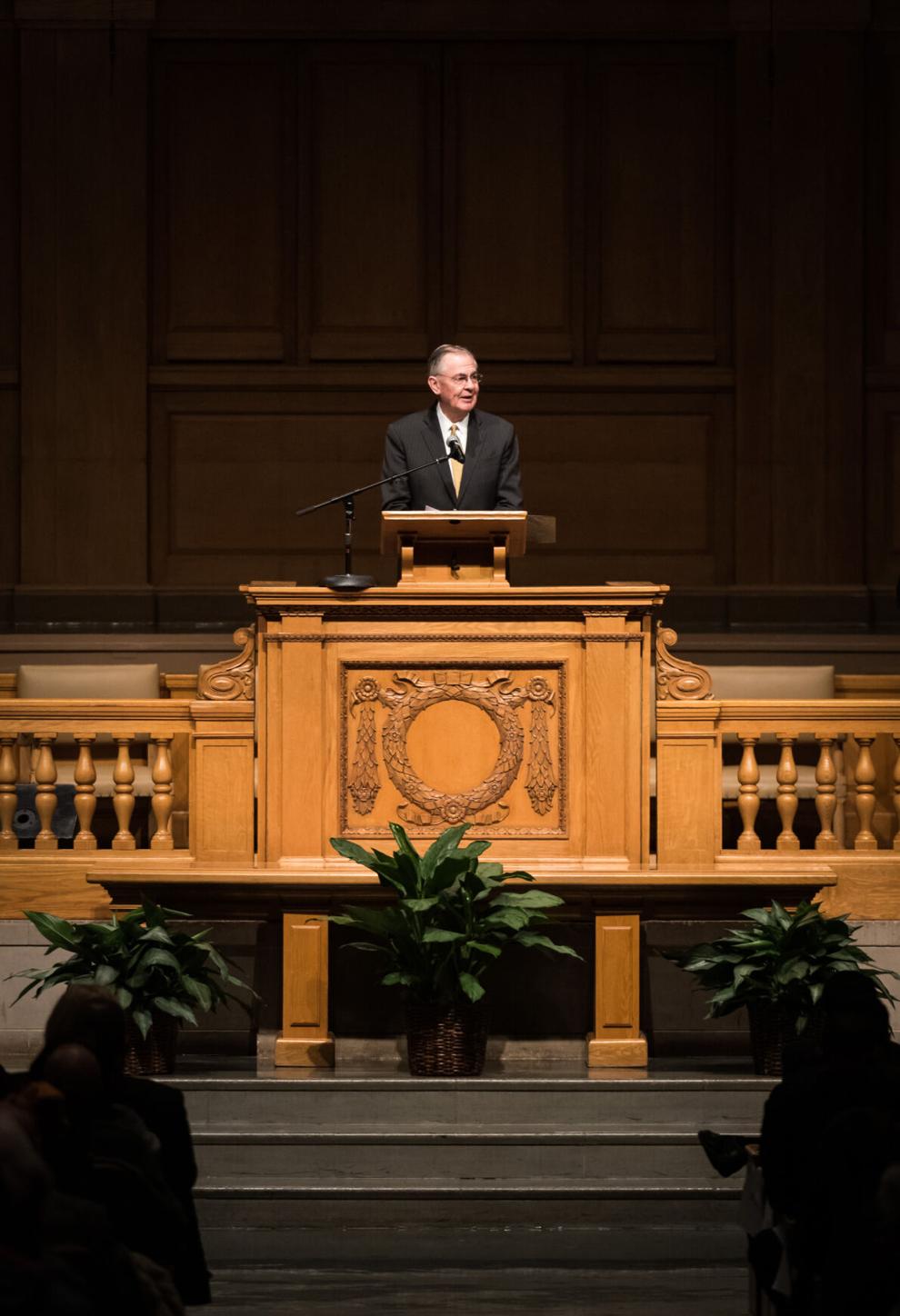 Wake Forest slavery apology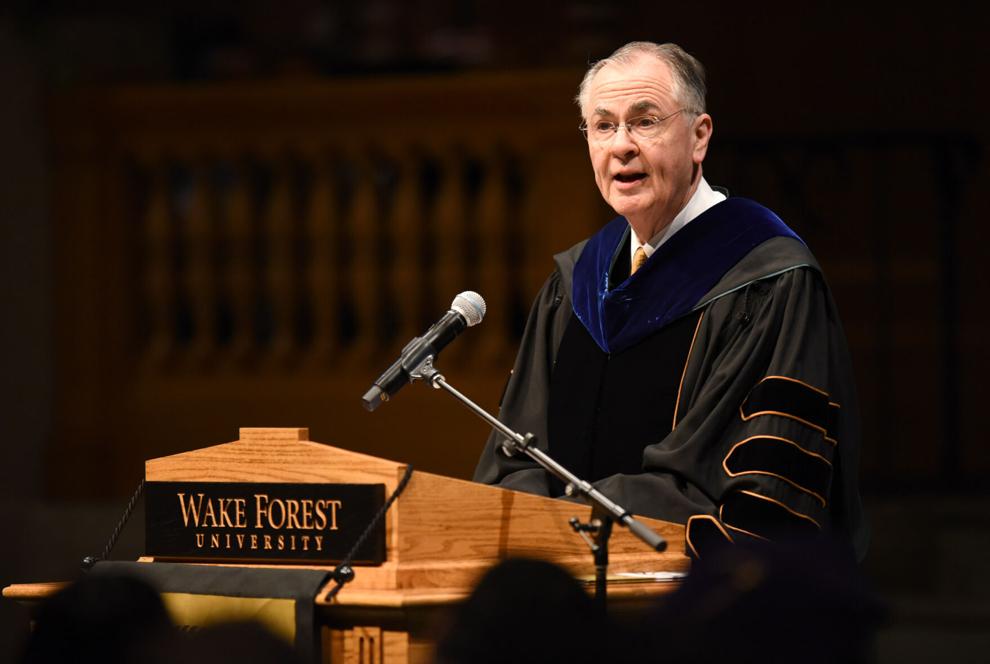 Wake Forest slavery apology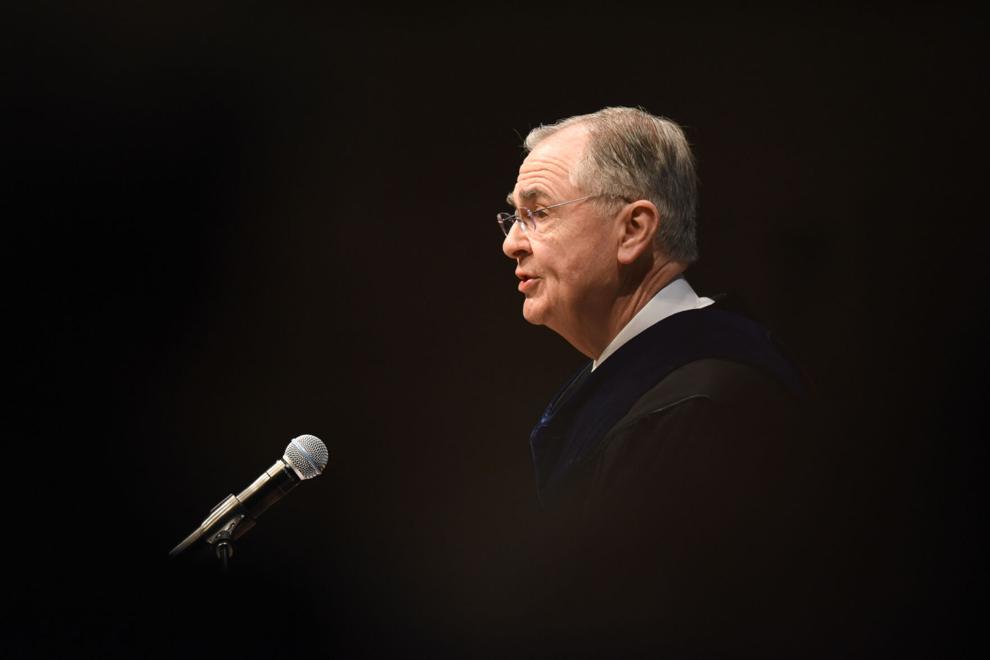 Snow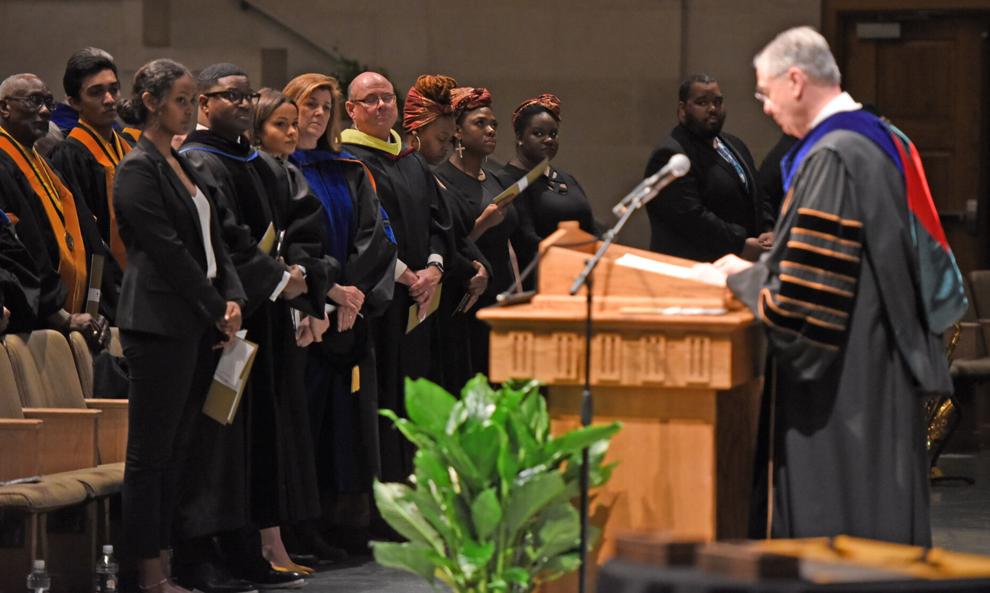 HIDE VERTICAL GALLERY ASSET TITLES