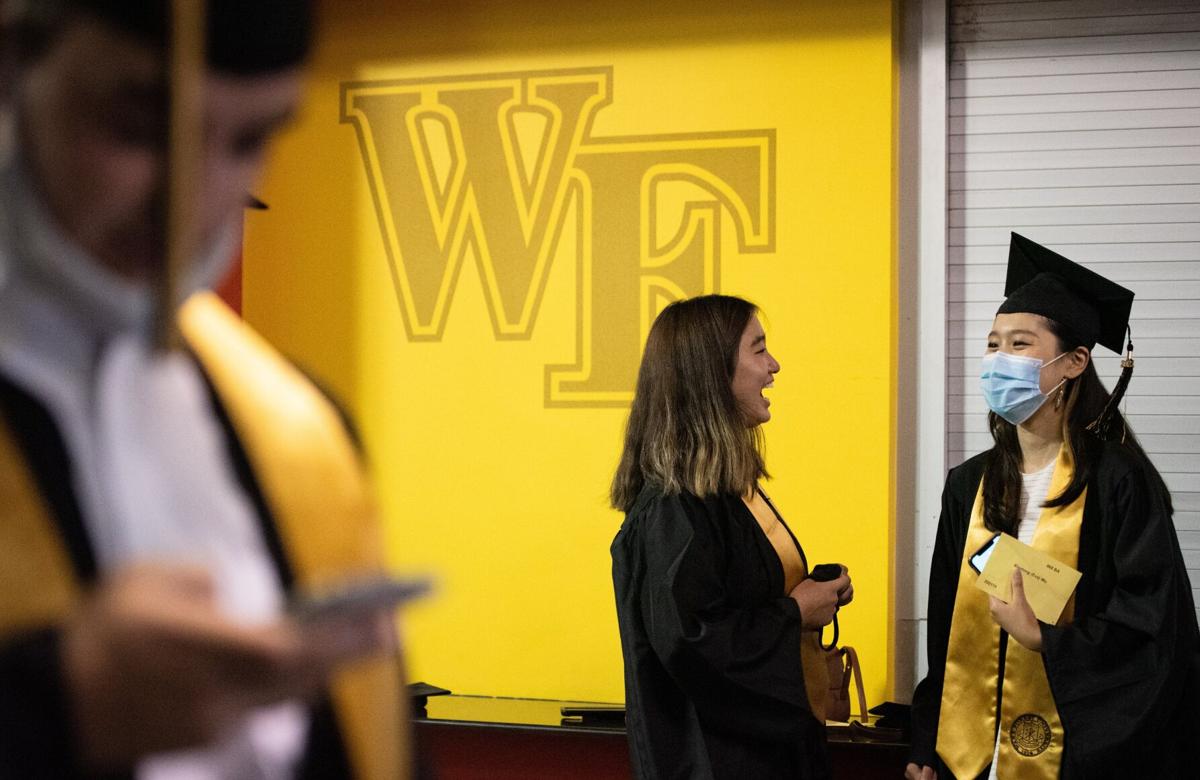 Wake Forest University students who aren't fully vaccinated against COVID-19 or haven't received an exemption could lose their campus housing and be removed from classes they've registered for.
The university announced in April that all students had to get vaccinated or an exemption before the start of the school year in August. That mandate applied to all undergraduate, graduate and professional school students who plan to take in-person classes or participate in any university-sponsored study abroad or study away programs.
Wake Forest on Wednesday told students what would happen if they didn't turn in their paperwork by the end of the month.
"For those of you who have not yet provided the required documentation, on Aug. 1, the university will begin the process of removing you from enrolled courses and assigned housing," Executive Vice President Hof Milam and Provost Rogan Kersh wrote to students. "We cannot guarantee that you will be able to re-enroll in the same courses and receive the same housing assignment once removed."
Wake Forest is one of nearly 600 U.S. colleges and universities requiring students to be vaccinated this fall, according to the Chronicle of Higher Education. Fourteen private N.C. schools have a vaccine requirement, including Duke University, Elon University, Salem College in Winston-Salem and Bennett College in Greensboro.
The 16 state universities that are part of the UNC System aren't requiring students to be vaccinated.
Wake Forest put its vaccine mandate in place near the end of a school year in which it recorded 1,646 cases of COVID-19, according to its online dashboard. More than 90 percent of cases were recorded in students, with big spikes coming in late October, November and early February.
Milam and Kersh wrote Wednesday that the "majority" of Wake Forest students have provided proof that they're vaccinated.
Those who get a medical or religious exemption — which state law allows for other vaccines — will have to abide by several campus rules that won't apply to vaccinated students.
Unvaccinated students will have to undergo regular COVID-19 testing, wear face coverings indoors except in their dorm rooms and be quarantined if they're exposed to someone who tests positive for the disease.
"Your health and safety and that of our entire community are top priorities for Wake Forest," Milam and Kersh wrote. "Evidence demonstrates that the vaccines are as effective in real-world use as they were in earlier trials at limiting the spread of infection and the severity of symptoms among the few who do get infected.