After 11 different peaceful demonstrations in Winston-Salem protesting racial injustice in the city and across the country, local artists sent their own message Saturday.
Beginning at 7 a.m., 18 local artists descended on Main Street, outside of Winston-Salem City Hall and began painting in big, block letters "END RACISM NOW #BLM" in the middle of the road. Every letter is its own art piece, with one artist responsible for each character — except for the hashtag, which had three.
Cities throughout America, including Charlotte and Washington D.C., have painted similar messages on downtown streets. The Winston-Salem mural was first envisioned by community organizer Rasheeda Shankle, who said she became inspired to have a street mural here after seeing Charlotte's.
"We had been protesting peacefully, but this event brings people together from all walks of life," Shankle said.
The plan came together remarkably fast, with Shankle saying she first started approaching artists on Thursday and got permission to paint the road from Mayor Allen Joines on Friday. It is believed to be the first time in the city's history a mural has been painted onto a street, Shankle said.
"It went over my head almost," Shankle said. "The city just answered the call and said, 'We're all for it.'"
Shankle commended Joines for his help with the project, and Joines also donated some of his personal money for artist supplies. The Arts Council of Winston-Salem arranged for each primary artist to be paid $250 for their work using a grant program, according to Dara Silver, the Arts Council's vice president of grant programs and partner relations.
One participating artist, Ariel Carpenter — she is in charge of the "I" — said she hopes the mural will make people take notice of the problems in America, and how they might be contributing to them.
"If they drive past it every day, it'll be a constant reminder they need to do better," Carpenter said.
The letters varied in messaging, with some containing the names of Black people killed by police — Floyd, Gray, Taylor to name a few — the Black power fist, a mother holding a child wearing a shirt with the words "Don't Shoot" and others still undergoing work. All the primary artists were black, according to organizers.
"It sends a big message to everyone that we're not going to settle for the norm of being oppressed by the government," Shankle said when asked about the symbolism behind the mural.
As the artists worked throughout the day, several community leaders, including Joines and Mayor Pro Tem D.D. Adams, gave a series of speeches encouraging people to vote and to continue taking action against systemic inequity.
"Words without action mean nothing," Adams said.
Mural

Mural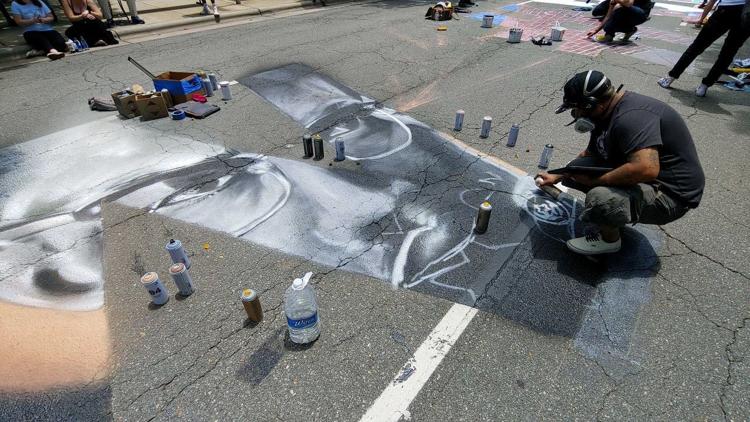 Mural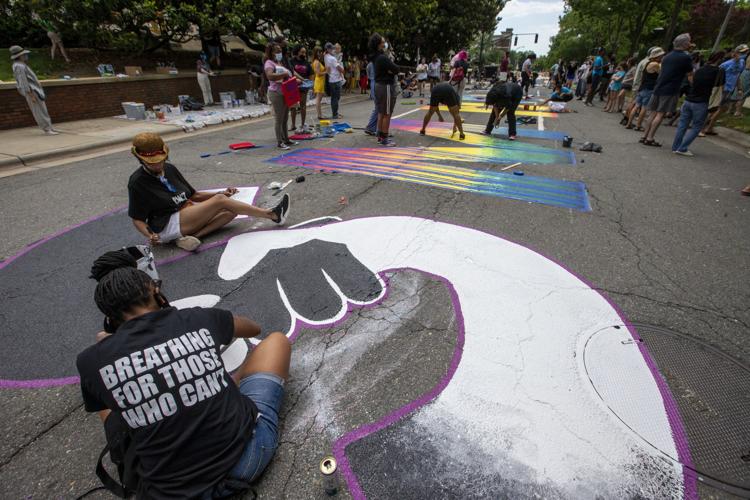 Mural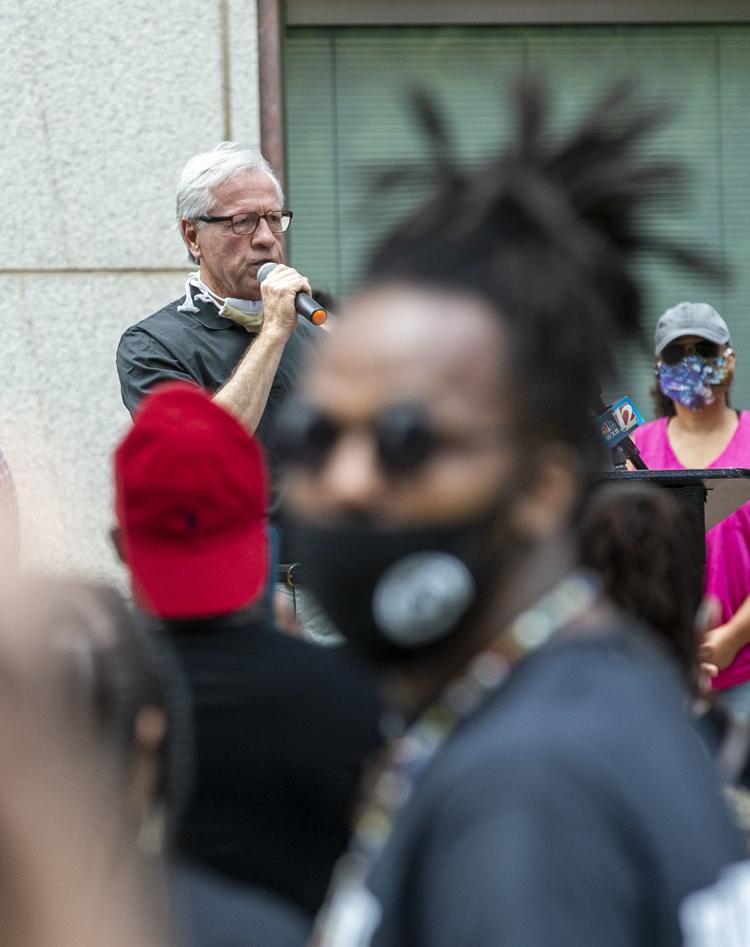 Mural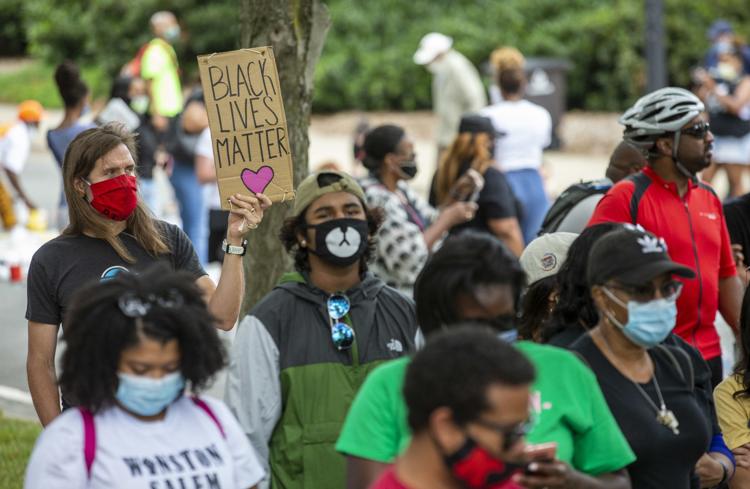 Mural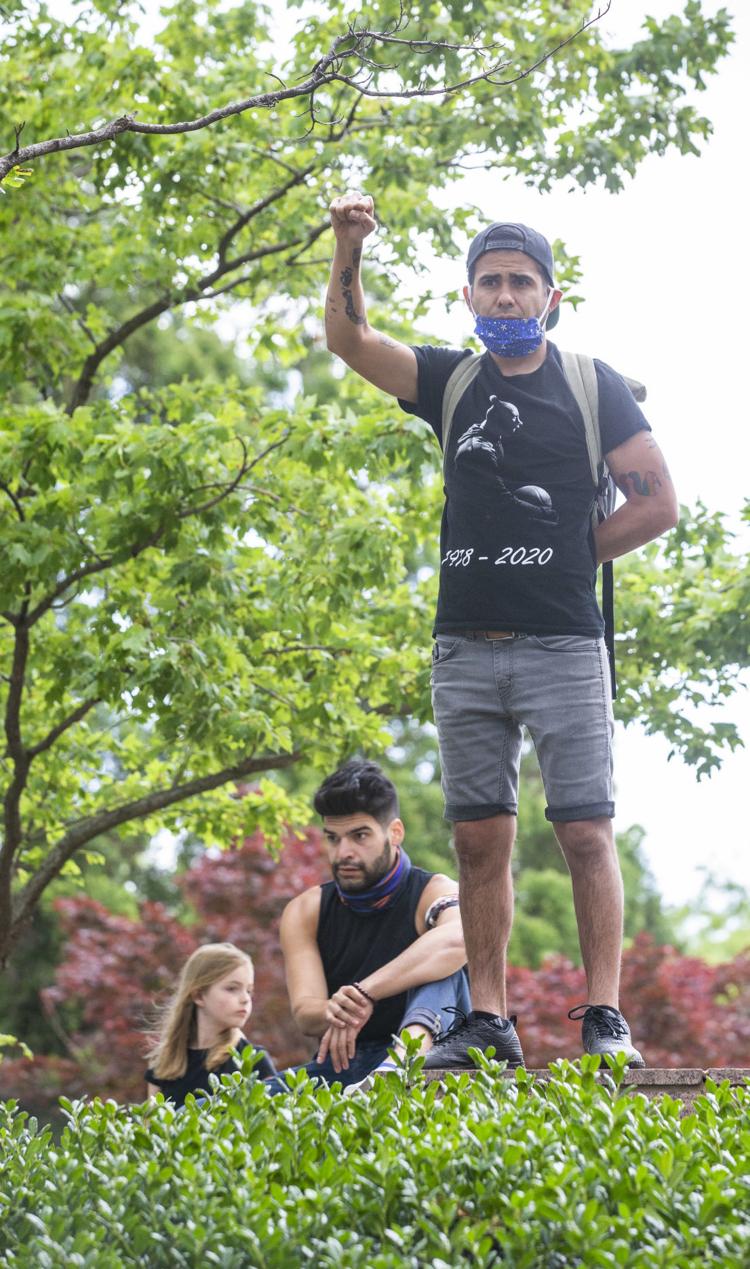 Mural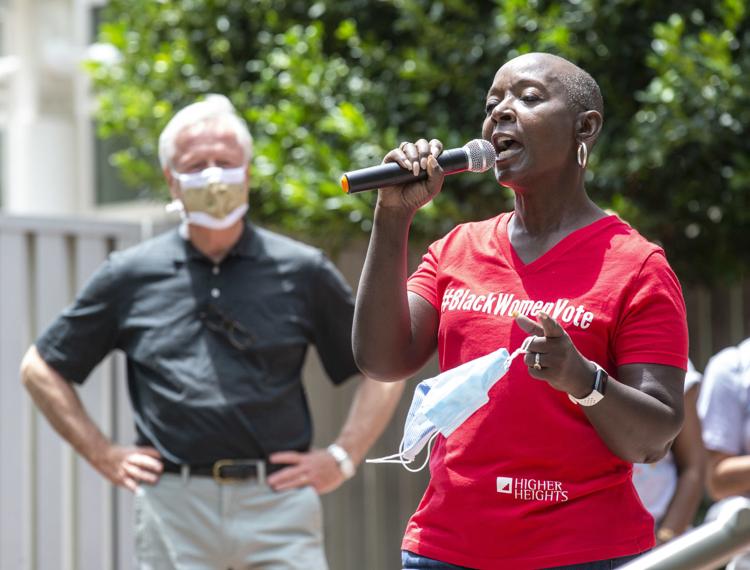 Mural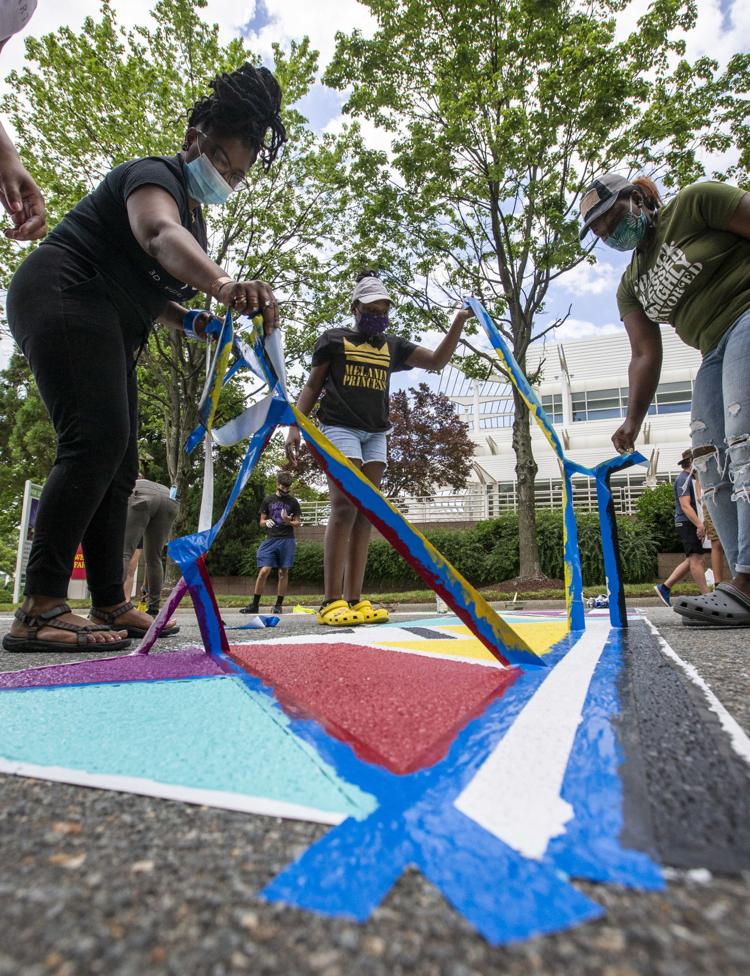 Mural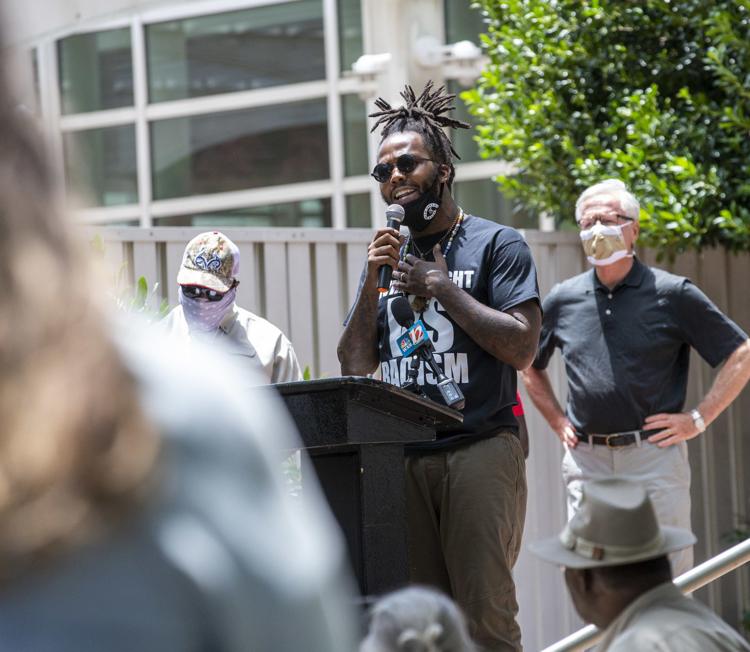 Mural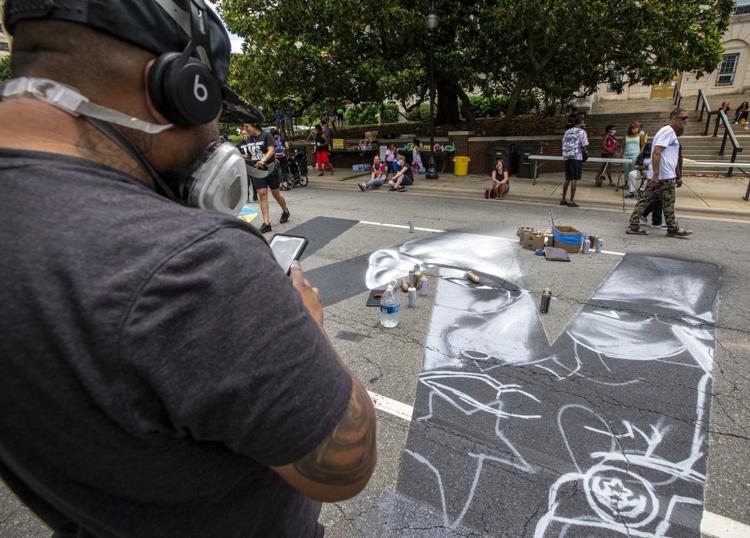 Mural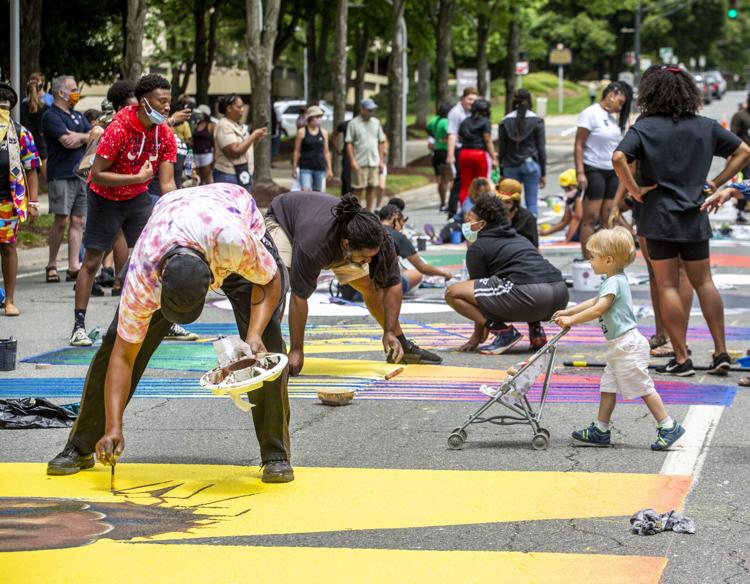 Mural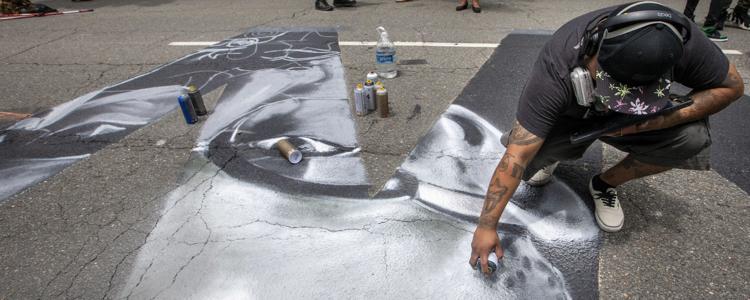 Mural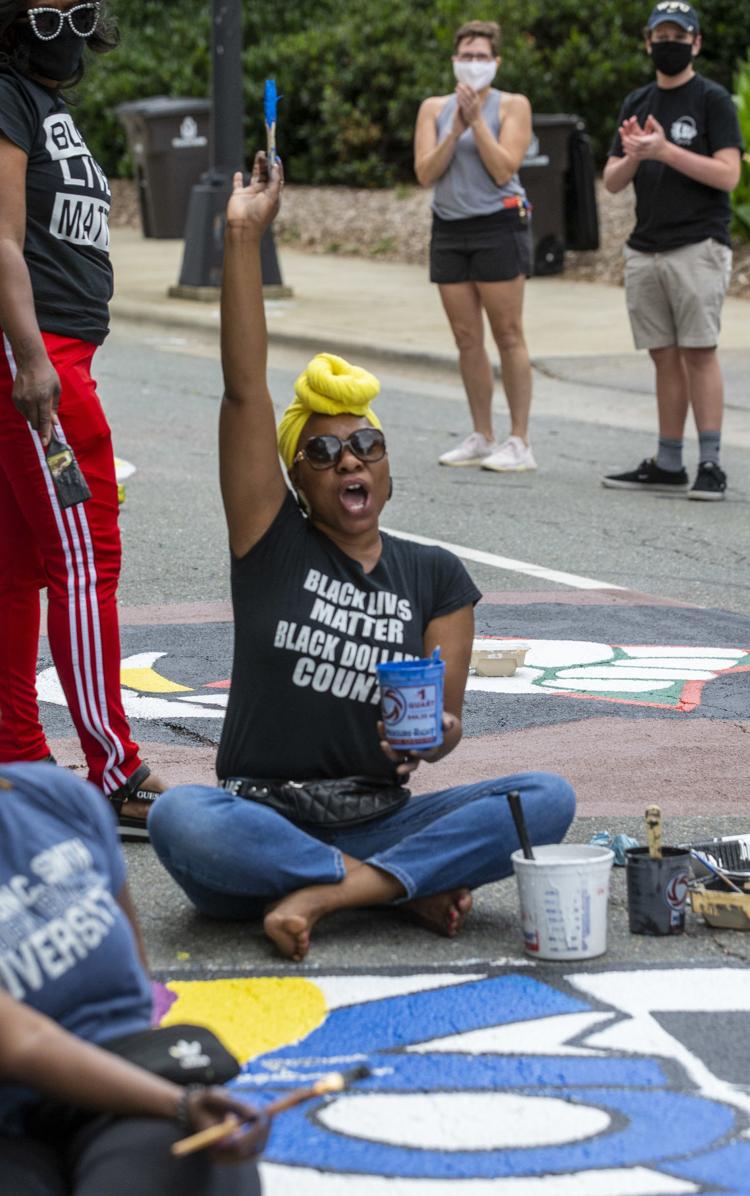 Mural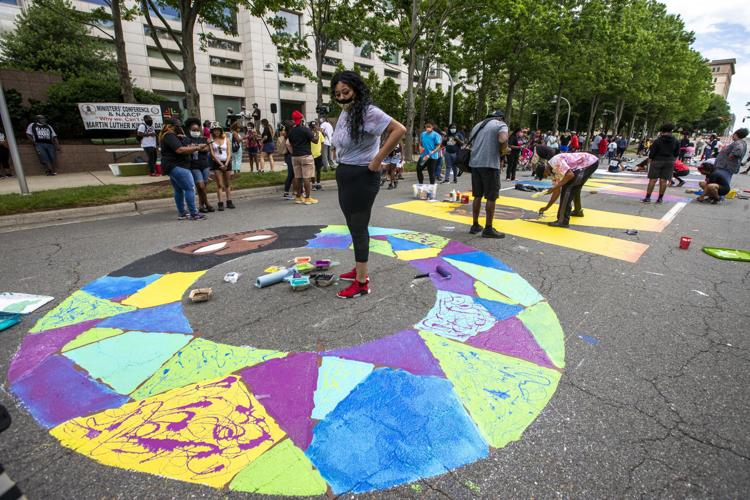 Mural

Mural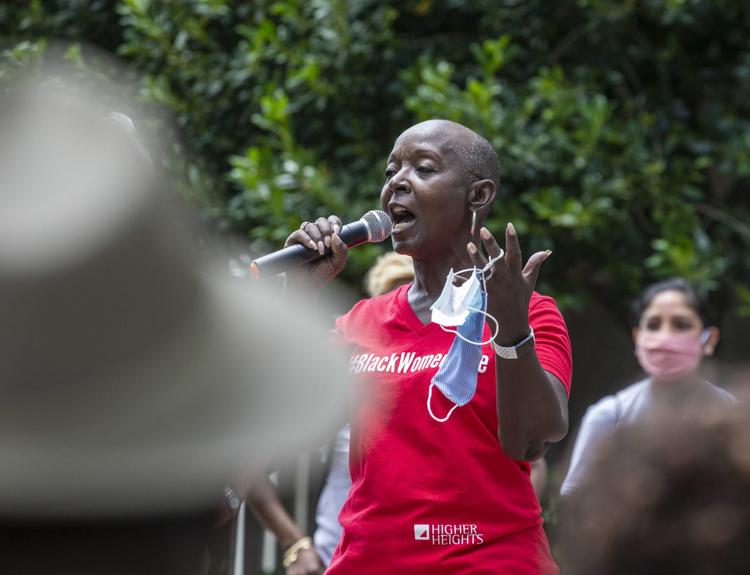 Mural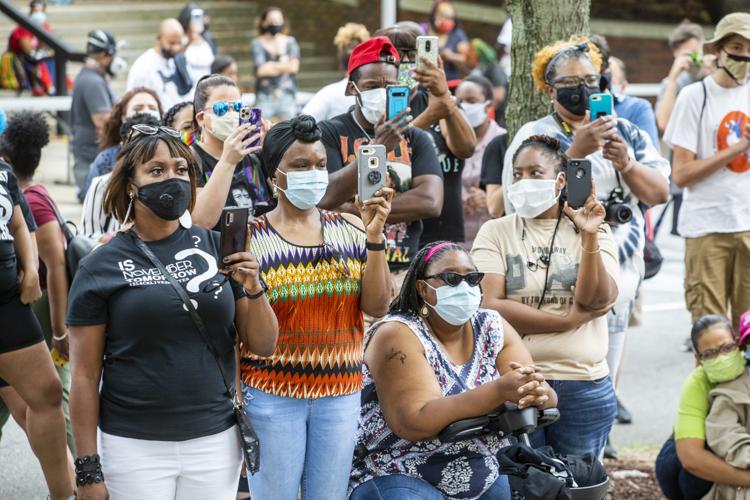 Mural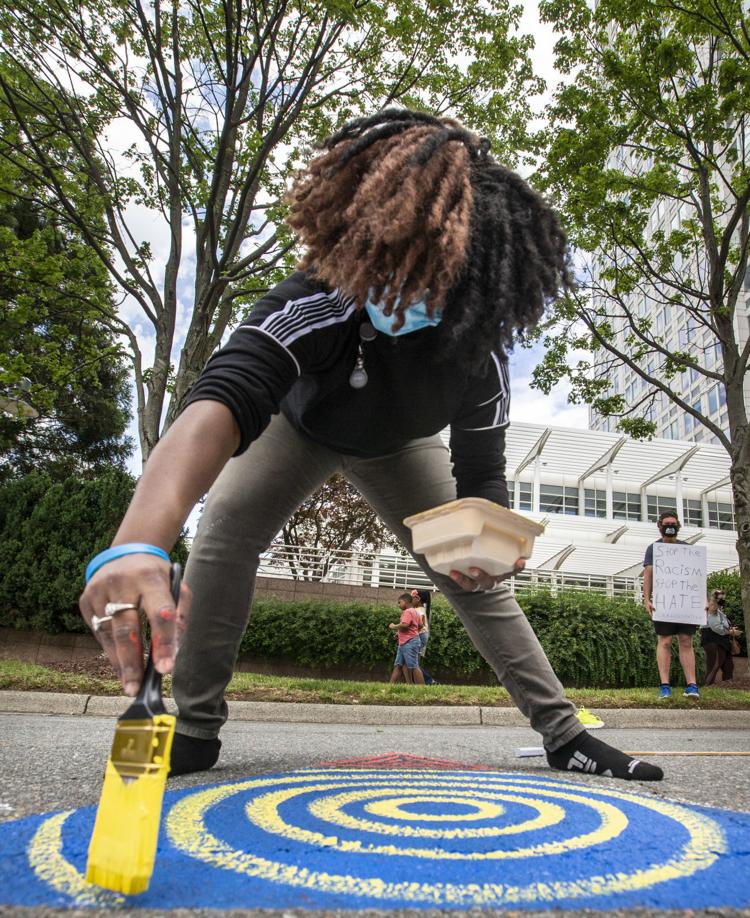 Mural

Mural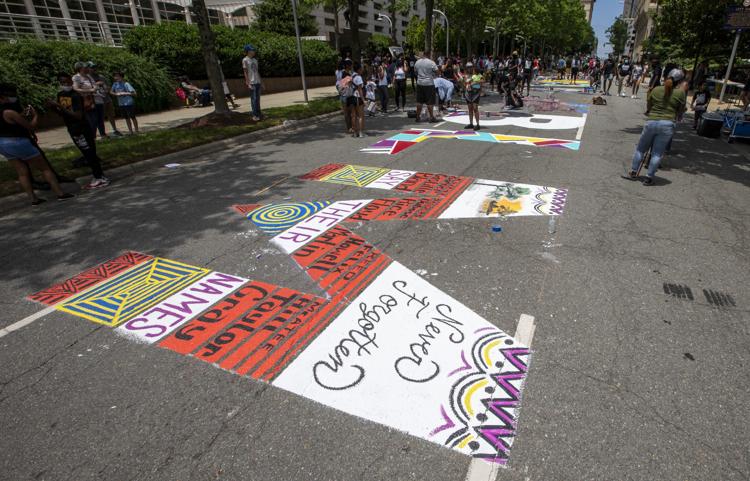 Mural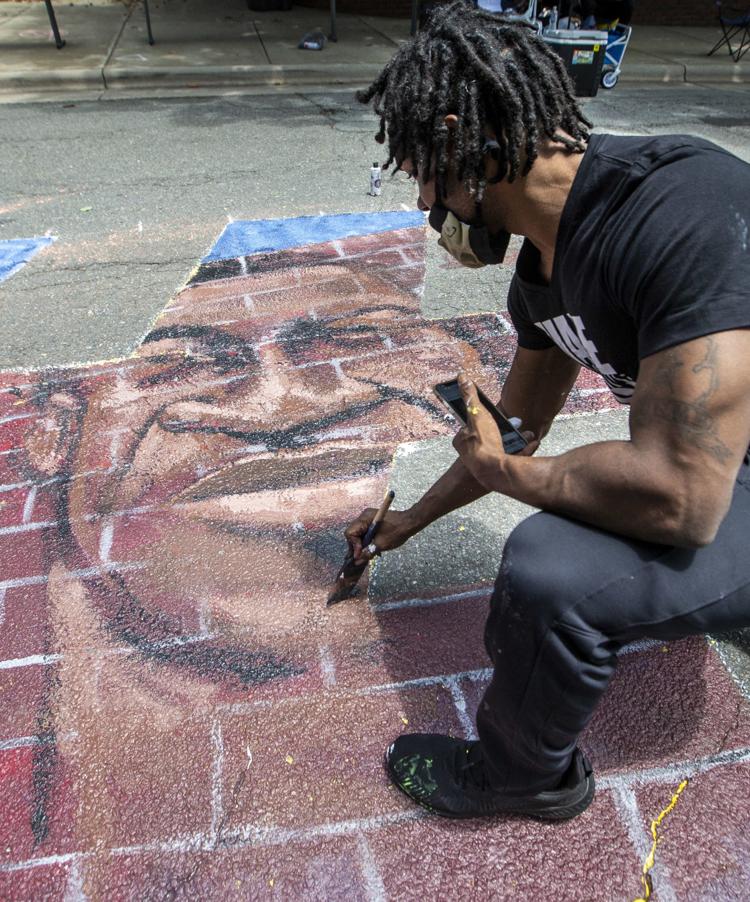 Mural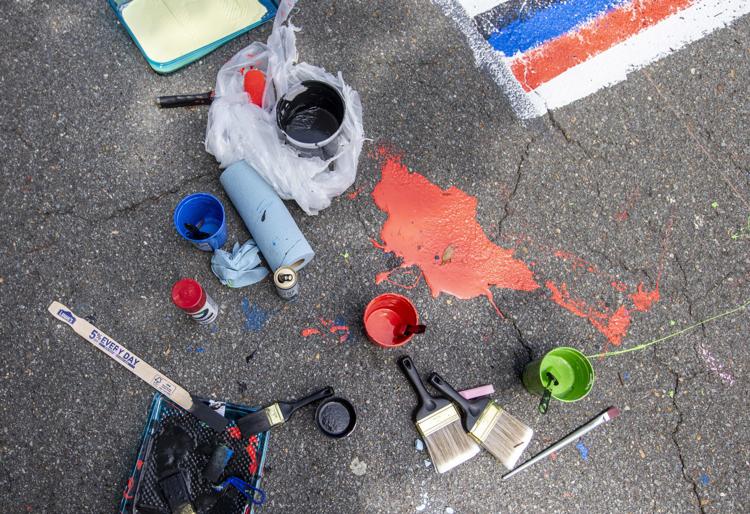 Mural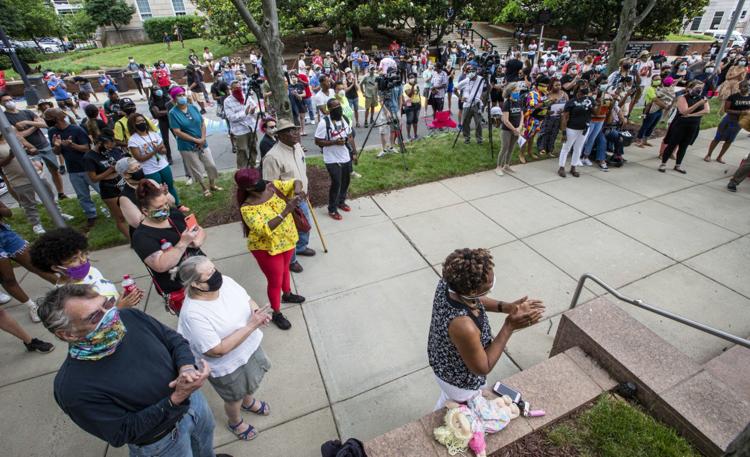 Mural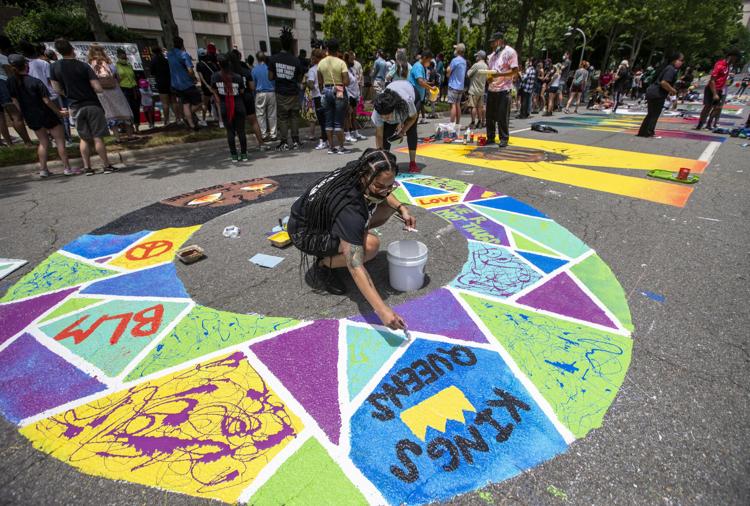 Mural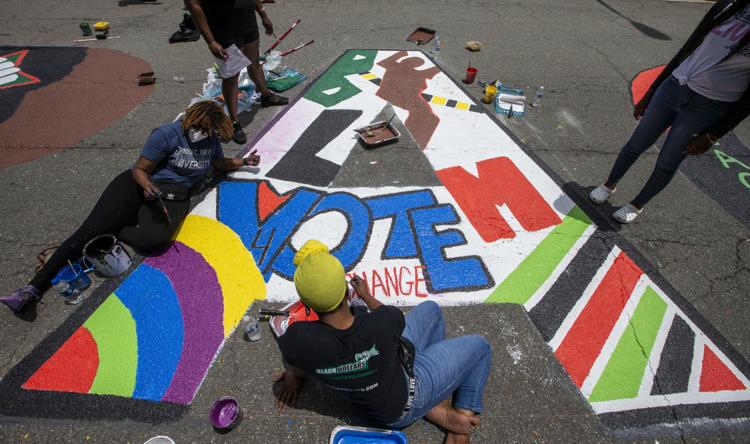 Mural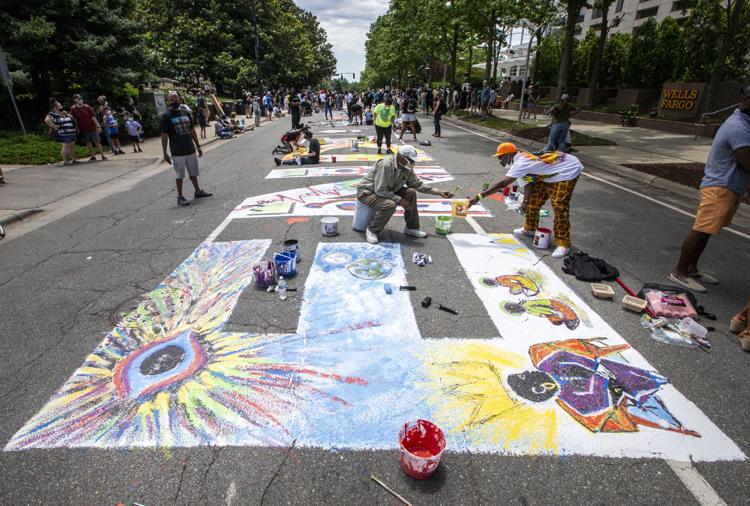 Mural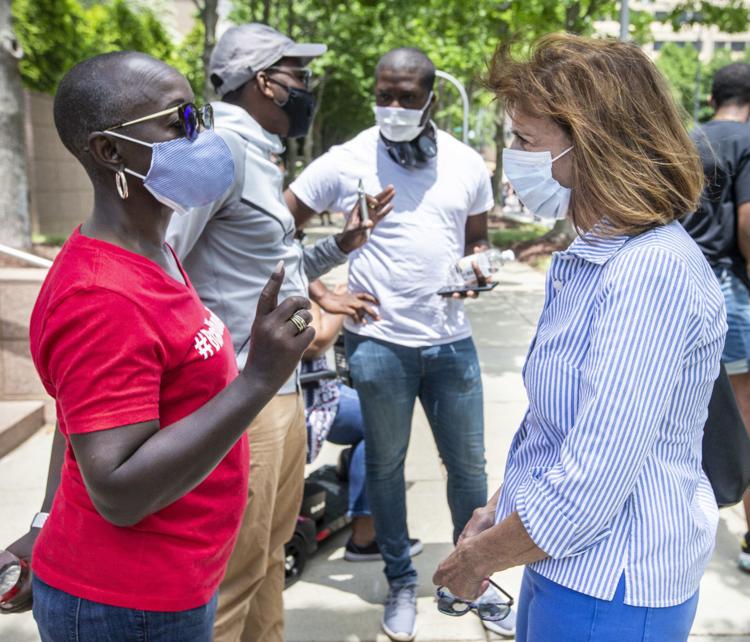 0613201310.jpg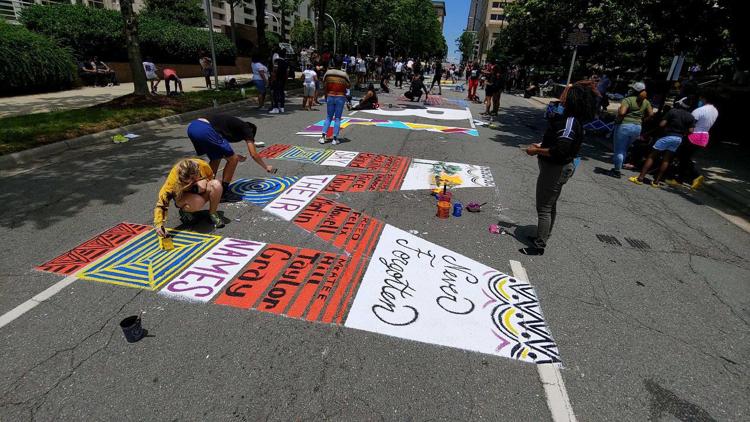 mural
0613201309a.jpg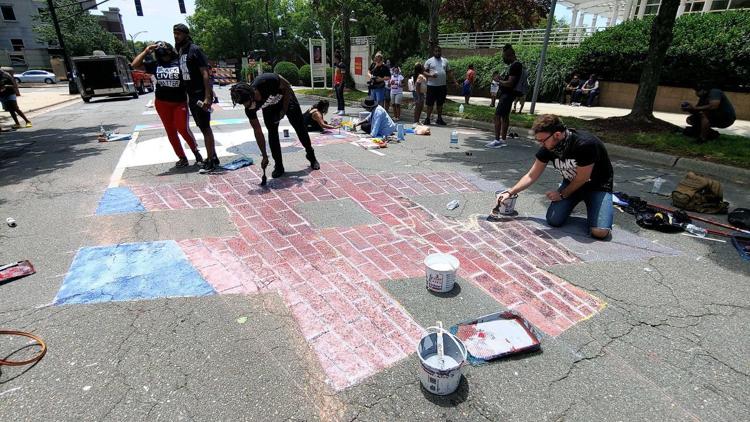 0613201306.jpg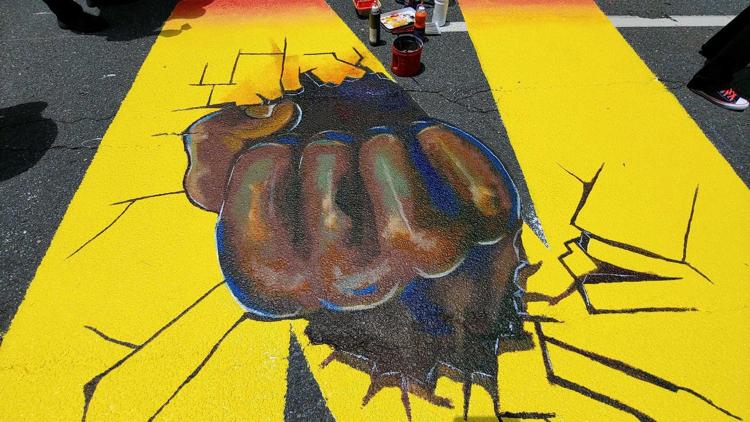 mural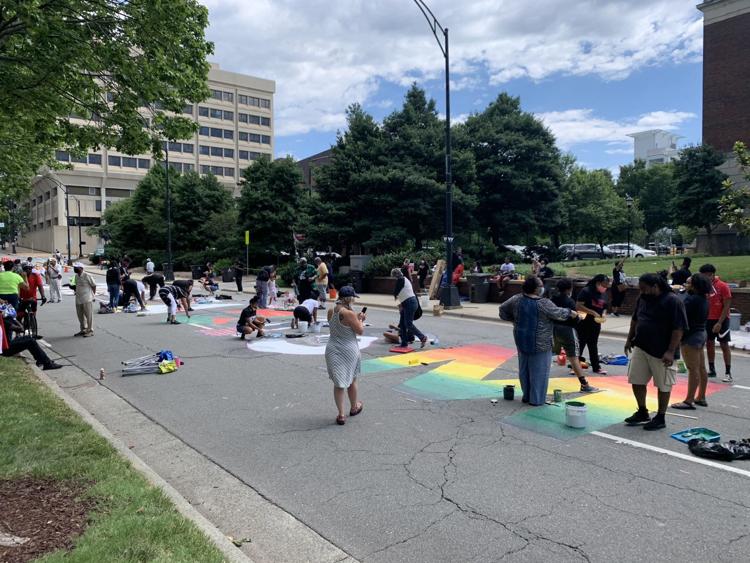 Joshua Mack leads singing outside City Hall in Winston-Salem on Saturday.
Mural crowd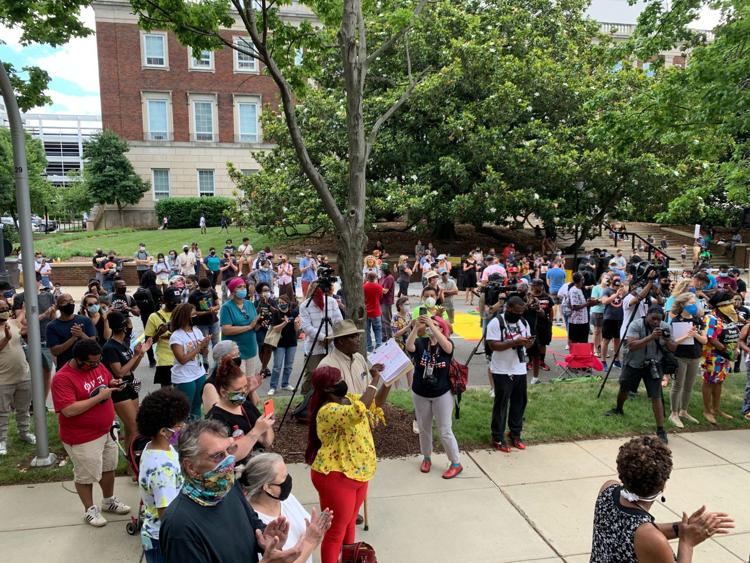 0613201308a.jpg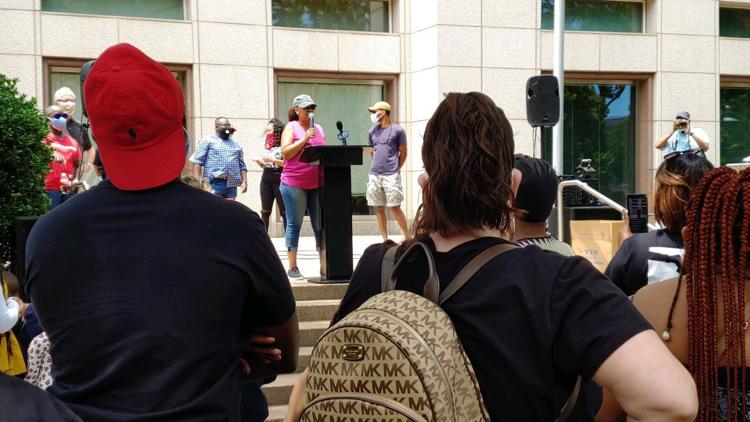 XX HIDE VERTICAL GALLERY ASSET TITLES –
Mural
Mural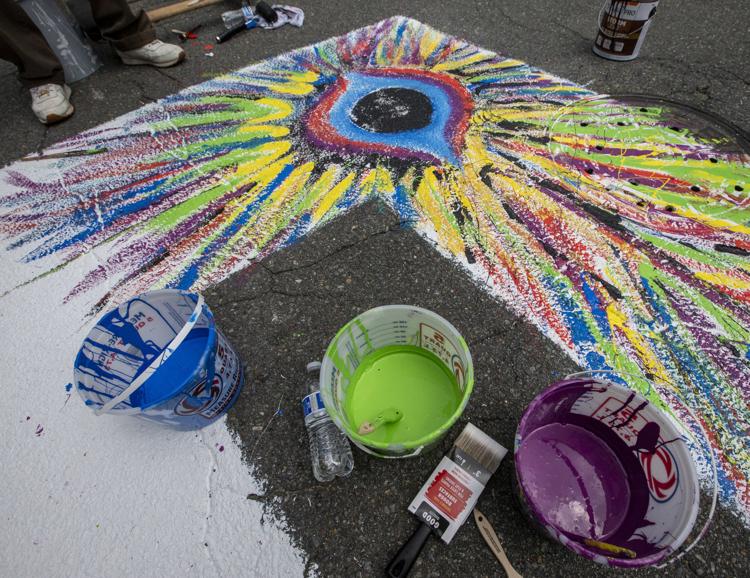 On Twitter @LeeOSanderlin
336-727-7339