In his motivational youth session on Saturday at the 15th Annual Juneteenth Festival in Wake Forest Innovation Quarter, Geno Segers told his audience to stop dreaming, hoping and wishing.
"Because to believe in a dream, you've got to be asleep to believe," said Segers in a booming voice. "You have to wake up and put something real down on paper."
Several children listened closely with their eyes fixed on Segers as he told them that now they had steps to accomplish their goals.
"Write a goal down, whatever it is," he said. "I don't care what it is. Write the goal down and get your little steps in place to achieve your dream."
Segers, a native of Winston-Salem, is an actor and voice artist. He has played the role of Mufasa in Disney's Australian stage production of "The Lion King" and is best known for the role of Chayton Littlestone in "Banshee" on Cinemax. He is one of the stars of "Perfect Harmony," an NBC comedy debuting in the fall.
He told them that if they look at their steps daily, "it will echo in your mind what it is that you want, how you want to do it."
He warned them that they would probably make mistakes and "bump their heads," but that's when they needed to duck.
His youth session was one of a number of presentations held inside Biotech Place or outside in Bailey Park during the Juneteenth Festival. Offerings included music, food, a variety of vendors, health information sessions, arts and crafts, book signings and sales, a fashion showcase and heritage displays and demonstrations.
There was a shotgun house project exhibit and a 1967 Safe Bus.
The Safe Bus Co., which operated in Winston-Salem from 1926 to 1972, was formed to provide transportation to African American workers in Winston-Salem.
Cheryl Harry, the founder and director of Triad Cultural Arts Inc., a nonprofit organization that sponsors the local Juneteenth Festival, estimated more than 6,000 people attended the event this year, compared with an estimated 5,000 people in 2018.
She said she is happy with this year's turnout.
"I think something is going on across the nation in terms of recognizing Juneteenth," Harry said.
She said that Juneteeth is getting more media attention and she doesn't get the repeated question from people: "What is Juneteenth?"
"It's becoming a mainstream event," Harry said.
Juneteenth commemorates the June 19, 1865, announcement of the abolition of slavery in Texas, and the emancipation of enslaved African Americans throughout the former Confederate States of America.
Harry said that the roots of the Juneteenth celebration in Winston-Salem go back to 1998 at Mt. Pleasant Baptist Church when Jerrilyn Jenkins Johnson organized the city's first Juneteenth celebration.
The first Juneteenth Festival put on by Triad Cultural Arts was in 2005. The organization held the festival in various locations on the years before moving to the Innovation Quarter four years ago.
The Innovation Quarter area is the former location of a thriving black business community.
Several festivalgoers spoke of the importance of the festival and Juneteenth.
"It's our history," said Zena Moreland, referring to African Americans. "It goes back to our roots. People often will do July 4th, the United States/America's independence, but this is about us as a people. This is our independence. This is what we need to recognize."
Maria Blake was at the festival with her sister, Monta Ervin and her nephew, Brennan Ervin, 5.
Blake said she and her sister, who are both teachers, wanted Brennan to experience the festival and learn about black history.
"You need to know your history," Blake said. "That's what we are trying to get him to understand. Know your past so that we can go forward."
Monta Ervin said that the festival is good for Winston-Salem.
"I've seen a diverse culture and groups of ethnicities that are here participating as well," Ervin said. "It's great to see that the city of Winston-Salem truly values this opportunity and the activities for all ages."
At the festival, Richie Williams of Mocksville was helping a vendor grassroots group that raises scholarship money for students at historically black colleges and universities.
Williams said she has been to the festival at least five times and enjoys it every year, saying that it's always uplifting.
"It's a very good event," Williams said. "You have small vendors and large vendors. You have people coming together. That's what's really uplifting."
Lisa Sykes of Winston-Salem and her husband, Dennis, decided to come back to the festival for their second year.
"We've mainly been looking at the vendors," Sykes said. "I bought a couple of books."
She said they had interesting conversations with folks.
"We're having fun and we're trying to learn," she said.
Lafayette Jones of Winston-Salem talked about the festival as he and his wife, Sandra Miller Jones, were near some of the food vendors.
He said it was appropriate for the festival to be in the Innovation Quarter.
"This is home territory to a lot of African Americans," Lafayette Jones said.
He praised Cheryl Harry and the volunteers who work to put on the festival, saying they have brought a lot of light to Juneteenth.
"What I mean by that is many people did not know about Juneteenth," Jones said. "This has not only been a fun event but it's educational as well. It has all the elements of success — family, good food, camaraderie, health education, services."
"And they have baby back barbecue ribs," he said smiling.
Photos: 15th Annual Juneteenth Festival
15th Annual Juneteenth Festival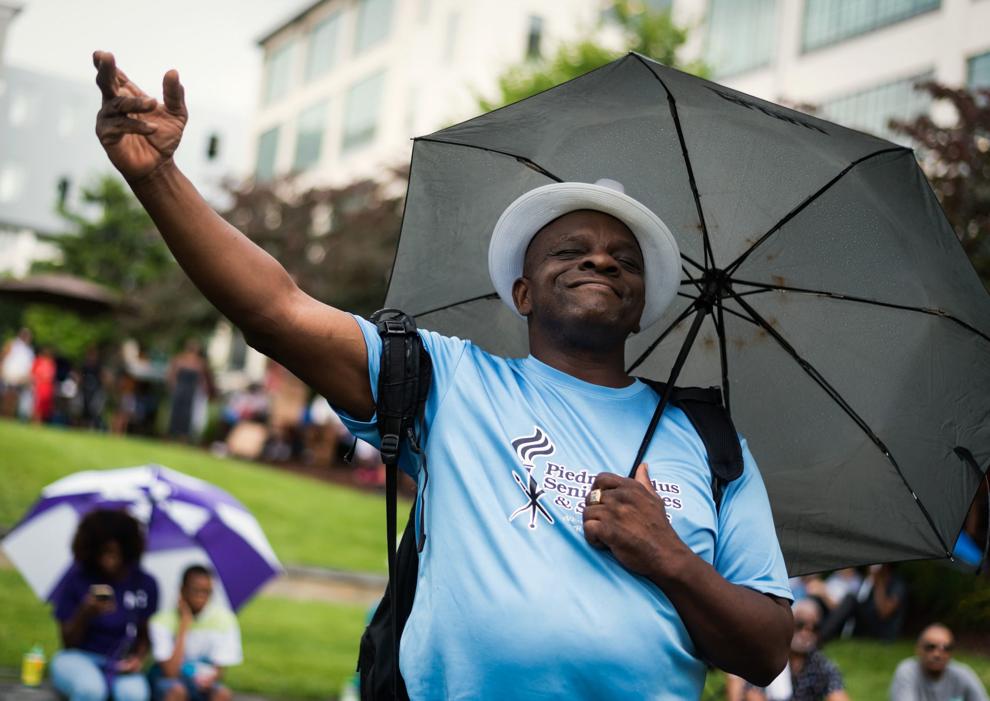 15th Annual Juneteenth Festival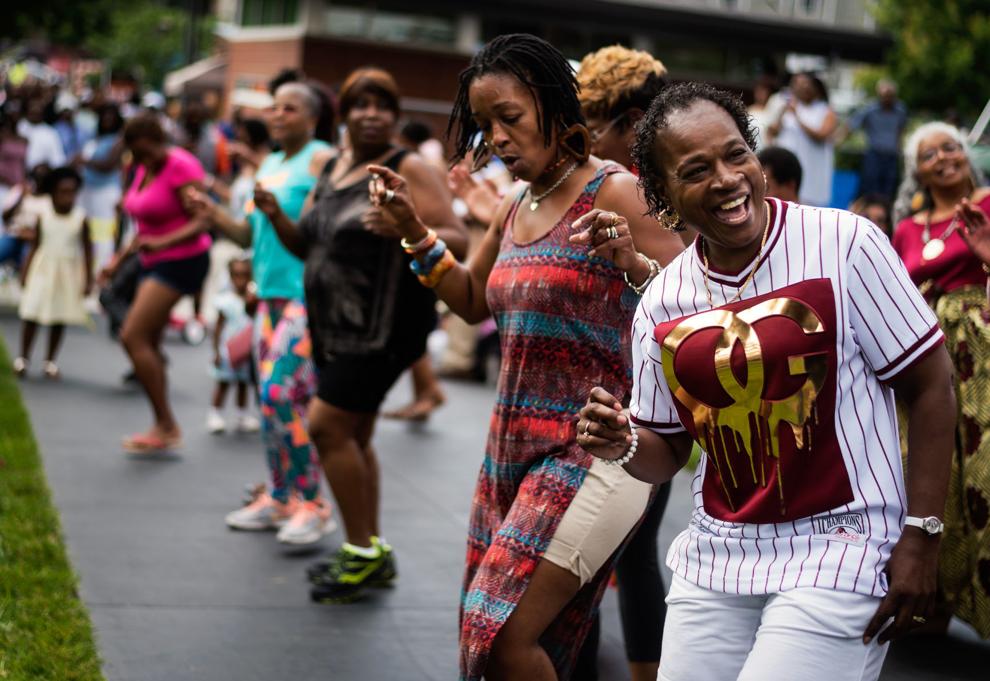 15th Annual Juneteenth Festival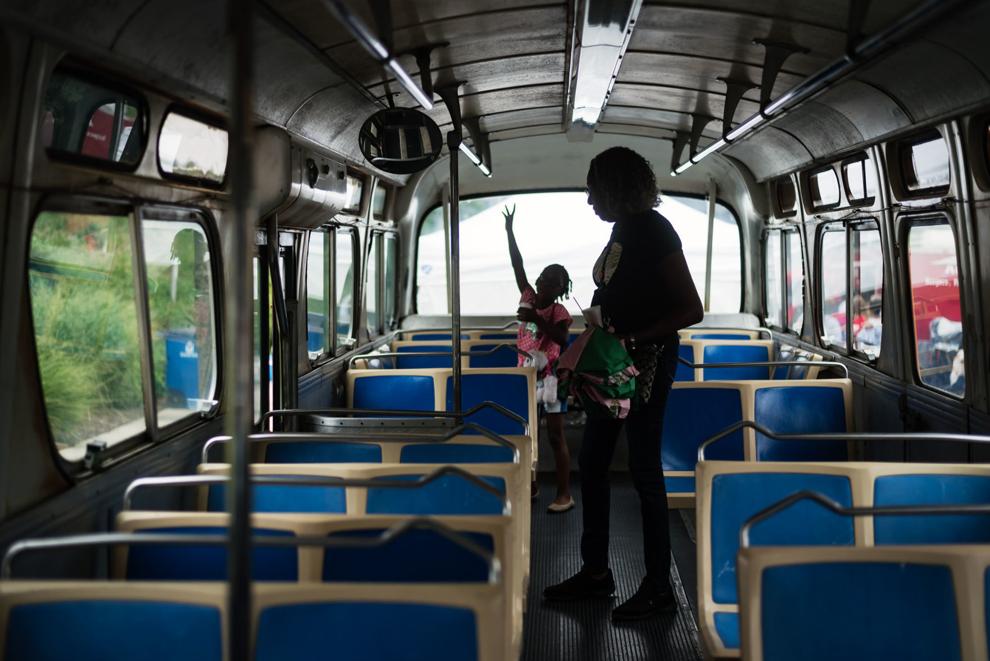 15th Annual Juneteenth Festival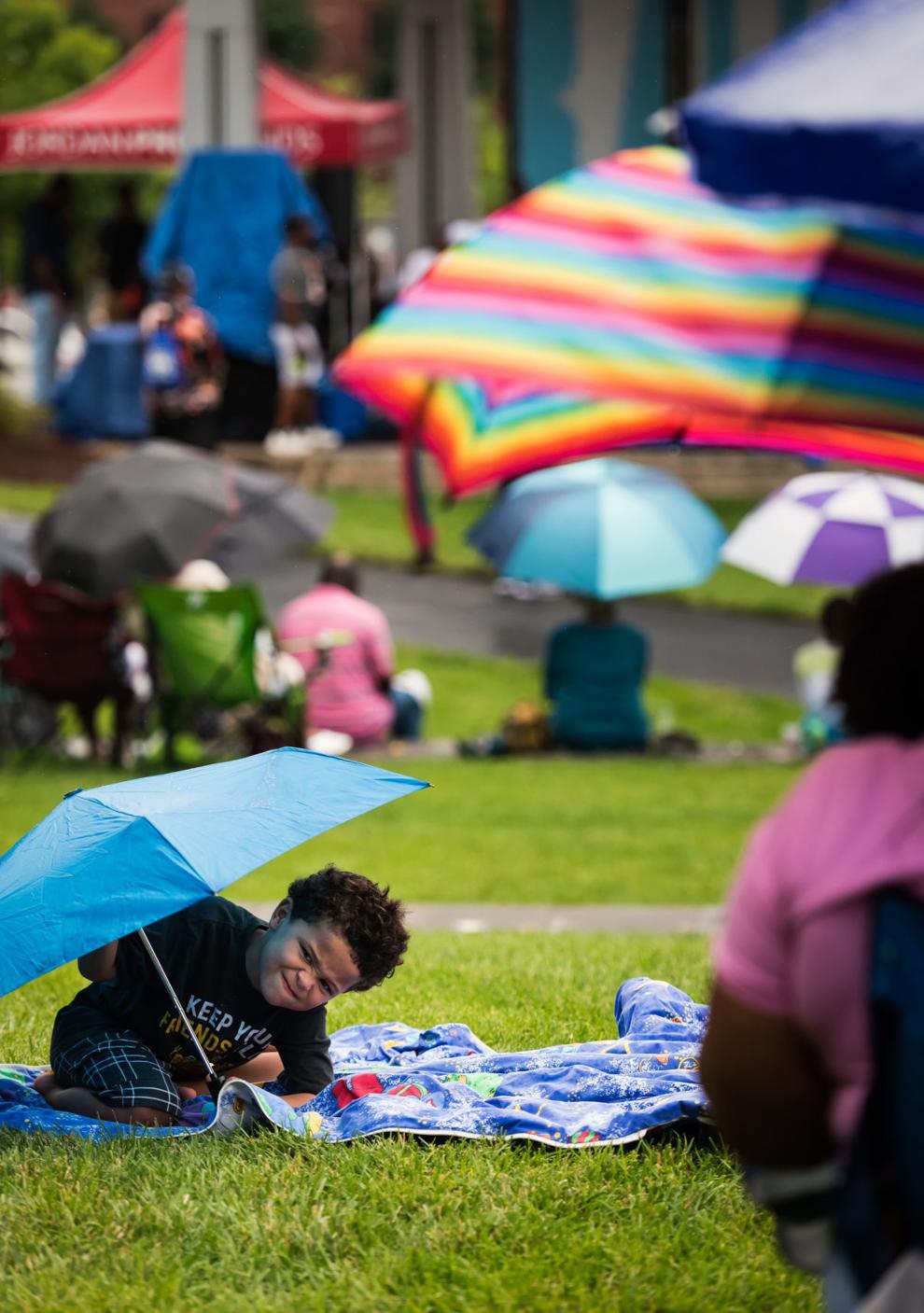 15th Annual Juneteenth Festival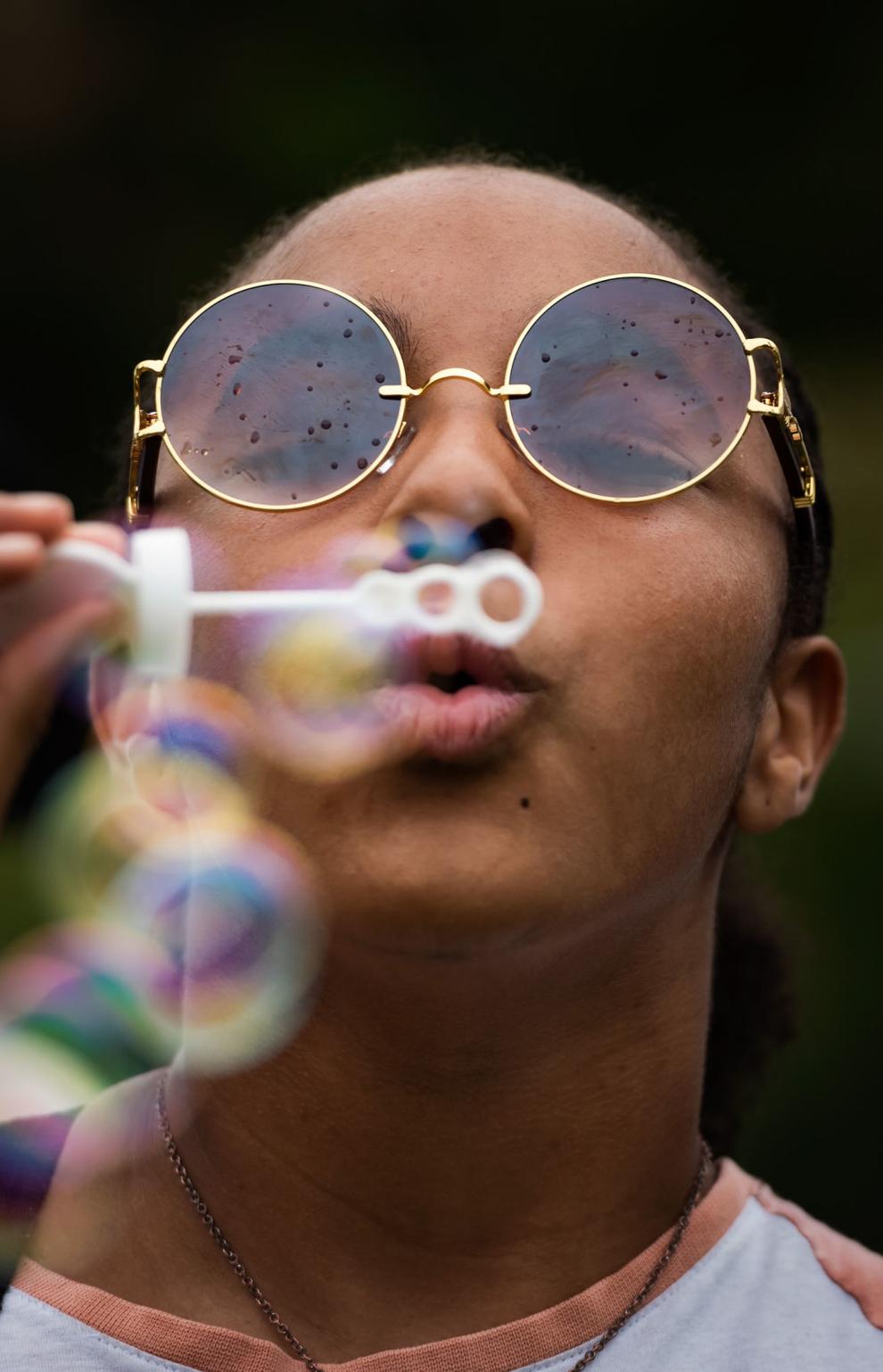 15th Annual Juneteenth Festival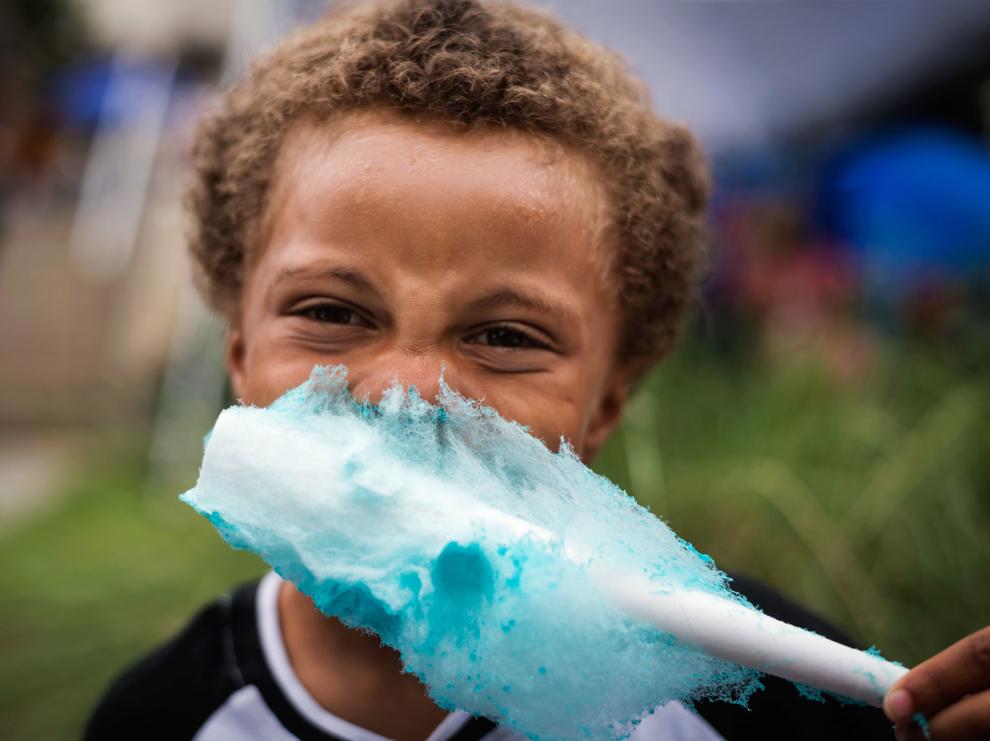 15th Annual Juneteenth Festival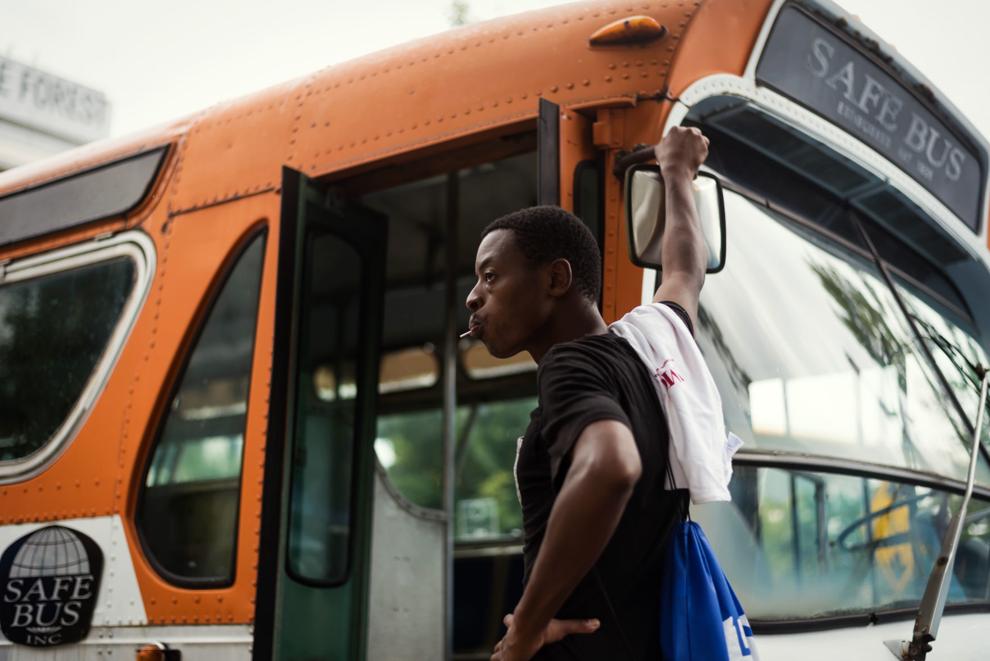 15th Annual Juneteenth Festival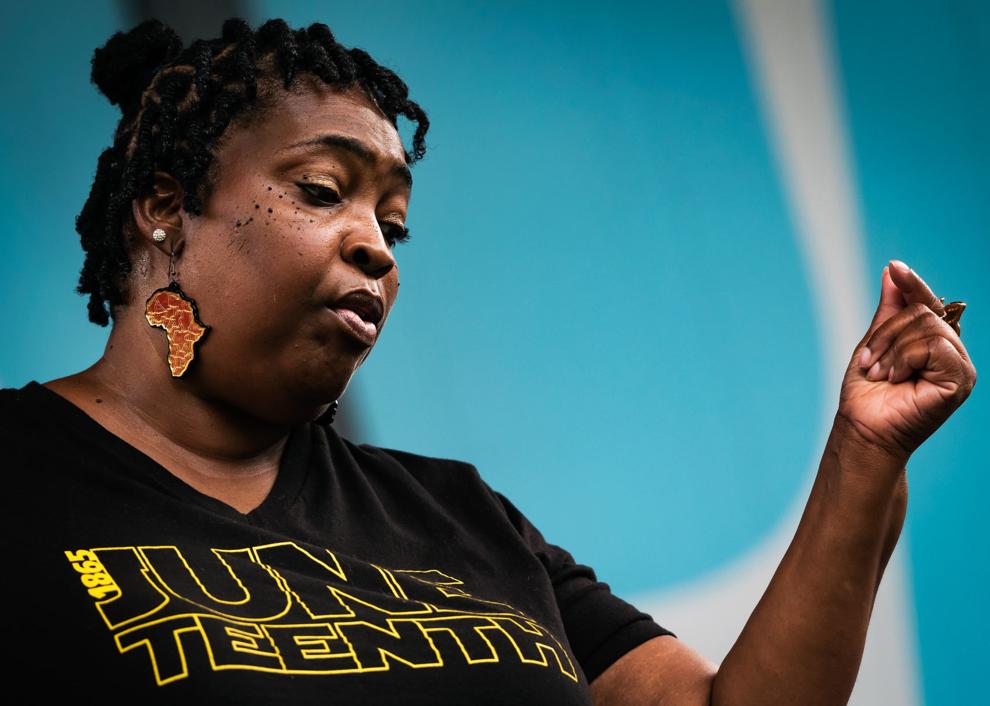 15th Annual Juneteenth Festival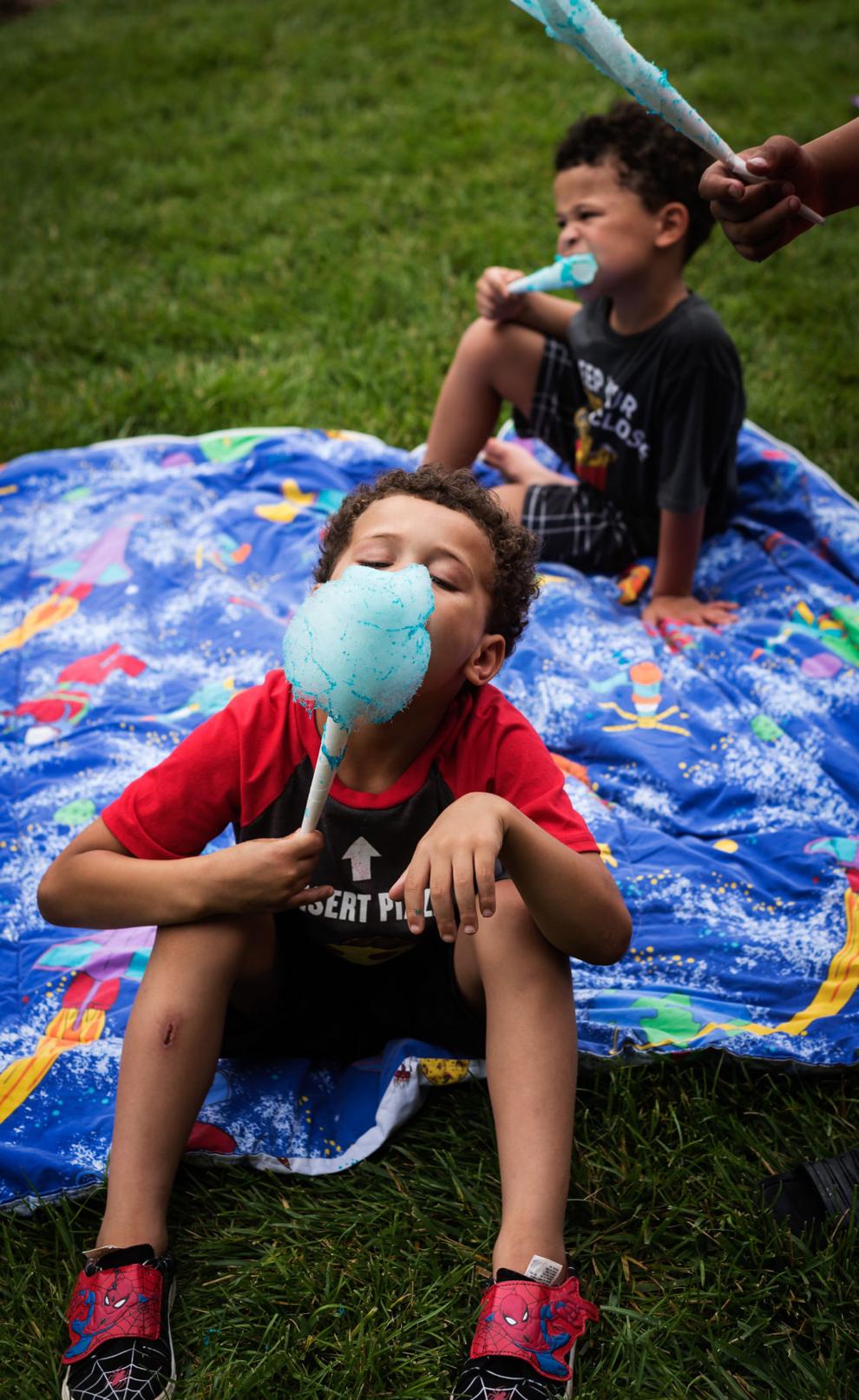 15th Annual Juneteenth Festival
15th Annual Juneteenth Festival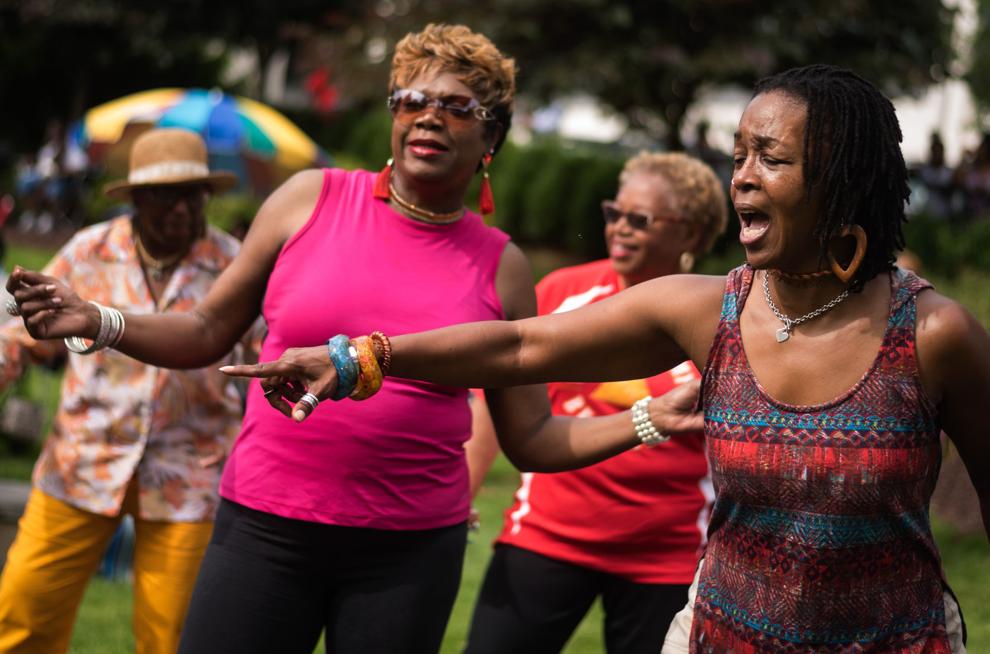 15th Annual Juneteenth Festival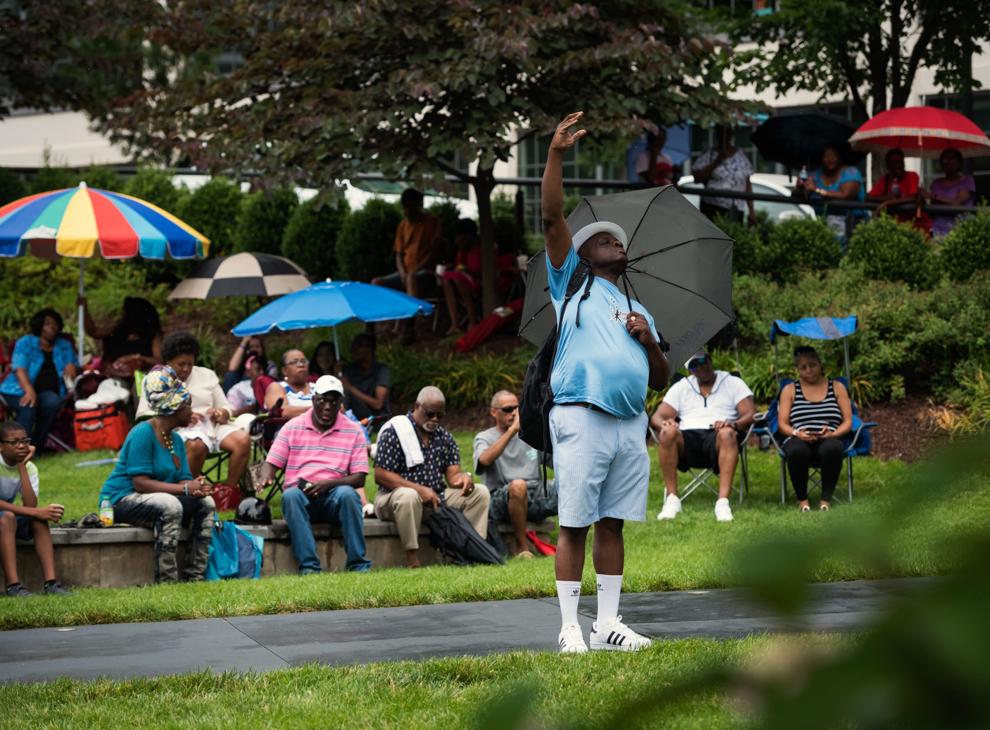 15th Annual Juneteenth Festival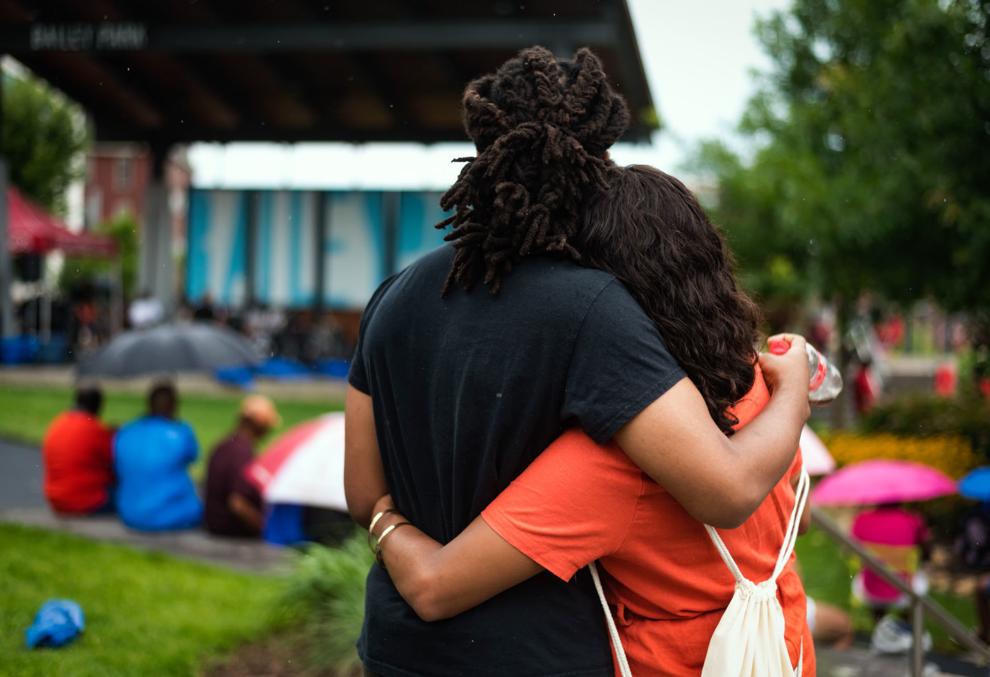 15th Annual Juneteenth Festival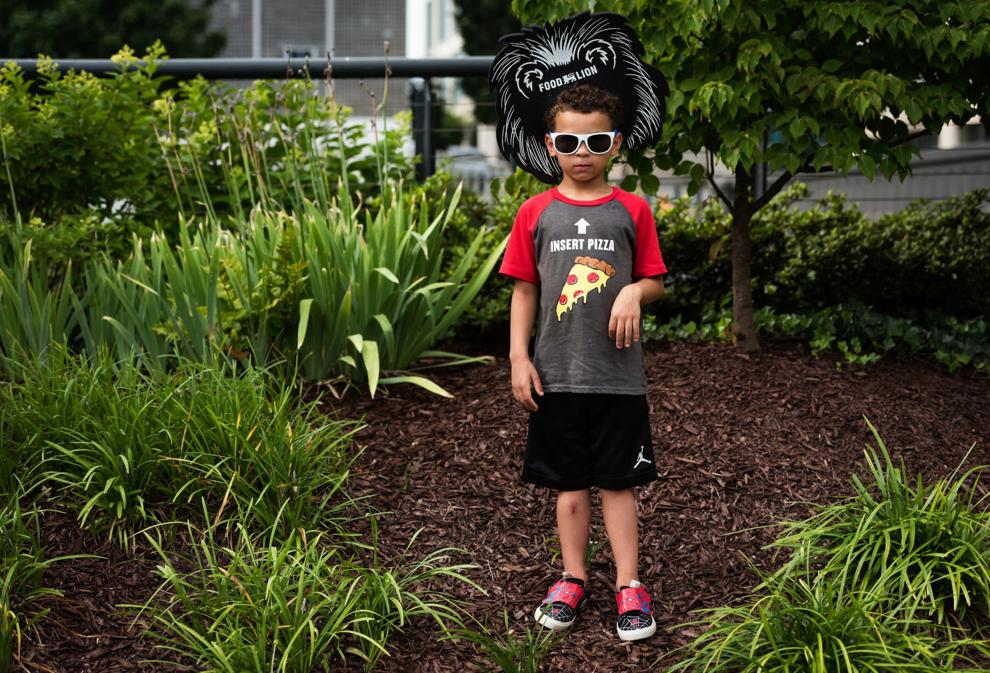 15th Annual Juneteenth Festival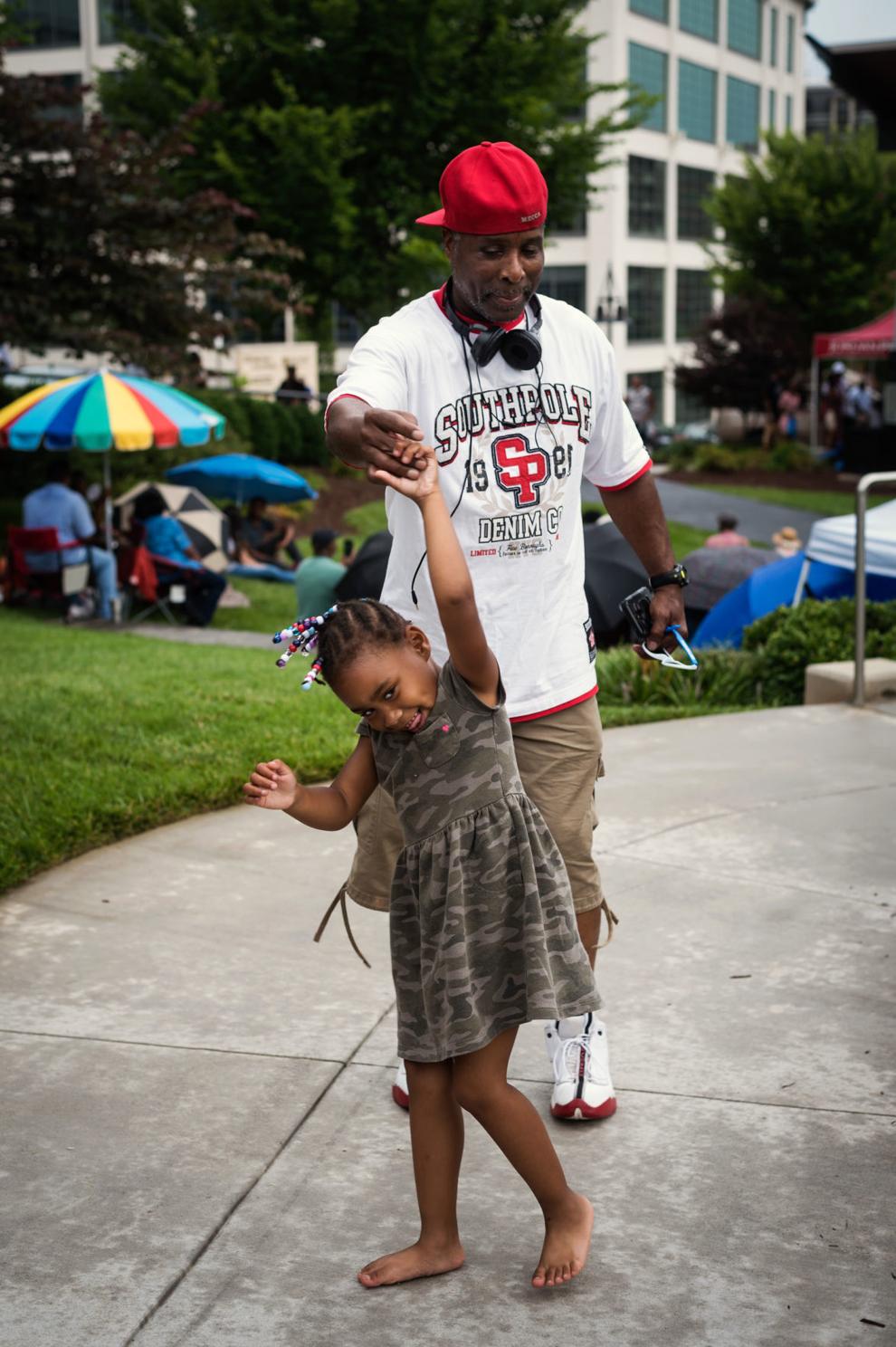 15th Annual Juneteenth Festival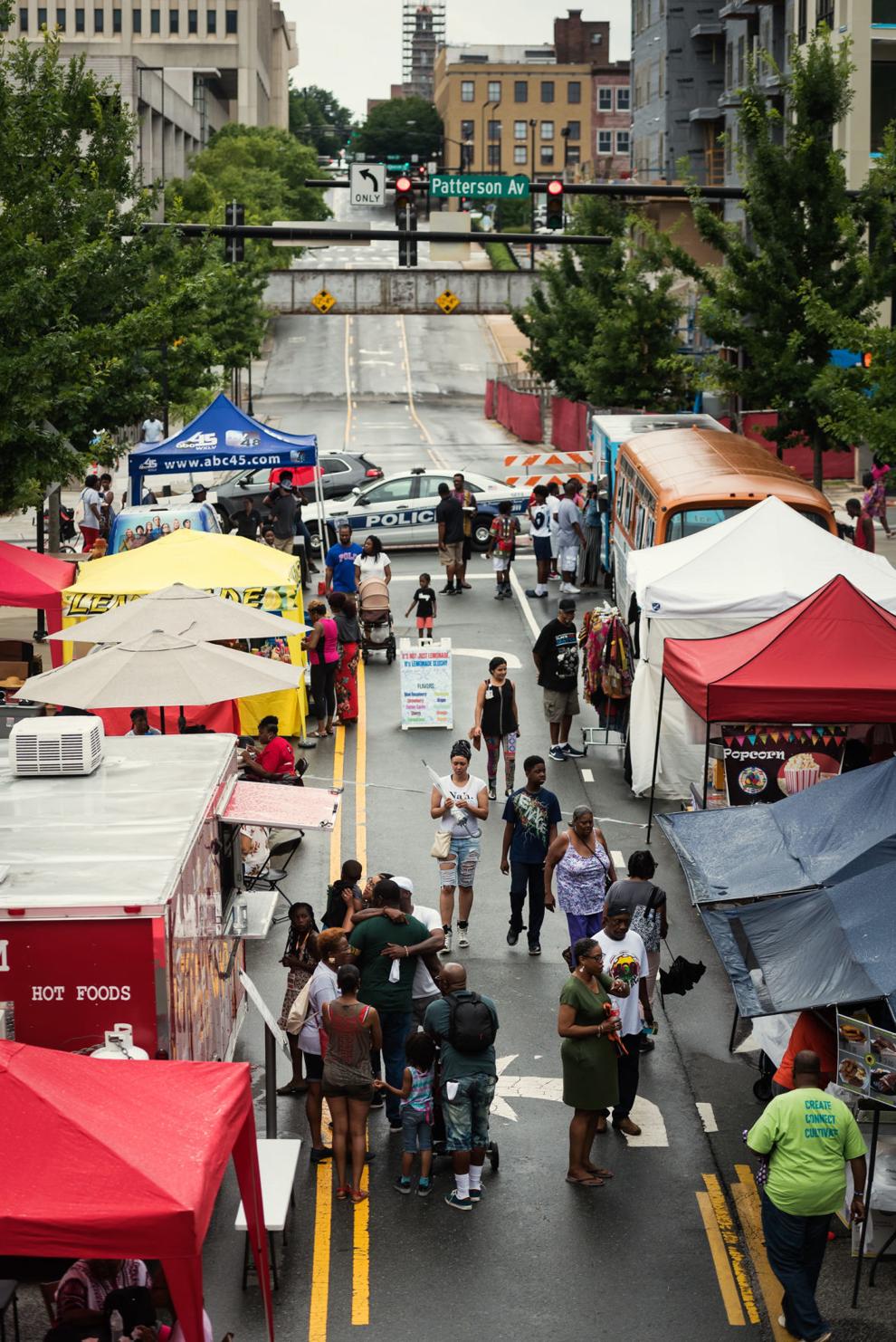 15th Annual Juneteenth Festival