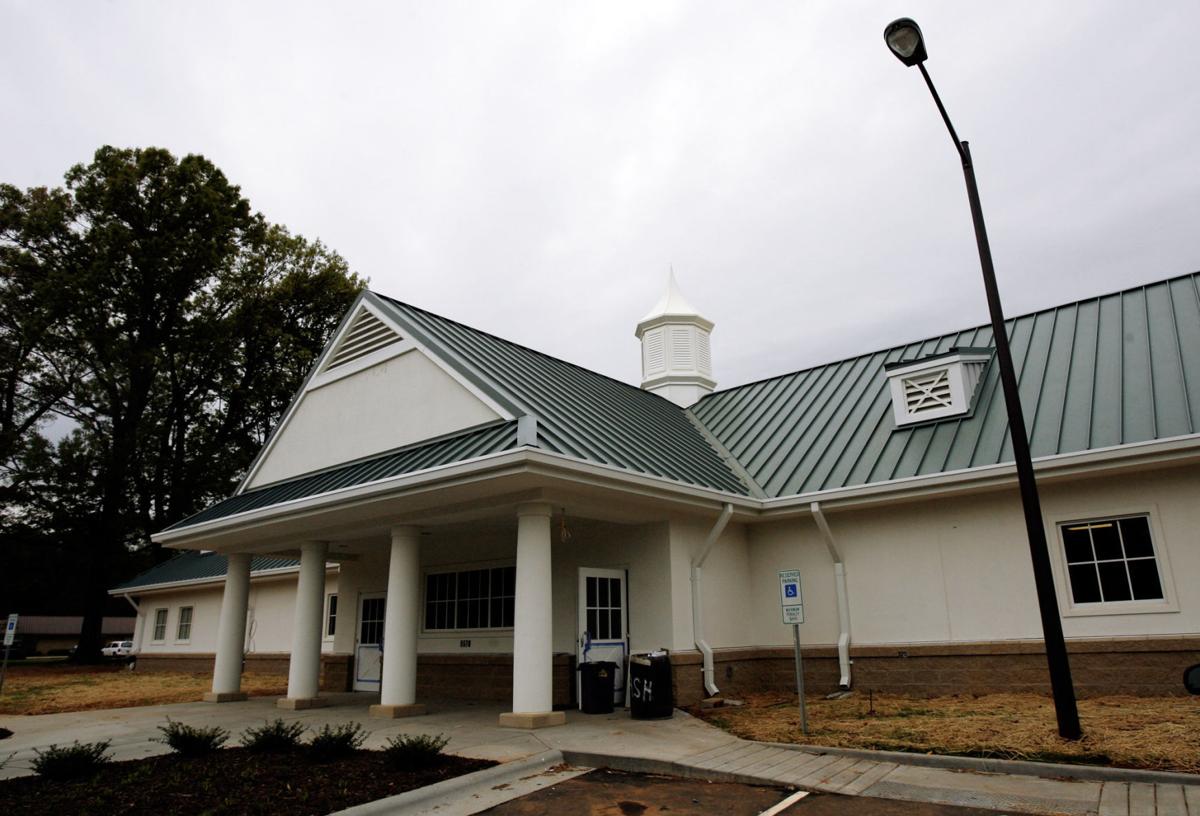 The Forsyth County Department of Animal Control's animal shelter failed an inspection last month and on Monday was assessed a civil penalty of $5,200 for several violations, including euthanizing some animals before the 72-hour holding period had expired without proper documentation.
A notice from the N.C. Department of Agriculture and Consumer Services' animal welfare section cites several violations, including incomplete records and four instances of lack or delay of veterinary care.
County Manager Dudley Watts provided a copy of the notice of violation to the Journal on Monday afternoon. He said the county takes the issues seriously and is working with the state to make sure the shelter is in compliance.
According to the violation notice, the shelter failed an inspection on March 17 "due to multiple incomplete shelter records for the animals, inability of staff to match records to animals at the time of the facility inspection and euthanasia of 4 animals prior to the expiration of the minimum hold period of 72 hours" without documentation of a serious illness or serious injury or proper owner surrender with written consent as outlined in state statute.
The inspector, Lindsey Lloyd, gave the shelter seven days to correct the record-keeping and filing problem. Employees of the state's animal welfare section returned to the shelter a few times to review shelter records and interview staff.
According to the notice, inspectors also met with a resident who provided them with information and filed a complaint "alleging modification of animal records by shelter staff, failure to provide veterinary care to a dog for several days, and failure to provide veterinary care for another dog and a kitten in which the outcome was that the animals were later found dead in their kennels."
The facility inspection and records review and the review of the information provided by the complaint revealed several issues, which the notice details. For example, the shelter took in a stray cat on Feb. 27. The kennel card noted a wound on the cat's front leg. The cat was euthanized Feb. 29. No evidence of veterinary care could be found, and no documentation of justification for an early euthanasia was provided.
Tim Jennings, Forsyth County's animal control director, said after reviewing the violation notice Monday, "It looks like we have some things we need to focus on, prioritize and deal with pretty quickly."
He said his office will review each item to see what happened and whether any other documentation is available.
"They're outlining some serious issues, and we have to correct those problems," Jennings said.
He said they strive to keep animals from suffering.
Watts said the civil penalty "comes as an unfortunate surprise to us," because the county has some years of solid inspections.
"We just haven't had these kinds of violations emerge. ... But we certainly want to make sure that we're in compliance across all of these issues," Watts said.
He said the county intends to go through a voluntary program review process with the state. Watts said it is his understanding that rapid compliance can reduce the fine.
Jennings said that after the March 17 inspection, his office had a week to organize paper records according to the method that the inspector wanted. That involved printing out more hard copies of some records and organizing paper documents by animal ID number instead of function or record type. Jennings said his office's main tracking system is its computer system.
Jennings said Monday morning that the office had a records backlog at the time of inspection, but that the office was pretty close to caught up. He said staying caught up is always a challenge.
In January, he asked county commissioners to approve outsourcing of billing and data entry for the county's pet licensing program, which he said would help free up animal control staff. Jennings said Monday that the office is working with a contractor now and is in the training phase.