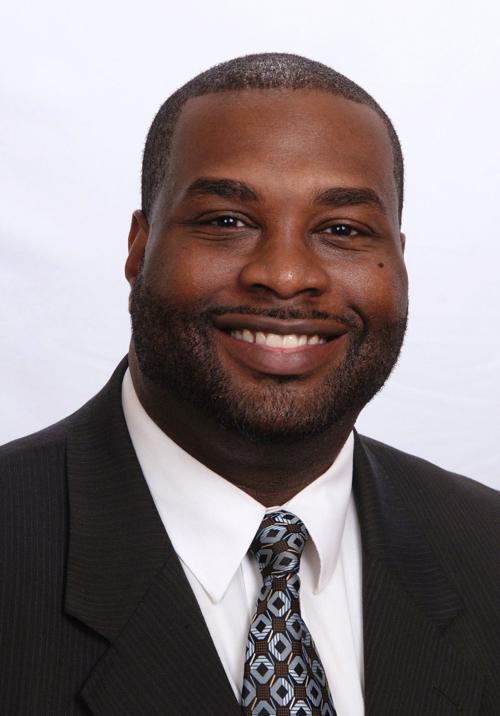 The Forsyth Board of Social Services didn't have to look far to find its next director for the county's social services department.
The board voted unanimously Tuesday to appoint Victor Isler to the position. He has been serving as director of Family and Children's Services for the Forsyth County Department of Social Services and will start his new job April 21.
"I'm excited about being a facilitator of collaboration with the 500-plus employees at the agency and also with the county and various community-based human-service agencies around helping our citizens that are in need," Isler said.
Isler was chosen from 60 candidates who applied for the job. His salary will be $117,500 a year.
He replaces former DSS director Debra Donahue, who was fired Feb. 8.
Shontell Robinson, human resources director for Forsyth County, said in an email that Isler, in his job as a division director, was "instrumental in implementing performance management, quality assurance and staff engagement processes to ensure child welfare policy standards and best practices."
"In partnership with the Northwest Community Care Network of North Carolina and Wake Forest University Medical Center, Mr. Isler has been successful in implementing one of the largest Fostering Health NC pediatrician practice networks to enhance health outcomes for youth in foster care," she said.
She also said that Isler has guided the Family and Children's Division in securing more than $500,000 in adoption-incentive funds in an effort to support the recruitment and training of foster parents in Forsyth County.
Fleming El-Amin, the DSS board's chairman and a Forsyth County commissioner, said in an interview that Isler will bring professionalism to the organization "and be sensitive to his community all in the same breath."
"He is a dedicated servant of the people," El-Amin said. "We are so happy and honored to have him accept this position."
Dave Plyler, a member of the DSS board and the chairman of the Forsyth County Board of Commissioners, said that Isler is "a professional who knows how to approach the problems, the needs and the interests of the organization, and he has a heart for people."
Isler is a native of Goldsboro but has lived in Winston-Salem since 1997.
He received a bachelor's degree in sociology with a concentration in social welfare from Winston-Salem State University.
He has a master's degree in social work from UNC Greensboro and N.C. A&T State University, as well as a master's degree in health administration from Pfeiffer University.
He is married to Malika Roman Isler and is the father of three children.
Isler's previous jobs include program manager for Child Placement and Permanency Services at Durham County Department of Social Services and director of Psychiatric Residential Treatment Facility Services at Old Vineyard Behavioral Health in Winston-Salem.
When Donhaue was fired in February, the board of social services stated in its dismissal letter, which was signed by El-Amin, that she was dismissed because of her "unacceptable personal conduct and grossly inefficient job performance."
For weeks, county officials would only say that Donahue was "out of the office."
On March 8, Donahue lost a local appeal of her firing when the Forsyth County Board of Social Services voted to let stand its original decision on Feb. 8 to dismiss her.
Donahue's appointment as DSS director took effect in November 2014. Her salary was $121,555 a year.
Ronda Tatum, assistant county manager for Forsyth County, has been the acting director of DSS since early January.
After their vote to appoint Isler as director of DSS, board members expressed their appreciation to Tatum.
"You did a very professional job," Plyler said, adding that Tatum never complained while handling two jobs.
El-Amin said that Tatum was just what they needed in the interim.
"She is always low-key," he said. "She is not easily excited. She's an honest person."
Board Member Claudette Weston echoed that.
"Thank God that our paths crossed because you are a special person in this bureaucratic world," Weston said to Tatum.