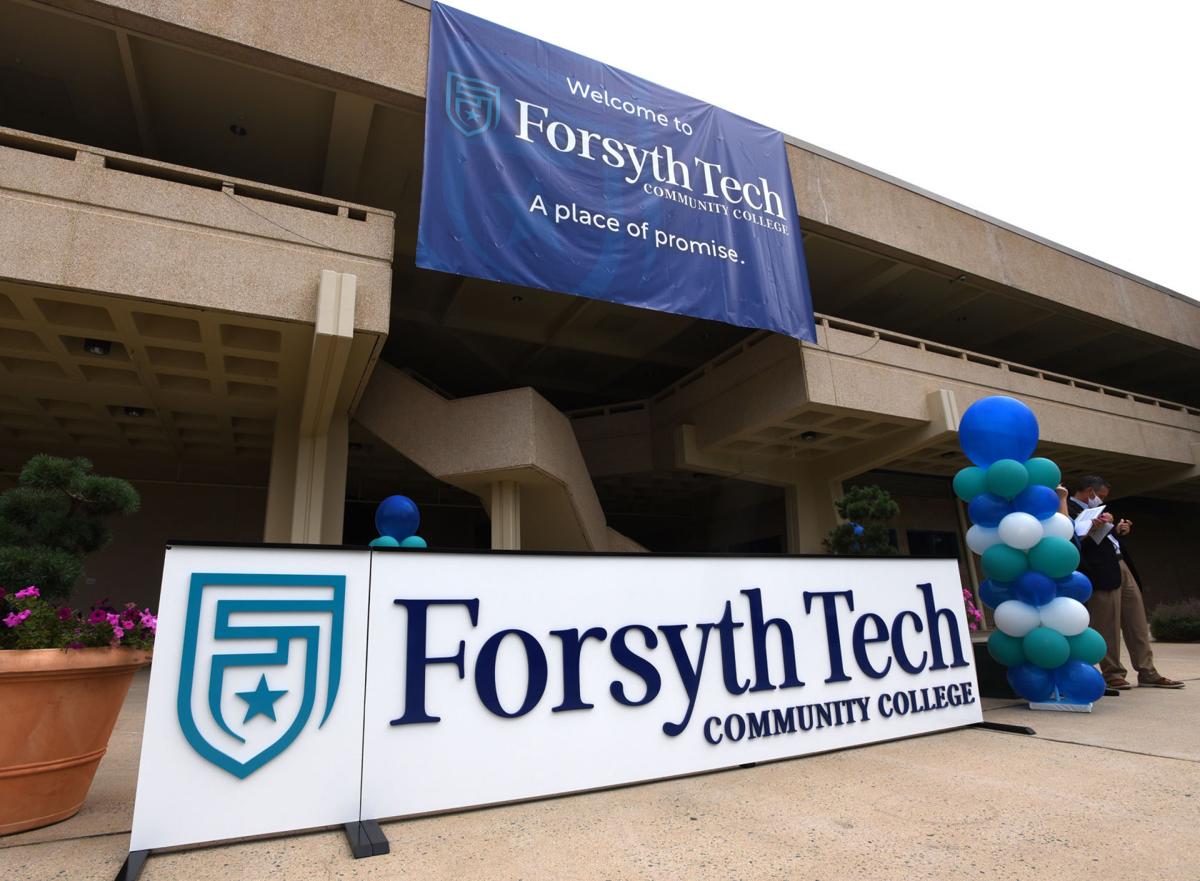 WINSTON-SALEM — Forsyth Tech plans to offer classes in multiple formats when it starts the fall semester next month. The Winston-Salem community college said fall classes will start on or after Aug. 17 and end Dec. 9.
Like most other schools, Forsyth Tech said it will offer face-to-face and online classes because of COVID-19. Many classes will have a mixture of both. Classes that will meet largely in person will have online components ready to go in case the college has to close again as it did in March.
In a Facebook Live video last week, Forsyth Tech President Janet Spriggs said the college will offer more online instruction and fewer face-to-face classes than it has in the past because of the pandemic.
"We're going to try to pull together as many possibilities to meet the needs of our students as we can for the fall semester ..." Spriggs said. "We're just trying to be overly prepared and anticipate and plan for any situation we possibly can."
After Thanksgiving — when many health experts expect a surge of new coronavirus cases as the weather turns cold — Forsyth Tech will finish the fall semester online. Only a few labs and clinical classes will continue to meet in person after the break.
Most other area colleges and universities have announced that they plan to move most or all instruction online after Thanksgiving.
To promote health and safety, Forsyth Tech will require students, employees and visitors to wear masks in public places on campus, including classrooms. Social distancing measures will be in place in classrooms and in other campus areas. Doorknobs, handrails and high-traffic areas will be sanitized frequently throughout the day. The college said it has bought new equipment that can quickly disinfect classrooms and other interior spaces.
"Our primary concern is the health and safety of our students, faculty and staff," Spriggs said in a statement issued Friday by the school. "We want students to keep their momentum toward their academic goals but we also want everyone to stay well."
Contact John Newsom at (336) 373-7312 and follow @JohnNewsomNR on Twitter.​