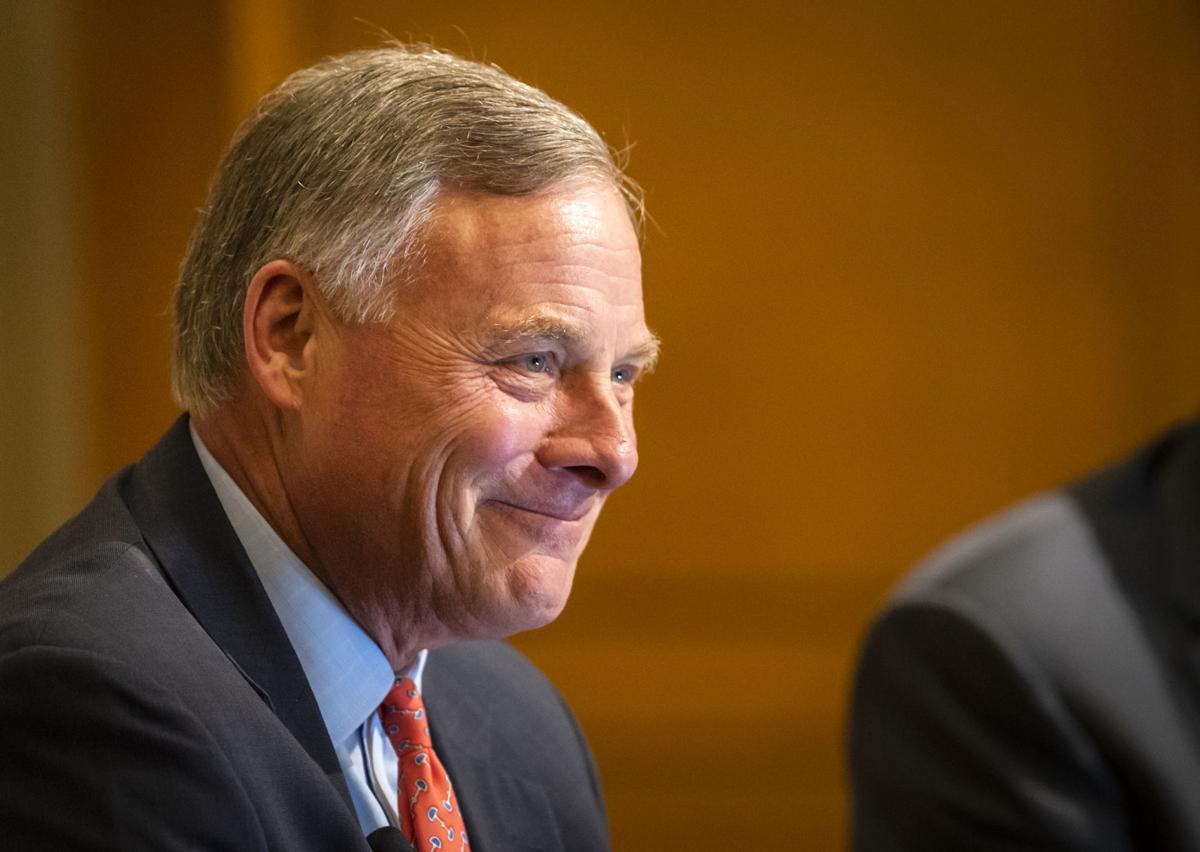 Way back in the beginning, before COVID-19 even had a widely recognizable name, scientists and other interested parties looked on in amazement (and horror) as China built in 10 days a 650,000-square foot hospital in Wuhan.
Epidemiologists, physicians and world travelers understood, even if the rest of us didn't yet, that it was only a matter of time before a deadly contagion ransacked the world.
And at some point in that pre-lockdown world, a friend -- a business owner and day-trading dabbler -- mentioned a few curious things.
He was loading up on non-perishables, paper goods and bottled water like some sort of demented Doomsday prepper. And he'd sold some stock. A good bit of it.
"Market's gonna crater," he'd said. "Watch."
A few weeks later, news began to break that he was right. And far from alone. A coterie of elected officials, including Sen. Richard Burr, had done so, too.
'Glad to hear it'
Selling was the smart, savvy move. Anyone with access to The Wall Street Journal or cable television business networks -- and an ounce of foresight -- could see that.
Of course, Burr and colleagues including Kelly Loeffler, R-Ga., Dianne Feinstein, D-Calif. and Jim Inhofe, R-Okla., had access to far better information.
And so they attracted attention from the U.S. Justice Department and the U.S. Securities and Exchange Commission. Burr and Loeffler, in particular, because they had attended in January a closed-door briefing on the coronavirus available to the Senate's Health and Foreign Relations committee.
Making matters worse, Burr sounded the alarm to backers and golf buddies in the Tar Heel Circle while assuring the rest of us schlubs that all was well.
"There's one thing I can tell you about this: It is much more aggressive in its transmission than anything we've seen in recent history," the senator told the private gathering.
Then, according to pesky Senate financial disclosure forms required by the STOCK Act -- a law he voted against in 2012, by the way -- he dumped between $628,000 and $1.72 million in stock holdings in 33 separate transactions. On a single day, Feb. 13.
Swampy. Very, very swampy.
Predictably, word came from the senator himself that he'd face no criminal charges. He was the last in the group of senators to be absolved.
"The case is now closed," he said Tuesday evening. "I'm glad to hear it."
Being cleared by the Justice Department is -- or should be -- the gold standard. It's far better than, say, a presidential pardon.
And the truth is, an attorney named Alice Fisher who advised Burr nailed the crux of the matter last spring. "The law is clear that any American -- including a senator -- may participate in the stock market based on public information, as Sen. Burr did," she said.
Still, the whole thing -- from trades to exoneration -- reeks of rotting vegetation, brackish water and dead fish. It's swampy.
Is it any wonder that large swaths of Americans have lost faith in elected officials?
Among the first
None of this is to say that Burr has escaped without consequences.
His image and his reputation as a serious-minded, smart small government conservative will be stamped by a scarlet letter "G" (for greed) for a good long while.
By many accounts, Burr is a decent, quirky guy who generally has tried to do the right thing in his career including a stint overseeing a Senate investigation into Russian interference in U.S. elections.
On Tuesday, in his announcement about the decision from the Justice Department, he tried steering the conversation back in that direction.
"My focus has been and will continue to be working for the people of North Carolina during this difficult time for our nation," he said.
And because this is America, the land of redemption and home of the comeback, the state's senior senator has time to scrub off some of the swamp stink.
A trial looms in the U.S. Senate for a disgraced president impeached for the once-unthinkable: incitement of insurrection at the U.S. Capitol.
Burr took a pass when asked to convict on abuse of power. This time, though, there's video and the senator has clearly seen it -- and very likely other evidence made available to lawmakers.
He wasted no time in assigning blame, and was among the first in his party to do so.
"The president bears responsibility for today's events by promoting the unfounded conspiracy theories that have led to this point," he said in a statement that infamous Wednesday.
A second impeachment trial looms, and with it, a second chance for a senator in need of one.
A true vote of conscience would be a huge step in that direction.