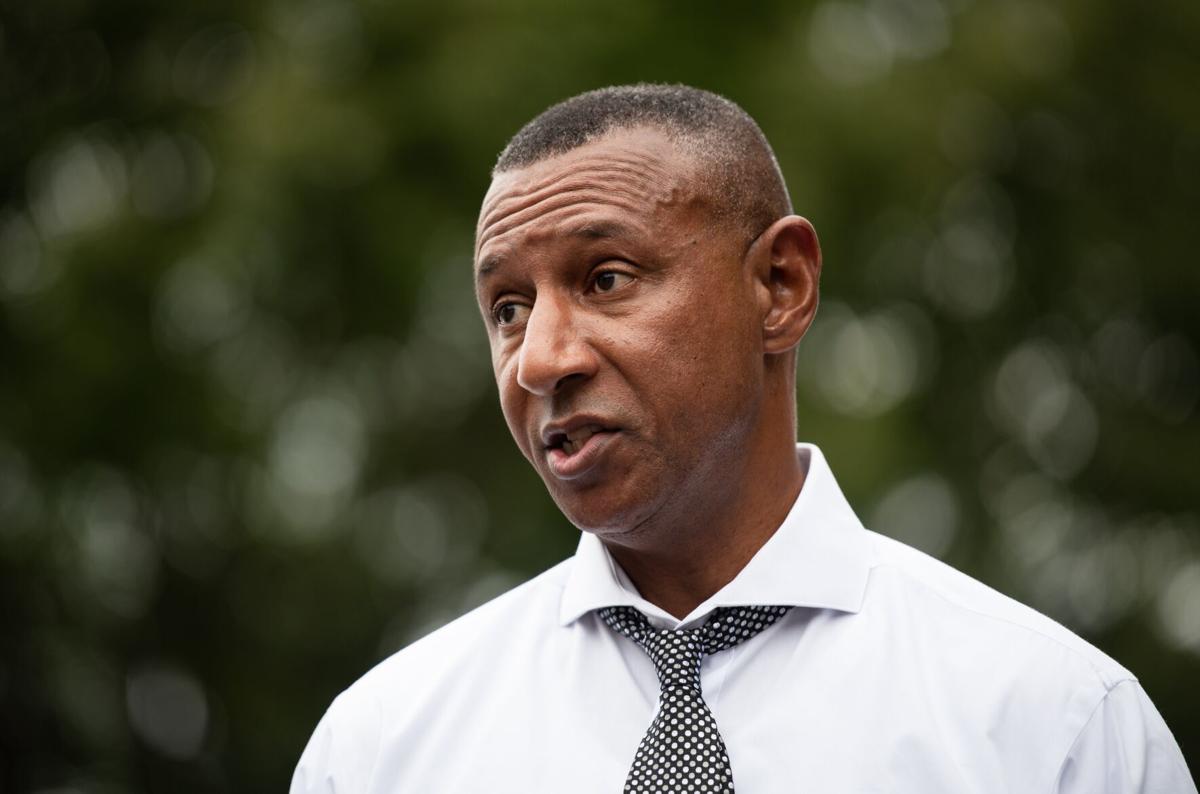 Sheriff Bobby Kimbrough Jr. of Forsyth County is running for re-election as the county's top law enforcement officer.
Kimbrough announced on his Facebook page Tuesday that he is running for a second term as sheriff.
"Yes, I am running for re-election," Kimbrough said.
Kimbrough was elected to his first term in November 2018, defeating incumbent Republican Bill Schatzman of Winston-Salem to become the first Black sheriff in the history of Forsyth County.
Kimbrough couldn't be reached Thursday to comment on his candidacy.
"As I look back on the day I was honored to be sworn in as the sheriff of Forsyth County, I am still humbled, honored and thankful," Kimbrough said on his Facebook page.
"I want each of you to know that I appreciate the love and support that you have shown me," Kimbrough said. "I've had a great deal of texts, calls, emails and stops in the community asking me if I'm running again."
The required documents for his re-election campaign have been completed and submitted, Kimbrough said, and his team is working to get things organized.
Kimbrough said his campaign team will share information this week about his campaign's kick-off event, which will be held in late October.
"In the coming weeks, we will start inviting volunteers to join the campaign," Kimbrough said.
The sheriff's office was part of a massive law enforcement response to the fatal shooting of a student at Mount Tabor High School on Sept. 1.
Also during September, Forsyth County sheriff's deputies seized four other guns from students in the Winston-Salem/Forsyth County Schools, including a handgun from a student at Paisley IB Magnet School.
Earlier this week, Kimbrough was named as one of the defendants in a federal lawsuit alleging that John Neville's civil rights were violated when detention officers and a nurse ignored his medical distress and pinned him down in a prone position on a mattress in a cell while he yelled out 30 times that he could not breathe.
Neville, 56, of Greensboro, died at Atrium Health Wake Forest Baptist medical center on Dec. 4, 2019, days after he was taken into custody and brought to the Forsyth County Jail on a misdemeanor assault charge out of Guilford County.
Kimbrough didn't publicly acknowledge Neville's death for six months. On June 26, 2020, he and his agency provided limited information about Neville's death.