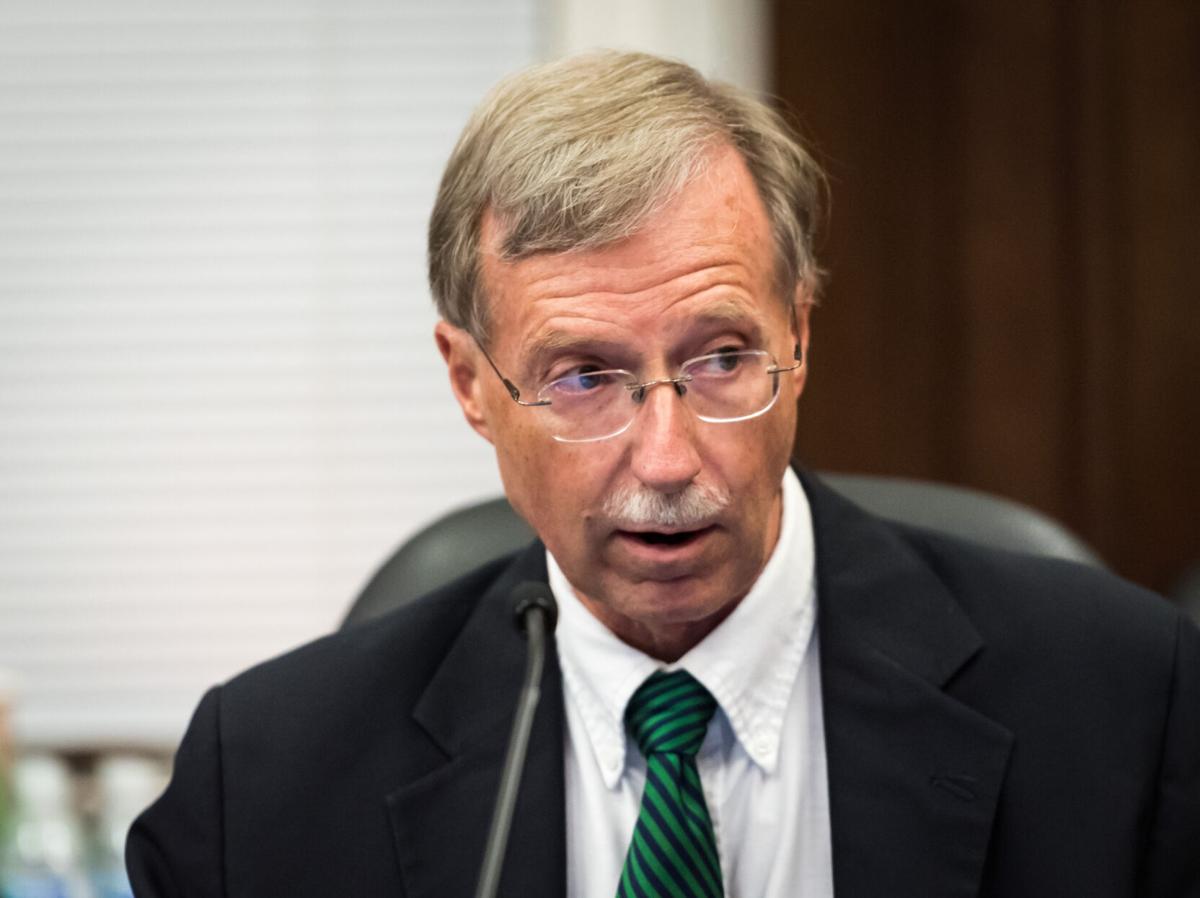 The Finance Committee of the Winston-Salem City Council has endorsed proposals that would have the city spend $1.35 million in support of two apartment developments that include affordable housing.
One apartment project involves the renovation of two buildings on the eastern end of the Whitaker Park complex.
The other involves the construction of Essex Place, which would be built off Kester Mill Road in western Winston-Salem. 
At Whitaker Park, the two old buildings would be renovated to become Whitaker Park Lofts and contain 163 apartment units, with 16 of the units set aside for people with incomes in a range above and below the area median income.
Essex Place would consist of 48 units with rents set entirely in the range of affordability for people whose incomes are 30% to 60% of area median income.
Area median income for a family of four is $68,600 in the Winston-Salem area, according to the most recent calculation by the U.S. Department of Housing and Urban Development. 
In the case of Whitaker Park Lofts, most of the units will be rented at market rates, with rent levels planned at $1,200 per month for the smallest one-bedroom apartments and at $2,100 for the largest three-bedroom units.
The developer, C.A. Harrison Cos. LLC, is telling city officials that Whitaker Park Lofts would have 82 one-bedroom units, 60 two-bedroom units and 21 three-bedroom units.
The 16 units set aside for affordability will consist of eight one-bedroom units renting for $950 per month and another eight two-bedroom units renting for $1,250 per month. Eight of the units are for those making 80% of area median income, and another eight are for those making 120% of area median income.
The city assistance would be divided between a $500,000 loan with payback over 20 years at 2% interest, and a $500,000 grant. But city officials said the developer intends to pay off the loan in a much shorter time frame.
As well, the developer intends to develop future phases of Whitaker Park to include 25,000 square feet of retail space, a 125-room hotel, and another 150 residential units. The overall project cost at build-out has been estimated in the $80 million to $100 million range, with completion set for 2024. 
The total of $1 million in city assistance is being described as gap financing, as it makes up only a small portion of the total cost of the renovation project.
That total cost is estimated at $42 million, and includes a $24 million loan from non-city sources, $9.5 million in historic property tax credits, $2.6 million from the developer, and a $4.4 million deferred development fee.
During discussion on the Finance Committee on Monday, Council Member D.D. Adams, in whose North Ward the project sits, said that the project could help revitalize her part of town.
"You have to have something there that people will want to be a part of," Adams said, adding that North Ward needs both commercial and residential development.
"I'm glad and excited about this project," Adams said. "The one thing I tell people is that if you build it right, they will come."
The developer has a project carried out earlier in Winston-Salem, the renovation and conversion into apartments of Plant 64 in the Innovation Quarter.
Winston-Salem Mayor Allen Joines called the Whitaker Park Lofts proposal "a huge project" that the city has to look at in several ways.
"To have residential development in the northern end of the city is phenomenal," Joines said, noting that the 16 units designed for affordability are also good for the city.
At Essex Place, rents would start at $293 per month for a one-bedroom unit to $888 for a three-bedroom units.
The total cost of developing Essex Place is set at $7.9 million, financed by $5.2 million in federal tax credits, a bank loan of $2.2 million and other sources including the city's $350,000 loan.
"We are in dire straits for affordable housing, so I am glad to see this come forward," Joines said.
Essex Place would be in Southwest Ward. Council Member Dan Besse, who represents the ward, said the apartments would be well-located because they are near public transit. 
"It is in a category of affordable housing that we need a lot more of in our community," he said.
The full city council is expected to vote on the request on Monday.