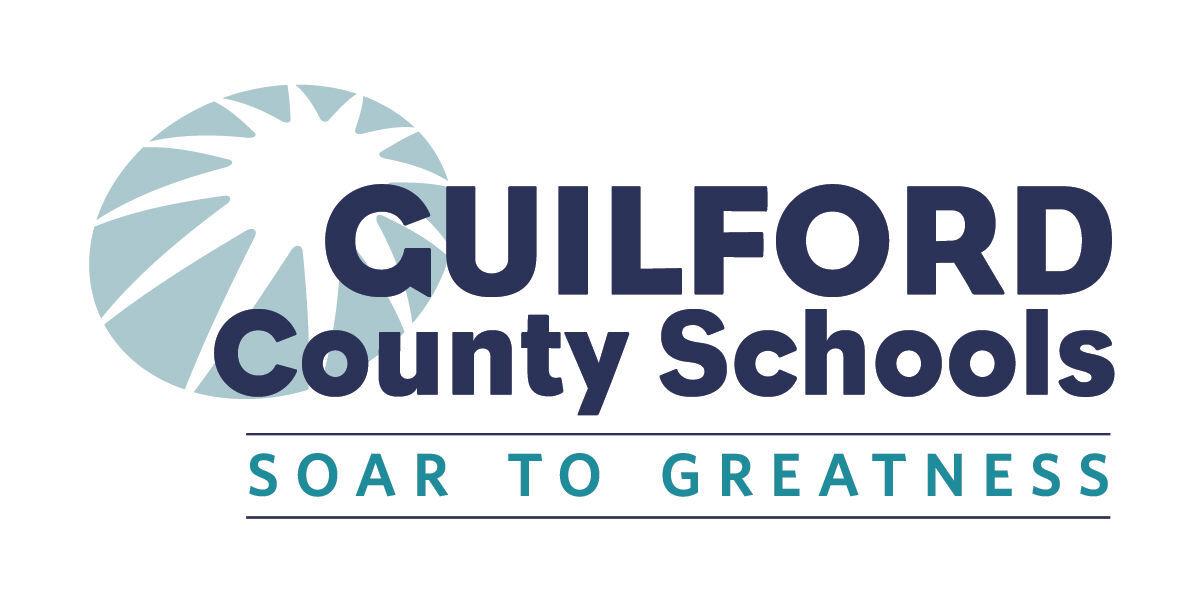 GREENSBORO — Guilford County Schools has again pushed back the start of high school athletics workouts and marching band practice because of the COVID-19 pandemic, and the pain was immediate today for some of the athletes.
Grimsley senior Sincere Burnette, who helped organize a rally July 22 to encourage GCS officials to allow sports workouts to go forward, said, "It definitely hurt a lot. We heard a bunch of positive things from different people. There was a lot of talk around the town that we were going to come back on Monday."
The HSXtra.com All-Area linebacker and his teammates were actually talking in a video conference about how they would resume workouts when they heard the news. It turned into a venue to air their frustrations.
"Getting that in the middle of the meeting just kind of kills your vibe," Burnette said. "Afterward I sat in my room for about 20 minutes, just sitting there. It hurt."
A news release emailed by the district at 1:35 p.m. today read: "The district made this difficult decision after assessing current public health data and trends concerning COVID-19 in Guilford County, where the number of hospitalizations and cases of COVID-19 continues to rise. GCS remains committed to the health of students and staff and will only allow programs to resume when it is safe to do so. To ensure students are safe, GCS will continue to monitor trends related to COVID-19 in the county and will review the NCHSAA plans as they become available."
According to state health officials, Guilford County had recorded 5,042 cases of COVID-19 and 142 related deaths as of today's report. These numbers represent increases of 110 new cases and two new deaths since Wednesday. Since the pandemic began, Guilford County has recorded a rate of 94 cases of COVID-19 per 10,000 residents.
GCS had considered reopening its facilities for workouts Monday, July 20, but announced Friday, July 17, that it would push workouts back until at least Aug. 3. Now the start of workouts has been delayed indefinitely.
"We were looking forward to and hopeful that we would be able to begin activities on August 3rd," Leigh Hebbard, GCS director of activities, athletics and driver's education, said in a news release, "but we know we must keep the safety of students and staff as the priority as we make these difficult decisions."
Winston-Salem/Forsyth County Schools announced this week that it will allow its high schools to resume workouts Monday, and Rockingham County's four high schools continue to hold workouts. Some school districts have been holding workouts since June, while others such as those in Harnett and Lenoir counties announced today that they were pushing training sessions back.
"Based on the available information, GCS will establish a timeline for resuming activities, including practices and conditioning, when it is safe and appropriate," the district said in its news release.
It was a bitter pill to swallow for students and athletics officials alike, but Page athletics director Matt Harder said he "understood the decision."
"As always the safety of our student-athletes was at the forefront, which is really important," said Harder, a former Pirates boys basketball coach. "But at the same time it doesn't make me feel any better knowing that our student-athletes are being delayed yet again. It's a tough situation, and I'm just sad for them not having an opportunity to get back out there and find some type of normalcy."
It isn't just the student-athletes, it's members of the marching bands at Guilford County's 15 high schools whose preparation for the season is being delayed. Much like Harder, GCS fine arts director Nathan Street is disappointed, but said he understands and supports the decision to delay marching band rehearsal.
"I would be devastated if we had a child get sick," Street said.
Street and Hebbard, the county athletics director, created a detailed health and safety plan for high school marching bands and athletics designed to prevent that from happening.
Even though they're called marching bands, the bands won't be marching this fall even if sports resume, Street said. That means no on-field halftime shows during any football games that might be played and no band competitions. High school students would find it too difficult to remember to stand 6 feet apart while memorizing and playing music and rehearsing their steps.
"It's going to be mostly standing band, or sitting band, in the stands," Street said earlier this week, before the decision was announced.
Harder said his school would have been ready if workouts went forward Monday because of policies put in place by the state and by Guilford County, "whether it's social distancing or protocols to check-in and monitor student-athletes, I think we were ready to do that. But that's a separate discussion given the current situation we're facing."
What Burnette and the rest of the fall sports athletes and band members are facing is more disappointment.
"I love the game of football," Burnette said, "so I'm going to find ways to play football, but it definitely hurts right now to not know if I'm going to be able to play my senior year with my teammates."
Staff writer Dawn DeCwikiel-Kane contributed.
Contact Joe Sirera at 336-373-7034, and follow @JoeSireraNR on Twitter.
Get local news delivered to your inbox!
Subscribe to our Daily Headlines newsletter.