CBL & Properties, owner and operator of Hanes Mall and Friendly Center, confirmed Wednesday plans to enter Chapter 11 bankruptcy protection Oct. 1 with a restructuring deal already struck with the bulk of its unsecured lenders.
However, CBL cautioned it continues to negotiate with some secured lenders that may not agree to the terms of the proposed restructuring support agreement.
CBL said that "customers, tenants and partners can expect business as usual at all of CBL's owned and managed properties."
Tony Plath, a retired finance professor at UNC Charlotte, said the agreement between the unsecured creditors and management "is an attempt to gain a little negotiating leverage against the secured creditors in an attempt to bring them to the negotiating table."
The announcement of the planned bankruptcy plans comes the day after CBL reported an $81.4 million loss for the second quarter, compared with a $35 million loss a year ago.
Revenues in the second quarter plunged 35.7% to $124.2 million. The company said it had a "major increase in the estimate for uncollectible revenues related to rents due from tenants that recently filed for bankruptcy or are struggling financially, as well as amounts that were abated as part of negotiations."
"Store closures and rent loss from prior tenant bankruptcies and lower percentage rent related to lower retail sales also impacted revenues."
Prepackaged details
The prepackaged bankruptcy plan is to "provide for a comprehensive restructuring of the company's balance sheet" as CBL continues to negotiate with its senior secure lenders.
If financing negotiations can be reached with the senior secured lenders, they will be added to the restructuring support agreement.
CBL said the proposed restructuring could eliminate up to $1.4 billion in unsecured debt in exchange for the issuance of $500 million of new senior secured notes due in June 2028 and $50 million of cash.
About 90% of the new CBL stock would be owned by unsecured debt holders.
The plan would eliminate CBL's more than $600 million obligation on its preferred stock in exchange for new common equity and warrants.
"Reaching this agreement with our noteholders is a major milestone for CBL," Stephen Lebovitz, CBL's chief executive, said in a statement.
"Once the process is complete, we will emerge as a stronger and more stable company, with an enhanced ability to execute on our key strategies of diversifying our sources of revenue and transforming our properties from traditional enclosed malls to suburban town centers."
Struggles before pandemic
CBL, like most mall and shopping center operators, had most of its properties closed from mid-March to late May related to the COVID-19 pandemic.
However, the Chattanooga, Tenn., based company had been struggling financially prior to the pandemic.
CBL received a New York Stock Exchange notice of potential de-listing on Aug. 19, 2019, and Feb. 7.
The criteria requires listed companies to maintain an average closing share price of at least $1 over a consecutive 30 trading-day period. It has six months to meet that requirement and will remain listed during that time frame.
The share price opened trading Wednesday at 19 cents a share. Investors responded to the pre-bankruptcy packaging news by sending the share price up as much as 50% during early trading.
In December, it suspended its common and preferred stock dividends through the end of 2020. On March 25, CBL said it borrowed the final $280 million on a line of credit, giving it an outstanding balance at that time of $681 million.
As a result, there had been industry talk that CBL might be the first publicly traded mall operator to file for bankruptcy protection.
Cable business news channel CNBC reported Wednesday that CBL entered into a forbearance period with its lenders on July 1 after skipping millions of dollars in interest payments. It did not make an $11.8 million payment on June 1, and did not make an $18.6 million interest payment due that week of June 16.
However, the company made $30.4 million in interest payments in early August, enabling it to stay current on all unsecured debt.
CBL said it has $220 million in cash on hand. Combined with positive cash flow generated by on-going operations, the cash "is expected to be sufficient to meet CBL's operational and restructuring needs."
Bowman Gray IV, a local independent stock broker, said the restructuring support agreement allows for CBL "to not have to arrange for interim debtor-in-possession financing, and the company will not need to seek court approval for things such as executive bonuses, etc."
"This was a smart move to act in anticipation of continued financial stress instead of waiting until they had to file."
Widespread retail pressures
A major trigger to mall ownership and property management bankruptcy filings "is the unraveling and bankruptcy filings of major retail operations that served as anchors for mall," said Brian Marks, a senior lecturer for the Department of Economics & Business Analysis at University of New Haven.
"Many of the retail operations were already under stress prior to COVID-19 and the same could be said for mall ownership.
"The COVID-19 pandemic and associated economic recession, arguably, accelerated the process for retail operations and exposed the weaknesses and viability of the current configuration of mall operations and the inability to cover debt in the absence of rent collection," Marks said.
"We are seeing a domino effect, a ripple effect, if you will."
Marks said a prepackaged bankruptcy tends to be "a sound strategic move" for gaining creditors' support for a major restructuring.
"These filings allow for a more streamlined and financial sound operation in light of the pandemic-induced economic recession," Marks said.
"Prior to the pandemic, certain mall ownership and operators were already seeking opportunities for re-allocation from traditional, big-box and small-box retail stores to ancillary operations such as restaurants.
"To survive post-COVID-19, especially given the overhang that will be associated with concerns about testing, monitoring, social distancing, a pivot, a reconfiguration, in operations seems sensible."
Photos: Hanes Mall in recent years
Hanes Mall signage

Hanes Mall Boulevard extension site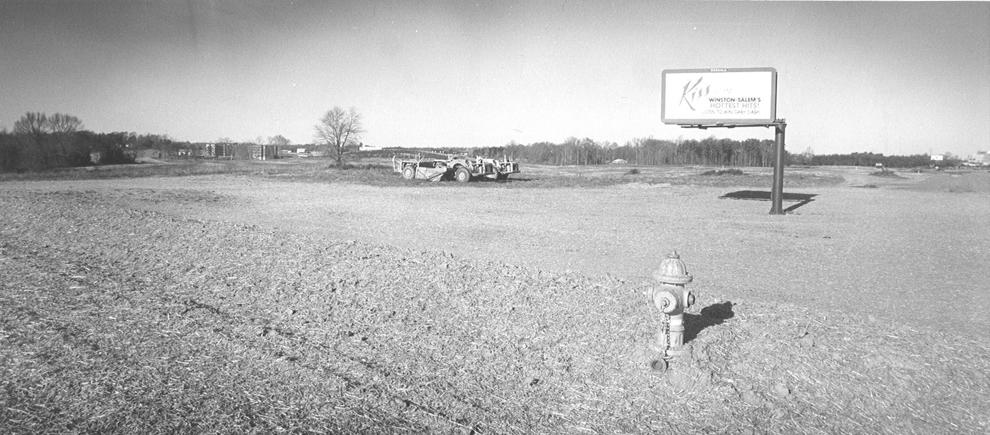 Hanes Mall shopping center site, 1981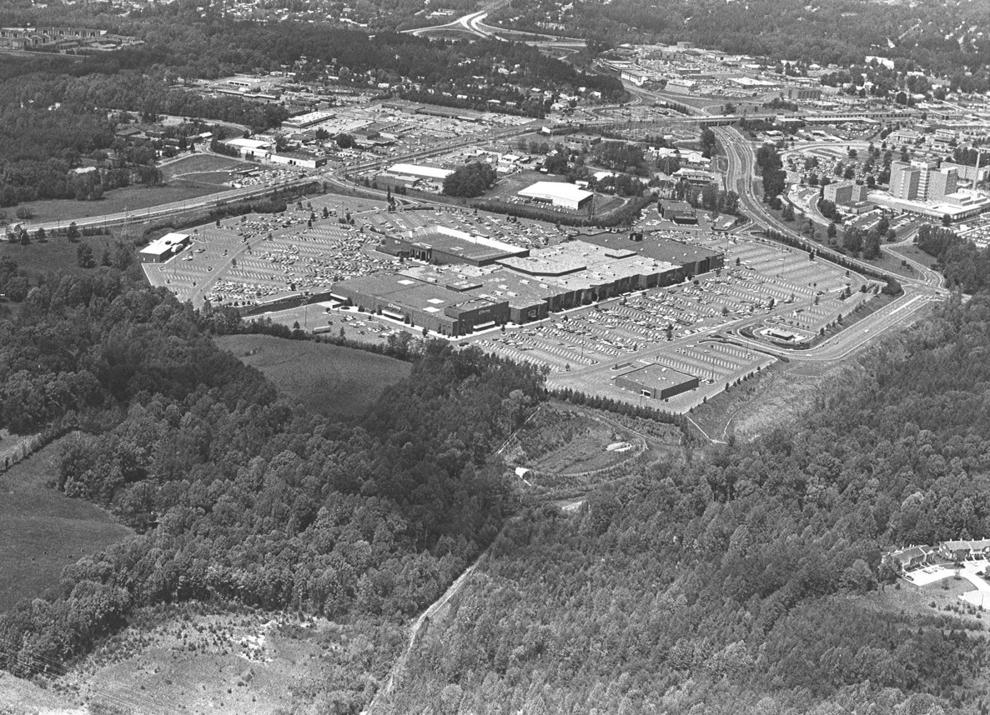 Hanes Mall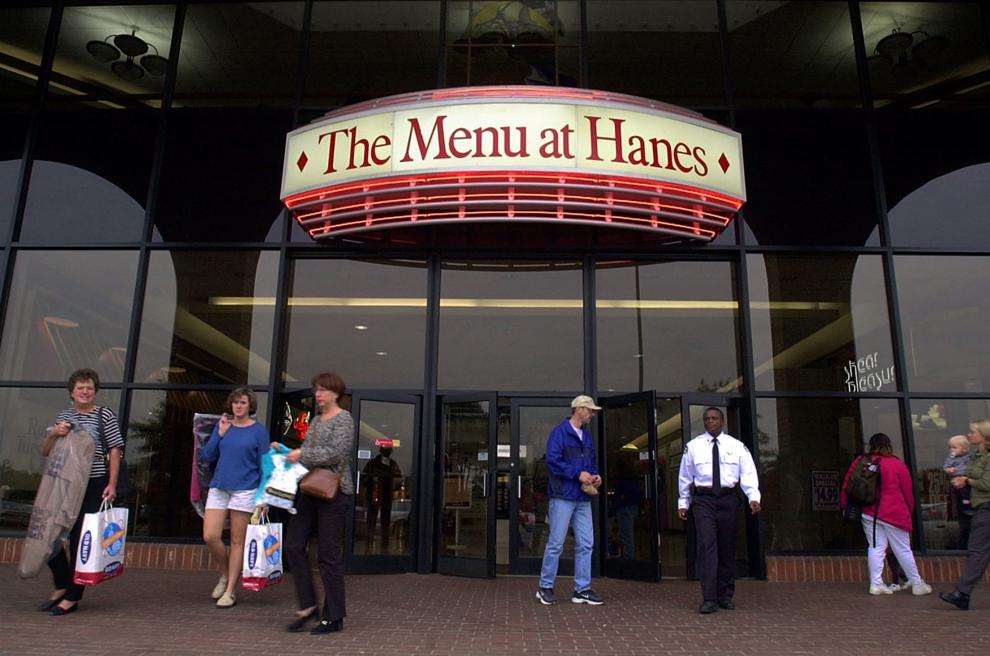 Aerial view of Hanes Mall Blvd. construction, 2001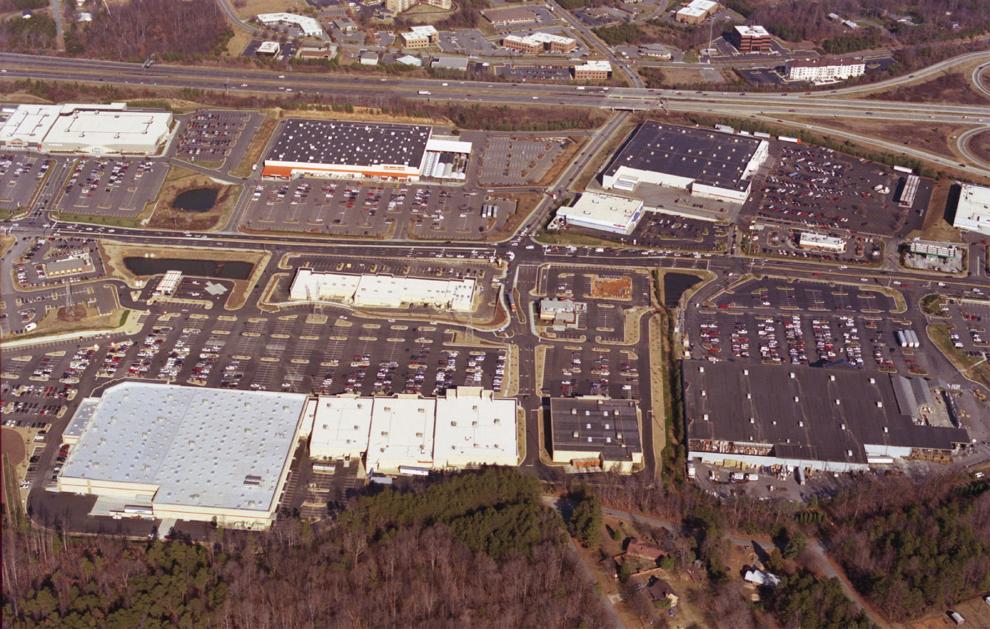 Christmas shopping at Hanes Mall, 2001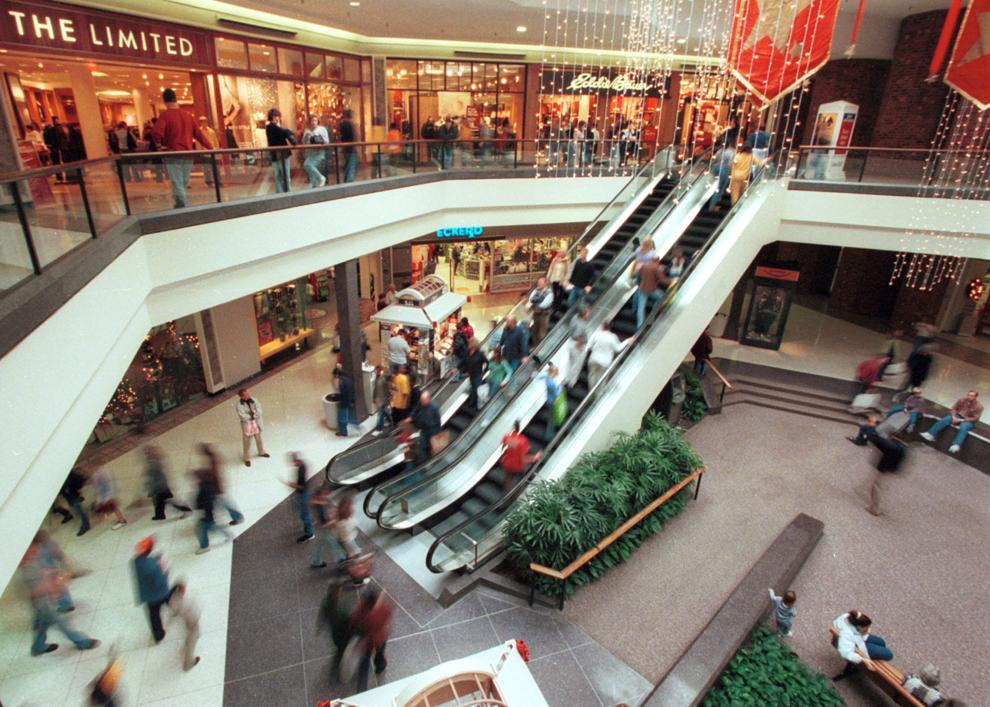 Carosel at Hanes Mall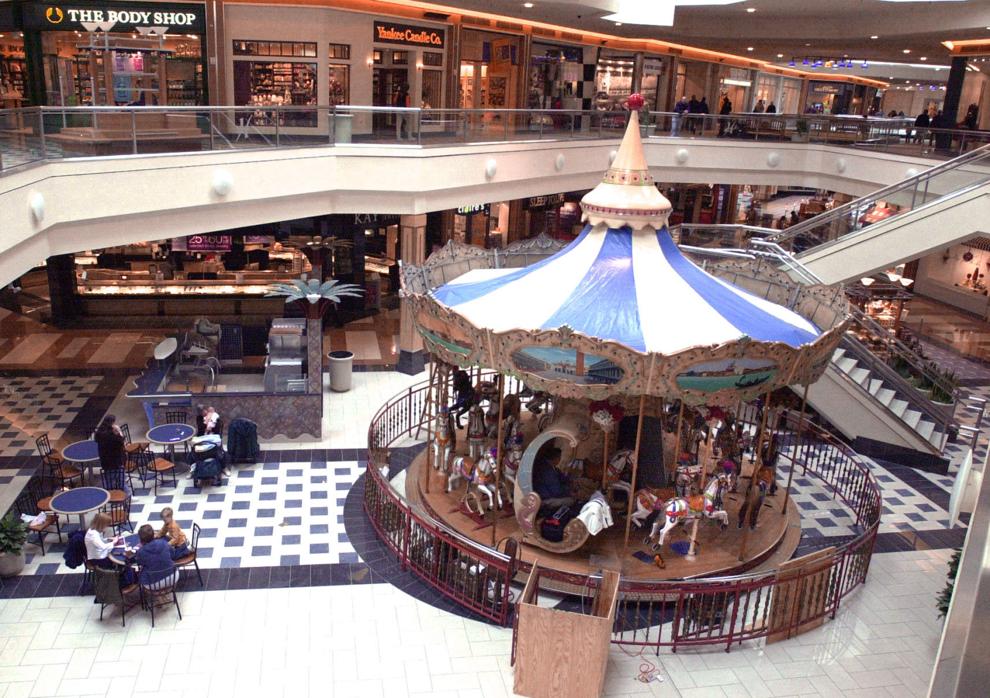 Silas Creek Crossing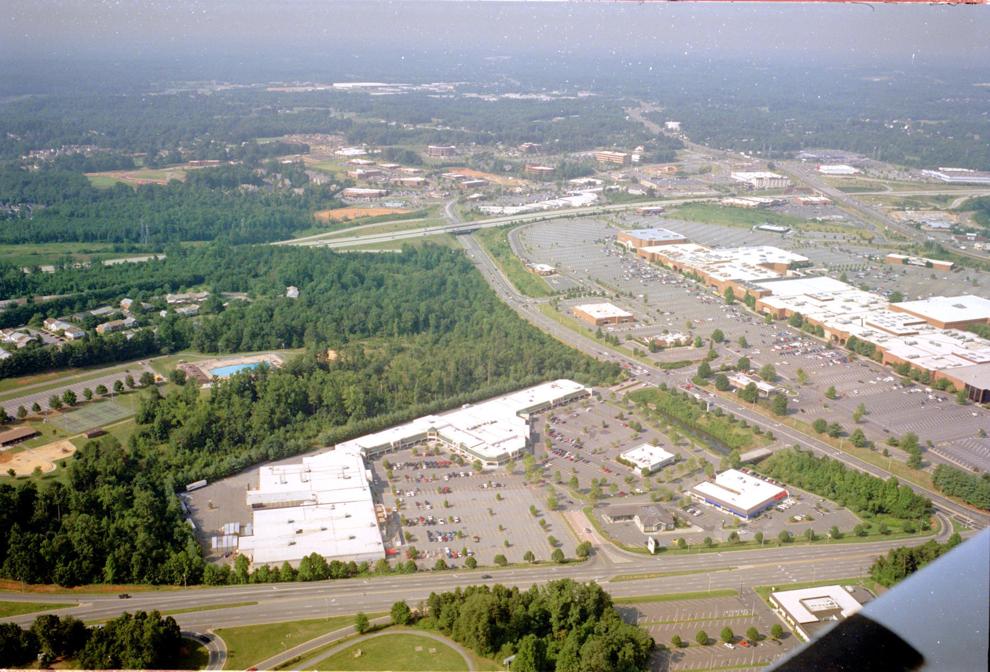 Hanes Mall Food Court, 2002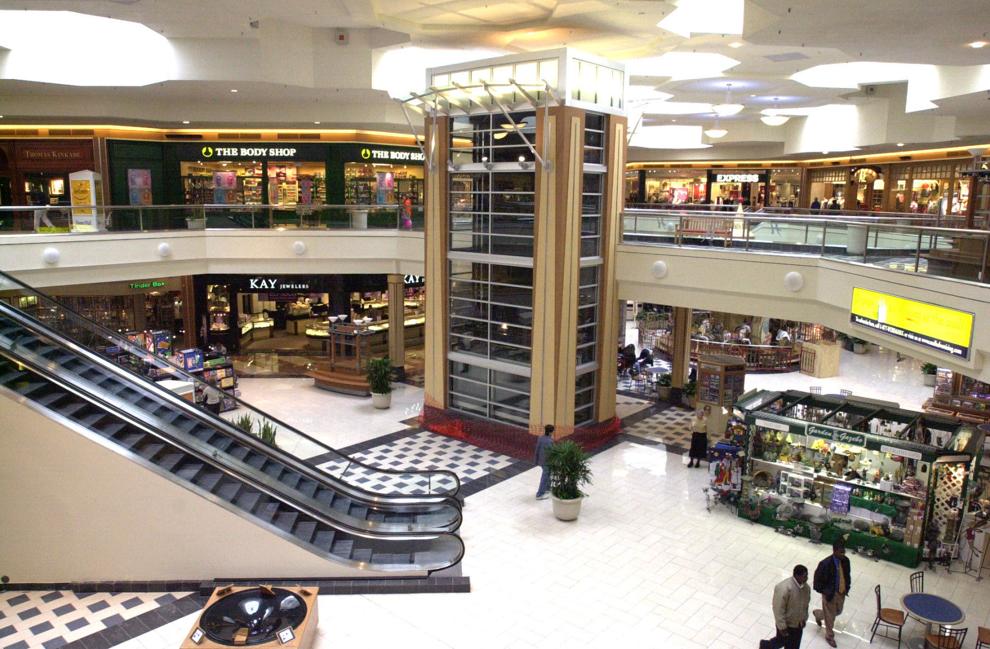 Christmas shopping, 2002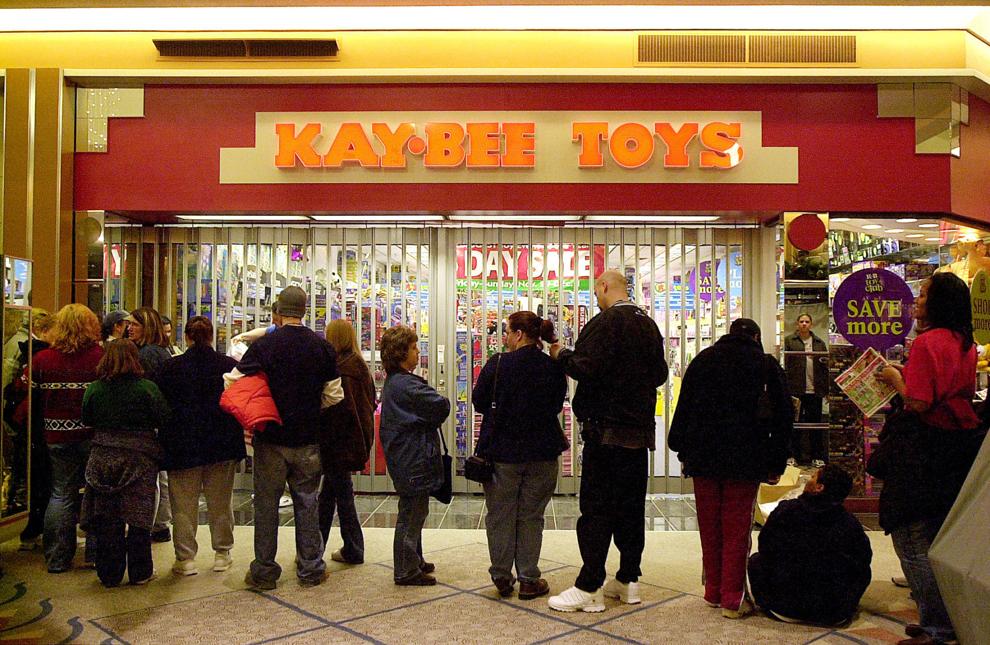 Renovations at Hanes Mall