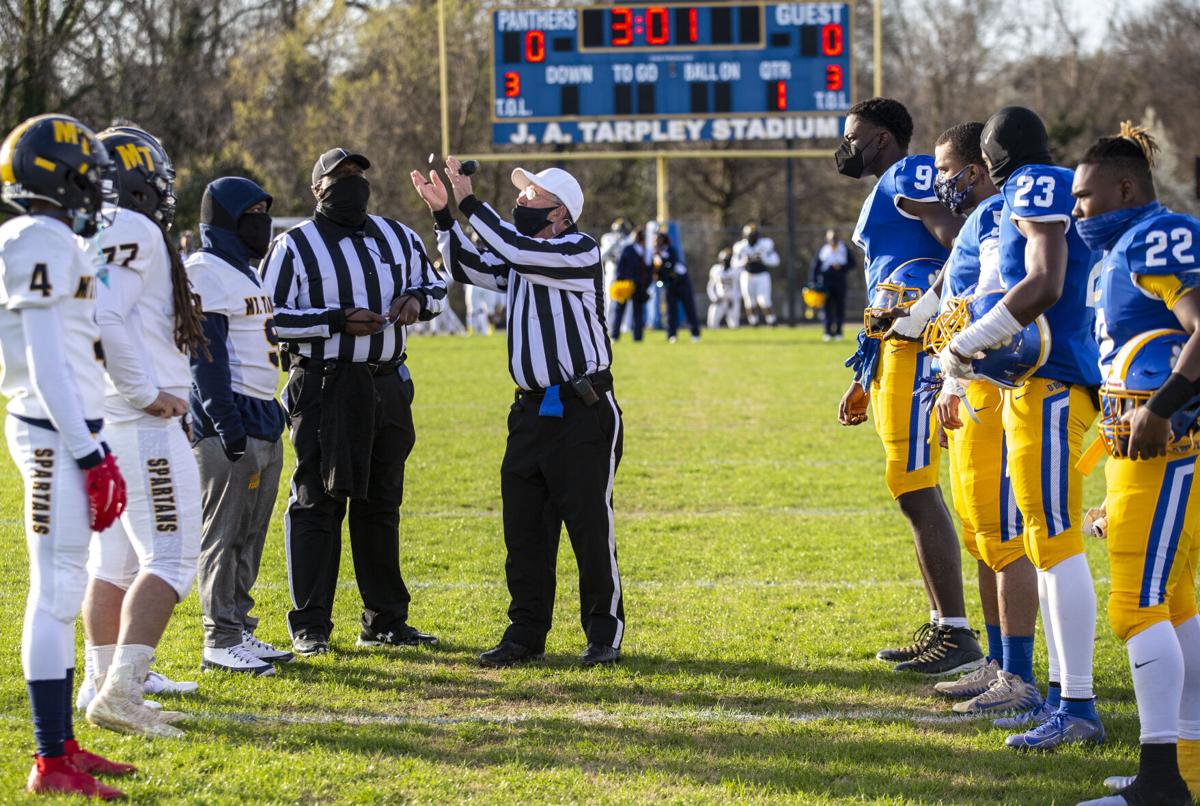 Two state Senate sports-attendance bills, including one affecting Forsyth County, were passed by the Senate on Monday.
Senate Bill 232 and Senate Bill 256 would allow some high-school athletic venues to expand attendance to 50% of their seating capacity. The bills go to the state House for consideration.
SB256 covers Davidson, Davie and Forsyth among the nine counties listed in the bill.
Meanwhile, SB232 has 13 counties that include Alleghany, Ashe, Watauga and Wilkes counties in the region.
Both are local bills, which means they cannot be vetoed by the governor. There is a limit of 14 counties in any local bill.
Forsyth Republican delegation members Sen. Joyce Krawiec and Rep. Donny Lambeth said they support SB256.
SB232 and SB256 have similar language.
They are both focused on high school sports venues, as compared with similar sports-attendance bills in the House that factor in public community colleges and universities.
The bills would expand outdoor seating capacity from 30% — as permitted under an executive order from Gov. Roy Cooper — to 50%.
For venues that don't have an established seating capacity, there could be no more than seven spectators for every 1,000 square feet.
For outdoor sporting facilities that allow spectators to bring their own seats, individuals who sit in their own seats are not counted toward the seating capacity as long as they maintain at least six feet between themselves and anyone outside of their family unit.
The bills would not prohibit schools or school districts from implementing stricter limits on the number of spectators.
K-12 schools would be required to follow the StrongSchoolsNC Public Health Toolkit that debuted on Feb. 2.
Youth and amateur sports programs would follow the interim guidance for administrators and participants as set on Feb. 26.
With football season underway for N.C. High School Athletic Association schools, there has been a sense of urgency to increase the number of fans allowed at games.
Football ticket sales typically are the main funding source for most high school athletic departments.
On March 3, the state House approved two Republican-sponsored sports-attendance bills.
House Bill 128 is a statewide public bill. House Bill 118 is a local bill affecting 14 counties including Davidson. The bills have been sent to the Senate for consideration.
HB128 is the broader of the two in that it goes beyond athletic contests to include graduation and commencement ceremonies and other outdoor extracurricular events.
It would allow up to 50% seating and no less than 30%. For facilities that don't have stated attendance capacity, the limit would be 14 spectators per 1,000 square feet.
Excluded from the capacity limits in HB128 are athletes, graduating students and their family members, school employees, entertainers, such as cheerleaders and band members, and support staff.
Cooper's Executive Order No. 195 on Feb. 24 set outdoor settings at 30% of capacity but did away with a 100-person cap.
Indoor venues with more than 5,000 seats can open at 15% capacity, which affects many college and professional sports facilities in the state, such as the Joel Coliseum, Greensboro Coliseum, Smith Center in Chapel Hill, PNC Arena in Raleigh and Spectrum Center in Charlotte.
HB118, which is focused only high school and youth sports, also covers Avery, Cherokee, Clay, Graham, Macon, Madison, McDowell, Mitchell, Montgomery, Rowan, Stanly, Union and Yancey counties.