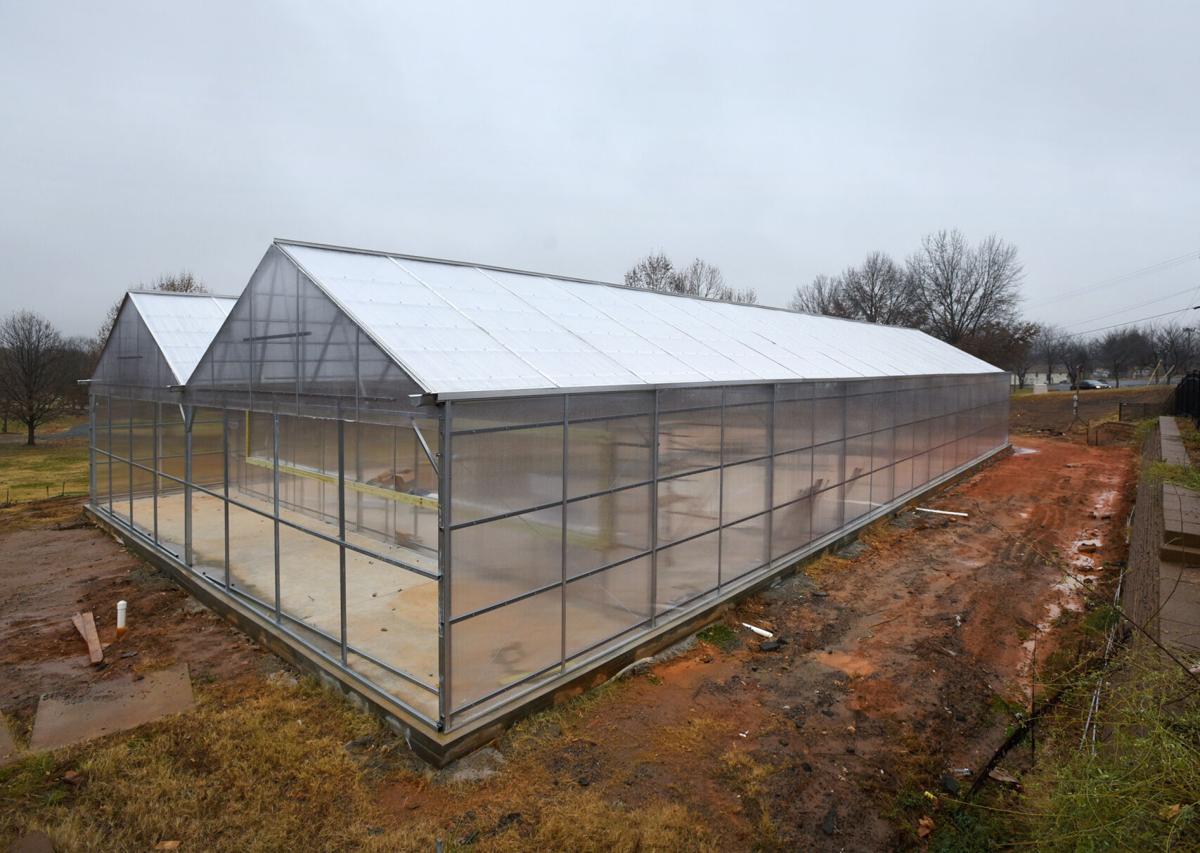 Though he had every right to toss out a smug "I told you so," Councilman Robert Clark wasn't biting.
Five years ago this summer when members of the Winston-Salem City Council voted to spend nearly $1 million in a risky hydroponics farm — they later threw another $500,000 on top of that — Clark was the lone voice to speak in opposition.
No one outside the fringiest, stingiest Scrooge-set could possibly oppose trying to alleviate childhood hunger, food deserts and providing job opportunities. But as a business proposition, dropping more than $1.4 million on such a venture didn't — and doesn't — make a whole lot of sense.
$1.4 million? For wet vegetables?
Year after year, when asked for an update, the same basic answer came back from the developer: By the end of summer. Fall at the latest.
And here we are. July 2021, and no one has taken the first bite out of even a single tomato.
"Five years. When are we going to see some product?" Clark said. "It's the worst decision I've ever seen from a business standpoint. I stand by that."
'Stop digging'
No question, the initial proposal pitched by the Goler Community Development Corporation was audacious. Using cutting-edge technology to build a hydroponic farm in Kimberley Park.
The basic idea is that plants can be grown in water rather than soil, flying cars type stuff that could, in theory, provide fresh vegetables in urban areas when undeveloped land is in short supply.
And to be fair, Goler has a solid track record. The organization developed a 115-unit apartment complex and has been a reliable partner in helping provide affordable housing to seniors and worker training programs at Forsyth Technical Community College.
So if anyone could pull this off, Goler was as good a bet as any — even if it was a long shot. The initial plan unfolded in two parts.
The city agreed in August 2016 to lease to Goler 3 acres of land in Kimberley Park for $1 a year for 25 years. The second, messier part came in the form of a one-time grant for $962,000.
The money for construction and equipment would come from general obligation bonds approved in 2014 by city voters, and the city's Economic Development Fund would cover administration and operational costs.
"I assume we should be up and running by the summer of 2017," said Michael Suggs, Goler's president in September 2016.
Three years later, in May 2019, a companion building adjacent to the hydroponics operation put up by Project H.O.P.E. of Winston-Salem was nearly complete. (H.O.P.E., BTW, stands for Help Our People Eat, an outstanding local nonprofit fighting childhood hunger.)
The tomato farm, such that it was, had been graded and a large pipe, presumably the water supply, jutted up from the bare earth. Stakes marked the future path of a driveway. Weeds had sprouted through the dirt.
"Scott, as you noted, construction has started and we expect it will be complete in late summer," Suggs wrote in an email in May 2019.
When the project stalled — cost overruns, unforeseen expenses, the usual — Council did what Council does. It reached for the city's checkbook; another $500,000 was approved in January 2020.
"There's an old saying," Clark said. "When you find yourself in a hole, you stop digging."
Still hopeful
The hydroponic farm's delays and cost overruns were never a matter of somebody doing something crooked or shady. Goler kept meticulous records and looped in city officials every step of the way.
The money, wrote City Manager Lee Garrity in an email Thursday, is controlled by the city and officials "authorize disbursements as various tasks are completed and invoices received."
Even Clark, the lone elected skeptic of wet tomatoes, appreciates the work Goler has done.
"I have nothing but good things to say about Goler with what they've done with senior housing," Clark said. "Their apartments are very nice. They've done a great job. But this hydroponics is nothing anybody knew anything about."
Suggs acknowledges that a return on investment is long overdue. That much is obvious. He cites the learning curve, a slowdown over concerns of having workers in an enclosed area during COVID and the cost overrun hurdle.
Yet he remains optimistic.
Goler, he said, has hired a new contractor to goose the hydroponics farm along. Walls and a roof have been built since 2019. There has been progress, albeit slow.
A transparent exterior shell is up, and a driveway has been poured. Industrial fans spread across a wall. It looks as if a good deal of interior and finishing work such as landscaping remains.
"This project will be complete before the end of the year and we look forward to partnering with the folks at HOPE and other organizations where we have common interests," Suggs wrote last week.
Still, city officials are watching and have applied hard lessons learned through a locally infamous boondoggle in which a day-care operator who'd blown through an initial $120,000 loan to open a cafeteria-style restaurant sought and received in 2014 an additional $400,000 after hiring unqualified contractors who ripped down a load-bearing wall and managed to make a leaky roof worse. (You cannot make this stuff up.)
"The lease (with Goler) provides the city with the option of termination and entering the property to complete the project," Garrity wrote. "The city has the option of (assessing) the cost of curing any defaults against the tenant."
Five years on, the clock still ticks.