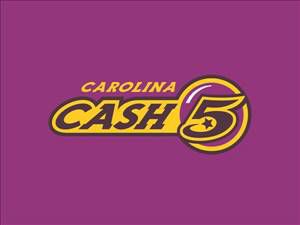 The $1.3 million Cash 5 lottery winner who bought his winning ticket on Leap Day in Jamestown has been identified.
Russell Davis of Jamestown paid $1 at the Quick Mart on West Main Street in Jamestown for his Quick Pick ticket and went home, the North Carolina Education Lottery reported.
"I stopped, like I normally do, to get some things for the house," Davis said. "I saw that the jackpot had gone up, so I got a ticket."
Davis doesn't play the lottery often, but when he does, it's a draw game with a jackpot like Cash 5.
"Normally, I wait for it to go up," he said. "When it goes up, that's when I'll buy some tickets."
He checked his phone the next morning.
"When I saw that all of the numbers matched perfectly, I looked at my phone and to my ticket and back to my phone," he said. "I must've done that about four times."
The winning ticket matched all five numbers in the Leap Day drawing, beating odds of 1 in 962,598.
"It's exciting," Davis said, as he claimed his prize at lottery headquarters in Raleigh.
After state and federal tax withholdings, he took home $975,051. When asked what he'd do with the money he said he'd like to keep it simple.