Forsyth County District Attorney Jim O'Neill announced Wednesday that five former Forsyth County Sheriff's Office detention officers and a nurse at the jail are charged with involuntary manslaughter after John Elliott Neville died in December.
Officers placed Neville in a prone restraint — meaning he was face down and restrained in some fashion — and, as a result, Neville was unable to breathe, which caused a brain injury that would eventually kill him, according to O'Neill. There is video of the incident, but it has not been publicly released.
Involuntary manslaughter is the unintentional killing of a person by someone else and can involve allegations of criminal negligence, meaning that the defendants showed disregard or indifference for the safety and rights of someone else.
O'Neill said Neville suffered some kind of medical problem while he slept and was taken into an observation room so that detention officers and a nurse could determine what was wrong. It was over the next 45 minutes that Neville suffered the injuries that led to his death as detention officers unsuccessfully tried to take his handcuffs off, O'Neill said.
The most damning portion of the unreleased video contains an exchange between Neville, who said, "I can't breathe" at least 10 times and the response, at least twice, was "Come on, buddy, if you can talk, you can breathe," according to three independent sources familiar with the investigation.
That phrase, "I can't breathe," is the same one uttered by George Floyd, a Black man who died after a white Minneapolis police officer placed his knee on Floyd's neck for nearly 9 minutes. Floyd's death has fueled protests in Winston-Salem and around the country.
"I can't breathe," was also the phrase heard from Eric Garner, a Black man who died in New York in 2014 after a police officer held him in a chokehold. The New York Times recently documented at least 70 different cases where people who died while in law-enforcement custody uttered the words, "I can't breathe."
Wednesday's announcement came more than seven months after Neville died. The sheriff's office did not publicly acknowledge Neville's death until June 26.
Jailers charged
The five detention officers charged are Lt. Lavette Maria Williams, 47; Cpl. Edward Joseph Roussel, 50; Officer Christopher Bryan Stamper, 42; Officer Antonio Maurice Woodley Jr., 26; and Officer Sarah Elizabeth Poole, 36. Arrest warrants all list their addresses as the Forsyth County Sheriff's Office, and they were all released on $15,000 unsecured bonds. Their next court date in Forsyth District Court is July 23.
Michelle Heughins is the name of the nurse, Brad Stanley, special assistant to the sheriff, said. Heughins had not been officially served with the arrest warrant late Wednesday.
Out of all the officers charged, Williams has worked at the sheriff's office the longest, for 20 years. Williams and Woodley are Black. The rest of the officers are white.
The Forsyth County Sheriff's Office and the jail's medical provider, Correct Care Solutions, have been sued several times over inmates who have died at the jail. Currently, two lawsuits, one in federal court and one in Forsyth Superior Court, are pending in the case of two Winston-Salem men who died in May 2017.
Neville, 56, of Greensboro, died Dec. 4, four days after Kernersville Police arrested him on a misdemeanor charge of assault on a female.
O'Neill said that on Dec. 2, 2019, Neville suffered an "unknown medical condition" as he slept in his cell. He fell from the top bunk to the concrete floor. Jail detention officers and the on-call nurse went to Neville's cell.
"Upon arrival, the detention officers, as well as the on-call nurse, found a disoriented and confused John Neville," O'Neill said at a news conference held in Courtroom 5A in the Forsyth County Hall of Justice on Wednesday. "The decision was made to move Mr. Neville to an observation cell to try to determine what was causing his distress. It was over the next approximately 45 minutes that Mr. Neville would sustain injuries that would cause him to lose his life."
Neville was taken to Wake Forest Baptist Medical Center in the early morning hours of Dec. 2, 2019, and he died on Dec. 4, 2019. The next day, Forsyth County Sheriff Bobby Kimbrough asked the State Bureau of Investigation to conduct an investigation, according to Kimbrough and O'Neill. An autopsy was performed, but Dr. Patrick Lantz and Dr. William Harrison of Wake Forest Baptist Medical Center were not able to immediately determine a cause of death.
The Construction Section, a division of the N.C. Department of Health and Human Services, typically investigates when an inmate dies at a county jail. But it did not investigate in this instance because when Neville died at the hospital, he was no longer an inmate at the jail. The sheriff's office released Neville from custody on an unsecured bond shortly after he arrived at the hospital.
SBI Special Agent in Charge Scott Williams completed his investigation and turned over his findings in April.
Lantz, who performed the autopsy, turned over his findings recently to the DA's office. The autopsy report was not immediately available on Wednesday but is expected to be made public.
The DA's office was provided the video of events surrounding Neville's death. O'Neill said Wednesday that, after consulting Neville's family, the video won't be publicly released anytime soon, if ever.
Lantz concluded that Neville died of "complications of hypoxic ischemic brain injury due to cardio-pulmonary arrest due to positional and compressional asphyxia during prone restraint." In other words, Neville was in a prone position and was being restrained in a manner that prevented him from breathing. That caused his heart to stop pumping blood and led to a brain injury from which he died.
O'Neill said he has spoken to Neville's family. Neville's son, Sean Neville, and his daughter, Brienne Thornton, both sat in a jury box as O'Neill spoke, along with their attorneys, Michael Grace and Chris Clifton.
"We talked about the cause and manner of death of their father, and we have all shed a few tears over these circumstances, collectively and privately," he said.
'A tragic situation'
Forsyth County Sheriff Bobby Kimbrough said he had been struggling with the situation.
"I want to say that good men and women made a bad decision that day and as a result a good man died," Kimbrough said. "And for that, that's a tragic day and a tragic situation — good people trying to do the right thing."
Kimbrough said he walked with his former detention officers to the magistrate's office where they were booked and charged.
"As we walked into the magistrate's office, what they said to me … they said 'Sheriff, tell them we meant their father no harm. We were trying to assist and help,'" Kimbrough said.
Kimbrough apologized to the Neville family for mistakes made that day, and said, as sheriff, he takes personal responsibility.
Michael Grace, who represents the Neville family and estate, commented on the secrecy surrounding the investigation, and indicated his clients, Neville's children, were OK with it.
"Mr. O'Neill promised me that if I would ask my clients to be patient, to ask my family to just hold steady, that he would allow the entire investigation to be complete, that he would seek justice," Grace said. "Today he has brought a measure of justice to this process."
Grace said he and Kimbrough had private conversations about transparency and that Kimbrough said he would take the public blame for any public outrage over lack of transparency.
Grace also asked for the public to respect the Neville family's privacy and to let the criminal cases play out in court to their fullest extent. Grace said he would not answer questions about the case at this time.
O'Neill cites importance of police
O'Neill and Kimbrough said they could not answer additional questions, citing the pending criminal case. O'Neill said he has a special responsibility to ensure that the criminal defendants have a fair trial.
David Freedman and Stuart Brooks, attorneys who are representing Roussel, attended the news conference. Freedman urged people to be patient and said that his client, a 30-year law-enforcement veteran, is presumed innocent until proven guilty.
O'Neill, who is running for N.C. Attorney General as a Republican, made clear that he sees John Neville's death as an aberration.
"It is important to keep in mind that one of the most difficult and challenging jobs in the criminal justice system is that of a detention officer," he said. "A detention officer is called upon to care after their brothers and sisters who often find themselves at the lowest point of their life, waking up in a detention center. They have a very difficult job and, across this country, hundreds of thousands of law-enforcement officers put on a bullet-proof vest to come to work."
He said "society would cease to exist" without detention officers and law-enforcement officers available to protect and serve the community.
O'Neill said his office and investigators sought to bring justice to Neville's family.
"The time is always right to do what is right," O'Neill said, quoting the Rev. Martin Luther King Jr., "and I pray that we have done that today. We cannot answer any further questions about this case."
O'Neill, Kimbrough, Neville's family and their attorneys then left the courtroom.
John Neville death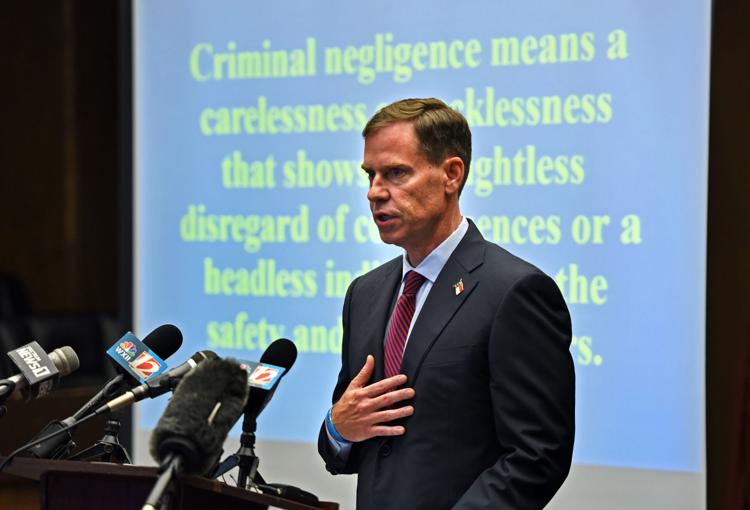 John Neville death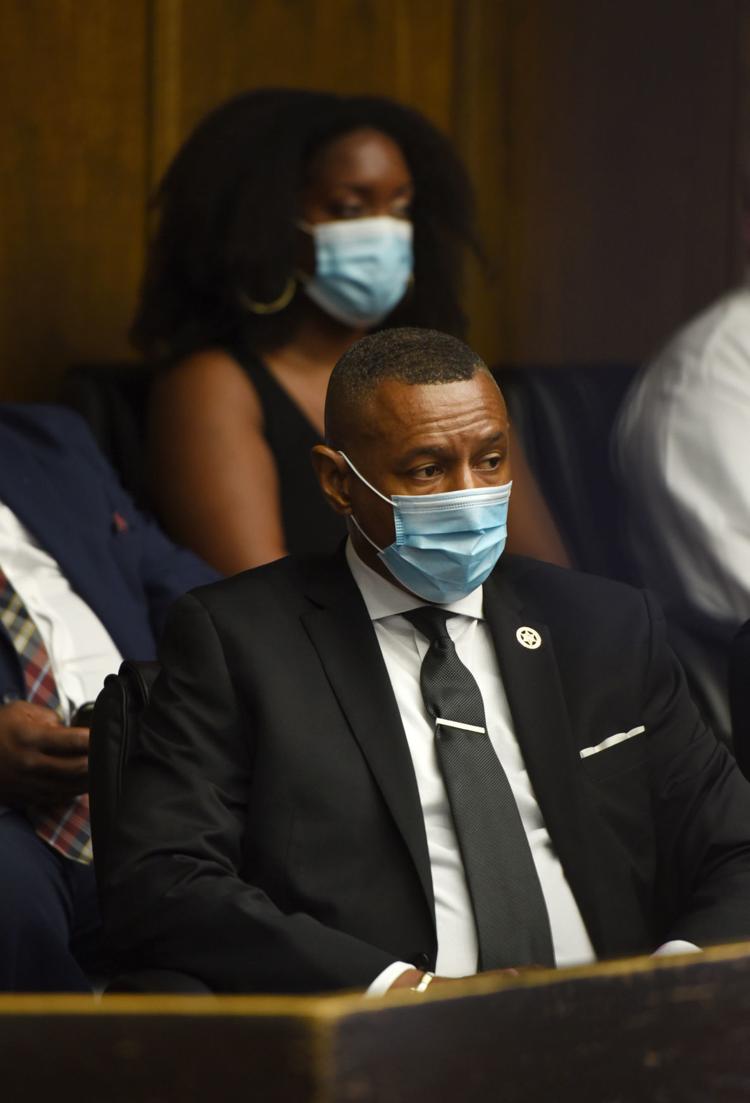 John Neville death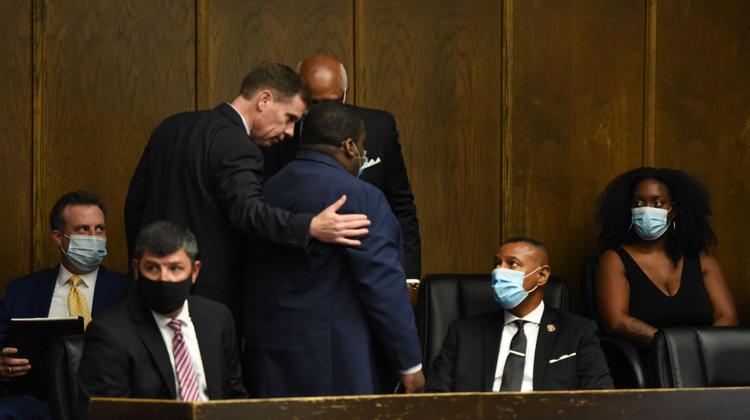 John Neville death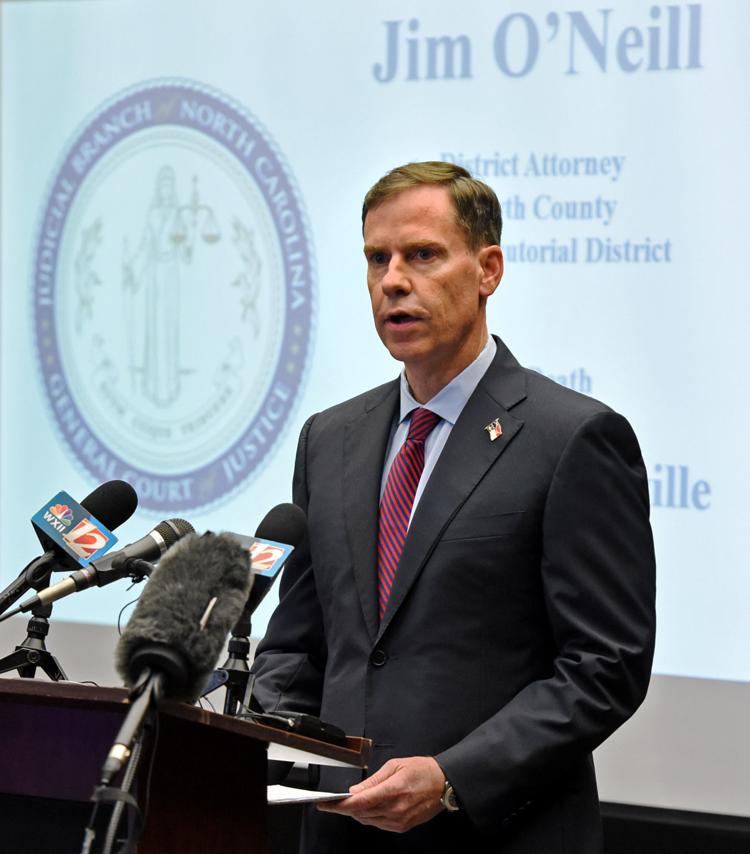 John Neville death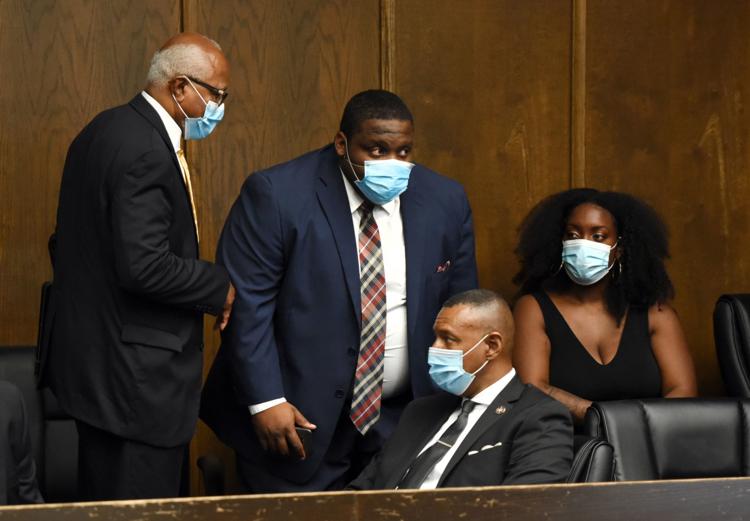 John Neville death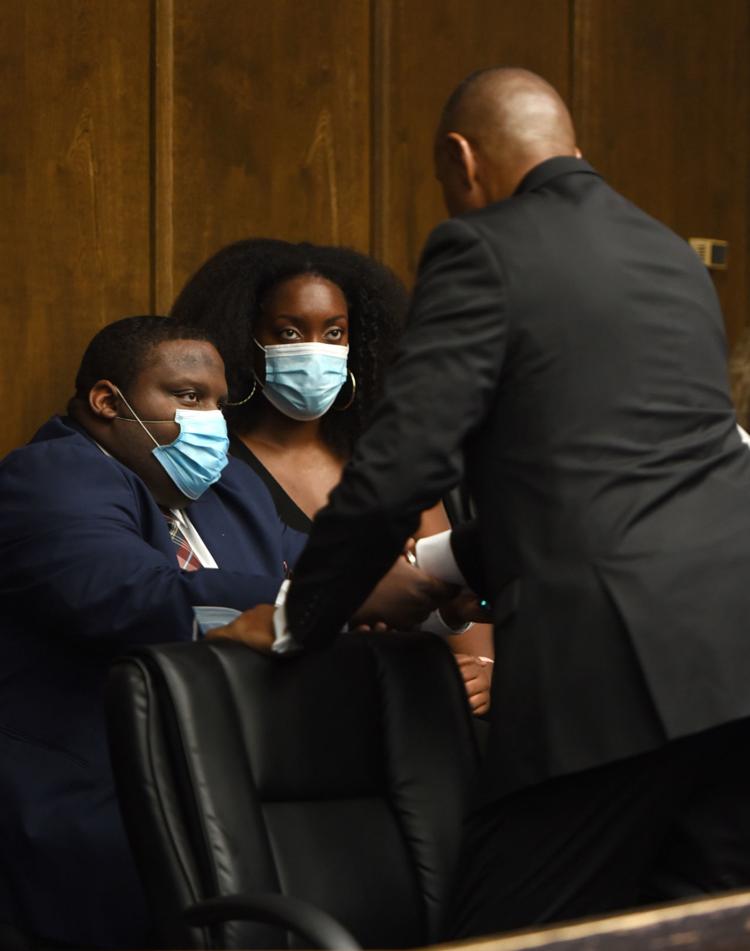 John Neville death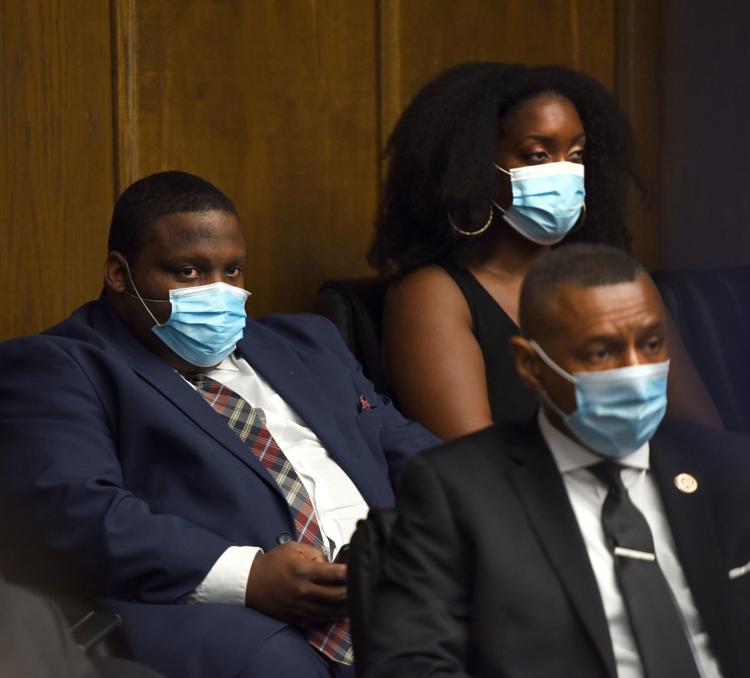 John Neville death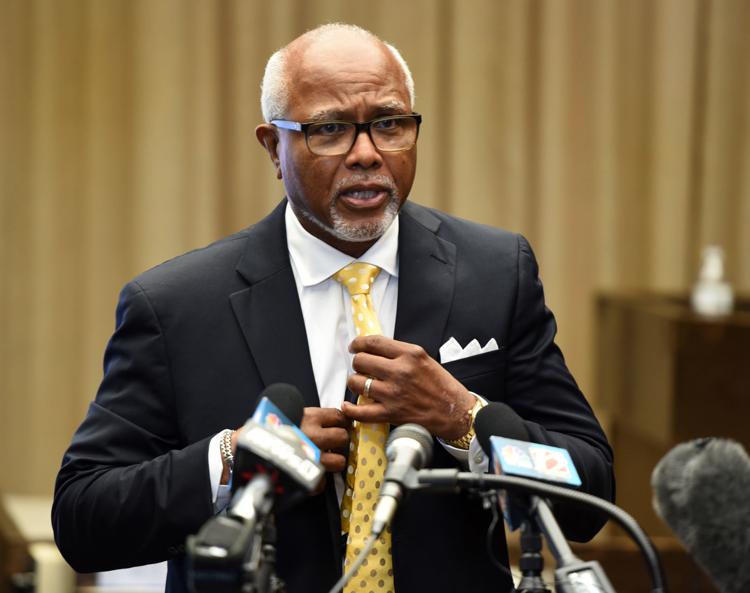 John Neville death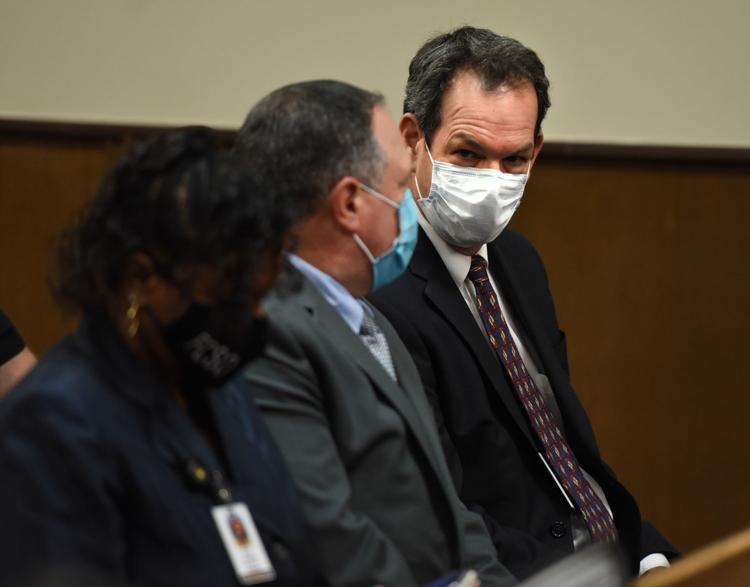 John Neville death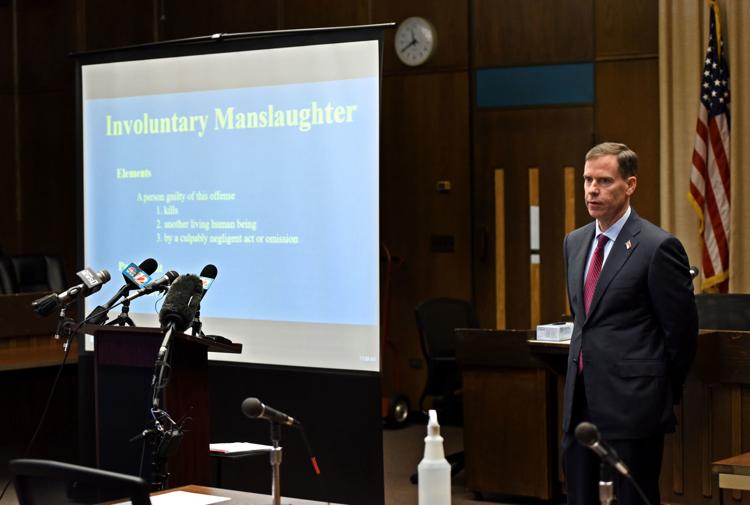 John Neville death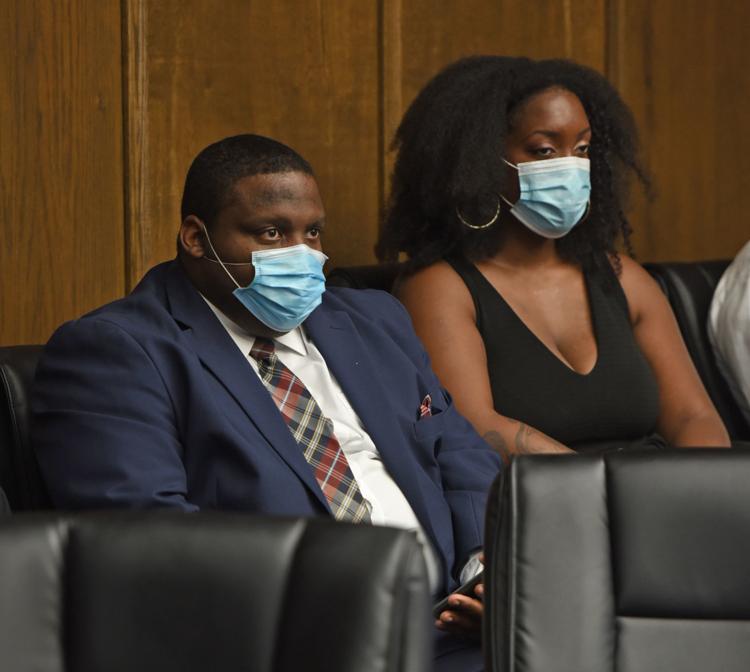 John Neville death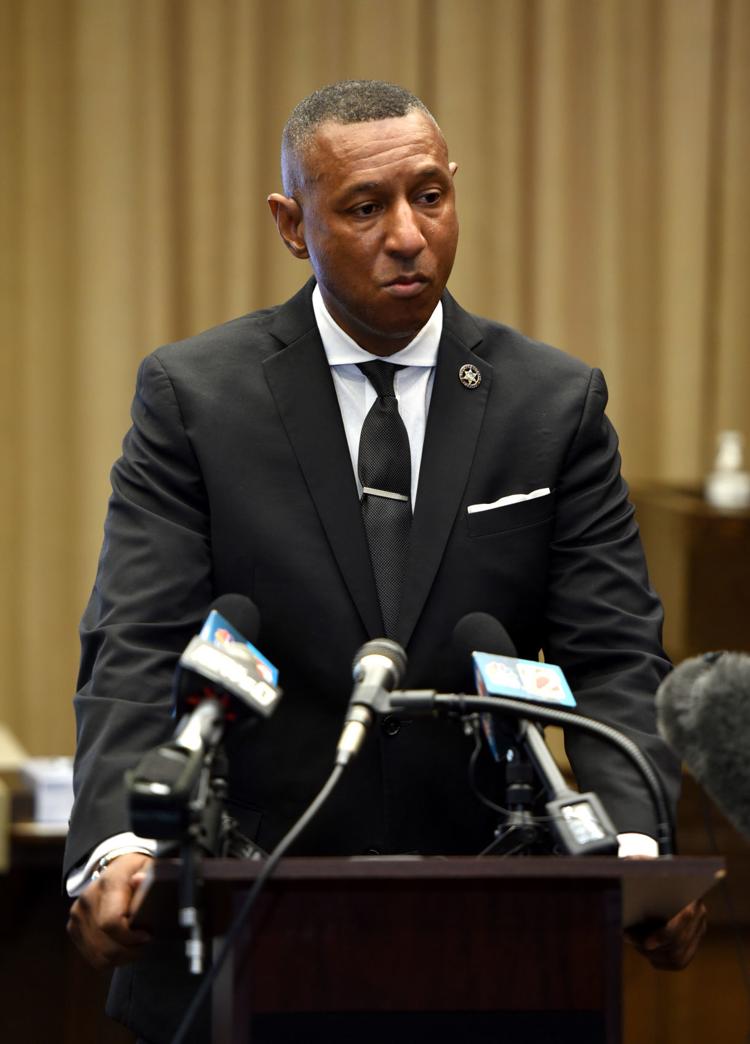 John Neville death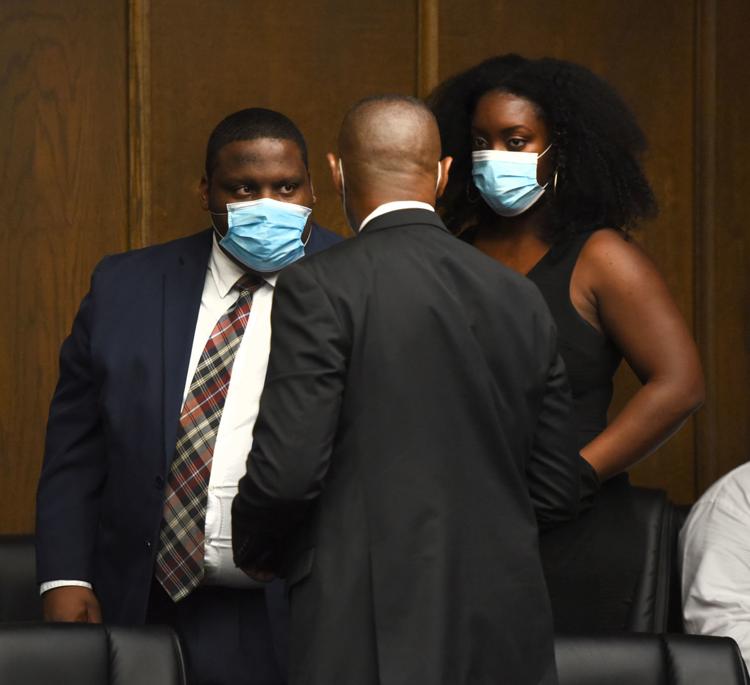 John Neville death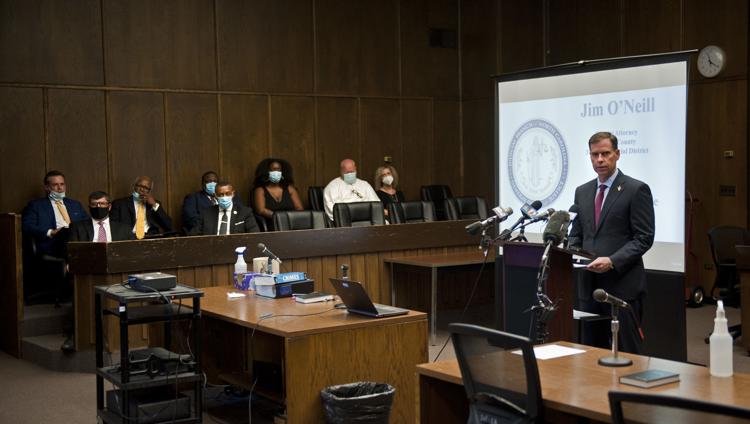 John Neville death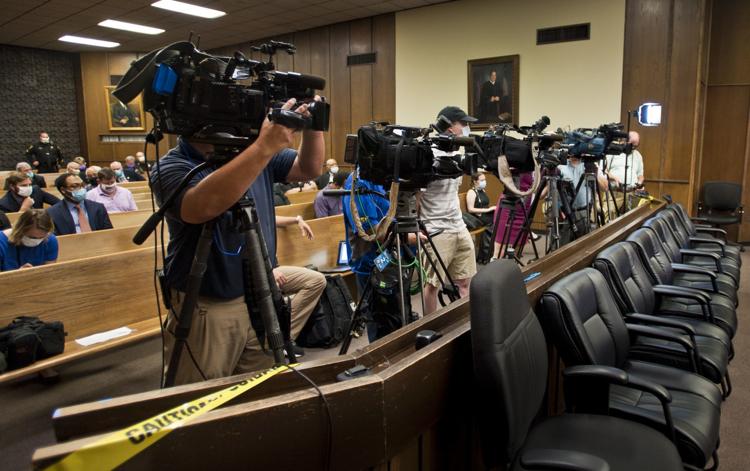 John Neville death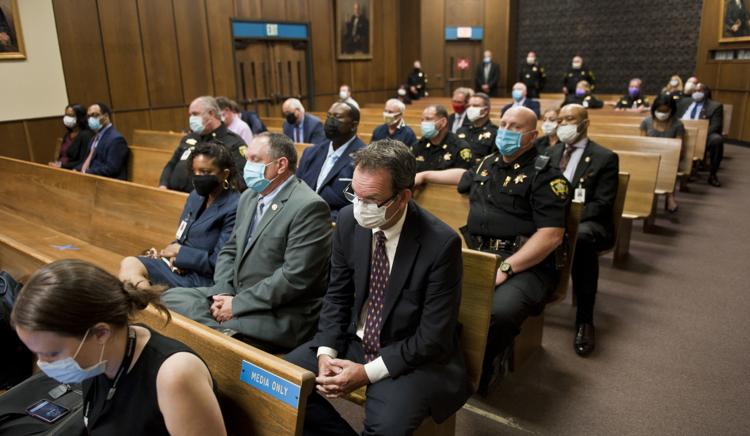 John Neville death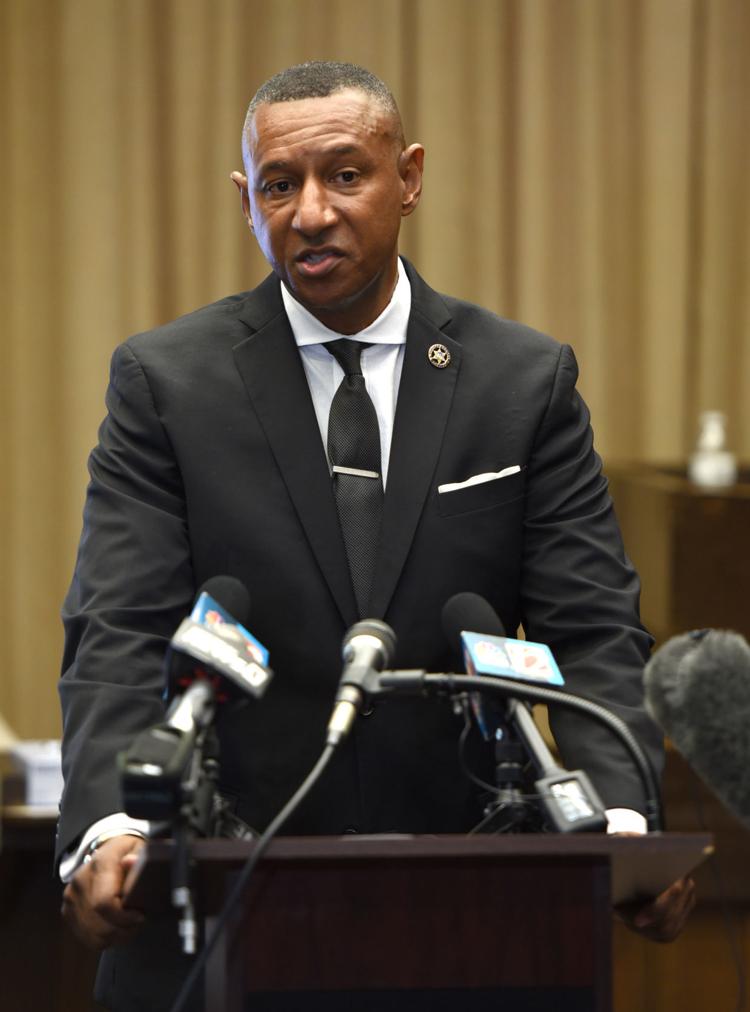 John Neville death
John Neville death