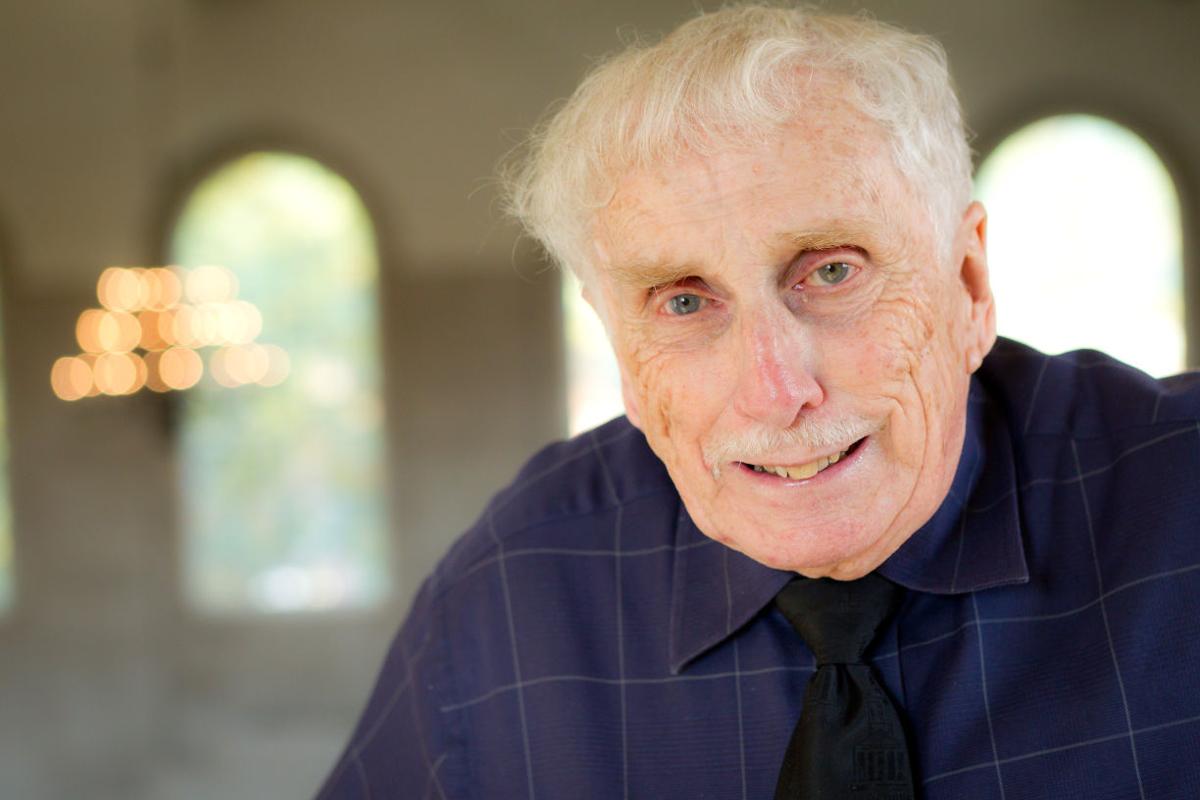 In Winston-Salem, James Dunn will be remembered for the generosity, extensive knowledge and unwavering convictions on display during his 16 years as an adjunct professor of Christianity and public policy at the Wake Forest University School of Divinity.
That was just his retirement, though.
By the time Dunn moved to Winston-Salem in 1999 to teach at Wake Forest, he had already made a name for himself nationally as one of the leading voice among American Baptists and as an outspoken advocate for religious freedom and the separation of church and state.
Dunn, who retired from teaching just last year, died Saturday from complications associated with a heart condition.
Bill Leonard, a long-time friend and founding dean of the School of Divinity, said Dunn celebrated his 83 rd birthday just a few weeks ago among friends.
"His body was weakening, but his mind was just as sharp as we all knew it," Leonard said. "He had a rich life, and so many friends."
Leonard counted himself among those friends. He had known Dunn for more than 40 years and recruited him to teach at Wake Forest when the School of Divinity was founded. Leonard has since retired as dean, but still teaches and currently holds the James and Marilyn Dunn Chair of Baptist Studies.
"James Dunn was a legend among Baptists in America," Leonard said.
He gained that reputation first in his home state of Texas, where he was born a raised a Southern Baptist. He served more than a decade as the executive director of the Christian Life Commission of the Baptist General Convention of Texas before moving to Washington, D.C. to lead the Baptist Joint Committee, a lobbying group for a number of Baptist denominations.
In was during his nearly 20 years at the BJC that Dunn's voice was heard the loudest. Amid controversy and pushback – including the split of the Southern Baptist Convention from the BJC in 1991 – Dunn did not waiver from his deeply held beliefs in the importance of religious liberty and the importance of the separation of church and state. Leonard said Dunn was an "unashamed advocate" for those causes -- and an "outspoken critic" of forces on the opposing side.
At one time, that included President Ronald Reagan. Dunn spoke out against Reagan's school prayer bill, fought for equal access to religion for all people and helped shape the national conversation on religious freedom. He was instrumental in the Religious Freedom Restoration Act of 1993, which passed Congress nearly unanimously and was signed by President Bill Clinton. Dunn maintained friendships with the Clintons and with President Jimmy Carter, Leonard said.
When Dunn came to Wake Forest in 1999, he was teaching one course each semester, including a required Christian ethics course and a course called "God and the New York Times: Religion in Contemporary America." Leonard taught the class with him and said it was "some of the most fun teaching I did."
He also took students on a trip to Washington, D.C. each year. Gail O'Day, current Divinity Dean, said Dunn's connections in the capital were a boon for her students.
"They had opportunities they never would have had without him," she said.
O'Day said students also benefitted from Dunn's generosity. He shared both his time and knowledge, mentoring many young students.
"He cared so much about students, the next generation," O'Day said. "He was very personal and giving with the students so he was beloved by the students."
The loss is two-fold, O'Day said: both the man and the mind.
"His faith defined who he was and his religious commitments and convictions defined who he was," she said. "We'll miss that liveliness and that perspective."