A judge has ordered the release of two videos that capture the moments at the Forsyth County Jail that ultimately led to John Elliott Neville's death in December 2019. 
The decision Friday came as a result of a petition filed by 11 news organizations, including the Winston-Salem Journal, the News & Record in Greensboro and the New York Times. The News & Observer filed the initial petition. The news organizations will get copies of the videos by noon on Aug. 5. The videos must be edited to blur the face of another inmate and to blur any images of certain exposed body parts. 
Neville's death sparked protests over the past several weeks in Winston-Salem and has garnered national attention. According to an autopsy report, Neville, 56, of Greensboro, died as a result of a brain injury that came about because his heart stopped beating, depriving his brain of oxygen. He asphyxiated while detention officers placed him in what is known as a hog-tie restraint position after he suffered some kind of seizure that caused him to fall from his top bunk to the floor of his cell. 
He told detention officers 24 times that he could not breathe, Michael Grace, an attorney for the Neville family, said during a court hearing Wednesday on the petition. Detention officers also made jokes and were heard laughing during the incident, Natasha Martin, one of John Neville's daughters, said in an interview with WGHP/Fox 8, Winston-Salem Journal's newsgathering partner. 
The Forsyth County Sheriff's Office did not inform the public about Neville's death until June 26, prompted by questions from the Winston-Salem Journal. Sheriff Bobby Kimbrough Jr. has said he didn't say anything about Neville's death at the request of the family. He said Wednesday that he stands by the family's support of the videos' release.
Judge cites delay
In his ruling, Judge R. Gregory Horne took note of the delay in informing the public. 
"And while the Court acknowledges that the decision not to publicly report the death was made by Sheriff Kimbrough at the request of the grieving family, this extended delay in reporting only deepens the compelling public interest in a death allegedly caused by the actions of Forsyth County detention officers or personnel," Horne wrote. "These alleged actions, occurring while Mr. Neville was in custody, relate to a matter of significant local, state and national public interest and the release of the recording is necessary to advance a compelling public interest."
Initially, Neville's family opposed the release of the video, but indicated that they had changed their mind in a statement issued Tuesday through Grace and another attorney, Chris Clifton. 
John Neville's five children — Sean Neville, Brienne Neville, Kristopher Brown-Neville, Natasha Martin and Tre Stubbs — attended Wednesday's hearing in Forsyth Superior Court. 
In a statement Friday, the family thanked Horne for his ruling. 
"While we are pleased with his decision, we are mindful of the emotional impact it will have on our family for the public to see the video of our father's final moments," they said. "We appreciate Sheriff Kimbrough's continuing efforts to support our wishes and the courage that District Attorney Jim O'Neill has exhibited in handling this tragic situation." 
They continued: "Next Wednesday will be an emotional day not only for us but for so many others in the city, state and across the country. We would like to reiterate our strong desire that any protests be peaceful and honorable and free from violence or destruction in any form towards businesses, property and citizens including the individuals who have been charged in our father's death. Justice for our father will not result from violence, pain or suffering."
Clifton said the family is anticipating the emotion and the outcry that will come from the videos' release. He said "they are unified in their desire to see their father's (death) not be in vain and that some actual changes in the system come."
In an interview that aired Wednesday, Martin told WGHP/Fox 8 that she saw the video Wednesday and watched her father plead and beg detention officers to turn him onto his back so he could breathe. 
"The biggest takeaway, the one that struck me, (is that) they were making jokes and laughing over our dad while he's in duress," she said. "(They) made jokes about the handcuffs."
At one point, a key breaks while detention officers are trying to remove the handcuffs, and an officer said, "That's coming out of your paycheck."
Martin said she didn't understand why the detention officers never took her father to an infirmary if he was having a medical emergency. And then, when they are taking him out of a cell and getting ready to transport him to the hospital, other inmates start singing "Amazing Grace." 
"You equate that song some of the time to a funeral," she said. 
DA opposed release
O'Neill and attorneys for the defendants opposed the release, arguing it would hurt the chance for a fair trial. At least one of the attorneys, J.D. Byers, who represents Stamper, said his client's safety might be threatened if the videos are released. 
The attorneys also argued Wednesday that their clients' reputation would be negatively impacted by the release. 
"My concern for the safety of my client has not changed. But the judge has made his decision and I respect the rule of law. We made our arguments and he gave us a full hearing," Byers said Friday. "If the video is looked at in its entirety, it tells a different story than what we've heard so far. You will see (detention officers) doing what they were trained to do."
Nils Gerber, who represents Woodley, echoed those sentiments.
"I believe the video in its entirety will not show a case like what's happened in Minneapolis," he said, referencing the George Floyd case. "This is totally different. The full video will show that everybody was trying to help this man. My position is that (Woodley) did nothing wrong and in fact did everything right."
David Freedman, who is an attorney for Roussel, said he wanted the community to see the video in its entirety and not in snippets. 
"I respect and understand (the judge's) concerns for our community and believe he made the decision he thinks is in the best interest of the community."
"They will see a man's tragic death, but one that's accidental and unintended," he said. "It will show my client and the other detention officers doing what they were trained to do in trying to render aid to Mr. Neville as he was in medical distress."
O'Neill could not be reached for comment Friday.
Triad Abolition Project and the Unity Coalition have held marches in downtown Winston-Salem and for more than two weeks have done an occupy-like protest at Bailey Park, demanding answers from Kimbrough and O'Neill. They said in a statement Friday that they have respected the family's wish not to have the videos released.
"We understand the trauma associated with Mr. Neville's family having to publicly relive their grief, and also know the trauma associated with Black people being consistently exposed to brutality against people that look like them," the group said in a statement. "Now that the family has since decided to support efforts to release the video, we support their agency in making that difficult decision."
Black Lives Matter Winston-Salem applauded the judge's decision in a Facebook post. The group explicitly demanded the video's release but issued an apology Wednesday for not consulting the family before doing so. 
Mike Tadych, the attorney who represented the media coalition, thanked Horne for the decision, saying it was a triumph for transparency. 
"There is a compelling public interest in what happened," he said. "Hopefully, the recordings to be released next week will begin to answer that and many other questions."
NevilleKids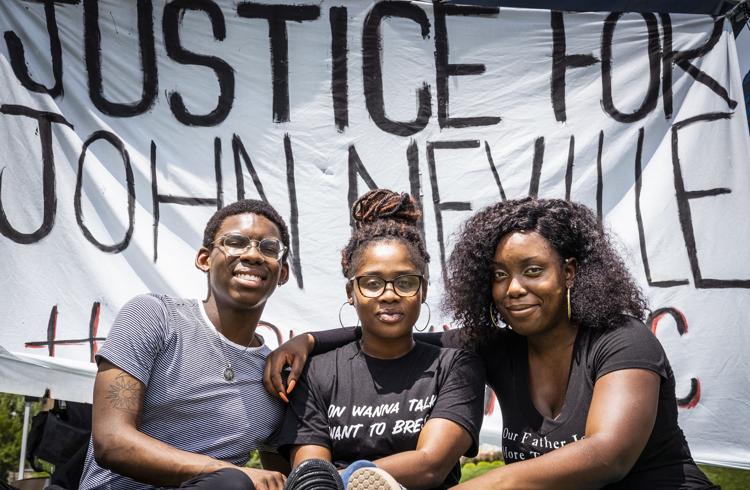 John Neville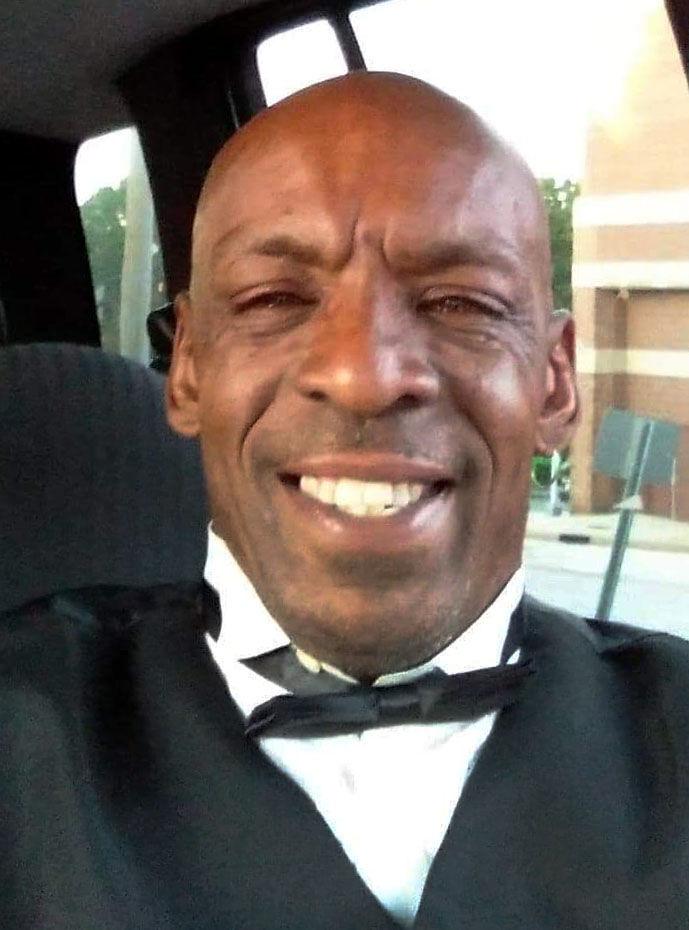 John Neville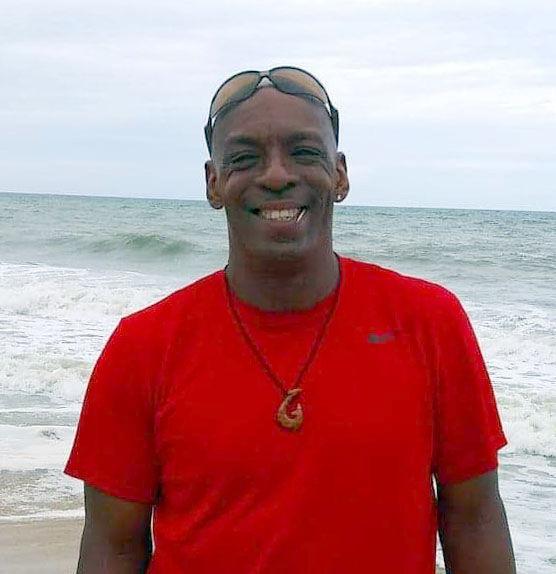 John Neville family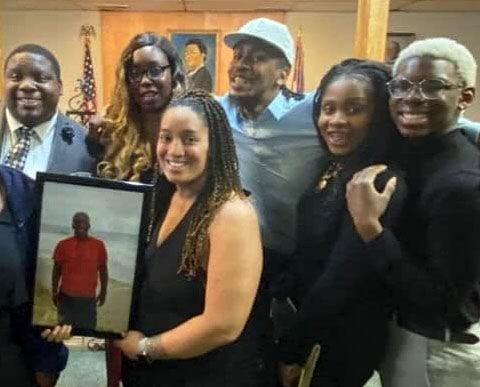 John Neville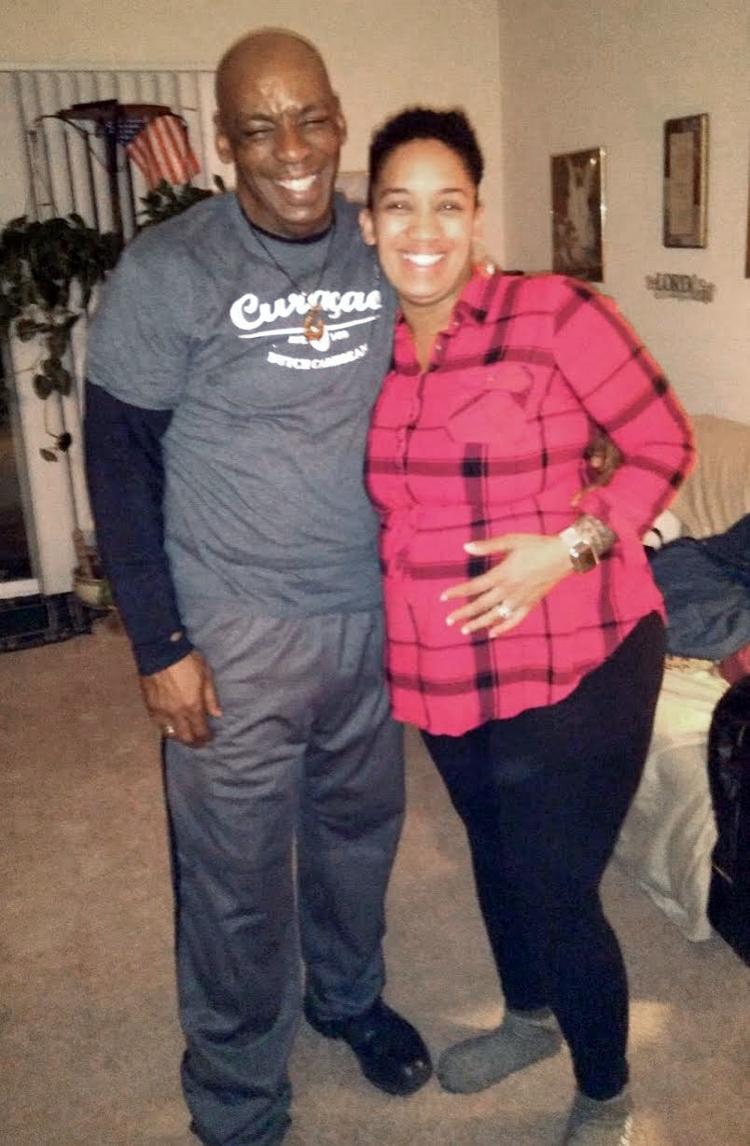 Hearing to Release Footage in John Neville Death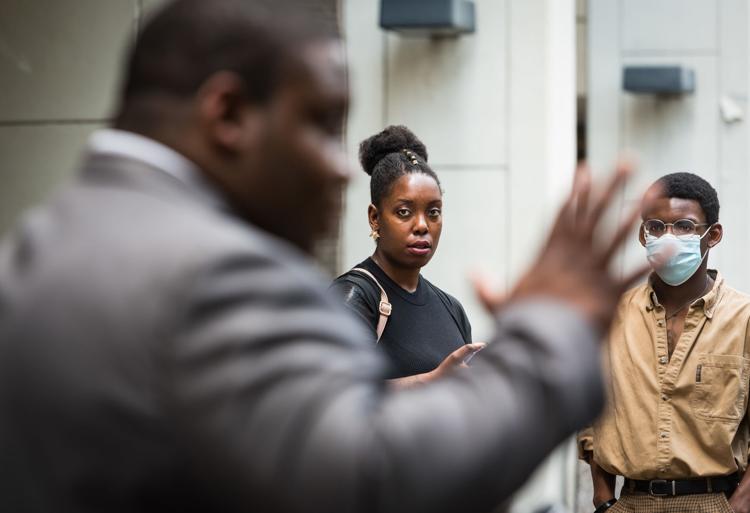 Hearing to Release Footage in John Neville Death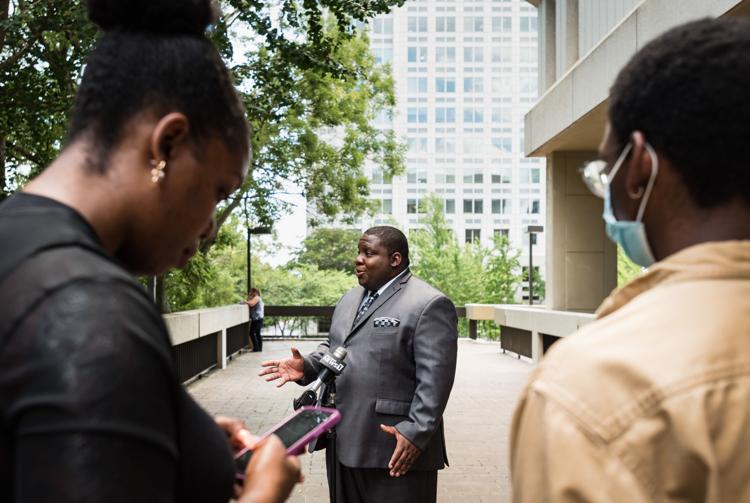 John Neville family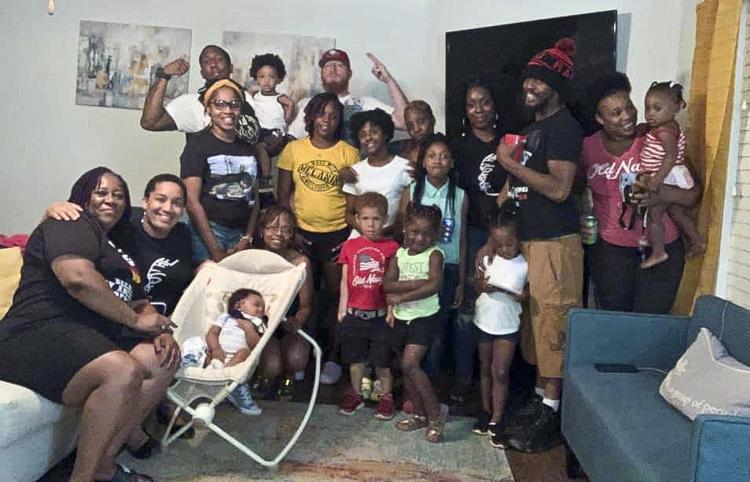 Hearing to Release Footage in John Neville Death
Hearing to Release Footage in John Neville Death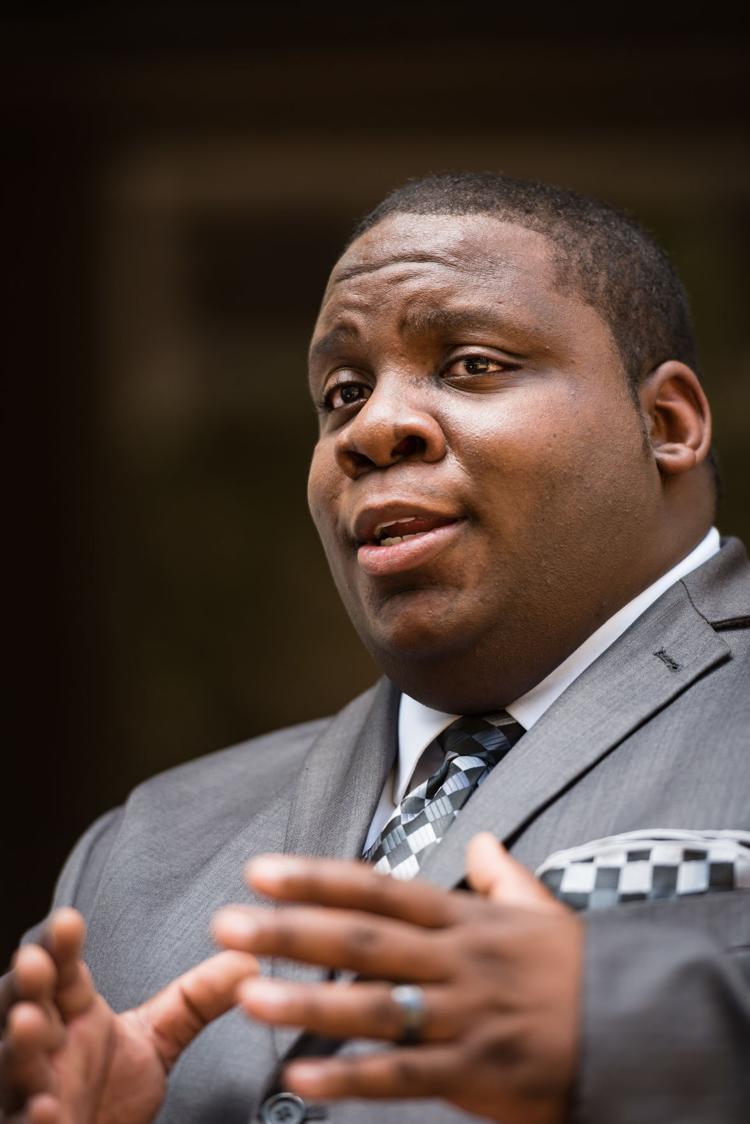 NevilleKids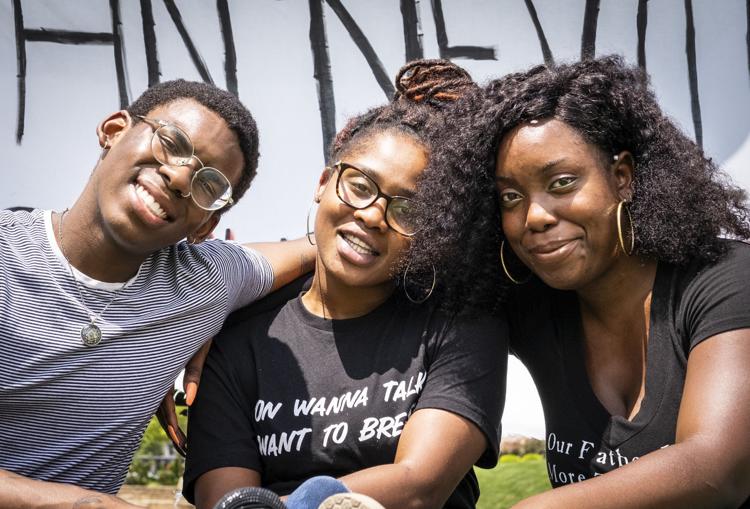 Hearing to Release Footage in John Neville Death