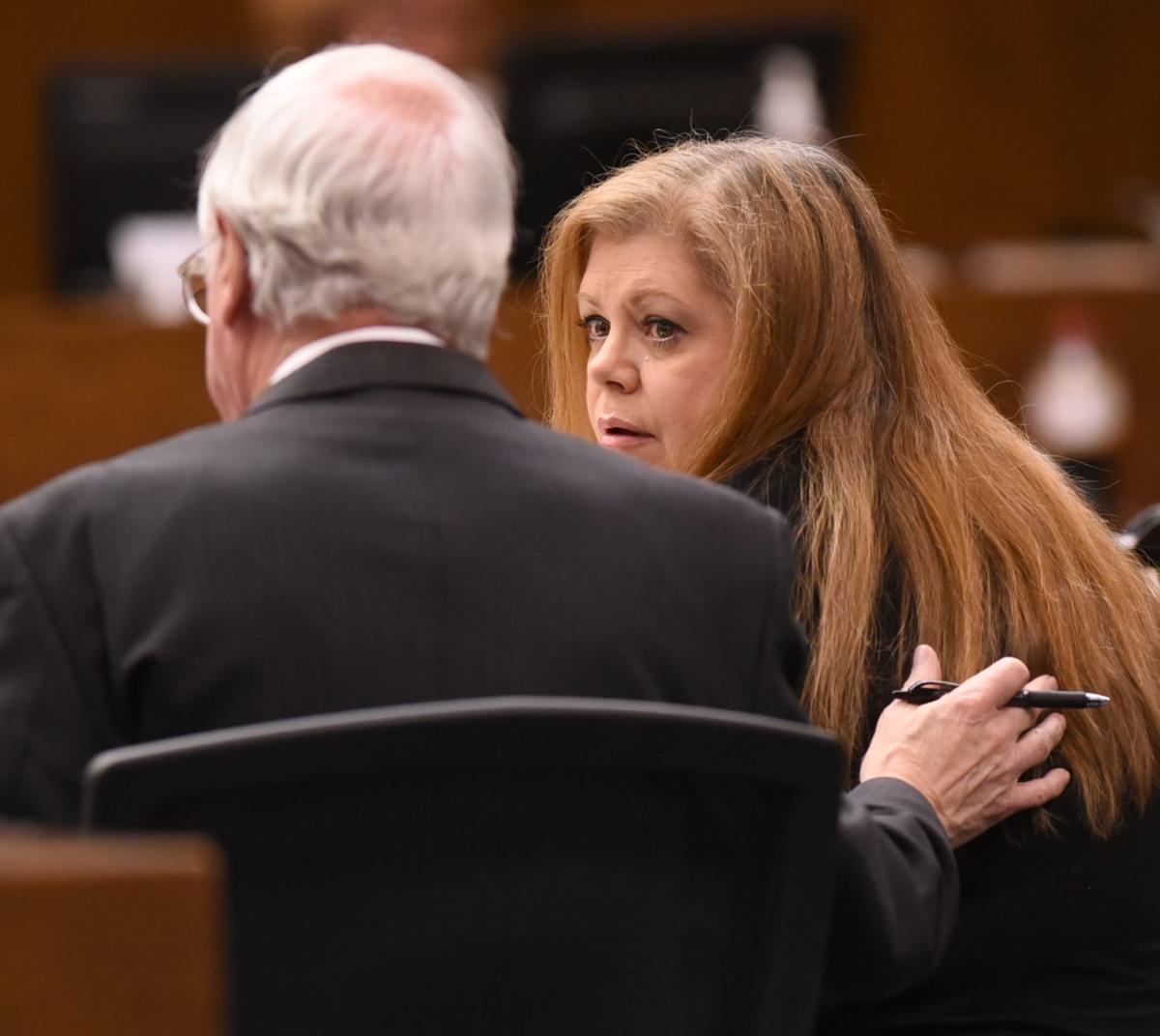 Jurors examined about 200 checks Friday connected to the embezzlement charges against a Davidson County woman who is on trial in Forsyth Superior Court.
Rhonda Lea Byrd, 59, is charged with three counts of felony embezzlement. Byrd is accused of embezzling more than $1 million from Bobby G. Slate, a Lewisville businessman, from 1999 to 2008.
Indictments allege that Byrd, as an employee responsible for handling company finances, stole money from three of Slate's companies: Slate Marketing Inc., Slate Retail Systems Inc. and Slate Packaging Inc.
Prosecutor Scott Harkey has told the jury that Byrd embezzled the money by falsifying payments, writing herself checks and using her access to the company payroll system to pay herself extra money.
SBI Special Agent Kevin Snead testified Friday that one of the checks that Byrd signed was for $36,256 made payable to Patterson Toyota, a car dealership in Mount Airy. It took jurors more than two hours to look through the checks.
Several jurors took notes as they examined the checks. A Forsyth County sheriff's deputy distributed the checks to the jurors.
Byrd showed no emotion as the jurors looked at the checks.
After Snead finished testifying, Harkey rested the state's case against Byrd.
Bill Speaks, Byrd's defense attorney, then asked Judge Eric Morgan to dismiss the charges against his client. Morgan denied Speaks' request.
It was unclear Friday whether Byrd will testify in her own defense when the trial resumes at 9:30 a.m. Monday in Forsyth Superior Court.
When asked by a Journal reporter about whether Byrd would testify, Speak said, "I can't comment either way about that."