The line at the drive-thru was stacked five deep Tuesday morning. Rain poured and the average wait time, while quick, was longer than one might think for a pharmacy.
Sliding a filled prescription through a retractable drawer doesn't take long. Nor was anybody asking to hold the onions.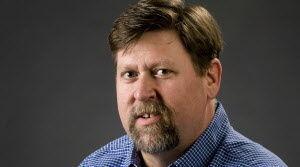 The wait at this particular drive-thru, a local CVS, was longer than picking up a Nexium script, though. Several motorists looked to be getting PCR COVID tests, the brain tickler sort that gets sent off to a lab for analysis, thanks mostly to the delta variant running amok.
Every hack, wheeze and uptick in temperature is now cause for suspicion and something to take seriously.
"Seems like it's all I've been doing," said a friendly CVS employee after walking an anxious motorist through the process.
Driving an increase
No surprise, but a surge in COVID cases (and suspected ones for that matter) drives an increase in requests for tests. The law of supply and demand is real.
A few numbers, supplied by the N.C. Department of Health and Human Services and Novant Health Systems, support the case.
Since Aug. 20, Forsyth County has reported 6,706 new COVID cases and 50 deaths, nearly all among the unvaccinated.
The daily case count Tuesday, per the county health department, stood at 182 — down from the 347 reported Friday, the third highest daily count since the onset of the pandemic. The largest daily report was 430 on Jan. 9 before vaccines were widely available.
Statewide, the case count Monday was 4,381, down from 6,605 reported Friday. Since the start of the pandemic, North Carolina has recorded 1.35 million COVID cases and 15,811 deaths.
How does the state arrive at those numbers? Obviously by totting up test results from samples taken at pharmacies, urgent-care centers and private clinics.
Statewide, since Sept. 20, 2020, more than 17.2 million COVID tests have been administered — the overwhelming majority being PCR lab tests that involve the dreaded inch-deep, 15-second rotational swab in each nostril.
On Monday alone, 27,254 tests were given — 92 percent of which were the PCR type rather than instant antigen testing. That's down from the 76,226 tests administered Friday, btw.
Since Aug.30, the Novant clinic at Hanes Mall had given 4,885 COVID tests through Tuesday.
"There's definitely been a rush for testing," said Joshua Swift, the county public health director in a conference call Tuesday.
And while it's been relatively easy to schedule a test locally within a day or two — if you're fortunate enough to own a laptop (or smartphone) and reliable access to the Internet — that's changing quickly.
Full FDA approval of vaccines has provided cover to public and private employers that wish to mandate COVID shots.
An informal, unscientific survey of online sign-ups through CVS locations, Novant and Wake Forest Baptist Health showed limited slots that filled quickly. And nearly all were for PCR tests; instant antigen tests were hard to come by.
"In talking to people, the issue is finding an appointment," Swift said. "Some of it is supply, too. I expect that with employers mandating vaccines or requiring weekly testing will result in increasing demand for testing."
'Go get the protection'
Per the Centers for Disease Control, the current 7-day average of 1,448 COVID deaths is the equivalent of four 747 jet airliners crashing every day.
As serious illnesses and deaths increase — more than 600,000 Americans to date — it stands to reason that concern over personal (and familial) safety does, too.
Every scratchy throat and body ache, whether driven by a common cold or seasonal allergy, is enough to cause at least a moment of worry.
And many folks, at least those with a modicum of concern for elderly parents or young children not yet eligible for vaccination, might pull into line at a pharmacy drive-thru window or urgent-care center.
According to the state Department of Health and Human Services, the relative good news with increased demand for COVID tests is that the turnaround time for getting results has gone down from 1.9 days last September to 1.2 days.
That's still too long; that's more than a full day for knuckleheads to operate in denial and continue the spread. Increasing the supply of rapid antigen tests—and decreasing their cost from an average of $12 per—would help. But that's a subject for another day.
The gold standard, the path of least resistance that leads to renewed normalcy, remains rolling up a sleeve.
"The easiest thing to do is get the vaccine," Swift said. "I would think (people) would not want to be tested weekly and would go get the protection."