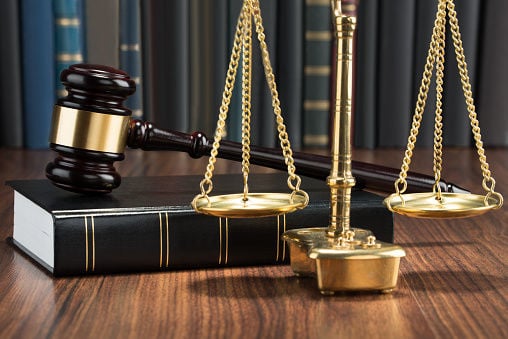 Judge Lindsay Davis of Forsyth Superior Court approved a settlement of $35,000 for the child after a hearing in the case on Monday.
The settlement came out of a lawsuit that Angel Broughton and Paul Accattato filed Aug. 25, 2015 in Forsyth Superior Court on behalf of their son, Carter. The lawsuit was filed against Sugar and Spice Child Development Center and Jacinta Antoinetta Gladden.
Gladden, 34, of Old Vineyard Road, is facing criminal charges of negligent child abuse inflicting serious physical injury, intentional child abuse inflicting serious physical injury, assault on a child under 12 and two counts of misdemeanor child abuse.
According to indictments and arrest warrants, Gladden is accused of sliding Carter across the floor and holding him against a bookshelf while telling another student to strike Carter. Court documents allege that Carter had bruises and scratches on his torso and arms as a result of the assault.
The lawsuit said Sugar and Spice, which is now closed, was negligent in hiring and supervising Gladden and that Sugar and Spice officials failed to conduct proper background checks on her. Sugar and Spice officials also failed to fire Gladden several months before when Carter's parents complained about Gladden, the lawsuit alleges.
The alleged incident of assault happened on June 17, 2015. Sugar and Spice officials denied the allegations in court papers.
Juneaice Nichole Neely (she has said her married name is Downing), another worker at the day-care, was charged with negligent child abuse inflicting serious physical injury and misdemeanor child abuse in connection to the June 17, 2015 incident. A Forsyth County jury acquitted her of the charges last year after a trial.
John Vermitsky, attorney for the plaintiffs, said in court that Carter has completed counseling and is doing well physically.
Stephanie W. Anderson, attorney for Sugar and Spice, did not object to the settlement.
After the hearing, Vermitsky said he could not comment further about the settlement.