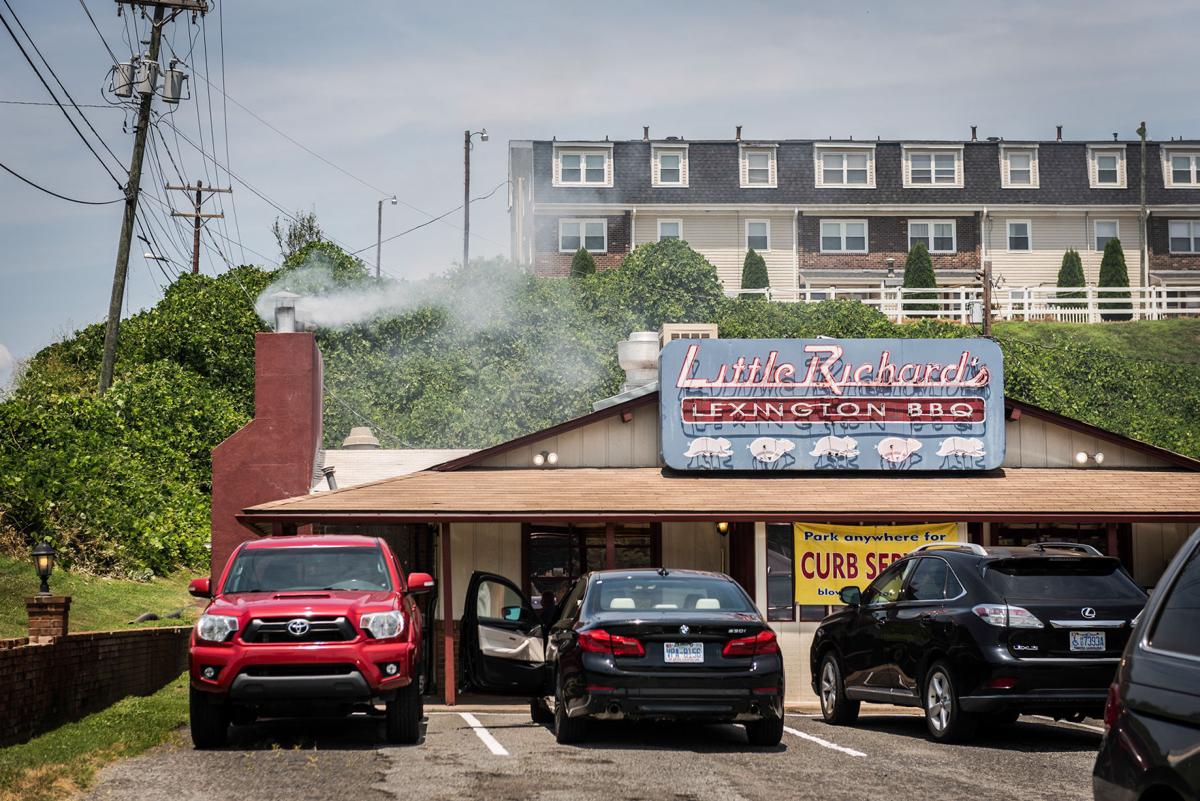 Little Richard's BBQ on Country Club Road is changing its name — and its famous sign.
The restaurant's new name is Real Q.
Owner Richard Berrier said it finally was time to make the change after years of sharing the name with his former partners.
Berrier has owned two Little Richard's restaurants — one at 4885 Country Club Road in Winston-Salem and one on Gumtree Road in Wallburg — for years. Former partner Nick Karagiorgis has four Little Richard's restaurants — in Clemmons, Yadkinville, Walkertown and Mount Airy.
Little Richard's was founded in 1991 on Country Club Road. Though the founders have told slightly different stories about how the restaurant got started, they agree that Berrier, Karagiorgis and Gary Sizemore were all partners at the Country Club restaurant.
After the Clemmons location opened, the partners split up ownership of the restaurants in the 1990s, but they agreed to continue shared ownership of the Little Richard's name. Berrier took the Country Club location, and Karagiorgis and Sizemore took the Clemmons location. Sizemore has died.
Most barbecue fans in the area knew of the separate ownership — and slightly different barbecue and other menu items. But others did not.
"It was confusing," Berrier said. "I would get phone calls, and I'm sure they did, too. We had a shared corporation for ownership of the name, but everything else was separate."
Karagiorgis also said the shared name confused customers, and the confusion became greater the more his restaurants changed. "We've just evolved over the years. The menu has evolved. The way we do things has evolved," he said. For instance, his restaurants serve smoked sausage and beef brisket, but Berrier's do not.
"Also, now that my son (Stavros Karagiorgis) got into the business, I wanted to clean things up," Karagiorgis said.
The name change to Real Q also will apply to Berrier's restaurant in Wallburg.
Karagiorgis will keep operating his four Little Richard's. He also said he is looking for a Winston-Salem location for a fifth restaurant.
"We want there to be a Little Richard's in Winston-Salem, because there's always been one," he said.
Berrier said he's in the process of getting a new sign for Real Q, but his staff is already beginning to use the new name. He regrets that current regulations won't allow him to have another animated pig sign at the Country Club restaurant.
But Berrier said that other than the name and sign, everything at his restaurants will remain the same.