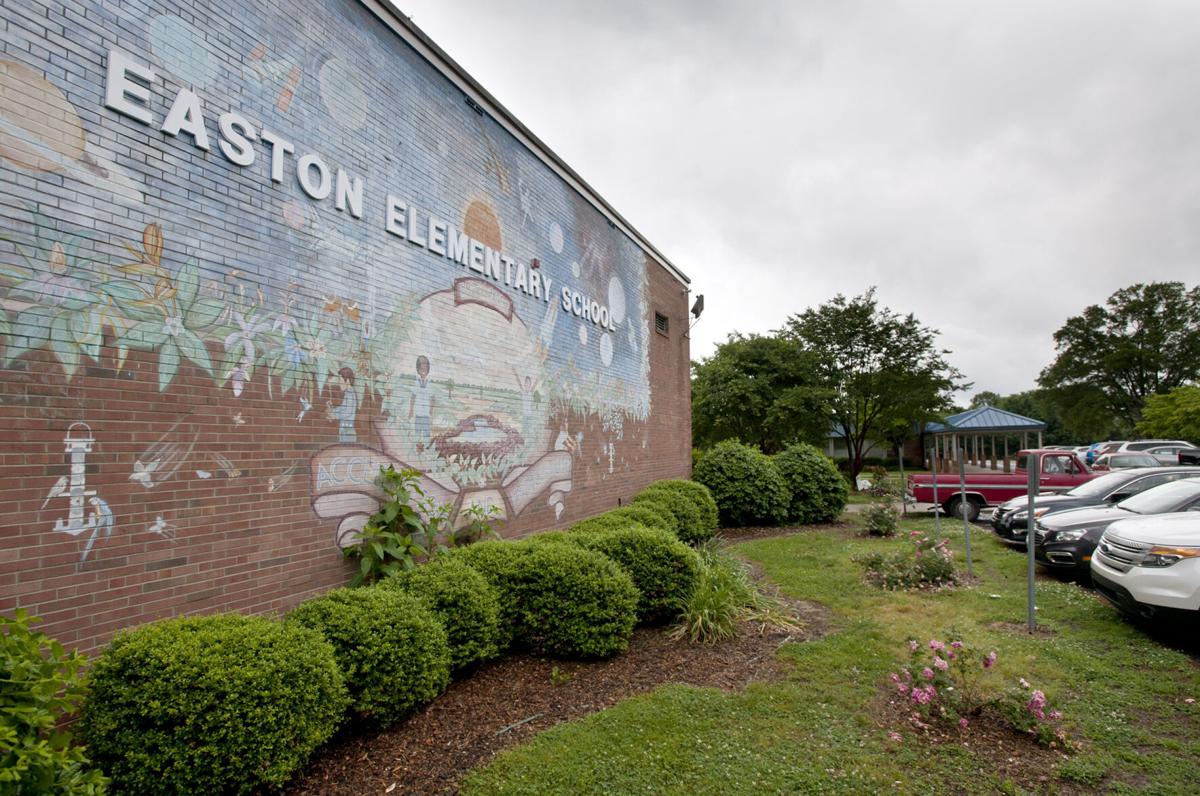 A longtime staff member at Easton Elementary School died Monday.
Colleagues who worked with Teresa Gaither said the cause was COVID-19. During her long tenure at Easton, Gaither served in a variety of roles, most recently as a teacher assistant in a kindergarten classroom. She was also involved in beautification efforts at the school and in the Girl Scouts.
Gaither's family was not available for comment.
Brent Campbell, a spokesman for Winston-Salem/Forsyth County Schools, said he cannot release information about Gaither's cause of death because of privacy issues.
"At this time, the Forsyth County Department of Public Health has given WS/FCS no indication that Ms. Gaither's cause of death was related to her employment," Campbell said in a statement.
Gaither died on the same day that about 2,500 kindergarten students returned to in-person learning, part of the school district's staggered reopening plan.
Kindergarten teachers and assistants were told to report to their respective schools on Oct. 19 to prepare for returning students. However, some staff may have decided on their own to work inside the school before that date.
Since starting at Easton in 1997, Gaither did a little bit of everything at the school, which has a majority Hispanic population and is on the south side of Winston-Salem.
Bea Jones-Veto, who was principal at Easton for four years, said Gaither was funny, opinionated and a loving presence for children.
"She was like Miss Easton," Jones-Veto said. "I'd always say, 'Gaither, you've got to go home.' She was just always there. She was a jack-of-all trades and would do anything, anything you asked her to do. That school was her life."
As recently as Oct. 17, Gaither was at the school tending to its grounds, according to one of her last posts on Facebook.
It's not clear when or where Gaither may have contracted the virus. The district has partnered with the Forsyth County Department of Public Health for contact tracing.
According to the district's COVID-19 dashboard, there is one confirmed case of COVID-19 among staff and two staff members in quarantine at Easton. Those numbers are updated every day at 5 p.m.
Superintendent Angela Hairston sent her condolences in a statement.
"While I did not know her personally, I know she touched lots of lives and was a well-respected and valuable member of the Easton faculty," the statement read.
The Winston-Salem/Forsyth County Board of Education opened its work session Tuesday night with a moment of silence in honor of Gaither. 
Principal Ramona Warren said in a statement that Gaither will always be a part of the fabric of Easton.
"She cared so much about the school, our children, and this community. She poured her heart and soul into working with our students and will be sorely missed," the statement read.
Kellie Capps, who worked with Gaither for five years, said Gaither was deeply involved in the school and the community.
Capps now teaches third grade in Guilford County.
Gaither's death, she said, gives educators pause at a time when more school districts across the state are reopening schools.
"I got into this because I loved children," she said, "but none of us were prepared for a pandemic, and that's where the problem is."