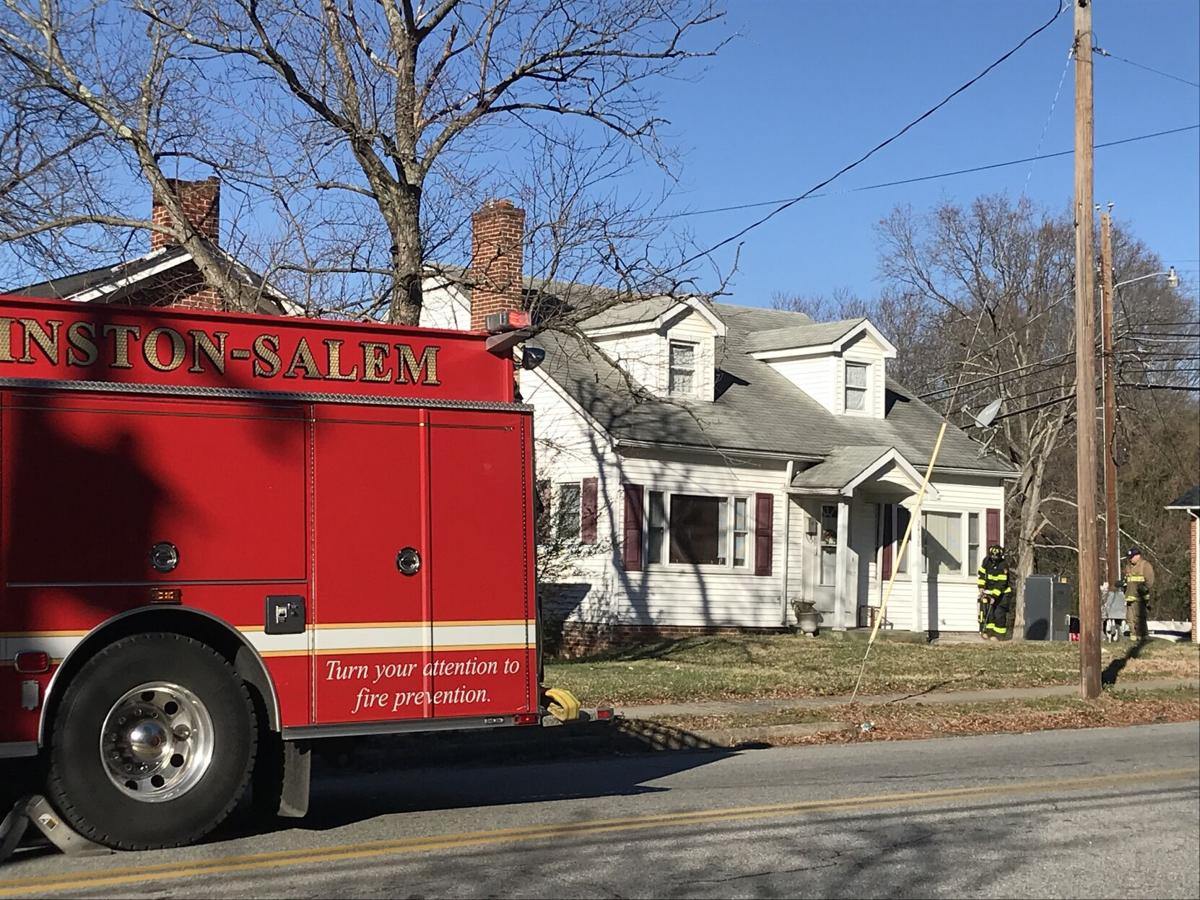 Winston-Salem's first homicide of 2022 took place 10 days into the new year, police said as they investigated the death of Victor Floyd Hardy on Patterson Avenue in the early hours of Monday.
Hardy, who had no permanent address, was found in the 2400 block of North Patterson Ave. after police were dispatched to the location at 3:38 a.m. on a report that an unresponsive man was lying on the ground in that area.
When officers got to Hardy, they found that he had apparently been the victim of gunfire. Forsyth County emergency medical service staffers pronounced Hardy dead at the scene.
Winston-Salem's first homicide in 2021 did not take place until Jan. 18. The year set a record for deadly killings, with 44 homicides taking place in Winston-Salem and six others outside the city but in other parts of Forsyth County.
The previous record was 44 homicides in the city and county back in 1994. Law enforcement agencies report their homicide statistics every year to the State Bureau of Investigation.
Police had made no arrest in Hardy's death as of Monday night. Earlier during the day, police closed off the 2400 block of Patterson Avenue for hours as they carried out their investigation. The block is in between 24th and 25th Street along Patterson, and is in a neighborhood of residential homes.
Police said that Hardy's next of kin had been notified about his death.
The police department's criminal investigations division was called in on the case and has assumed lead responsibility for the investigation. As is typical, police did not reveal other details about the shooting death.
Winston-Salem's tally of 44 homicides represented a 52% increase from the 29 homicides in 2020. The deaths in 2021 were overwhelmingly by gunfire, although the total also included three stabbings and other cases where the cause of death was not noted.
The cases in 2021 included gang-related killings as well as murders that took place during drug deals, police said, but homicides also resulted from cases of domestic violence. Two people were killed by Winston-Salem police in incidents that the SBI investigated.
Police said no other details would be released at this time about Hardy's death but said anyone with information on the case should contact police at 336-773-7700 or CrimeStoppers at 336-727-2800.