Ronald Baker thought his first visit to North Carolina would consist of his son, Najee Baker, leading him on a tour of Winston-Salem State University, where Najee was a student and played football.
That didn't happen. Instead, Ronald Baker's first visit was all about making sure that his son's body got back to Brooklyn, N.Y., where Najee was born and raised. On Jan. 20, 2018, Najee Baker was shot to death on Wake Forest University following a party held at The Barn, an event venue on campus. According to an autopsy report, he died from a gunshot wound to the abdomen.
And on Thursday, Ronald Baker and his wife, Jemel Ali Baker, Najee's mother, traveled from New York to a Forsyth County courthouse to see the man accused of killing their son take responsibility. 
Jakier Shanique Austin, 23, of Winston-Salem, pleaded guilty to voluntary manslaughter and several other related and unrelated charges and received a sentence of between five years and four months to seven years and five months in prison. In April, Malik Patience Smith, who was 16 at the time of the shooting, pleaded guilty to charges related to Najee Baker's death. Smith was accused of bringing a gun onto campus and pointing that gun at another man while Austin shot Baker. Smith was sentenced to about two years in prison.
For Baker's parents, Austin's guilty plea to voluntary manslaughter was not even close to enough and they blamed prosecutors for not doing enough to make sure Austin went to prison for first-degree murder. They said this was all part of a Wake Forest-led cover-up.
Prosecutors said in court that they were hamstrung by witnesses who refused to cooperate, including the one witness who initially said he saw Austin shoot Baker. Baker's mother, the administrator of her son's estate, has a pending wrongful-death lawsuit in federal court. The lawsuit alleges that the school had lax security and that the school's neglect led to Najee Baker's death. Wake Forest officials have denied the allegations.
In a small courtroom Thursday morning, Ronald Baker, his voice going from trembling grief to barely-contained rage, told Austin, dressed in a dark-blue jail jumpsuit and seated beside his attorney, Teresa Church, that he would never forgive him for what happened to Najee. 
"You are a coward," he said. "My son was a king."
Shinika Austin, Austin's mother, struck back strongly when it was her turn to speak later at the hearing. She said her son came from a good family and while she understands the pain of Baker's family, she also knows that her son didn't mean for Najee Baker to die. 
"He is not a coward. He is not a monster," she said. "He is my son."
Assistant District Attorney Belinda Foster said despite her every effort to get a first-degree murder conviction, the case was hampered by uncooperative witnesses who either could not be found or were reluctant to testify. Jadakiss Hall, a friend of Austin who told police he saw Austin pull the trigger on Baker, declined to meet with investigators and prosecutors as the case was preparing to go to trial, she said. 
Another witness declined to cooperate after she received a call from a blocked number. An unidentified man told her that she would die, Foster said. 
The DJ who played at the party later clarified his statement to police, saying that he was telling investigators what he had heard on social media and not anything that he saw, she said. Despite the fact that 400 people attended the party on that cold January night, no one came forward to say what exactly happened, Foster said. 
"The lack of witness cooperation is the reason why we are in the posture in this case," she said. 
Church, however, said Kelton Cofer, the private investigator she hired for the case, was able to talk to many of the witnesses. Cofer died earlier this year and was not able to provide a final report, but based on what he found, Church said it was clear that this was more a case of self-defense than premeditated murder. 
Church said it appears that there was an altercation involving Baker and Austin but that Austin, Smith and Hall all left immediately. Baker, she said, had to be restrained. There was never any evidence that there were two guns involved, she said. Austin took the gun away from Smith and later fired the gun once when Baker rushed at him, fearing for his life. 
"This was not revenge," Church said, referencing statements that Baker's parents made in court. 
Smith pleaded guilty to charges in connection to the shooting — assault by pointing a gun, possession of a firearm on educational property and possession of a firearm by a minor — in April and was sentenced to a minimum of two years in prison. 
In interviews before the hearing and in court, Jemel Baker said prosecutors failed to properly communicate with her and her family and seemed more interested in catering to Wake Forest University's interests than justice for her son. She said Chief Assistant District Attorney Jennifer L. Martin should have recused herself from the case because she had been a member of a task force that produced a report in June 2015 that dealt with allegations that the Wake Forest University Police Department had discriminated against black and other minority students. 
Martin said she was not the prosecutor who handled the case and has worked in multiple volunteer roles at both Wake Forest and WSSU, including WSSU Chancellor's Commission on Community Safety. 
"My volunteer work with both universities is not a factor in the outcome of this case," she said in an email Thursday. 
She said her heart goes out to Baker's family but added that prosecutors can't do much when witnesses refuse to cooperate.
"Beyond the tragic nature of Najee's death is the stark fact that a college party attended by almost 400 young adults produced almost zero cooperating witnesses despite the tremendous efforts put forth by law enforcement...," Martin said. "The State is prevented from pursuing a jury trial when 'witnesses' will only whisper in the streets but not have the courage to walk into a court of law and testify."
Hearing for Jakier Austin's Fatal Shooting of Najee Baker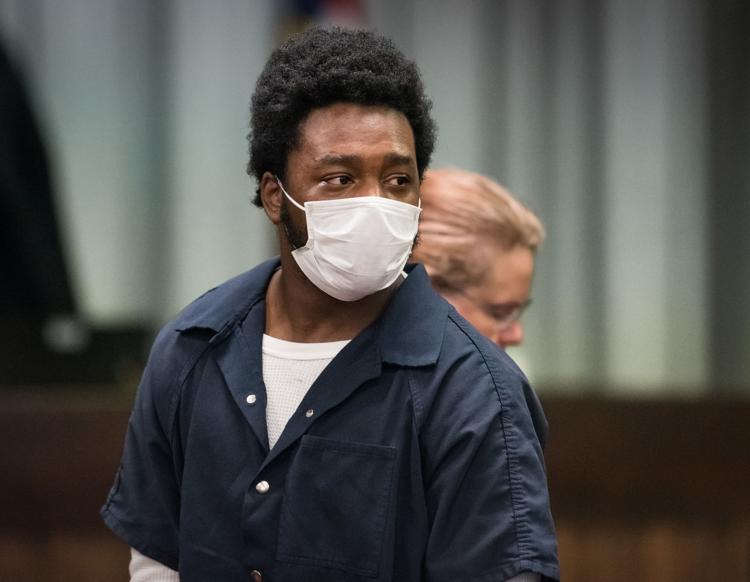 Hearing for Jakier Austin's Fatal Shooting of Najee Baker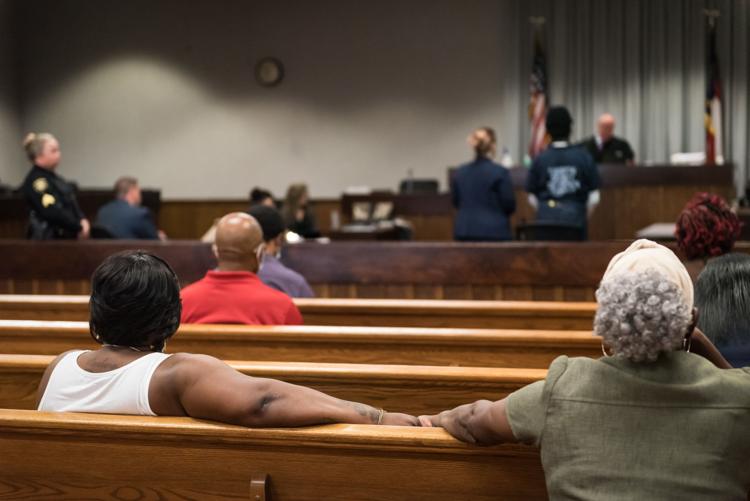 Hearing for Jakier Austin's Fatal Shooting of Najee Baker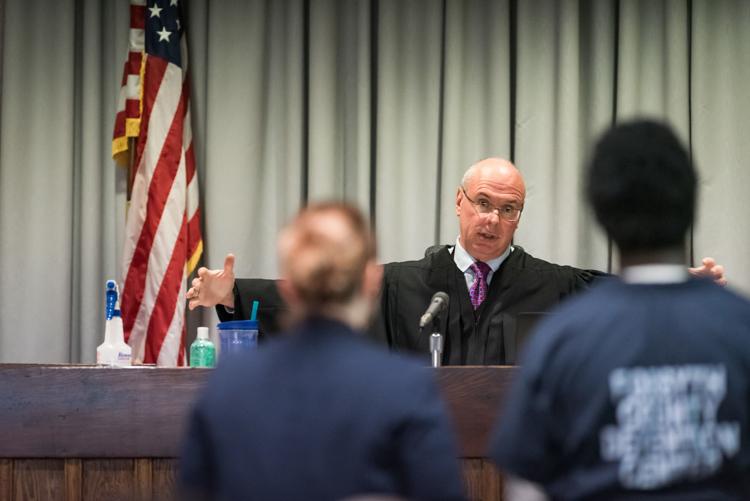 Hearing for Jakier Austin's Fatal Shooting of Najee Baker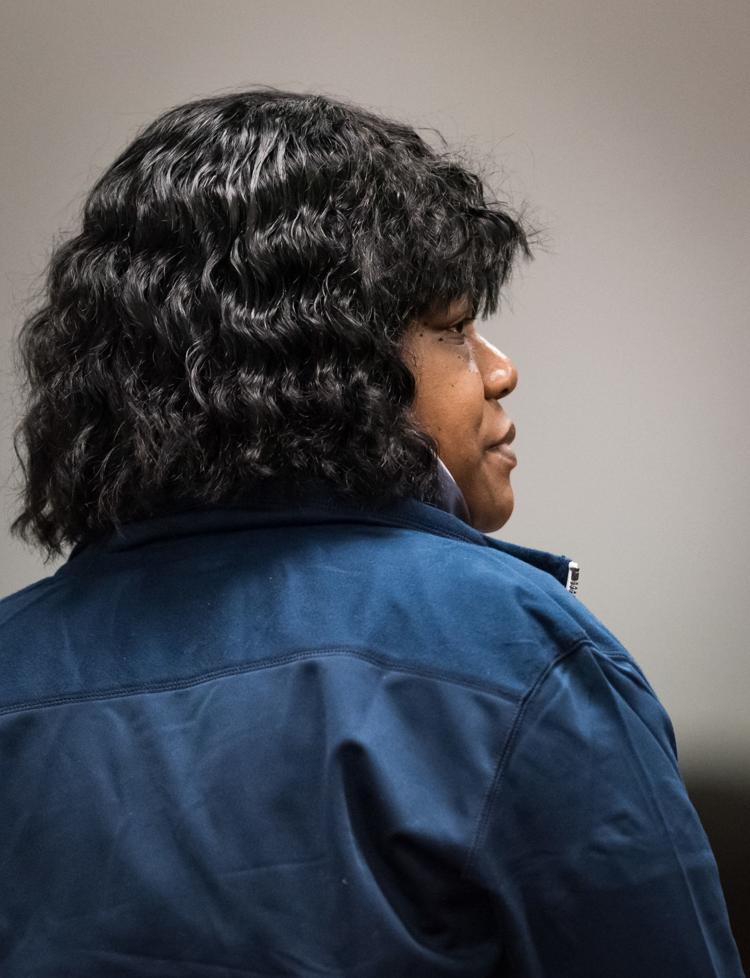 Hearing for Jakier Austin's Fatal Shooting of Najee Baker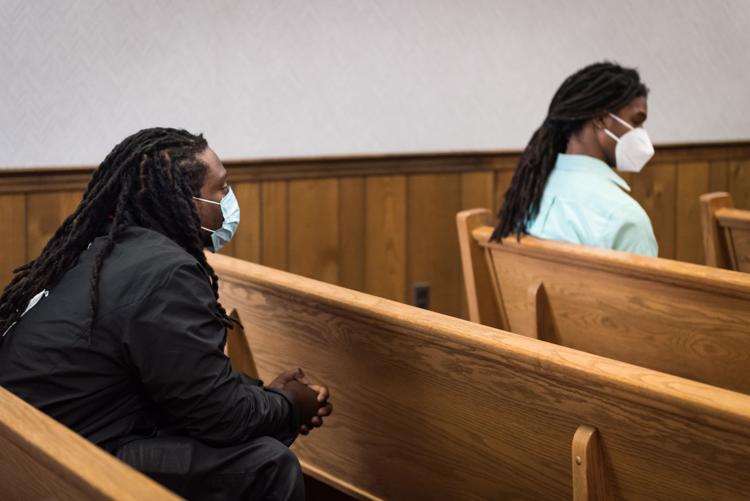 Hearing for Jakier Austin's Fatal Shooting of Najee Baker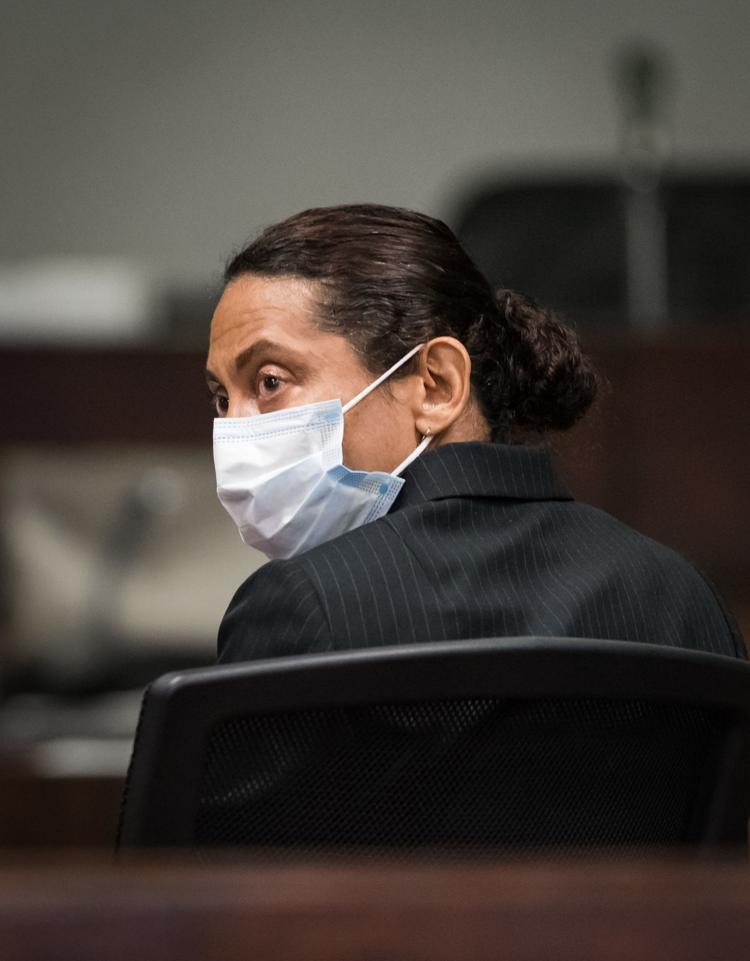 Hearing for Jakier Austin's Fatal Shooting of Najee Baker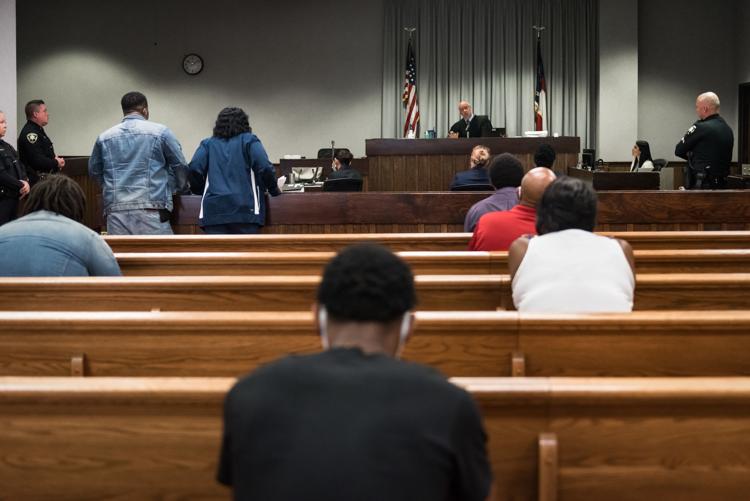 Hearing for Jakier Austin's Fatal Shooting of Najee Baker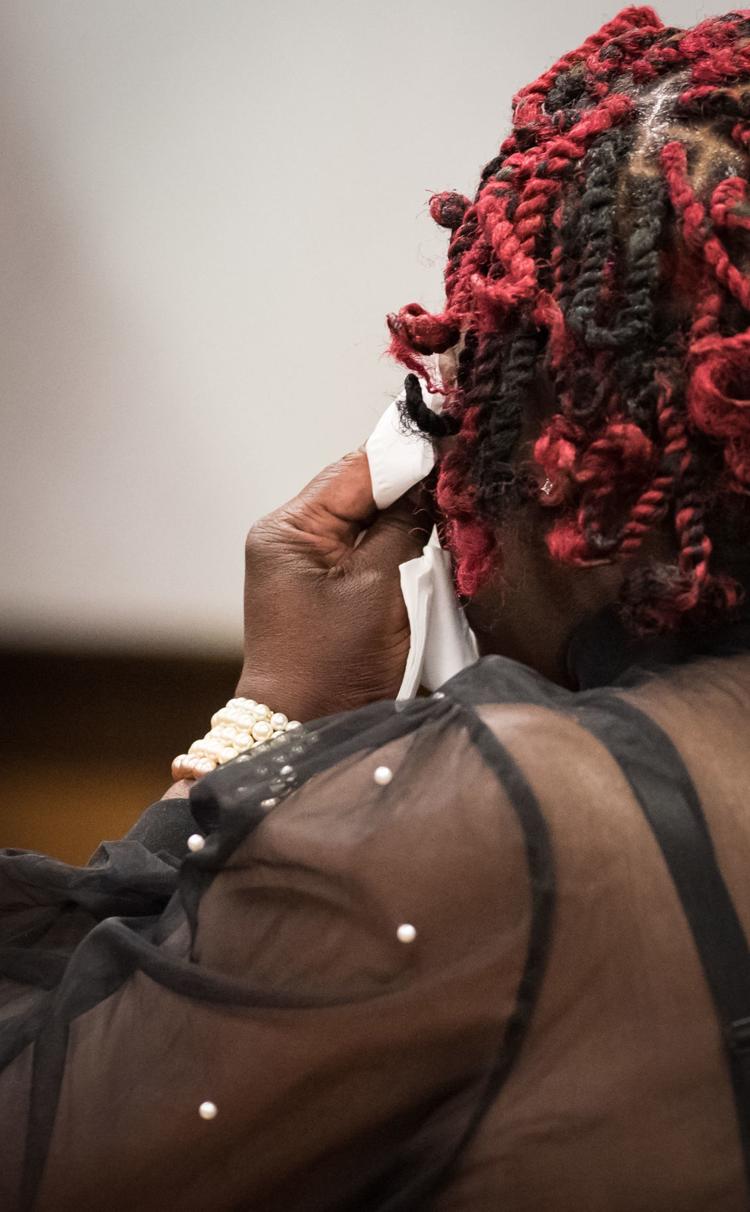 Hearing for Jakier Austin's Fatal Shooting of Najee Baker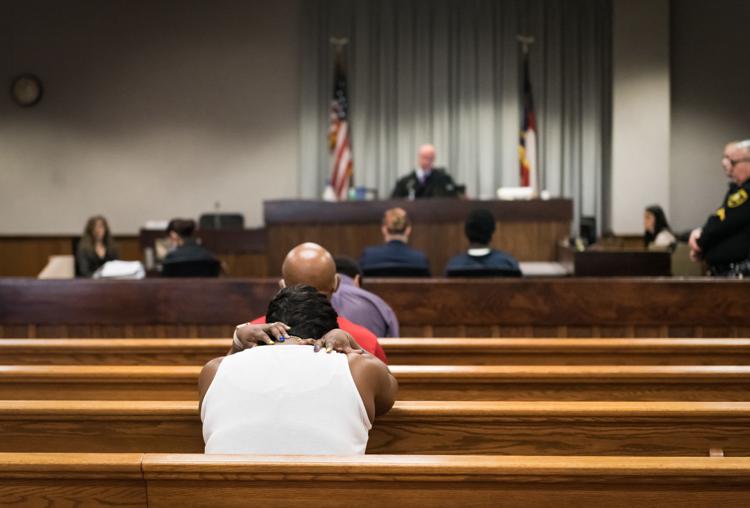 Hearing for Jakier Austin's Fatal Shooting of Najee Baker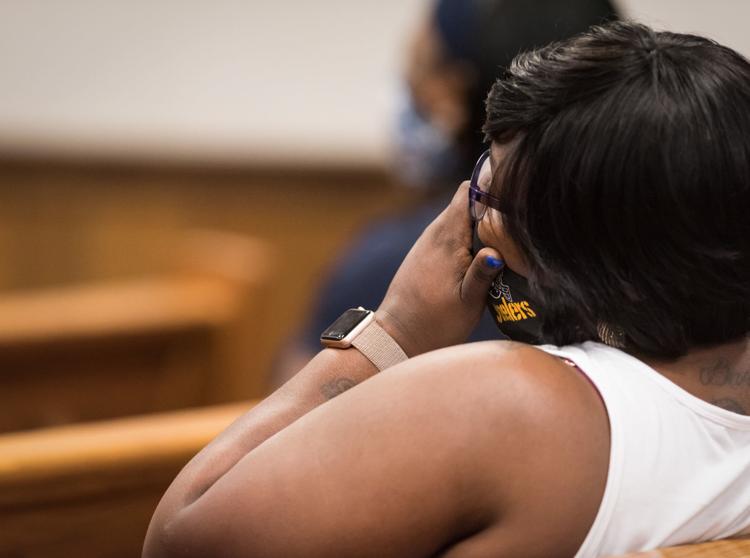 Hearing for Jakier Austin's Fatal Shooting of Najee Baker
Hearing for Jakier Austin's Fatal Shooting of Najee Baker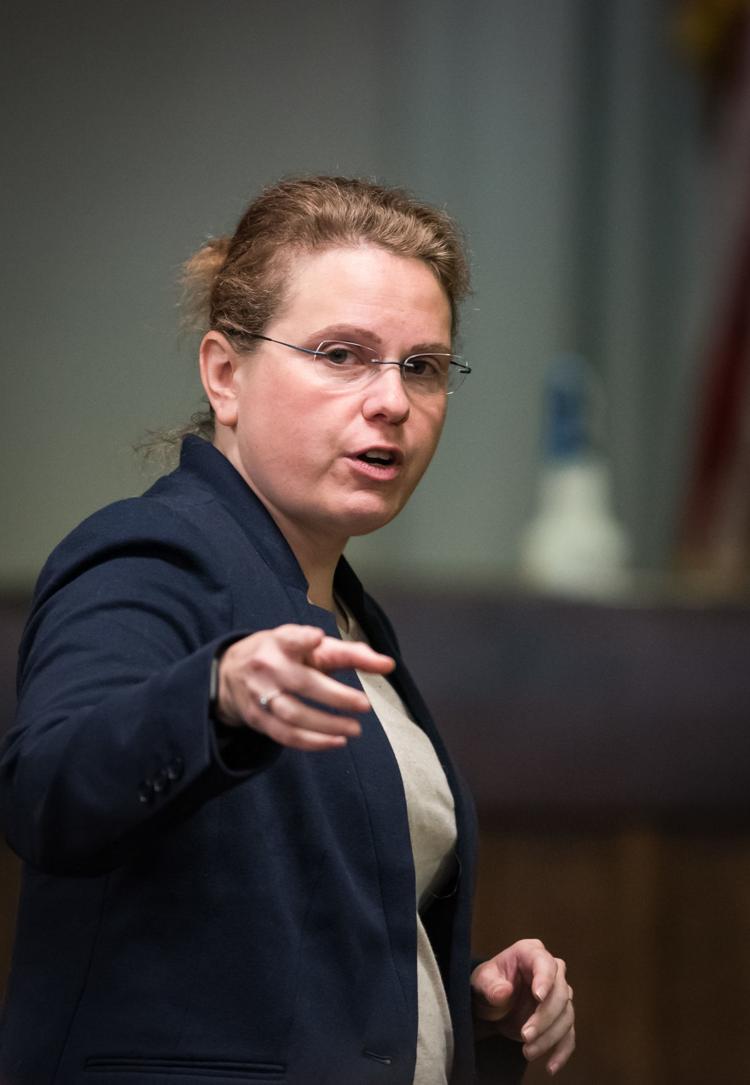 Hearing for Jakier Austin's Fatal Shooting of Najee Baker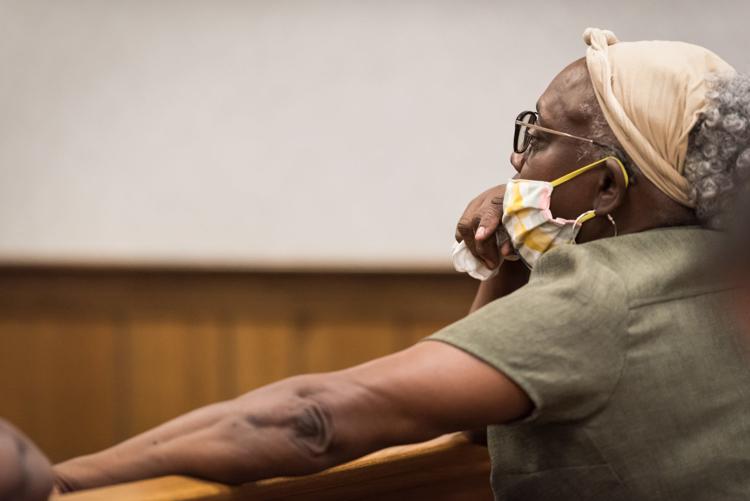 Hearing for Jakier Austin's Fatal Shooting of Najee Baker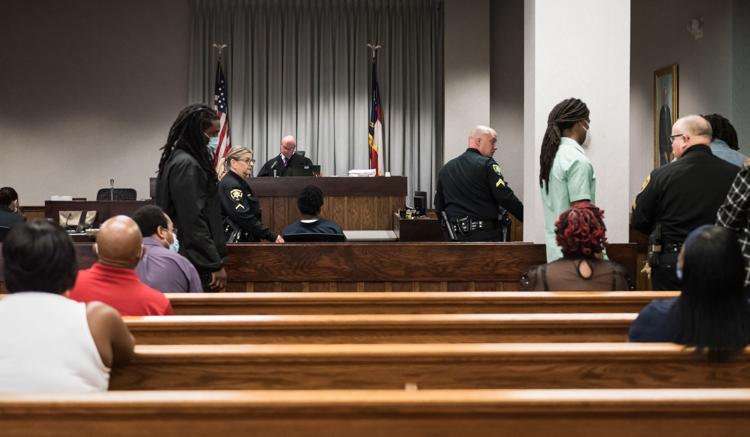 Hearing for Jakier Austin's Fatal Shooting of Najee Baker
Hearing for Jakier Austin's Fatal Shooting of Najee Baker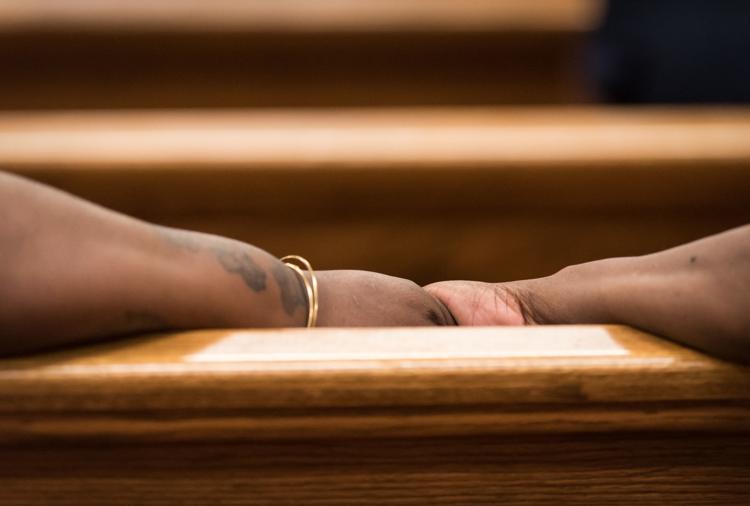 Hearing for Jakier Austin's Fatal Shooting of Najee Baker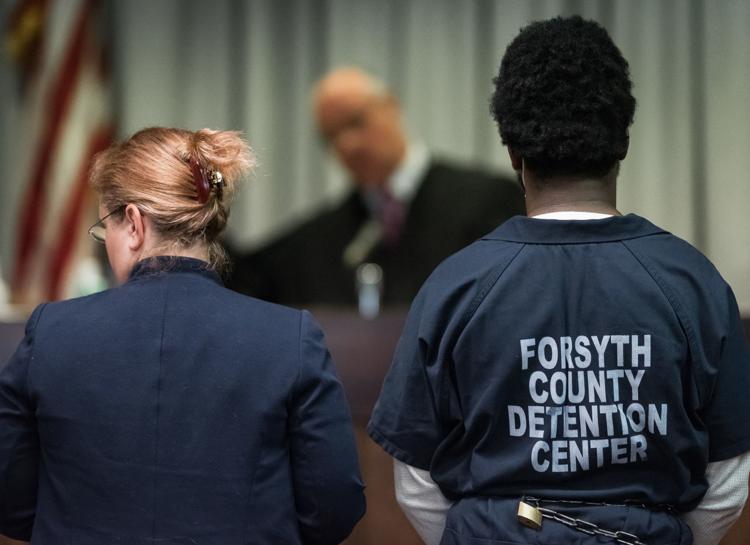 Hearing for Jakier Austin's Fatal Shooting of Najee Baker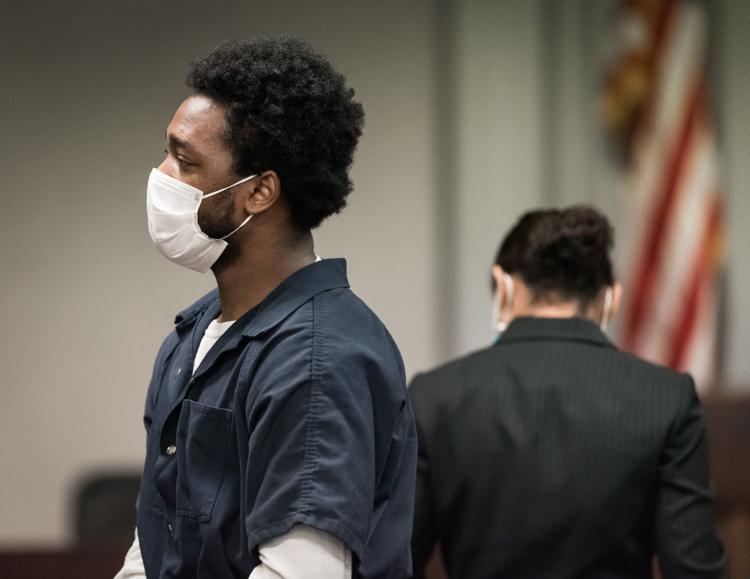 -- HIDE VERTICAL GALLERY ASSET TITLES -- (copy)