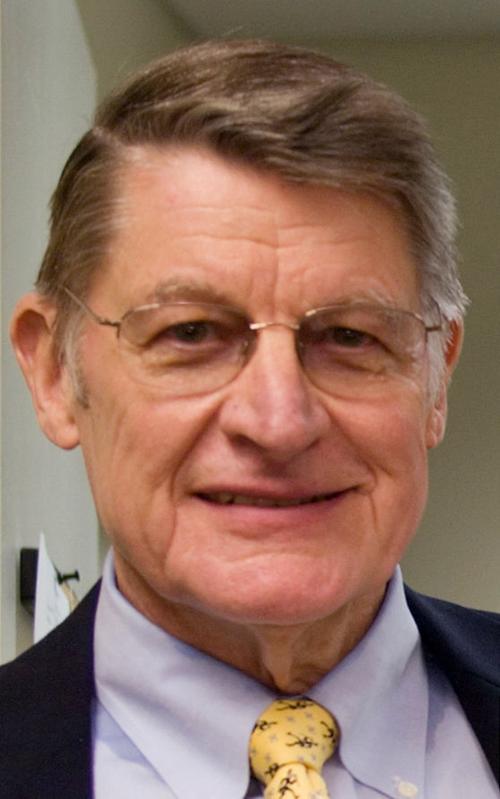 Marcellus Waddill grew up on a farm in southern Virginia and was the first person in his family to go the college.
Waddill, who went on to become a popular math professor and professor emeritus at Wake Forest University, died Wednesday of cancer at Salemtowne, his son, Dan Waddill said. He was 86.
"He was always there for people," Dan Waddill of Newport News, Va., said. "He was a great listener. He was always generous with his time. When you were with him, you always felt everything was going to be OK."
Waddill joined the faculty at Wake in 1962 and taught there for 35 years, until his retirement in 1997.
Among his awards, Waddill received the Jon Reinhardt Award for Distinguished Teaching, according to his obituary.
In 1994, his other son, David Waddill, established the Waddill Excellence in Teaching Award in his father's honor. The award is given annually to two Wake Forest alumni who are exemplary teachers in primary and secondary education. Each winner receives $20,000, one of the largest monetary awards of any teacher-recognition honor in the country.
Ed Hallman of Atlanta, a former student of Waddill's, called Waddill a friend and mentor.
"He was an incredible teacher," said Hallman, a 1964 graduate of Wake Forest. "He made math relevant to life in a very real way."
A native of North Garden, Va., Waddill graduated from Worsham High School in Farmville, Va. in 1947, according to his obituary.
In 1952, he received a bachelor's degree in math from Hampden-Sydney College in Hampden Sydney, Va.
Waddill earned a master's degree in math from University of Pittsburgh in 1953.
For three years, he served as an officer in the U.S. Naval Reserves.
Waddill received a doctorate in math at the University of Pittsburgh in 1962, the year he started teaching at Wake.
Sandra Boyette, a retired university administrator, praised Waddill.
"He was a lovely man who reminded me of the gentle and principled people who influenced me as I was growing up," she said.
The university posted a quote from Waddill on its website.
"Teaching was the most important thing I did at Wake Forest — the most important thing we all do," Waddill said.
"It is the most important thing to students as well. Research and service are important, but teaching is most important. That's what made my experience at Wake Forest a happy one. This is what we ought to try to do best."