A large white board, spanning a few feet across, stood on metal legs. Bold, stenciled lettering spelled out the words "2020 ConnExxpo" across the top of the frame.
Monthly events filled the board's white space. A March 20 seminar titled "Entrepreneurship" described as "Make Stuff. Get Paid!" in purple was the first of two seminars Alan Shelton canceled since shutting the doors to MIXXER, a nonprofit makerspace just off Martin Luther King Jr. Drive, five days earlier out of growing concern for the coronavirus outbreak. That roughly 8,000-square foot building — equipped with anything from an anvil to circular saws, Singer sewing machines and even 3D printers spanning the concrete floors — was nearly vacant.
But Shelton, MIXXER's founder and executive director, hasn't stopped tinkering. After the decision to close on March 15, the 48-year-old's makerspace became ground zero for a push to fabricate personal protective equipment (PPE) for doctors and nurses fighting on the front lines of the COVID-19 pandemic.
His makerspace, a site well-equipped with tools for crafting and creativity, took on new life.
Shelton, in collaboration with his members, designed and assembled 100 plastic face shields,  designed to protect against fluids and splatter in a medical environment, utilizing a laser engraver and cutter machine. They were delivered to Wake Forest Baptist Medical Center on April 3 — with a hope for mass production. Shelton estimated 15 to 20 makers, armed with homebound 3D printers, have crafted face shields and more than 1,000 face mask clips — a plastic strip to prevent chaffing from its bands.
A prototype "micro-sauna," sat on a metal table a few feet way from an open garage door in the back-half of the building as well.
"This is the things makers do. … We solve problems," Shelton said. "And, sometimes, these problems seem very minor. But those same skills translate into bigger problems."
A flood of Google alerts
Shelton dove into his PPE venture not long after MIXXER temporarily closed. That bug in his ear began on March 16 — a Monday.
According to Shelton, he's kept the word "makerspace" programmed into a Google Alert. Daily reports flooded his phone, pertaining to makers across the world shifting to PPE fabrication. Facebook messages, texts and emails mounted as well.
Toward the end of the week, Shelton guessed he received "several hundred" notifications.
"I thought, 'Oh my God. I'm not doing anything until I know what the need is,'" Shelton said. "Because the thing I kept thinking about was what if I'm making personal protective equipment that's contaminated or gives people a false sense of security? It turns out a lot of my members were also doing research.
"And so some of us got to talking back and forth, and we talked about how there's plenty of people making masks — let's focus on something else."
That conversation drifted briefly toward possible ventilator production. Shelton let out a short laugh, noting their research suggested that wasn't a "D.I.Y." project.
Eventually, Shelton was invited to join a conference call pieced together by Mark Owens, the president and chief executive of the Winston-Salem Chamber of Commerce. He said that included representatives from Winston-Salem/Forsyth County Emergency Management, Novant Health, Wake Forest Baptist Medical Center and local manufacturers.
Out of the growing demand for PPE, Shelton sought to carve a niche with MIXXER.
"I thought, 'Alright. No individual needs to be making thousands of masks when these companies can tool up and make thousands of them in a day,'" Shelton recalled. "But I noticed nobody had a solution for making face shields. And so I asked if there was a need.
"The people at the hospital said, 'Yes.' And I said, 'Well, if I design something that could work, who do I give it to?' And then some people from Baptist got in touch with me."
Shelton initially utilized a 3D-printed design. But he said the face shield frame, which wraps around the head, could take up to two hours to produce. Shelton even held up a white, printed frame — a roughly 45-minute project — in a video posted to MIXXER's Facebook page on March 28.
He needed a faster method to fabricate face shields. In his tech lab at MIXXER lay a red and white, 1,200-millimeter by 900-millimeter laser engraver and cutter. Shelton said he created about 13 prototypes — roughly four or five hours of work on an afternoon.
Shelton's 100 face shields sent to Wake Forest Baptist Medical Center were carved out of acrylic and plastics commonly used to create water, soda and juice bottles.
"We figured out that our machine, within about two hours or less, we could cut out all the pieces for 100 face shields," Shelton said. "So, just one person working by themselves, could all of a sudden make hundreds of them in a day."
A small, circular table showcased a myriad of plastic face shields — including 3D printed designs in varying colors from red, to white and blue — on an afternoon April 9. Spread in rows just a few feet away were Shelton's prototype designs.
Those wooden stencils, dark burn marks on the edges from his cutter's laser, lay in what looked like a presentation across a table — its legs handmade from threaded metal pipe a few feet away from that white board in MIXXER's flex space. Shelton even had a face shield, crafted out of a lighter plastic, broken and brittle.
That finished product off a laser cutter had nine pieces, which included an elastic band that stretched across the back of the head and three support tabs affixed to its frame. Shelton held a 3D printed variation in his right hand with four.
"I can laser cut all these parts, like cumulative, about two minutes," Shelton said, describing the finished face shield.
The design has since been uploaded to MIXXER's website. Elizabeth "Bibi" Coyne created an instruction graphic for assembly of the face shield as well. A how-to video posted to YouTube, shot of Shelton's hands covered in elastic gloves, depicted the shield's construction.
"All we wanted to do was create a design that could be quickly producible, if needed," Shelton said. "And we want to step back because we're not in the business of manufacturing.
"We're in the business of making tools accessible to people."
The MIXXER unit
Shelton handed off the project to U.S. Metal Crafters in Archdale. John Zill, the plant manager, has been a MIXXER member dating back to last year along with his wife, Debbie. He said U.S. Metal Crafters is ready to begin producing face shields with two large laser cutters when hospitals express a need.
According to the 67-year-old Zill, the facility began creating plastic face mask clips last week with a 3D printer as well. He estimated U.S. Metal Crafters can produce 30 to 40 daily. Zill and Debbie even have a 3D printer at their home in Davidson County and, in a 12-hour stretch, can craft 30 clips.
"That's what the wife and I love about the MIXXER unit," Zill said. "There's a wide range of skills and age groups, coming together for a common goal. And that's to learn and grow together, and help each other."
Zill and Debbie drove plastic clips from their personal printer and U.S. Metal Crafters to a drop off in MIXXER's gated parking lot last week. It was a portion of 300 sent last week to Duke University Medical Center.
Elaine Lamson, the makerspace's community events manager, stood next to a silver Toyota 4Runner on April 9. She was at the ready to receive donations. The SUV's back hatch was raised, showing off a large white sign spelling the words "#MixxerFightsCovid" and "#MakersMakeADifference."
Kevin Byers, 49, of Pfafftown said he spent the past two or three days creating his 60 red, white and blue face mask clips on an M3-ID printer. He bought the printer with his 6-year-old daughter, Saige, in mind — a way for the pair to bond, later on.
Those clips, 300 in total, were delivered to Wake Forest Baptist Medical Center, Forsyth Medical Center and a hospital in the Research Triangle that day.
"This is awesome. I'm blessed to be able to work from home," said Byers, the assistant dean for budget and administration in Winston-Salem State's School of Health Sciences. "During that time, I can just have the printer running. … In between breaks and so on, I'm able to reset and start again.
"It just means a lot to be able to benefit nurses and doctors to be safe and to keep patients safe as well."
What's next
Byers isn't one of MIXXER's roughly 150 members, though he plans to join following the coronavirus pandemic. According to Shelton, about 30 members — a portion currently absent of a steady income — have dropped off since closing his makerspace. However, he anticipates a post-pandemic return.
"We might've lost all the members we're going to lose," said Shelton, who thinks he's personally spent roughly $900 in materials to produce PPE. "Even though they don't have access to this space and the tools, socially, we're still connected."
But Shelton's collaborative projects continue. That includes the experimental micro-sauna which he helped develop alongside members like Tadhg O'Gara, a surgeon in orthopedics and neurosurgery with Wake Forest Baptist Health.
Shelton looked to test a theory that safely inhaling heated air — ultimately at 80 degrees Celsius — could decrease the viral load on an infected patient's respiratory system.
He cited studies noting the coronavirus degrades at 50 degrees Celsius. Shelton's micro-sauna boasted a fan-less electric heater, and its body included an inch-thick Styrofoam insulation bonded with nails and duct tape. It was topped with a CPAP mask.
O'Gara and Shelton even explained its construction in a video posted to YouTube. He's since uploaded information on the prototype to MIXXER's website. Shelton said he didn't have a reason to delve further into the project — just proof he could keep a constant temperature in his machine.
He said a collaboration with Wake Forest Innovations is in the works as well to laser cut pieces for specialty PPE prototypes. A New Year's resolution in 2014 was Shelton's tipping point to form MIXXER — a dwelling for creativity, which opened two years ago.  
And it continues to live.
"We've been talking about this for six years now," Shelton said. "And this may be one way for people to finally — for it to maybe click. MIXXER is a hobby shop for some people, but it's so much more than a hobby shop.
"It's a way for people to share knowledge, and be creative. But also, when we're being creative, sometimes we're solving big problems."
Photos: MIXXER artists create face shields and mask holdbacks
COVID-19 Mixxer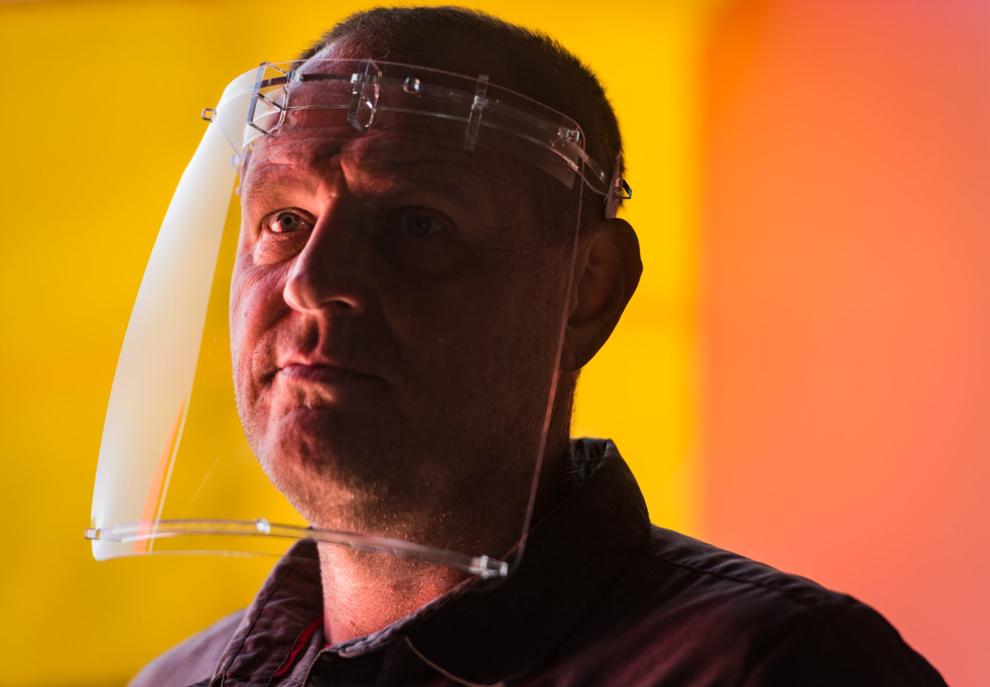 COVID-19 Mixxer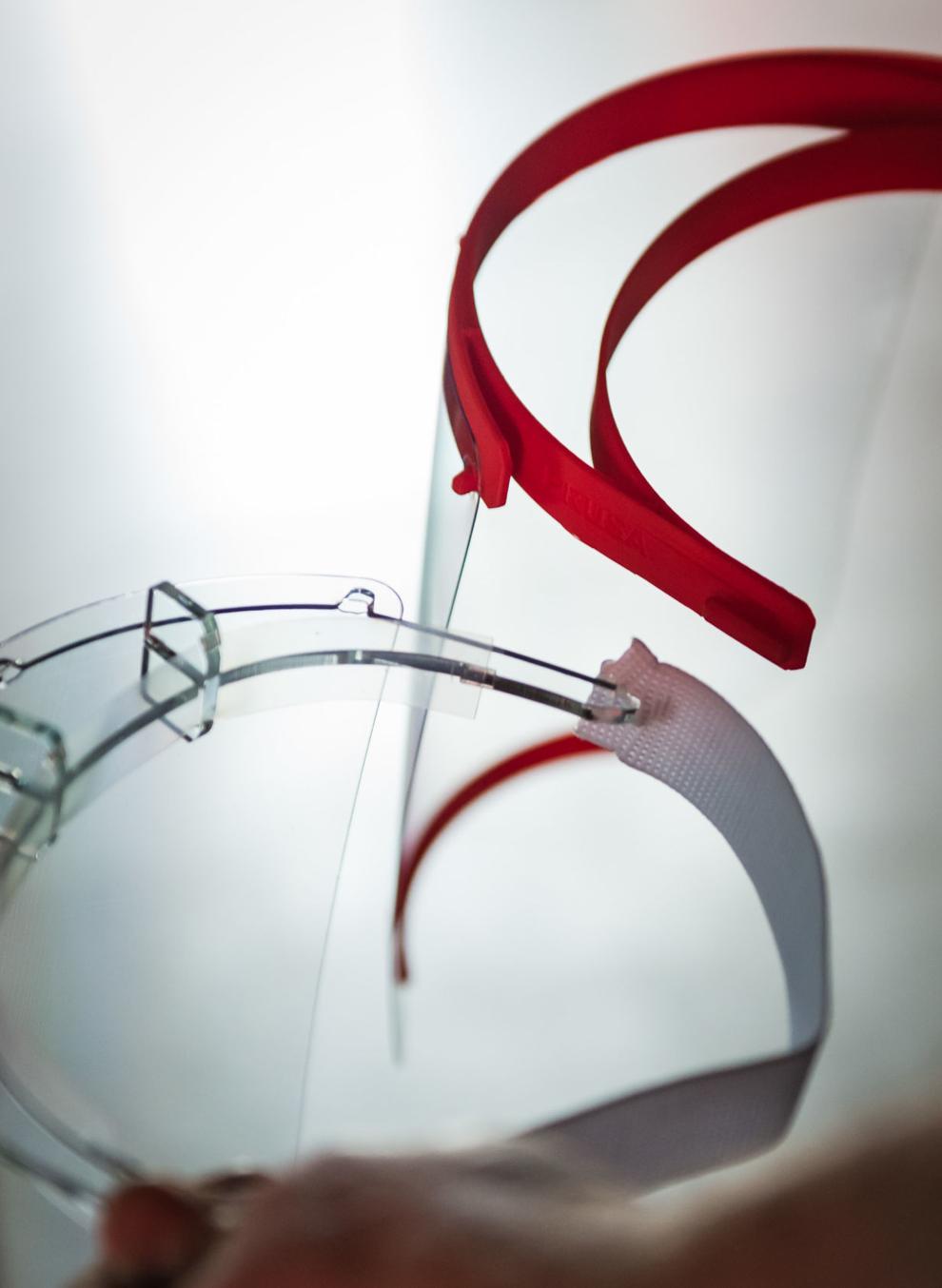 COVID-19 Mixxer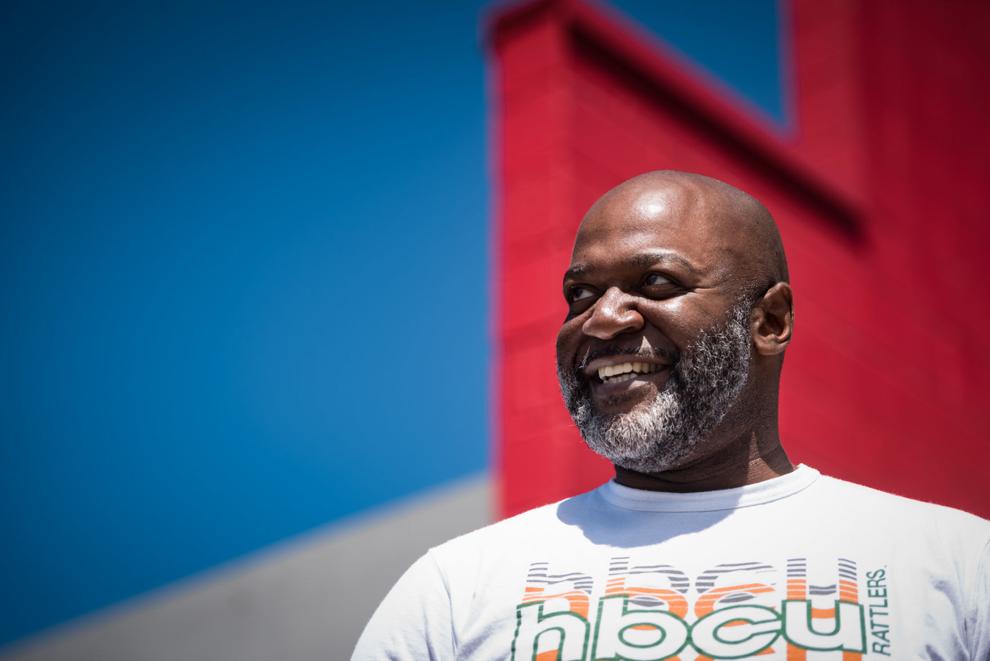 COVID-19 Mixxer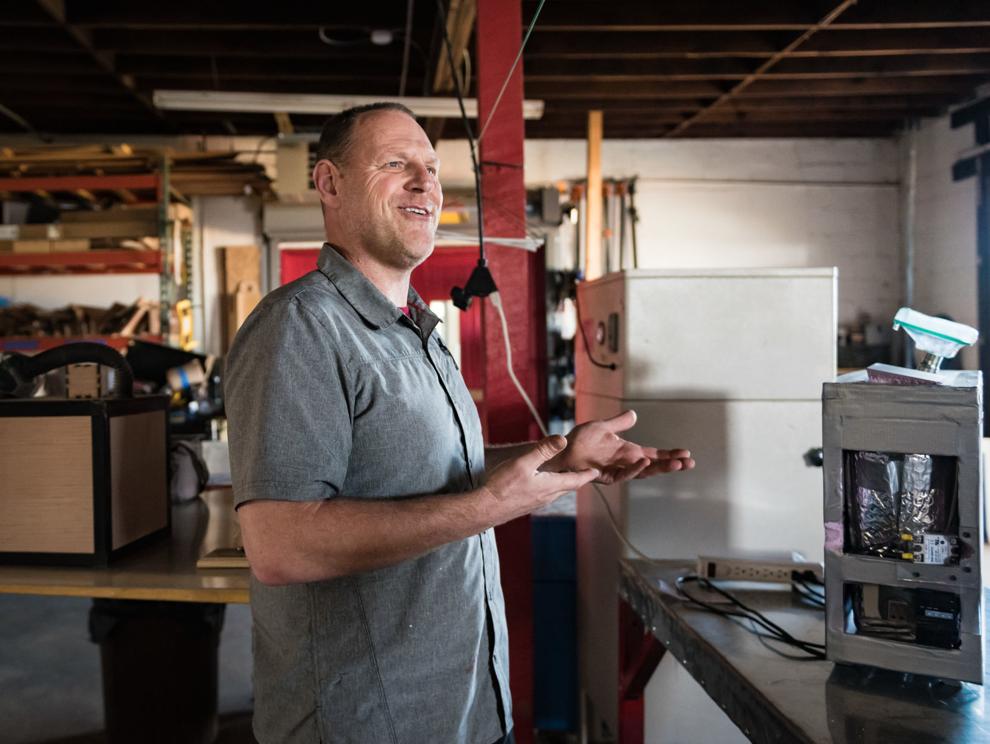 COVID-19 Mixxer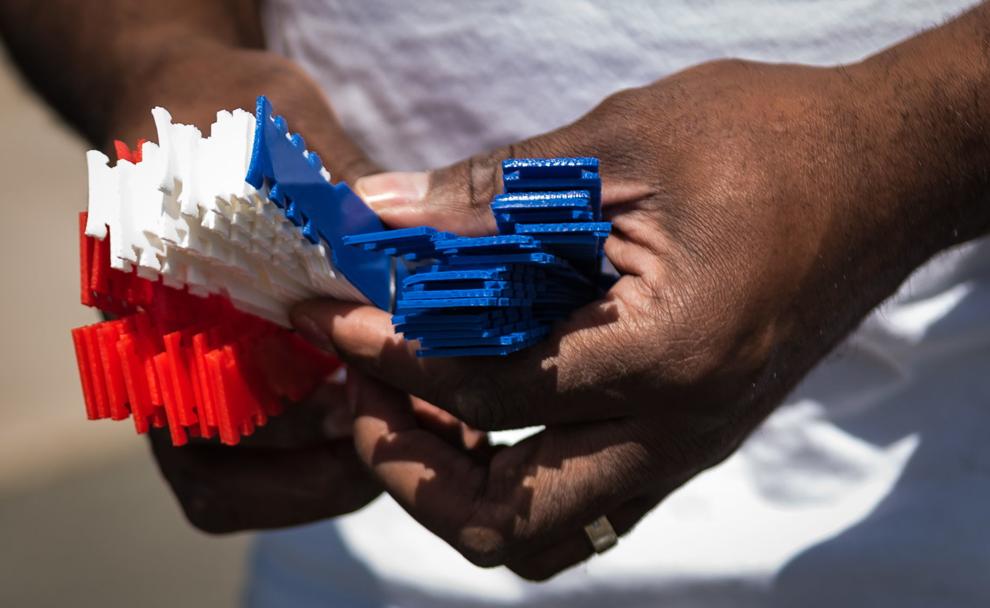 COVID-19 Mixxer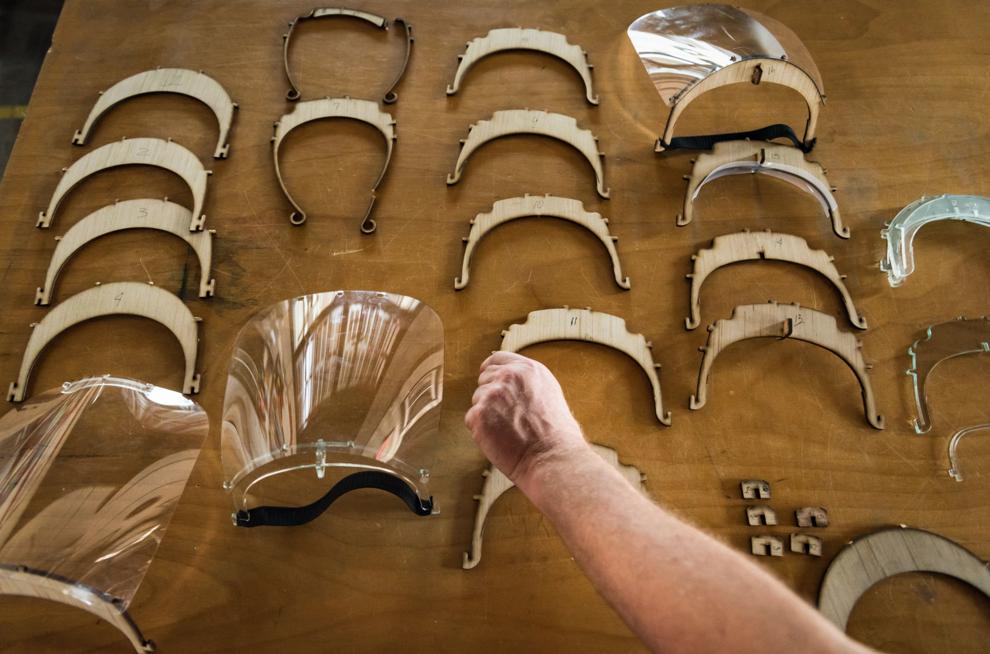 COVID-19 Mixxer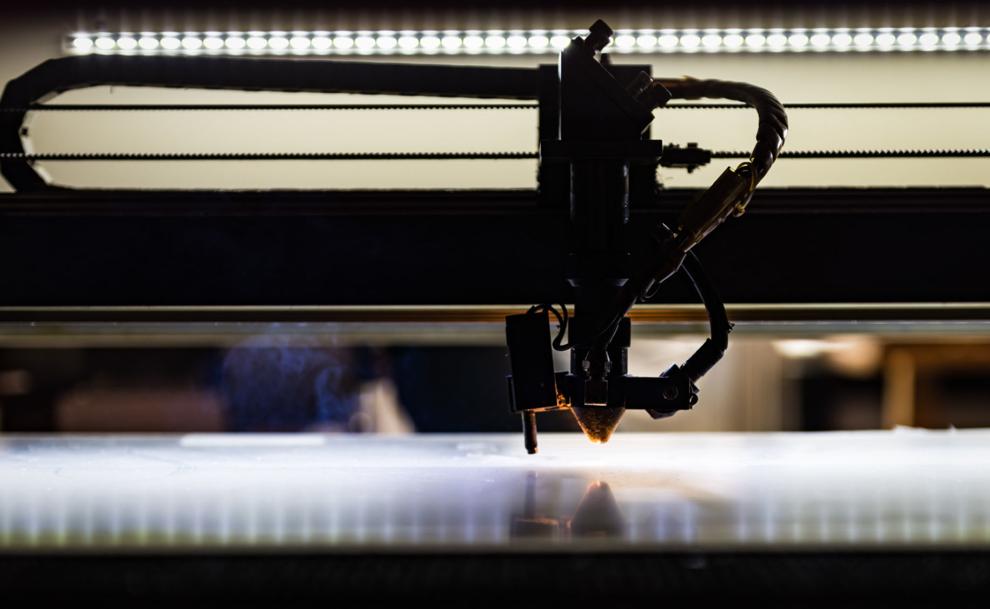 COVID-19 Mixxer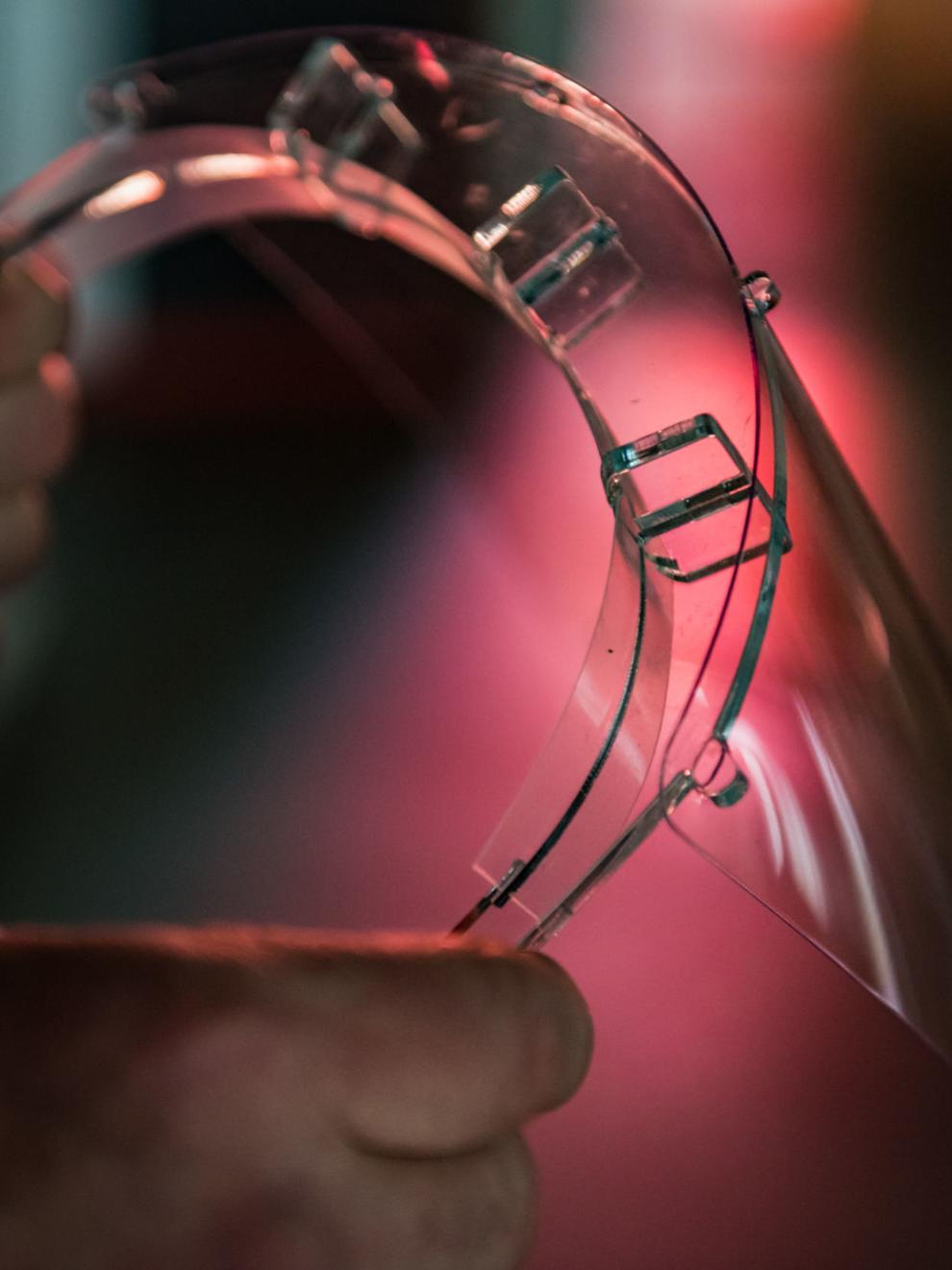 COVID-19 Mixxer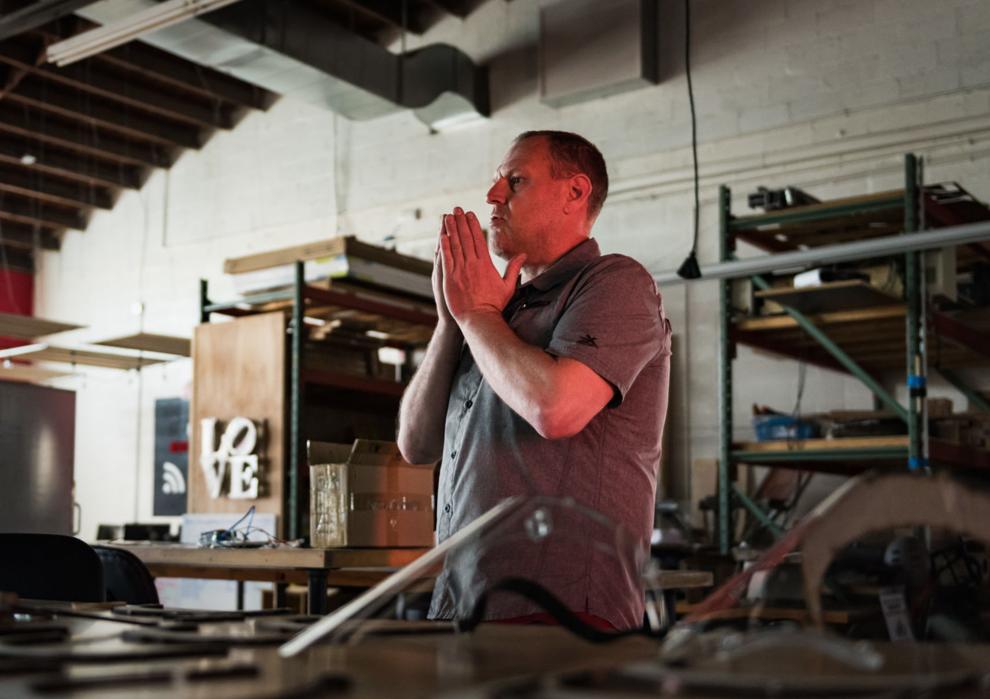 COVID-19 Mixxer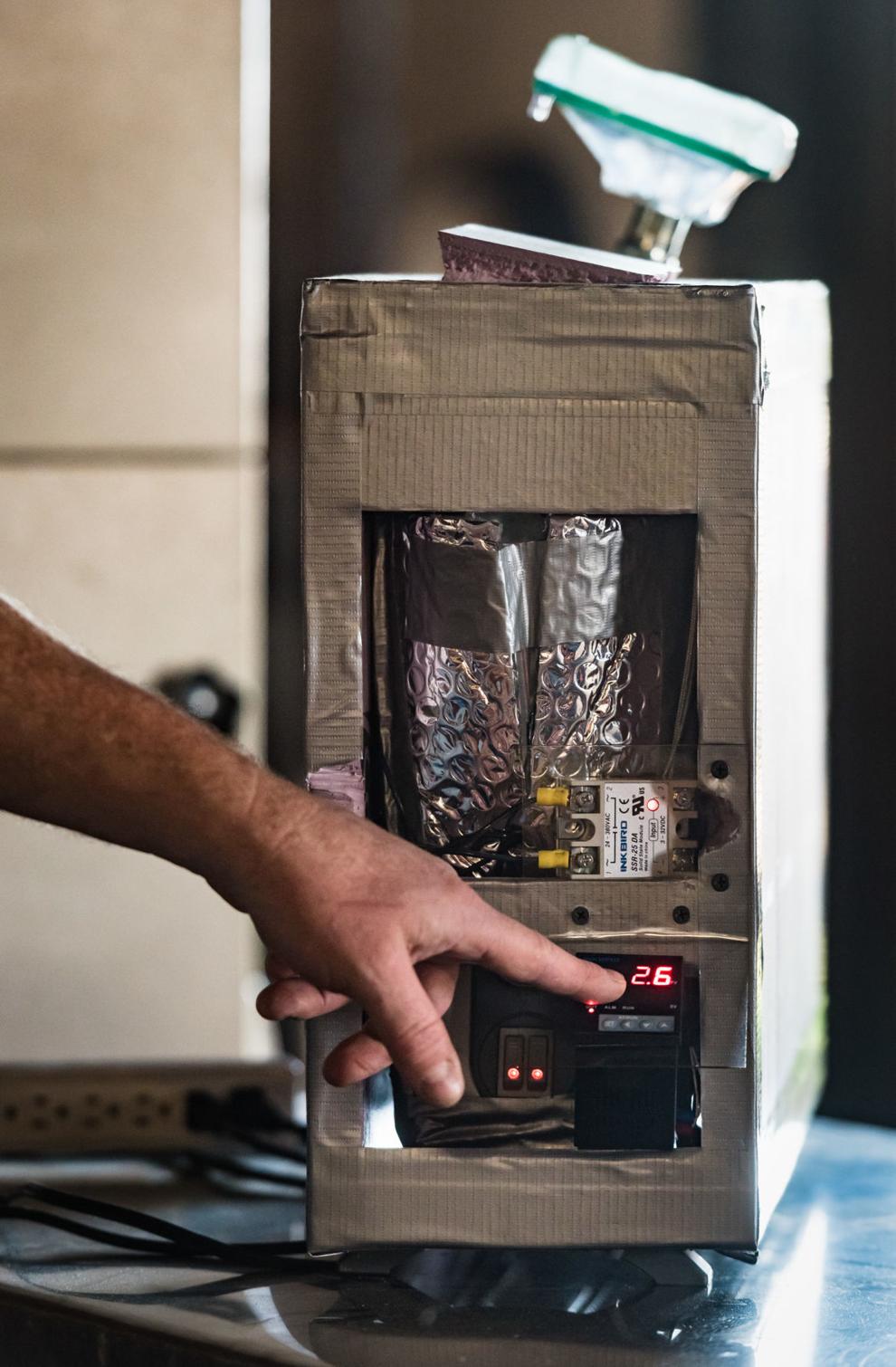 COVID-19 Mixxer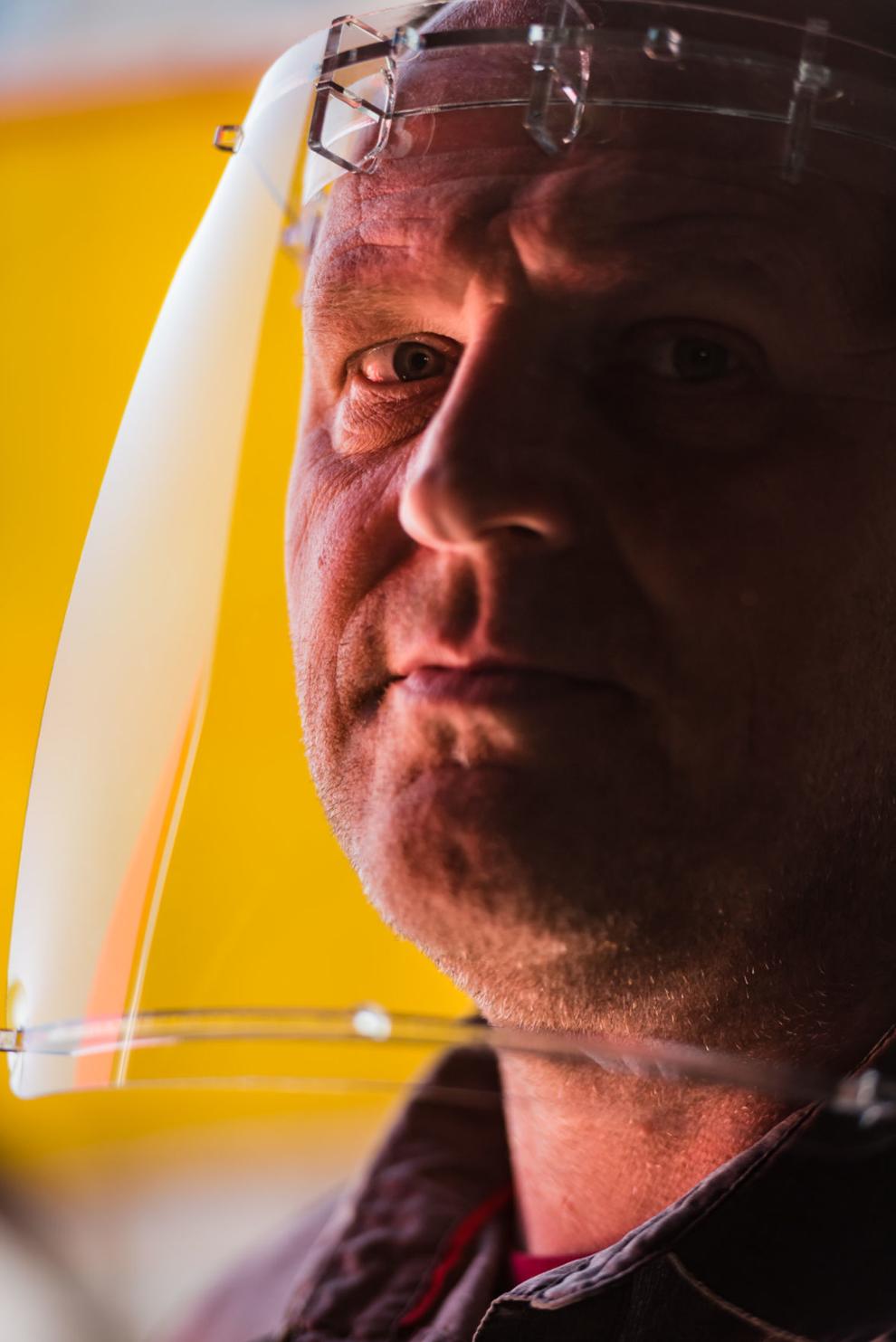 COVID-19 Mixxer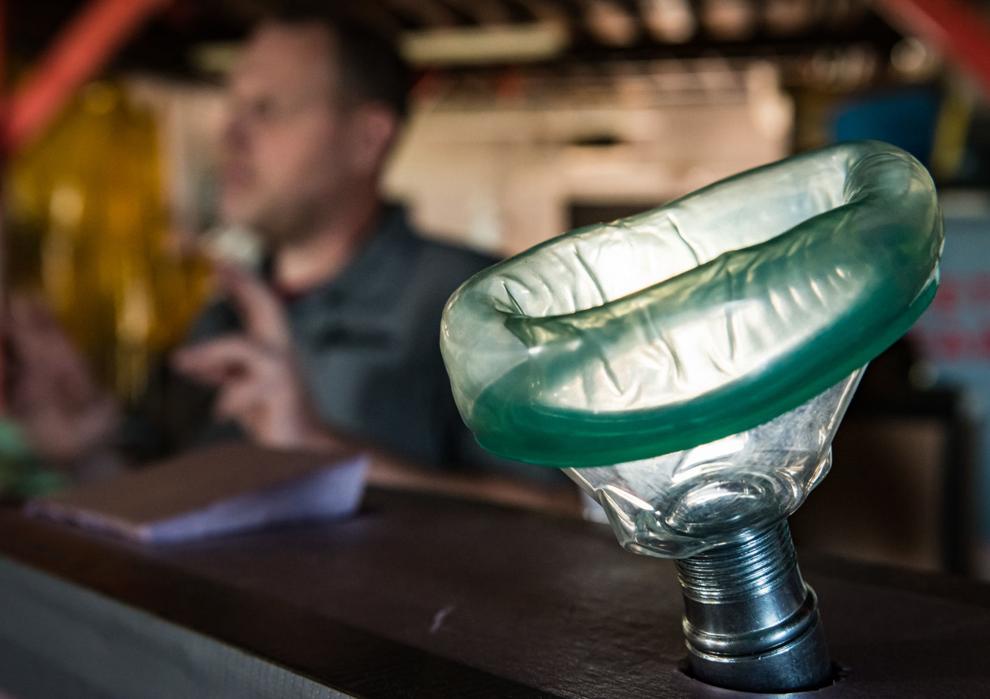 COVID-19 Mixxer

COVID-19 Mixxer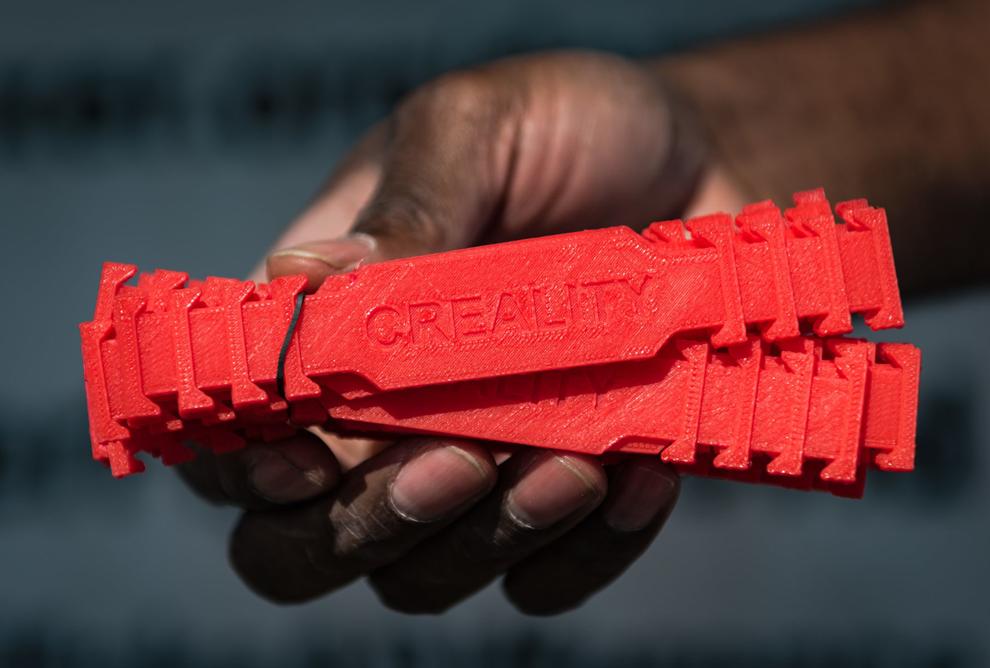 COVID-19 Mixxer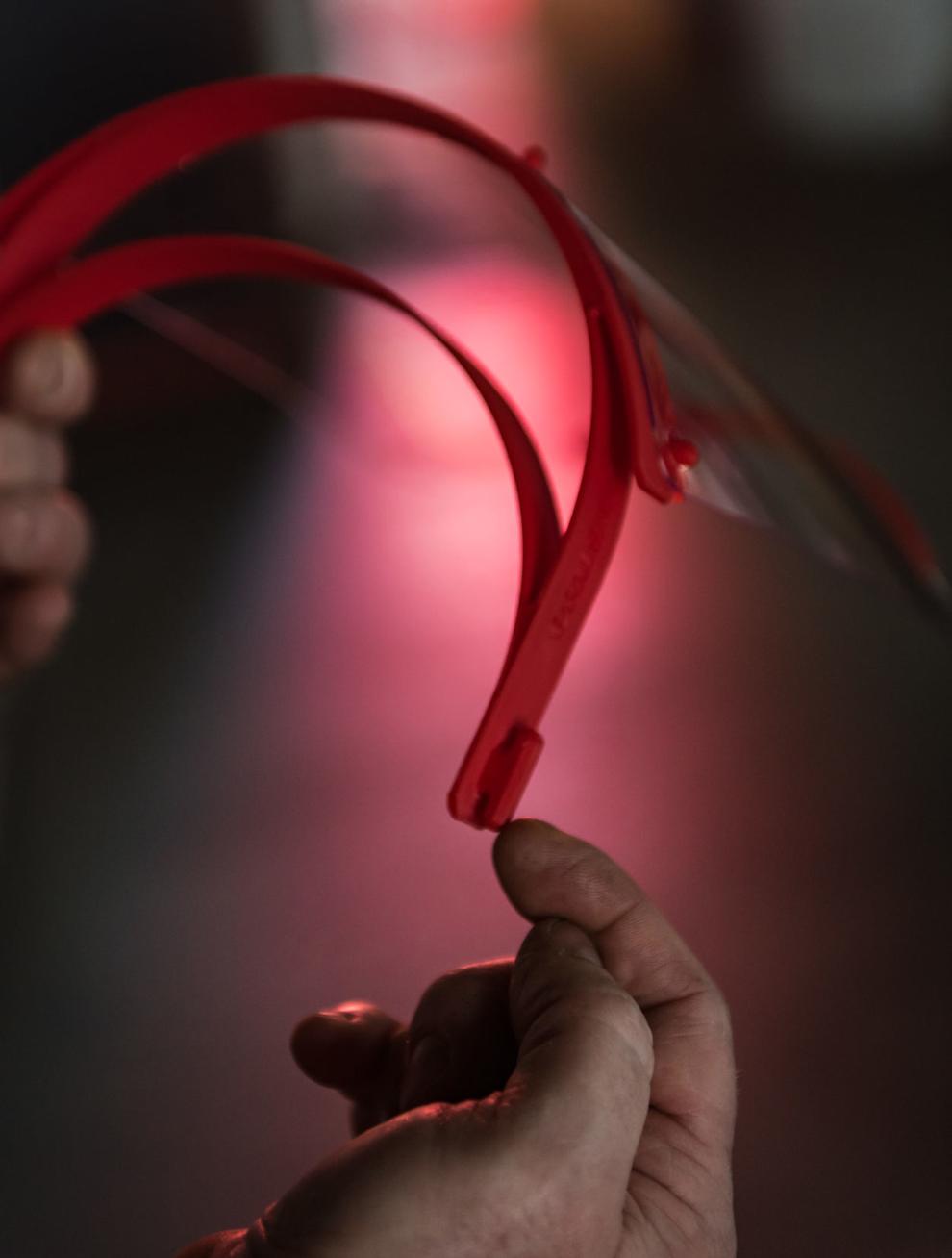 COVID-19 Mixxer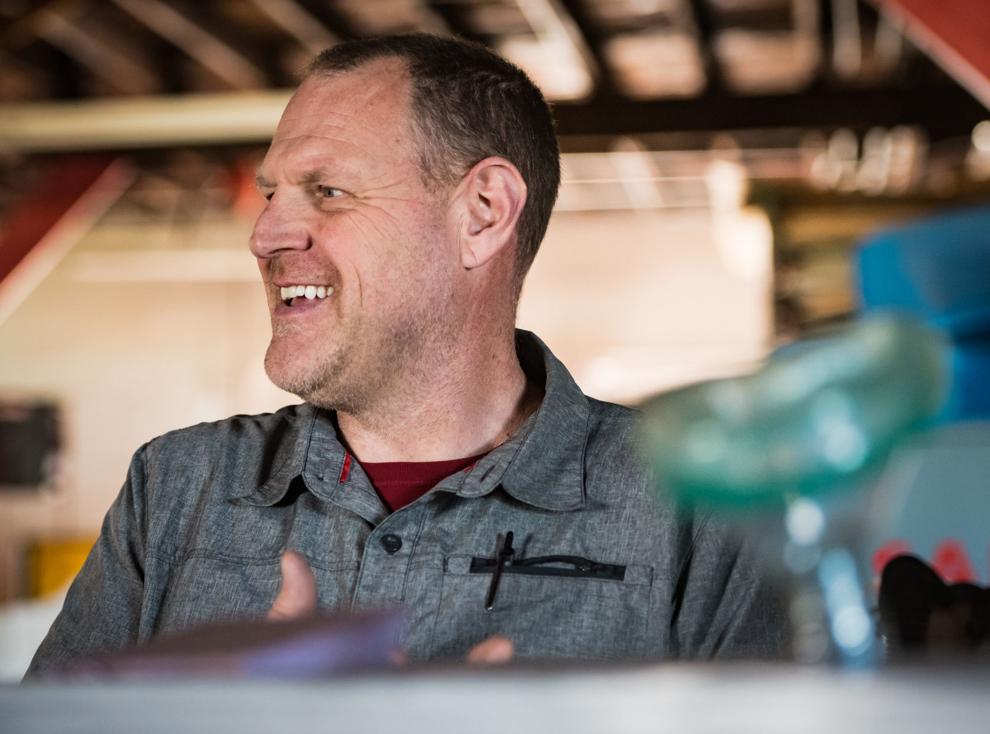 COVID-19 Mixxer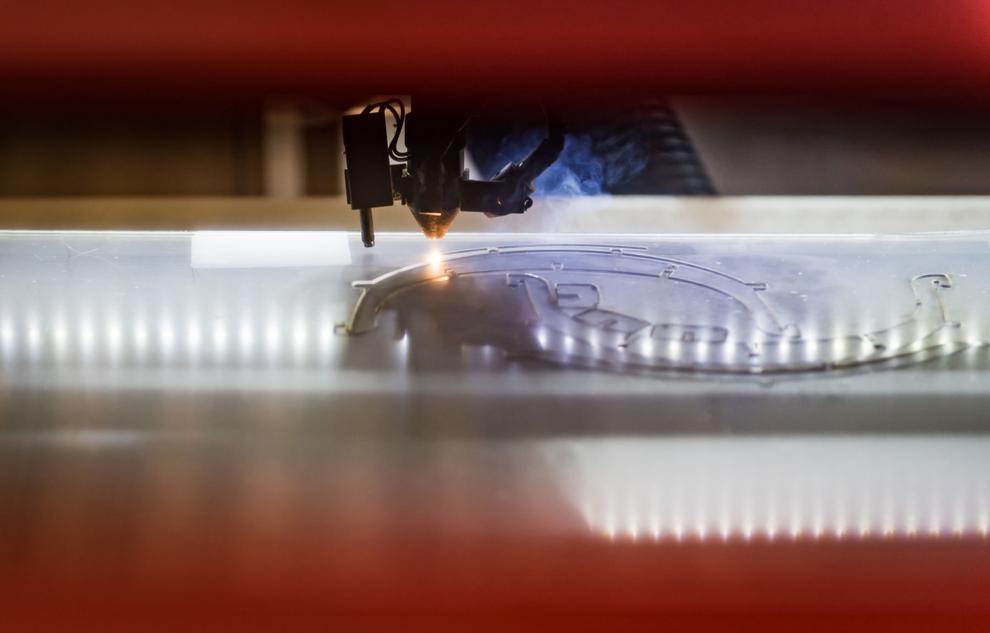 COVID-19 Mixxer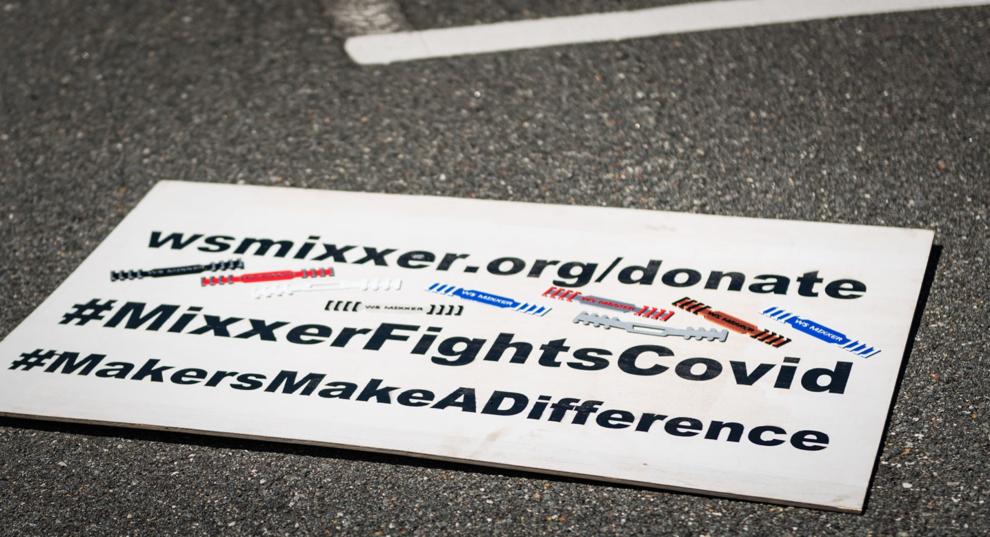 -- HIDE VERTICAL GALLERY ASSET TITLES --