More than 400 people attended a prayer vigil Thursday night at Mount Tabor United Methodist Church in Winston-Salem, where the church's ministers urged the crowd to pray for the family of the slain student in Wednesday's shooting at Mount Tabor High School and for the accused shooter and his family.
"Lord, we first want to pray for the family of William Chavis Raynard Miller Jr.," said the Rev. Lonnie Pittman, the church's senior pastor. "Tonight his family is grieving. Tonight, his family is missing the hugs of someone they love.
"Tonight, his family is in a pain that is truly beyond words."
The prayer vigil was held 31 hours after Miller was shot inside the high school at 12:05 p.m. Wednesday, the Forsyth County Sheriff's Office said. Miller later died at Atrium Health Wake Forest Baptist of the injuries he suffered in the shooting.
His alleged assailant, who is believed to be another Mount Tabor student, was arrested without incident later in the day.
Authorities have not released the suspect's name, age and whether he has been charged, or any details they have about the circumstances leading to the shooting.
In his prayer, Pittman urged the crowd, which included numerous Mount Tabor students, faculty members and administrators, to pray for everyone involved in Wednesday's incident.
"We pray for your guidance and your wisdom," Pittman said. "Help us, Lord, to see that violence is not the answer. Help us to see that we can resolve our conflicts with understanding and grace."
Pittman urged the crowd to pray for Mount Tabor's students, teachers, administrators and staff.
Principal Ed Weiss of Mount Tabor High asked the Mount Tabor students who had been standing with others on the lawn in front of the church to move to a parking lot near the podium. The students complied, and about 150 of them gathered in front of Weiss as he spoke.
"I would like to ask everyone to keep William in your thoughts and prayers," Weiss said.
Weiss met with Miller's family members Thursday, and Miller's mother told Weiss to continue to push his students to do great things at Mount Tabor, he said.
"When I look at you guys here, you are strong, you are gifted, (and) you are talented kids," Weiss said. "You go to an incredible school. You are doing incredible things for each and every one of your futures.
"You are building responsibility and trust that comes with obviously being a son or daughter to your parents who are here. You're role models. You are our future."
The principal urged the students to be Spartan strong in the coming days as they cope with the shooting.
"When you're Spartan strong, you are part of a family, a large family," Weiss said. "We want to help you to continue a strong foundation. I want each of you to be there for each other."
Pittman also prayed for all of the law enforcement officers who responded to the shooting and helped reunite the students with their parents.
'Running everywhere'
During and after the vigil, the students hugged each other.
Lena Zabaneh, a senior at Mount Tabor, said she heard one gunshot during Wednesday's shooting inside the school.
"I saw students running everywhere and screaming," Zabaneh said. "I'm glad I'm safe. It's relieving to be here with all of the community surrounding us."
Ellis Caudle, a 2021 Mount Tabor graduate and a student at Forsyth Technical Community College, said he was shocked when he learned that a shooting happened at his alma mater.
"I didn't think it could happen at Mount Tabor," Caudle said. "I didn't know what had happened."
Mark Berkley, a sophomore at Mount Tabor and a football player, said he and other students were locked in the football team's locker room immediately after the shooting happened.
"It's been hard," Berkley said. "It's been really hard. Every time I go to sleep, I think about it.
"My thoughts and prayers are with William and his family."
Lila Mahler, a senior at Mount Tabor, also said she heard a single gunshot Wednesday inside the school.
The students and teachers then heard an announcement over the public address system that the school was in lockdown, Mahler said.
"I hid under my teacher's desk for a few hours," Mahler said. "After they (law enforcement officers) cleared the classrooms and the rest of the school, I went to the media center."
"All of these emotions are really overwhelming," Mahler said. "But seeing all of these students and teachers out here is good because we didn't know if they were safe or not."
PHOTOS: Prayer vigil at Mount Tabor UMC
Mount Tabor UMC Prayer Vigil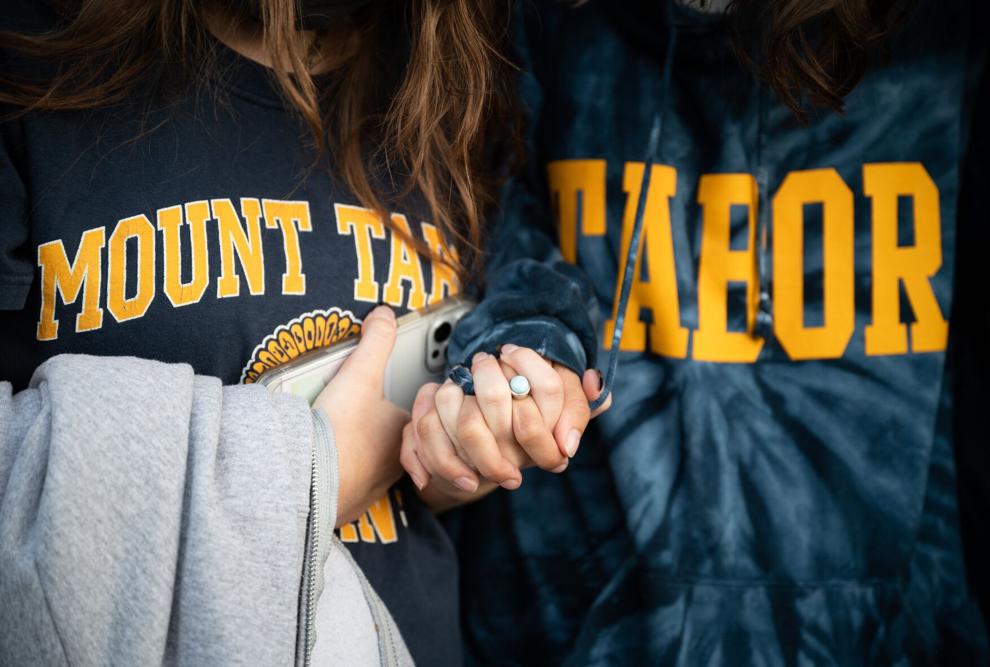 Mount Tabor UMC Prayer Vigil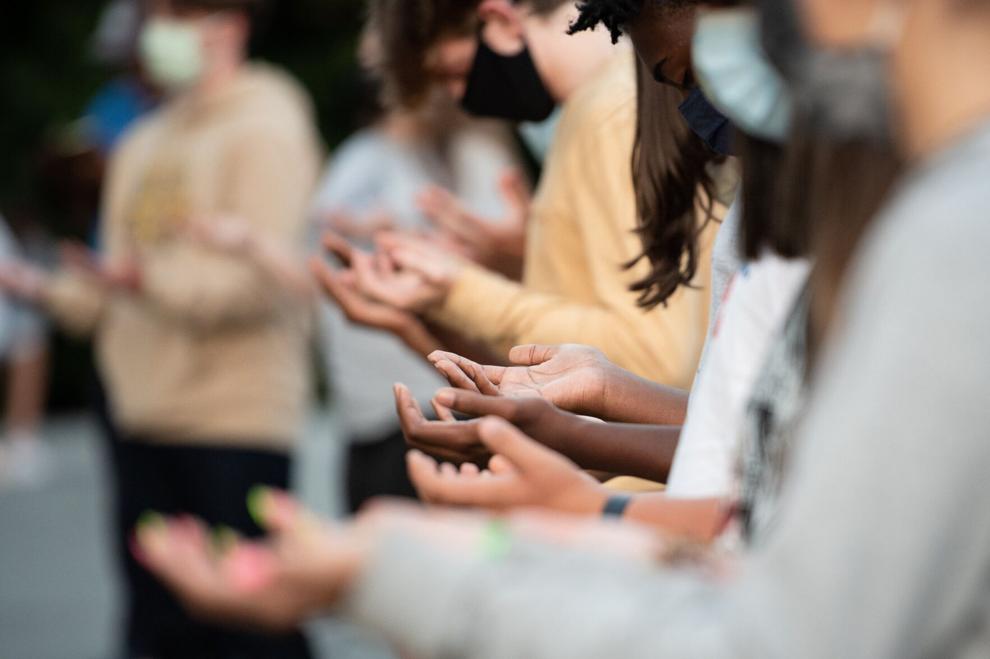 Mount Tabor UMC Prayer Vigil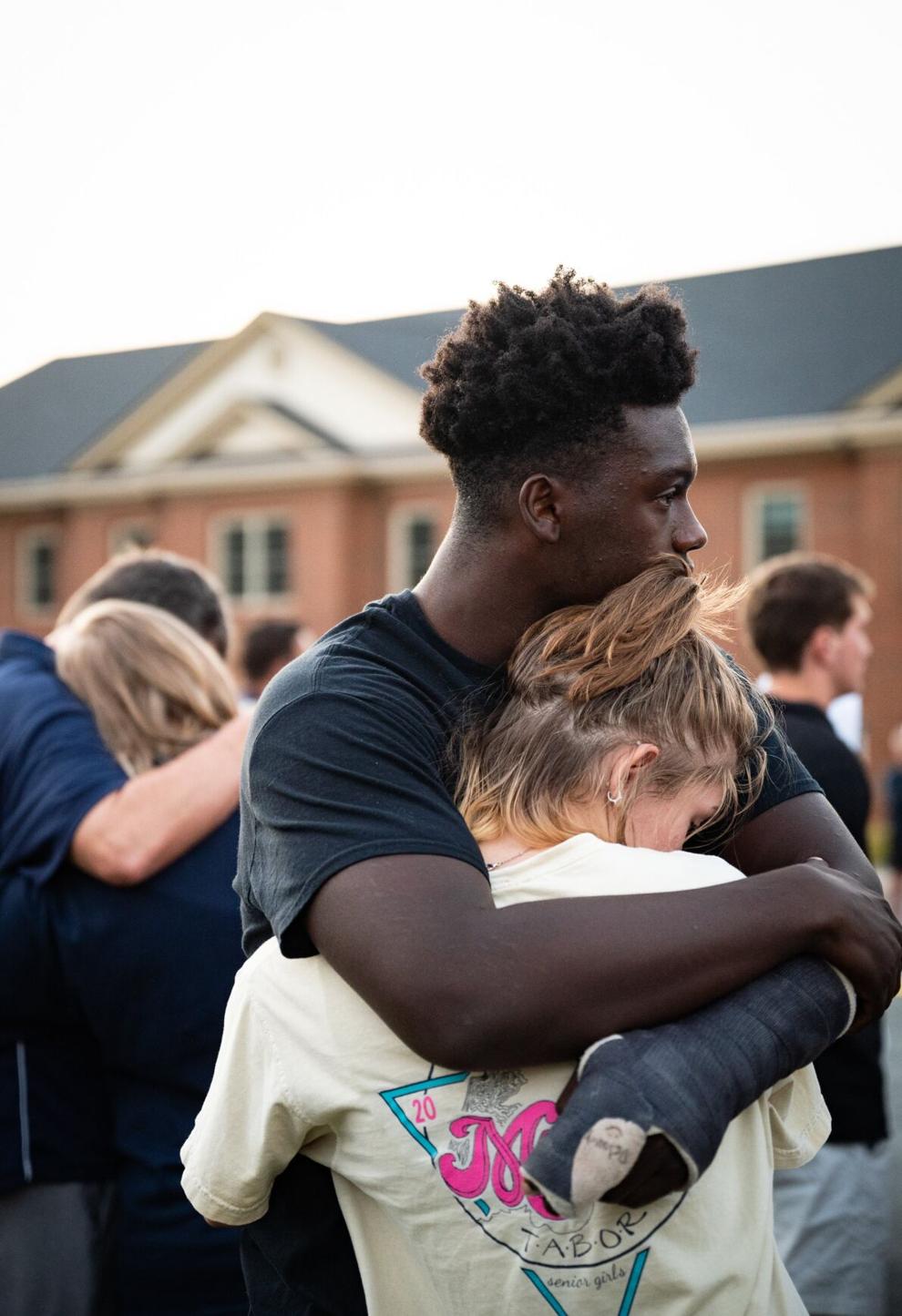 Mount Tabor UMC Prayer Vigil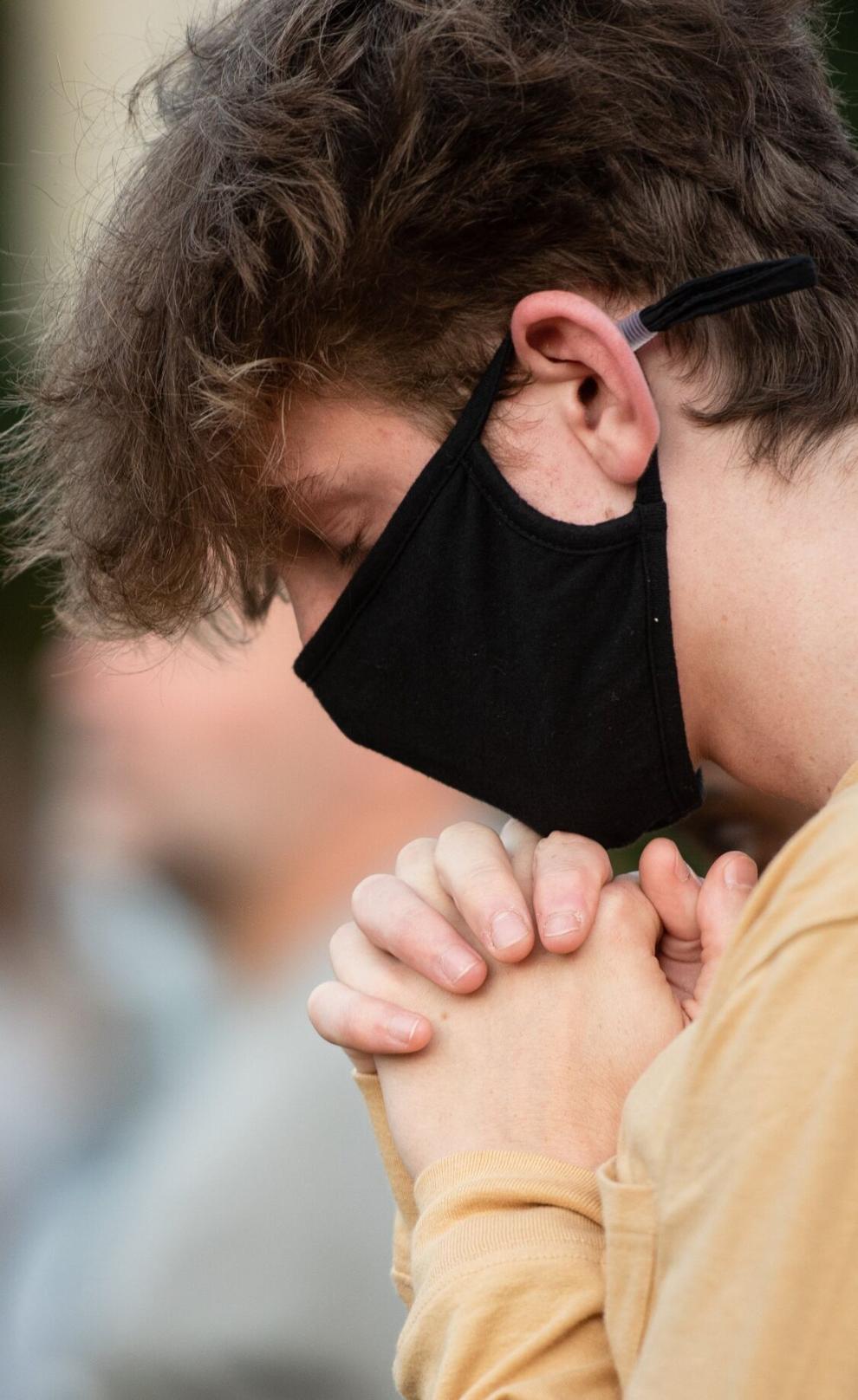 Mount Tabor UMC Prayer Vigil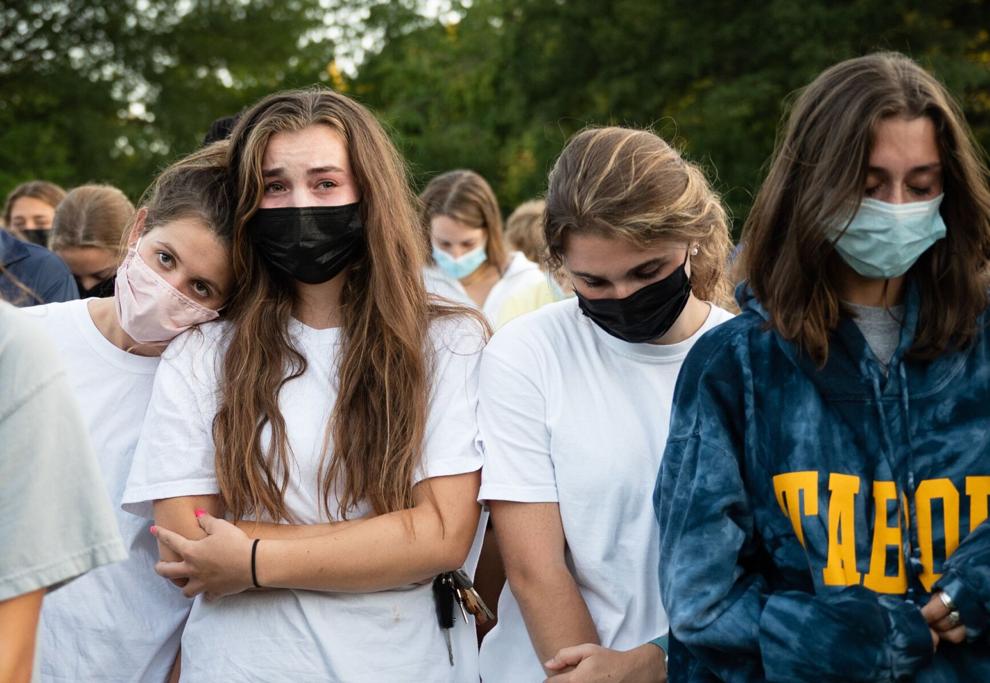 Mount Tabor UMC Prayer Vigil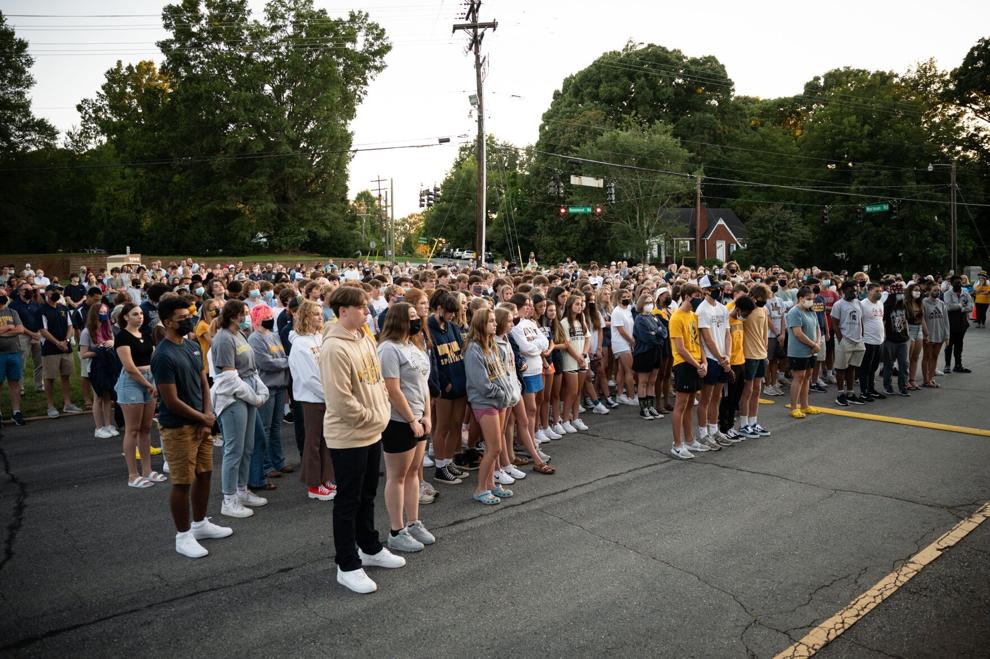 Mount Tabor UMC Prayer Vigil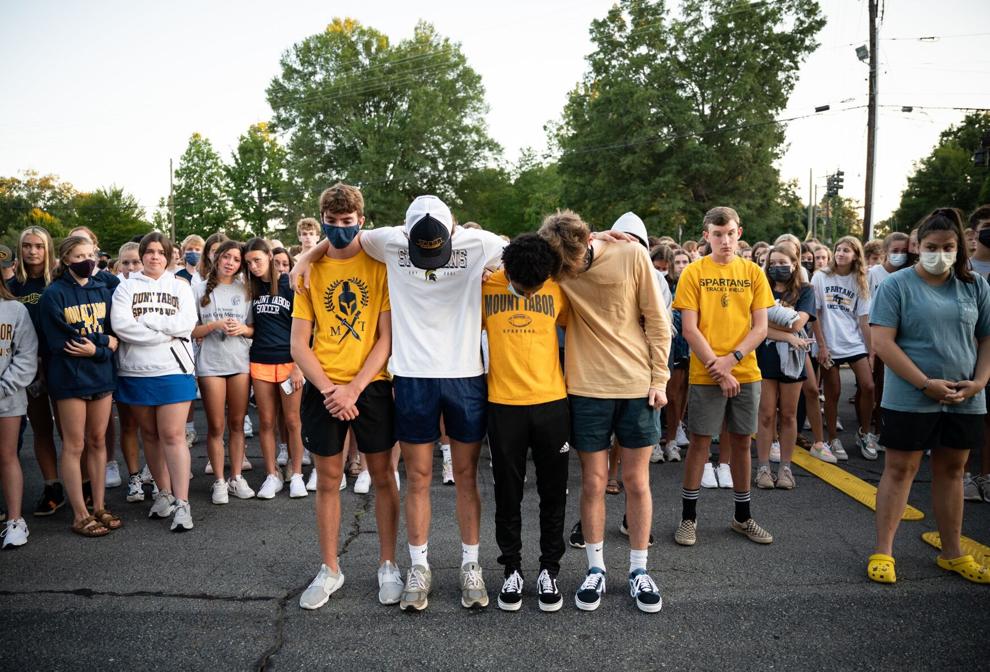 Mount Tabor UMC Prayer Vigil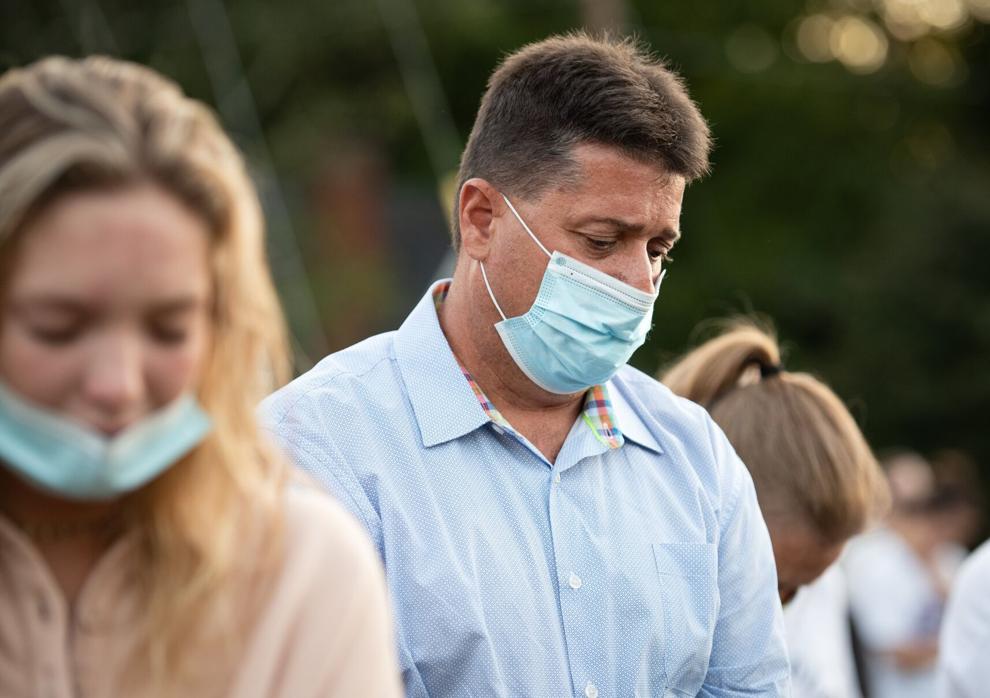 Mount Tabor UMC Prayer Vigil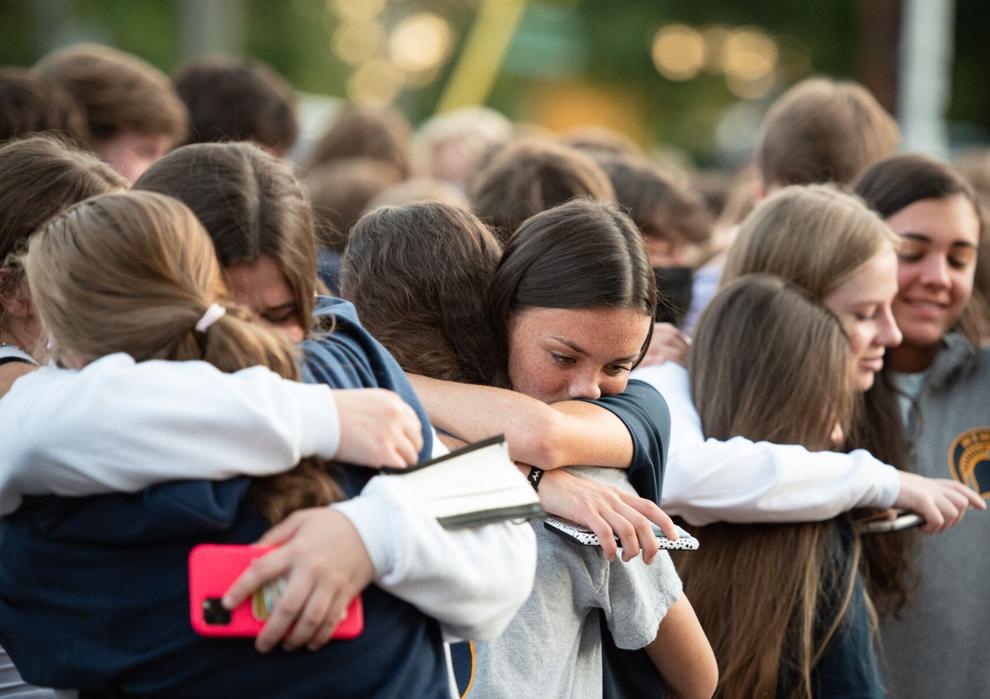 Mount Tabor UMC Prayer Vigil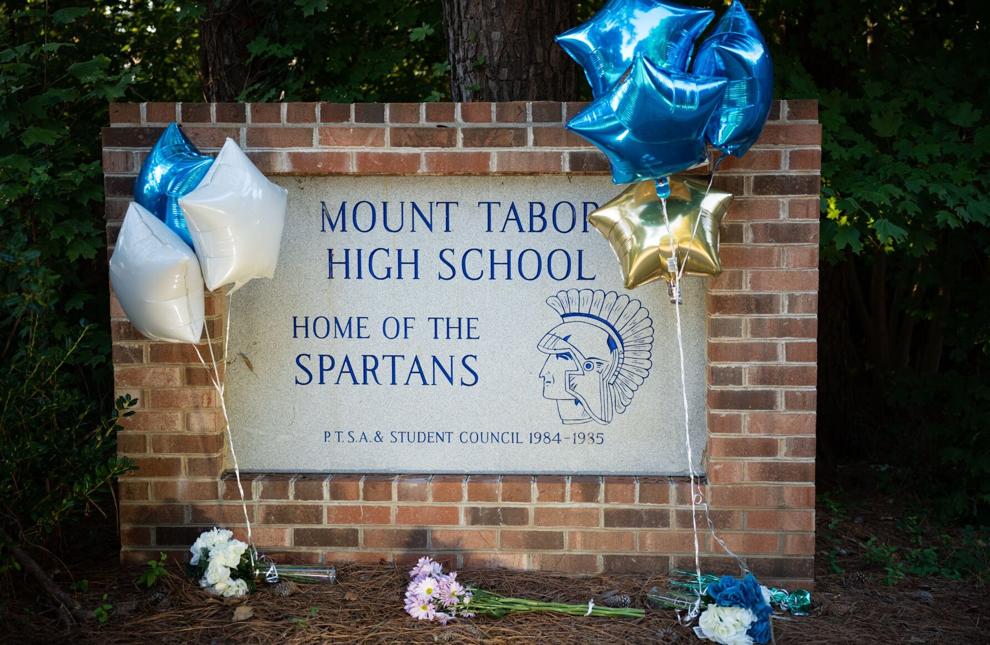 Mount Tabor UMC Prayer Vigil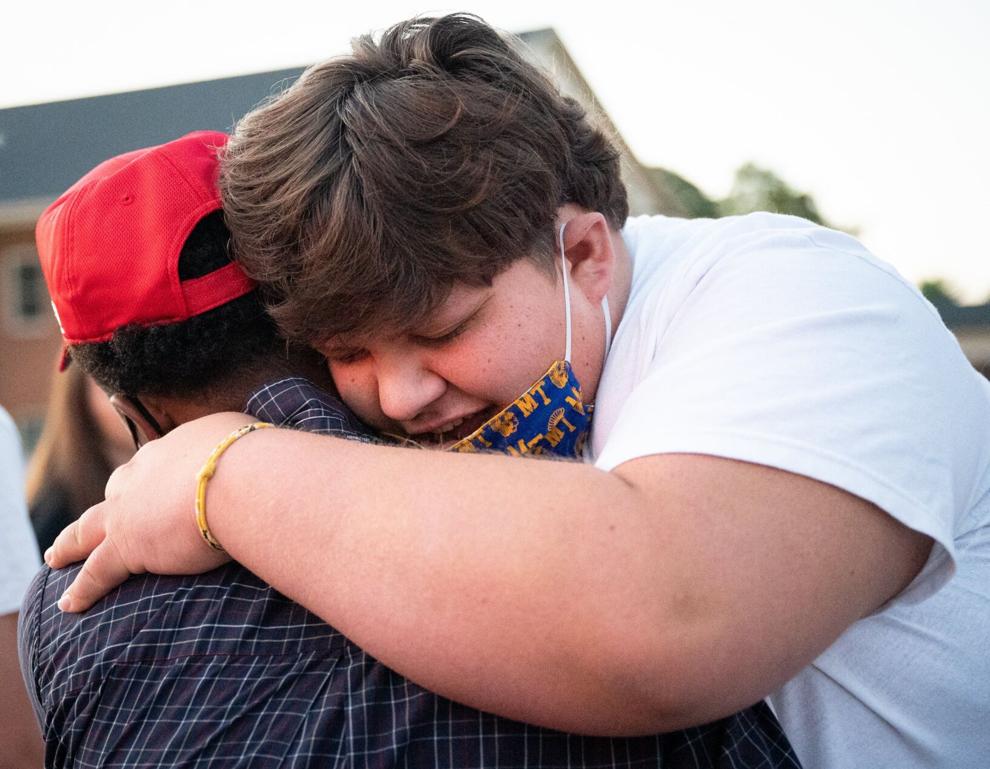 Mount Tabor UMC Prayer Vigil
Mount Tabor UMC Prayer Vigil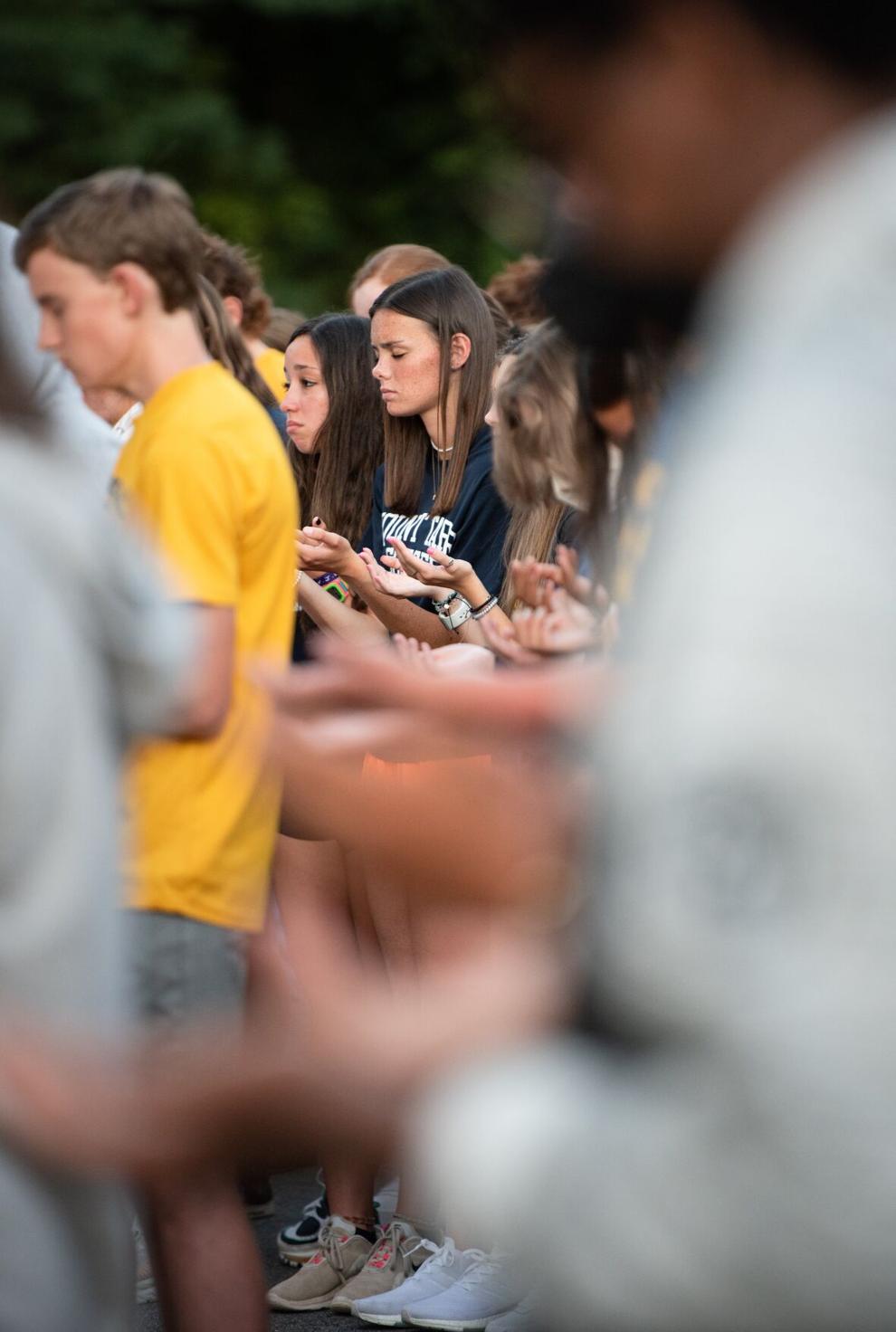 Mount Tabor UMC Prayer Vigil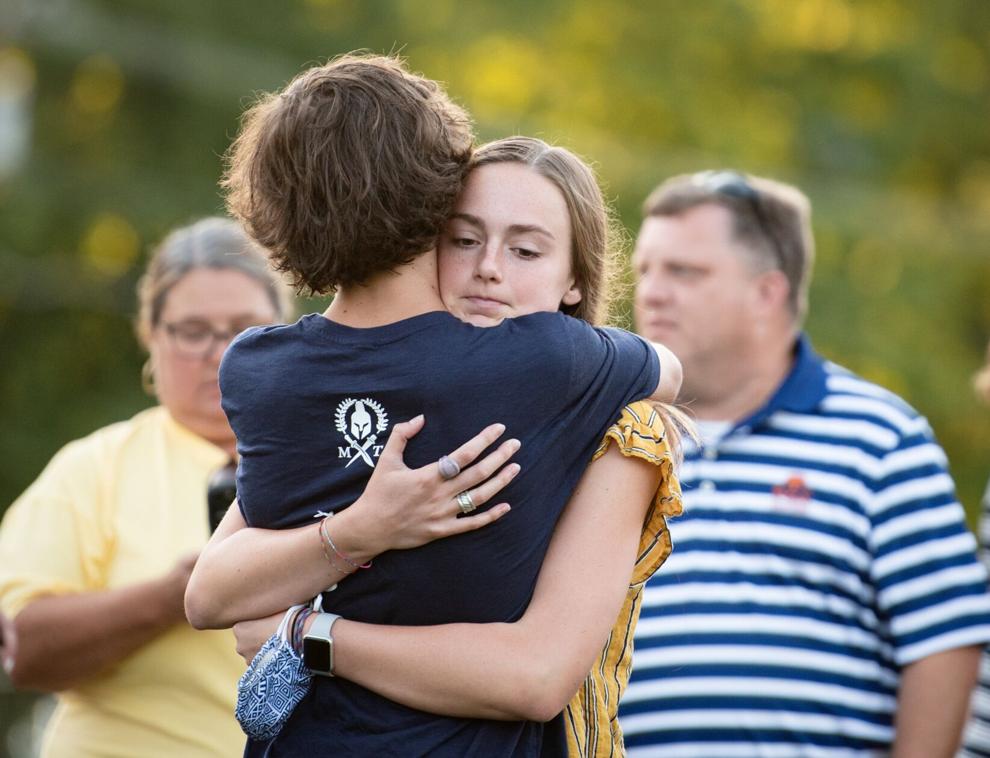 Mount Tabor UMC Prayer Vigil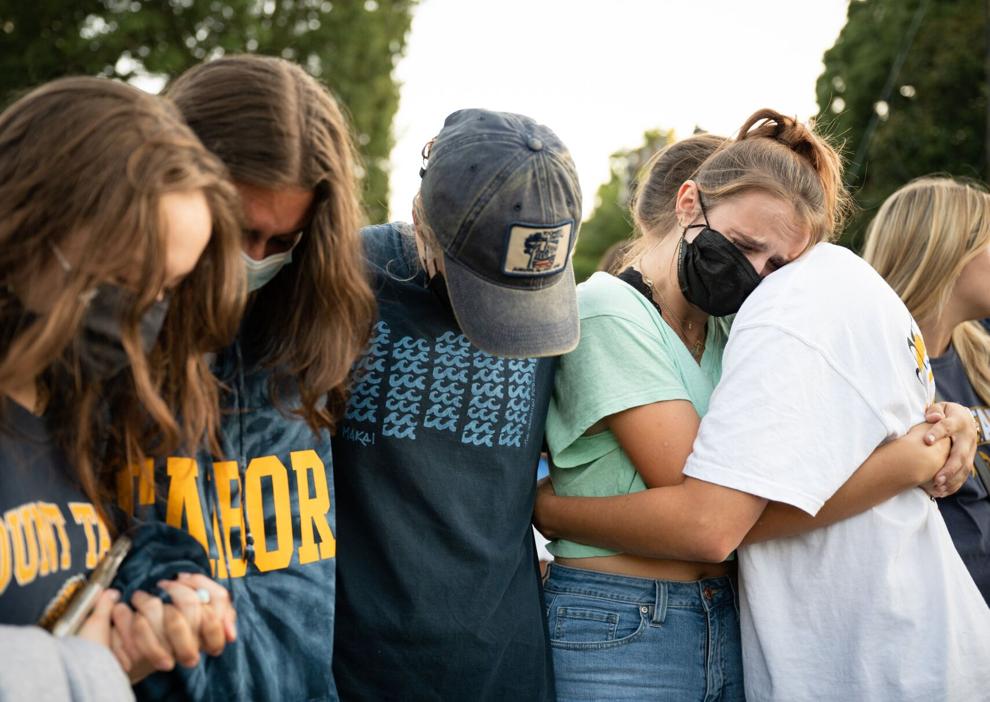 Mount Tabor UMC Prayer Vigil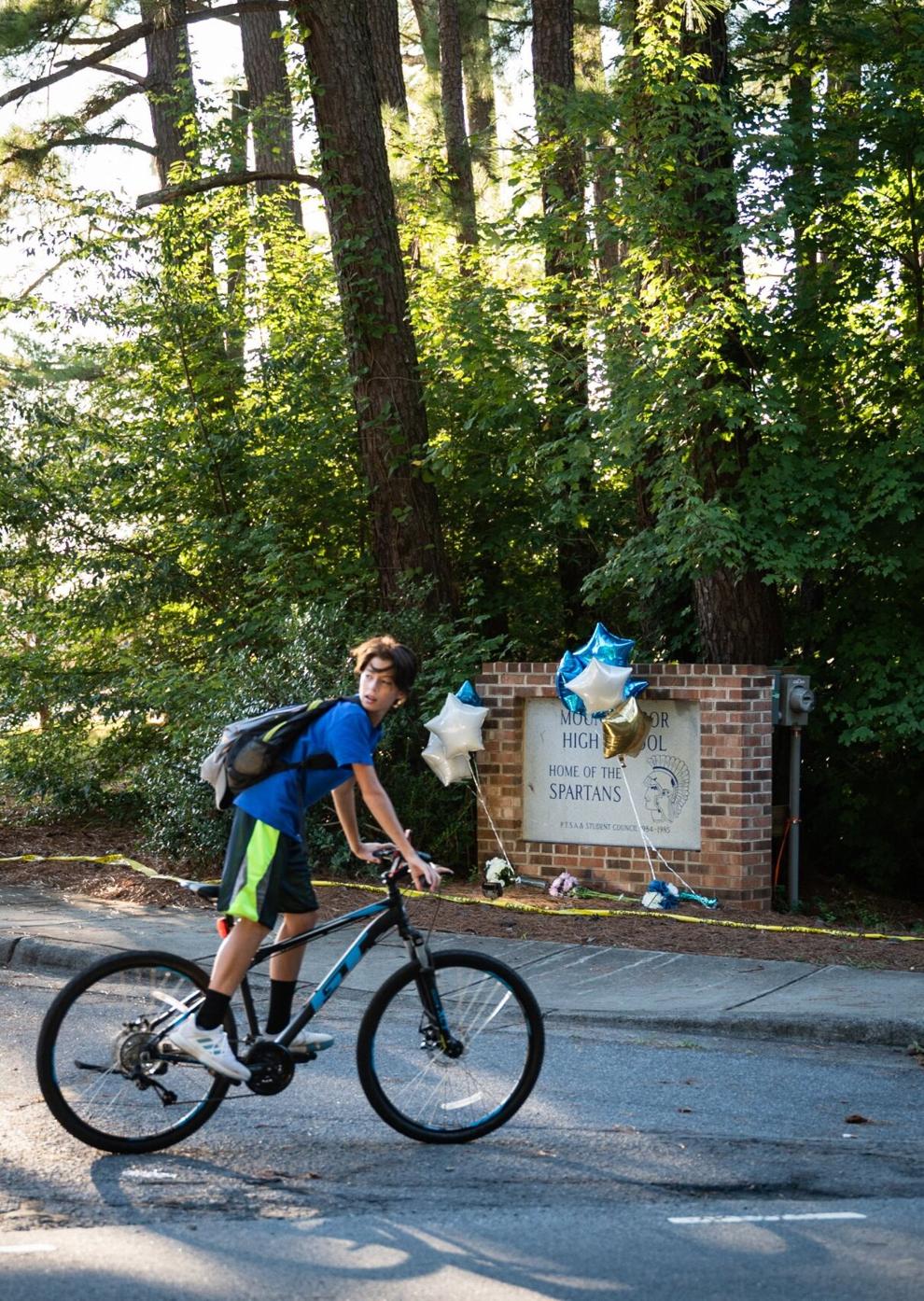 Mount Tabor UMC Prayer Vigil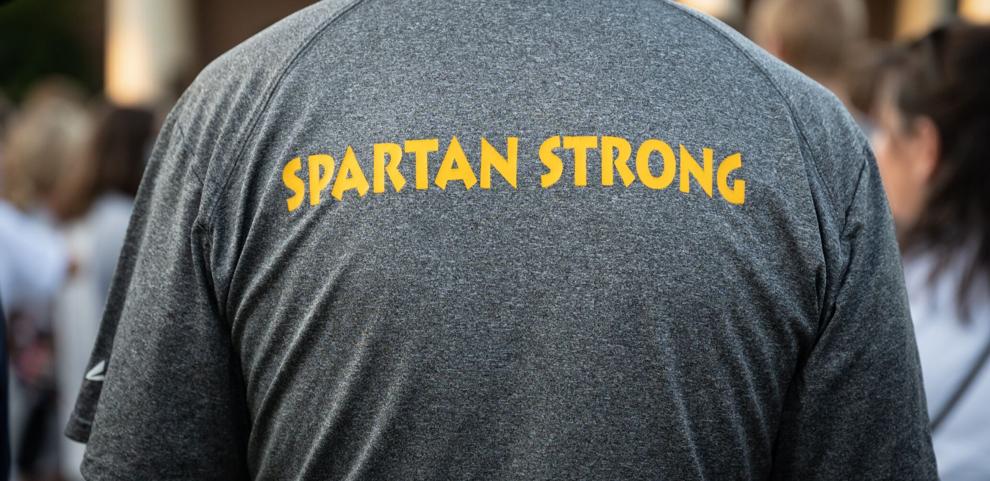 Mount Tabor UMC Prayer Vigil