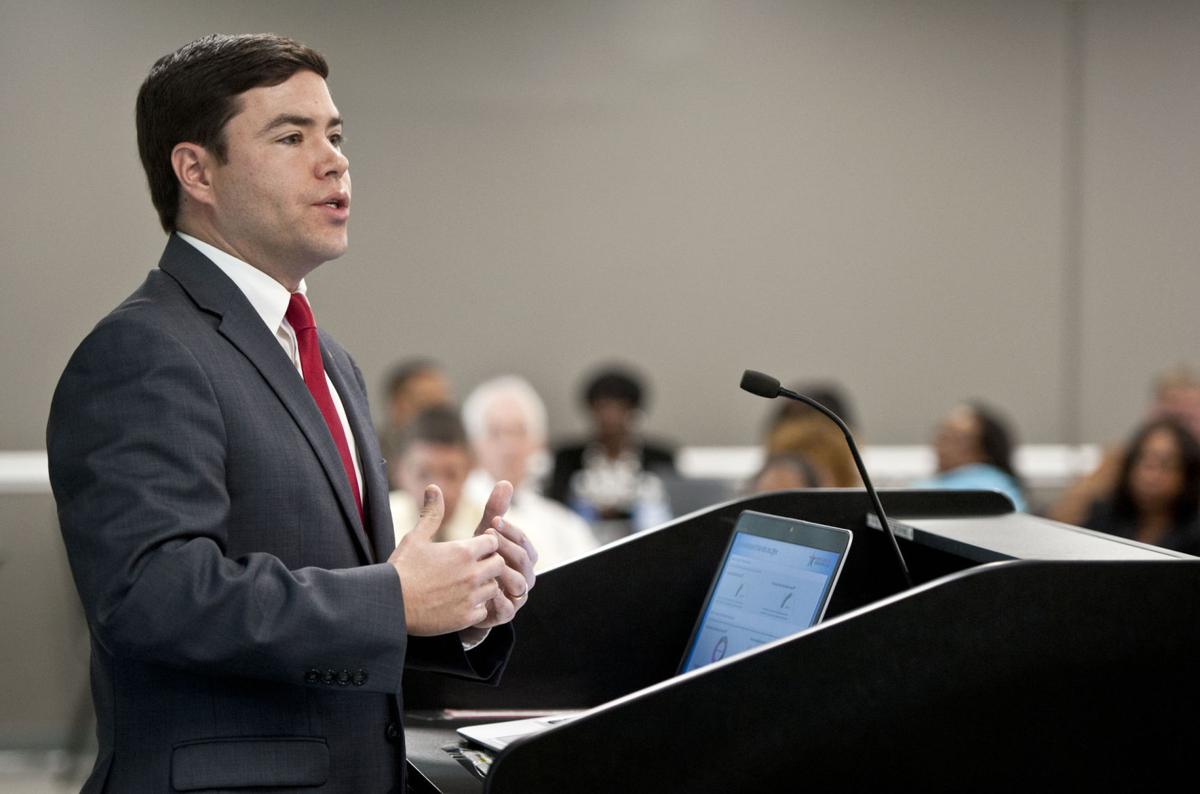 Elementary schools will soon use data from kindergartners to help provide a clearer picture of how schools are progressing.
N.C. Superintendent of Public Instruction Mark Johnson said last week that he wants to have proficiency indicators for kindergartners.
A system is currently in place to assess kindergartners in North Carolina, called the Kindergarten Entry Assessment, or KEA. Students are evaluated on different parts of their development: Emotional and social, health and physical, and cognitive and learning approach.
"Each student is assessed individually," said Susan Bazemore, a kindergarten teacher at South Fork Elementary School. "I use an app on the iPad to take evidence on the constructs."
Information recorded includes a student's hand dominance, as well as if they can write their letters, make their own choices, explain emotion as appropriate, know how to count and more.
"This meets our needs across the board," Bazemore said.
Students are assessed while they're learning, unaware that data is being noted by Bazemore. Throughout the year, the information is being updated to see how students progress.
The state is looking to use these indicators as a tool to let parents and the community know how ready a student is for kindergarten and moving into first grade.
"We're working on a kindergarten proficiency and readiness indicator that puts context into what the growth is," Johnson said Dec. 5 while at an event in Winston-Salem.
On the newly redesigned school report cards, middle school and high schools have proficiency indicators rating incoming student readiness. The information is based on data from test scores for the lowest grade at the school — sixth and ninth grades — of how ready students are based on reading and math scores from the end of the previous year.
Johnson wants to have something similar for kindergarten.
He said the assessment will be done at the beginning of kindergarten.
Drew Elliot, the communications director for the state Department of Public Instruction, said the KEA data collected in the first 60 days will be used as the student-readiness indicator for elementary schools. It's unclear if teachers will be asked to gather any additional specific data from students for the statewide indicator.
Joanell Gatling, the principal at South Fork Elementary School said she likes the idea of it.
"Our kids are so diverse, they come in with so many challenges," she said. We can see different behaviors. This gives us an indication of what we need to do."
However, both Gatling and Bazemore said they would like to see testing on students' readiness done before kindergarten to get a better feel for a student's ability.
"It would be great if we could get kids to school in the summer to get a good picture of how ready they are," Bazemore said.
With the system that's currently in place, however, Bazemore said she's pleased with it. The data is not currently shared electronically with first-grade teachers at the end of the year, but she said the teachers communicate the information verbally. There has been discussion at the state level to expand the program through third grade. It's unclear if that plan is still in place, and it was not answered as of Tuesday afternoon by the Department of Public Instruction.