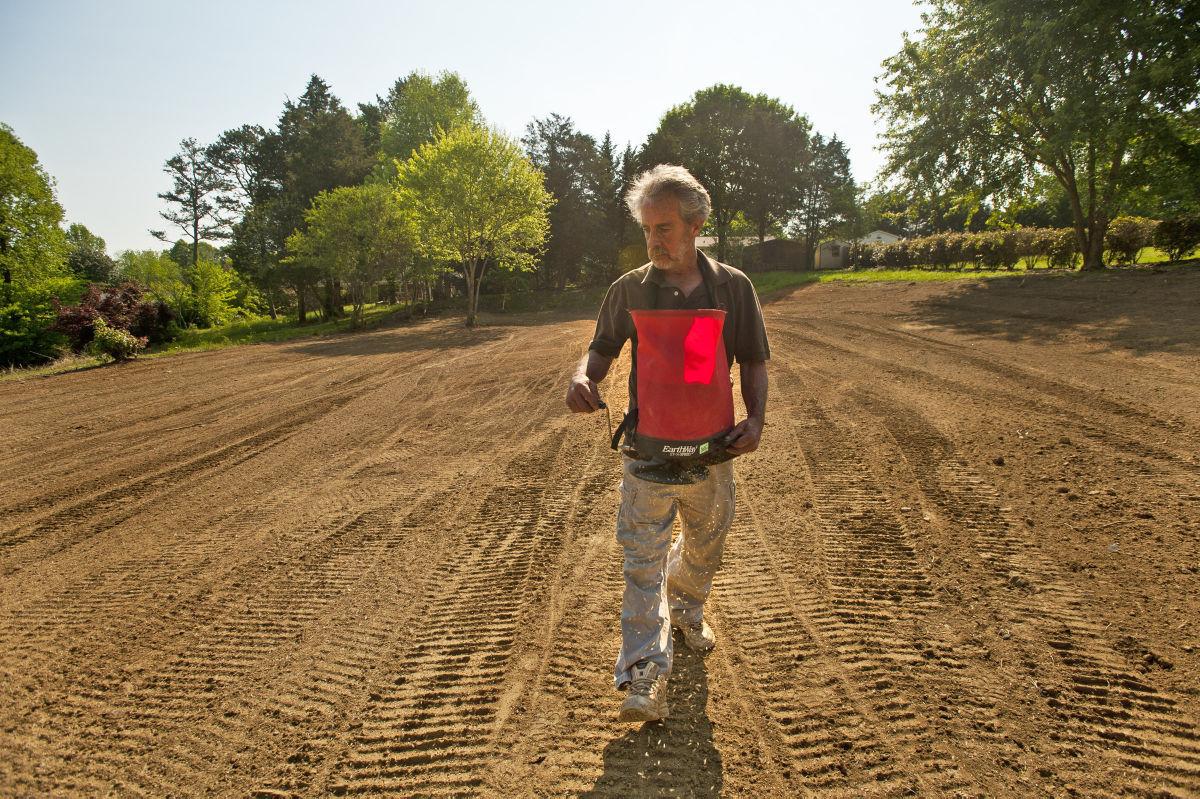 A neighbor acquired the empty lot in Clemmons where the house of slaying suspect Pazuzu Algarad, who committed suicide in state prison, once stood and where the skeletal remains of two men were found in the backyard.
Stephen and Vicki Brewer are listed as owner of the 0.46-acre property at 2749 Knob Hill Drive, according to Forsyth County Register of Deeds data. The Brewers live at 2757 Knob Hill Drive, which is separated from the lot by a driveway.
The skeletal remains of Joshua Wetzler and Tommy Dean Welch were discovered Oct. 5, 2014, in shallow graves behind the house. Wetzler and Welch disappeared in 2009. Autopsy results indicate they were shot to death.
Wells Fargo Bank gained possession of the brick ranch house at 2749 Knob Hill Drive on April 7 through foreclosure. The house was demolished April 24 amid cheers and prayers from neighbors.
In August, the list price was $17,000 for the lot — $7,000 below the land value listed at Forsyth GeoData.
The property report on Forsyth GeoData lists no sale price for the Sept. 15 transaction.
The deed reported no taxable consideration where typically an excise tax is listed. The excise tax provides a method for determining the cost of a real-estate transaction.
Residents up and down Knob Hill Drive have been eager for things to return to normal after their lives were disrupted by the law-enforcement investigation into activities inside and outside the house formerly owned by Algarad's mother, Cynthia James.
Three people were charged in connection with the deaths of Wetzler and Welch.
Algarad, an avowed Satanist, and his girlfriend, Amber Burch, were charged with first-degree murder and accessory after the fact to first-degree murder.
Algarad died Oct. 28 at Central Prison in Raleigh. He was found in a pool of blood on a bed in his cell. He was pronounced dead at 4:20 a.m., almost 90 minutes after prison officials discovered him.
An autopsy report determined that Algarad died from severe blood loss from a deep wound to a major blood vessel in his left arm.
The cause of death was ruled a suicide.
Krystal Matlock has been charged with accessory after the fact to first-degree murder.
The cases against Burch and Matlock are pending. They are scheduled to appear in Forsyth District Court on Jan. 21.