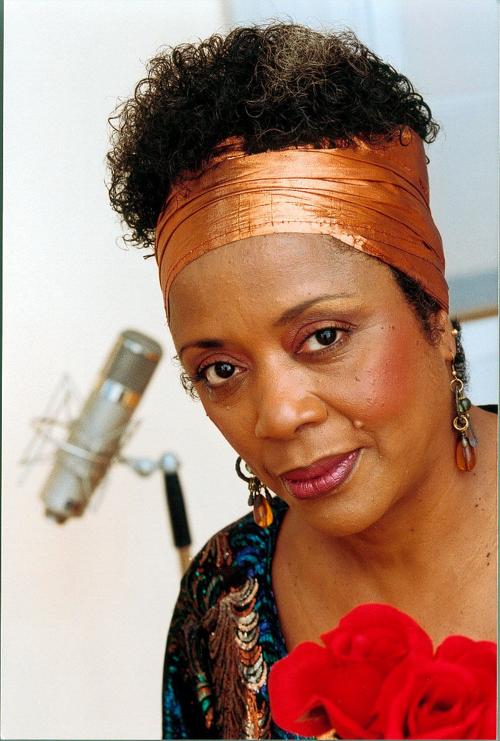 Melva Houston, the versatile and internationally renowned jazz, blues and gospel vocalist, died Thursday. She was 70. Thaxton Tucker, Houston's husband of 38 years, said that she died peacefully in hospice care yesterday. Houston had been battling lung cancer since 2016.
Originally from Memphis, Tennessee, Houston had lived in Mount Airy for 35 years and was one of this area's most admired singers, but health problems kept her from the public eye recently.
Houston began her music career in Memphis as a backup singer for Isaac Hayes with the legendary Stax record label in the 1960s.
Hayes was Houston's mentor.
"Isaac would say, 'I need you on this part right here to do some 'Oooo-oooo, and here, all I want you to do is hand clap like this. ...' And that was it," Houston told the Journal 2002. "You heard it, you picked it up, and you'd try to put it down, right there. Usually we did these tracks without even meeting the artists — after everything else was done."
Houston also sang back-up at Hi Records, the home of Al Green, and went on the road with Sam and Dave, right to the heights of the Apollo Theater in New York, before turning away from the hectic musician's life for a good part of the '70, when she worked as a medical assistant. 
She married Tucker in 1979 and moved to North Carolina and her musical life restarted.
She spent part of the '80s as the lead singer of the Top 40 rock band, Stormy. 
She made her European debut in Germany in 1996. That launched an international career that took her to festivals throughout Europe, and she remained especially popular in Germany.
Karen Greene is a saxophone player who lives in Atlanta but used to live in Greensboro and played with Houston for about 25 years, starting in 1992. 
"We played all over North Carolina and Virginia," Greene said. When Houston left for Europe, obligations in Atlanta kept Greene there.
"But we were family," she said.
Houston visited Greene in Atlanta in 2017 and remembers, "I took her to a restaurant where I had a steady gig, and she tore the house down. They were not expecting that."
Her voice was good, but her personality was even better, Greene said. 
"She had so much wisdom and experience in her voice. A lot of people have wonderful voices, but she was a wonderful entertainer," Greene said. "She could hold an audience in the palm of her hand and make them feel that they were involved in everything.
"If she felt the energy from the audience, she just kept going. We played 90-minute, nearly two-hour sets sometimes."
Matt Kendrick, a local bassist and bandleader, recalled playing with Houston a number of times, especially at the former Speakeasy on Fourth Street in the 2000s.
A YouTube video shows her singing "All Along Broadway" with Kendrick on bass, Roberto Orihuela on vibraphone, Dave Fox on piano and the late Sammy Anflick on drums.
"Good times," Kendrick said. "It was open mic night at the Speakeasy. ... Melva was the co-host with Robert for about six months. She knew that I liked that song, and she would always sing it for me.
"She was always fun to play with. She swung like crazy, and she was a great entertainer to boot; people left her shows happy. I have missed her since she's been sick, and now she's gone." 
Cheyenne Covington, who directed Houston in his theatrical tribute to Nina Simone, "The High Priestess," in 2002 and 2005 said, "I lost my muse last night. … Almost 20 years ago I heard her voice, and it inspired me on my journey to explore my love for Nina Simone. Melva was my first Little Girl Blue."
Recently, Houston has been a member of the Gate City Divas. The Greensboro group has eight female R&B, funk and blues performers who are vocalists and multi-instrumentalists.
She was a regular performer at the Carolina Blues Festival in Greensboro and the John Coltrane International Jazz & Blues Festival in High Point and recorded several records for Bottom Records, including "There will never be another you" in 2009 and "Black Coffee" in 2006.
Spencer Funeral Home in Mount Airy is handling the arrangements.
(336) 727-7298
@LynnFelder