When Chris King first thought of the idea of starting a pop-up drive-in theater, he was met with skepticism in his own household.
"My wife laughed at me and said 'You can't sit still for a movie!'" he said. And true, he admitted, he's more of a planner, always getting up and making popcorn and s'mores when the family is trying to watch a movie.
But planning is his career, and his latest project is The Drive at Winston-Salem Fairgrounds, a temporary drive-in theater that is scheduled to open Tuesday on the fair's Midway area.
King is the head of Focus Event Group, a High Point-based entertainment event company. "My main business the past twenty years has been corporate meetings and events," he said. Some of his clients are in Europe, and back in February and early March, he started hearing from them about cancellations of events because of COVID-19.
"I started looking for a new project I could work on, and I know people were going to be looking for entertainment this summer." A drive-in, he realized, would be a good way to provide entertainment options while keeping a focus on health and safety.
Drive-in theaters have had a resurgence in popularity in the wake of the COVID-19 pandemic, offering entertainment while still letting people maintain social distance. The Marketplace Drive-In Cinema at Marketplace Mall has had sold-out screenings since it opened several weeks ago, and long-existing drive-in theaters such as the Eden Drive-In and the Hounds Drive-In Theater in Kings Mountain have seen big crowds in recent months. Even Walmart has announced plans for drive-in-style screenings in the parking lots of some of its stores this August, though the locations have not yet been announced.
Meanwhile, summer releases meant for theaters have been delayed and reopenings of indoor venues have been pushed back, with AMC, the nation's largest theater chain, most recently setting July 30 as its start date.
The drive-in is a good option for families that have been stuck inside their houses, King said. "Really, a drive-in is about the only way you an get more than 25 people together right now for some entertainment."
New drive-ins are opening around the country, including temporary pop-ups filling space that is not currently being used. After scouting some other options, he met with the city of Winston-Salem, which owns the fairgrounds. They agreed to his pitch and he is renting the space from them through mid-September.
Robert Mulhearn, the public assembly facilities and venue manager for the Winston-Salem Fairgrounds, said that King "approached us with an idea and a proposal .... We as a fairgrounds continue to be closed as a facility in the current phase overall, but have specific approvals through the governor's office to operate our farmer's market and this drive-in 'theatre.' He is renting our venue just as many other clients do throughout the year."
King said the drive-in will also give work to concession workers, operations personnel and security staff that would normally have been handling events and concerts at the fairground. "We will be one of the only facilities like this in the state that is open," he said.
As a pop-up, the drive-in is scheduled to run through Sept.12, to give enough time to get out of the way of the fair, he said. At last word, the Carolina Classic Fair is still scheduled to run starting Oct. 2.
On Wednesday, crews came in to set up three shipping containers that are stacked to form the screen, with flat, white surfaces on each side to make two 40 foot by 25 foot movie screens. Fencing will separate the two sides into north and south lots, each showing a different movie with up to 200 vehicles on each side. Restroom facilities will be set up at the end of each row, and will be the only reason people should be outside their parking space, since concessions will be delivered to each car.
From July 7 to 11, for the grand opening, one screen will be devoted to "Sonic the Hedgehog," the recent family comedy based on the popular video games, and the other to "Knives Out," the mystery spoof with an all-star cast. Other films being screened in the coming weeks will include "Grease," "The Secret Life of Pets," "A Beautiful Day in the Neighborhood," "Trolls" and more.
Beyond that, the schedule is still being worked out, with the goal to have one animated kid's movie and another movie that appeals to older audiences at any given time. They will be trying out "midnight movies" on July 18, screening "Days of Thunder" and the Oscar-winning "Parasite" at 11:30 p.m. that night to see if there's enough interest for late-night programming. 
Each space in the drive-in will be distanced from neighboring spaces by at least six feet, and attendants will guide cars into their spaces to keep shorter vehicles up front and larger ones behind to not obstruct the view. Audio will play through car FM stereos, and patrons will be required to wear masks when outside their vehicle or parking area. 
Ticket purchases will be touch-free, with advance purchases encouraged. Ticket prices, including fees, will typically be $8.50 on weeknights and $10.50 on weekends for each adult, $7 to $8.50 for children 5 to 11, and free for children four and under. Family and group discounts are also available. 
Concessions, including beer and wine (though not for drivers), will be ordered by mobile app and delivered to vehicles. More information, including ticket information and a list of rules, can be found at www.thedrivemovie.com.
Mayor Allen Joines was not involved in the project, but said that "the concept, if executed properly, will be a safe event and offer some entertainment and a small sense of normalcy for our citizens."
"I'm really amazed how the city of Winston-Salem has embraced this project," King said. "Quite frankly, if it wasn't for them we wouldn't be doing this. Folks in Winston-Salem from top to bottom embraced this idea."
Mulhearn said that the fairgrounds has been working with King "on doing all the right things, completely mobile ticketing, mobile concession ordering, and of course a safe out of the house activity that can be done by anyone who comes in a vehicle, and stays in the vehicle during this phase.
"We are excited to be a part of this and have already been working with community partners on how to integrate their groups into gatherings they may have been hindered on hosting over the past four months."
Typically during the year, he said, the fairgrounds has events every weekend in the Education Building or on the Midway that would interfere with this, "so it's very likely you won't see this type of event here after Sept. 12, 2020.
"At the end of the day, it's great for the community, it's a unique homemade experience that won't be around forever and can fill the family activity void.," Mulhearn said. "I know my family and I will be enjoying some movies on the Midway this summer."
Fairgrounds Drive-in Pop Up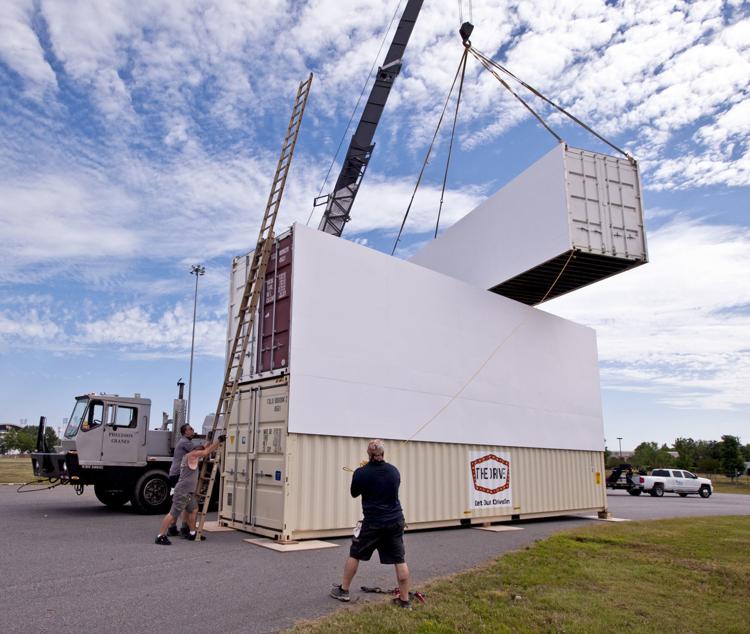 Fairgrounds Drive-in Pop Up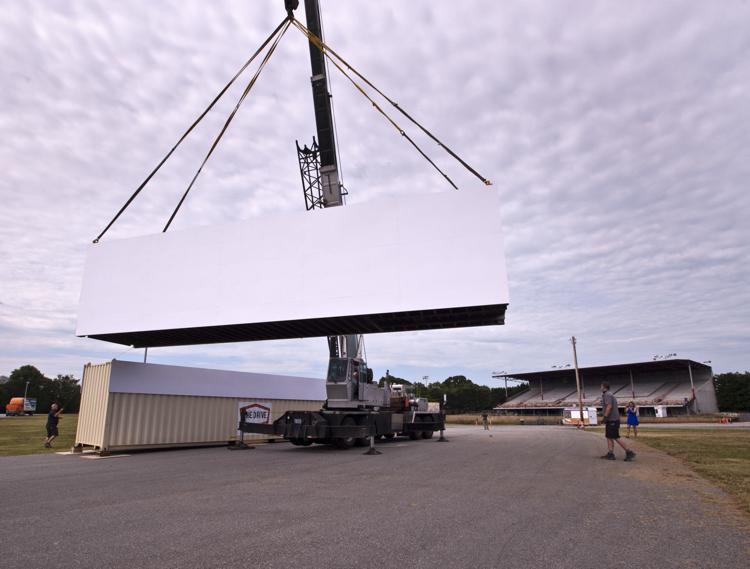 Fairgrounds Drive-in Pop Up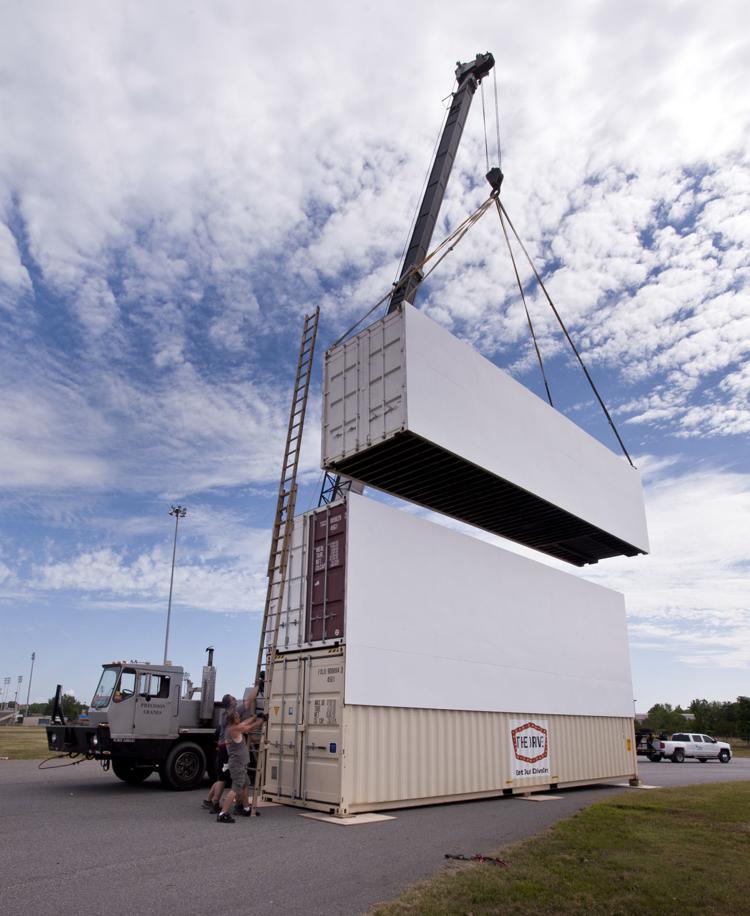 Fairgrounds Drive-in Pop Up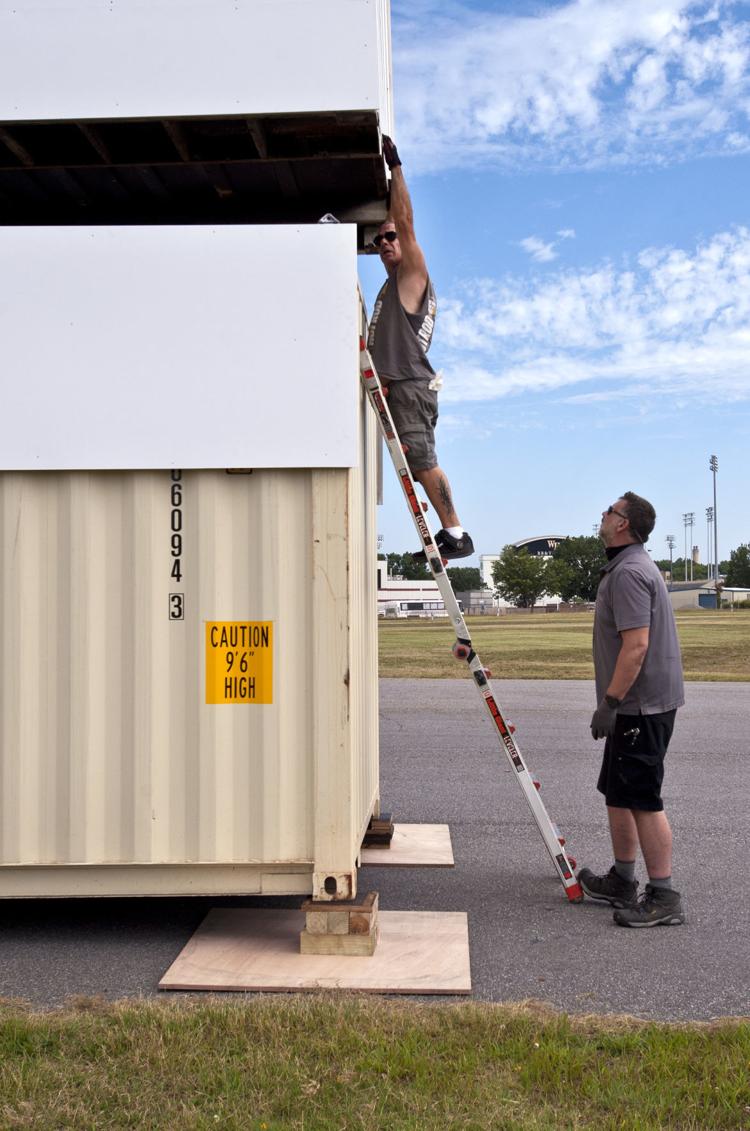 Fairgrounds Drive-in Pop Up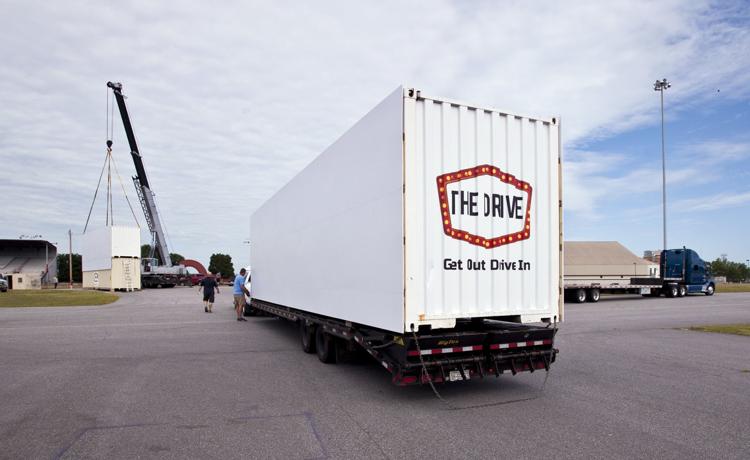 Fairgrounds Drive-in Pop Up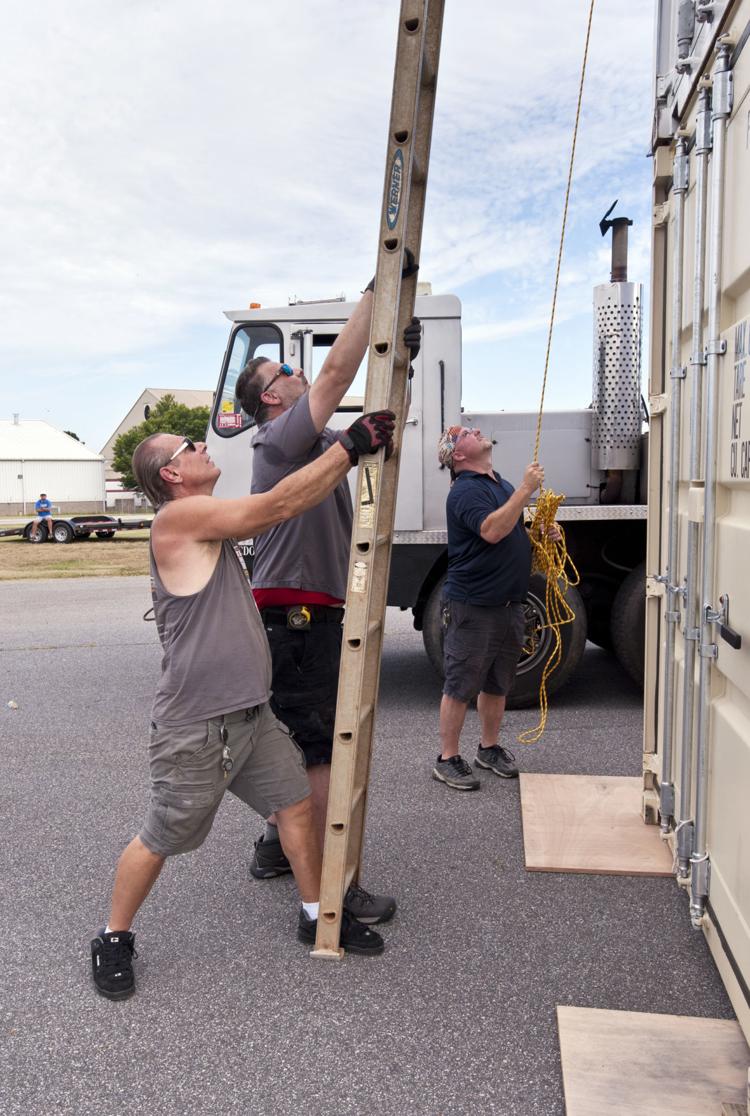 Fairgrounds Drive-in Pop Up
Fairgrounds Drive-in Pop Up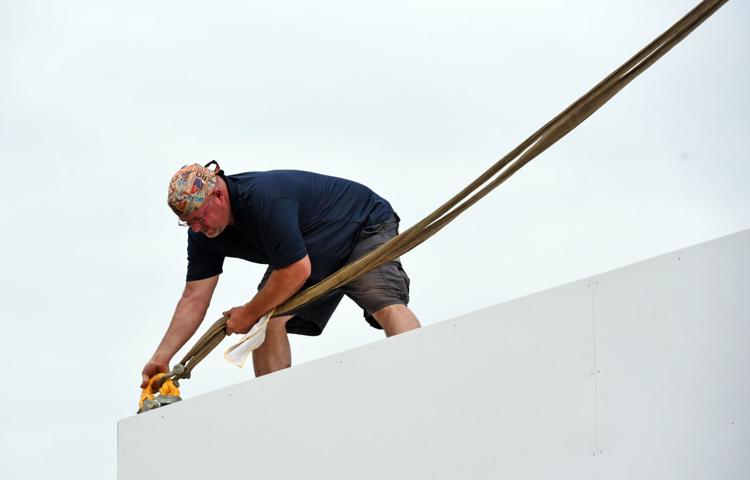 Fairgrounds Drive-in Pop Up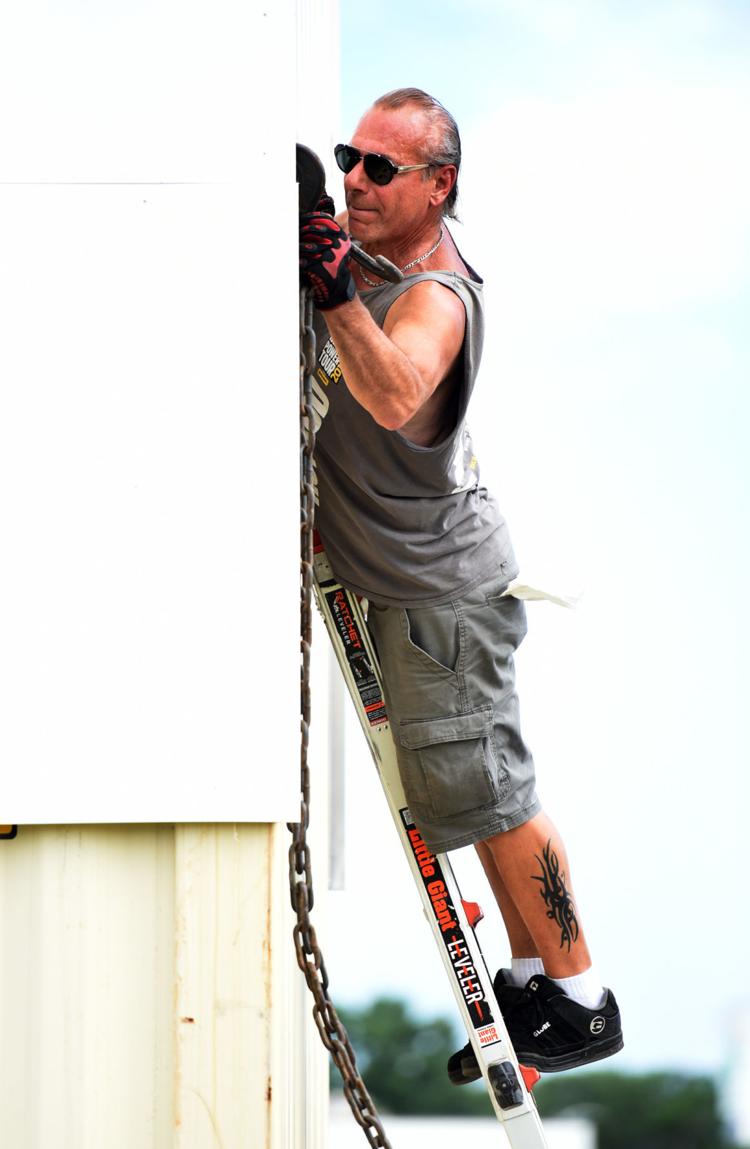 -- VERTICAL GALLERY: HIDE TITLES, UP FONT SIZE --