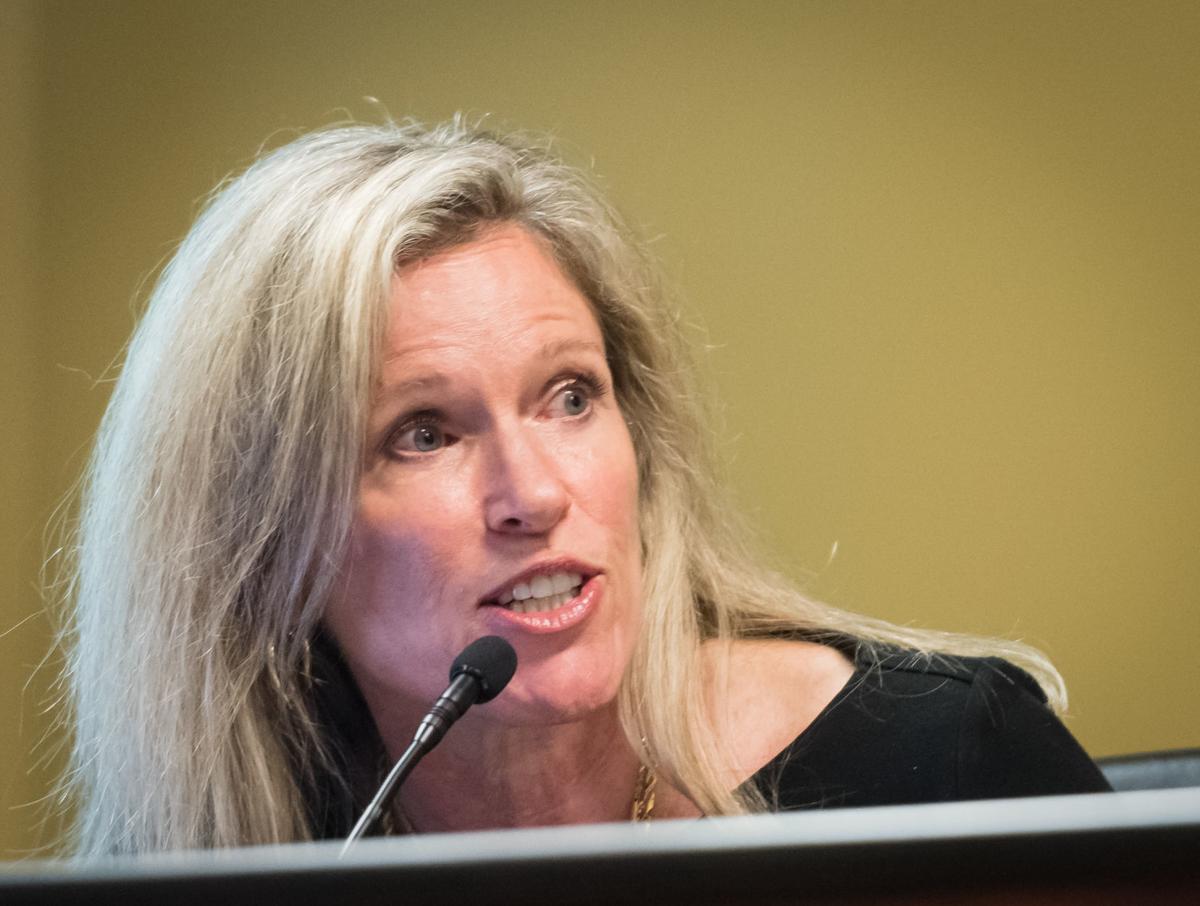 The Winston-Salem/Forsyth County Schools' Board of Education will consider today a proposed equity policy for the district.
Equity involves raising achievement for all students, and narrowing gaps and eliminating racial and cultural disparities between the lowest and highest performing student groups.
The board is expected to vote on posting the policy 30 days for public comment. If that's approved, the policy would then return to the board's Climate, Culture & Equity Special Committee so that members can look at the feedback and make revisions. After that, the policy will go to Angela P. Hairston, WS/FCS superintendent, and the board of education as a final draft.
The school board's consideration follows work on the policy by the special committee.
Effie McMillian, the new director of equity for WS/FCS, said that the committee was established because of the commitment of the board "and community stakeholders of wanting to foster equity across the district."
Climate, Culture & Equity Special Committee members include its chairwoman Deanna Kaplan, other board members, McMillian and community stakeholders.
Kaplan said the committee "is invaluable because for the first time we are reaching out to the community for their help and input. It really does take a village."
She also spoke of the importance of the proposed policy, saying "as we look at the data, it tells us that some students are more successful than others, and we need to make sure that we have equitable policies and structures in place so we are equitably serving all students. In other words. ... as we see gaps and deficiencies from the data ... we need to change our policy."
The two-page policy includes information about its purpose, a definition of equity, five pillars of equity and their definitions, and information about the new Office of Equity, Access and Acceleration as well as establishing an Equity Advisory Council in the future.
McMillian is head of the Office of Equity, Access and Acceleration that will guide the work of the district in creating and maintaining equitable educational opportunities.
"More specifically, the district shall develop a plan, to be reviewed annually, for each pillar based on various data sets including, but not limited to, equity survey data, achievement data, discipline data, student placement, family and school relationships survey, etcetera," according to the proposed policy.
McMillian said that there will be a lot of collaboration between her office and other school system departments.
She said the policy "will get more specific as plans come out of each of those departments in collaboration with this office."
Purpose and Pillars
According to the two-page policy, the board of education "believes that a solid education for every child is the key to future economic growth, family development, civic engagement and global participation. The board is also committed to eliminating student achievement predictability based on social and cultural factors, including race and ethnicity, socioeconomic status and disability, and to support staff throughout the district."
The five pillars for equity are:
School Policy and Organization/Administration, which includes "analyzing data through an equity lens to promote fairness and inclusion;
School Learning Environments focused on promoting various settings and contexts "in which students will engage in academic and non-academic learning experiences that are representative of the school's community by race, ethnicity, language, socioeconomic status and disability;
Academic Placement, tracking and Assessment, meaning the district would use achievement data "to proportionately reflect the diverse demographics of this district in special education, career and technical education, gifted education and advanced placement programs;
Professional Learning "to increase the effectiveness of teachers, school leaders, and all K-12 staff in creating culturally responsive and equitable learning environments;
Standards and Curriculum Development. The policy states that the Every Student Succeeds Act defines a well-rounded curriculum "as courses, activities and programming for state required courses and any others determined by the state or local educational agency.
Defining equity
Equity is defined as going beyond basic principles of equality in the policy:
"A commitment to educational equity involves the removal of institutional barriers so that all students, regardless of their race, socio-economic class, gender, sexual orientation, disability or ethnic background can benefit from all aspects of the learning environment.
"A commitment to equity in education involves raising achievement for all students, while also narrowing the gaps and eliminating the racial and cultural disproportionalities that exist between the lowest and highest performing student groups in varying achievement areas within the Winston-Salem/Forsyth County school system."
Equity experts' comments
Local equity experts said that the proposed equity policy is a good start for the district, but, if approved, school system leaders have a lot more work ahead of them.
"I do believe it's a good initial start, particularly in Winston-Salem," said Dani Parker Moore, assistant professor of education at Wake Forest University. "We really have a lot of equity work that needs to be done, particularly for students of color and students coming from lower socioeconomic backgrounds.
Anthony Graham, provost and vice chancellor for Academic Affairs at Winston-Salem State University, said that ultimately it will require everyone at the district level, including principals and classroom teachers, to pay attention to existing policies, for example, and ask various questions.
"Are these policies promoting fairness?" Graham said. "Are they promoting equity, or are they unintentionally promoting disparities? Are they unintentionally promoting and facilitating and perpetuating oppressive practices?"
He also said that the district will need to look into practices that people are using, examine teaching and hiring practices and study financial allocations and allotments.
"Are they allocating dollars in places that ensure everyone has opportunity, access and inclusivity?" he said.
He said equity polices are usually two to five pages.
"You don't want to be too descriptive because you're starting to lock people in a way you don't want," Graham said.
Then the different district departmental levels typically will have an equity action plan "to ensure that the policy is being executed and enacted in a way that can be accessed and measured later," he said.
Parker Moore said she is interested in feedback from the community and how the policy would be implemented.
"I will be interested to see how this will play out," she said."'How these standards will be upheld. ... How is this going to show up in policy? How is this going to show up once they get into the classroom?"
Both experts said that school districts across the country are starting to look into how they can become more equitable.
"I think you are starting to see more equity-minded leaders assume the role of superintendent," Graham said.