About 200 people protested Friday in Winston-Salem against the federal detention camps for undocumented immigrants and asylum seekers along the U.S. southern border, describing the sites as inhumane, cruel and atrocious.
The demonstrators gathered on the sidewalks of West First and Miller streets in front of U.S. Sen. Richard Burr's office in Winston-Salem. The protesters held signs with slogans such as "Imprisoning Babies is Un-American," "Stop Separating Children from Parents," Trump's Camps for Children! Cruel & Unusual Punishment," "Families Belong Together; Humane Treatment for Humans" and "Close Those Camps."
Speaking with a bullhorn, the Rev. Roger Billingsley-Hayes, the senior pastor at the ReNewal Fellowship United Church of Christ in Winston-Salem, told the protesters that they should never accept the presence of detention camps in the United States.
"We as Americans will no longer stay silent when our government is committing atrocities across our land," Billingsley-Hayes said. "It saddens me (that) in 2019, we have to gather for this reason. Immigrants come to this country for hope and freedom."
The local rally was part of the Lights for Liberty vigils that were scheduled to take place in 700 communities Friday to highlight conditions in the detention centers.
At least five children have died in Border Control custody, or after being released, since December, according to The Associated Press.
The protest also coincides with efforts by the U.S. Immigration and Customs Enforcement to deport families with orders to leave the country beginning Sunday in 10 major U.S. cities.
Matthew Albence, the agency's acting director, said that targets were on an "accelerated docket" of immigration court cases for predominantly Central Americans who recently arrived at the U.S. border in unprecedented numbers. Similar operations occurred in 2016 under President Barack Obama and in 2017 under President Donald Trump.
"This family operation is nothing new," Albence told The Associated Press. "It's part of our day-to-day operations. We're trying to surge some additional resources to deal with this glut of cases that came out of the accelerated docket, but after this operation is over, these cases are still going to be viable cases that we'll be out there investigating and pursuing."
Trump said Friday that federal authorities are initially focused on arresting criminals.
"It starts on Sunday and they're going to take people out and they're going to bring them back to their countries or they're going to take criminals out, put them in prison, or put them in prison in the countries they came from," Trump said.
Audrey Muck, an organizer of the local rally, said that Friday's demonstration in Winston-Salem was planned two weeks ago before the Trump administration publicly announced the upcoming ICE raids this weekend.
"Everyone wanted to get involved," Muck said of the organizers. "People can't stand seeing children being treated this way."
Helen Parsonage of Winston-Salem, an immigration attorney, told the protesters that they must look out for their neighbors who are undocumented immigrants.
"As American citizens, you really need to step up and support your neighbors who are afraid," Parsonage said. "We don't know what's going to happen on Sunday."
Before the rally, Parsonage said in an email to the Journal that local immigration advocates don't know whether ICE agents will remain in the Atlanta area when they begin arresting undocumented immigrants. Siembra NC, a grassroots organization of undocumented immigrants in the Triad, is keeping a lookout for ICE agents in the area, she said.
"We do know they (ICE) rented 40 minivans from Enterprise in Atlanta," Parsonage said in the email. "I try to make sure my clients know not to answer ICE's questions if stopped, but also to not exacerbate the fear. I do think the fear is the goal."
Lindsay Williams, an ICE spokesman in Atlanta, declined to comment on whether ICE agents will eventually conduct sweeps of undocumented immigrants in the Triad as part of their activities.
"We don't discuss future or ongoing operations," Williams said.
Delegations of immigrant leaders across North Carolina will speak to reporters at 5:30 p.m. today at the church, Iglesia Sin Fronteras, at 5490 Shattalon Drive in Winston-Salem. They will discuss how local immigrant communities will cope with the pending ICE raids.
Mauricio Castro, an organizer of that event, said that many people including state residents as well undocumented immigrants are concerned about the pending ICE raids and the conditions at the detention camps.
"It's well documented that the great majority of undocumented immigrants being arrested and deported have no criminal record," Castro said.
At the rally, Reina Rodriguez, a native of El Salvador and a health educator for the Forsyth County Health Department, told the demonstrators that she is a single mother of two children who have to obey the immigration laws in the United States.
"I am trying to do my best," Rodriguez said. "We are not criminals."
Photos: Winston-Salem's Lights for Liberty Vigil for Migrants
Winston-Salem's Lights for Liberty Vigil for Migrants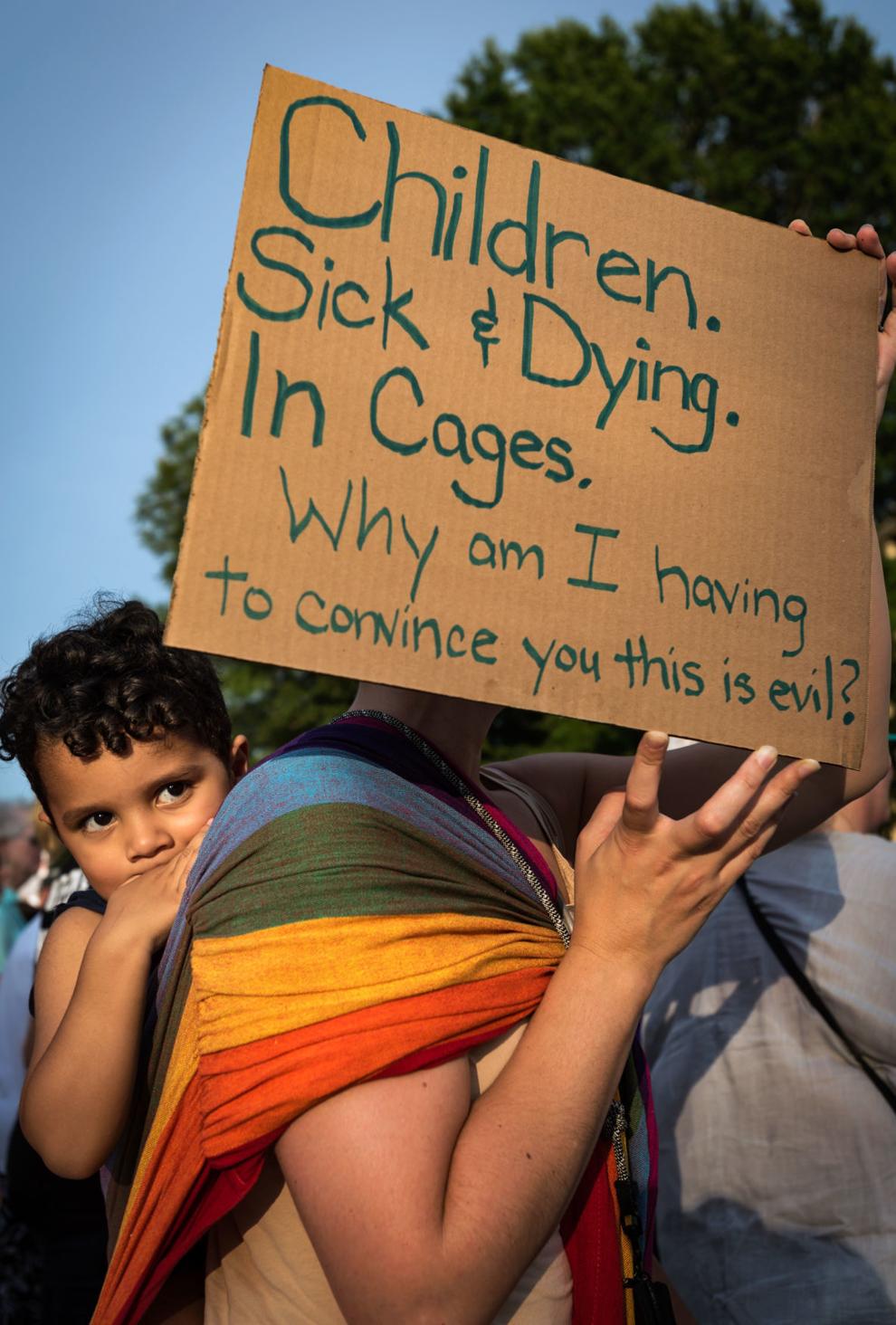 Winston-Salem's Lights for Liberty Vigil for Migrants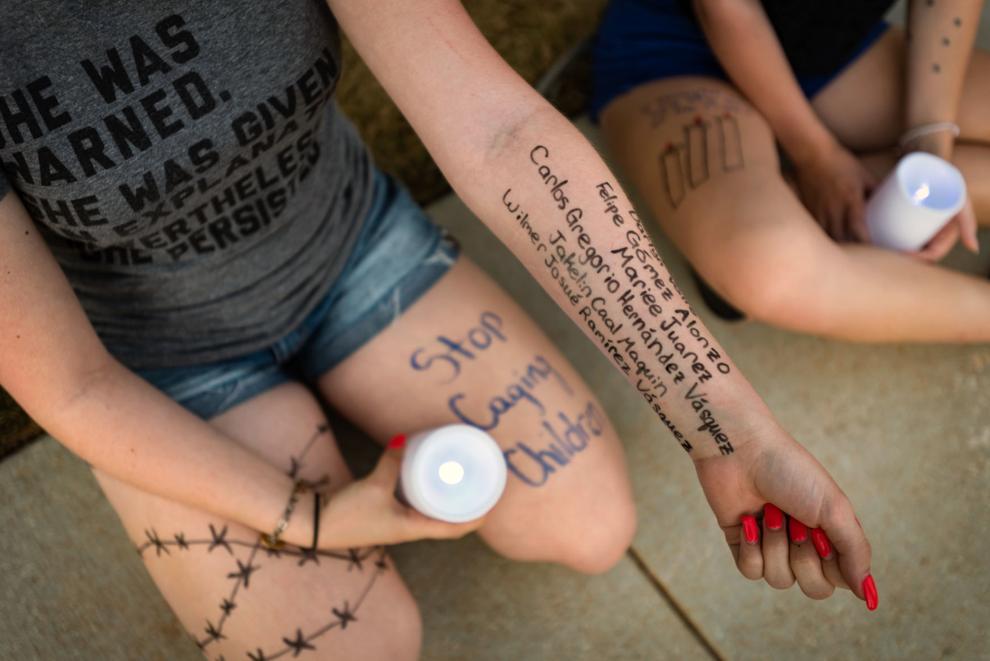 Winston-Salem's Lights for Liberty Vigil for Migrants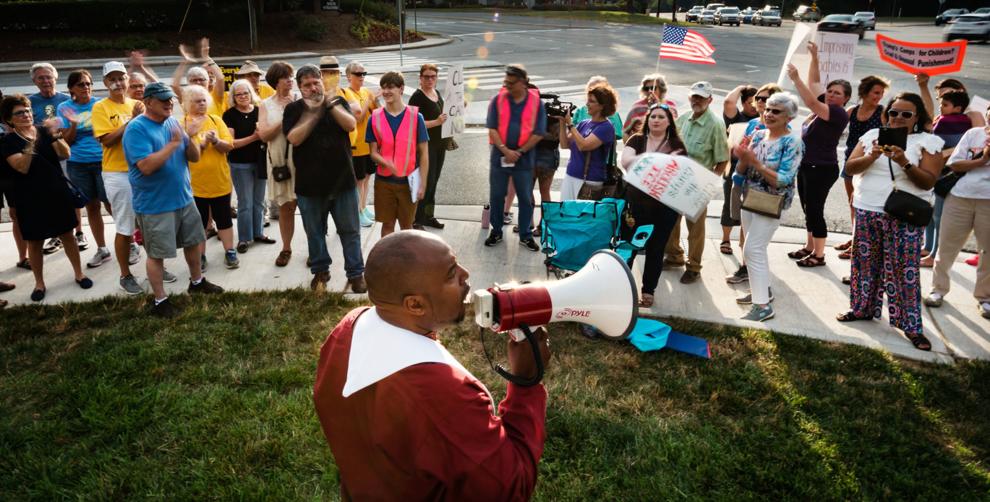 Winston-Salem's Lights for Liberty Vigil for Migrants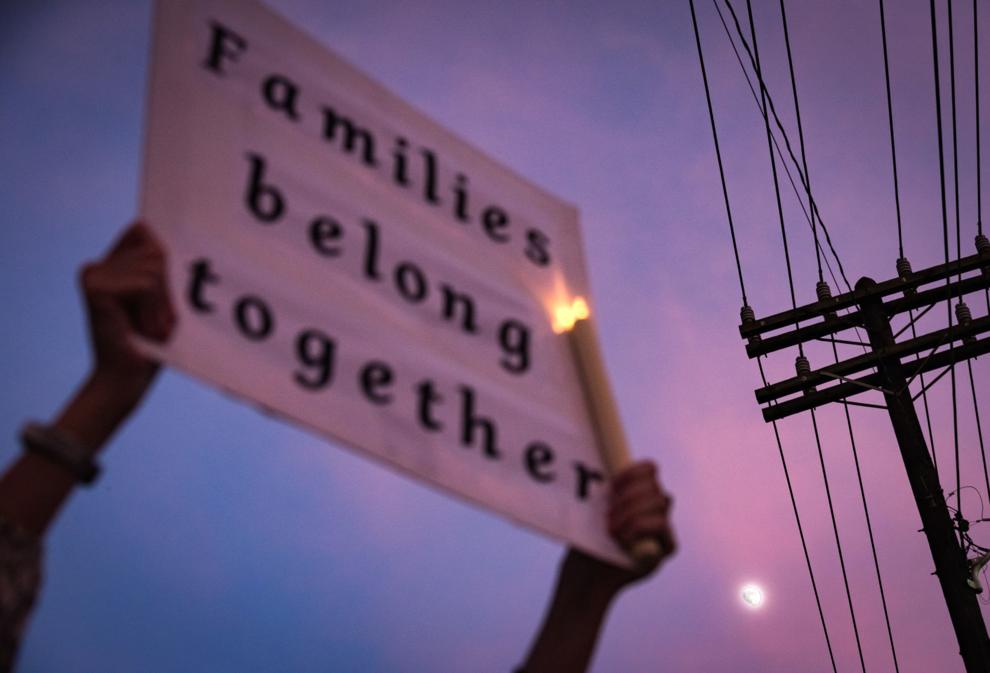 Winston-Salem's Lights for Liberty Vigil for Migrants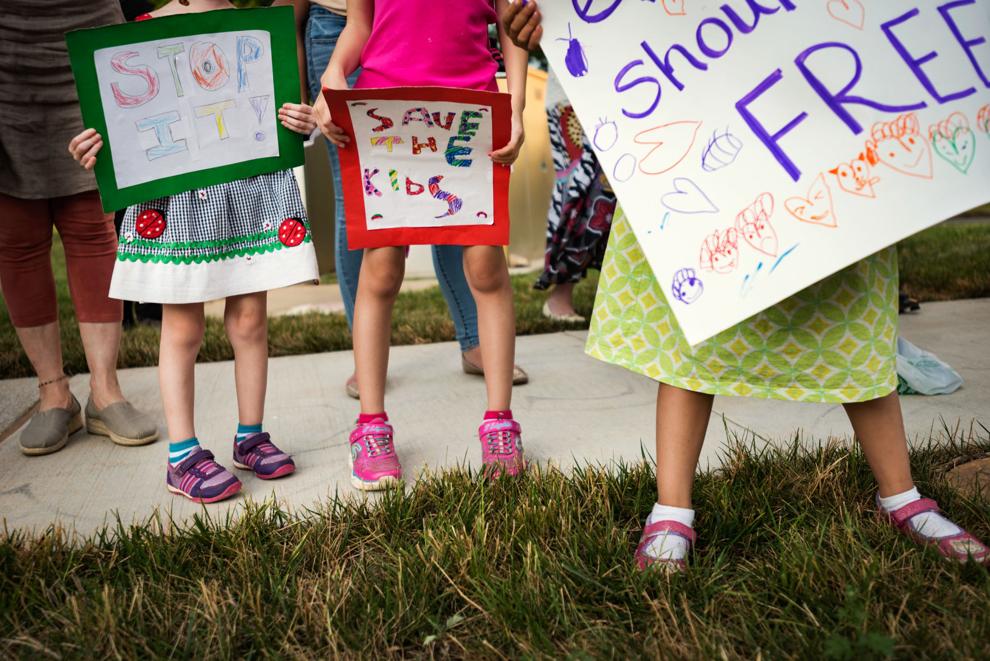 Winston-Salem's Lights for Liberty Vigil for Migrants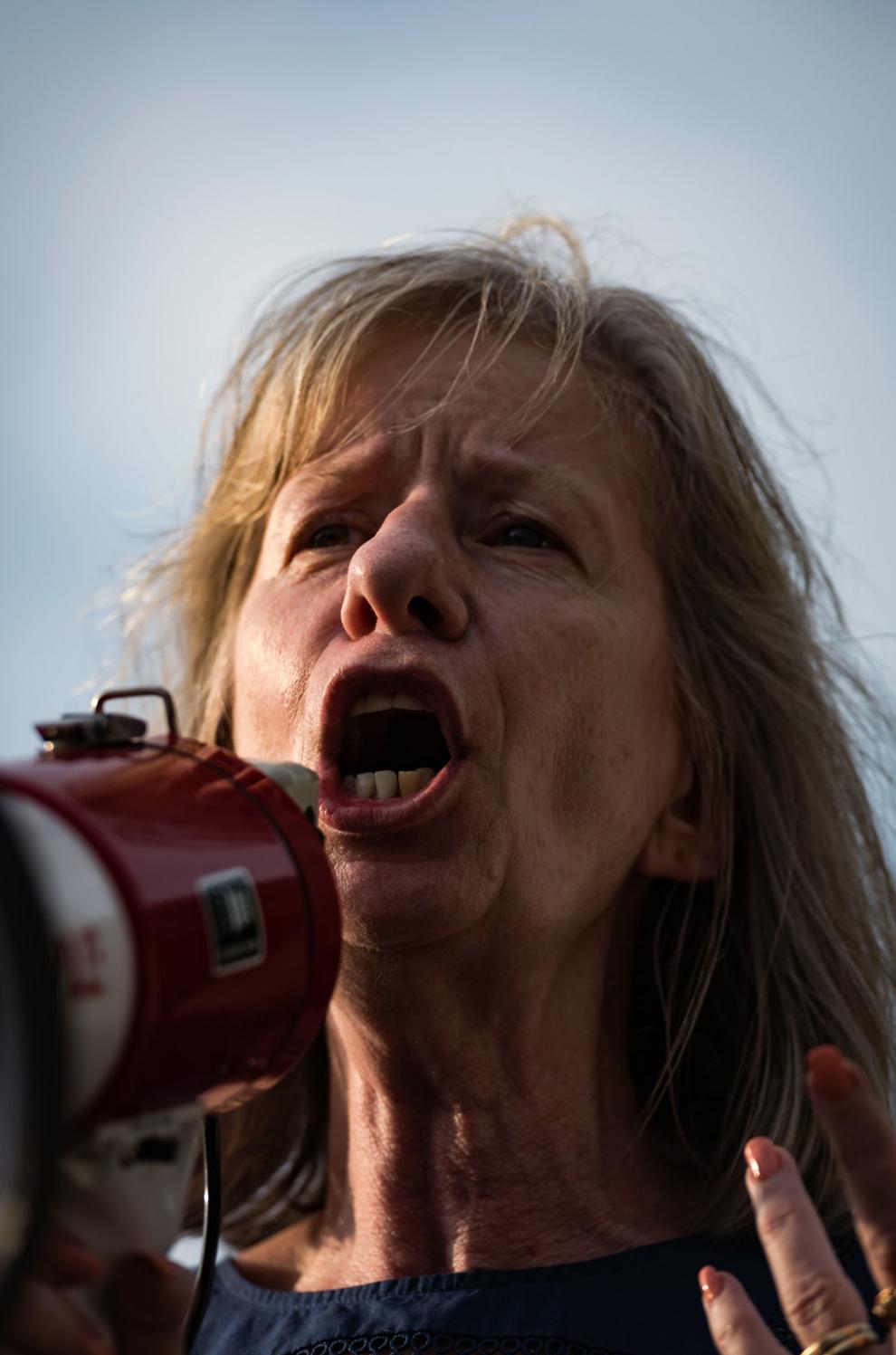 Winston-Salem's Lights for Liberty Vigil for Migrants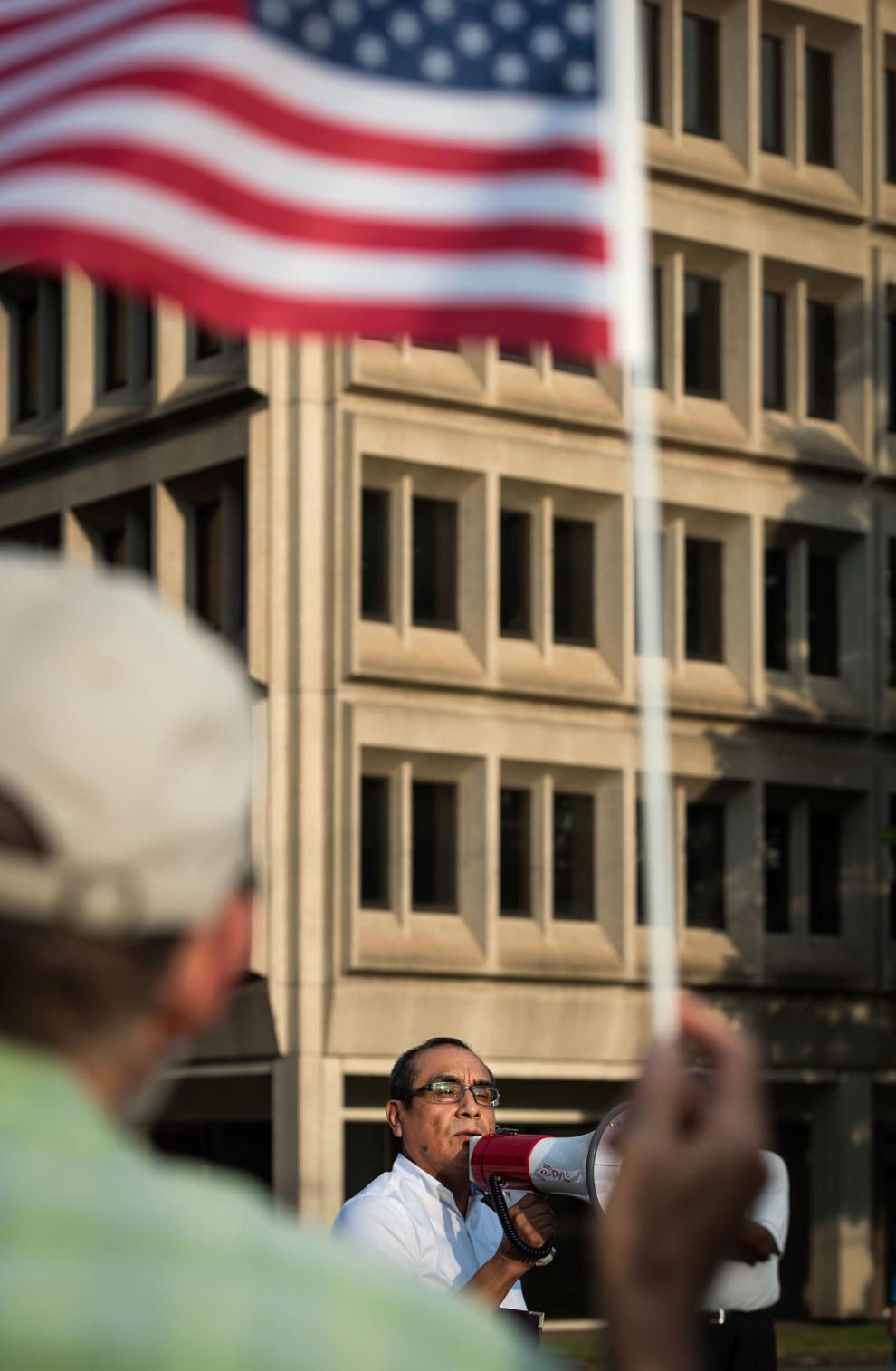 Winston-Salem's Lights for Liberty Vigil for Migrants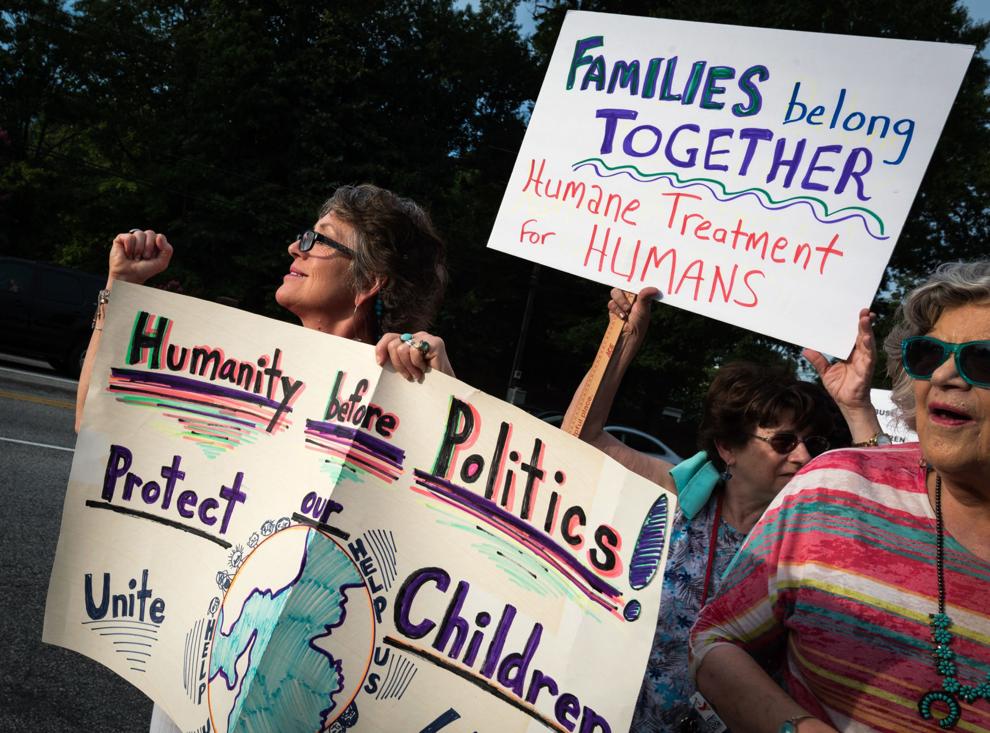 Winston-Salem's Lights for Liberty Vigil for Migrants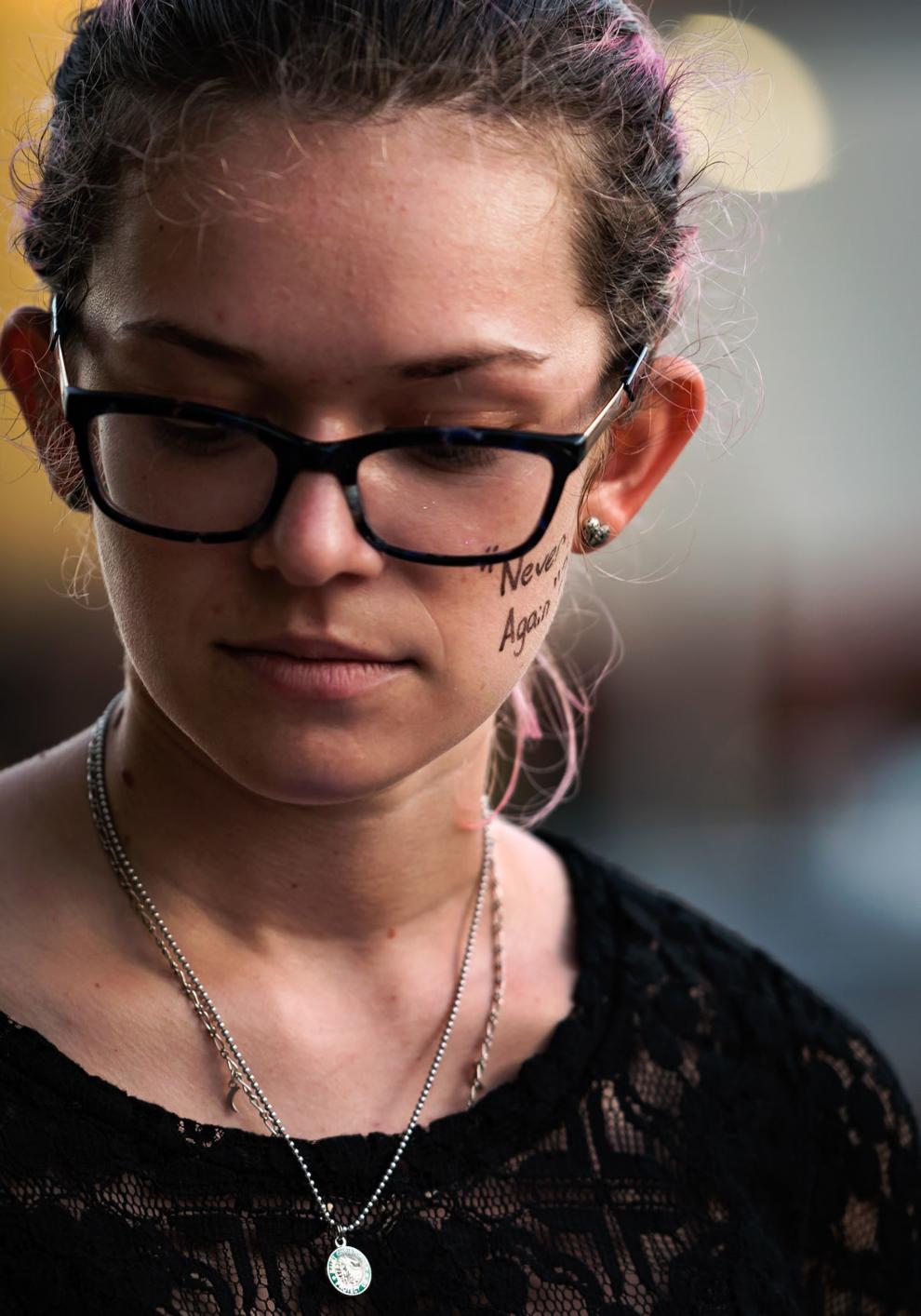 Winston-Salem's Lights for Liberty Vigil for Migrants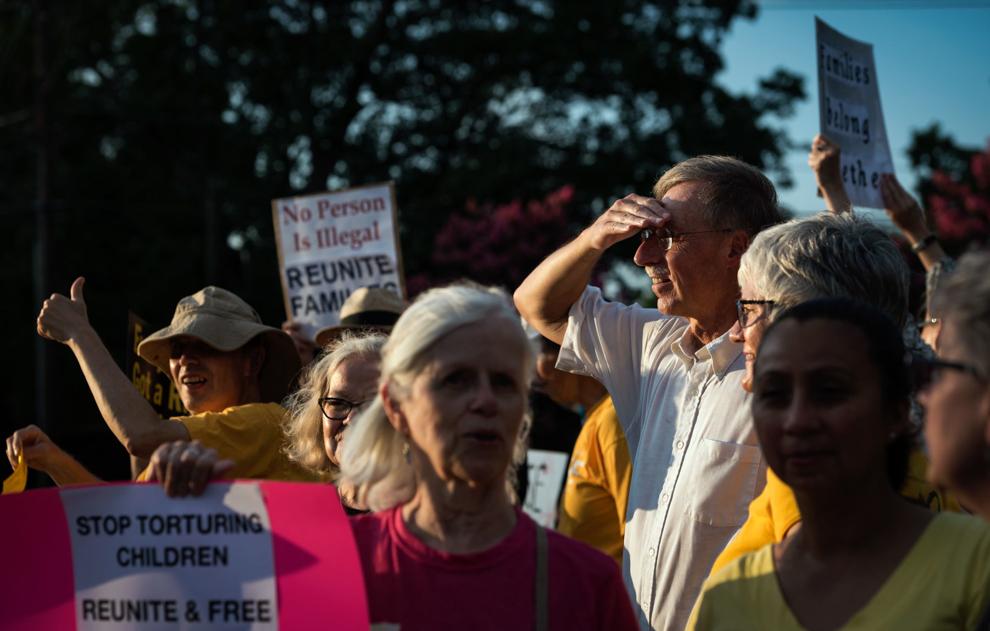 Winston-Salem's Lights for Liberty Vigil for Migrants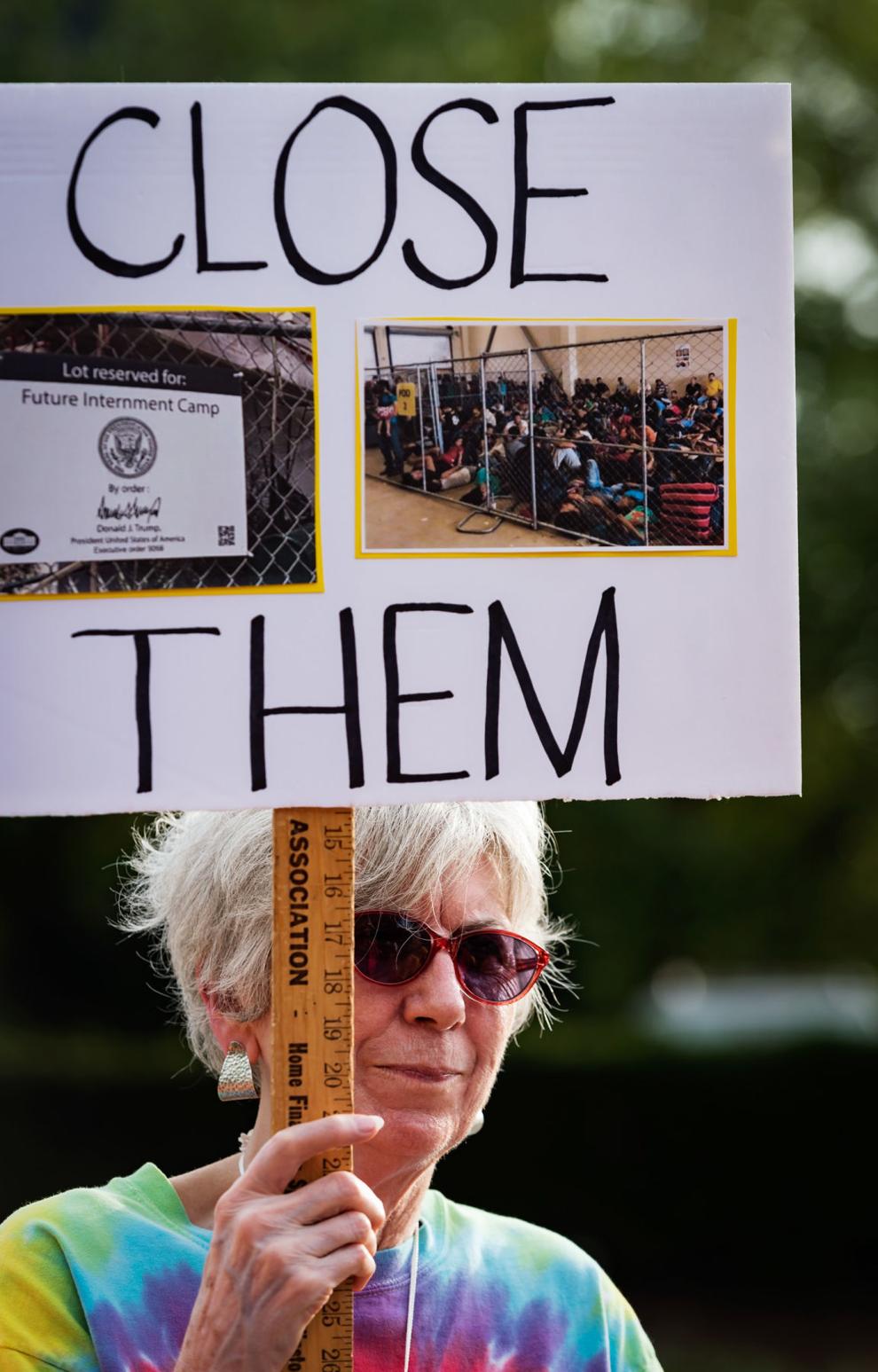 Winston-Salem's Lights for Liberty Vigil for Migrants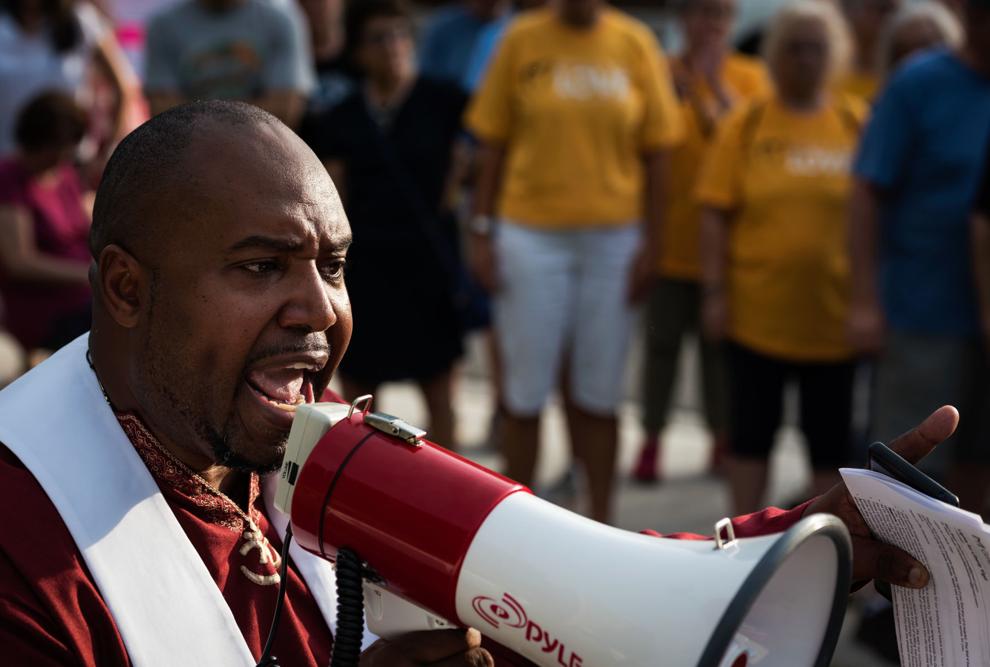 Winston-Salem's Lights for Liberty Vigil for Migrants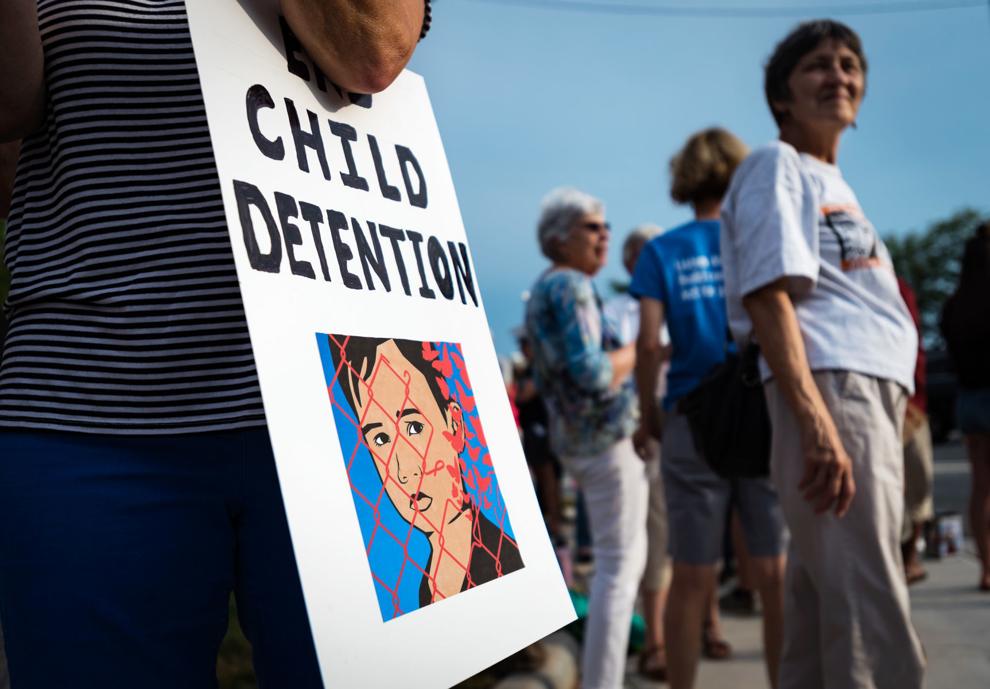 Winston-Salem's Lights for Liberty Vigil for Migrants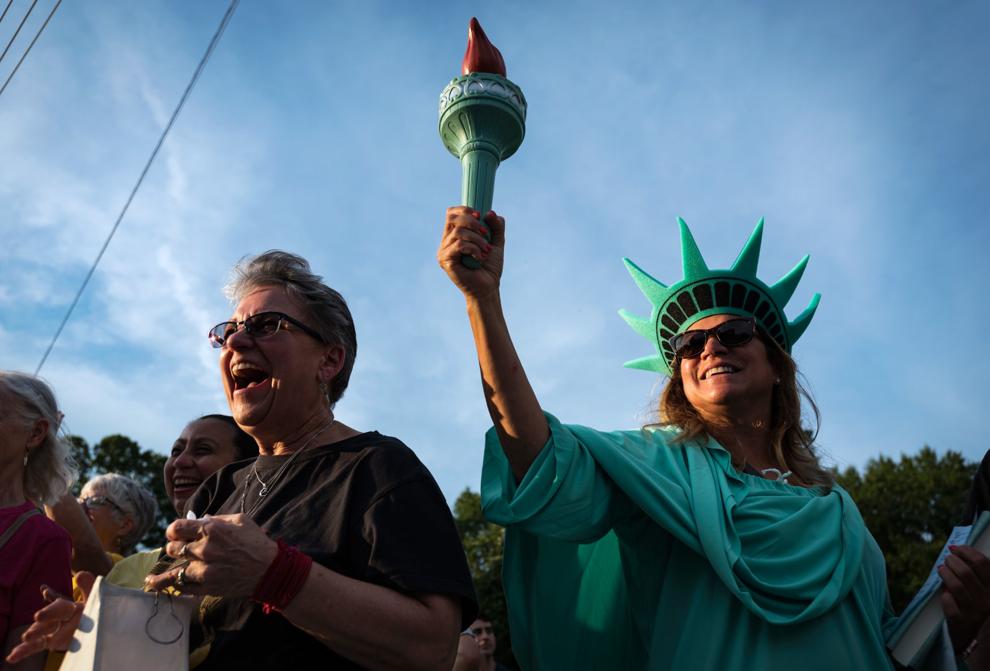 Winston-Salem's Lights for Liberty Vigil for Migrants
Winston-Salem's Lights for Liberty Vigil for Migrants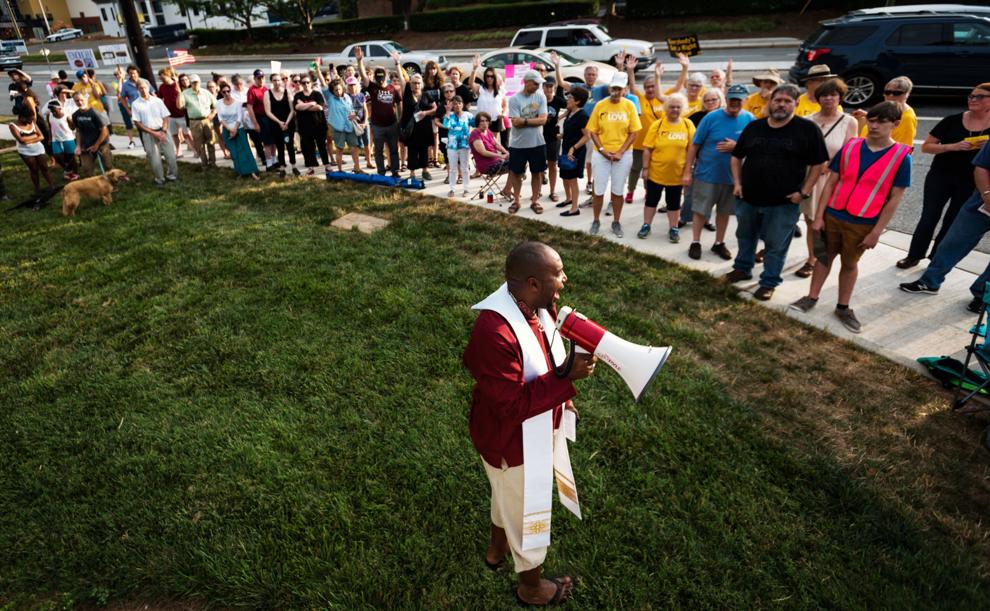 Winston-Salem's Lights for Liberty Vigil for Migrants