Protesters halted in the busy Five Points intersection at Stratford and Country Club roads and stopped traffic in the area. At one point on Stratford Road near Thruway shopping center, a driver in a black SUV rolled toward the crowd and bumped a demonstrator.
Several police officers converged and spoke with the driver. Moments later, the driver was allowed to leave the area, though protesters called for his arrest. A police corporal told the demonstrators that officers "are not in the habit of arresting people and putting them in handcuffs for traffic violations."
The protester said she wasn't injured and was undecided about filing a police report.
During their earlier protest inside of Publix, some demonstrators sat on the floor and loudly chanted slogans such as "Black lives matter," "No Justice, no peace —defund the police," "No cops, no KKK and no racist U.S.A," "Say Her Name, Breonna Taylor" and "We haven't received justice yet, George Floyd."
The protesters' chants reverberated throughout the store.
Floyd, 46, died May 25 after a Minneapolis police officer put his knee on Floyd's neck for nearly nine minutes. Derek Chauvin, who was fired, has been charged with second-degree murder, among other offenses. Three other police officers at the scene, who also were fired, have been charged with aiding and abetting second-degree murder and second-degree manslaughter.
Breonna Taylor, 26, and her boyfriend were in bed in Louisville, Ky., when three armed police detectives broke through their front door three months ago. Gunfire erupted, killing Taylor, a black woman.
Employees at Publix locked the doors of the supermarket 27 minutes after the protesters entered the store. Many customers guided their carts around the demonstrators.
Three black employees of Publix also joined the demonstration. They said many black employees are treated unfairly by customers at the store. One employee, Brad Johnson of Winston-Salem, said that a store manager sent him home before he completed his shift on June 9 because he wore a white mask inscribed with the saying, "Black Lives Matter."
Protesters confronted Glen Fogler, a store manager about this incident during their demonstrators. Fogler told the protesters that the employee's mask didn't adhere to the store's dress code for its employees.
A demonstrator then said to Fogler, "We will not shop here anymore."
Todd Jones, the chief executive officer at Publix, issued a statement amid the recent protests against police violence and racial injustice.
"Like you, I'm saddened and unsettled by any racial injustice or events that divide our country," Jones said in part. "There are many emotions we are feeling — fear, anger, anxiety and impatience. Now, more than ever, is the time for us to listen with open hearts and to lead with empathy — toward each other, toward our customers and toward our communities.
"At Publix, we reject racism and discrimination of any kind," Jones said.
After the protesters demonstrated for nearly 50 minutes inside the store, they left the supermarket. The demonstrators then walked about three miles on Miller Street, Stratford Road, Oakwood Drive and Cloverdale Avenue. Police officers blocked other streets and parking lots driveways to protect the protesters from the traffic.
About 40 protesters then drove to the city's western section and arrived about 9 p.m. in front of Joines' home
The protesters also demanded justice for Charles Moody, a 27-year-old black man, who was arrested Saturday at Cooks Flea Market on misdemeanor charges of resisting an officer and second-degree trespassing. Moody said that Deputy Troy Curry, who is white, used excessive force when Curry arrested him. A short video of the incident has gone viral on social media.
Joines referred to Sheriff Bobby Kimbrough's news conference Monday in which the Kimbrough said Curry didn't use excessive force in arresting Moody.
Moody's attorney, James Quander of Winston-Salem, issued a statement late Tuesday night on Moody's behalf. Quander said that Curry did use excessive force when he arrested Moody, and that Moody was injured in the incident and was treated at Forsyth Medical Center.
Quander said that his law firm will investigate the incident.
Protest at Mayor Allen Joines' House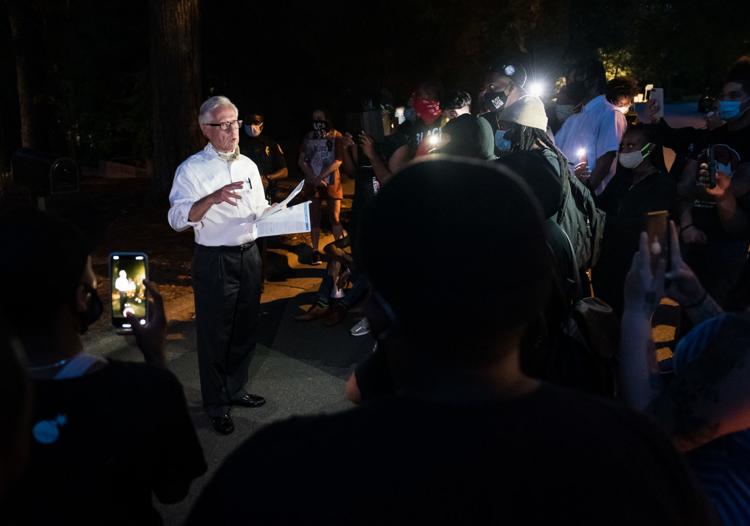 Protest at Mayor Allen Joines' House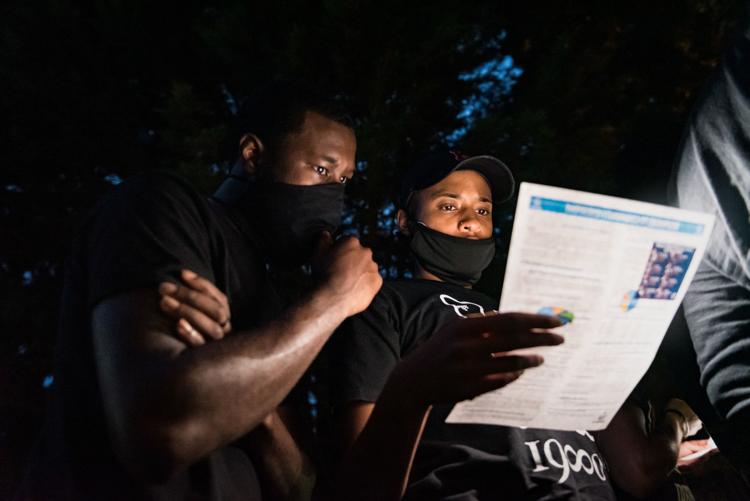 Protest at Mayor Allen Joines' House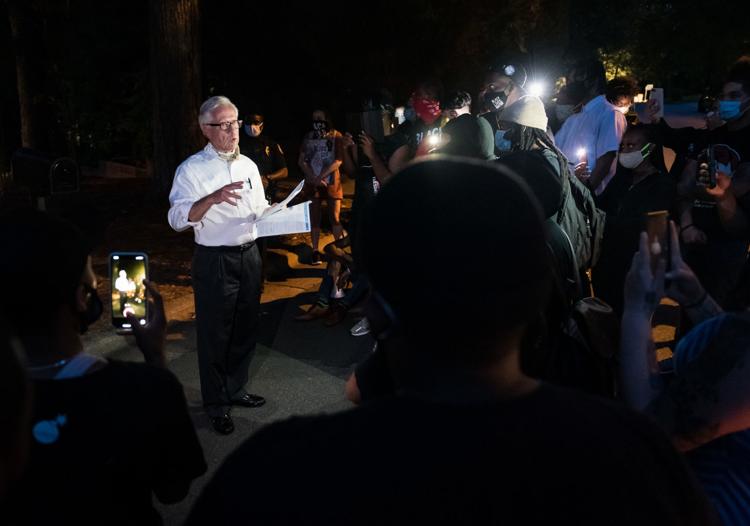 Protest at Publix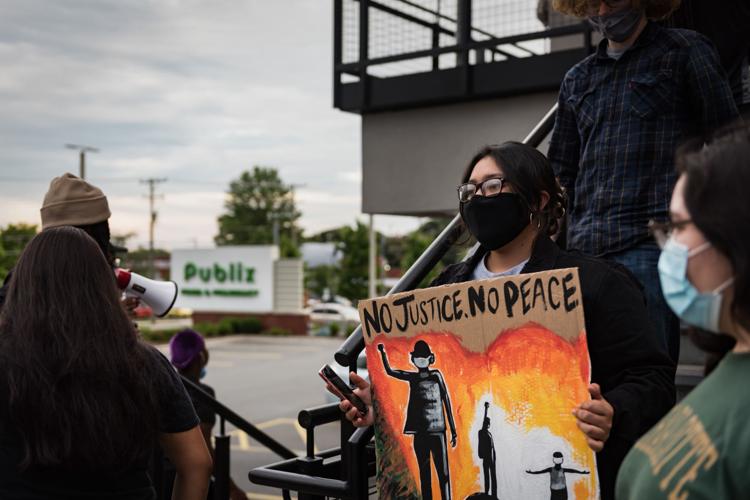 Protest at Publix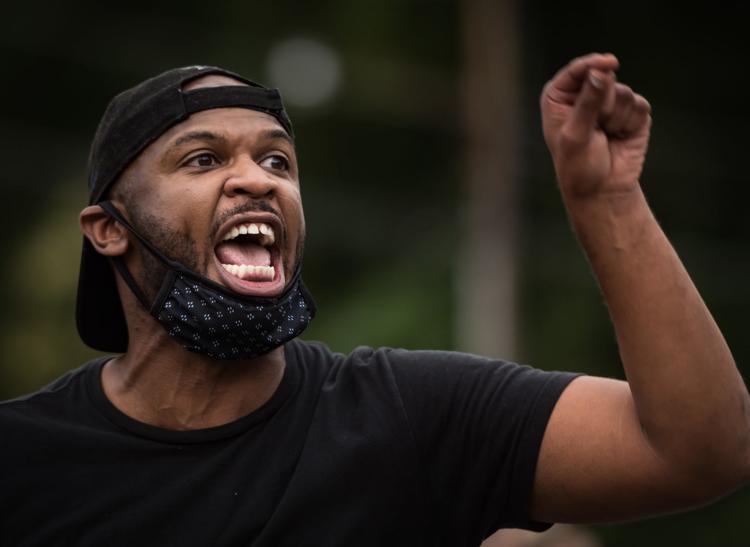 Protest at Publix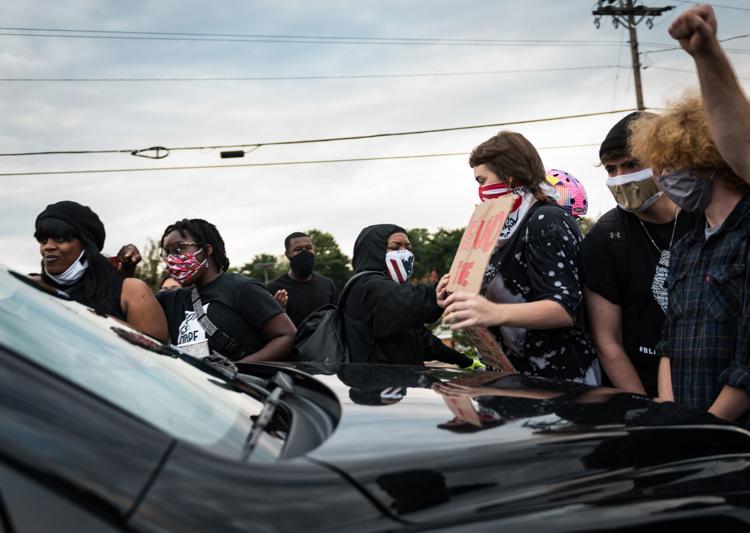 XX HIDE VERTICAL GALLERY ASSET TITLES –
Protest at Publix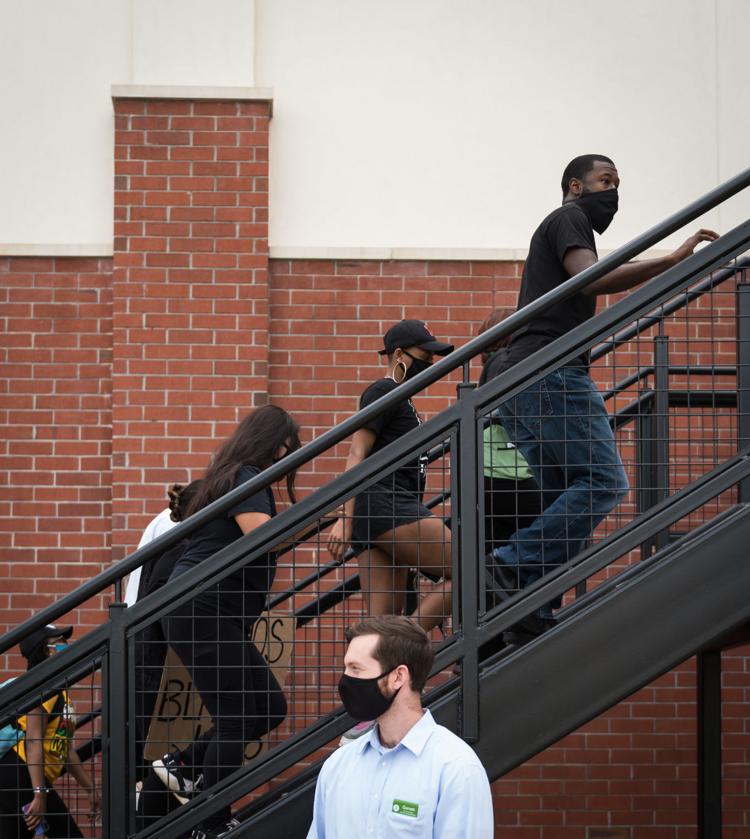 Protest at Publix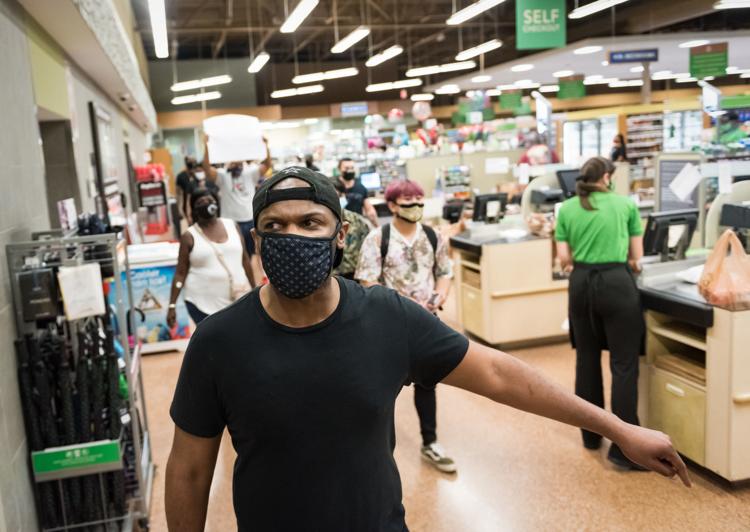 Protest at Publix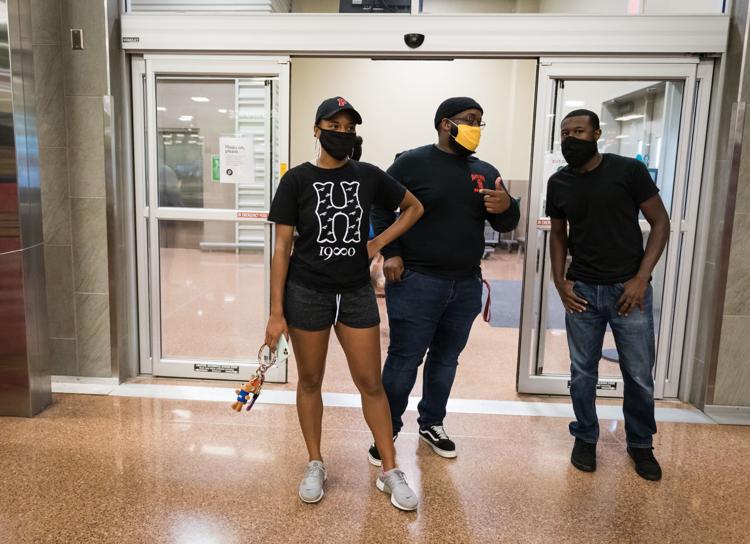 Protest at Publix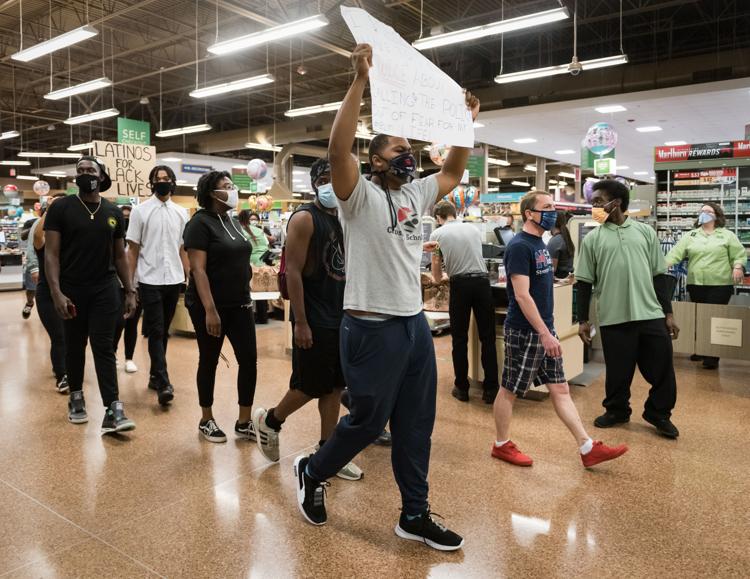 Protest at Publix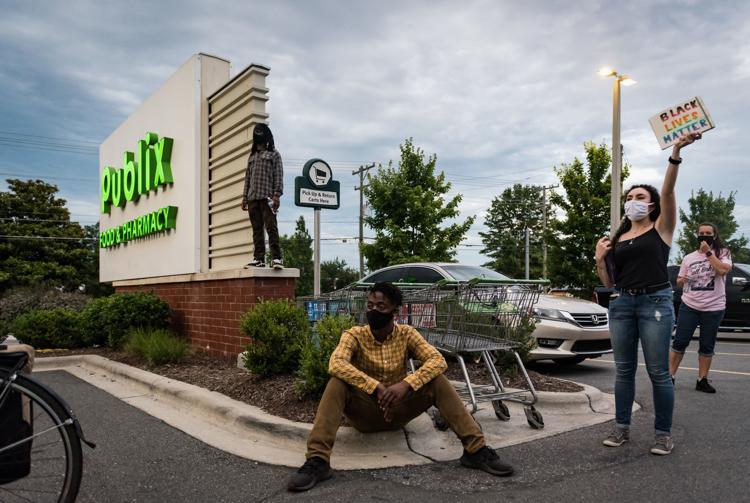 Protest at Publix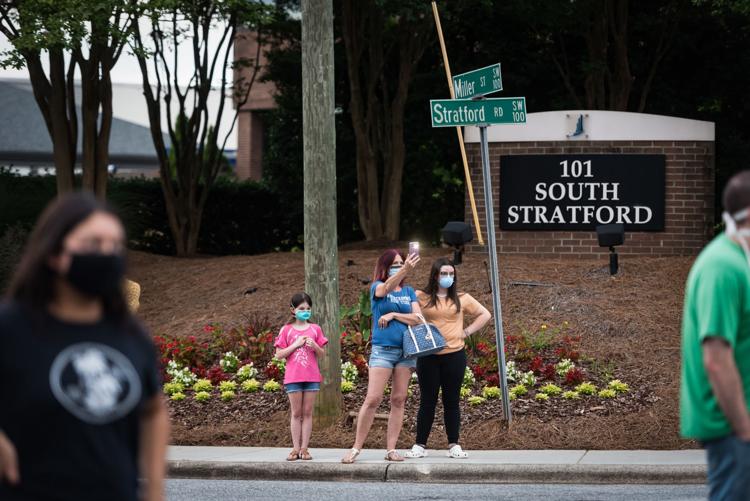 Protest at Publix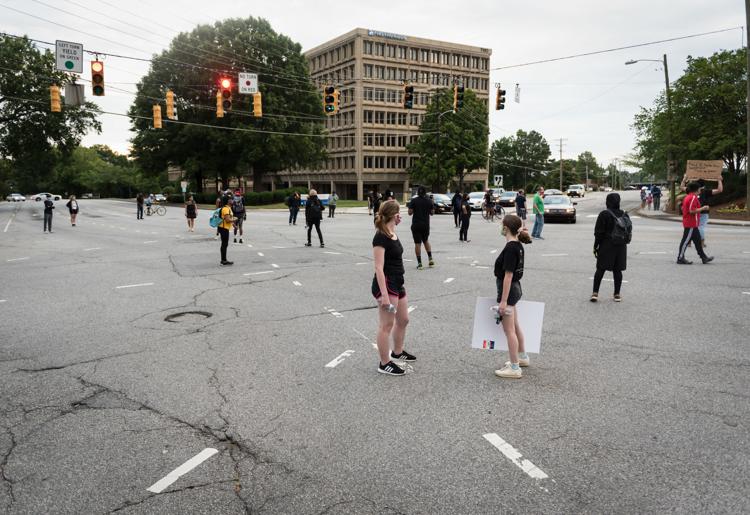 Protest at Publix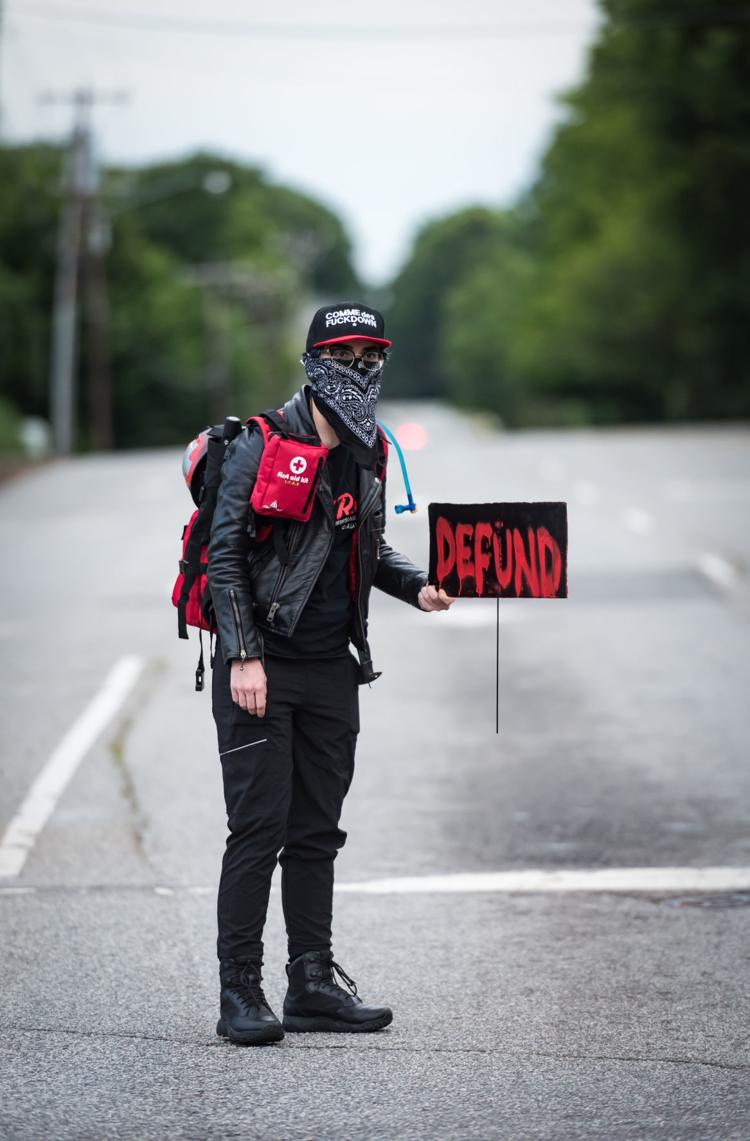 Protest at Publix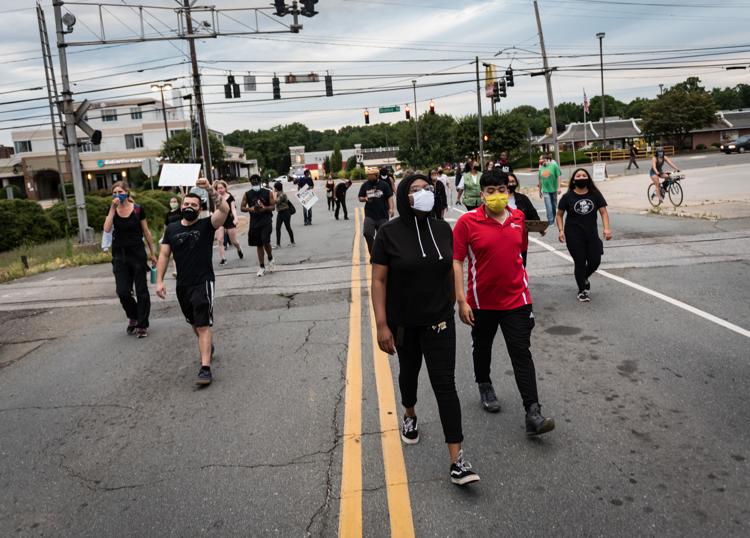 Protest at Publix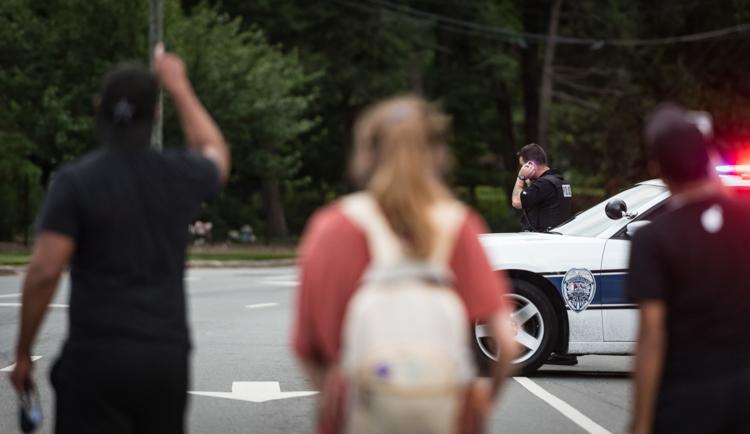 Protest at Publix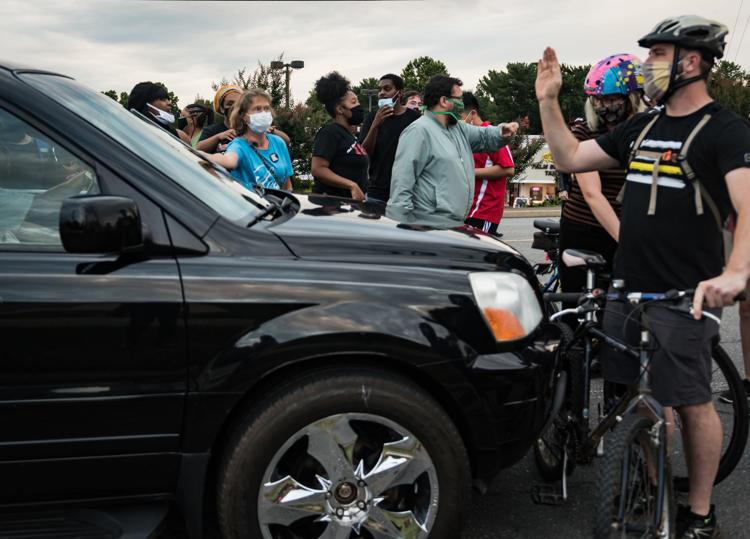 Protest at Publix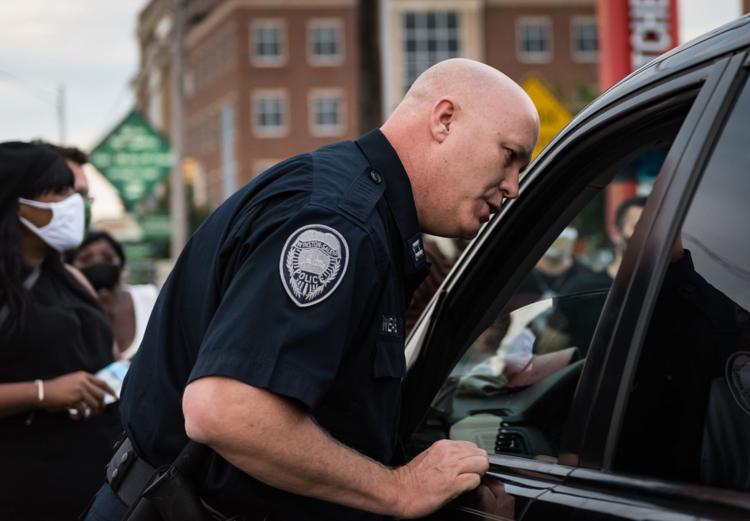 Protest at Publix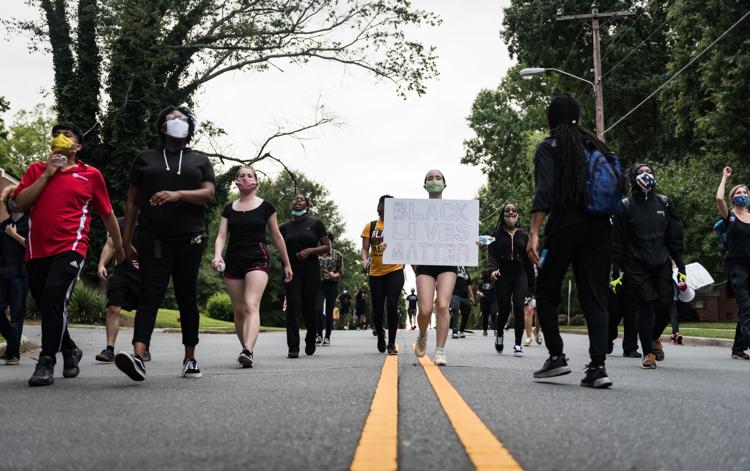 Protest at Publix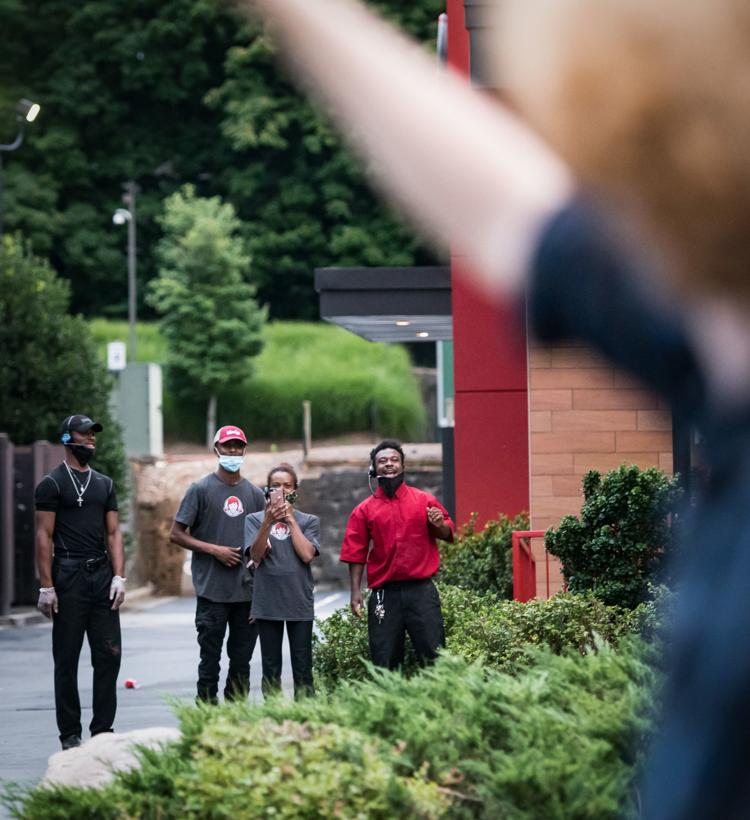 Protest at Publix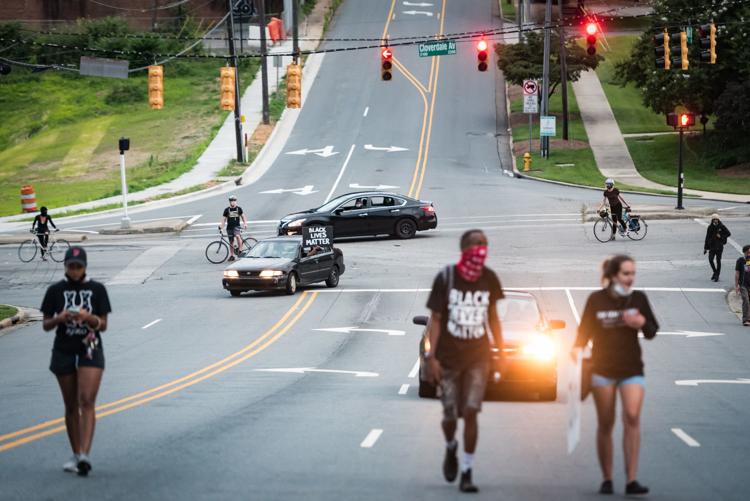 Protest at Publix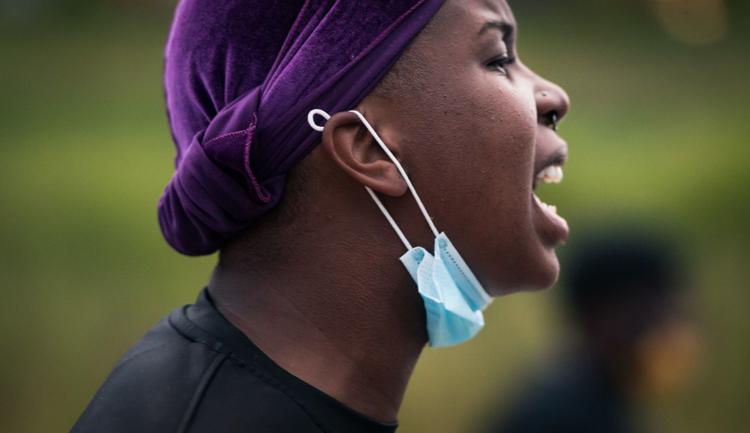 Protest at Publix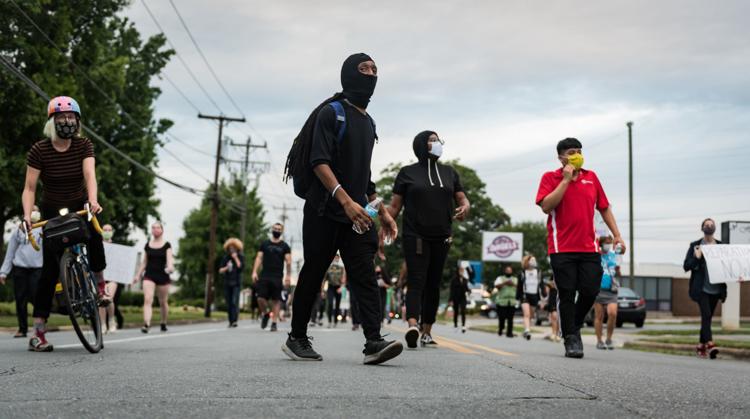 Protest at Publix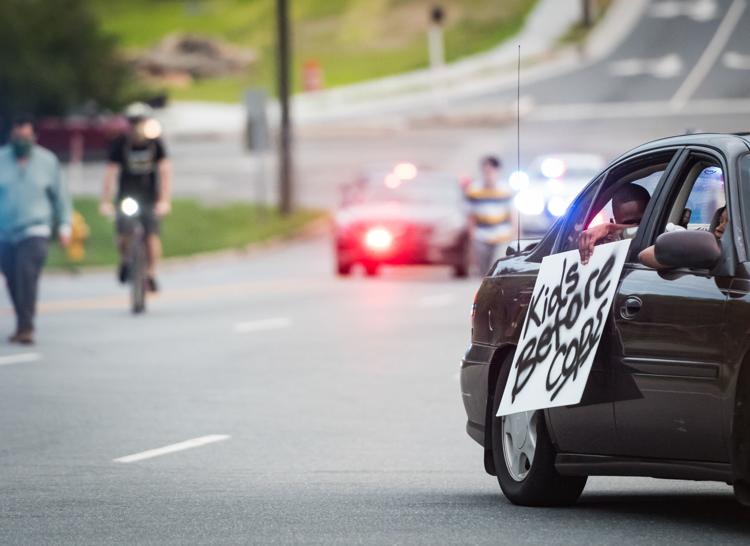 Protest at Publix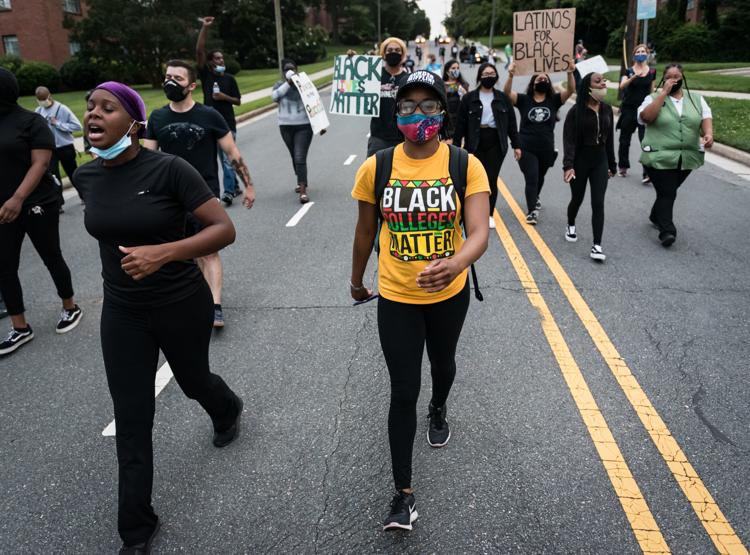 Protest at Mayor Allen Joines' House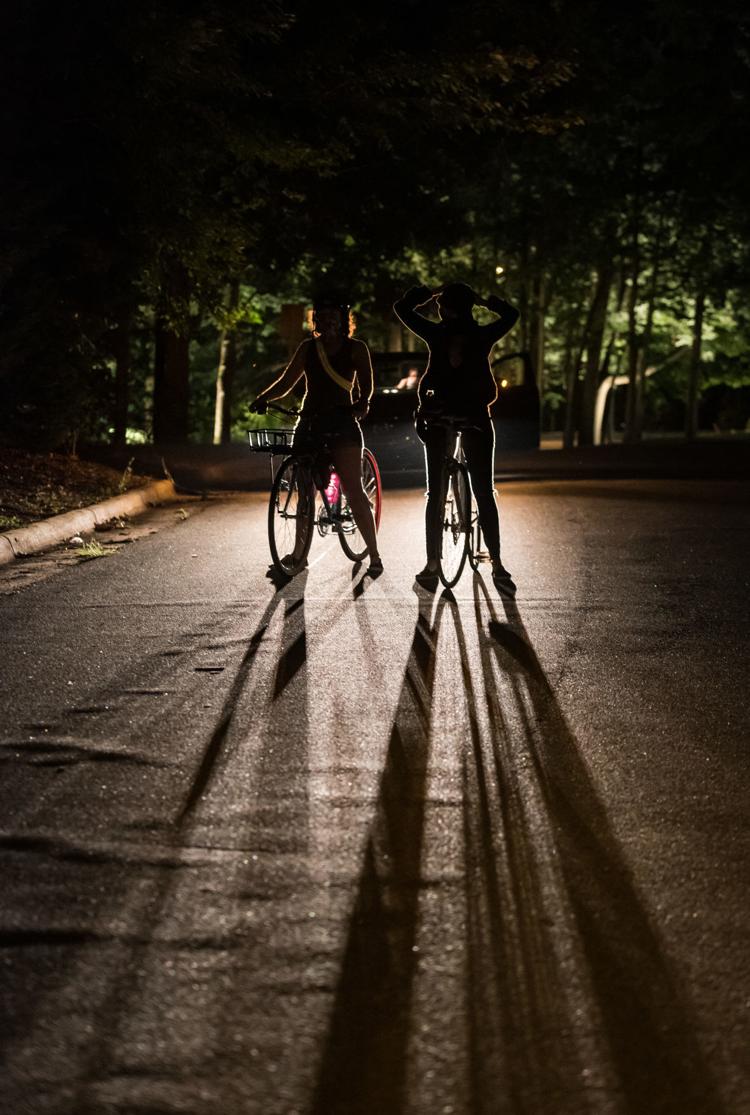 Protest at Mayor Allen Joines' House
Protest at Mayor Allen Joines' House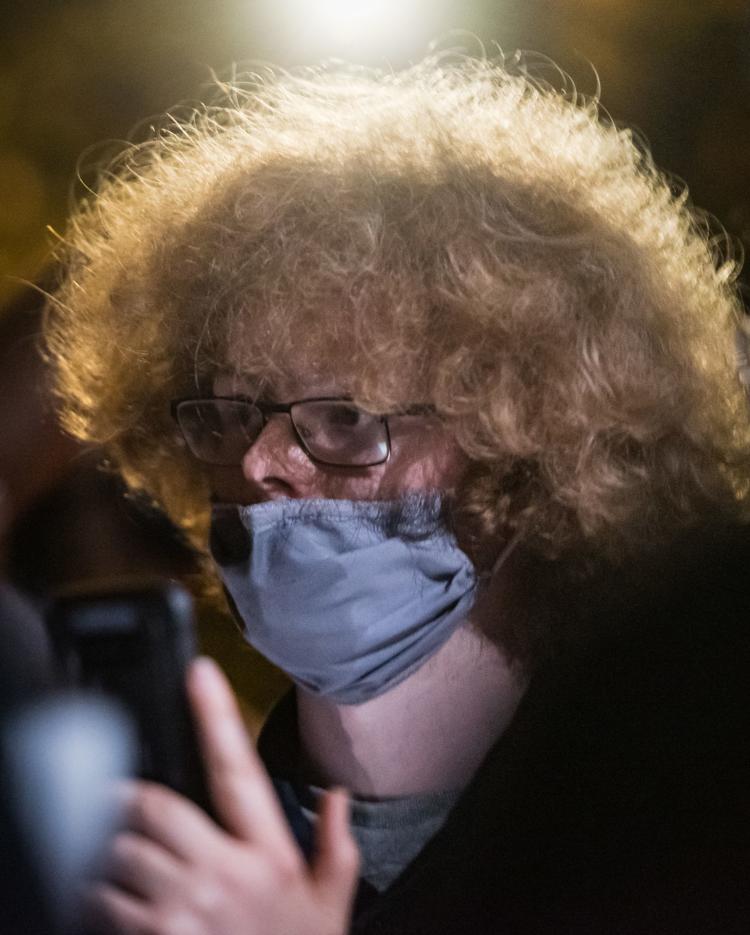 Protest at Mayor Allen Joines' House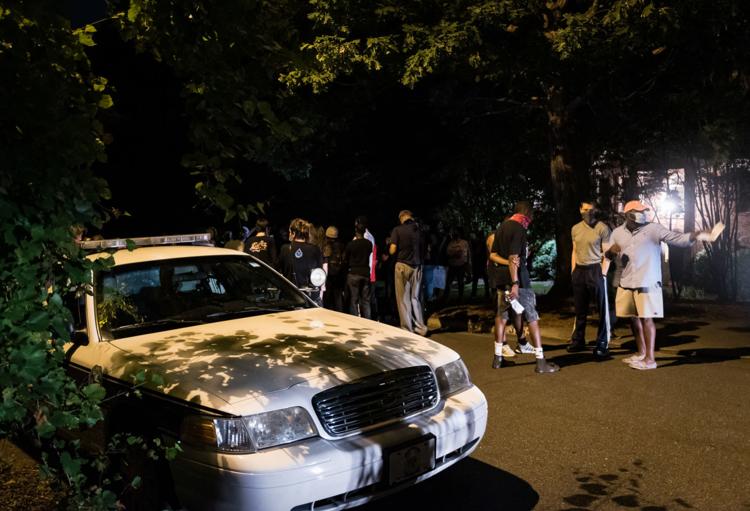 Protest at Mayor Allen Joines' House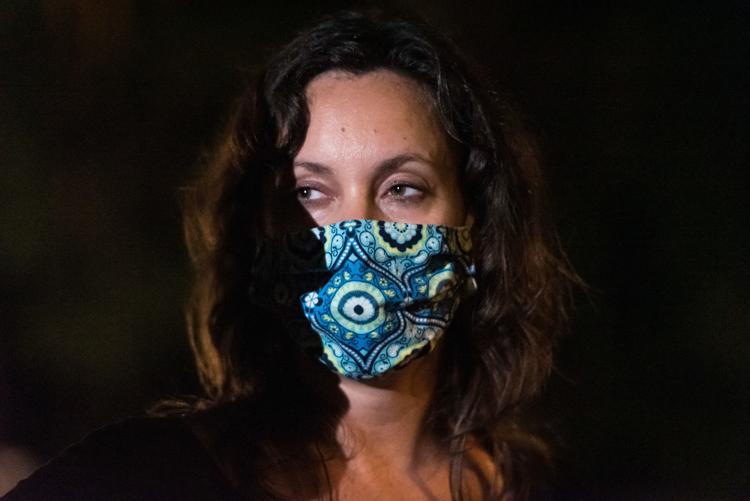 Protest at Mayor Allen Joines' House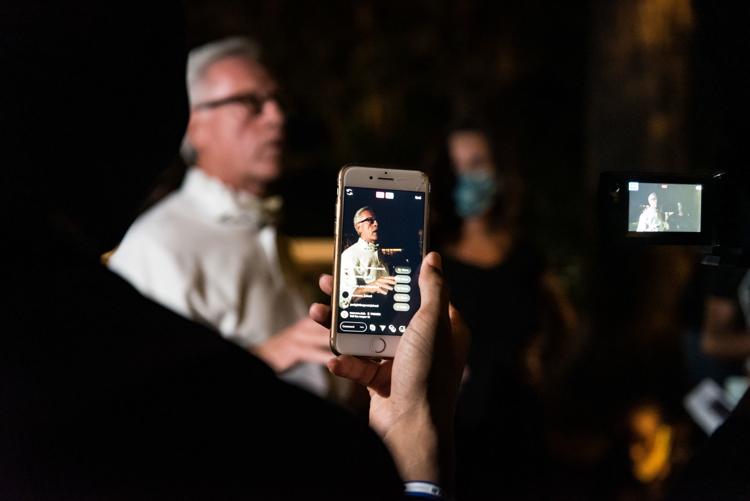 Protest at Mayor Allen Joines' House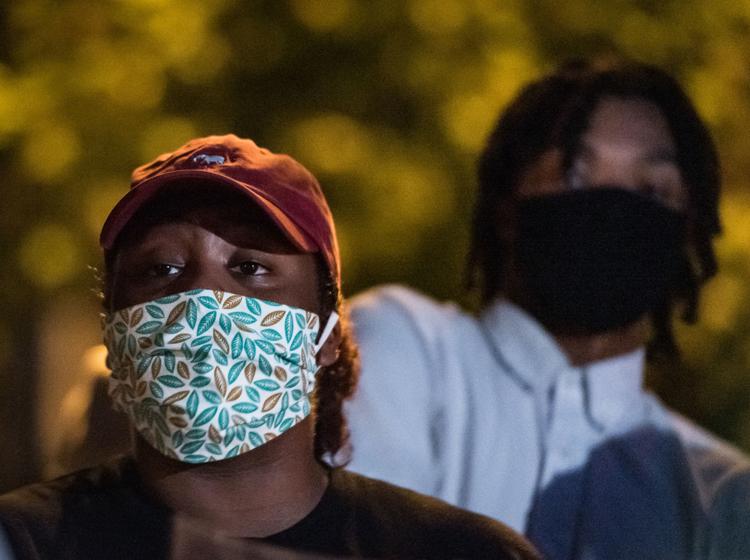 Protest at Mayor Allen Joines' House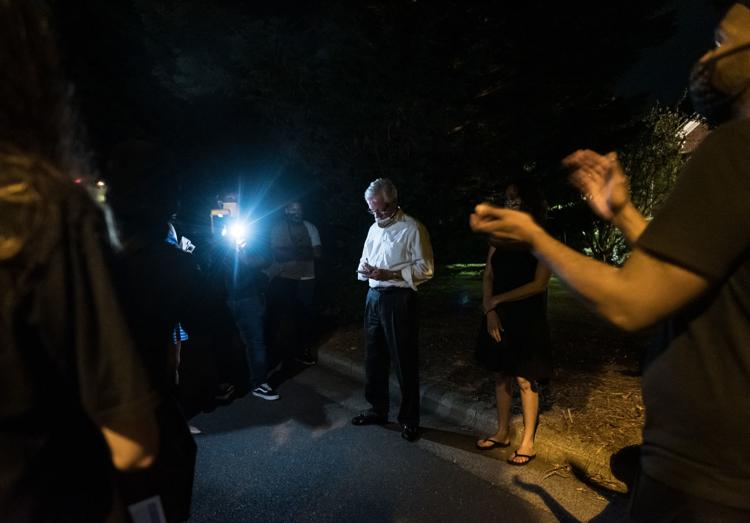 Protest on June 30, 2020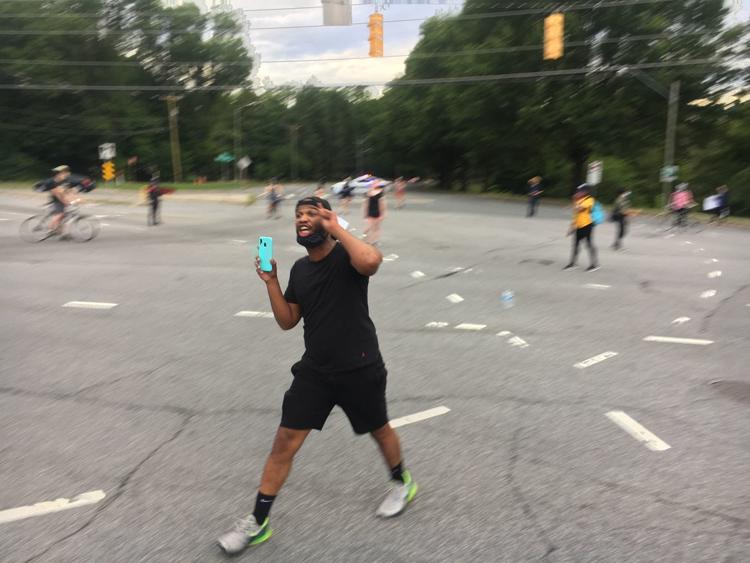 Protest on June 30, 2020