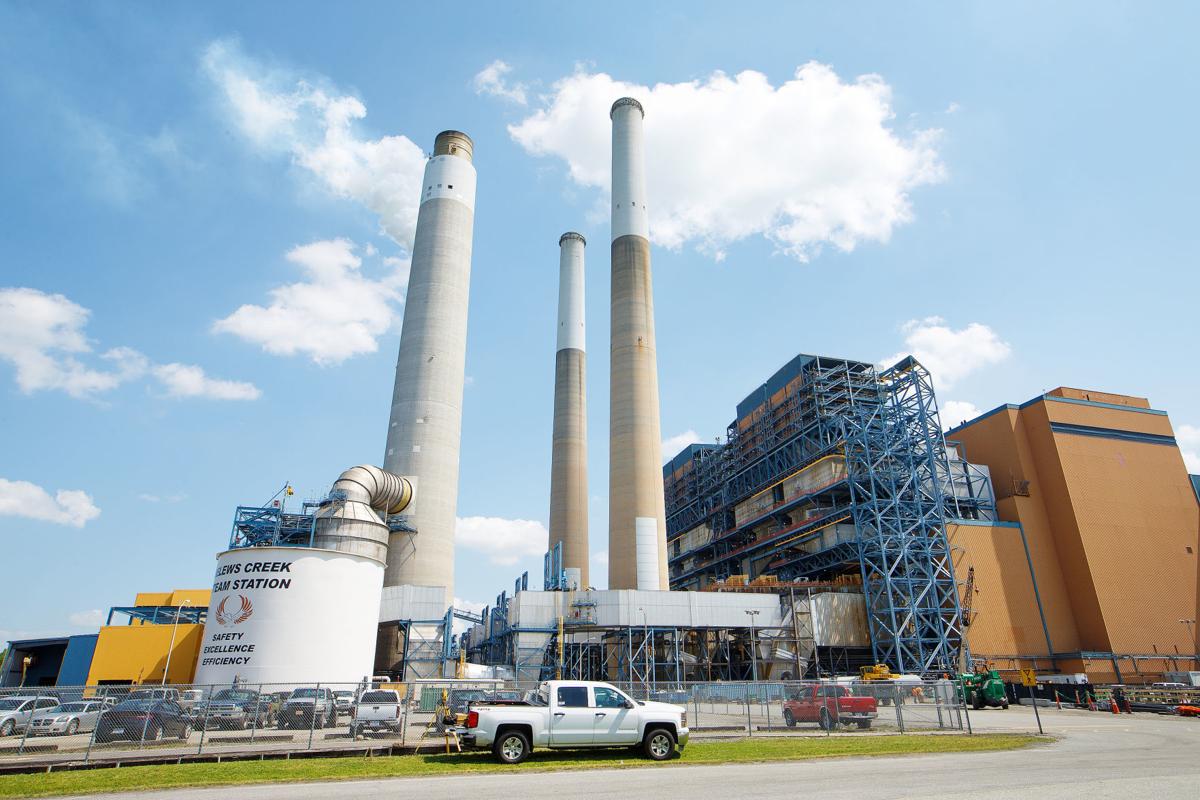 GREENSBORO — State utility regulators are holding a public hearing this week to gather comments from Triad residents about Duke Energy's proposed rate increase.
The event Wednesday at 7 p.m. is part of the N.C. Utilities Commission's review of the power company's requested rate hike, expected to generate more than $445 million in additional yearly revenue.
The utility says that if approved in full, "a typical 1,000-kilowatt-hour residential bill would increase from $108.20 to $116.26," costing the average residential customer about $97 more per year.
During this week's hearing at the Alamance County Historic Courthouse in Graham, regulators can expect to hear from at least some, and perhaps many, who think parts of the increase are unjustified.
A coalition of environmental and civic groups plans to hold a news conference immediately before the hearing to protest Duke energy's plan to include its coal ash cleanup costs in the rate hike.
Those cleanup costs represent a major part of the company's overall spending on coal ash, including improvements at existing coal-fired plants to help them handle newly produced coal ash in ways friendlier to the environment.
"The proposed increase in electric operating revenues includes $123.6 million associated with these environmental compliance costs," the utility said of coal ash spending in its Sept. 30 petition seeking the commission's approval.
That's about 28% of the proposed overall increase.
But protesters say it's unfair to stick customers with Duke Energy's bill for cleaning up storage lagoons full of coal ash dating back decades.
"We're particularly outraged that they think that's an appropriate thing to do," said Hope Taylor, executive director of the nonprofit Clean Water for North Carolina.
Taylor said she and her group had been warning Duke Energy and state environmental officials about the coal ash threat for years before the 2014 spill at the Dan River Steam Station triggered a statewide cleanup.
But the utility and environmental officials willfully ignored those earlier calls to action, Taylor said.
"Duke's own groundwater data was showing that contamination was taking place," Taylor said of her group's efforts to sound the alarm in years past. "They've known about these liabilities and risks for decades."
Taylor's group and others that are part of the protest believe Duke Energy should bear the complete cost of cleanup along with its shareholders.
Duke Energy officials counter that the coal ash storage basins criticized today as environmental threats once represented standard operating procedure for utilities nationwide and functioned under the direct supervision of government officials.
State regulators have previously ruled that cleanup costs are a routine part of operating a power plant and that utilities are entitled to recover those expenses from customers, company officials note.
In Duke Energy's most recent rate case two years ago, the Utilities Commission trimmed the request so that some customers actually saw a decrease in their monthly bills.
During that proceeding, the commission rejected the utility's plan to include planned, future spending for coal ash cleanup in the revised 2018 rates. But it did allow the company to collect for cleanup expenses already incurred.
The Charolotte-based utility has said coal ash cleanup work covered by the newly proposed rate hike would span a five-year period starting in January 2018 at eight of its coal-fired plants.
The list includes two sites bordering the Triad, the still-active Belews Creek Steam Station in Stokes County and the former Dan River Steam Station near Eden, the retired plant where the spill occurred six years ago.
The old Dan River plant has been demolished and replaced with a "combined cycle" unit that runs on natural gas. The old plant's twin coal ash basins — where the leak occurred and spewed coal ash into the Dan River — have been excavated and the contents buried in a lined landfill.
The beginnings of a similar closure process are under way at Belews Creek, a process the utility estimates will take about 11 years because of the large amount of submerged ash in storage at the plant near Walnut Cove.
The N.C. Department of Environmental Quality plans a separate public hearing next month in Walnut Cove focused on the ecological aspects of the Belews Creek basin closure.
Groups planning to speak out Wednesday evening before the Utilities Commission include Taylor's group, the Alliance of Carolinians Together Against Coal Ash, Appalachian Voices, Down East Coal Ash Coalition, and the Lilies project.
The hearing in Graham will be the third of four that the Utilities Commission is holding this month in the region served by Duke Energy's Carolinas division.
The first of the commission's public hearings was held two weeks ago in Macon and Burke counties, respectively. The final public hearing on the rate hike is scheduled Thursday in Charlotte.
The initial public hearings Jan. 15 and 16 each drew relatively sparse audiences of 20 to 30 people. About 10 speakers addressed the commission each evening, a commission staff member said last week.
The seven-member commission is an appointed body that oversees investor-owned public utilities that provide services such as electricity and natural gas, telephone, water, wastewater, household moving, bus and ferry services.
The current board includes ToNola Brown-Bland, former associate general counsel for Greensboro city government, and Lyons Gray of Winston-Salem, former N.C. Secretary of Revenue and a member of the N.C. House of Representatives from 1989 to 2002.
Speakers at the public hearings get three minutes to make their points.
The commission will reach a decision on Duke Energy's proposed increase after an "evidentiary hearing" March 23 in Raleigh, a proceeding during which it takes testimony from industry experts.
Contact Taft Wireback at
336-373-7100 and follow
@TaftWirebackNR on Twitter.