A lot has changed in the 149-year history of Happy Hill.
But Winston-Salem's oldest Black neighborhood has remained a source of pride for residents there since its beginning in 1872. 
Happy Hill is among the oldest Black neighborhoods in North Carolina, according to the N.C. Department of Natural and Cultural Resources. 
Like other neighborhoods, it has suffered growing pains over the decades, but Happy Hill has produced its share of prominent people.
"Happy Hill was the first black community in this community where ex-slaves were allowed to buy property," said Amatullah Saleem, a storyteller and the president of the Happy Hill Neighborhood Association. "It's where our ancestors first started homes in the United States. It was a thriving community."
In its heyday, the neighborhood had a skating ring, a theater, a playground, local schools, churches, a nightspot, several small stores and single-family homes, many of which were shotgun houses, current and former residents said.
It was home to high school and collegiate athletes, musicians, teachers, artisans, small-business owners, homemakers and community leaders. 
Over the years, exhibits gave the public insights into Happy Hill.
In February 1998, Old Salem Museum and Gardens staged the exhibit, "Across the Creek: The Story of Happy Hill, 1816-1952."
Diggs Gallery at Winston-Salem State University featured the neighborhood in "Pride & Dignity from the Hill: A Celebration of the Historic Happy Hill Community" in 2010.
Based on the 2010 U.S. Census, Happy Hill had a population of 3,204 people, said Cheryl Harry, the executive director of the Triad Cultural Arts Inc. in Winston-Salem.
Over the past 25 years, Happy Hill reunions have attracted hundreds of former residents to the Sims Recreation Center where they remembered the people and events that shaped the neighborhood. The 2020 event was canceled because of the pandemic. 
"These reunions show the pride that residents have for the area and are proud for the nurturing family values that young people enjoyed growing up there," Mayor Allen Joines said. "It is very appropriate that we recognize and remember the impact that this historic neighborhood has had on our city, particularly during Black History Month." 
Ben Piggott, who worked for 25 years as the senior supervisor of the Sims Recreation Center in Happy Hill, said the neighborhood has a special importance this month as well.
"It has the richest Black history among the other African-American communities in Winston-Salem," Piggott said.
Many Happy Hill people point to the neighborhood's beginning and its association with the nearby Moravian town of Salem.
A long history
Historians trace the origins of Happy Hill to the early 19th century and Dr. Friedrich Heinrick Schumann.
The Moravians first carved the land of what is now Happy Hill out of the wilderness in the 1760s when they first cleared the land for the 3,000-acre tract for the town of Salem. They established a 300-acre farm for raising Salem's produce, but the farm was unsuccessful.
In 1815, the Moravian Church, which governed Salem, rented it to Schumann, who was going to practice medicine in the town of Salem. He had first planned to move to Salem from Bethania and felt he needed to bring his slave, Celia, and her four children to care for his sick wife and two sons.
The church elders didn't want his slaves in town, so the doctor proposed leasing the farm. The church agreed and built him a farmhouse. Schumann moved in with his family and the slave family in 1816. Eventually, the Moravian Church moved its slaves there, too, and the area became known as the Slave Quarter. 
About 1834, Schumann started to negotiate with the town to buy the farm. They negotiated for about two years but couldn't reach an agreement. The elders told him that his lease was up and asked him to get rid of his slaves and leave. He freed his 17 slaves in 1836 and sent them to Liberia.
Liberia in West Africa started as a settlement of the American Colonization Society. The society believed Blacks would fare better in Africa than America.
After the Civil War and the emancipation of the slaves in Salem, many white residents didn't want to live with or near freed Blacks, according to the Forsyth County Historic Resources Commission.
Town officials encouraged Black residents to move across Salem Creek to the site of the former Schumann plantation. From there, Happy Hill was born. The Moravian Church wanted the area to be called Liberia; residents, though, called it Happy Hill and that name prevailed, according to researchers at Old Salem. 
The African School was built in 1867, south of the Brothers' Spring on a hill, east of Waughtown Road in what is now Happy Hill. Salem's freedmen and the Salem African Church, now St. Phillips Moravian Church, established the first school for Black children in Forsyth County, according to a city historical marker.
"It is believed that one-room school had two to three black and white teachers and 20 to 50 students," Langdon E. Opperman said in her 1994 work, "Winston-Salem African-American Neighborhoods: 1870-1950."
Happy Hill is the city's earliest outlying neighborhood, and it was known in the Moravian records as "Liberia" starting in 1872, when streets and lots were laid out on the site of the former Schumann plantation, according to the commission. Each lot sold for $10. Blacks bought the lots, and construction of houses began in 1874.
One of the first people to buy a plot was Ned Lemly, a Moravian and a freed slave who was born in 1827.
Kayyum Allah, a native of the Happy Hill neighborhood, said the community's early residents were industrious.
"It's always been an area where Black people strived to do for themselves," Allah said.
Allah, an artist, designed a group of T-shirts for each reunion that represented Happy Hill's history, he said.
In the community's first 50 years, four churches formed in Happy Hill — Rising Ebenezer Baptist Church, St. James Methodist Episcopal, Happy Hill Methodist Church and the Church of the First Born (Holiness Church), Oppermann wrote in her work.
By the 1920s, Happy Hill was a thriving community amid Winston-Salem's rigidly segregated neighborhoods. Many of its residents worked at Salem College as maids, cooks, janitors and gardeners. Others worked at R.J. Reynolds Tobacco Co. and the city's other tobacco factories.
Rocks in Salem Creek
Salem Creek flowed and still flows through the area, separating Happy Hill from Old Salem, Salem Academy and College and the rest of the city.
In the old days, residents put rocks in the creek to form a crossing near the corner of Alder and Humphrey streets.
"The crossing was a dangerous one, and there were many falls," Opperman wrote.
When a woman fell and broke her leg, Wade Bitting, a Happy Hill resident who lived next to the creek, asked the all-white Winston-Salem Board of Alderman to build a footbridge, Oppermann wrote. The aldermen agreed, and the bridge was built in the 1930s.
"The bridge was designed and remains today for pedestrian use," Oppermann wrote.
Bitting also was instrumental in getting the undergrowth removed from the low-lying area near the creek and city leaders eventually built a playground, Oppermann wrote.
William Bitting, 73, Wade's grandson, said he remembers the pedestrian bridge and when the Happy Hill neighborhood extended to Vargrave Street in the city's southeastern section.
"My grandfather got that bridge," Bitting said.
The residents were friendly and respected each other, said Bitting, a deacon at the Rising Ebenezer.
"I miss the old days, but you can't beat progress," Bitting said. "It was a village in past years."
The neighborhood's had other amenities such as a night club called the "Spot" and later known as the "Tea Garden" and the "Brass Rail," Bitting said.
Children and their parents enjoyed Easter egg hunts on Easter Mondays, he said.
The community had a woodyard that sold wood and coal. Before mail was delivered throughout Happy Hill, residents picked up their mail at a store at the corner of Alder and Pitt streets, Bitting said.
The store was owned by a white man whom Bitting described as "part of our community."
Some men hunted rabbits in a wooded area across Salem Creek, which is now ballfields.
As in other Black neighborhoods across the city, few Happy Hill residents owned their houses, Oppermann said. Most Happy Hill residents rented their homes from white realtors. Many of these dwellings were known as shotgun houses.
Two shotgun houses remain today in the neighborhood, Saleem said. Efforts are underway to convert those small buildings into museums.
Happy Hill Gardens
Happy Hill underwent a major transformation in the 1950s when the Housing Authority of Winston-Salem built the city's first public-housing development, Happy Hill Gardens.
"Houses in about half of the neighborhood were demolished, and some were moved," Oppermann wrote. "About 14 blocks (of homes) were thus razed.
Happy Hill Gardens was built in 1953 and had 487 residential units, said Gwen Burston, a HAWS spokeswoman.
Hazel Mack, 69, who grew up in Happy Hill Gardens, said that the public-housing complex provided people "with safe, descent housing."
Some of its first residents were like her father, who was a sharecropper in South Carolina before he moved his family to Winston-Salem, Mack said.
Housing for Black people was often substandard in Winston-Salem. Many landlords made no fixes or updates to the homes they rented, like indoor plumbing. Happy Hill Gardens offered safe, modern housing. 
"Public housing was much better," said Mack, the former director of outreach for the Wake Forest University School of Law and the retired regional managing attorney for Legal Aid of North Carolina.
Every brick-built apartment had indoor plumbing, heat and front porches, HAWS said.
"I grew up in an area that I considered was a cocoon," Mack said. "We are all safe, but we were very poor."
Much of the remaining older houses and businesses in the original Happy Hill neighborhood were demolished by 1964 with the construction of U.S. 52 just east of Business 40, Allah said.
However, Happy Hill Gardens remained the core of the neighborhood, Allah said.
Love and respect
"There was so much love over here," said Pastor Edith Jones, the president of the Ecclesiastes Deliverance Center at 608 Liberia St.
Jones, 80, lived in the Happy Hill Gardens from the early 1950s until the complex was torn down in 2004, she said.
Over the years, crime became a problem, said Jones, who runs the R U Happy Child Care center on Liberia Street. 
Illegal drug deals and gun violence kept many visitors away from Happy Hill Gardens, Jones said.
"There was a time when people didn't want to come here," Jones said.
Residents started the Happy Hill Neighborhood Association to rid the area of crime, Jones said.
Veronica Bitting, 59, of Raleigh, William Bitting's sister, said she has fond memories of growing up in Happy Hill Gardens.
"Happy Hill, like any other neighborhood had its challenges, but I recall a sense of pride there," said Bitting.
She described Happy Hill Gardens as a small, poor Black neighborhood that was set apart from other neighborhoods amid segregation.
"We didn't do a lot of mingling with other people," Bitting said. "We were isolated. We really were not welcomed in most places." 
Veronica Bitting said she recalled that many Happy Hill residents walked to an A&P grocery store near Salem College or took a Safe Bus to the city's downtown stores. Safe Bus Co., a Black-owned business, operated from 1926 to 1972.
Rosyln Nowlin Payne, 54, was a young girl when she moved into Happy Hill Gardens. Her grandparents are buried in a cemetery off Nowlin Street. 
People who lived in the apartment complex were shaped by their experiences there, Payne said.
"It made us pretty much who we are today," she said. "We looked after each other, and we helped each other."
506 Mock St.
Tory Woodbury, 42, an assistant special-teams coach for the Los Angeles Rams, grew up in apartment at 506 Mock St. in Happy Hill Gardens.
Woodbury, a graduate of Glenn High School, remembers going to the swimming pool with his friends at Happy Hill Park and spending time in the Sims Recreation Center. 
"The older guys would keep us out of trouble," said Woodbury, who played quarterback for Winston-Salem State University from 1997 to 2000. "We didn't have a lot, but we made our own fun."
Woodbury learned how to play sports, especially football, in Happy Hill.
"I wouldn't have grown up anywhere else," said Woodbury, who played professionally for the New York Jets, the New Orleans Saints and Buffalo Bills as well as for the New Orleans VooDoo of the Arena Football League.
Woodbury said he made lifelong friends in Happy Hill Gardens. He has a tattoo on his left arm that says "506" to honor his home.
"I loved the people who were there," Woodbury said. "I love Happy Hill."
Al Roseboro, 78, a former athlete, coach, administrator and athletics director at WSSU, said there's a pipeline from Happy Hill to WSSU.
"It's one of those things that were a given," Roseboro said. "They had an identity with WSSU."
Roseboro remembers seeing children from Happy Hill at WSSU football games.
"Everyone wanted to gravitate to WSSU," Roseboro said. "Their identity to Happy Hill was not lost on them. That connection still exists." 
Neighborhood again changes
In 2003, HAWS announced that the Happy Hill Gardens would be torn down and money from an $18.2 million federal grant would be used to build a new neighborhood in its place. In total, the project cost $32.4 million.
In 2004, Happy Hill Gardens was demolished.
The new development has several parts: College Park, has 272 rental units and 148 homeownership units; Providence Place is a 56-unit rental complex with townhouse and garden apartments; Alders Point, a 100-unit senior living center, and Willows Peak, a 116-unit development of garden apartments in two- and three-story buildings.
The project includes five detached single-family homes, the agency said.
With the new construction, the neighborhood's traditional closeness among residents might be waning, William Bitting said.
"I doubt very seriously if people know the kids in the neighborhood," he said.
Current and former Happy Hill residents acknowledge that the appearance of the neighborhood has improved, but they want more amenities such as more affordable single-family homes and townhouses as well as a grocery store and a pharmacy.
HAWS is working with federal housing officials on a plan "that is consistent with the community's desires and focused on the preservation of Happy Hill's uniquely significant history and culture," Burston, the HAWS spokeswoman, said.
HAWS, which owns many parcels in Happy Hill, plans to develop the vacant lots into single-family and low-density multi-family homes, said Marla Newman, the city's community development director. Other projects include the renovation of Happy Hill Park, including revamping its swimming pool, Joines said.
The neighborhood may look different, but it's still home. 
And for people who grew up there, Happy Hill will always be home. And, they say, other city residents should understand and know its history. 
"We will never forget our roots there," Payne said.
Photos: A look back at Happy Hill neighborhood
Happy Hill neighborhood
African American School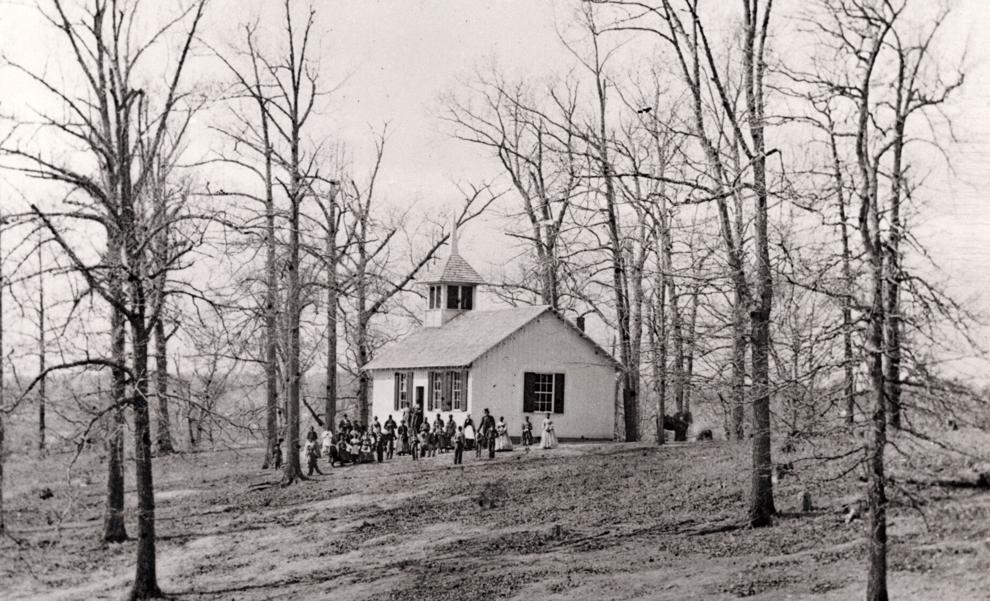 Happy Hill neighborhood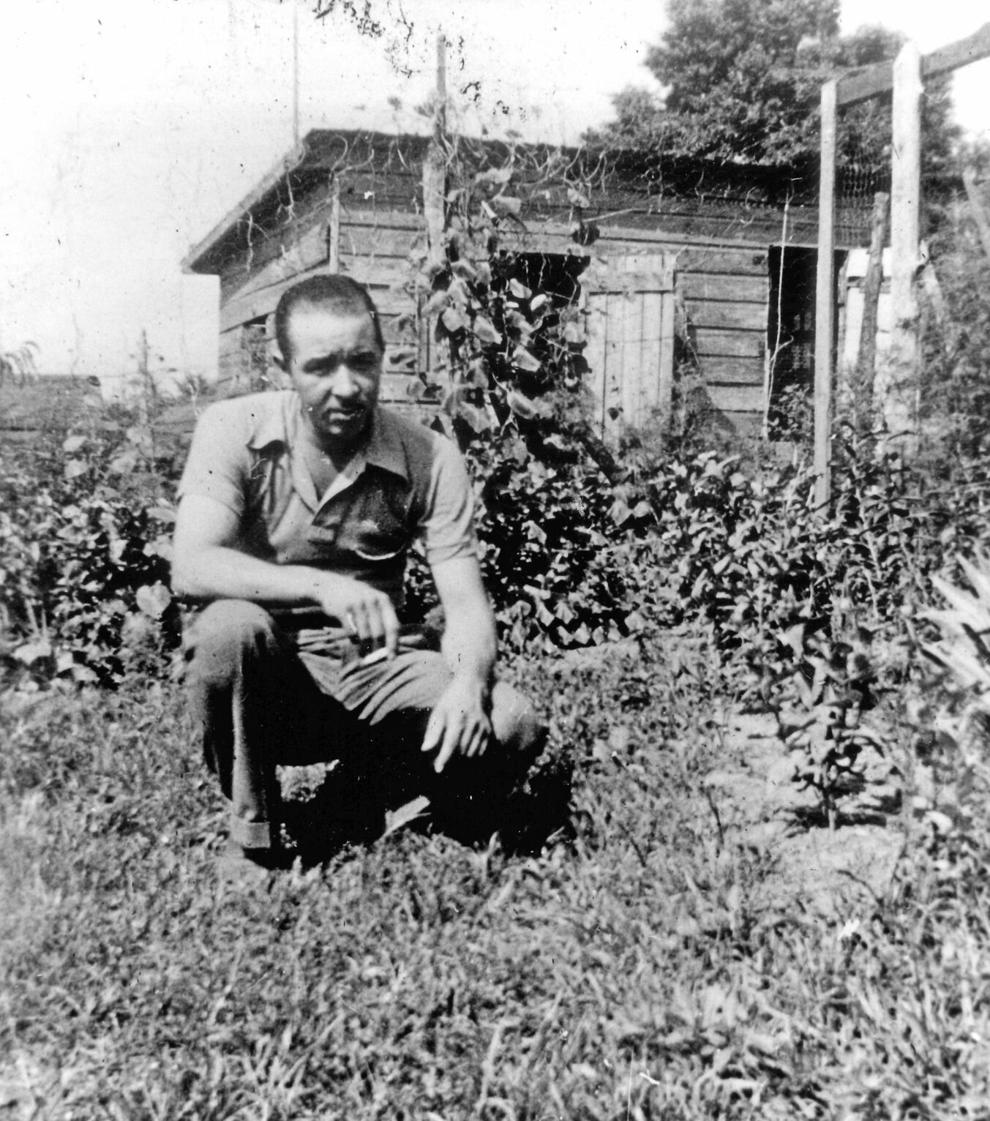 Happy Hill neighborhood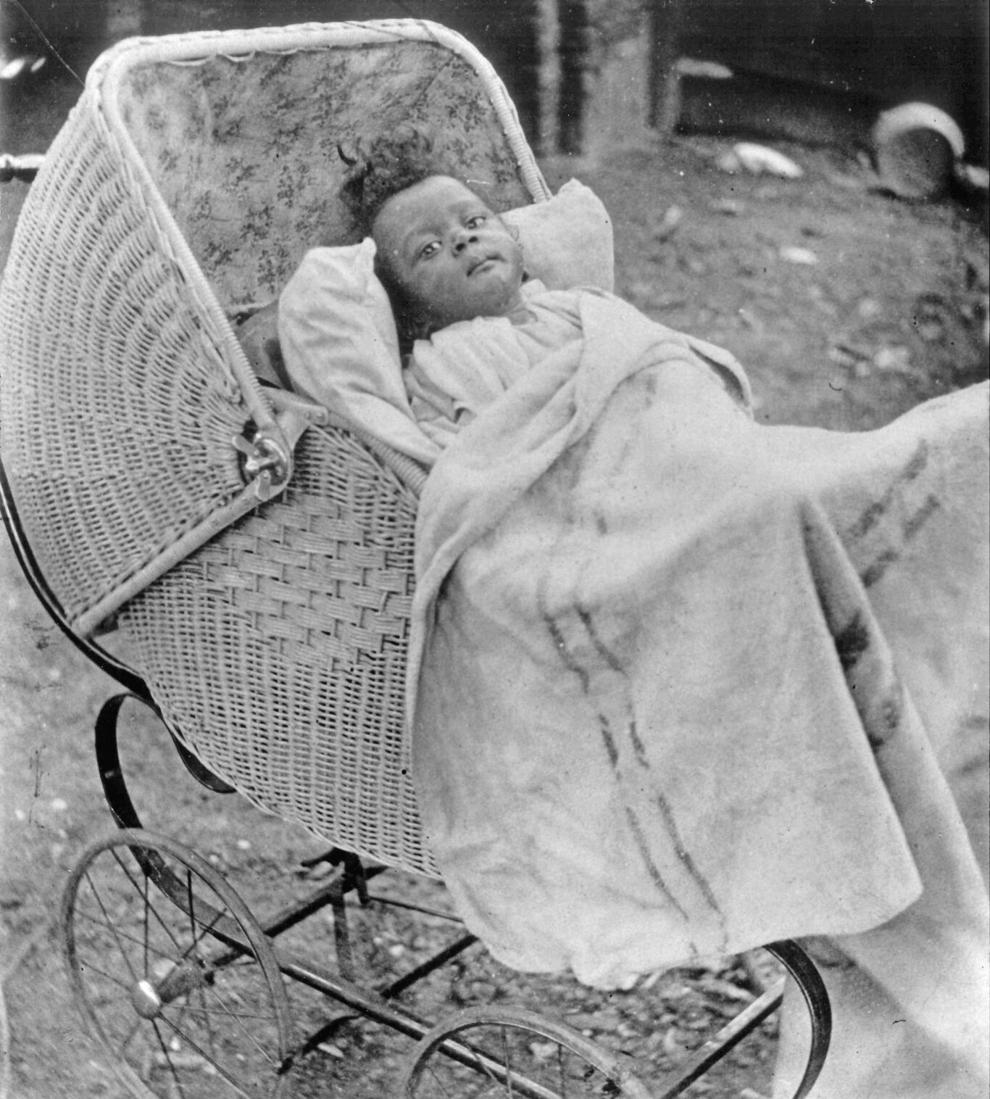 Happy Hill neighborhood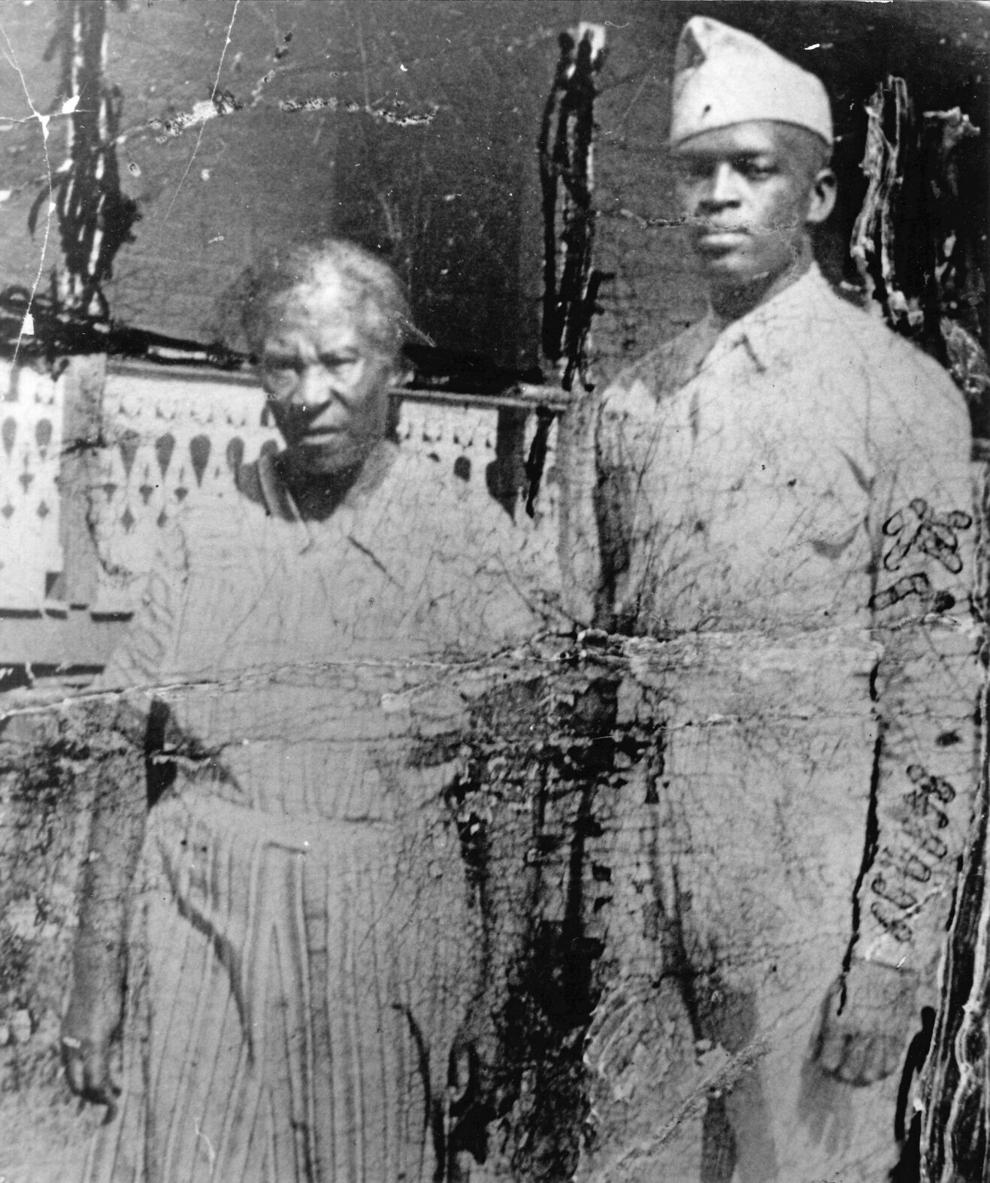 St. Philips Moravian Church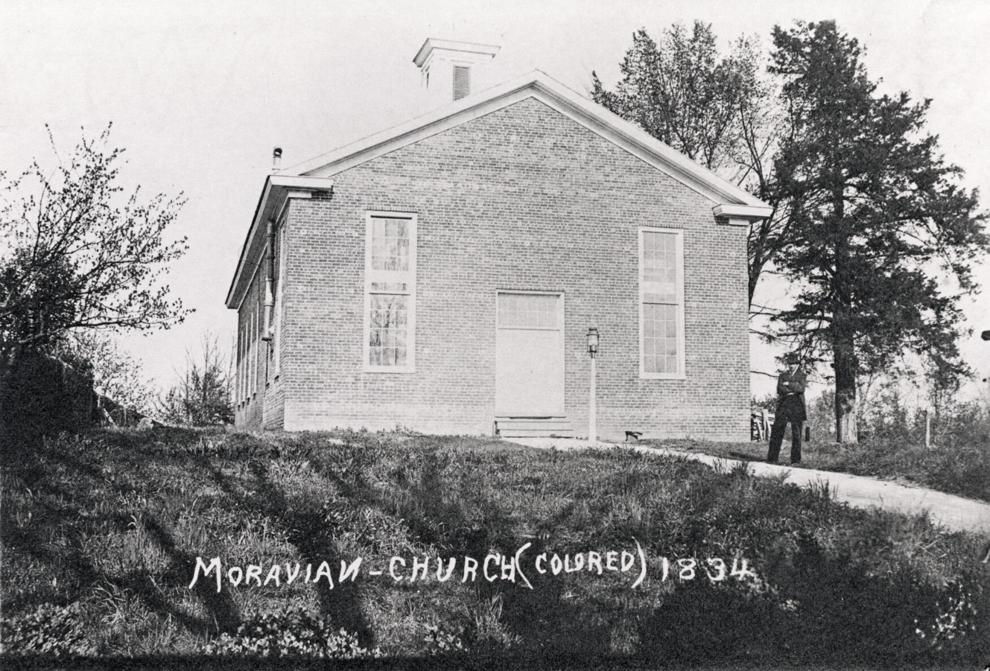 Happy Hill neighborhood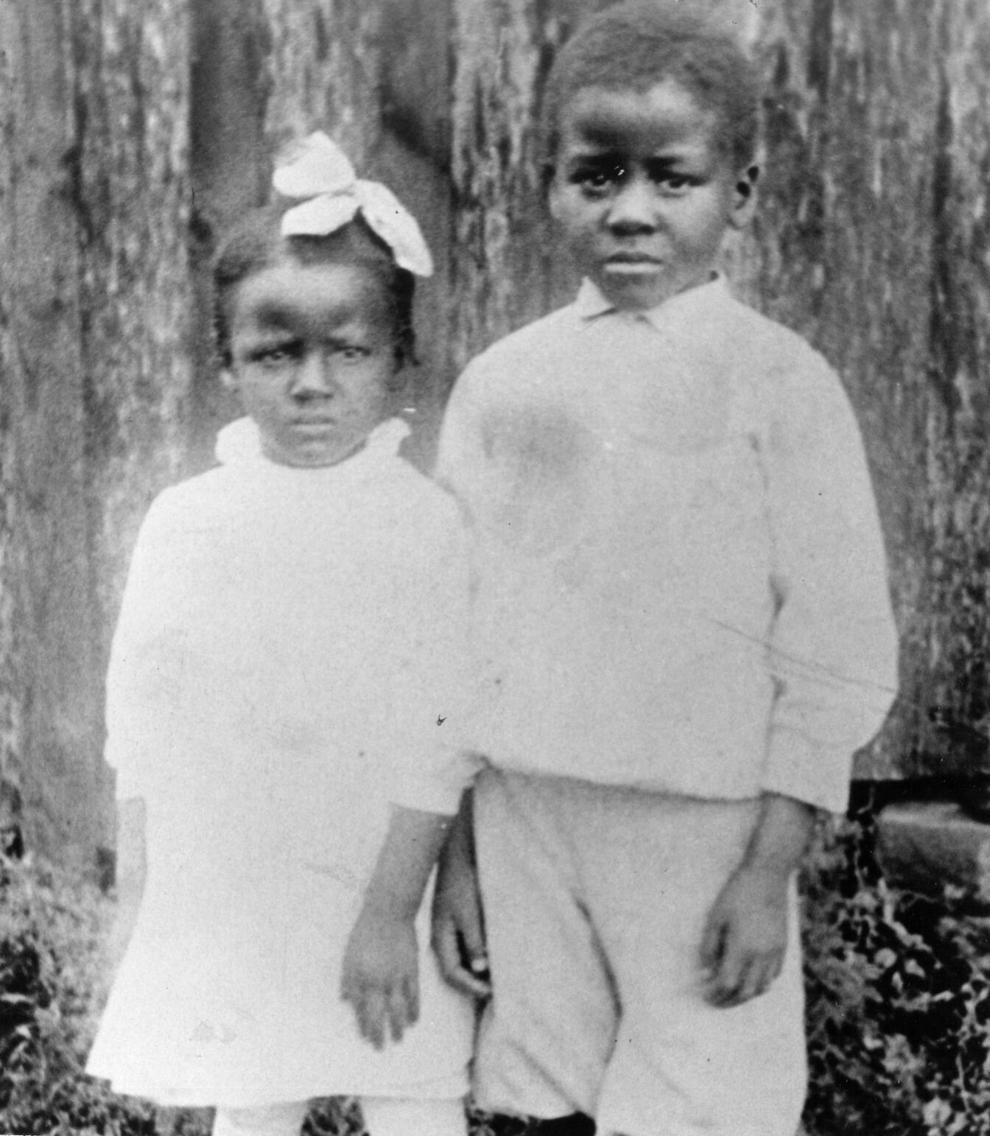 Happy Hill neighborhood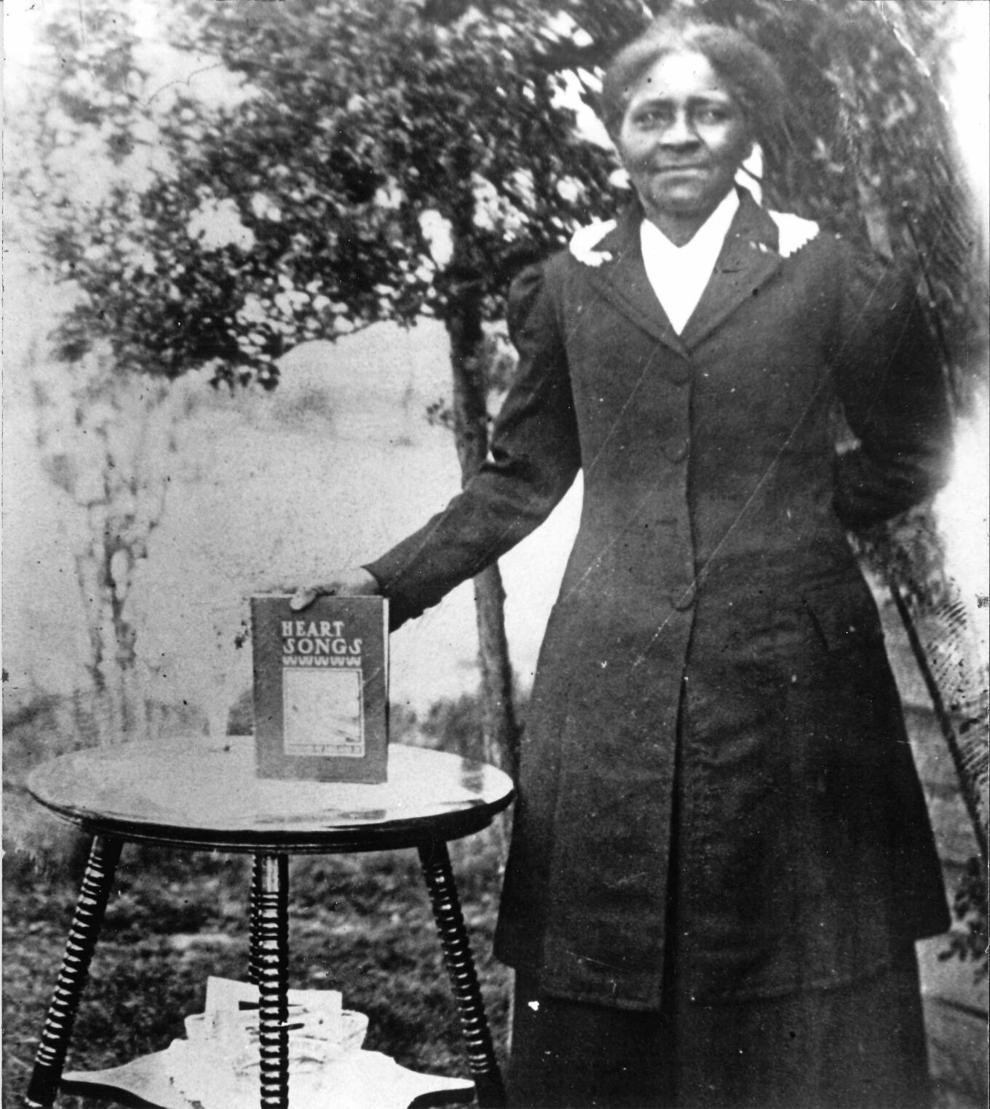 Happy Hill neighborhood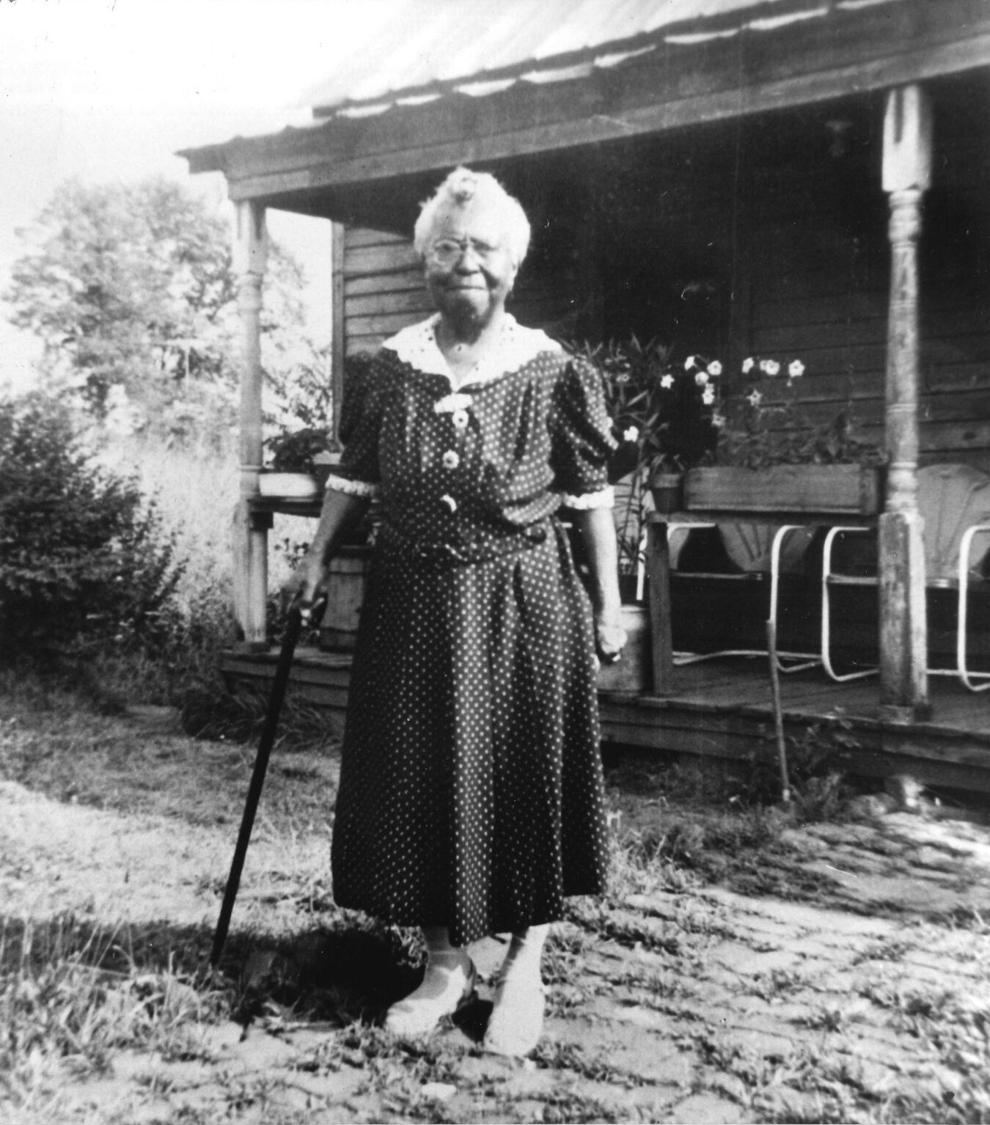 Happy Hill neighborhood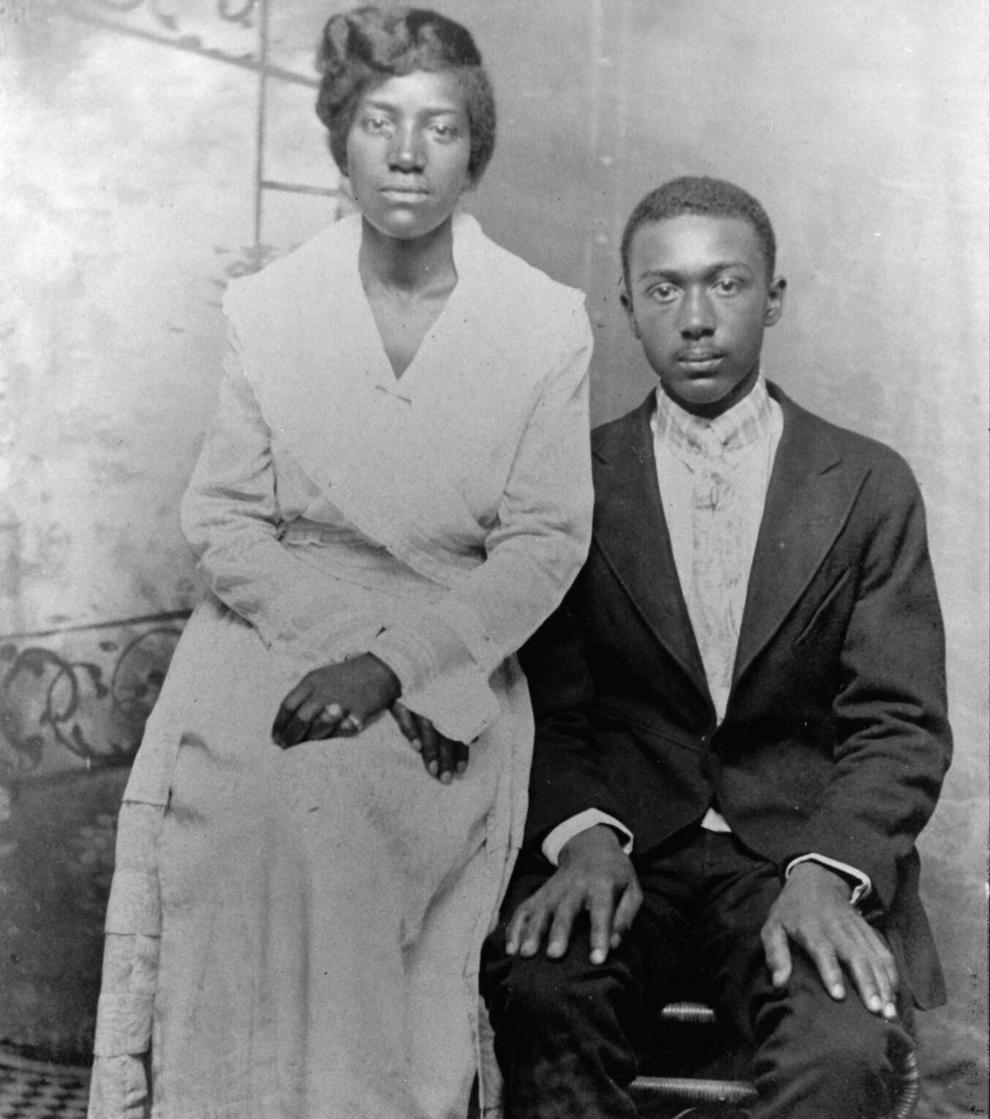 Happy Hill neighborhood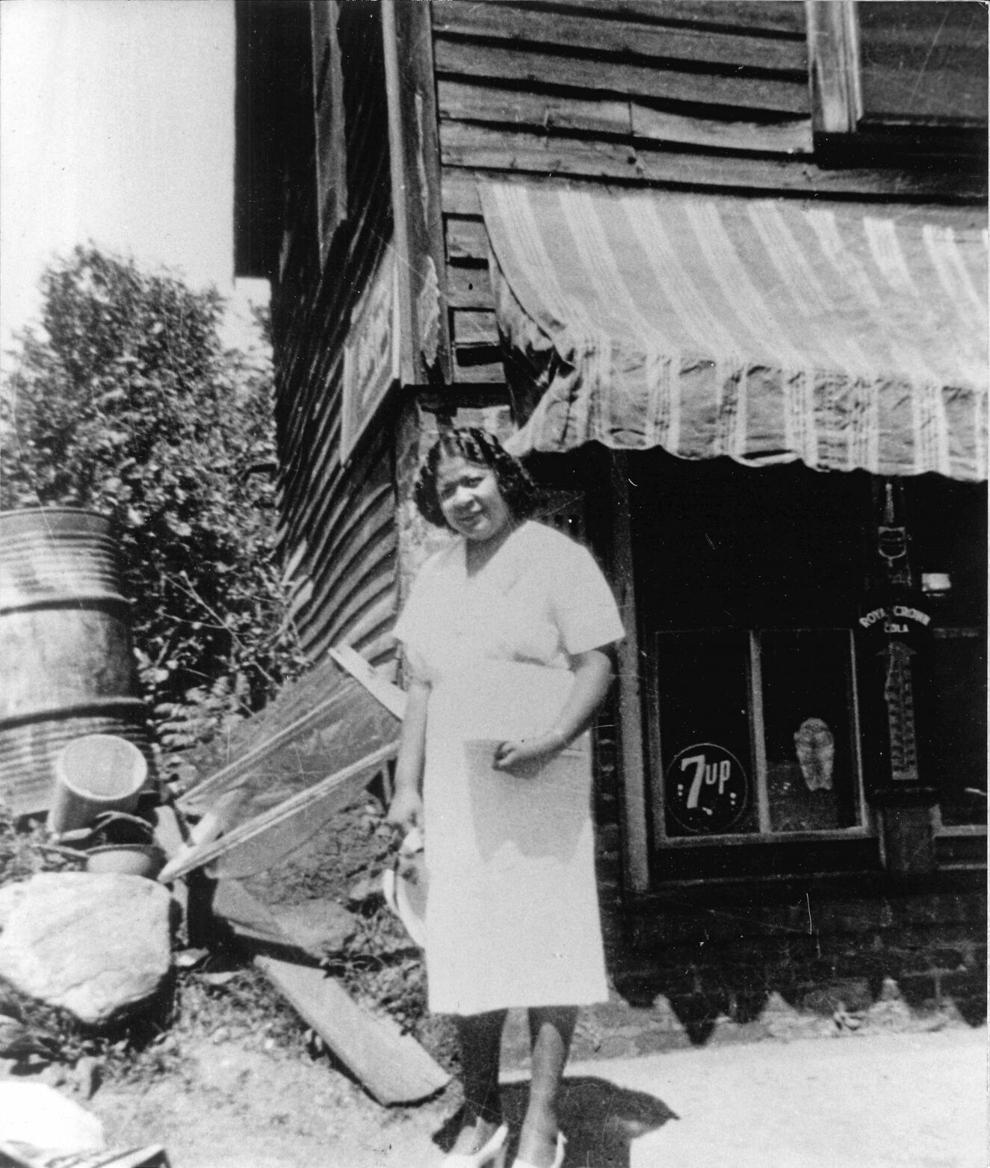 HappyHill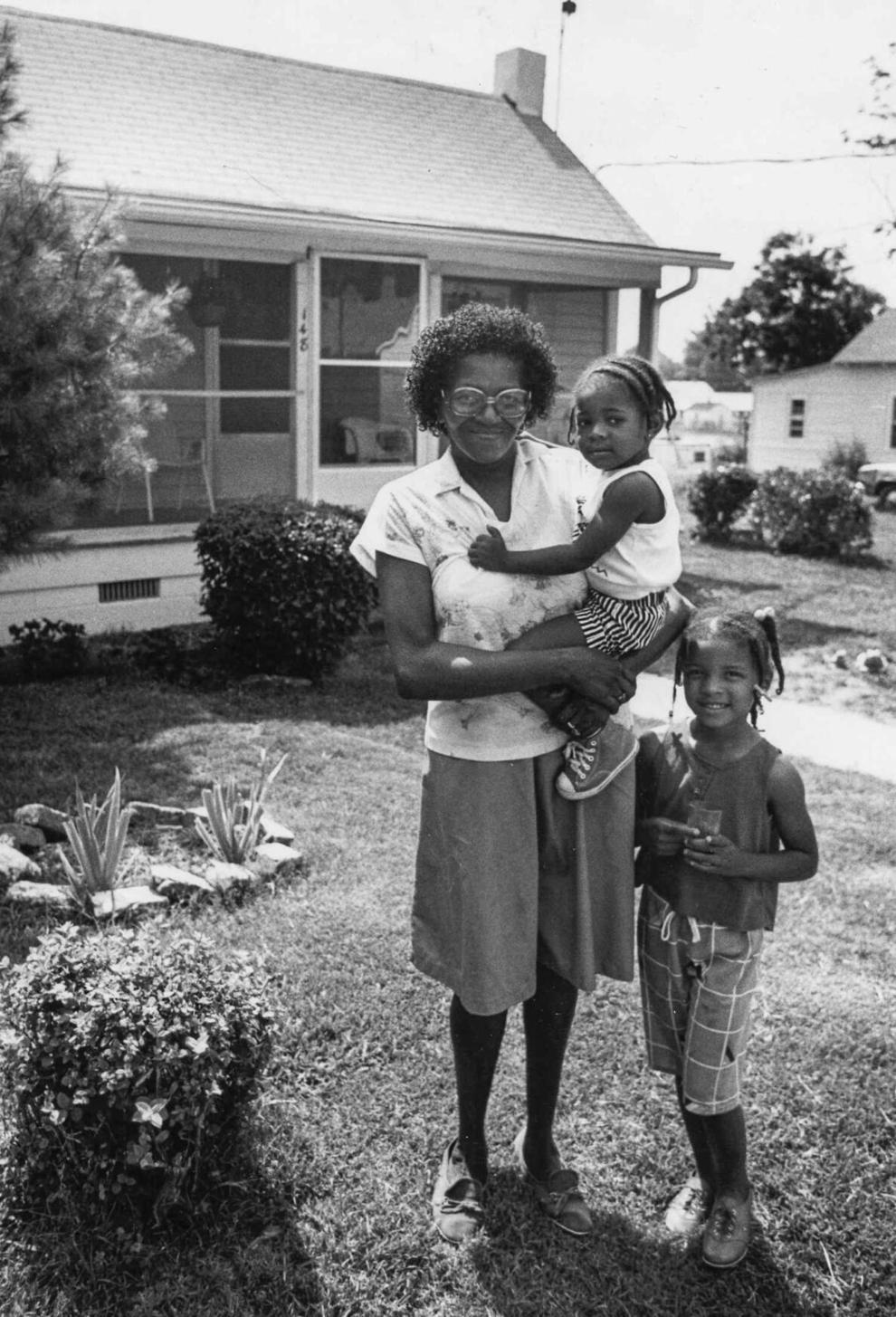 HappyHill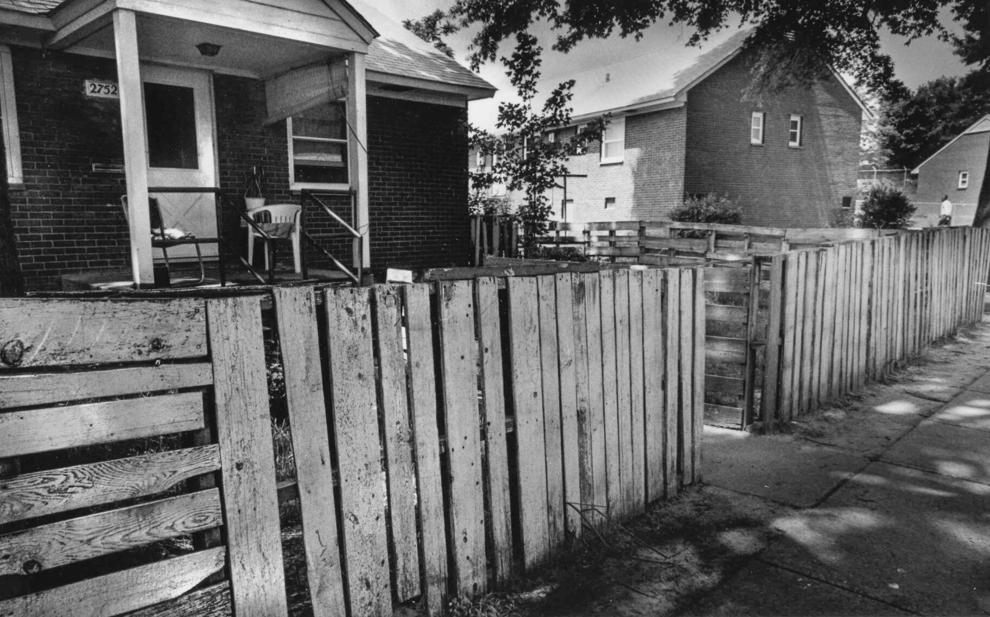 HappyHill