A winter storm socked the Triad on Sunday, bringing a mix of snow, sleet and wind that led to power outages and hazardous road conditions.
One bright spot on this blustery, gray day? It was too cold for the sleet to turn to freezing rain, said Phil Badgett, the lead forecaster for the National Weather Service in Raleigh.
Temperatures in Winston-Salem hovered in the 20s, Badgett said.
Some forecasters had predicted that the area could get as much as a ½-inch of freezing rain. That's the kind of accumulation that can down power lines and trees and lead to the kind of power outages that leave folks in the cold for days.
The storm dumped about 2½ inches of snow and another inch of sleet in Winston-Salem.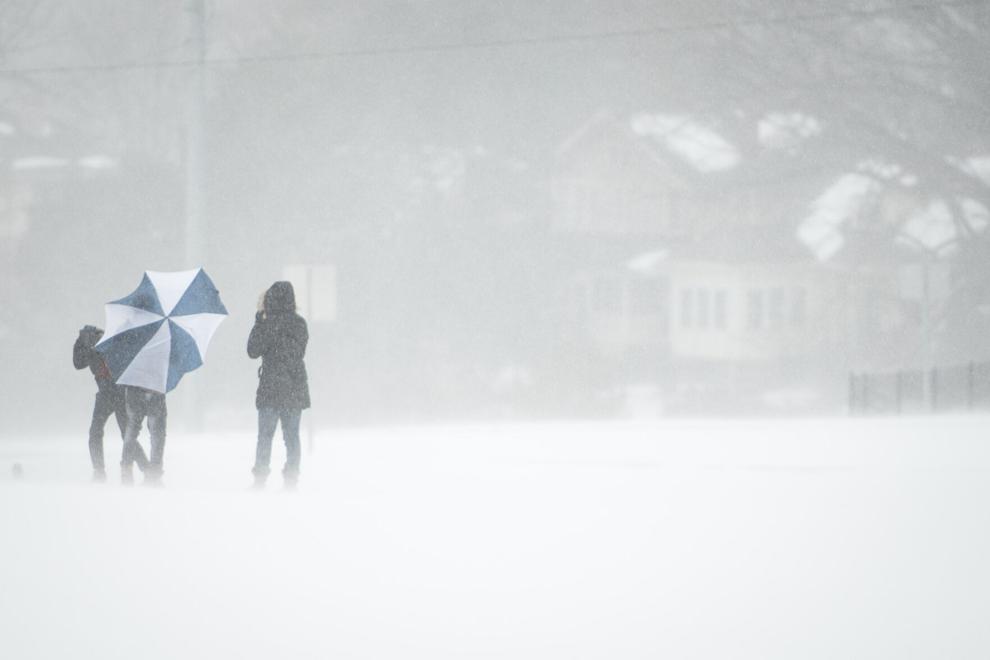 "The snow, sleet, cold and wind made it a real classic winter storm in the area," Badgett said.
Even without the freezing rain, city crews and law enforcement had their hands full spreading salt, helping motorists spinning their wheels on snow-covered roads and checking on people without power.
Winston-Salem Police Department responded to around 300 calls between midnight and 3 p.m. Sunday, according to Lt. Shelley Lovejoy.
Many involved single cars ramming into guardrails. No major injuries were reported.
The city of Winston-Salem had 19 plows and salt-spreading trucks out by 7 a.m. Crews worked in 12-hour shifts, spreading 9,000 tons of salt, said city spokesman Randy Britton.
By 5:30 p.m., there were around 3,100 power outages in Forsyth County, including about 1,000 customers along Jonestown Road south of Interstate 40 and another 1,000 along Robinhood Road near Meadowlark Road.
The number of power outages throughout the state had reached nearly 100,000 by mid-day before tapering off, according to the N.C. Department of Public Safety's website.
The snowfall was heaviest around 9 a.m., before turning to sleet about an hour later. Most businesses closed for the day. The Winston-Salem Transit Authority suspended its bus routes at 1 p.m. Winston-Salem/Forsyth County Schools canceled all athletic and other extracurricular activities for Monday. Students were not in session because of the Martin Luther King Jr. holiday.
Interstate 40 and other roads were open, but the going was slow. Most drivers opted to stay home on a day better suited to huddling indoors and watching the NFL playoffs or playing Wordle.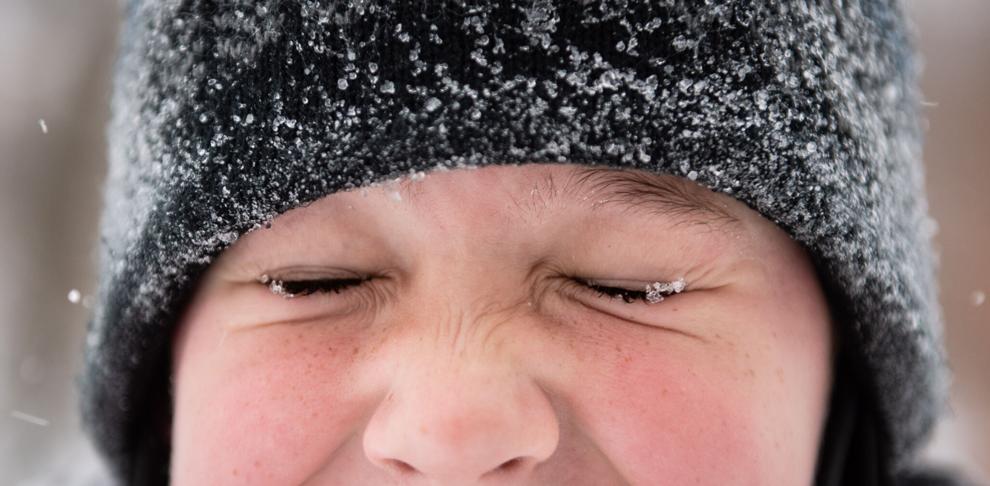 Despite the cold, a few intrepid folks in the Triad braved the conditions for a few runs down some of the area's favorite sledding hills.
Gov. Roy Cooper and state Emergency Management officials provided an update on the storm's impact on the state at noon.
Eric Boyette, the secretary of the N.C. Department of Transportation, said roads across most of the state were treacherous.
"Many roads are covered with snow or ice in central and western North Carolina," he said.
Cooper urged people to stay at home.
"Please don't take unnecessary chances in this dangerous winter storm," he said.
August Vernon, the director Emergency Management for the city asked people to stay home, hunker down and stay safe and warm.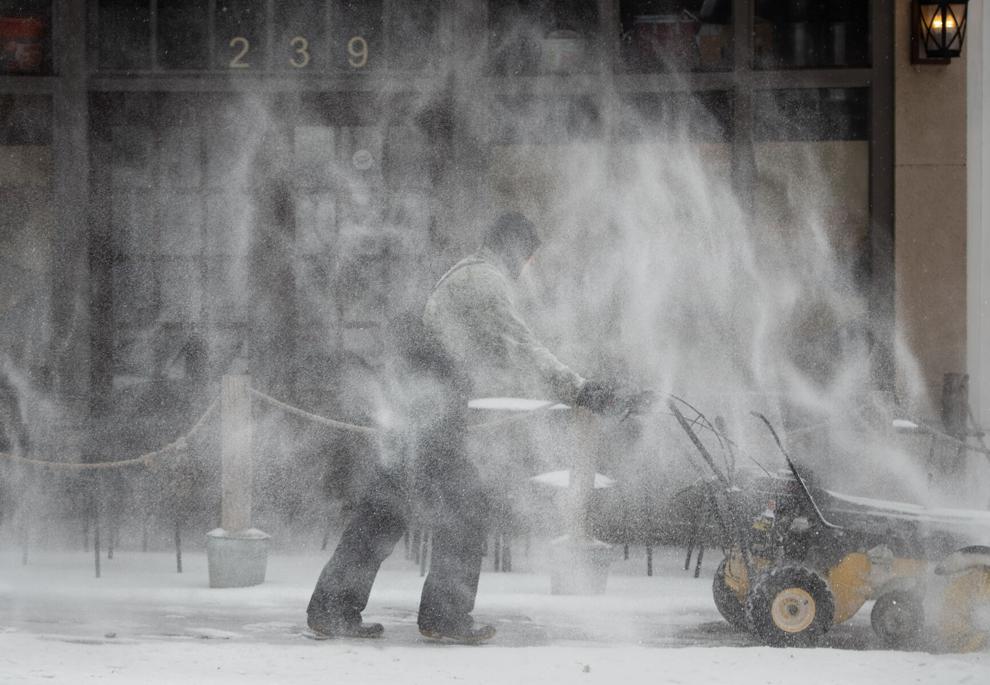 "Travel is extremely challenging right now, so absolutely stay off the road," he said.
Travel could continue to be challenging through Monday.
Though the temperatures are expected to be in the mid- to high 30s, 15 to 20 mph winds will create a wind chill in the 20s and teens, Badgett said.
That means there will be at least one more day to eat all the bread, cheese and eggs that everyone stocked up on during the shelf-clearing frenzy last week.
"I wouldn't expect there to be a lot of melting (Monday)," Badgett said. "It will be a slow process."