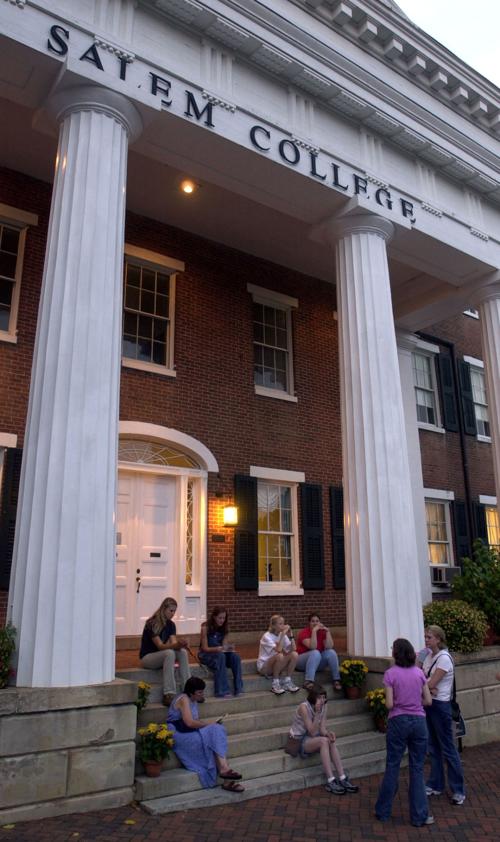 Salem Academy and College apologized Thursday for its role in slavery, saying the college owned slaves who worked on campus as housekeepers and in other roles.
The college is the first locally to apologize for its role in slavery and one of only a handful nationally, including Georgetown University and the College of William and Mary.
"Salem apologizes with profound remorse for the use of enslaved labor at the school," said Lorraine Sterritt, president of the academy and college. "Understanding our history is critical to understanding our present and guiding us as we look to the future and seek healing."
Salem is the oldest educational institution for girls and women in the United States and was founded in 1772 — four years before the Declaration of Independence was signed.
The school commissioned Grant McAllister, an associate professor with Wake Forest University's Department of German and Russian, to conduct research on the prevalence of slaves in Salem's history.
"In regard to slave labor, indisputable evidence illustrated that the boarding school first owned and then later leased slaves beginning around 1810," McAllister's 13-page report reads. "It appears a slave was owned, primarily for work in the laundry."
McAllister's goal was to establish evidence of either free or slave African American enrollment in the school from 1772 to the beginning of the Civil War in 1861, he said. He reviewed literature for the time period, some of which he translated from German.
Evidence showed slaves worked in housekeeping.
The practice continued and is recorded in the ledgers until 1840, during which time unnamed "individuals were paid a daily wage," he said.
McAllister also discovered a slave owner successfully requested one of his slaves, a 10-year-old girl named Hanna, be allowed to attend the school. It is unclear in what capacity Hanna — who was in her slave owner's will as one of his earthly possessions — attended school.
Another slave, 16-year-old Anna Maria, was in the school's choir, literature showed.
Despite being enslaved, the slaves were allowed to participate in some devotional and choir life like other Moravians, McAllister said.
"The fact the Moravians embraced slavery, as evidenced through their owning and renting of slaves, must be as much a part of the narrative of their early history in North Carolina as is their history of welcoming slaves into their congregation and treating them as equals before God," he said. "I sincerely hope my report helps provide a piece of historical context that encourages further examination, transparency, truth, and above all humility."
Salem has funded a continuation of the research to learn more, and a school historical board has made recommendations for next steps.
A series of meetings to discuss Salem's history with slavery will be held.
The school will also form a new commission charged with helping to create programming for the greater campus community as they learn more about this period in their history.
"I wish to thank the members of the History Committee and Dr. McAllister. Through their work, we have begun the important process of learning about Salem's relationship with the institution of slavery," said Sterritt. "In partnership with you, the Salem community, we will continue to work to understand the critical lessons to be learned from the past and their implications for Salem Academy and College today and in the future."