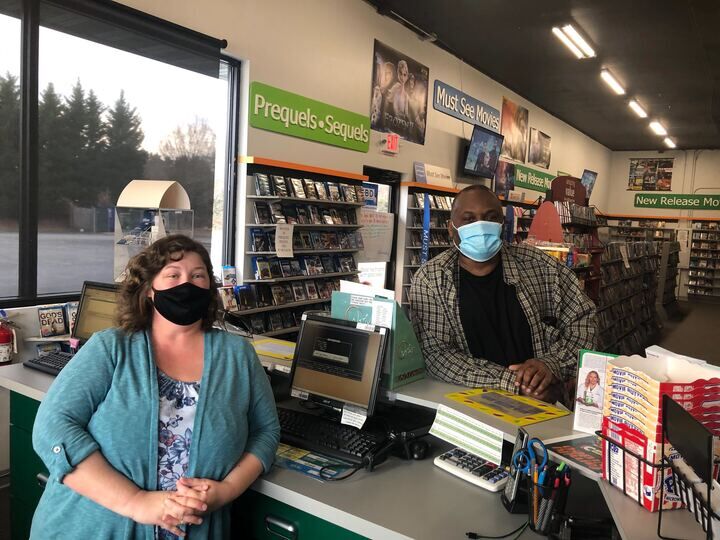 Reginald Joins and Penny Cook looked to be having a big time yukking it up last week near the counter at Family Video.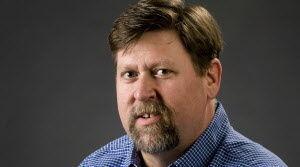 They had the time — nobody else was inside — and they clearly were enjoying each other's company and some light conversation.
Family Video, one of the last video-rental chains left standing, announced that it would be closing in a few short weeks its remaining stores and liquidating its stock. Few people are lining up to rent or buy DVDs these days.
"All I said was 'He's orange,' and people went nuts," Cook lamented. "It wasn't political. I didn't say he was bad or anything. It was just an observation."
Joins, a regular customer, burst out laughing. He's well aware that the store is closing, and he's disappointed.
"I'm going to miss the conversations," he said before turning back to the initial comment. "You're right. I mean, he kinda is."
Life goes on
Love or loathe the man, there was no mistaking who (or what) they were discussing. The entire nation, in some form or fashion, was doing the same thing.
For Cook and Joins, the exchange was a fun moment, a shared smile, in a grim week. Everyone saw the madness that unfolded at the U.S. Capitol, but everyday life outside the Beltway went on. It had to; what other option is there?
And in this one little video store at least, something more immediate was pressing. Cook would be losing a job, one of millions of Americans in a similar jam.
A Labor Department report released Friday indicated that the U.S. economy shed 140,000 jobs in December, the first decline in eight months. Some 22.2 million jobs were lost during the pandemic, but 12.4 million were recouped in a flickering recovery.
That's terrible, and in the current climate of political mayhem, many of us may have forgotten about that.
"I'm going to be OK," Cook said. "I have a second job and I can get more hours there now."
You've got to love her can-do optimism. A friendly person with a big grin that's obvious even behind a mask, Cook clearly is an asset to any business that deals with the public.
Highland Ventures, the parent company of Family Video, announced last week that it would close its remaining 250 stores across the country; six of those, including the one on Old Salisbury Road, are in North Carolina.
Before COVID-19 forced widespread shutdowns in March, the company had 500 stores. The pandemic just accelerated an inevitable decline.
DVDs have followed videotapes into the entertainment graveyard. Something newer and shinier — Redbox, and streaming services — came along. Buggies gave way to Model Ts and they eventually yielded to station wagons and minivans.
"I get it from the business perspective, I really do," Cook said. "But these small businesses closing will hurt the economy. Not everybody has a second job to fall back on."
More than money
Her bigger lament, one she shares with Joins, has nothing to do with dollars and cents.
It's about people, face-to-face interaction and easy, in-person conversations. Knowing the people who come into the store, their names and a little something about their lives.
"I have one customer, an older fella, and coming here is his only outing of the week," Cook said. "He comes first thing every Tuesday to get his new releases. This is the only place his family lets him go.
"I don't mean that in any bad way. They just want him to be safe" from COVID-19.
There's more to it, too, something I'd bet most of us who've reached a certain age recall fondly.
Remember loading the kids into the family truckster after work on Friday and racing to a neighborhood video store? Or the little thrill of nabbing the final copy of a new release?
"I'm very nostalgic about it," Cook said. "I'm not going to say how old I am, but I remember it being a thing that didn't cost a lot. You could take your kids, get your popcorn and everybody got to pick their movie."
For a couple bucks, far less than the cost of a night at the movie theaters, everyone could enjoy an evening's diversion far removed from the grind of school, work and daily chores.
"It was an experience," Cook said. "It was family time, a good time and it didn't cost a lot."
With the continued crush of COVID-19 — and the godawful scenes everyone witnessed in our nation's Capitol compounding matters — we could all use a few more of these simple diversions.