About 40 protesters sat down inside Trader's Joe's grocery store at Thruway shopping center Monday to demonstrate against racial injustice, forcing the store to close earlier than scheduled.
After the demonstration at the store ended, protesters drove to Mayor Allen Joines' home in the city's western section, where they staged a second rally. At one point, Joines came out of his house and spoke with the protesters. 
At Trader Joe's, demonstrators entered the store at 7:15 p.m. and remained there until about 8:40. The store's manager allowed customers to continue to come in and shop for groceries for 37 minutes before the doors were locked at 7:52 p.m.
About 20 additional protesters waited outside the store for the sit-down rally to end.
Monday's event was the city's 17th day of demonstrations. It was billed on social media as an underground marathon protest. People at the scene described themselves as local residents but didn't tout any specific group affiliation.
The protesters held a peaceful rally, but a store manager called 911 to report trespassing at the store at 7:15 p.m., police Lt. John Morris said. Three police officers soon arrived and went inside.
The Trader Joe's managers didn't want to press trespassing charges against the demonstrators inside the store, Morris said.
"We just stood by to make sure everything was peaceful," he said.
Steve Rose, a store manager, came outside about 7:40 p.m. and told about 12 people waiting to go inside that the business was closing because of the protest.
"I'm sorry folks, we're over capacity," Rose said. "I appreciate your patronage, but we are closing."
Restrictions aimed at slowing the spread of COVID-19 allow no more than 50 people at a time inside the grocery store. 
Rose told another manager, Gavin Henthorn, that after all the remaining customers inside the store had left, Rose would ask the demonstrators to leave as well. The store would then close for Monday night.
Trader Joe's officially closes at 9 p.m.
Inside the store, the demonstrators chanted the now-familiar calls of "No justice, no peace — no racist police," "Black Lives Matter," "Breonna Taylor" and "George Floyd." Just inside the store's entrance, a protester held a sign that said, "Defund the Winston-Salem Police Department."
Floyd, 46, died May 25 after a Minneapolis police officer put his knee on his neck for nearly 9 minutes. Derek Chauvin, who was fired, has been charged with second-degree murder, among other offenses. Three other police officers at the scene, who also were fired, have been charged with aiding and abetting second-degree murder and second-degree manslaughter.
Taylor, 26, and her boyfriend were in bed in Louisville, Ky., when three armed police detectives broke through their front door three months ago. Gunfire erupted, killing Taylor, a black woman.
The protesters also demanded justice for Charles Moody, a 27-year-old black man, who was arrested Saturday at Cooks Flea Market on misdemeanor charges of resisting an officer and second-degree trespassing. Moody said that Deputy Troy Curry, who is white, used excessive force when Curry arrested him. A short video of the incident has been widely shared on social media.
Sheriff Bobby Kimbrough Jr. of Forsyth County said Monday that Curry's body-camera footage showed that Curry didn't use excessive force when he arrested Moody, and that Curry's actions were proper.
During Monday's sit-down protest, Henthorn stood outside at the store's entrance. Henthorn told customers that a protest was happening inside the store, and they could enter the business if they felt comfortable in doing so.
Many shoppers did go inside, and customers guided their carts between the protesters and selected items from the store's shelves.
Others walked away without entering the store. 
"I will just leave," a woman told Henthorn. "This is just ridiculous."
Other customers stared at the demonstrators as they left the store. 
Outside the store, Miranda Martin of Winston-Salem, a protest organizer, told Henthorn that demonstrators weren't targeting Trader Joe's with their actions.
"This isn't about Trader Joe's," Martin said.
Henthorn told a Journal reporter that the store's landlord and manager knew ahead of time that protesters would demonstrate inside the store. Information about the protest was on Facebook, Henthorn said.
The demonstrators conducted their protest in a safe environment," Henthorn said.
On its Instagram page, Trader Joe's said that its supports its Black employees and customers.
"We understand that this is a time to also use our voice," the company's message said in part. "In this moment of heartbreaking injustice, we stand together with and share our support with our Black crew members and customers."
Later on Monday, the protesters staged a 90-minute rally in front of Joines' home. Joines talked to several demonstrators outside of his home.
Kiana Terry, a protest organizer, said that protesters talked to Joines about their demands, including shifting money from Winston-Salem Police Department to programs that would help poverty-stricken areas in eastern Winston-Salem,
Joines said he thanked the demonstrators for conducting peaceful protests in the city in recent weeks.
"They asked a lot questions, some of which I didn't have answers," Joines said Monday night. Joines asked protesters to send him an email with their questions and he would respond to those questions, he said.
Joines also acknowledged that the protesters talked to him about moving money from the police department and using it help the city's poor residents.
Joines said he told the protesters about a citizens' committee that will meet in August to discuss how the city should spend $1 million from the police department's budget during the current 2020-21 fiscal year. Many protesters wanted to have input in that committee, Joines said.
Protest at Mayor Allen Joines' House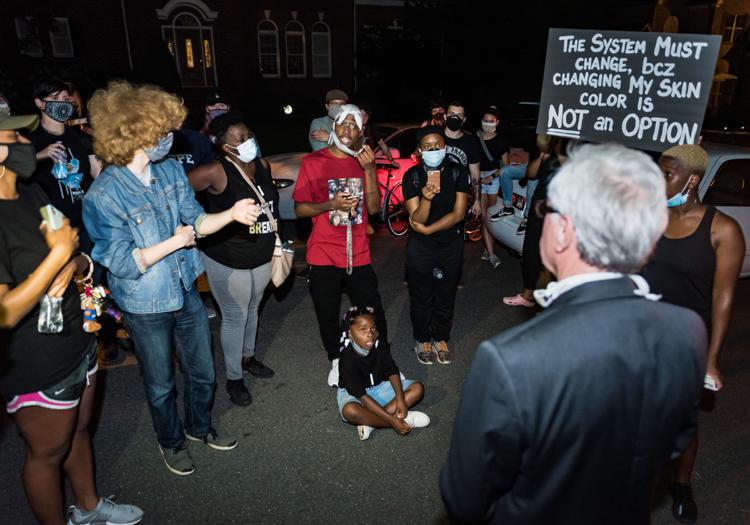 Sit-In Protest at Trader Joe's
Sit-In Protest at Trader Joe's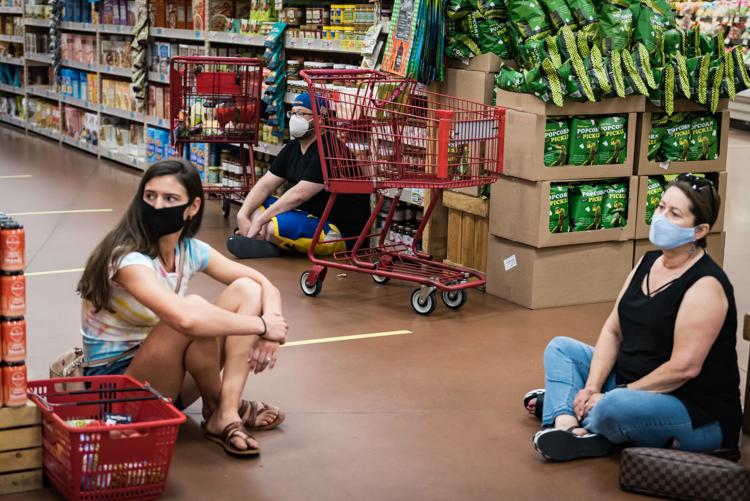 Sit-In Protest at Trader Joe's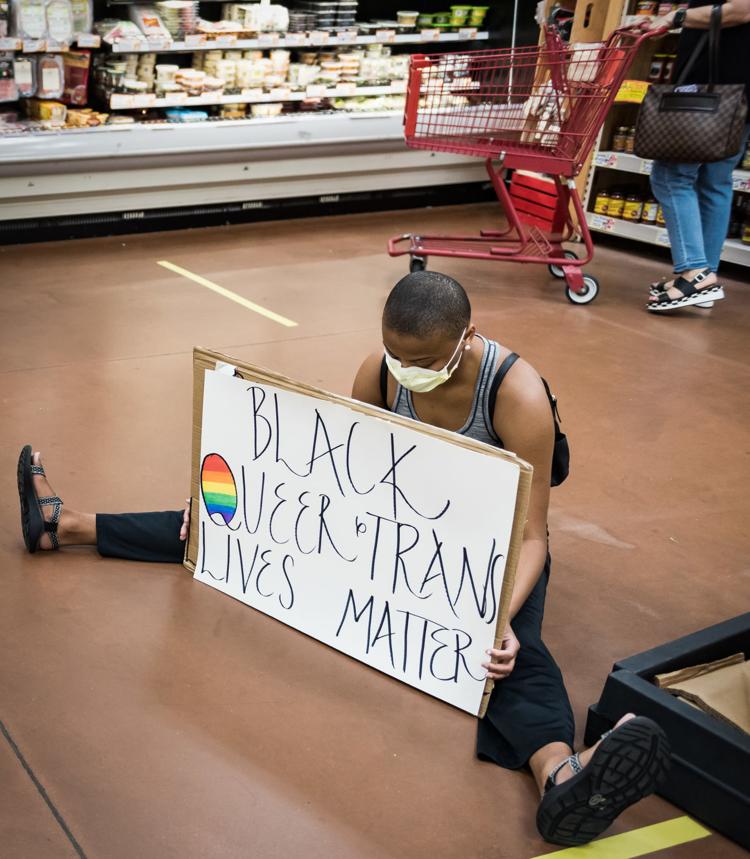 Sit-In Protest at Trader Joe's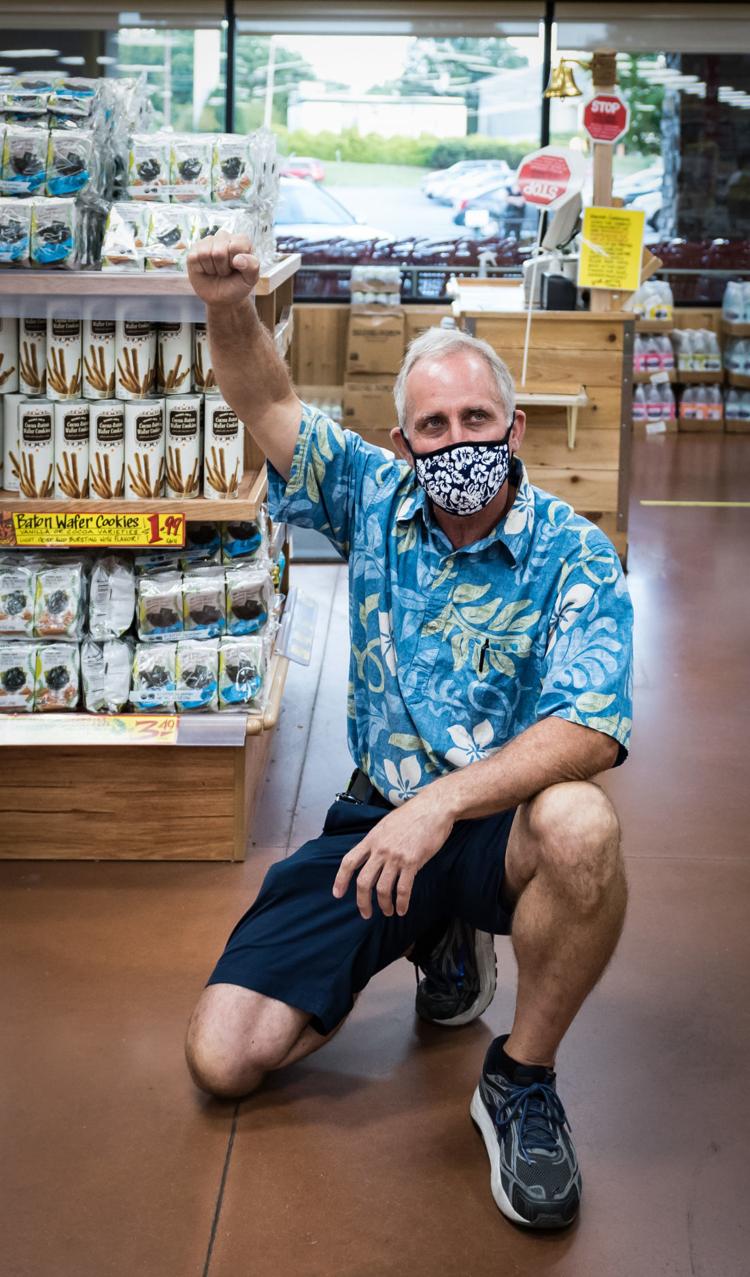 Sit-In Protest at Trader Joe's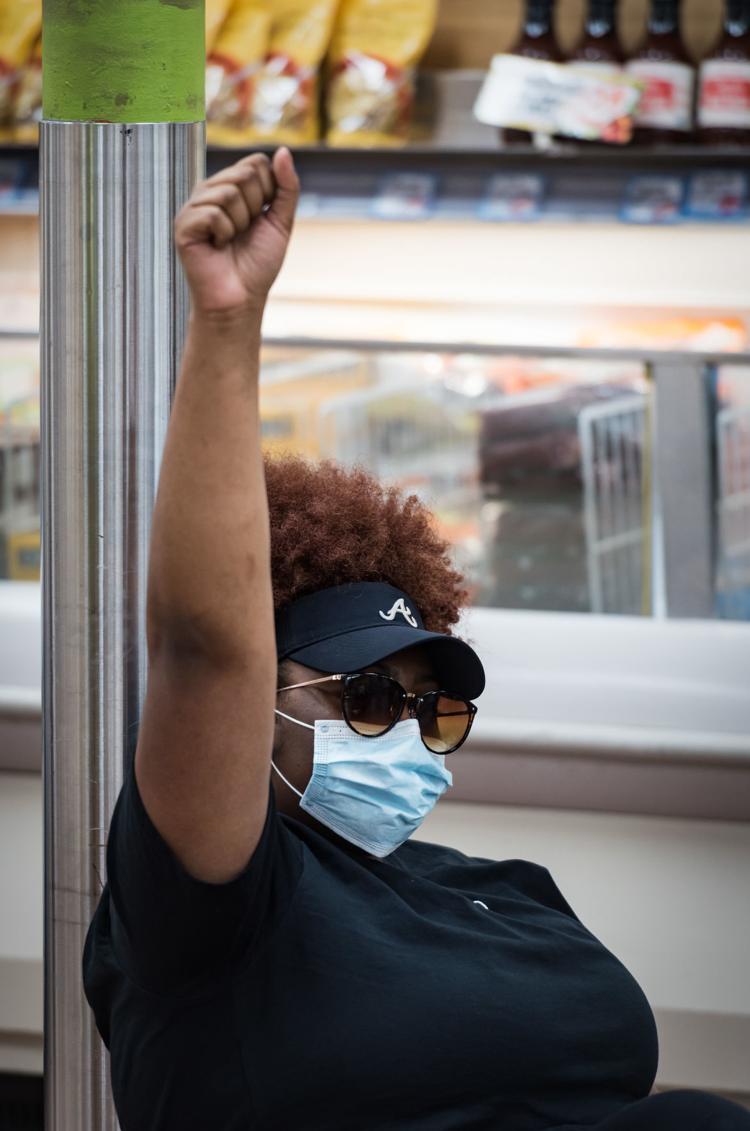 Sit-In Protest at Trader Joe's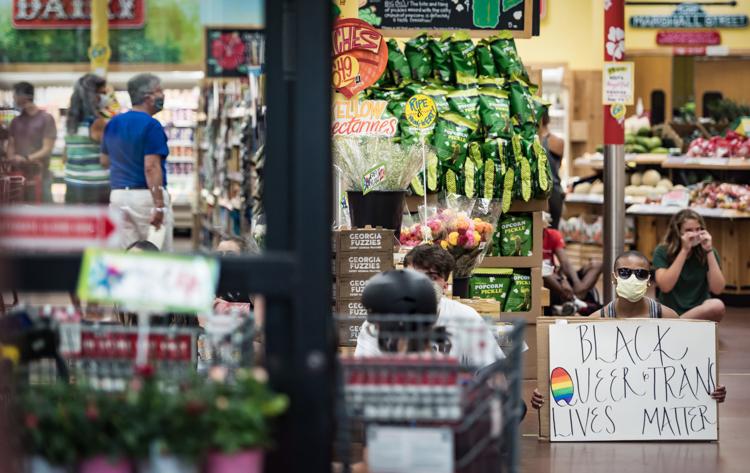 XX HIDE VERTICAL GALLERY ASSET TITLES –
Sit-In Protest at Trader Joe's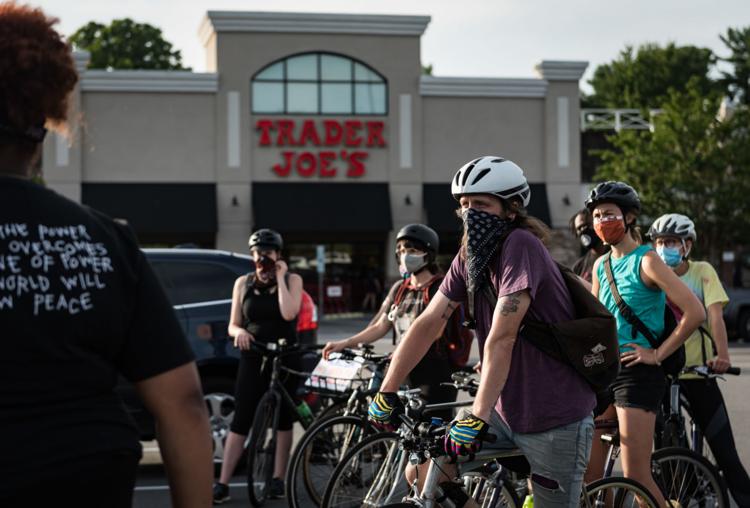 Sit-In Protest at Trader Joe's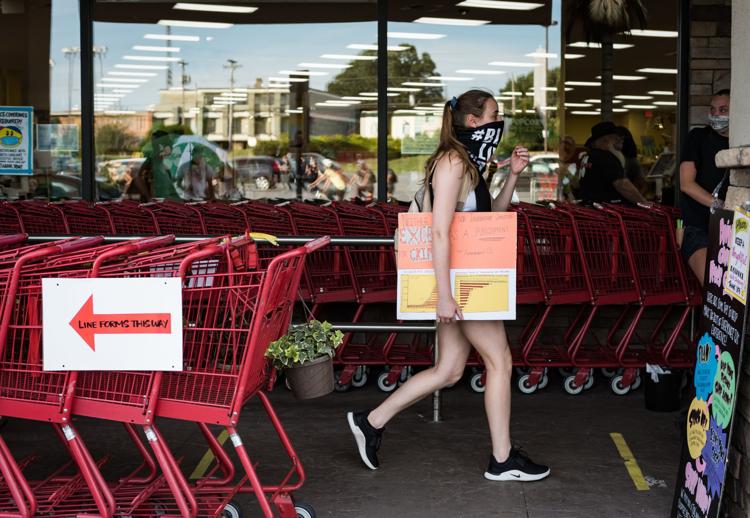 Sit-In Protest at Trader Joe's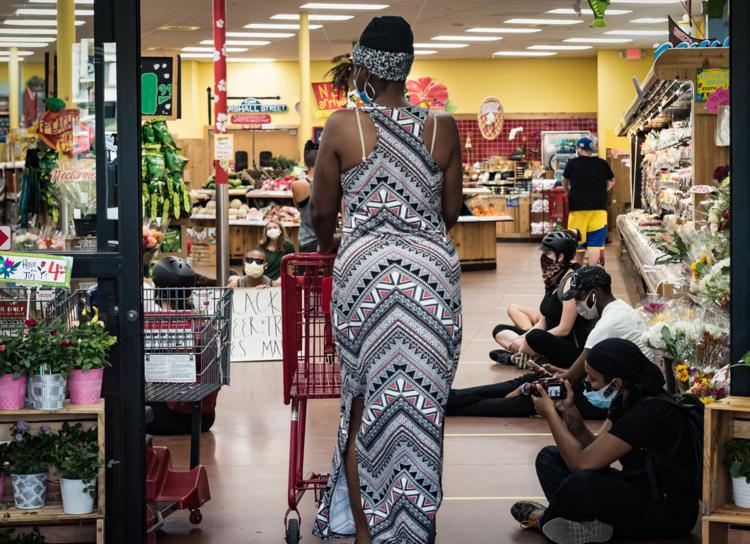 Sit-In Protest at Trader Joe's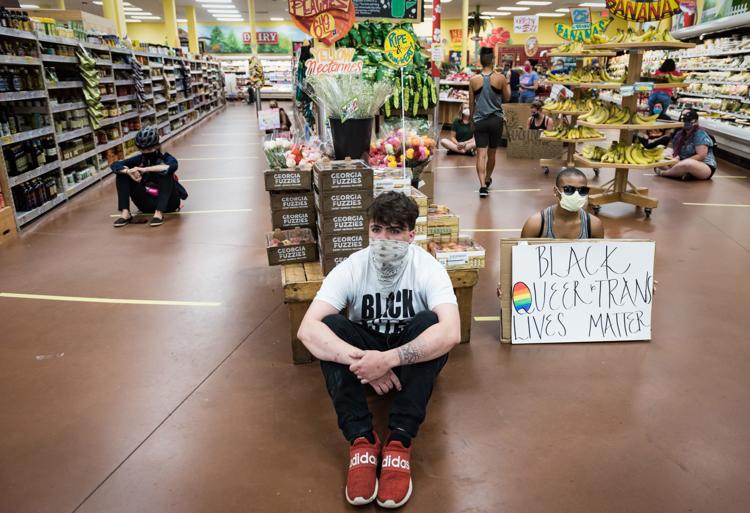 Sit-In Protest at Trader Joe's
Sit-In Protest at Trader Joe's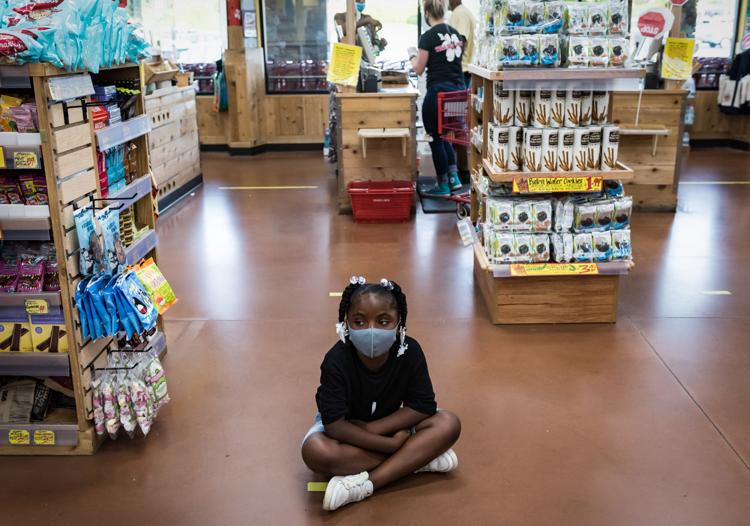 Sit-In Protest at Trader Joe's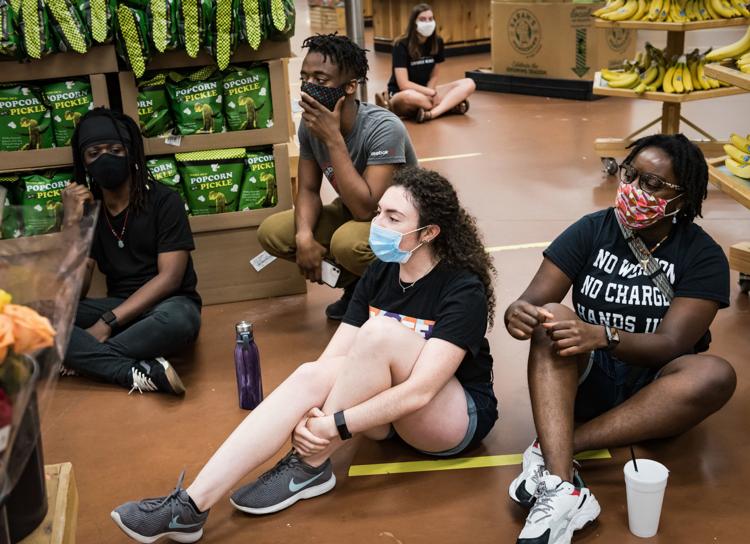 Sit-In Protest at Trader Joe's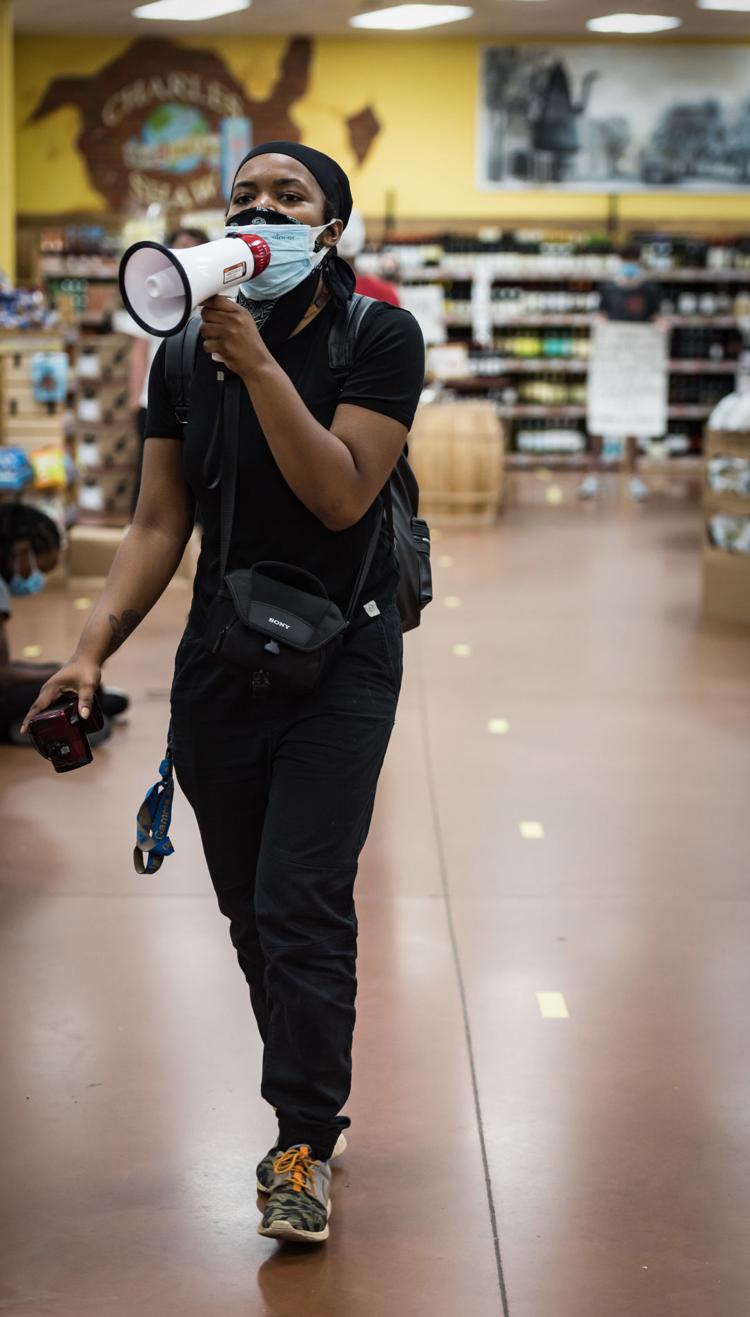 Sit-In Protest at Trader Joe's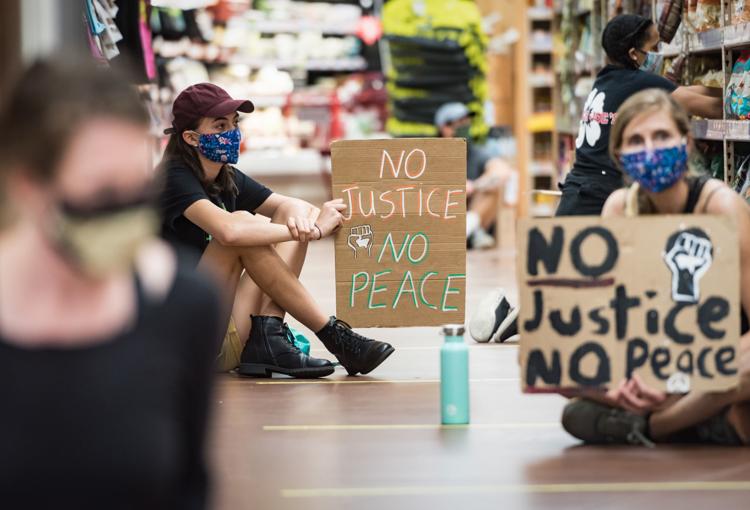 Sit-In Protest at Trader Joe's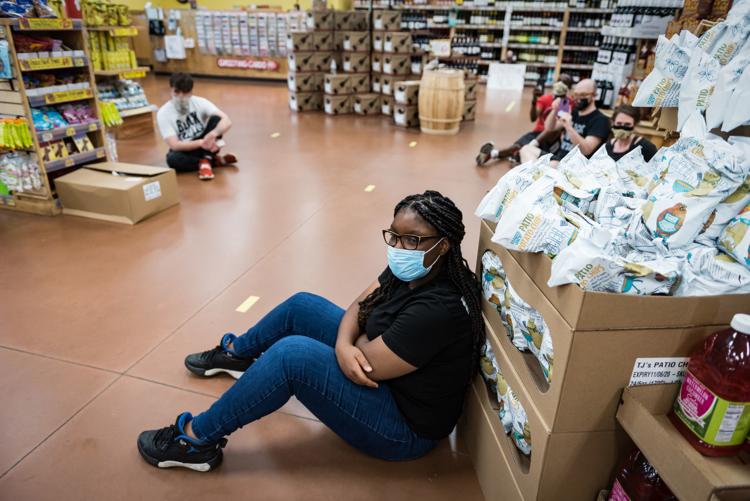 Sit-In Protest at Trader Joe's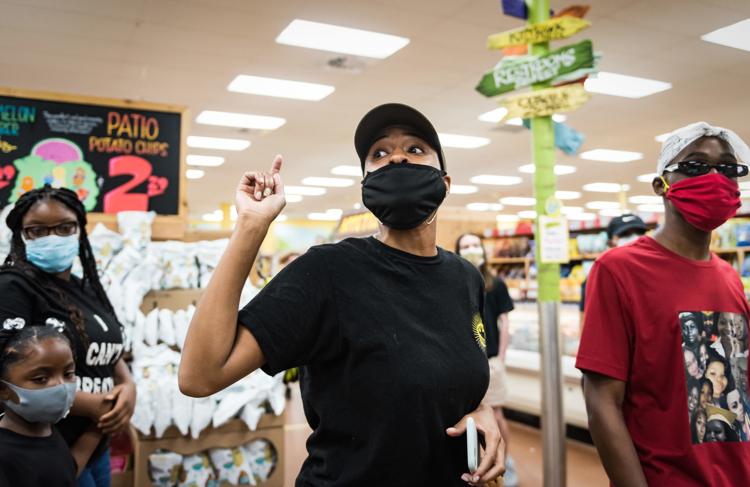 Sit-In Protest at Trader Joe's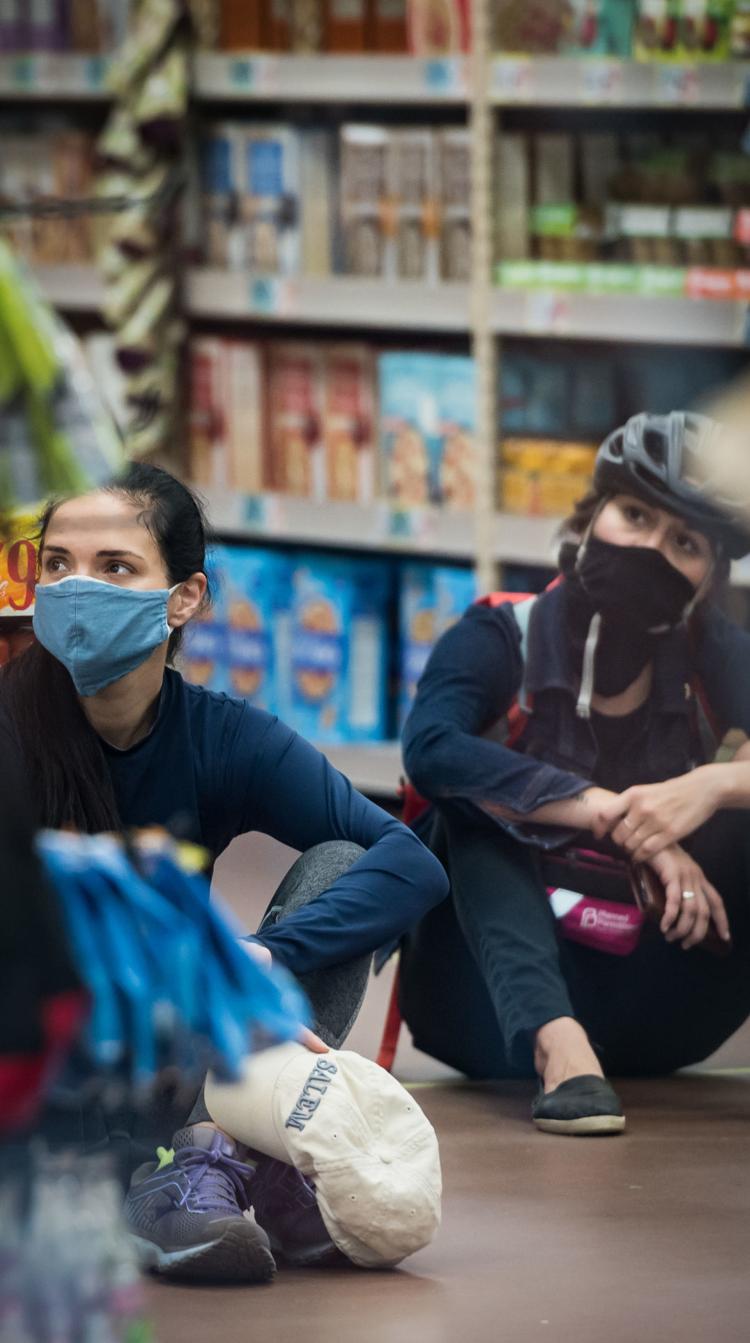 Sit-In Protest at Trader Joe's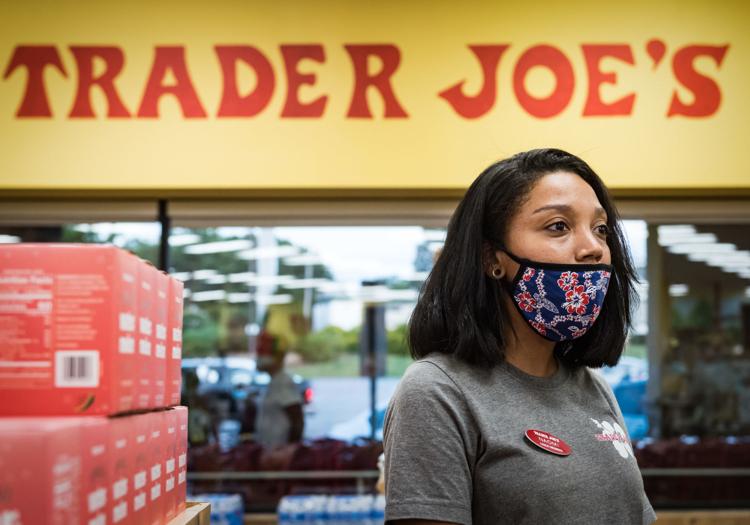 Sit-In Protest at Trader Joe's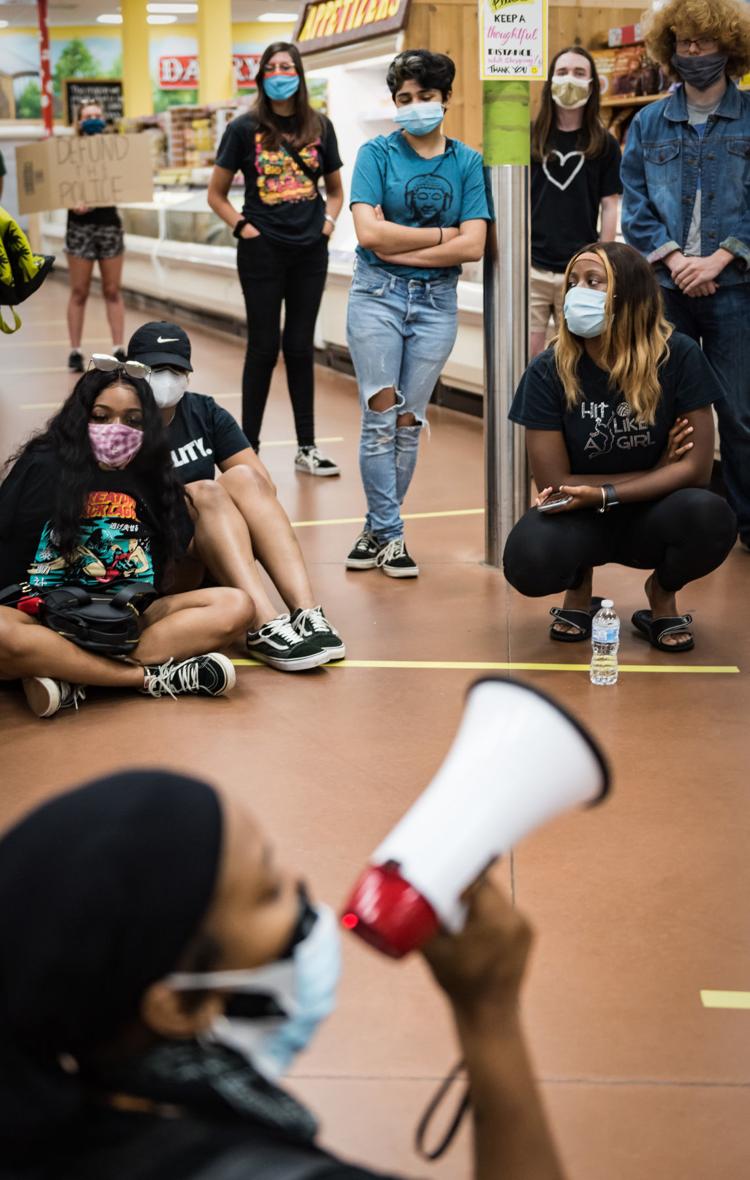 Sit-In Protest at Trader Joe's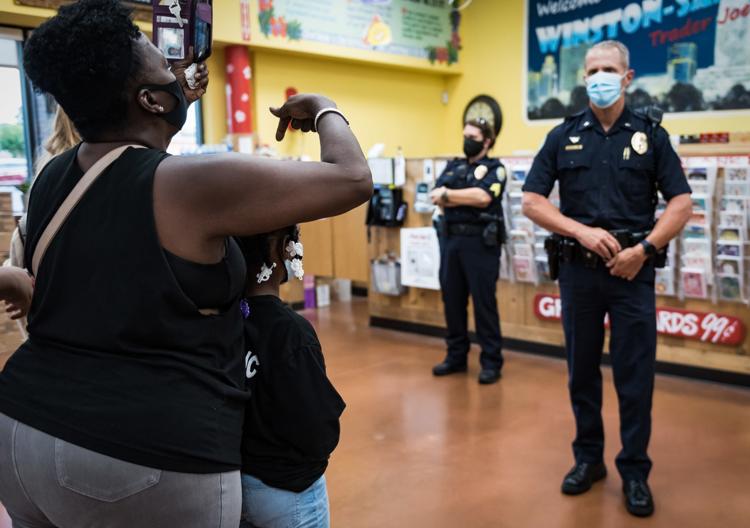 Sit-In Protest at Trader Joe's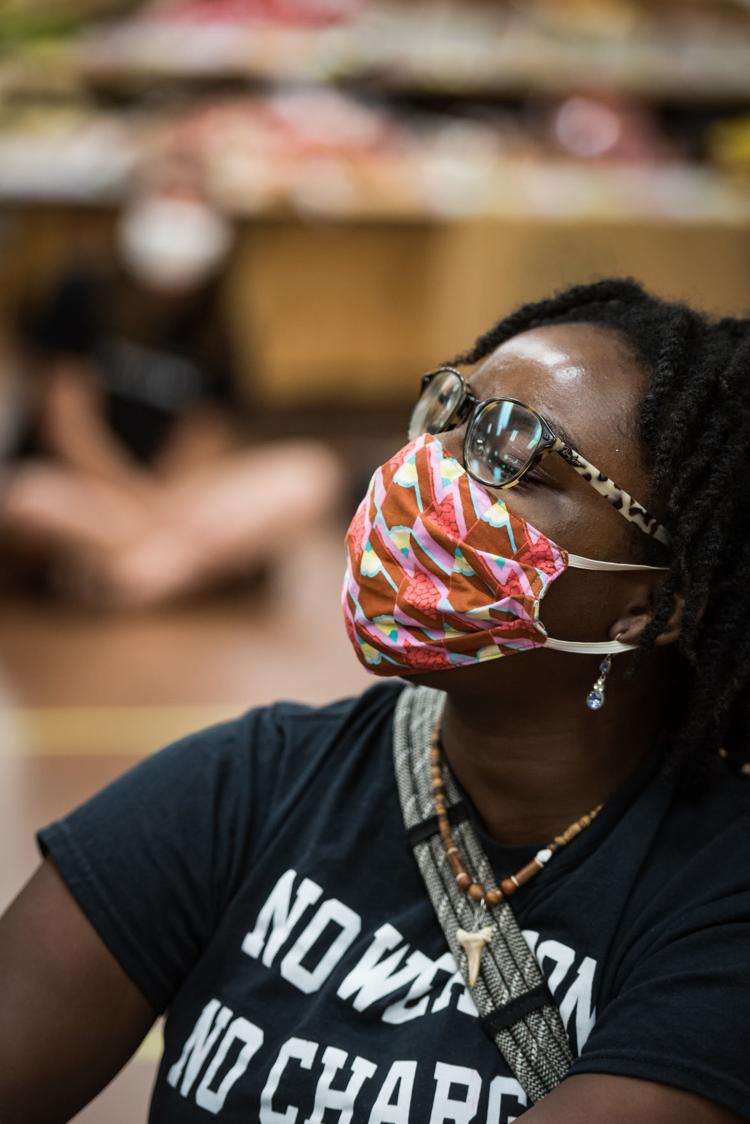 Sit-In Protest at Trader Joe's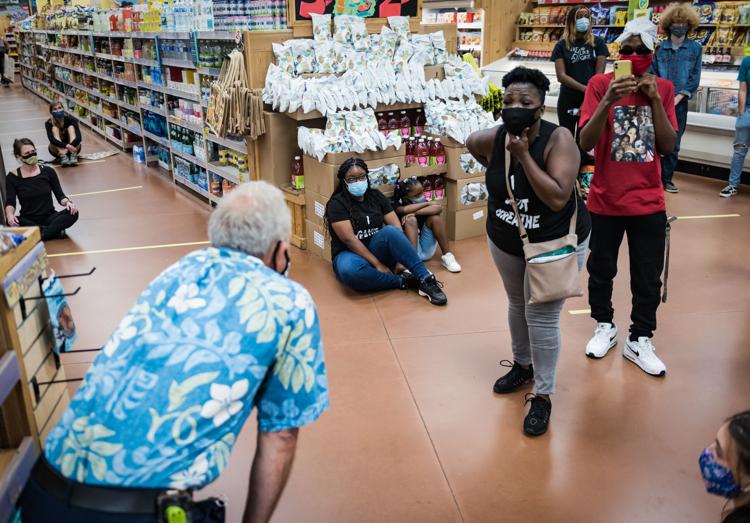 Sit-In Protest at Trader Joe's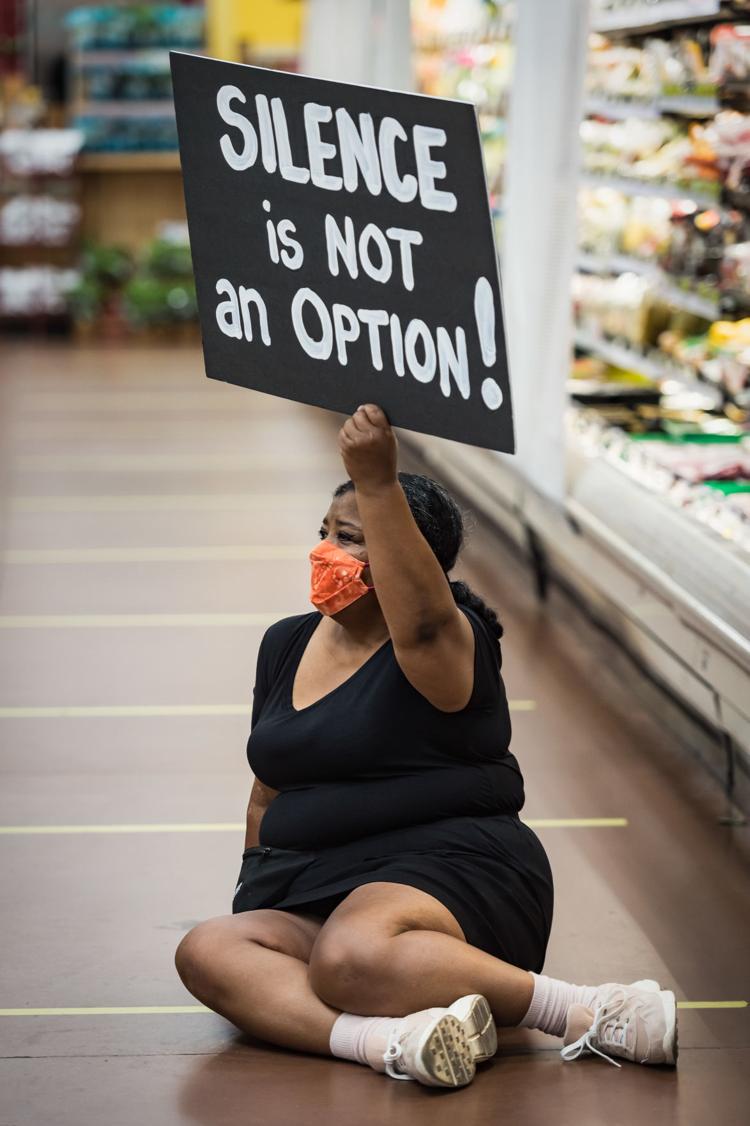 Sit-In Protest at Trader Joe's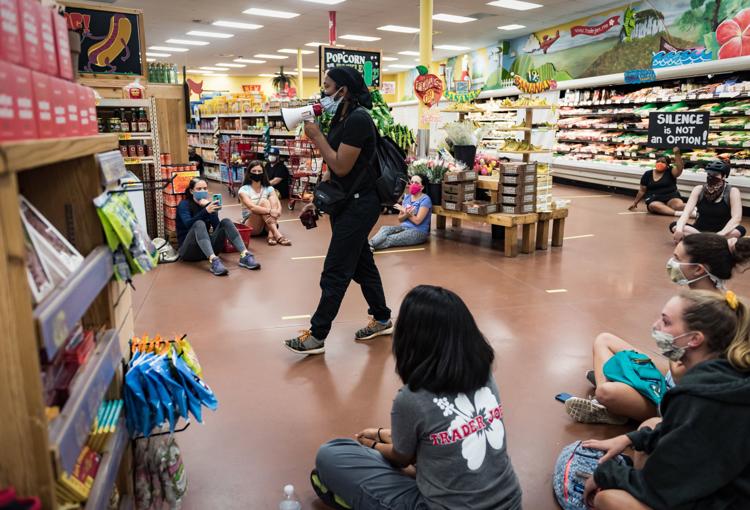 Sit-In Protest at Trader Joe's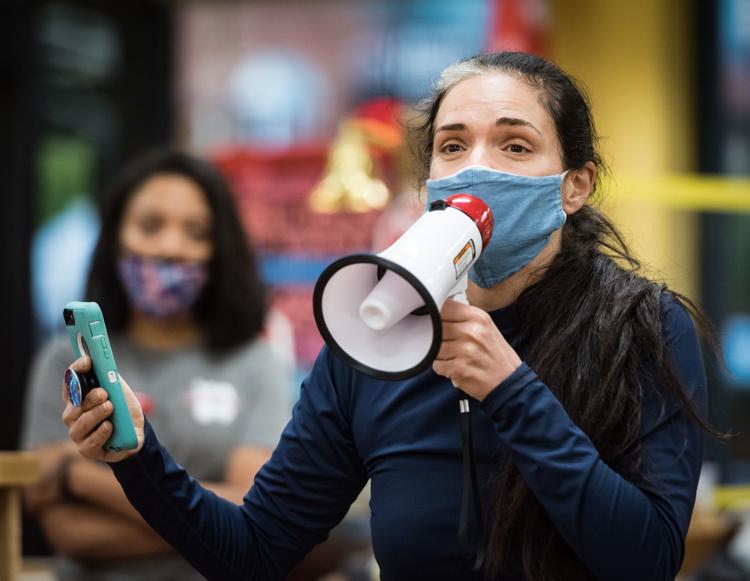 Sit-In Protest at Trader Joe's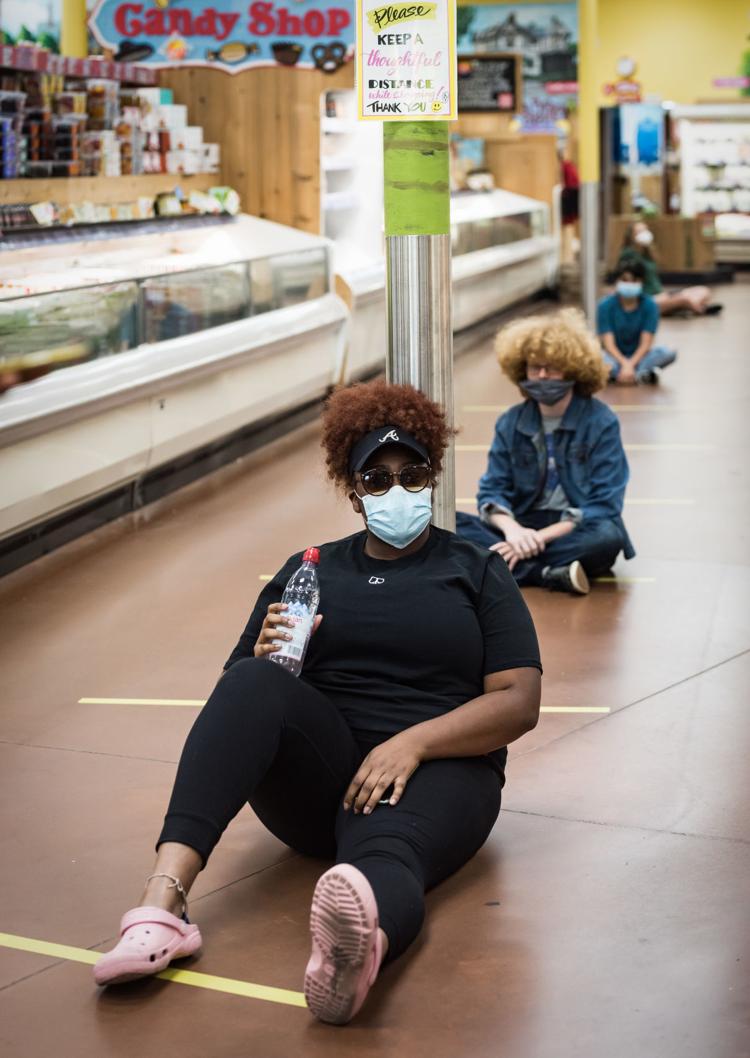 Sit-In Protest at Trader Joe's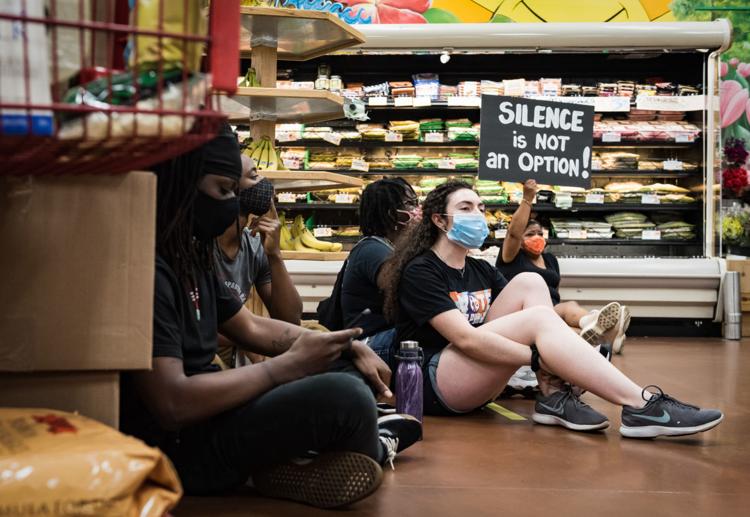 Sit-In Protest at Trader Joe's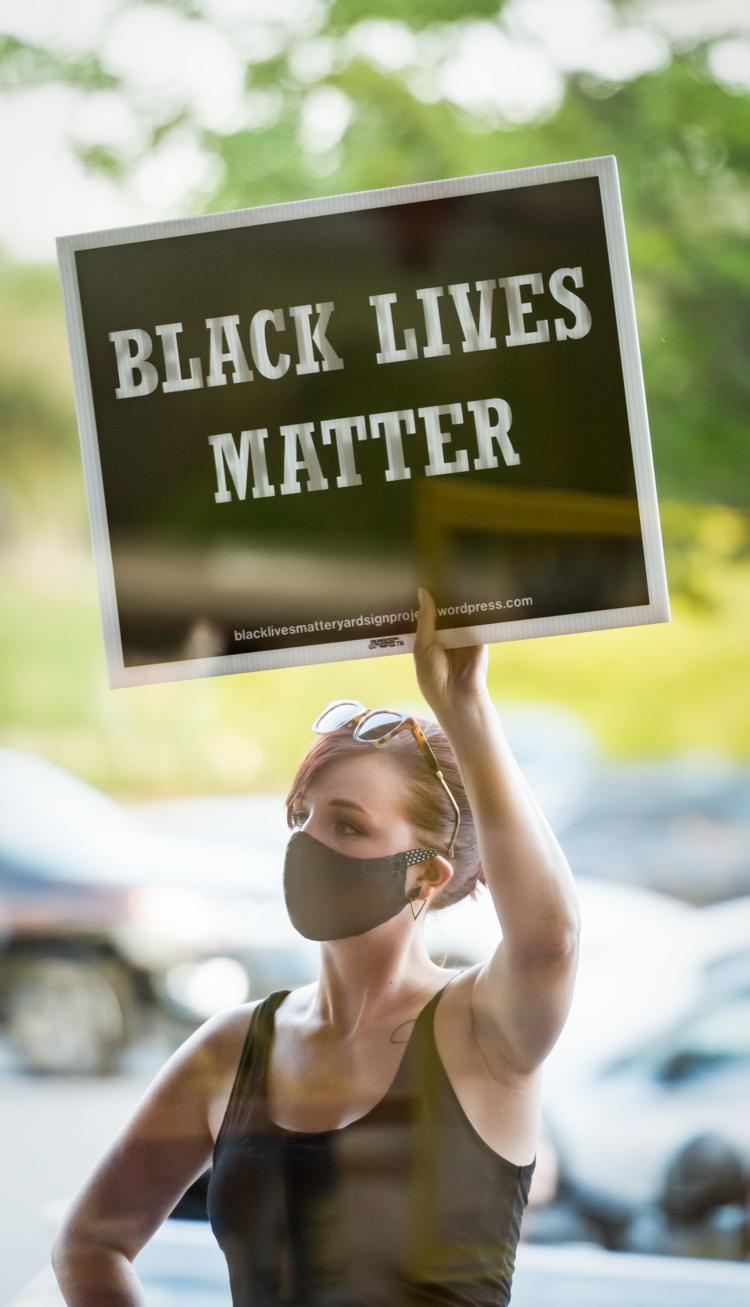 Protest at Mayor Allen Joines' House
Protest at Mayor Allen Joines' House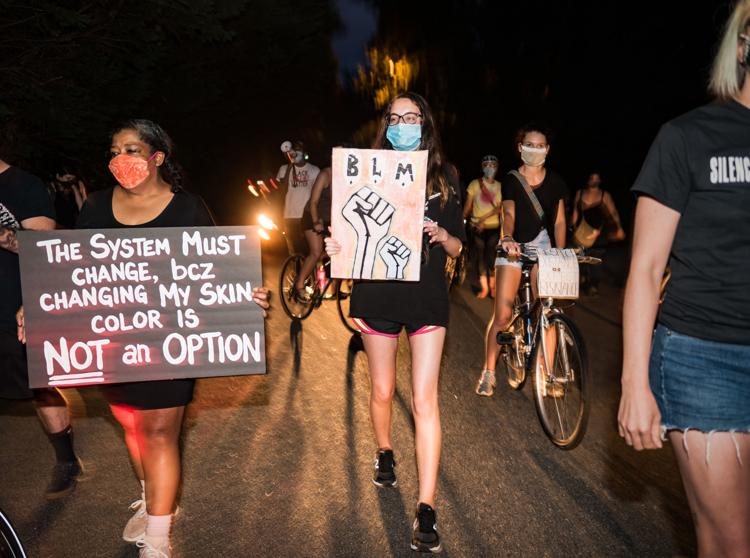 Protest at Mayor Allen Joines' House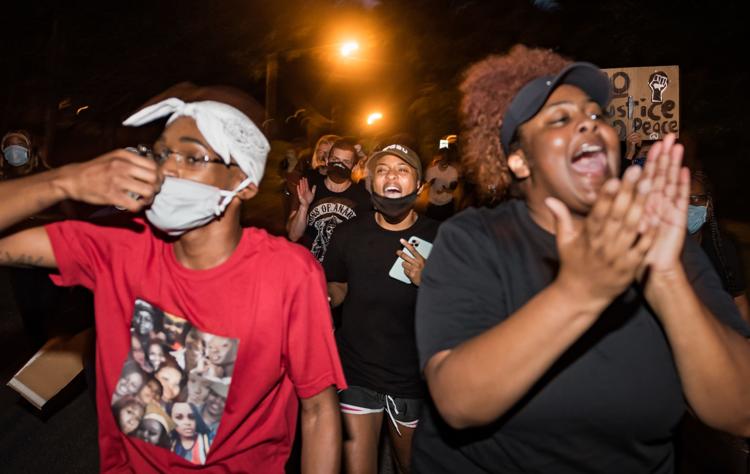 Protest at Mayor Allen Joines' House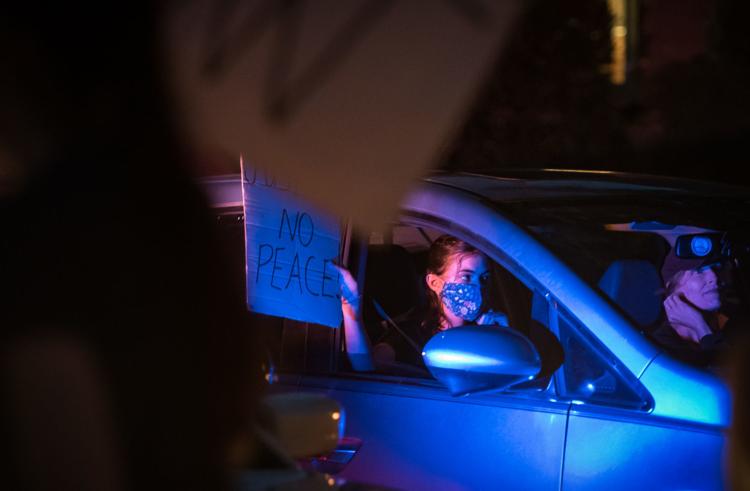 Protest at Mayor Allen Joines' House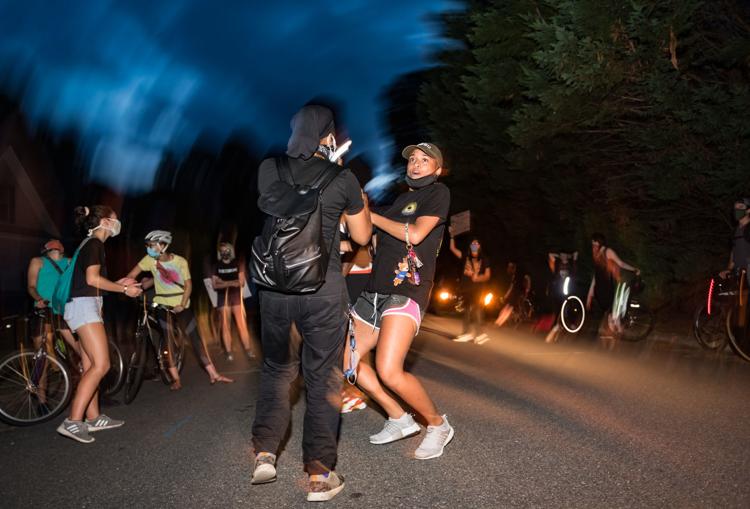 Protest at Mayor Allen Joines' House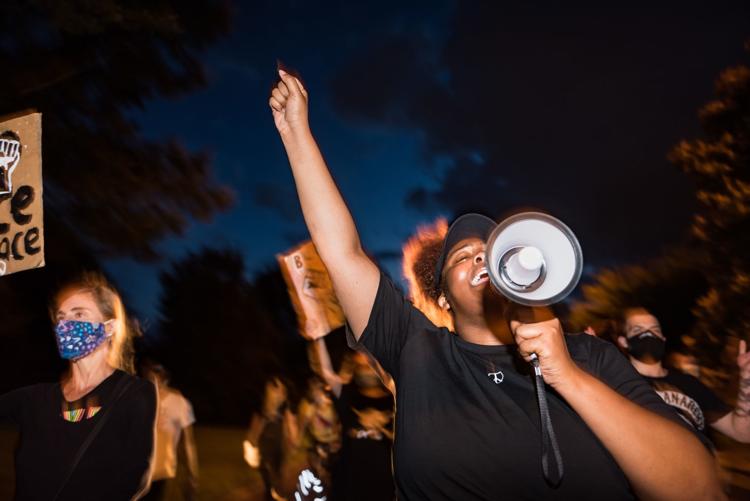 Protest at Mayor Allen Joines' House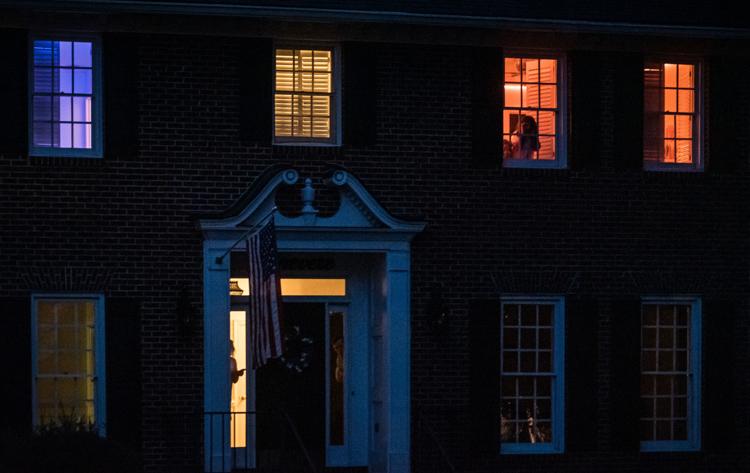 Protest at Mayor Allen Joines' House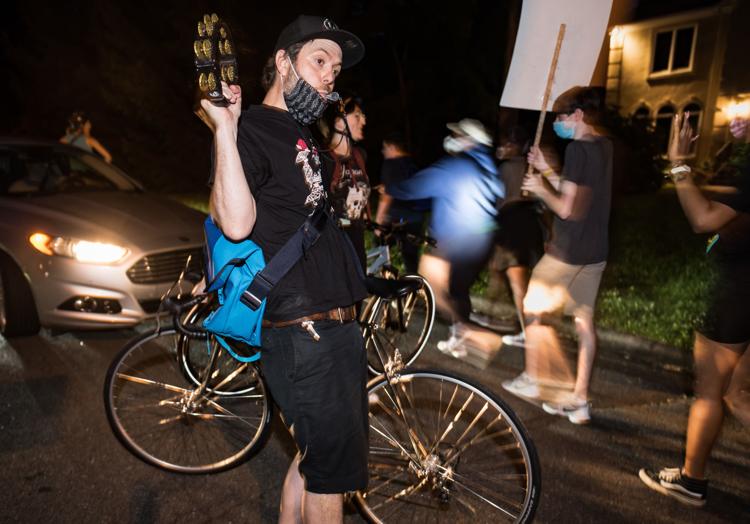 Protest at Mayor Allen Joines' House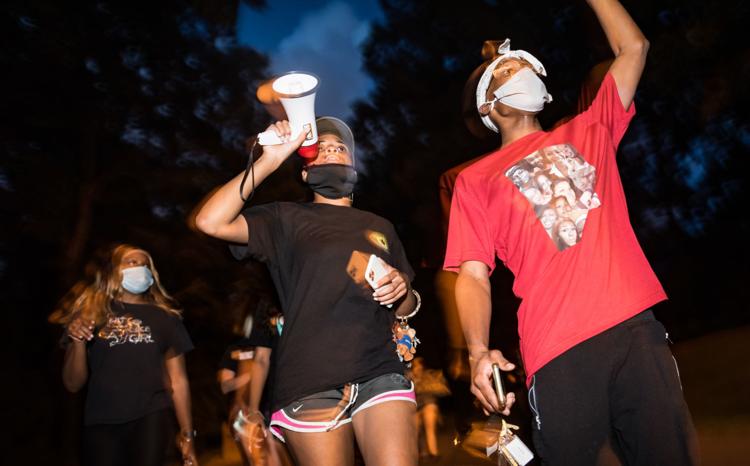 Protest at Mayor Allen Joines' House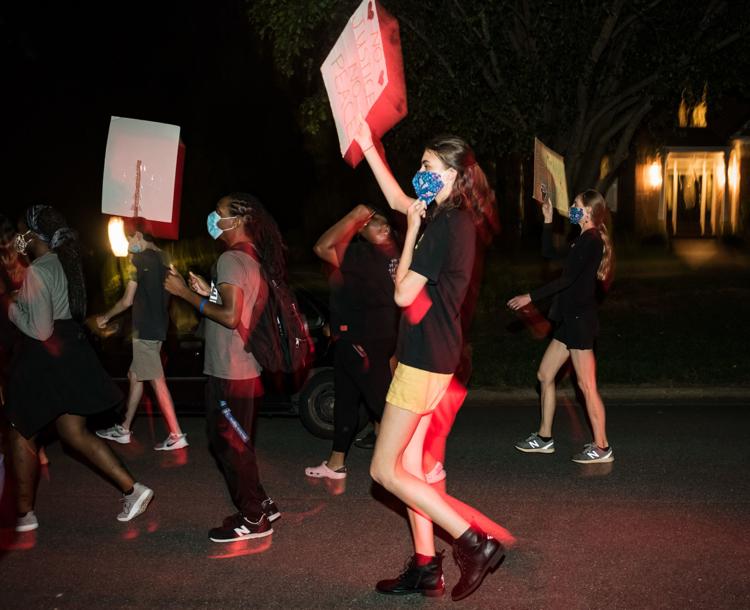 Protest at Mayor Allen Joines' House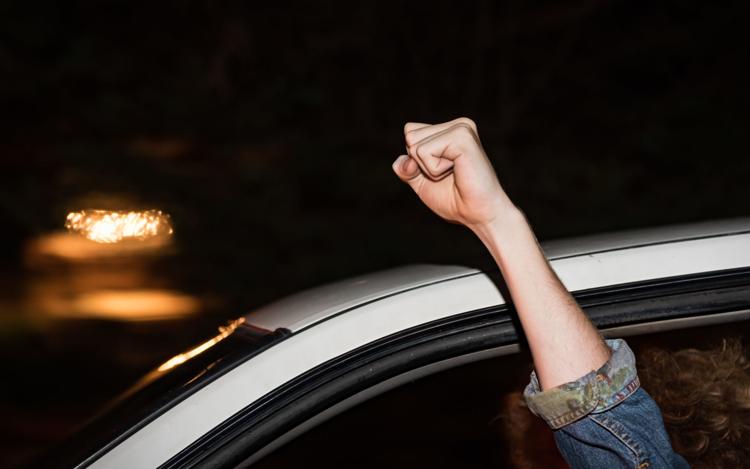 Protest at Mayor Allen Joines' House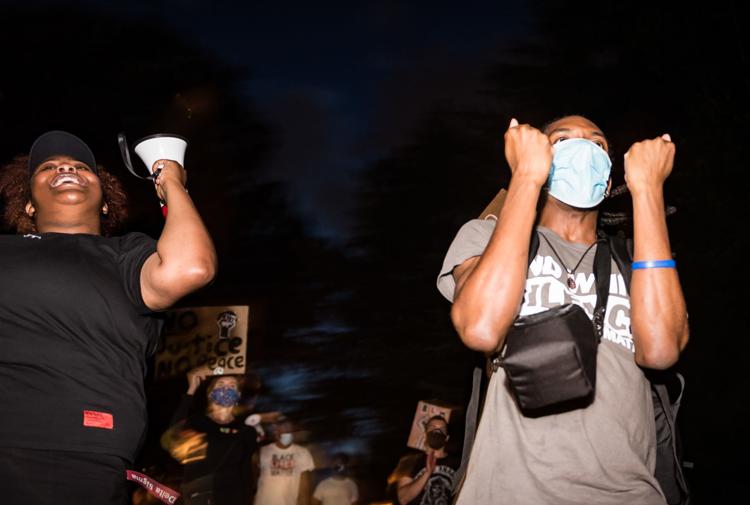 Protest at Mayor Allen Joines' House
Protest at Mayor Allen Joines' House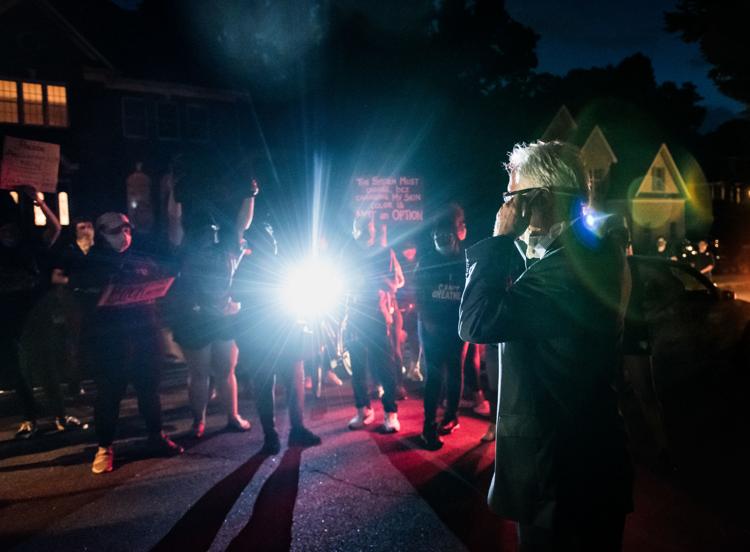 Protest at Mayor Allen Joines' House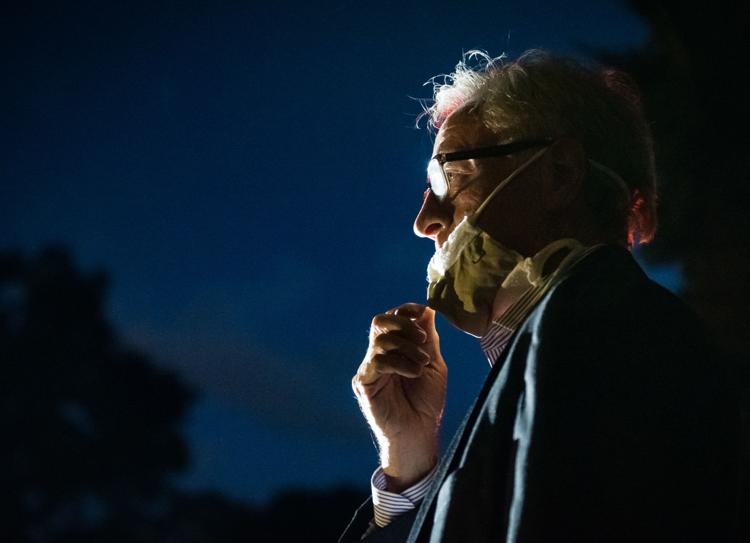 Protest at Mayor Allen Joines' House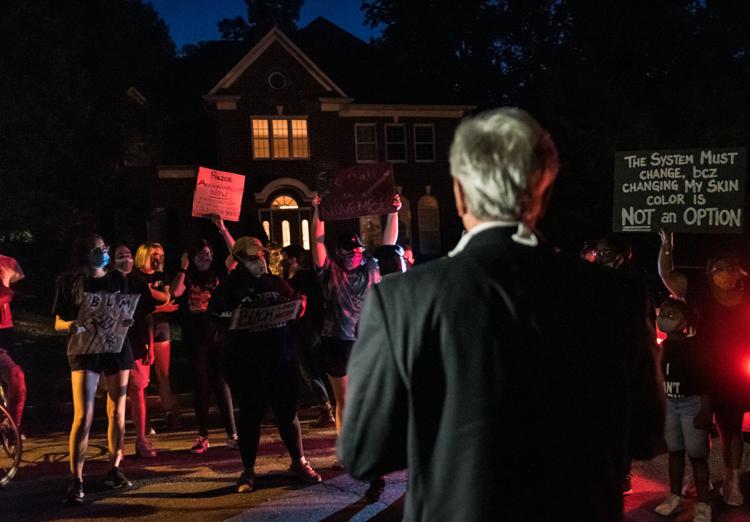 Protest at Mayor Allen Joines' House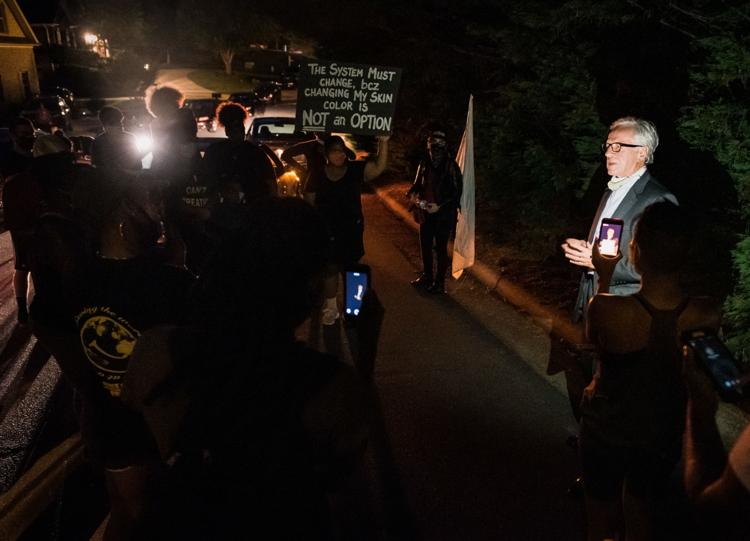 Protest at Mayor Allen Joines' House
protest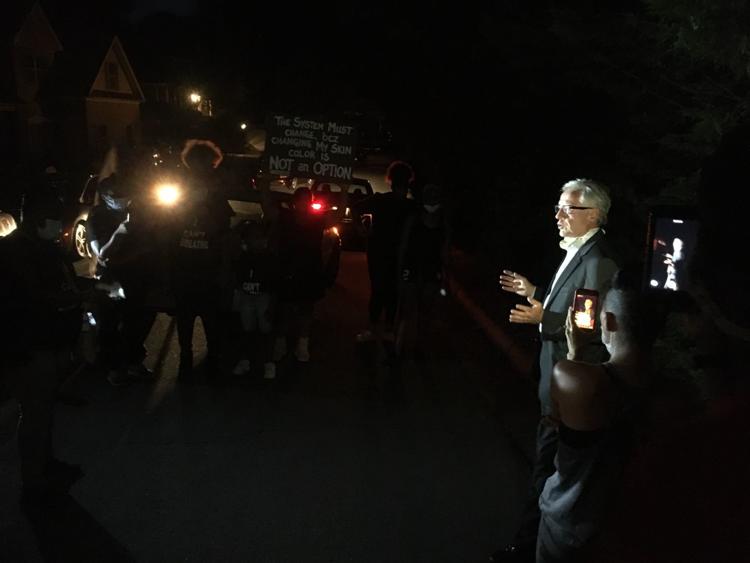 protest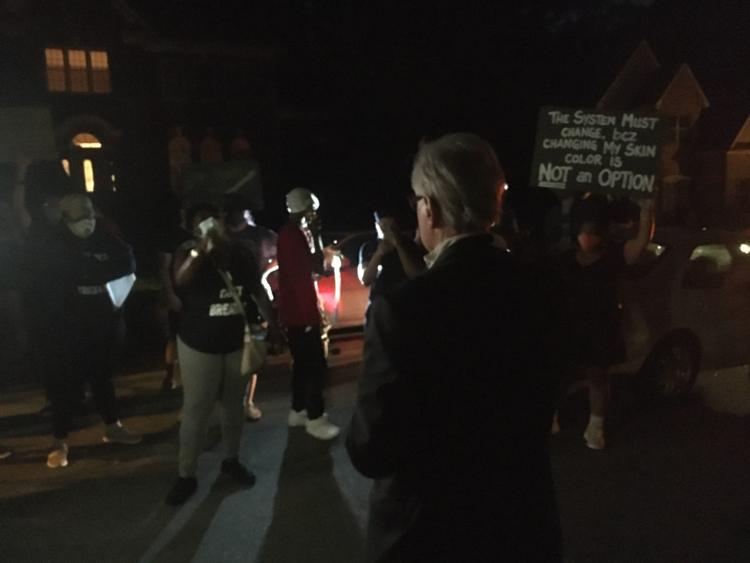 protest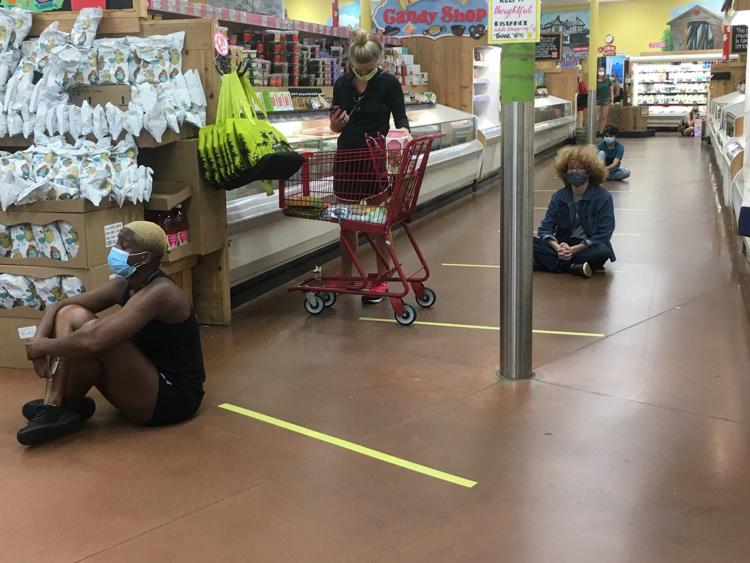 protest