The first 3.5 miles of the Winston-Salem Northern Beltway will open by Labor Day, state highway officials say, providing a high-speed connection between Salem Parkway and U.S. 158, Reidsville Road.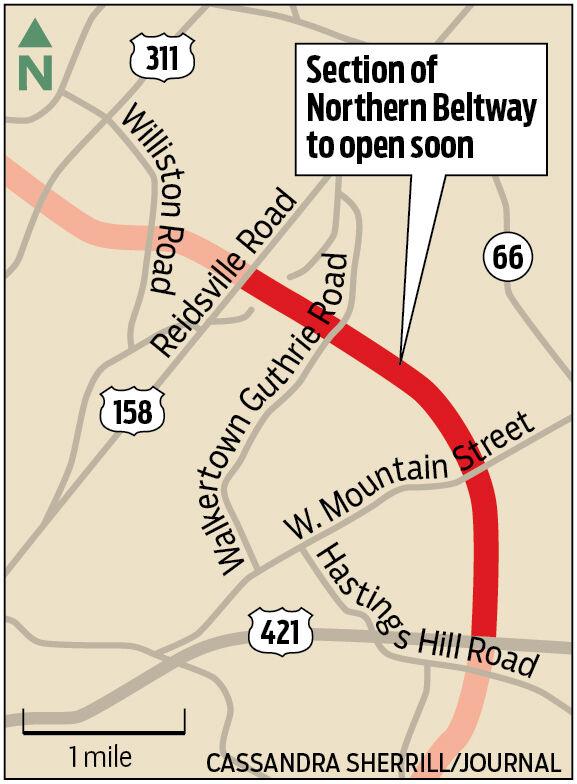 By Christmas, if all goes to plan, drivers will be able to travel the new beltway in between New Walkertown Road (U.S. 311) and Salem Parkway.
"The big thing that we believe will happen when we open to 311 is that we are expecting a big improvement through the Walkertown area on N.C. 66," said Pat Ivey, the division engineer for the N.C. Department of Transportation in Forsyth County.
Anyone who's traveled N.C. 66 through Walkertown and experienced the major traffic delays there knows what Ivey is talking about. Once those first two beltway links are up and running, many truck drivers and other through-travelers are expected to take to the new beltway, Ivey said.
The first beltway segment has faced a series of delays that pushed completion of the project far past the original projected opening in November 2018.
"It was a variety of things," Ivey said. "To put it most simply, work was added to the project, there were utility delays, and weather was always a factor."
In some cases, Ivey said, there were work quality issues such as concrete cracking that had to be worked out, but Ivey promised everything will be ship shape when the road opens.
Actually, pretty much everything in that first stretch between Salem Parkway and Reidsville Road is now finished: Most of what is being done nowadays has to do with tying in the connections on each end.
Drivers who use Salem Parkway between Winston-Salem and Kernersville have had to merge down to a single lane for paving work. On Reidsville Road, the presence of paving crews has reduced traffic at times to a single lane with west- and eastbound traffic taking turns through the construction zone.
Peggy Leight, a member of the Walkertown Town Council, said the coming of the beltway has been a long wait, but that folks in Walkertown are eager to see the completion of the first segment.
"It will make such a shortcut for the people of Walkertown to use to get to I-40," Leight said. "For me personally, going to the eastern side of the state — Durham, Chapel Hill or the coast — will be easier."
In the short term, however, with just the one segment open, Leight thinks some traffic will be heavier in town because more drivers may be using N.C. 66 or U.S. 158 to get to the new road.
The beltway will be a six-lane freeway for its entire length around the eastern side of Winston-Salem and will likely bear a 65-mile-per-hour speed limit, Ivey said.
Segments of the beltway from New Walkertown Road all the way to U.S. 52 on the northern side of Winston-Salem are under contract and under construction.
There's lots of red dirt to be seen across the northern Forsyth County countryside.
So far, there aren't many signs that a development boom will occur on most sections of the eastern beltway leg, said Aaron King, planning director for Winston-Salem and Forsyth County.
"It provides better access, but you need access, water and sewer, and it is hard to get sewer out to many of the areas where the beltway is running," he said.
But first, let's get the road built: According to the timetables, work on the long segment between New Walkertown Road and University Parkway will finish sometime before the end of 2021.
But even then, the eastern leg doesn't quite hook up to U.S. 52 on the north side of town: The massive interchange that merges the two freeways won't get finished until later in 2022.
If you're wondering how motorists are going to get in between U.S. 52 and the beltway while that work is going on, you're not alone. Fortunately, the people who are paid to wonder think they have that sorted out. Nobody wants to just dump all that traffic onto University Parkway, Ivey said.
"We are working with the contractor to provide enough connectivity between University and 52 to allow people traveling on the beltway to get to 52 north," Ivey said.
Roughly, that will be a ramp similar to the one now closed that formerly led northbound traffic to U.S. 52 toward Mount Airy.
Southbound drivers on U.S. 52 also will get a way to connect to the beltway, even though the full interchange won't spread over the area like a pile of spaghetti until sometime before 2022.
In the short term, the less-common traffic movements — such as exiting the northbound beltway to go south on U.S. 52 — won't get the full treatment the later interchange will provide.
The eastern leg of the beltway, when finished, will be designated as part of Interstate 74 — a route connecting the Atlantic coast regions around Wilmington to the Midwest — when completed.
In North Carolina, sections of I-74 exist between I-77 and U.S. 52 near Mount Airy, and from the southeastern outskirts of Winston-Salem through High Point, Asheboro and points south as far as the vicinity of Rockingham. Other sections of I-74 stretch through the area from Rockingham to Wilmington.
When the beltway is finished from U.S. 52 north of Winston-Salem to Salem Parkway, there will still be an unfinished segment from Salem Parkway to the part of I-74 formerly designated as U.S. 311 between Winston-Salem and High Point.
Ivey said that last link will get built, but the exact timing remains up in the air because of the state's coronavirus-driven crunch in transportation revenue.
The same goes for segments in the western leg of the beltway.
In the meantime, the design-build process used in constructing the long beltway stretch between U.S. 311 and University Parkway means some things aren't getting built exactly the way that original plans envisioned.
For example, Dippen Road, outside Walkertown, was originally planned to cross the beltway over a newly-constructed bridge. Design-build means that a company getting a road contract not only builds the road but is responsible for design. In this case, Flatiron Constructors — one of the main Salem Parkway contractors, incidentally — determined that a change in design at Dippen Road could shave off costs and time.
The result is that Dippen Road no longer will cross the beltway but has been diverted to a new alignment on its southern end to intersect with Old Walkertown Road.
"That's one of the changes that the design-build team recommended," Ivey said. "They can look at what we proposed and routinely come up with better solutions that are more cost-effective and may work better."
One thing motorists who drive in the northern reaches of the county will be glad to hear: Germanton Road's new crossing of the beltway will be built in a way that does not interrupt traffic flow on the busy road.
Tim Flinchum, the mayor of Rural Hall, said folks in his town have been inconvenienced at times by construction, but overall are pleased to see progress on the highway.
And while nothing specific's been announced, Flinchum said, residents look forward to the growth they think the beltway will bring.
"There has been chatter about how the beltway will attract retail and help businesses grow," he said.
Photos: First segment of the Winston-Salem Northern Beltway nears completion
Winston-Salem Northern Beltway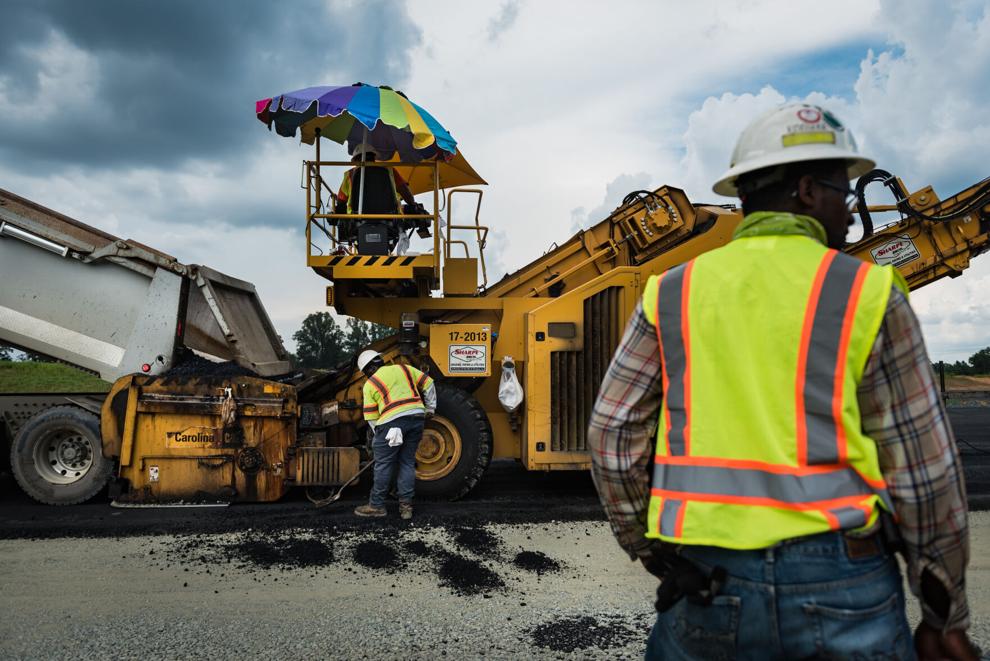 Winston-Salem Northern Beltway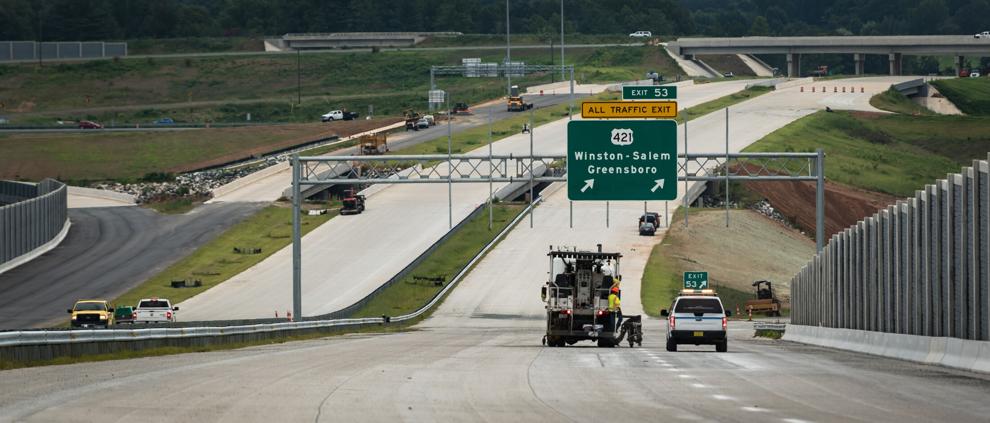 Winston-Salem Northern Beltway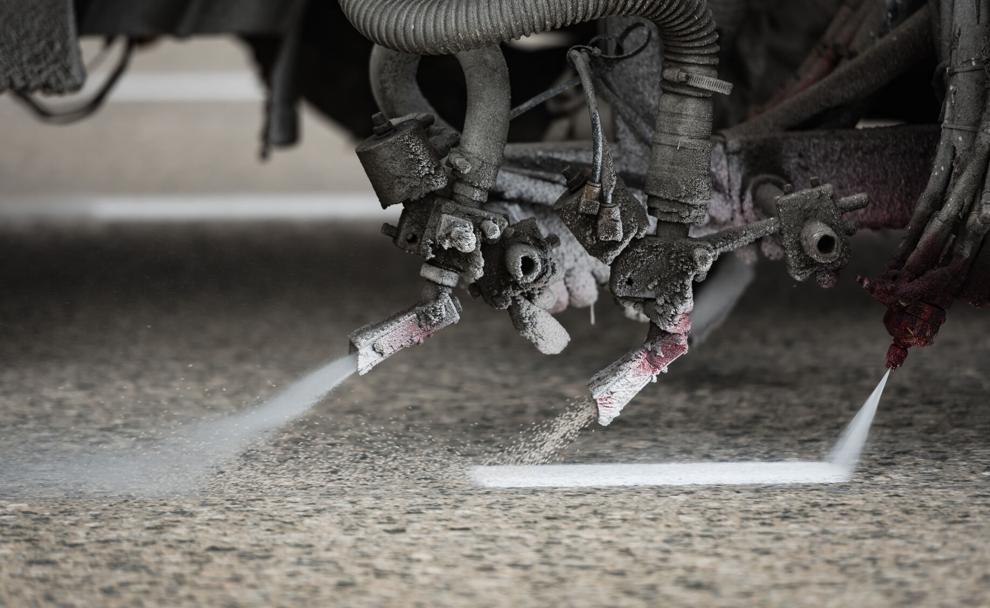 Winston-Salem Northern Beltway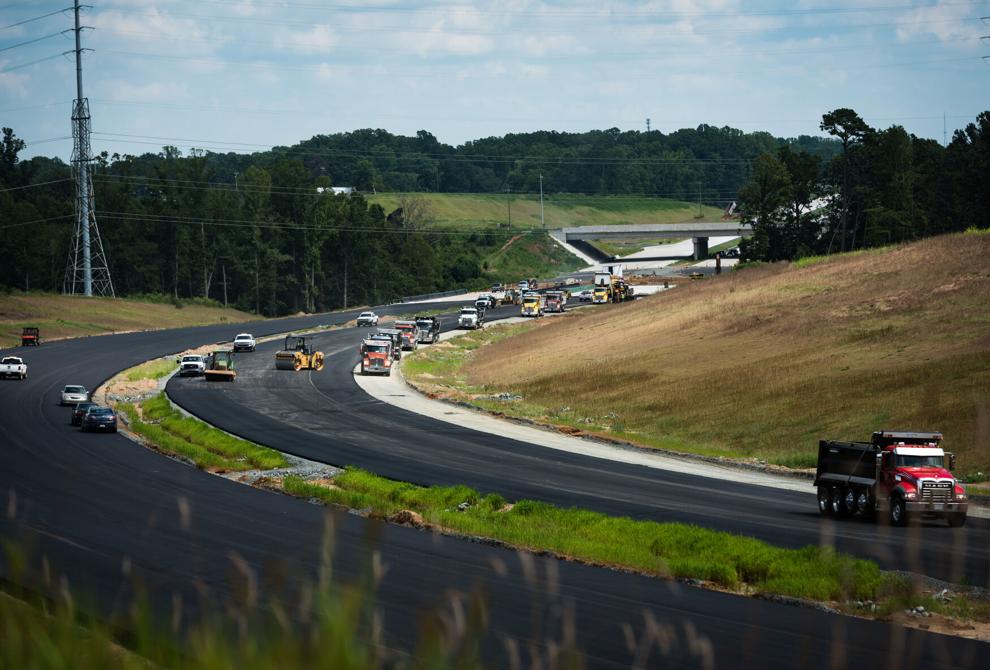 Winston-Salem Northern Beltway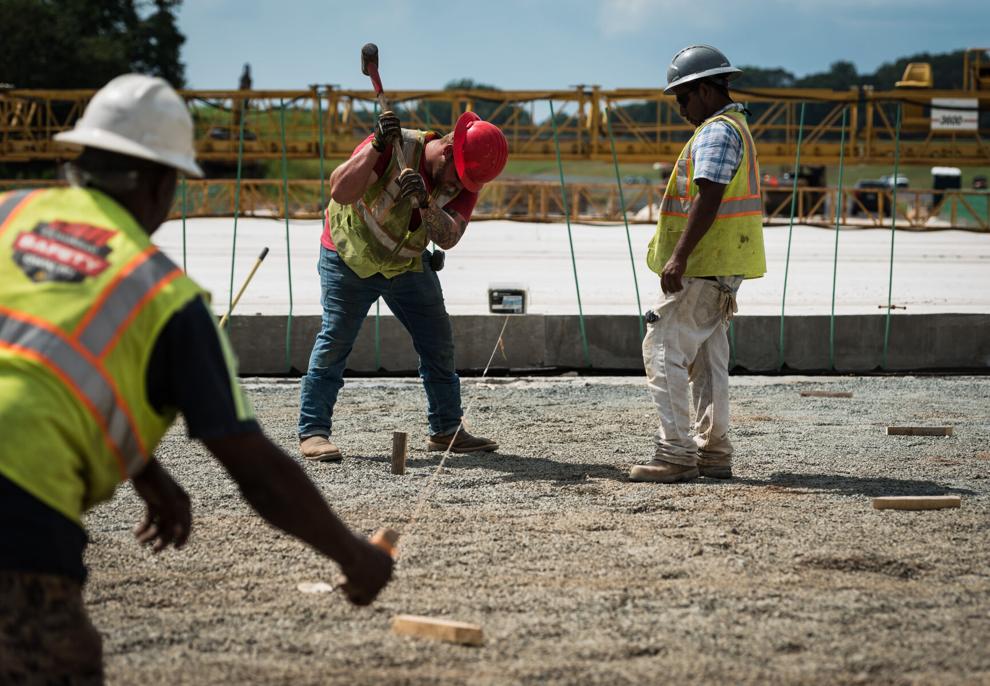 Winston-Salem Northern Beltway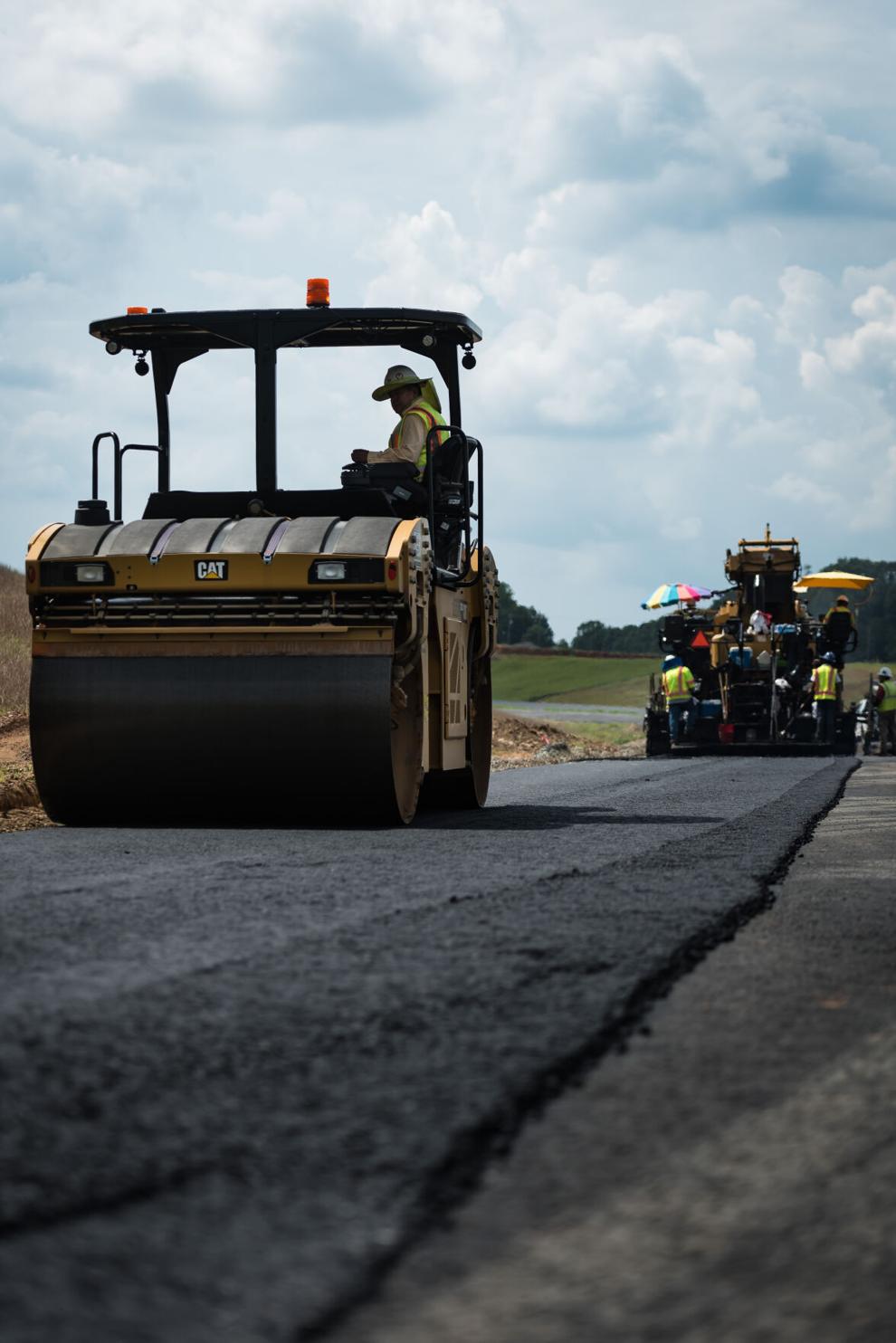 Winston-Salem Northern Beltway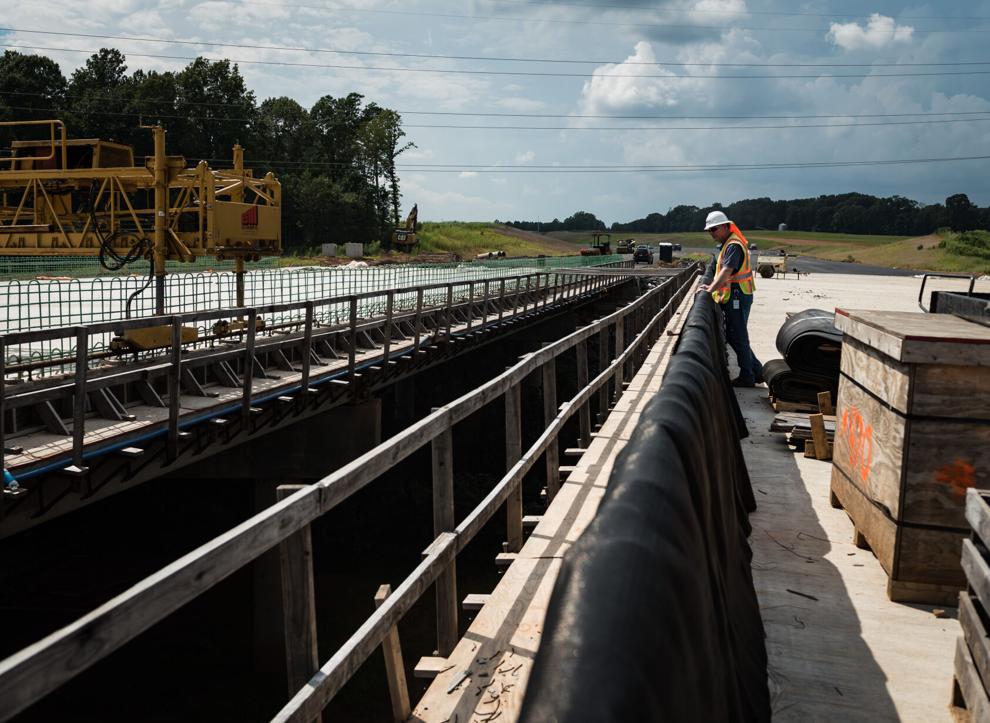 Winston-Salem Northern Beltway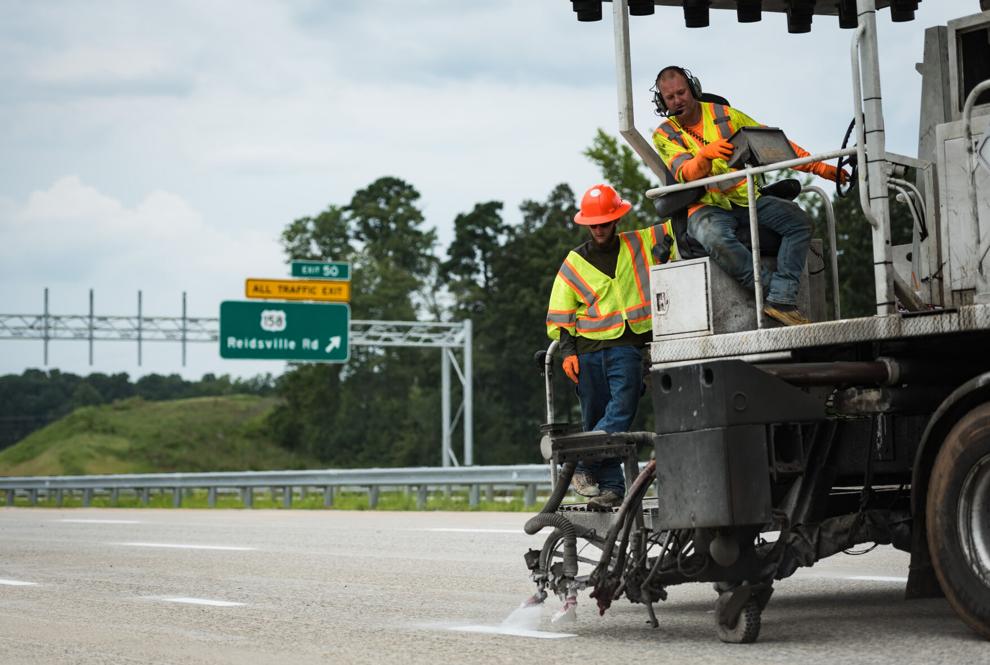 Winston-Salem Northern Beltway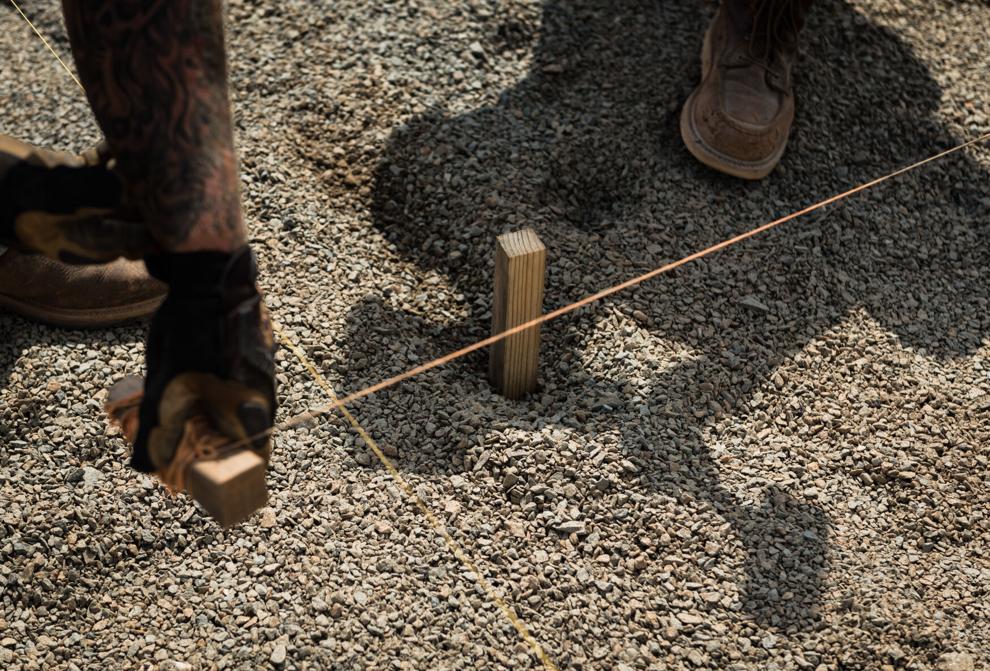 Winston-Salem Northern Beltway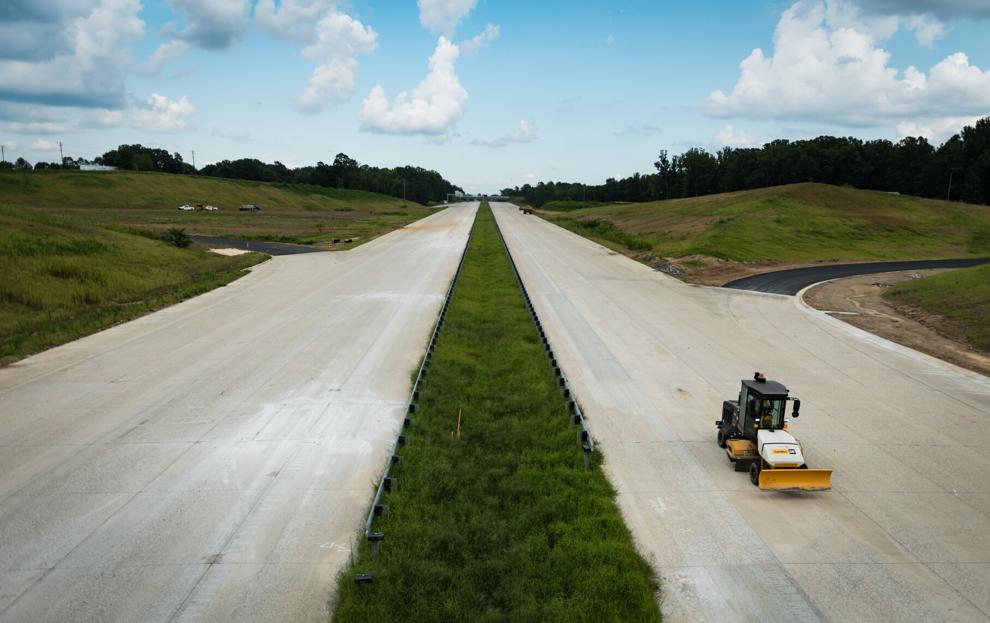 Winston-Salem Northern Beltway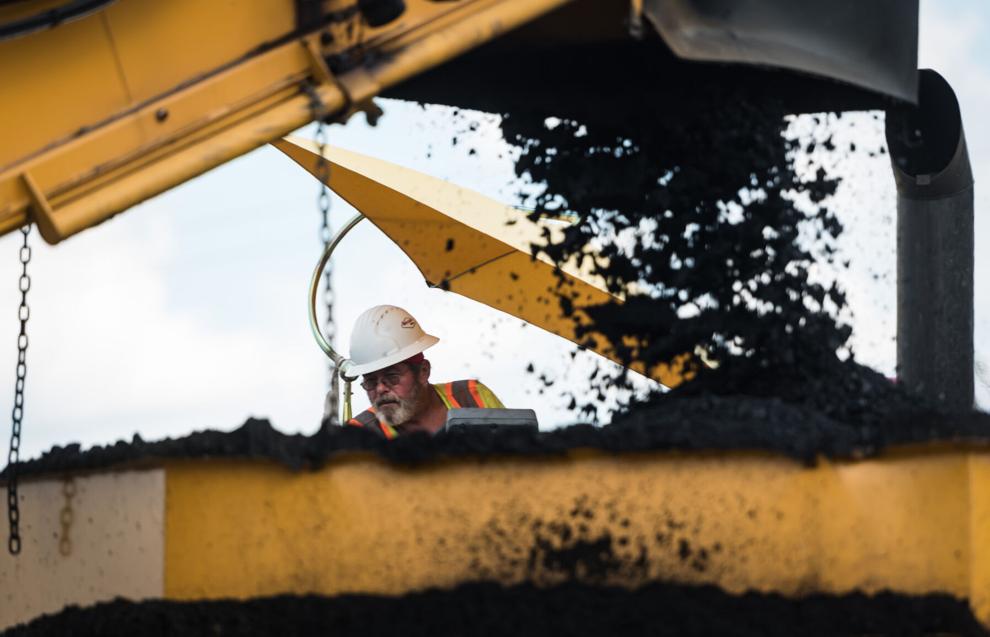 Winston-Salem Northern Beltway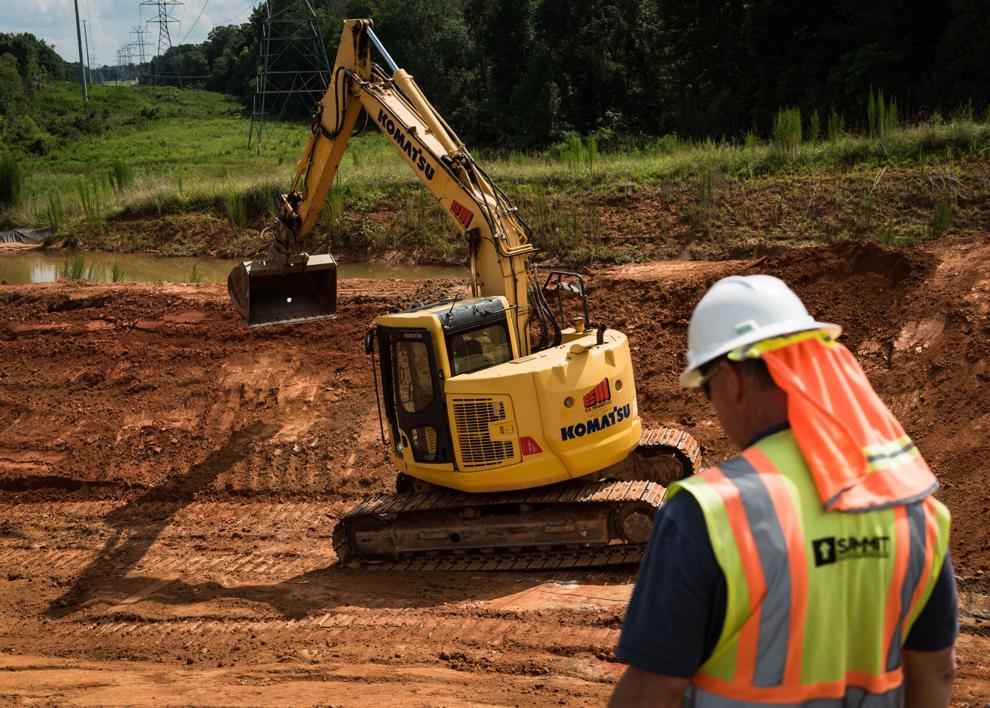 Winston-Salem Northern Beltway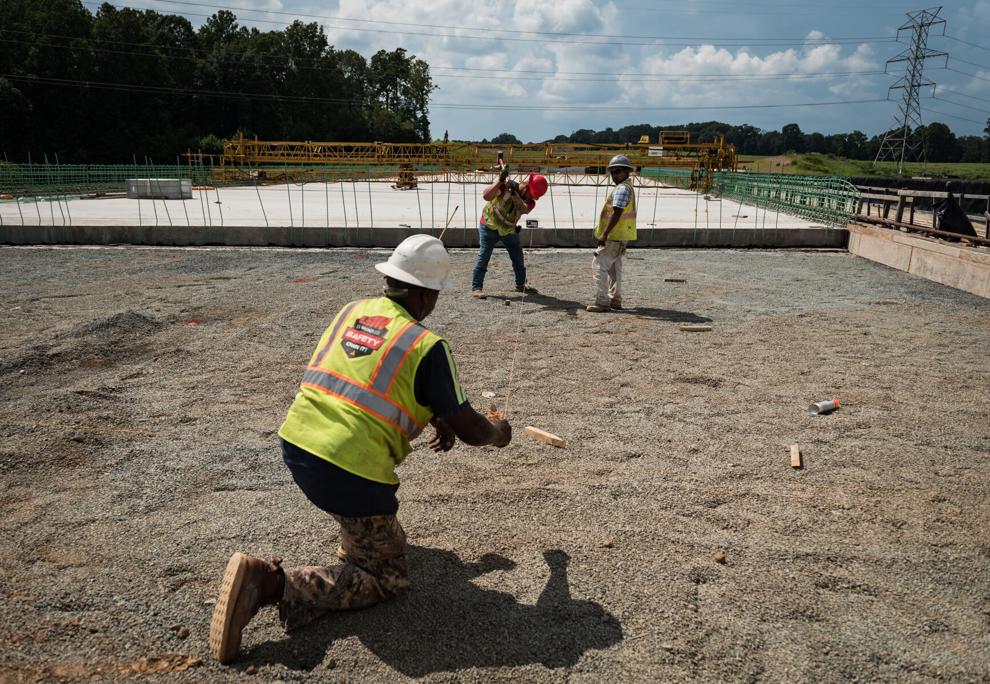 Winston-Salem Northern Beltway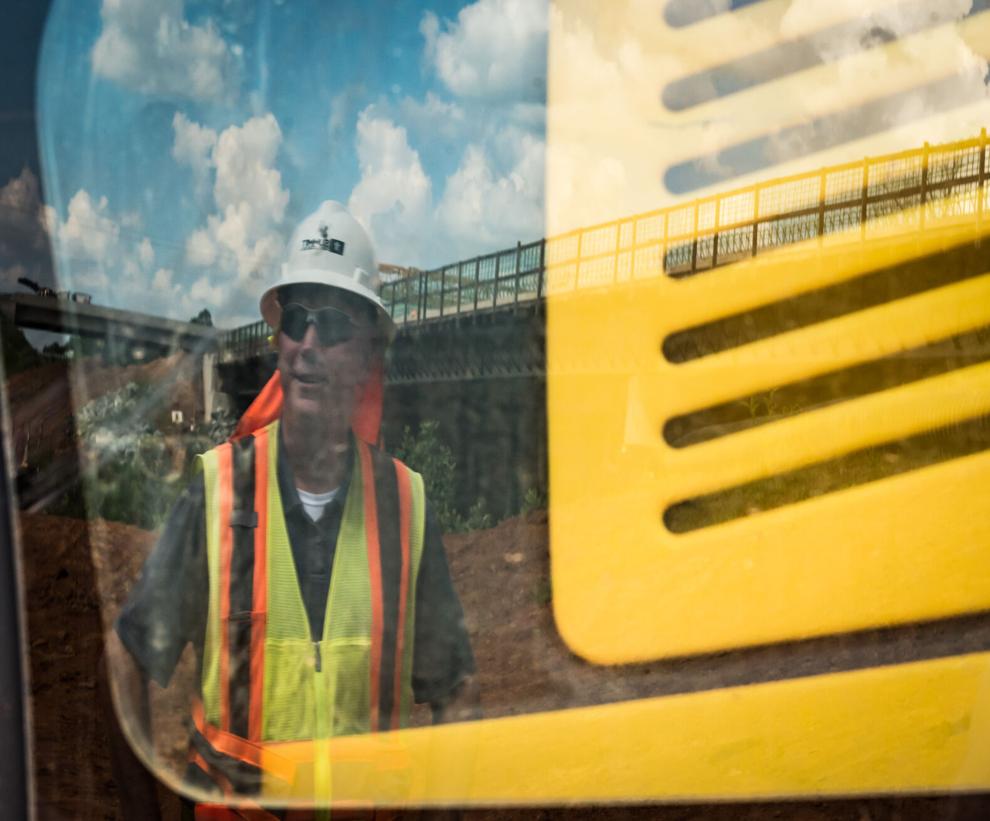 Winston-Salem Northern Beltway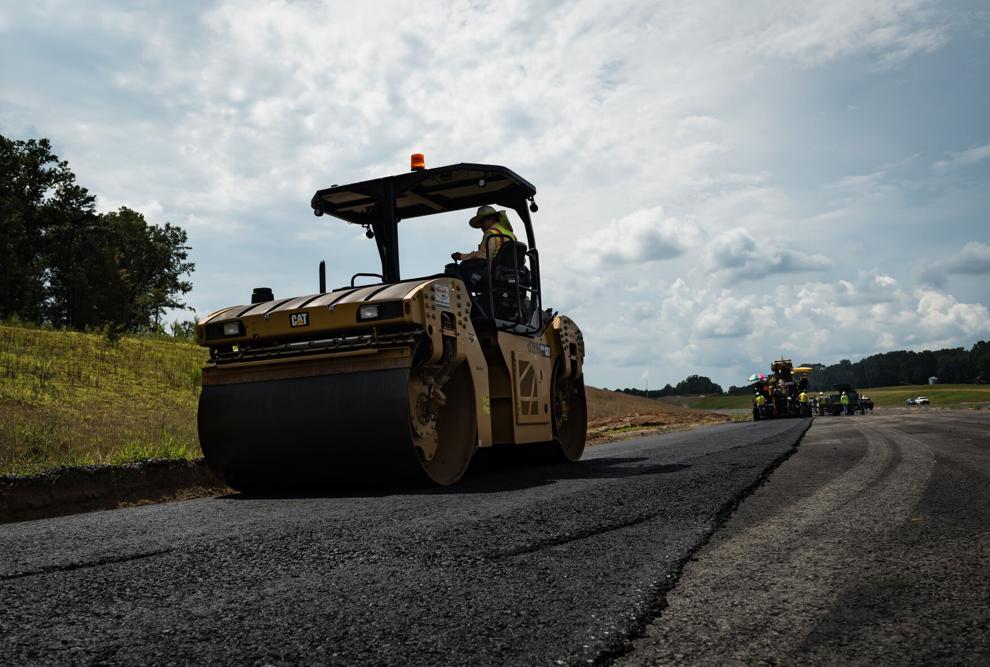 Winston-Salem Northern Beltway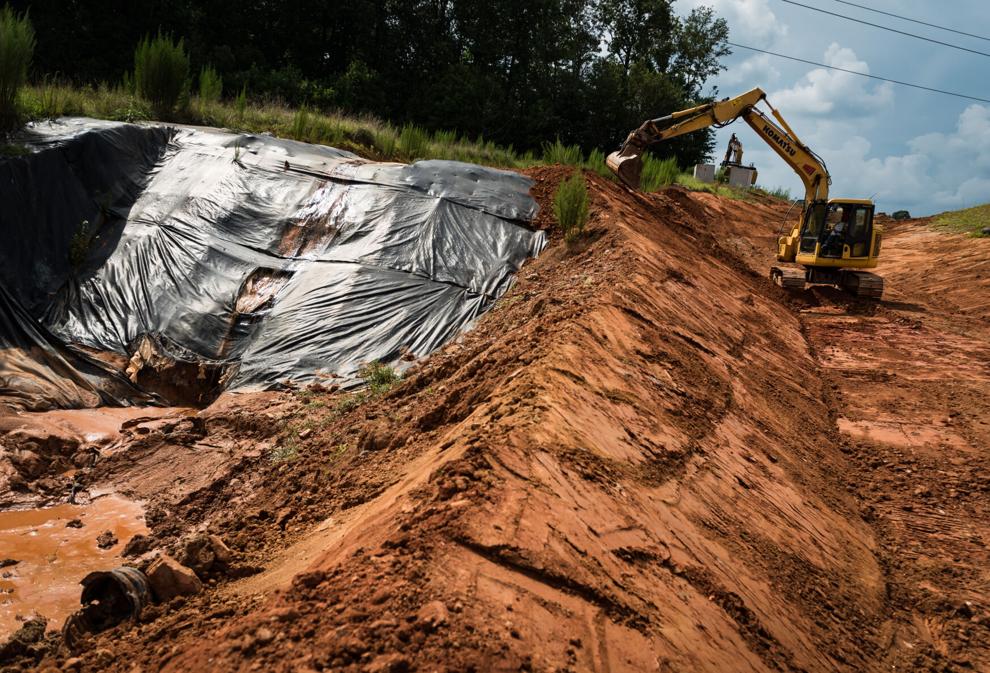 Winston-Salem Northern Beltway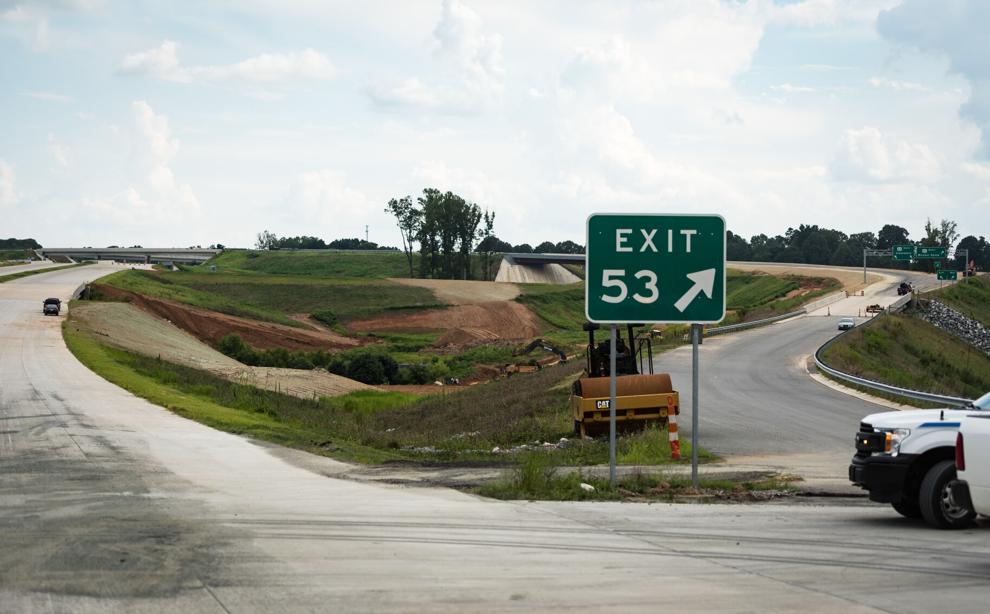 HIDE VERTICAL GALLERY ASSET TITLES