When Vic Johnson sat down at the whites-only lunch counter at the old Woolworth's on Liberty Street 60 years ago today, he wasn't thinking about making history. 
Johnson, then 24 and a student at Winston-Salem Teachers College, had served three years in the U.S. Army. While stationed in Munich, West Germany, he lived in integrated housing. 
Winston-Salem, he believed, should be as integrated as that West German community. 
So, on Feb. 23, 1960, Johnson joined a group of 22 black and white students from Winston-Salem Teachers College, now Winston-Salem State University and Wake Forest College, now Wake Forest University, who sat down at the lunch counter.
They were part of a swiftly growing movement that had spread throughout the South, including Greensboro, where earlier in the month a group of students from N.C. A&T State University had taken seats at another downtown Woolworth. 
The Winston-Salem students were arrested, but their efforts weren't in vain. In May 1960, Winston-Salem became the first Southern city to voluntarily desegregate its lunch counters.
Johnson and the other Winston-Salem students will be honored at a ceremony at 3 p.m. today. The vigil will start at the Millennium Center on West Fifth Street and move to the corner of Fourth and Liberty streets, where a marker stands to commemorate the students' actions.
Dani Parker Moore, a professor of education at Wake Forest, said that the student protesters played a crucial role in turning the tide on segregation. 
"At that moment, (they) felt like that (segregation) was wrong," Parker Moore said. "It helped them with their moral compass."
'We don't serve colored people'
The sit-in protests in Winston-Salem actually began Feb. 8, 1960, when Carl Matthews sat at the whites-only lunch counter at the S.H. Kress store at the corner of West Fourth and Trade streets in downtown Winston-Salem.
Matthews, who died in 2016, told the Journal in 2010 that he was inspired by the Greensboro sit-ins. On Feb. 1, 1960, four students at N.C. A&T State University, Ezell Blair Jr., Franklin McCain, Joseph McNeil and David Richmond, entered the Woolworth store in Greensboro. They sat down at the whites only lunch counter, but they were refused service. 
Their act of civil disobedience made national headlines, dominating local and statewide TV news coverage for weeks and the men became known as the Greensboro Four. 
Matthews, then a 28-year-old with a degree in education from Winston-Salem Teachers College, was working on the loading dock at McLean Trucking.
Some other black people discouraged him, he said, saying the Greensboro Four "were going to get us all killed."
Matthews' memories of his protest were vivid — and painful.
When he took his seat at the Kress counter, a waitress said, "We don't serve colored people" and told him to leave.
"I said, 'I'm here in the name of freedom. This is something I'm going to do in support of the men in Greensboro. I'm going to be here because I deserve to be here,' " Matthews said.
He smoked cigarettes as the afternoon dragged on.
"Two men in bib overalls sat on either side so close they could kiss me on the cheek," he said. One said, 'Have you ever sat this close to a nigger before?' The other guy said, 'Yeah, I did one time before we took him out and lynched him.' "
The men were chewing tobacco, Matthews said, and their spittle dried on his cheeks. Two large black men walked in and asked him if he needed help. The white men in bib overalls left.
"An old lady, about as old as I am now or older, she just pranced all around where I was sitting," he said. "She used all kinds of profanity and told me, 'Why don't you go home?'
"Some people made gestures to hit me, but nobody did."
Matthews said he was committed to the Rev. Martin Luther King Jr.'s model of nonviolence and was determined not to hit back if he was struck.
He stayed at the counter for at least five hours, until the store closed that day.
The following day on Feb. 9, 1960, Johnson, Jefferson Diggs III and William Bright, both WSTC students, and black residents joined Matthews at the Kress store lunch counter sit-in. In response, the managers of Kress and four other downtown variety department stores temporarily closed their lunch counters to all customers, both white and black. 
Order, then take a seat
By Feb. 23, 1960, Johnson was already a veteran sit-in protester. 
To this day, Johnson, who is now 84, remembers how white patrons at the counter reacted. 
"The white people were looking at us," Johnson said. "They were not belligerent."
City Manager John Gold had warned some of the demonstrators on Feb. 22 that they would be arrested and taken to jail if they came to the store and sat at the lunch counter.
George Williamson Jr., a 20-year-old white Wake Forest student, was among 10 Wake students who participated in the demonstration at Woolworth.
Like Matthews, Williamson said he was inspired by the Greensboro protesters. Williamson saw a TV interview with a protester who said it wasn't fair that black customers at Woolworth stores could shop inside the stores, but they couldn't eat at its segregated lunch counter.
The Greensboro protests were also talked about in classes at Wake Forest. On Feb. 23, 1960, Williamson saw a friend walking on campus wearing a suit; the friend invited Williamson to participate in the Woolworth sit-in.
Williamson agreed and joined the group of white Wake students headed to downtown Winston-Salem.
Williamson, who is now 80, said he was concerned that he had never met or talked to a black person before the protest. 
"I was about to meet my first black person, and I was terrified," Williamson said, adding that he thought he would feel socially awkward, but he wasn't afraid of black people.
When they got to the store, he met Diggs, Williamson said. The WSTC students and the Wake students decided to pair up when they entered the store.
The white student would order food at the counter and give it to the black student, the lunch counter would be desegregated and "we could go home," Williamson said.
However, that didn't happen.
Johnson and Williamson said that the group was arrested as they sat down.
The students followed the orders of Winston-Salem police Chief James Waller who led a group of five officers in arresting the students and placed them in a van (Johnson and other protesters called it a paddy wagon). Police then took the students to the Forsyth County Jail. 
The students were each given a $100 bond, and released from jail after posting that bond, according to news reports. The NAACP paid the bonds of the black students, Johnson said.
Wake Forest officials paid the bonds of its students, the Journal reported on Feb. 24, 1960.
Edwin Wilson, a retired provost at Wake Forest University and former dean of the college, said that some Wake Forest faculty members and students realized the implications of the students sit-in protest at the Woolworth store.
"Williamson was a student leader," Wilson said. "He was an inspirational figure among the students who felt that changes should take place."
Judge Leroy Sams found all the students guilty of trespassing on March 2, 1960, and gave them a 12-month prayer for judgment continued. Sams never entered a final judgment against the defendants, and didn't impose any penalties on the students.
On April 1, 1960, Mayor Marshall Kurfees appointed a committee composed to 10 black men and 10 white men, all of whom were civic, business and religious leaders in the city, to find a solution, the Winston-Salem Journal and Sentinel reported at that time. The group, known as the Goodwill Committee, held meetings and considered several options to resolve the issue.
Those options consisting of maintaining segregated lunch counters, eliminating the lunch counters or provide equal treatment of all customers at the counters regardless of their race, according to news reports. Committee members met with the store owners and managers to find a solution while most demonstrations at the downtown stores ended temporarily. 
In May, committee members continued to talk with store managers. Finally the two sides agreed on a solution,
The white managers of the variety department stores and the committee members agreed that the lunch counters would be desegregated on May 25, 1960. The plan worked, and black and white customers were served at the lunch counters on an integrated basis. 
Painful, vivid memories
In the days leading up to the Feb. 23 student sit-in at Woolworth, dozens of black residents protested in front of the stores.
Larry Womble, who was an 18-year-old WSTC student at the time, participated in those demonstrations. 
"Our calling was much higher at the time," said Womble, who is now 78. "We didn't know it at that time. We knew we were doing something. We knew we were trying to make a difference."
After the initial sit-ins in the Triad, many of its leaders, including Matthews and Johnson, traveled to White Rock Baptist Church in Durham and met with the Rev. King and his aides, Johnson said.
"Reverend King talked to us about passive resistance," Johnson said. "He didn't want any one of us fighting back."
During the winter and spring of 1960, the sit-in movement that began in Greensboro had spread to Winston-Salem, Durham, Raleigh, Charlotte, Hampton, Va., Rock Hill, S.C., Nashville, Tenn., and Tallahassee, Fla., Eventually, sit-ins had occurred in 48 cities in 11 southern states, according to news reports.
The students and other protesters demonstrating against segregation in the early 1960s challenged the social norms of the time, said Jack Monell, an associate professor of justice studies at Winston-Salem State University. Many white and black people were comfortable with their places with the Jim Crow system, Monell said.
"The students became empowered and emboldened," Monell said. "Students at HBCUs (historically black colleges and universities) mobilized, and they were supported by neighboring institutions such as Wake Forest College."
Winston-Salem: A vibrant city in 1960
In 1960, Winston-Salem had a population of 111,135 people, according to the U.S. Census. The city's white population was 69,895 or 63% and Winston-Salem black population was 41,185 or 37%. 
There were also small numbers of American Indians, and people of Japanese, Chinese and Filipino descent as well as other races, the census showed.
Among Winston-Salem's major employers in 1960 were R.J. Reynolds Tobacco Co., Hanes Corp., McLean Trucking Co., Westinghouse Electric Corp., Piedmont Airlines and N.C. Baptist Hospital with its Wake Forest School of Medicine.
Desegregation had already happened in some aspects of daily life in the Twin City. Integration had taken place in some public schools, public libraries, city buses, ministers' conferences and a public golf course (Reynolds Park Golf Course), said Clarence Patrick, the chairman of the Department of Sociology at Wake Forest College. He wrote a pamphlet on "Lunch-Counter Desegregation in Winston-Salem, N.C.," in July 1960. 
Signs have been removed indicating separate restrooms and drinking fountains in public buildings, Patrick wrote. There was integrated seating at Reynolds Auditorium, Winston-Salem Memorial Coliseum, the Ernie Shore Field and community centers. Some blacks were employed as mail carriers, police officers and city firefighters. 
In the early 1960s, other venues in Winston-Salem, such as K&W Cafeteria, the Reynolds Park Amusement area and roller skating rink, the Drive-Movie theatre and the Dixie Classic Fair, also were desegregated.
The sit-ins in the Triad happened as many black people were achieving middle class status and buying homes with their salaries, Johnson said. During the 107-day protest regarding the lunch counter sit-ins, many black customers boycotted the five major downtown department stores in Winston-Salem.
The boycott got the attention of the white owners, managers and employees, Johnson said.
"The owners began to lose money," he said.
During the protests, downtown store managers gave Patrick, a sociology professor at Wake Forest and his students permission to interview their white customers, the Journal reported in March 1999. Of the 842 customers interviewed for Patrick's students, 91% said they would eat at desegregated lunch counters.
Christopher Schmidt, a professor at the Chicago-Kent College of Law, said that the Winston-Salem protests made it clear that the sit-ins were more than a series of isolated protests.
"The participants knew about the sit-in protests happening around the South, and the national media was paying more and more attention," said Schmidt, the author of "The Sit-ins: Protest and Legal Change in the Civil Rights Era."
"No one could have imagined what would come — the civil rights movement and the transformative changes it produced," Schmidt said. "The sit-ins as an iconic event in American history.
"But their words and actions showed that they (the students) knew their protests were historic," Schmidt said.
Triumphs and setbacks
The sit-ins in Winston-Salem and Greensboro were preceded by triumphs and setbacks in the civil rights movement amid the legacy of racial segregation in the country.
In 1896, the U.S. Supreme Court ruled in Plessy v. Ferguson that racial segregation of public facilities was legal throughout the nation. That decision and the legal foundation that began widespread Jim Crow segregation in the South.
About 1 million African Americans served in the U.S. military during World War II. When they returned home, many black veterans were determined to end American racial segregation, many historians say. 
In 1947, Jackie Robinson, former U.S. Army officer, broke the color barrier in Major League Baseball as he began his career with the Brooklyn Dodgers. In 1948, President Harry Truman signed an executive order that banned racial discrimination in the U.S. military.
In 1954, the Supreme Court ruled in Brown vs. Board of Education that segregation in public schools was unconstitutional. But most southern states still maintained segregated public schools during the 1960s.
"The protesters in Winston-Salem, like those elsewhere, were motivated by frustration both with segregation and all the indignities it imposed and with the limited social change that legal challenges in the courts had produced," Schmidt said. "This was a common sentiment among sit-in protesters across the South."
Rosa Parks, a black seamstress in Montgomery, Ala.,was riding a city bus Dec. 1, 1955, when a white man demanded her seat. Parks refused, despite rules that required blacks to yield their seats to whites.
Her arrest prompted a 381-day boycott of the bus system, known as the Montgomery bus boycott. It was organized by a then little-known Baptist minister, the Rev. King.
The boycott ended with desegregation on all buses in the city, sparking the start of the civil-rights movement.
In September 1957, nine black teenagers were escorted by federal troops past an angry white mob and through the doors of Central High School in Little Rock, Ark. The black students integrated the formerly all-white school.
In the aftermath of sit-in movement, the first group of "Freedom Riders" left Washington, D.C. in May 1961 to challenge racial segregation on interstate buses and in bus terminals in the South. Groups of black and white civil-rights activists rode the buses to bring attention to the non-enforcement of Supreme Court rulings that ban segregation interstate buses and the facilities linked to them, such as terminals and restaurants.
White mobs often met the freedom riders, and the riders were beaten and often jailed by white authorities.
In August 1963, nearly 250,000 people participated in the March on Washington, where civil rights leaders called for an end to Jim Crow segregation.
A year later, the Congress approved the Civil Rights Act that banned discrimination based on race, color, religion, sex or national origin. It prohibits unequal application of voter registration requirements and racial segregation in schools, employment and public accommodations.
In 1965, Congress approved the Voting Rights Act that prohibited racial discrimination in voting.
'I'm not my brother's keeper'
In 2001, Mary Dalton and Susan Faust produced a video documentary of the Feb. 23, 1960, student sit-in at the Woolworth store in downtown Winston-Salem. Their work, "I'm Not My Brother's Keeper: Leadership and Civil Rights in Winston-Salem," featured interviews with the white and black students who participated in the sit-in.
Dalton is a professor of communication at WFU, and Faust is an assistant dean of admission at Wake Forest.
Dalton said that it was important to document "the important role that students can play in positive racial and social change."
"They acted on their convictions and helped change a way of life in Winston-Salem," Dalton said.
But, Monell, said, there's still work to be done. 
"The fight is not over," he said.    
PHOTOS: The fight for integration in Winston-Salem
Integration - Winston-Salem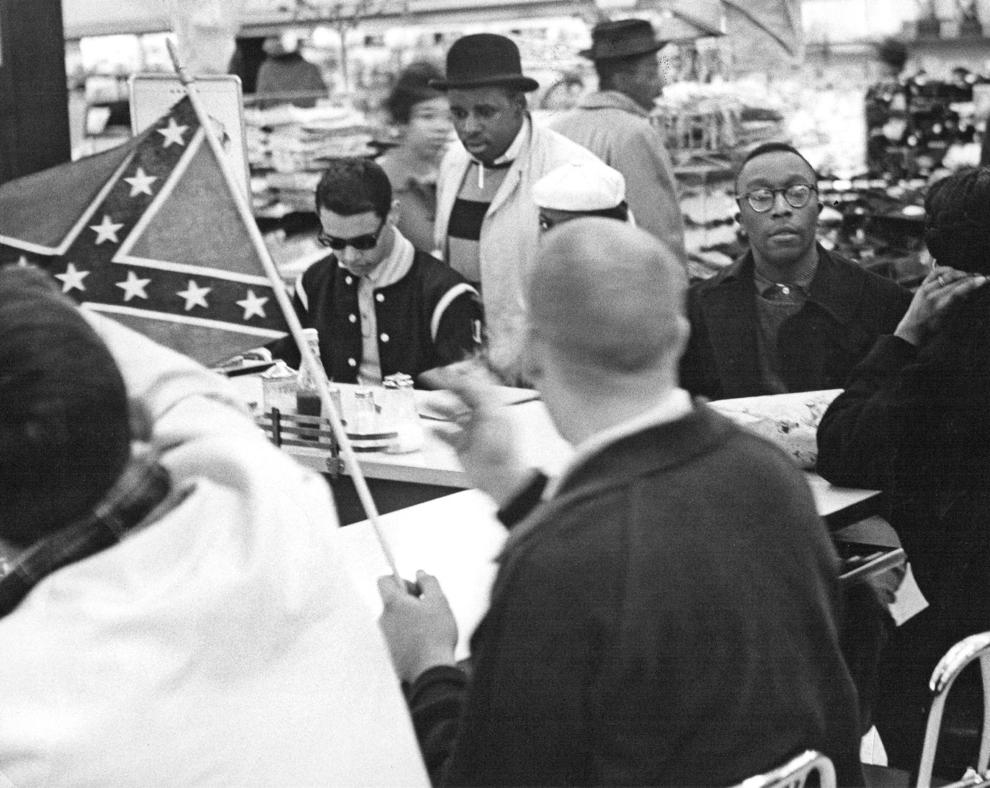 Integration - Winston-Salem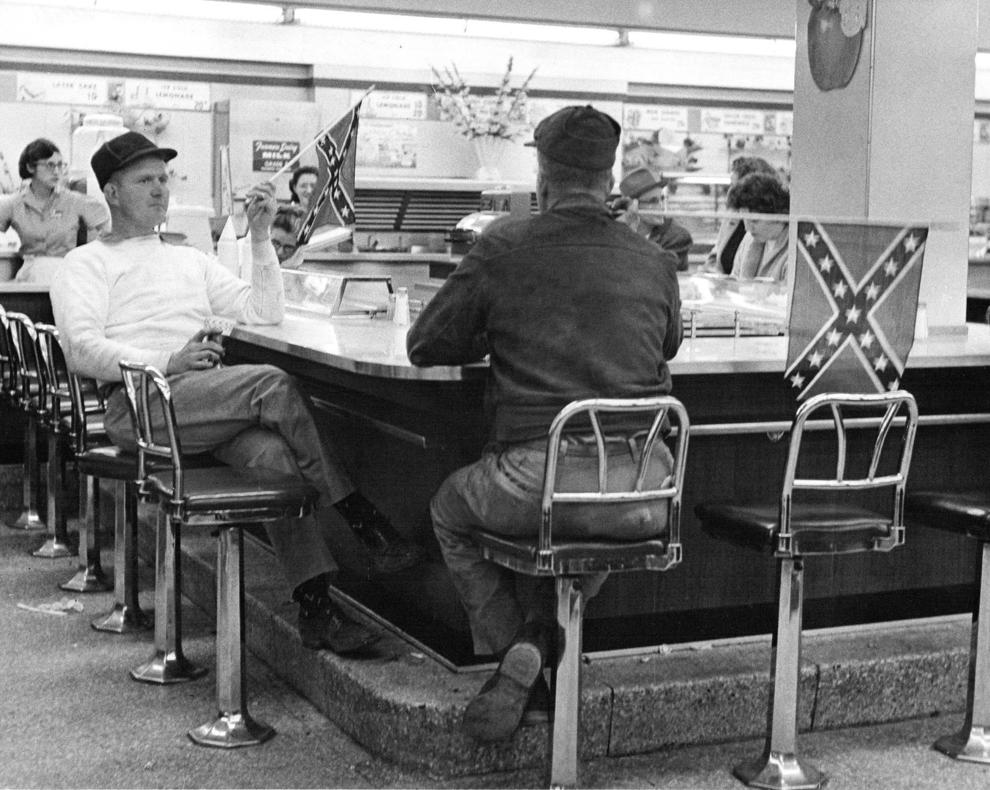 Integration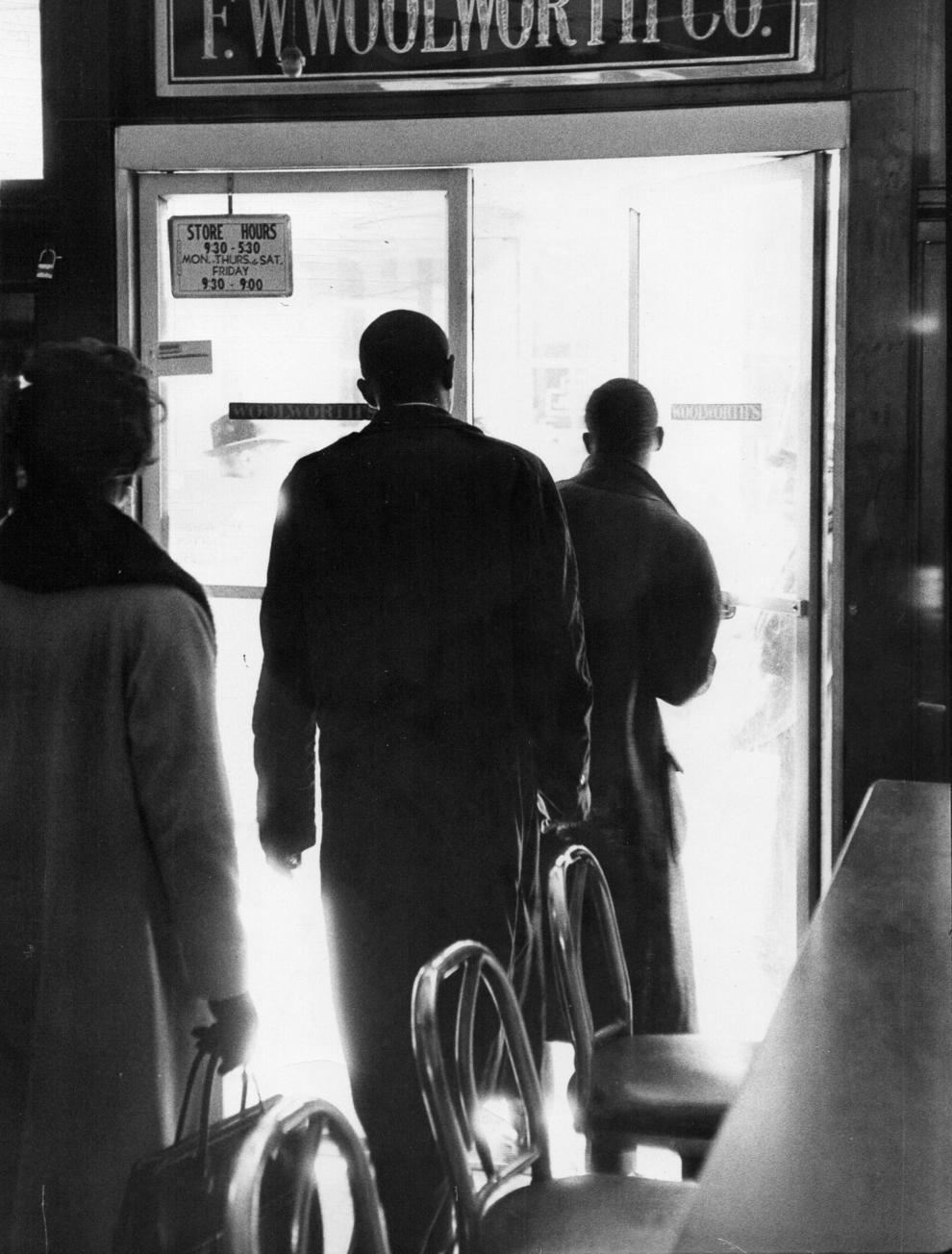 CARL MATTHEWS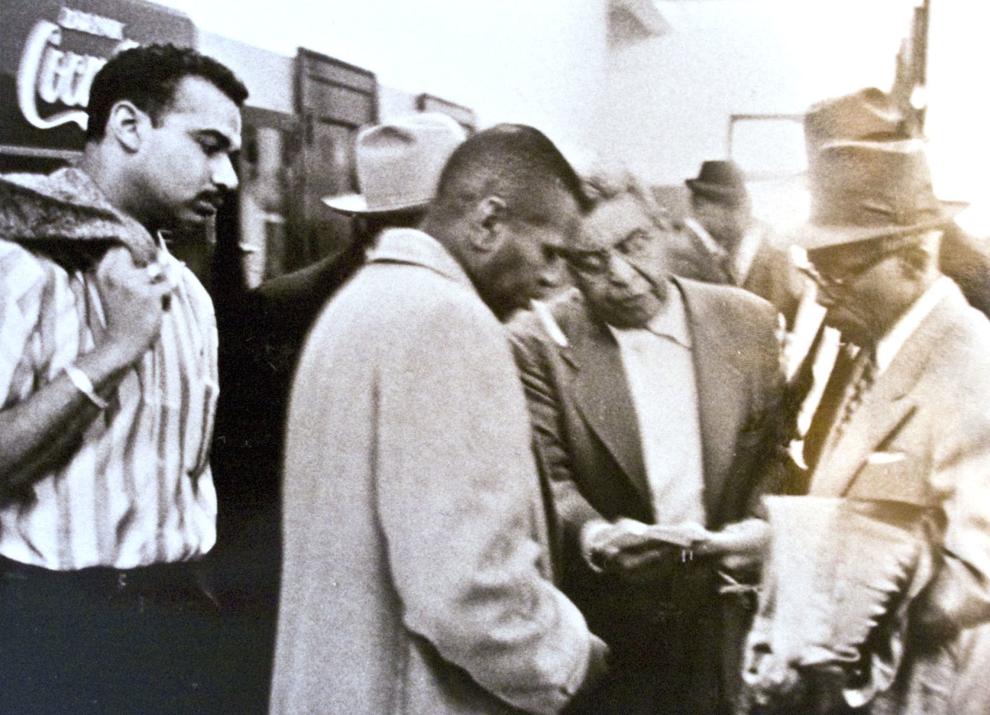 Integration - Winston-Salem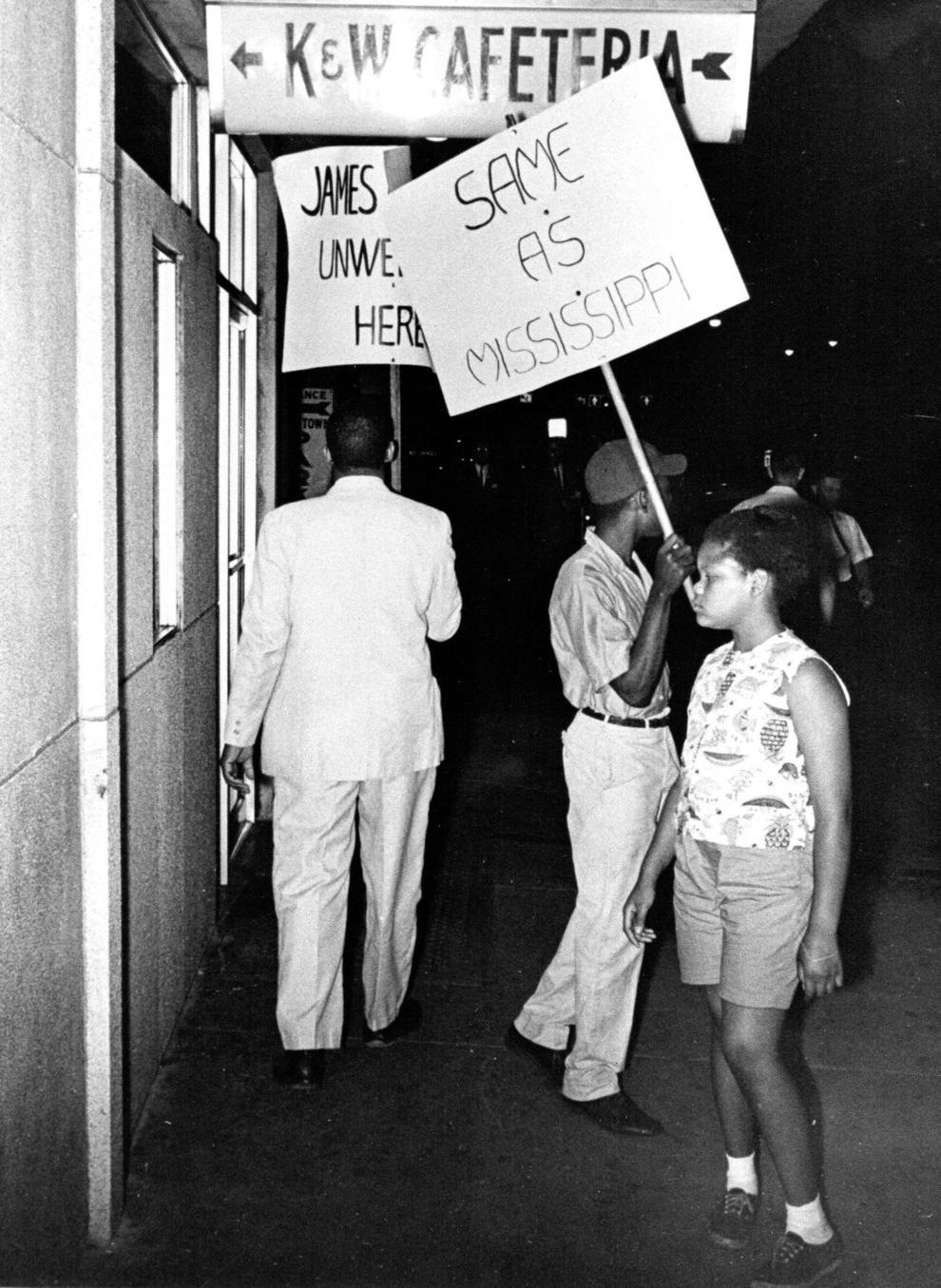 Integration - Winston-Salem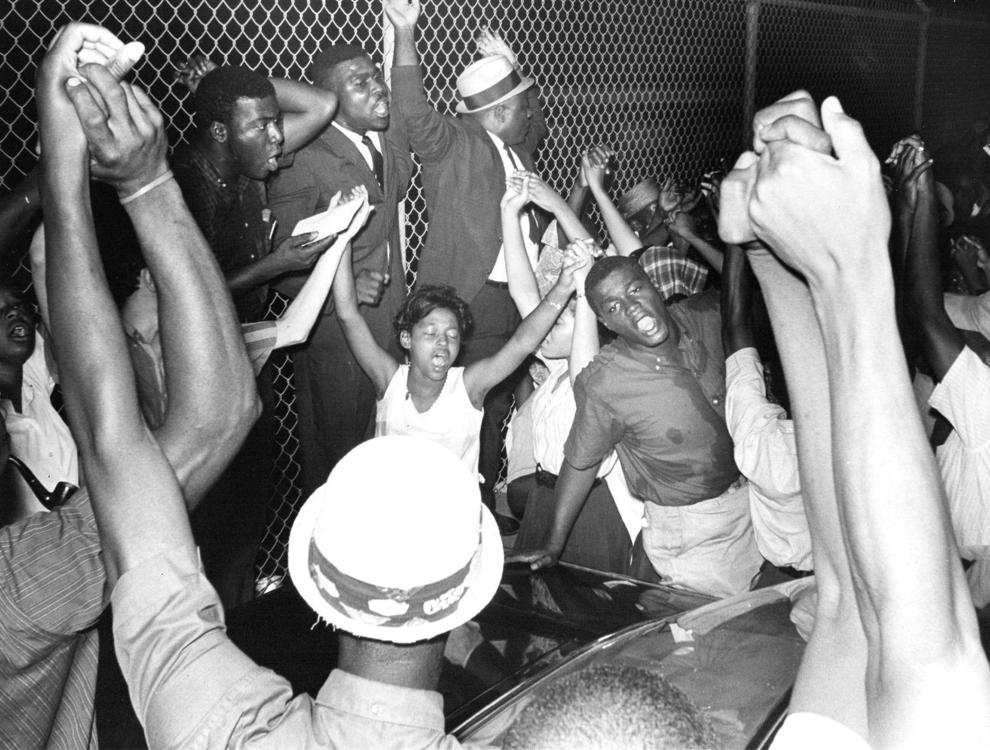 Integration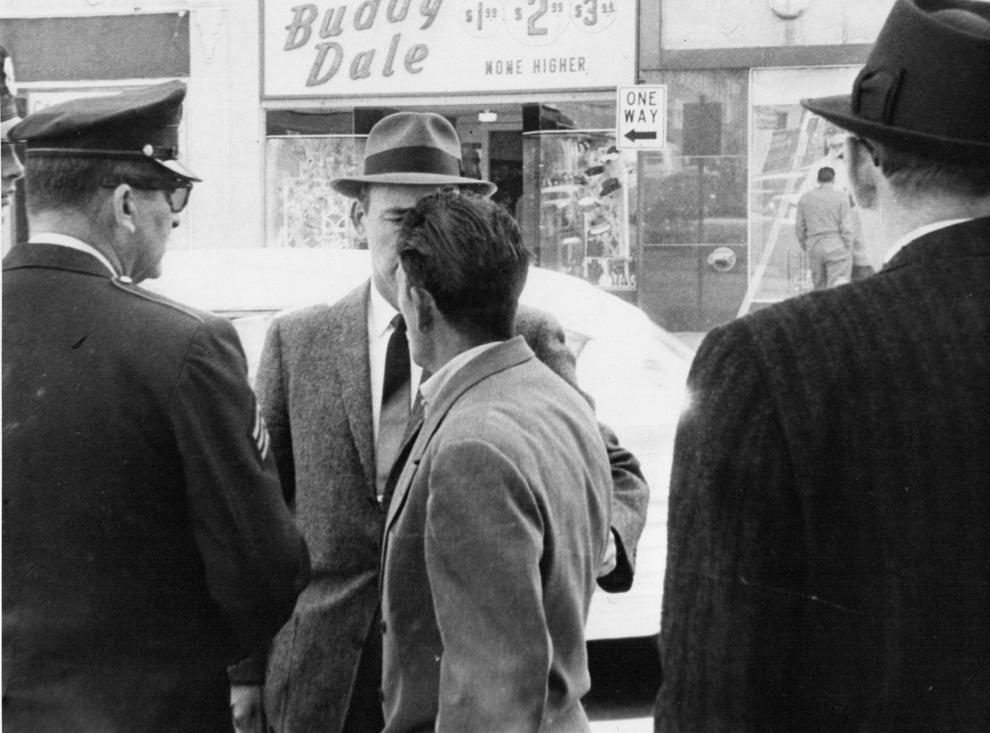 Integration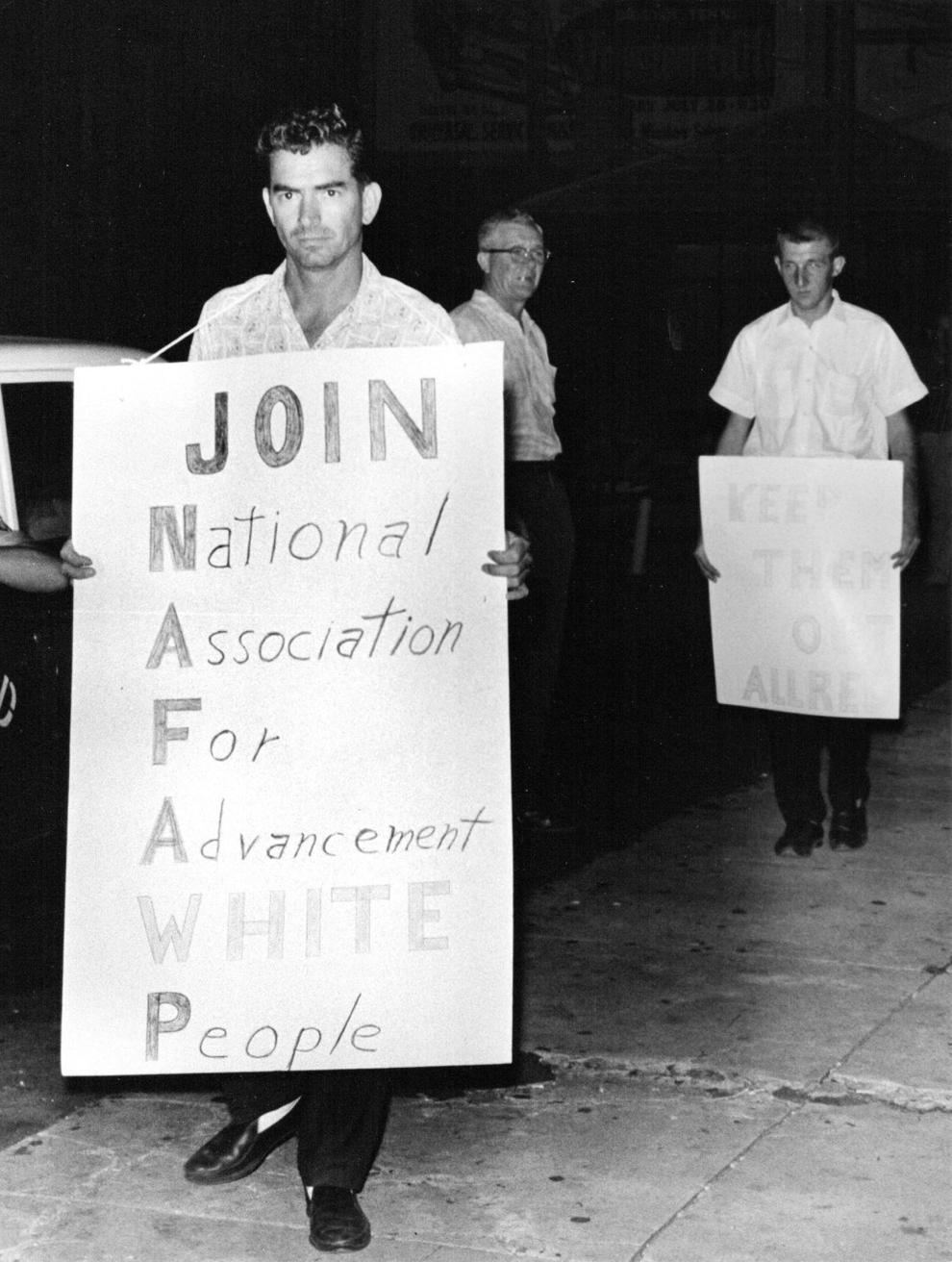 Integration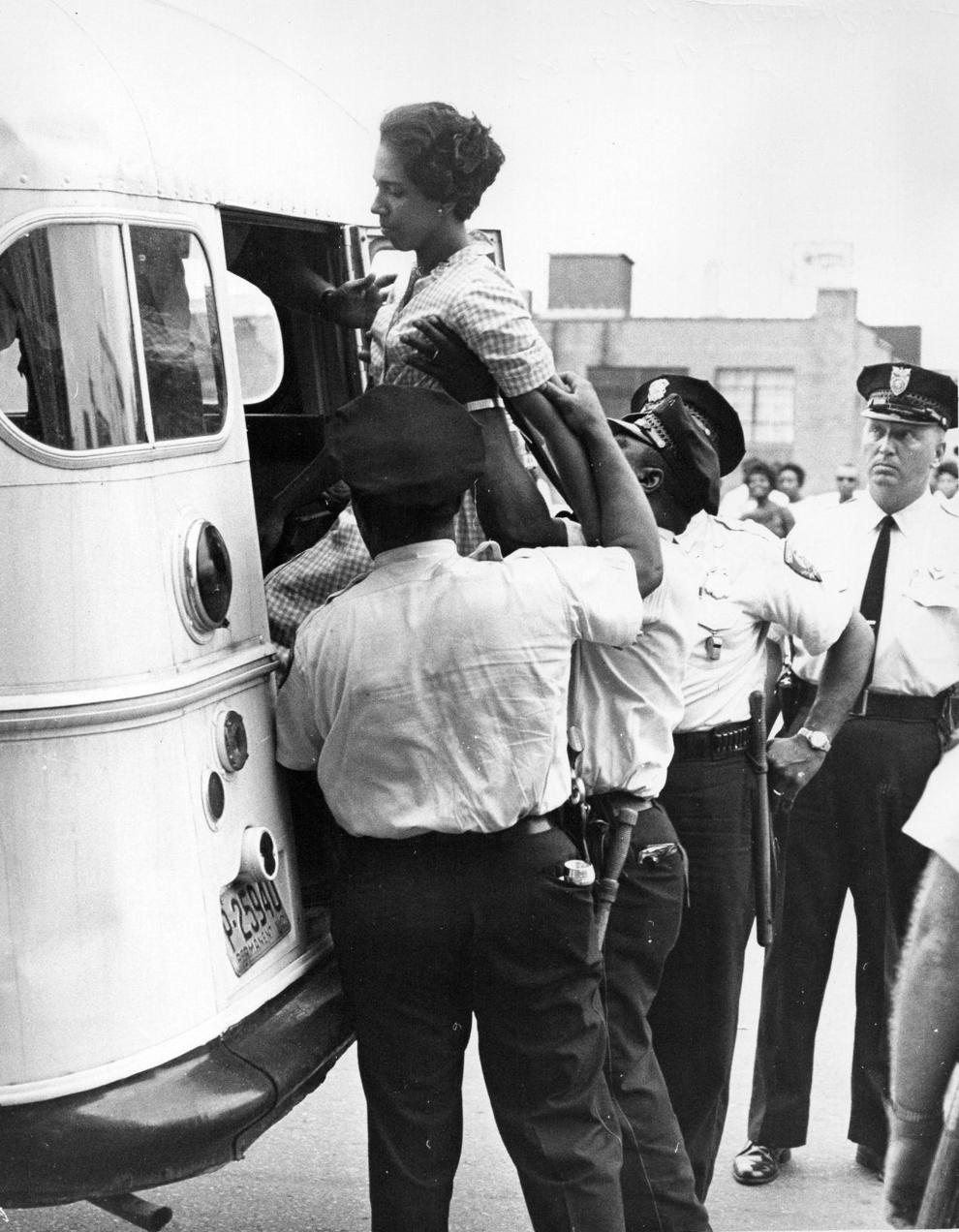 Integration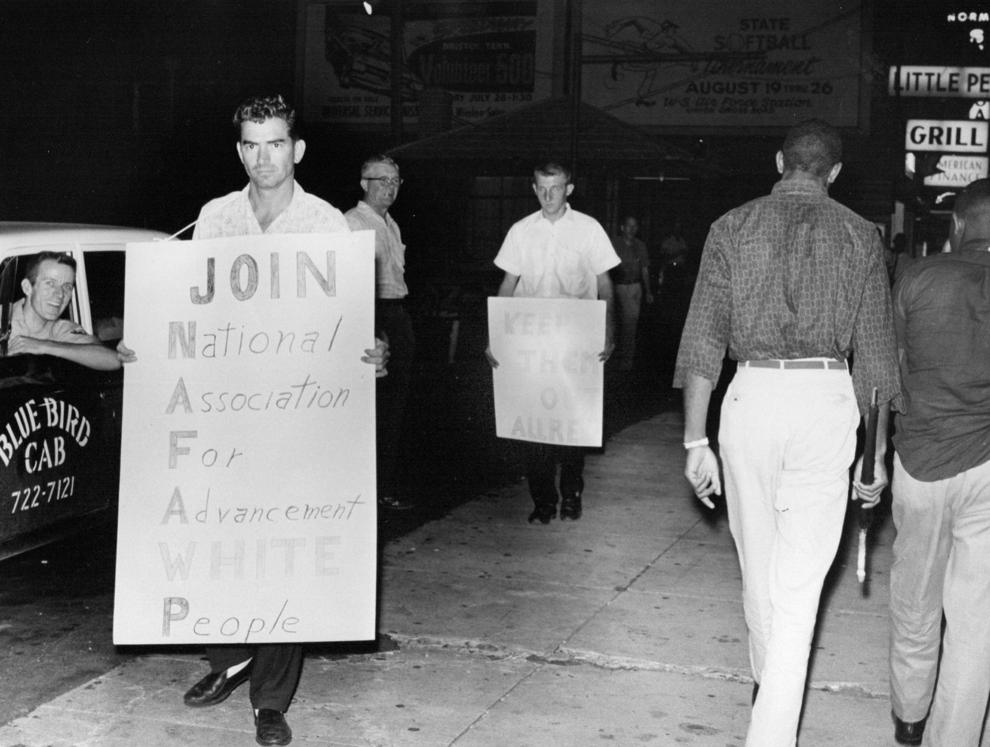 Integration - Winston-Salem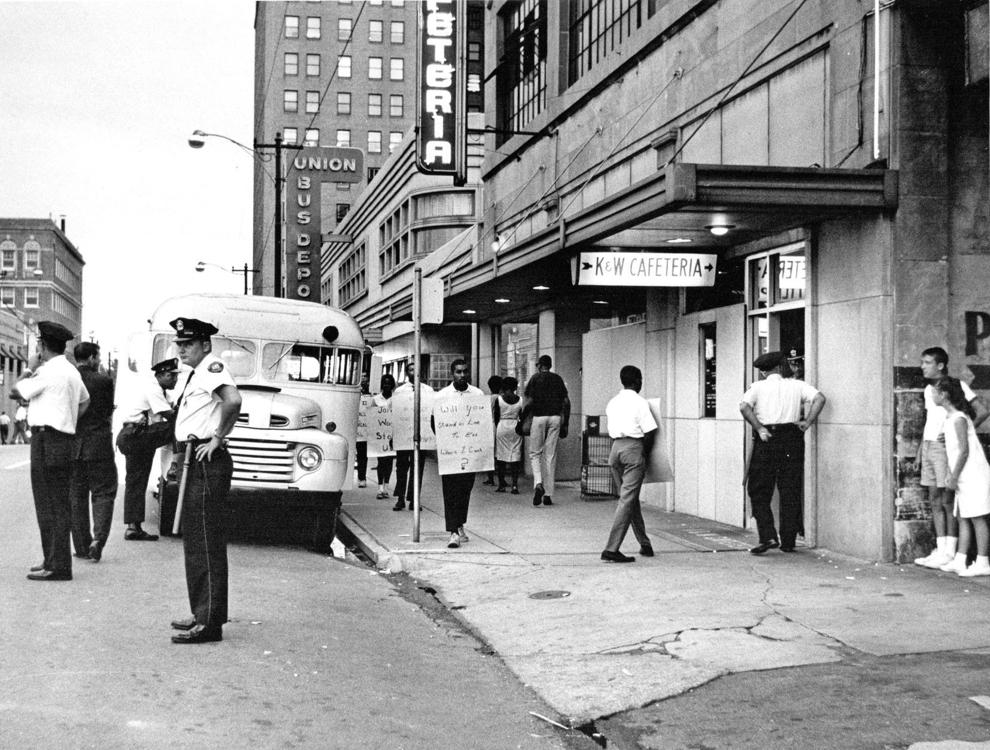 Integration - Winston-Salem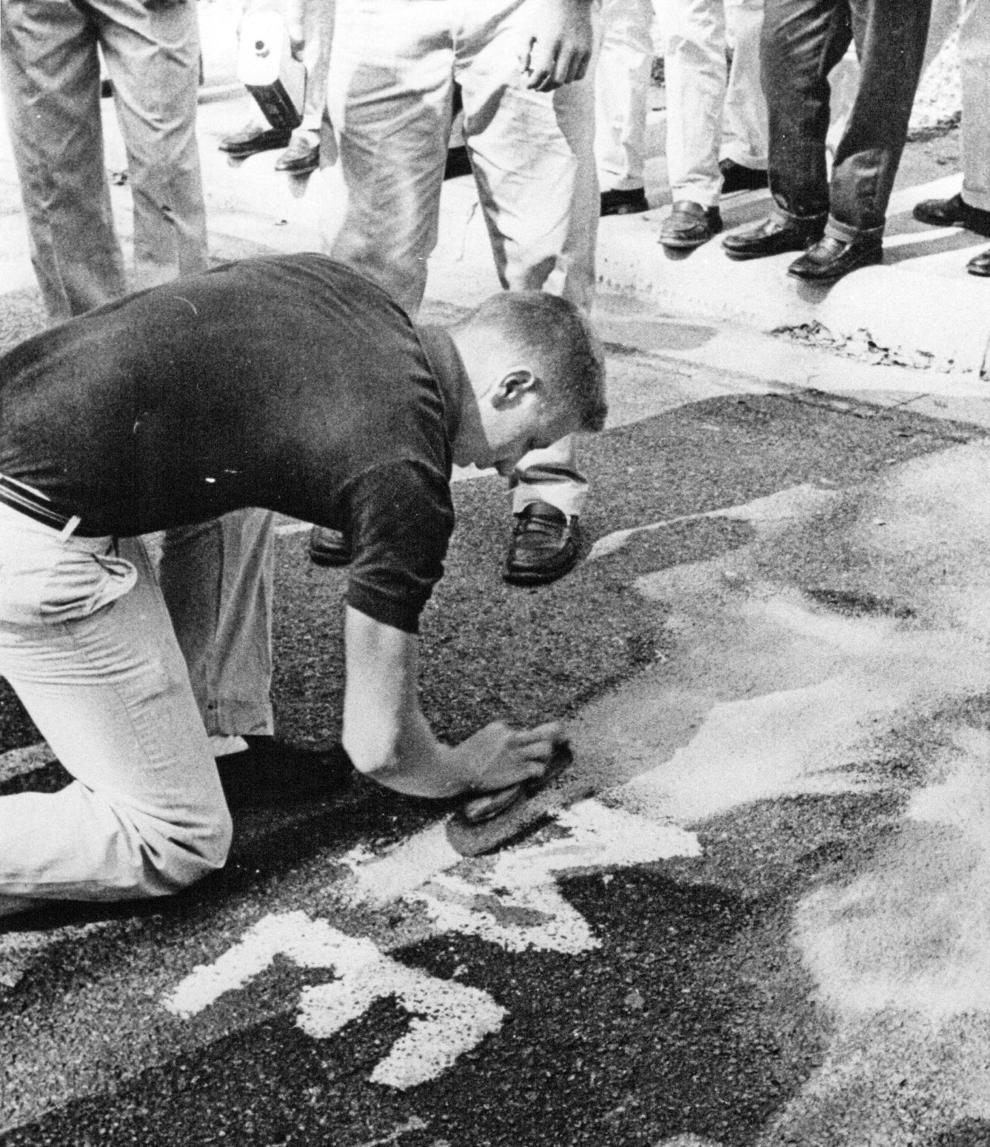 Integration - Winston-Salem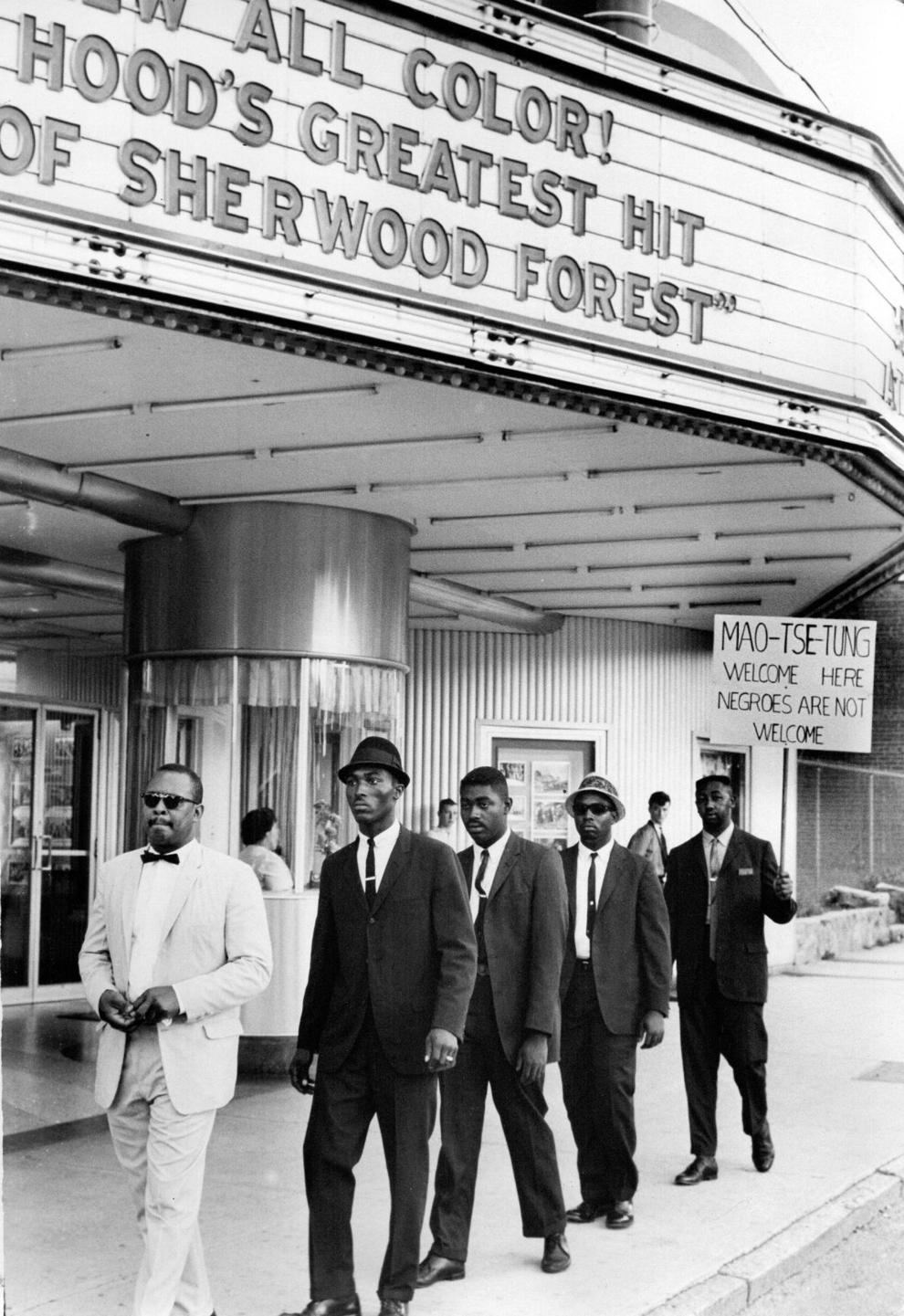 XX HIDE VERTICAL GALLERY ASSET TITLES –
336-727-7299
@jhintonWSJ
Journal reporter Wesley contributed to this story.