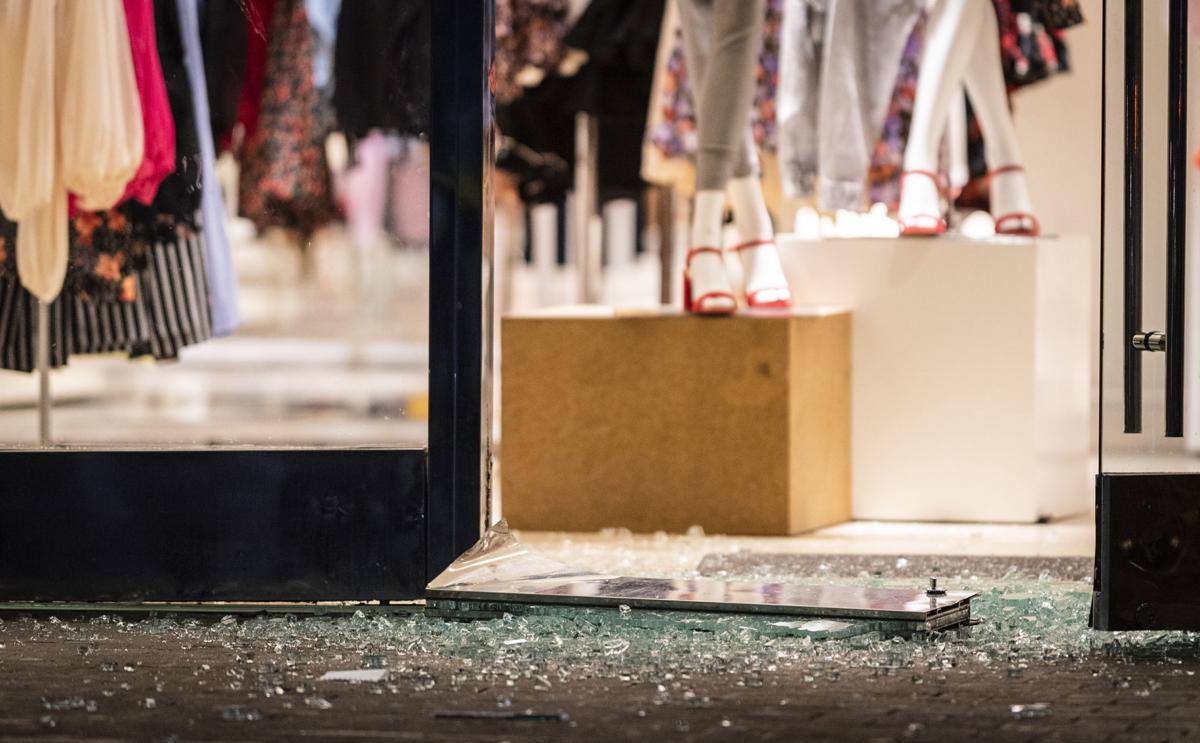 Isaac Banos-Salazar was trying to protect himself when he fired a gun outside the Forever 21 store at Hanes Mall in January, his attorney said during a hearing Monday morning.
Banos-Salazar, 19, had been a victim of bullying, including being chased by a group of young men who had knives, Teresa Church, his attorney, said in Forsyth Superior Court. He was being bullied because he refused to join a gang and the bullying became so intense that his parents bought Banos-Salazar a gun. 
That led to the incident for which Banos-Salazar was in court Monday morning. He shot and seriously injured another, younger boy outside Forever 21 at Hanes Mall. 
He pleaded guilty to one count of assault with a deadly weapon, inflicting serious injury and discharging a firearm into occupied property. 
Judge David Hall of Forsyth Superior Court gave Banos-Salazar, who was 18 at the time of the shooting and has no previous criminal convictions, two consecutive suspended sentences of 18 months to 34 months. He placed Banos-Salazar on supervised probation for three years and gave him an active sentence of 21 days in the Forsyth County Jail. 
The shooting happened Jan. 24. Assistant District Attorney Lizmar Bosques said two Winston-Salem police officers were sitting in a patrol car in the Hanes Mall parking lot when they heard gunshots. They found the victim, 17-year-old Martin Quiterio Avila with two gunshot wounds to his inner thigh. 
Banos-Salazar was seen running from the scene. Witnesses later told Winston-Salem police that a group of young men had been following Banos-Salazar around Hanes Mall before the shooting, Bosques said. 
Bosques said investigators talked to Banos-Salazar's mother, who told them that she knew her son had a gun and that he had been threatened. 
Avila told investigators that he knew Banos-Salazar and that the two had been friends. He told investigators that they were no longer friends but was vague about the reasons why, Bosques said.
Avila denied he was in a gang, but Winston-Salem police had evidence that he had been associated with a gang. 
Church said in court that Avila had tried to persuade Banos-Salazar to join a gang, and when Banos-Salazar refused, Avila became upset. That led to the end of their friendship and the beginning of Avila and others bullying Banos-Salazar, she said in court. 
A group of young men chased Banos-Salazar while brandishing knives, she said. That prompted Banos-Salazar's parents to get their son a gun to protect himself, she said. 
She said Banos-Salazar was terrified. Hall said in court that this was not just bullying. 
"This is gang intimidation," he said. 
The shooting on Jan. 24 was the second high-profile incident of gun violence at Hanes Mall. On Aug. 6, 2019, prosecutors said Robert Granato shot and killed 32-year-old Julius Sampson Jr. in the parking lot of a restaurant at Hanes Mall. In July, Winston-Salem police responded to reports of gunfire at Hanes Mall but no one was injured. 
Church said Banos-Salazar had plans to join the U.S. Marines before he was charged in this incident. She said he understands that's not a possibility now because of his conviction. 
Hall said he was ashamed that Banos-Salazar was bullied and that he and his family felt he needed a gun to keep him safe.
But Hall also said the family made a bad choice to buy the gun and Banos-Salazar made a bad choice when he fired it at the mall.