This story originally appeared in the Winston-Salem Journal on Oct. 12, 1962, the day after the Rev. Martin Luther King Jr. spoke at what was then Wake Forest College. The speech is believed to be King's first in Winston-Salem. Two years later, the Civil Rights leader spoke at Goler Metropolitan Church, which erected a marker commemorating King's visit there. If some parts of the speech seem familiar, it's because many of its phrases and themes also appeared in King's famous "I have a Dream Speech," which was given Aug. 28, 1963, during the March on Washington.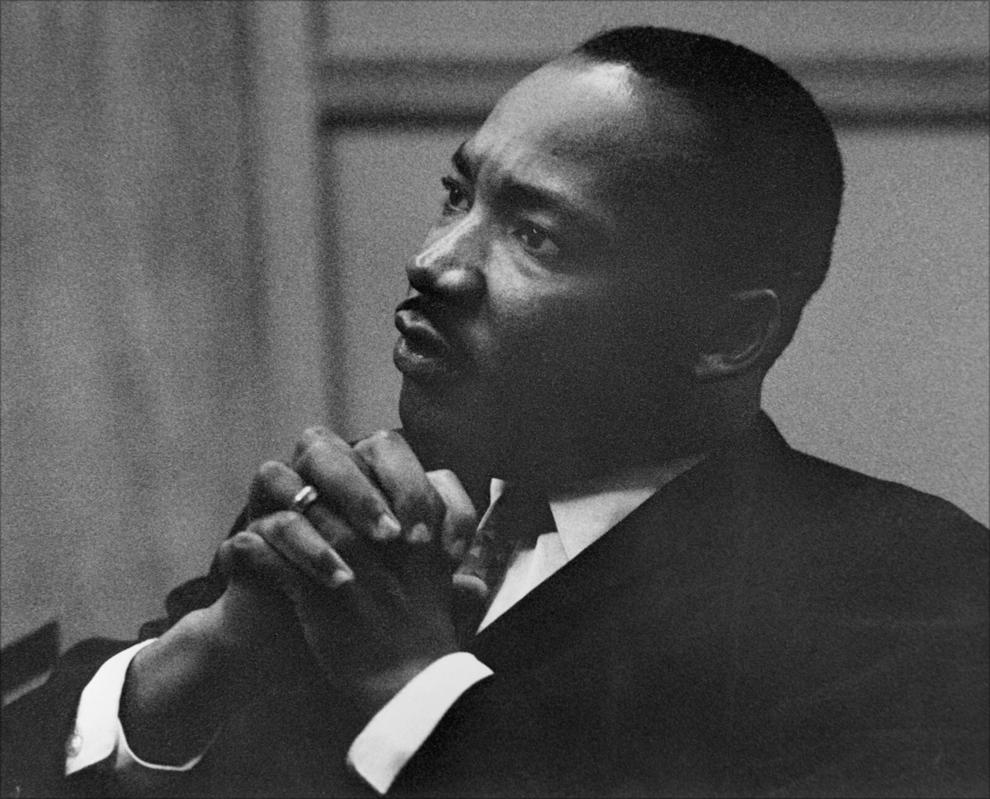 The Rev. Martin Luther King Jr., internationally known foe of racial segregation, said here last night that "the hope of the world" lies in the emergence of "a society of the creative maladjusted."
King, who was an obscure Negro Baptist preacher in Alabama seven years ago, is now considered by many to be the personal incarnation of the integration movement. He declared that the Biblical prophets, Thomas Jefferson, Abraham Lincoln and Jesus all were "maladjusted to the evils around them."
The 34-year-old minister, who now heads the Southern Christian Leadership Conference which has headquarters in Atlanta, was greeted warmly when he appeared in Wake Forest College's Wait Chapel.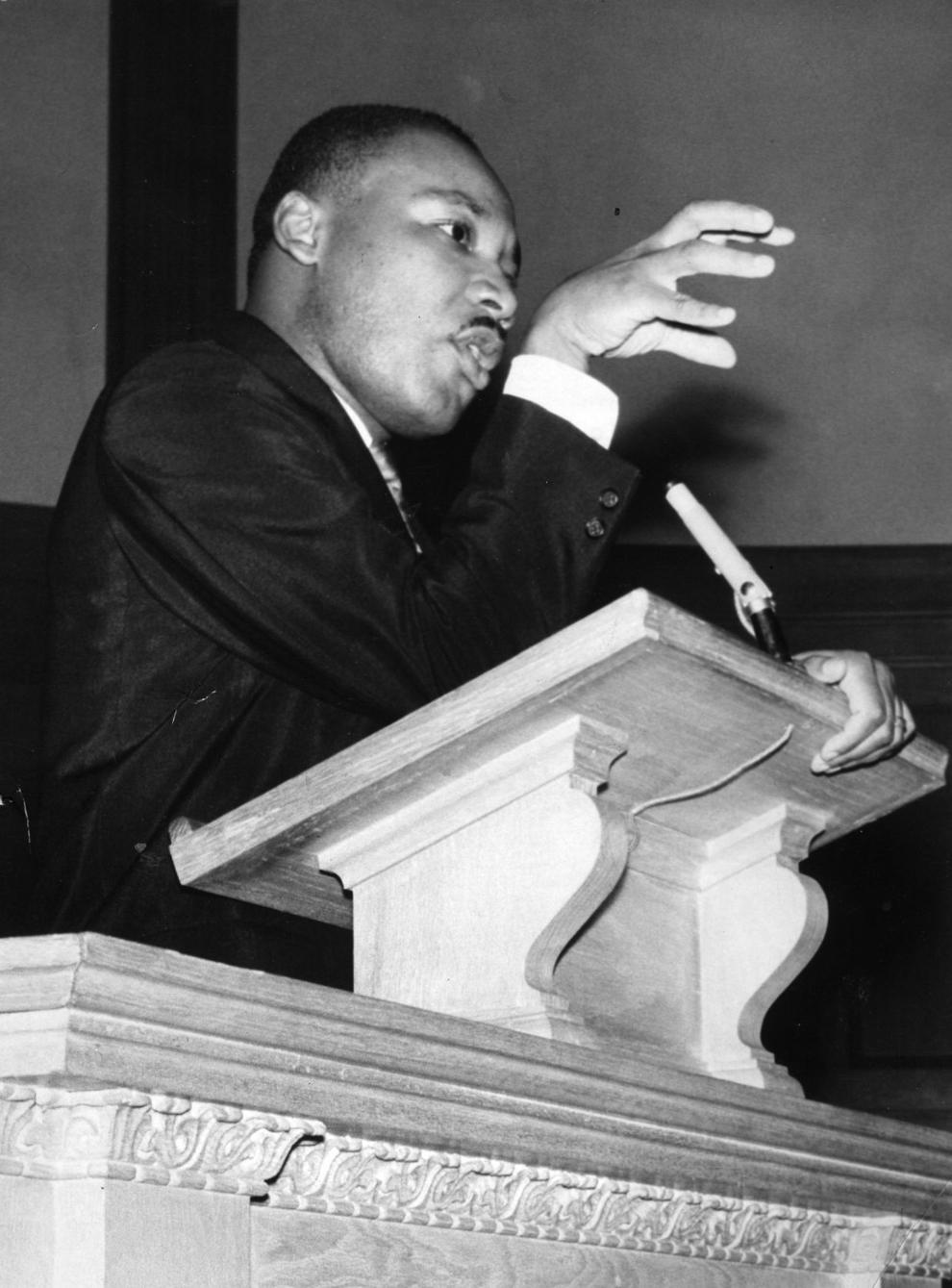 Mixed crowd
The crowd of some 2,200 persons — Negro, white, students and townspeople — gave him a thunderous, standing ovation when he ended his 50-minute speech.
It appeared as if college officials had taken some precautionary measures in the wake of isolated rumors that there might be some anti-King demonstrations before or during the speech. Some students said that plainclothes policemen were stationed near the chapel. However, there were no demonstrations and no hecklers in the crowd that heard King's speech. College officials declined to comment.
After his talk, King was greeted by college faculty members, students and townspeople in an office behind the chapel's sanctuary. He then left for New York where he will meet today with Algerian Prime Minister Ahmed Ben Bella. King said Ben Bella requested the meeting "because he is deeply interested in our social problems."
"The trend today is to be well-adjusted to society," King said. "There are some things in the social order to which I'm proud to say I am maladjusted. I never intend to become adjusted to discrimination. I never intend to become adjusted to religious bigotry; or to taking from the many to give luxuries to the few."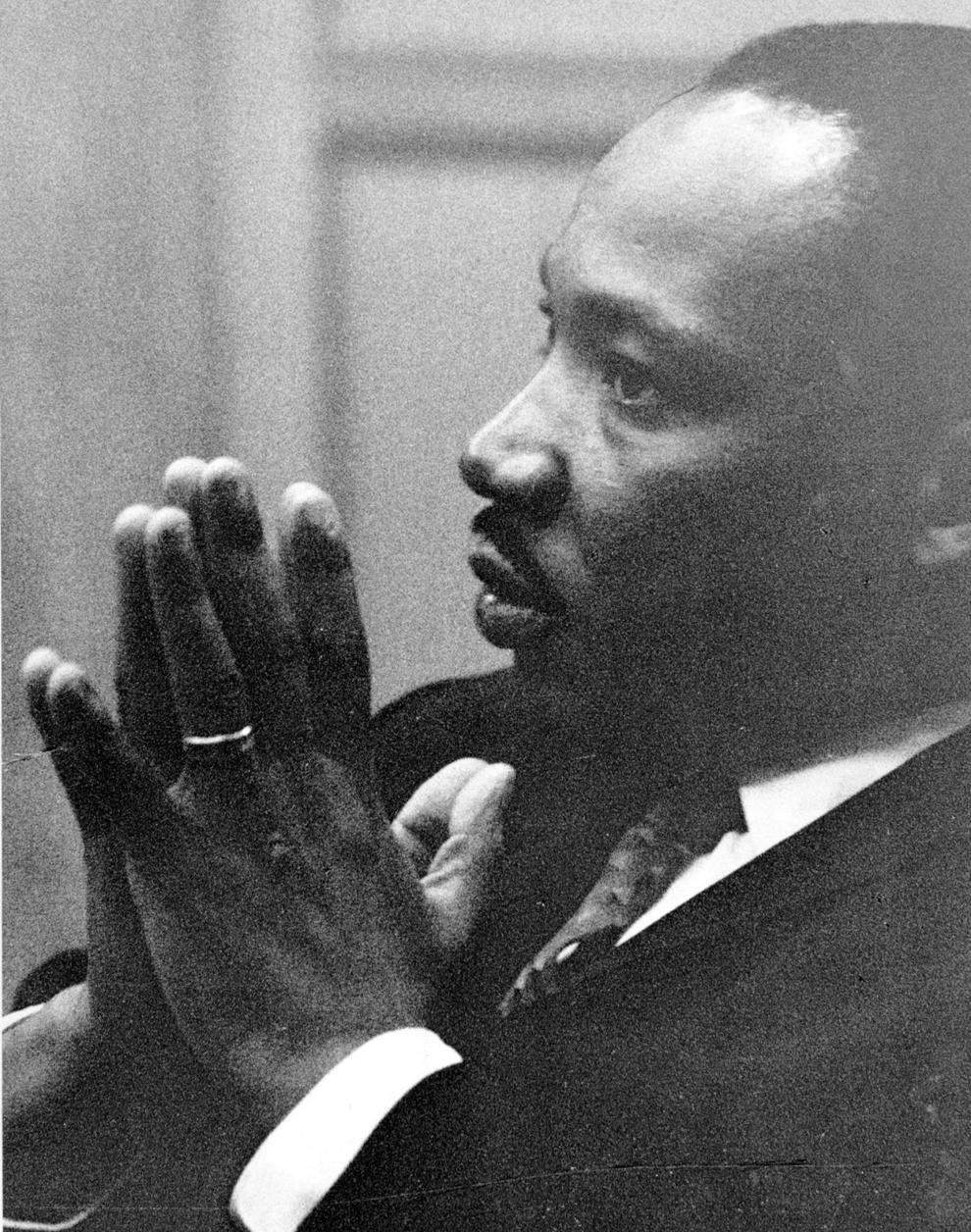 Quotes Jefferson
He said that Jefferson, "in the midst of slavery," was maladjusted enough to declare "that all men are created equal"; that Jesus, in the face of Roman military might, declared that "he who lives by the sword shall also perish by the sword"; that Lincoln was maladjusted enough to say that "a house divided against itself cannot stand."
He called on "the millions of people of good will in the white South" to speak out for social justice and against adjustment "to the madness of war."
King, who became noted for applying the Ghandian concept on non-violent resistance when Montgomery, Ala., Negroes boycotted segregated intra-city buses in 1956, urged Negroes not "to wait for someone to do something for you." He said the beauty of using non-violence is that "it is a method of struggle to seek a moral end through moral means." He said "the love ethic is applied," explaining that by love he meant the ability to understand God's love for all men — even those who commit "evil deeds."
"We must match their capacity to inflict suffering by our capacity to endure suffering … Burn our churches, and we will still love you. Beat us and we will still love you. Send your hooded denizens of evil out in the black of night and we will still love you. Kill us — and we will still love you."
King said this policy will lead to a "double victory." "We will not only win our freedom, but we will win you in the process." He said non-violent protest "disarms and even frustrated the opponent."
He prayed for white people of good will in the South to "rise up and take the leadership" — particularly the churches of the South. "How tragic it is," he said, "that the church has been an echo rather than a voice … I hope that the church will mend its ways and move on to that kind of witness for Jesus Christ that is so evident in the Gospel."
He said the Mississippi crisis was the result of the "failure of the political, economic and religious power structure" in that state.
King said that North Carolina has made "more significant strides in race relations that any other state in the South." He commended Wake Forest College "for its significant steps in the whole area of race relations."
But he said this state and the nation still face many problems in the area of race relations. "If democracy is to live," he said, "then segregation must die."
He deplored what he called "the myth of time — the myth that only time can solve racial injustice. Wait 100 or 200 years, some say … But time is neutral. It can be used constructively or destructively. And we know that the forces of ill will have used time more effectively than the forces of good will."
He said that legislation and education are both needed to change the hearts of men. "Perhaps legislation can't do the whole job, but it certainly does part of the job. Morality may not be legislated, but behavior can be regulated."
Then, with a smile, he said: "A law perhaps can't make you love me, but at least it can keep me from getting lynched while I'm trying to change your mind."