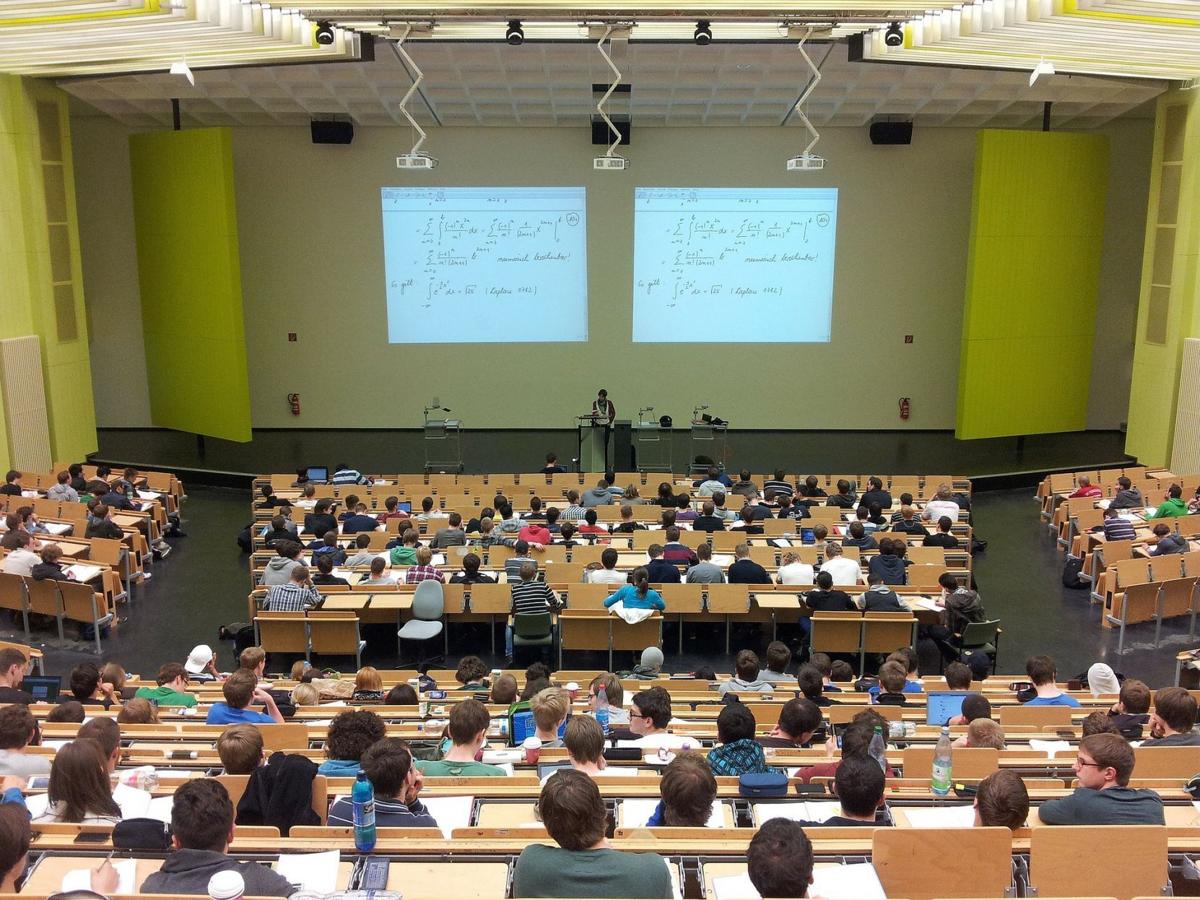 (I've updated this blog post below with the results of Thursday's vote.)
The UNC Board of Governors is on the verge of making a significant change in how it picks chancellors. And like a lot of decisions that come out of Chapel Hill these days, this one isn't very popular among some faculty, who say it'll give the UNC System president more and maybe too much authority in chancellor searches. 
UNC System chancellor searches generally work like this on each campus. The board of trustees sets up a search committee to do most of the heavy lifting over the months-long process. The committee hires the search firm, asks their campus community what they want in a new leader, screens the applications and interviews the candidates. Trustees then recommend two or more candidates to the system office. (It had been exactly three candidates until a year ago.) The UNC System president — now Peter Hans, the former Board of Governors chairman who moved over from the state community college system office in August — recommends one of those finalists to the Board of Governors. The BOG then votes to hire (or not) the new chancellor.
That has been the practice for years, more or less. It was written into a formal policy in 2015 and modified in 2018 largely to give the BOG more input on the back end of the process. Among the 2018 changes: All chancellor searches would be confidential from start to finish, the BOG would get more time to review the top candidate recommended by the presidents, search committees were urged to look for candidates outside of academia, and trustees and BOG members who wanted to be university chancellors had to quit their board seats first.
On Thursday morning, the full BOG is scheduled to vote on more changes that the board's personnel committee OK'd back in July. Here's the proposed addition to the policy that grabbed people's attention:
In any chancellor search, the president shall have the discretion to designate up to two individuals from the president's succession planning efforts to become candidates upon their submission of complete applications. Candidates designated by the president shall participate in search committee interviews and shall be part of the slate referred by the board of trustees for the president's consideration ...
To summarize: What has normally been a bottom-up decision has the potential of becoming a lot more top-down. And some folks in North Carolina's higher ed world aren't keen on the change.
Here's Barbara Howard, an Appalachian State professor and vice chair of the UNC Faculty Assembly, who suggested that "candidates designated by the president" advance to the finalist stage only if the campus search committee and trustees agree:
As faculty, we appreciate the general intent of President Hans' approach in his proposed amendment. However, it may lead to a disregard for the work of search committees composed of faculty, staff, students, and other constituents of the university if the President can insert specific candidates who would then gain a greater advantage, thus pushing out equally competent choices. We are merely suggesting a step back by asking that the Search Committee be allowed to do due diligence and work to find the best candidate for their campus. The President can certainly encourage applicants, but these applicants must be considered in a fair and just manner. We believe our language simply clarifies what must be the general intent of this proposal.
The UNCG Faculty Senate voted unanimously last week to oppose the change for several reasons, including this one: "To be vetted by a search committee of one's peers is an essential academic tradition that is followed by faculty at any rank; the proposed revisions would create an unnecessary and, at times, critical misalignment between the chancellor and the faculty they are supposed to lead." UNCG's Faculty Senate also polled other professors and staff members, and opposition to the revised policy is running close to 96 percent.
Higher Ed Works, more supportive than not of the state university system, dropped an op-ed Wednesday that starts out thusly: "The President of the UNC System should be able to recommend candidates for chancellor at the System's 17 institutions. But the President should not be able to dictate finalists in those searches."
I reached out this week to the board chairs at both UNCG and N.C. A&T. UNCG's Betsy Oakley didn't reply* to my email. A&T's Venessa Harrison did, and she offered up not criticism but commentary:
"We share a common goal of identifying the best possible leaders for North Carolina's public universities. How we arrive at that goal should take care to maintain the integrity of the process and provide fair and impartial consideration of each candidate. As long as we keep integrity and fairness front and center, chancellors will enjoy the confidence and support of their boards of trustees and campus constituents."
Former N&R colleague Joe Killian has been covering this for NC Policy Watch all summer. Here is his latest.
Killian's story highlights a couple of angles I hadn't seen before. One is that trustees at some historically Black colleges and universities are worried that a leadership search taken out of their hands by a mostly white board might result in a new chancellor who's not a good fit for their schools. Another is a take from BOG member Marty Kotis of Summerfield, who said in essence that a private-sector CEO picks his own leadership team and so should the president of the state university system. Kotis also noticed that because Hans' paycheck is based largely on performance bonuses tied to cutting costs and student debt and increasing graduation rates, Hans has every incentive to hire people he thinks will do a good job.
P.S. Assuming the BOG votes yes Thursday, the new policy applies only to future chancellor searches. East Carolina and Fayetteville State, the two schools now looking for chancellors, will finish their searches under the old rules. UNC System officials said Wednesday that ECU's search is on schedule to wrap up in December. FSU is expected to be done in January.
Update, 1 p.m. Thursday: The BOG approved the new chancellor search policy Thursday but with one last-minute change: The UNC System president can still send up to two candidates to a board of trustees, but the trustees are required to name only one of the two as finalists. If the president sends only one name, that person is an automatic qualifier for the finalist round.
The original proposal said that both candidates named by the president would become finalists in addition to whoever the trustees pick.
The vote wasn't unanimous. I counted four no votes among the 24 BOG members.
Opponents said (and I'm summarizing about 50 minutes of debate) the change will weaken campus boards — why take a chancellor's search seriously if your recommendations will be ignored? — and potentially scare off candidates who don't want to take part in a search whose outcome appears to be pre-determined.
Proponents said that the president's picks still must go through the campus portion of the search process, and the BOG still has final say. Proponents also said that the president isn't required to insert candidates into a search. Morever, proponents said a good president will listen to feedback from trustees on his candidates. Hans pledged to work closely and collaboratively with campus boards.
I'm guessing there was angst at East Carolina and Fayetteville State because I heard it mentioned several times that this change won't apply to their in-progress searches.
Among the local delegation, Marty Kotis and Jimmy Clark (a former board chairman at N.C. State) voted yes, and Dwight Stone (formerly the chairman of the UNC-Chapel Hill board) was a no. Isaiah Green, a Greensboro resident and UNC-Asheville student who's now president of the Association of Student Governments, said he would have voted no had he been allowed to vote. (ASG presidents are non-voting BOG members.)
* Update, Sept. 23: Oakley's lack of reply is entirely my fault. I left out a letter in her email address so she never got my note.
Staff writer John Newsom covers higher education for the News & Record of Greensboro and the Winston-Salem Journal.
Have something to say about this blog post? Email him at john.newsom@greensboro.com. You can also follow him on Twitter at @JohnNewsomNR.
Support his coverage of higher education. Click here and here to learn about digital subscriptions the News & Record and the Journal.
Get local news delivered to your inbox!
Subscribe to our Daily Headlines newsletter.