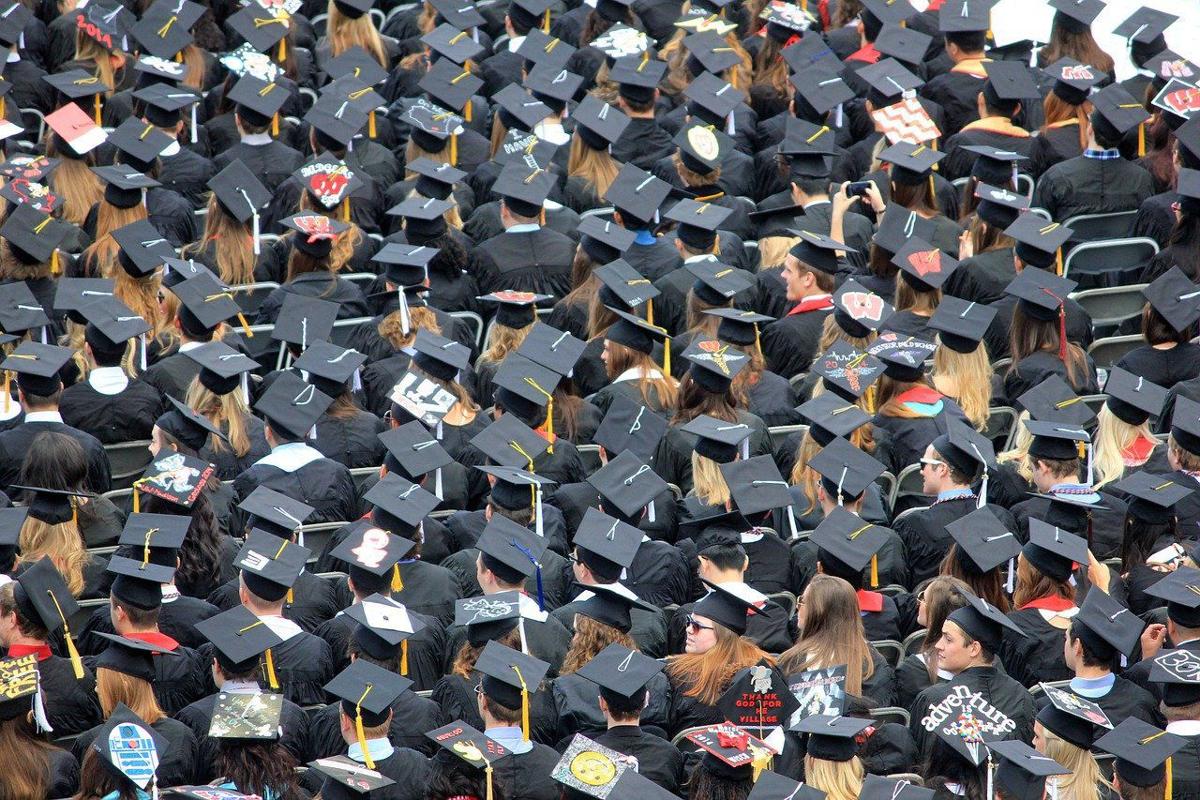 North Carolina's public universities won't raise their prices for the upcoming school year.
The UNC System's Board of Governors voted Wednesday to freeze tuition and fees for the 2020-21 academic year that starts in August. The vote came three weeks after the board's budget committee recommended that it reject proposed rate increases to help students and families affected financially by the COVID-19 pandemic.
Randy Ramsey, chairman of the university system's governing board, called Wednesday's decision "prudent." Earlier this year, before the new coronavirus reached North Carolina, the board's finance committee had planned to support campus requests for higher prices.
"Once we got into the midst of the changes to our lives because of COVID-19, we all believed that the people of the state of North Carolina had enough burden," Ramsey told reporters after the meeting, which was held by video conference. "We wanted to do all we could to keep their children in our classrooms."
Twelve of the state's 16 public universities wanted to raise tuition on undergraduates from North Carolina for the first time in three years.
The two Greensboro schools — UNCG and N.C. A&T — both asked for increases of 2.9%. UNC School of the Arts and Winston-Salem State requested increases of 3%, the most that UNC System leaders would allow for the fall.
All four institutions had asked for higher tuition for out-of-state undergraduates, and all but A&T had asked for higher graduate school tuition.
Three of the four area schools — all but UNC School of the Arts — had asked to increase mandatory fees paid by students by about 3% each. All full-time students attending UNC System schools pay six mandatory fees: athletics, health services, student activities, instructional supplies and campus technology, campus safety and debt service on non-academic facilities used by students.
The Board of Governors vote will leave the average annual amount of tuition and fees charged to in-state undergraduates at nearly $6,500 for the upcoming school year. That amount ranges from a high of nearly $8,900 at N.C. State University to $3,260 at Elizabeth City State. Many students get scholarships and financial aid and pay smaller amounts.
The UNC System's tuition and fees charged to state residents generally rank among the lowest in the nation. Out-of-state undergraduates pay, on average, three times the in-state rate.
The UNC System had estimated that the proposed tuition increases would have raised $22 million in new money. Interim system president Bill Roper said Wednesday that the system office and campus chancellors are now working on plans to cut expenses for the upcoming school year.
Here's a look at in-state undergraduate rates for 2020-21 for the four UNC System schools in Greensboro and Winston-Salem. Some numbers have been rounded, and fees for housing, dining, books and other college expenses aren't included here.
UNCG: $4,422 in tuition and $2,866 in fees for an annual total of $7,288.
N.C. A&T: $3,540 in tuition and $3,011 in fees for an annual total of $6,551.
Winston-Salem State: $3,401 in tuition and $2,463 in fees for an annual total of $5,864.
UNC School of the Arts: $6,497 in tuition and $2,415 in fees for an annual total of $8,912.
Under the UNC System's fixed tuition program, new freshmen and transfer students who enter school this fall will get the 2020-21 tuition rate for up to eight semesters unless they leave school for two straight semesters.
Contact John Newsom at
(336) 373-7312 and follow
@JohnNewsomNR on Twitter.