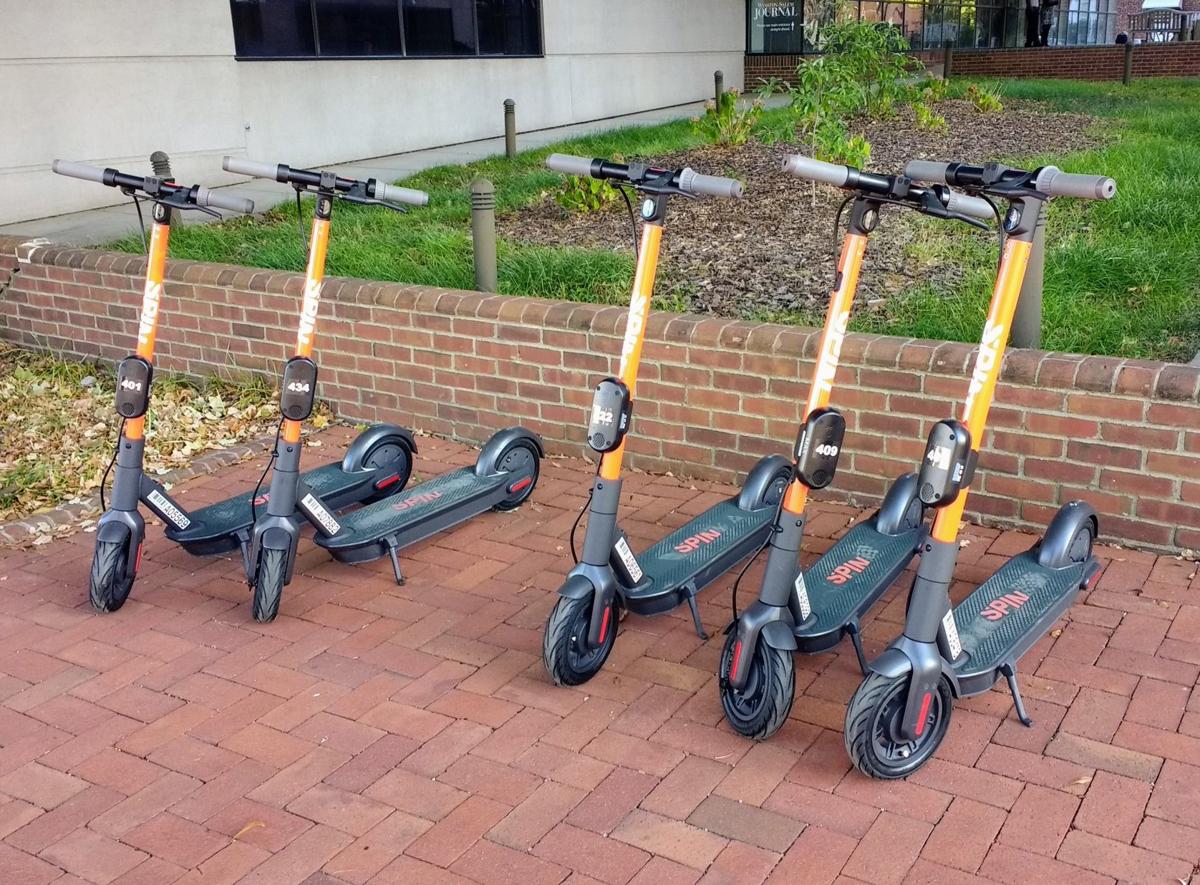 It's been a month since electric scooters were last seen zipping around downtown Winston-Salem, but the mobility vacuum created by their disappearance is set to be filled when another company puts its scooters on the streets in the coming week.
That's right, scooters are coming back — at least according to Winston-Salem City Council Member Jeff MacIntosh. In an email, MacIntosh said the city approved a new micromobility permit for the scooter company VeoRide.
The permits are required under micromobility regulations the city council adopted in March to give the city more control over scooter- and bicycle-sharing operations. The city banned electric scooters in November 2018 while it studied the issue.
VeoRide is set to unleash 100 scooters upon the city within the week, MacIntosh wrote.
VeoRide comes to town after the city's last scooter service, Spin, pulled its scooters off the streets on Nov. 16.
On Nov. 20, a spokesperson for Spin told the Winston-Salem Journal that the scooters had been removed for routine maintenance and would return within a few days. That is not true, according to city of Winston-Salem officials.
Matthew Burcyzk, the city's bicycle and pedestrian coordinator, wrote in an email on Nov. 21 that the Spin scooters were removed because the company that manages the fleet, Zagster, was in the process of negotiating insurance for the scooters.
On Friday, Dec. 13, Burczyk confirmed that the city is still waiting on Spin's insurance policy. MacIntosh also confirmed that the city is waiting for Zagster to finish insurance notifications.
Once the insurance policy is submitted to the city, officials expect Spin to once again start offering 100 scooters for rent in Winston-Salem.
When asked for clarification on Spin's absence from Winston-Salem, a spokesperson for Spin said they were "checking with our local operation folks."
According to MacIntosh, there were 4,222 rides on Spin scooters between Oct. 11, the day the scooters were introduced to downtown, and Nov. 16, the day the scooters were removed from the streets.
336-727-7339
On Twitter @LeeOSanderlin