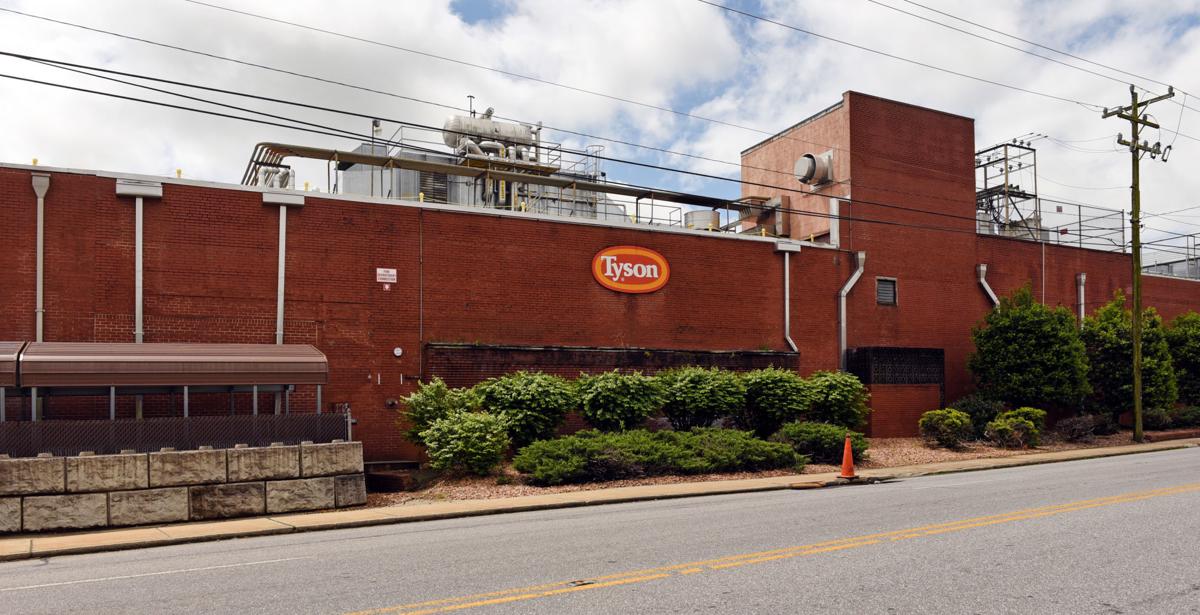 Tyson Foods confirmed Saturday that an outbreak of the COVID-19 virus has led to a temporary shutdown of its fresh chicken production plant in Wilkesboro.
Derek Burleson, a public relations manager for Tyson, said the plant "will be idled Saturday and Monday for deep cleaning and sanitizing, and will resume operations Tuesday."
The plant typically does not operate Sundays. That facility has about 2,200 production and support employees.
"There is no impact to the food service plant," Burleson said. That facility has about 275 employees.
Altogether, Tyson has more than 3,000 employees in Wilkes County, making it one of the two largest private employers with Lowe's Cos. Inc.
The total number of infected local Tyson employees has not been released by state and Wilkes public health officials, who cited HIPAA and state regulatory guidelines.
Burleson declined to say how many employees have tested positive for the virus.
Wilkes officials said Friday a majority of the county's 228 COVID-19 cases are linked to the outbreak, with 86% of the cases considered as contracted through close contact. There have been 11 individuals hospitalized, including nine as of 3 p.m. Friday.
At least 70 cases of COVID-19 are Forsyth County residents who either work at the Tyson plant or have come into close contact with someone who works there, according to the Forsyth Department of Public Health.
A total of 216 cases have been added in Forsyth since April 27, with at least 70 connected to the Tyson outbreak. The Forsyth total was at 369 on Saturday with five deaths.
Tyson hired Matrix Medical to test employees for COVID-19, which began Wednesday. "We expect all testing to be complete by Saturday night," Burleson said.
Local Tyson employees who have tested positive have been instructed not to return to work. People who have come into contact with those workers are being told to self-isolate.
The Wilkesboro fresh plant is at least the seventh nationwide that Tyson has idled temporarily for a deep cleaning, counting three in Iowa and one each in Indiana, Nebraska and Washington state.
According to health department and media reports, there have been more than 2,900 infected Tyson workers at those seven plants.
For example, Fox Business.com reported Tuesday there was a 60% infection rate, or 730 out of 1,250 employees, at Tyson's plant in Perry, Iowa.
Some of the Tyson plants were closed temporarily for a few days, while others were shut down for at least two weeks.
According to a May 1 federal Centers for Disease Control and Prevention report, there have been COVID-19 cases in 115 meat and poultry processing facilities in at least 19 states.
Out of 130,000 workers at these facilities, there had been 4,913 cases and 20 deaths as of May 1.